Curating My Own Golden Triangle - Jaipur-Delhi (Day 3 -4)
Thoughts about Jaipur: I find it very disturbing that such a big state's capital is dependent entirely on tourism. I don't see any other form of development activities going on. People seem very poor and illiterate and sadly I saw police thrashing people in public places very frequently. Though Jaipur is very vibrant, these things again left me with sadness about the poor governance they have been subjected to.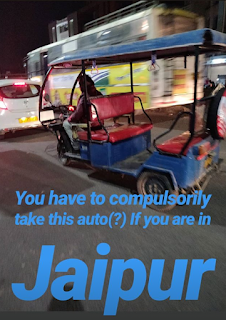 I must say Gypsy Monkey is one place I would recommend to anyone staying in Jaipur. The staff was very friendly. It is only because of them I changed my mind from hiring a bike and decided to explore Jaipur through tuk-tuks and buses only and it was enthralling. My first stop was to the city palace. I don't feel the entry fees for monuments in Jaipur are relative to what they hold. It seems quite exorbitant. I then moved to Jantar Mantar and Hawa mahal. From there I got a bus to Amer palace. It was where Jodha Akbar was shot.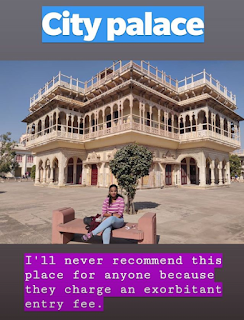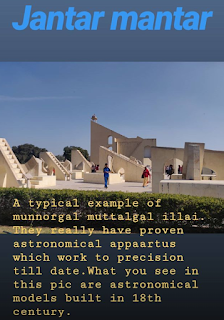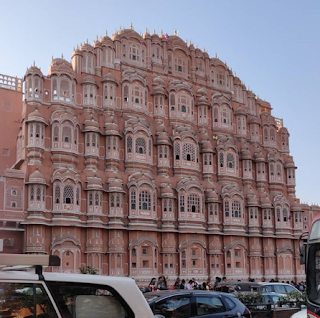 I stopped at Jal Mahal on my way back and tried Rajasthani dresses and took photos. I got a bus back to Badi Choppar and shopped in the vibrant markets of Jaipur. I quickly got a shared tuk-tuk to my hotel and dropped my bags to proceed to Masala Chowk. En route, I took a quick glance at the illuminated Albert Hall museum. Masala Chowk is where all varieties of food are available under one roof. After treating my taste buds with a delicious meal, I tried riding in the Jaipur metro. Funnily they have only 4 coaches in train. I returned to my room and packed for next morning.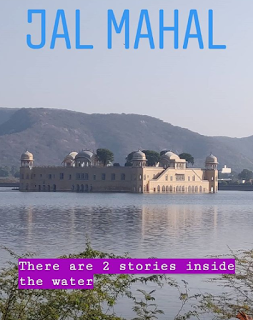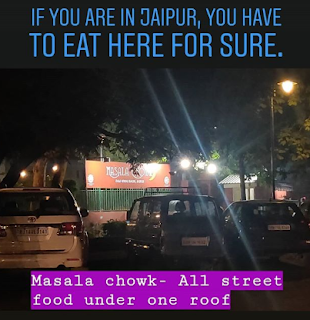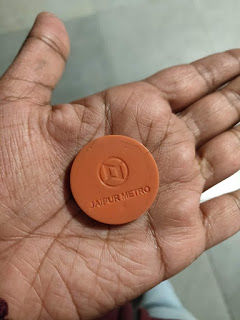 Day 4 - Jaipur à Delhi à Chennai:
I walked in the freezing weather to the Railway station to catch my 6 o clock train to Delhi. After a 4 hour journey, I got down in Delhi cantonment and decided to visit Qutub Minar before heading to the airport. But that seemed like a distant dream since all the autowalas canceled my ride and left me stranded in the station for a really long time and I started having second thoughts whether I will be able to make it to the airport on time if at all I visit Qutub. Luckily one driver came through and it took more than an hour to reach. Qutub Minar is totally worth all the last minute hiccups. I would have felt terrible if I had missed it and it seemed a great spot to finish the marvelous trip I have just treated myself with.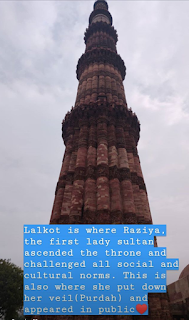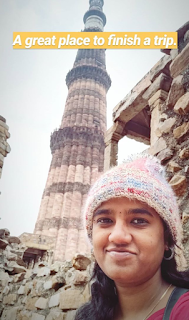 I got an auto to the airport and they made me walk the bridge saying autos are not permitted beyond a point. I just made it to the gates around time and boarded the Chennai flight with Rajinikanth painted all over it. What a stylish way to finish my trip and I had one full row free and had my burger peacefully and drifted to sleep.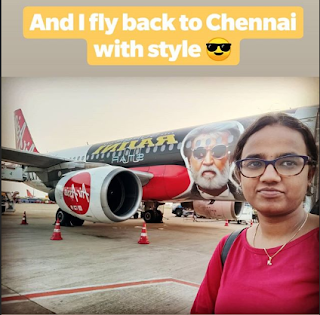 One noteworthy thing about this trip was nobody asked me why and how I am solo, contrary to all my previous solo trips, where even if it is for one day I would have encountered at least 2 strangers shooting me with questions. It feels good to not have to encounter such questions for just being on our own. I hope I will go back and visit the places I was not able to cover in Delhi and extend my trip to Jodhpur as well.
Hope is a good thing!