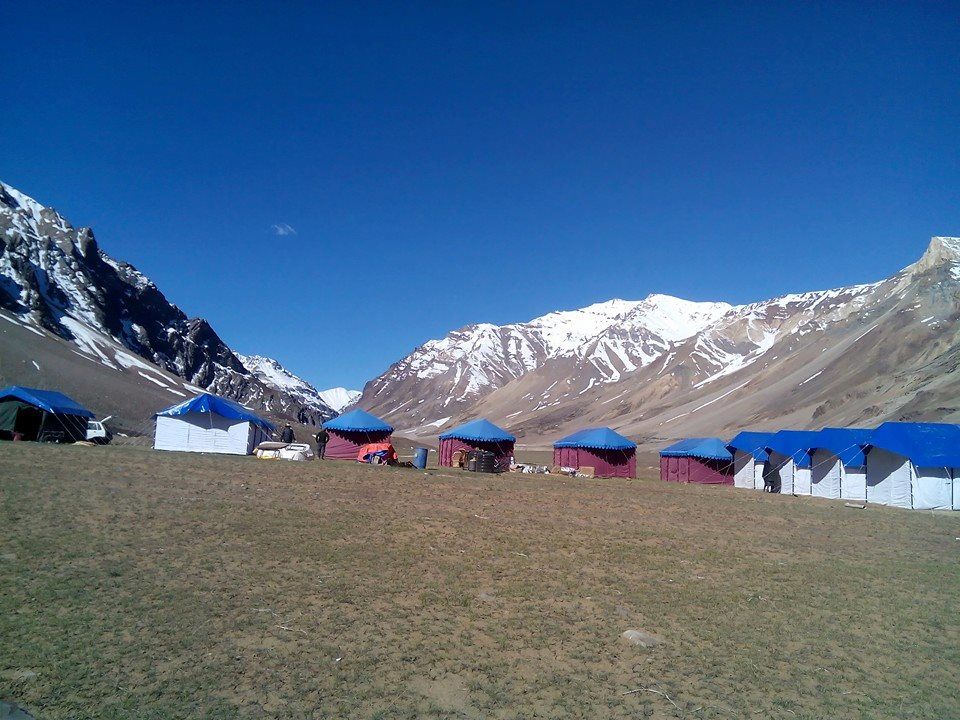 Altitude - 10,100 feet
Distance from Manali - 115 km
Distance from Leh - 358 km
As the administrative centre of Lahaul and Spiti district, Keylong is one of the most developed towns on the Leh-Manali highway and offers several hotels, guesthouses and homestays for a stopover.
Pros of halting at Keylong
*Proud host of an ATM machine, the only one on this route
*Comfortable altitude which enables gradual acclimatisation
*Most developed town on this route and thus offers decent facilities
Cons of halting at Keylong
*This is not even close to the mid-point of this route, which means a really early start the next morning will also not get you to Leh before sundown.
*There is little to do in this town and since it is a short distance from Manali, you'll have plenty of free time here with nothing much to keep you occupied.
Some Accomodation Options at Keylong
This hardcore course takes a traveller across freezing deserts and mountain passes through a terrain that is minimally populated. The variance in landscapes is unmissable as you climb towards Ladakh's sparse brown mountains in the far distance that seemed to be waiting in silence for the arrival of winter snow.
This is also the point when one should start paying close attention to the increasing altitude and the body's reactions to this change. The hills and passes of Himachal and Ladakh that one encounters along the Leh-Manali highway take one through extreme levels of altitude. The threat of high altitude sickness looms large because as one gains altitude on this course, the oxygen level present in the air starts to lower.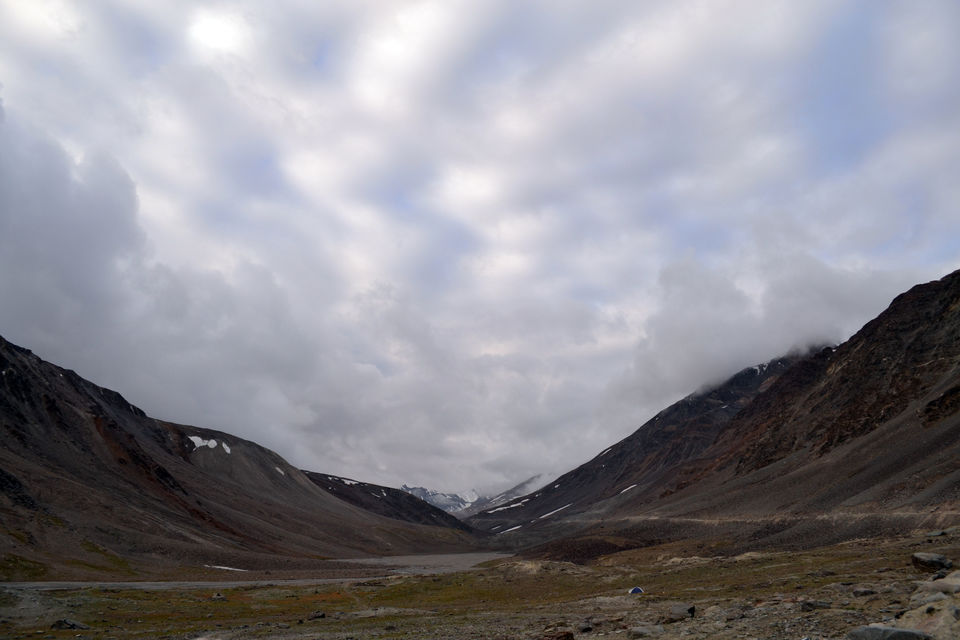 Hotel Deykid is a valley-facing structure in Upper Keylong with deluxe rooms as well as family suites on offer. Wifi and hot water are both available, and the wooden floors and lush garden area are loved by all who visit.
The staff is super helpful and if given a headsup, they will arrange breakfast boxes for you to take along if you're heading out early.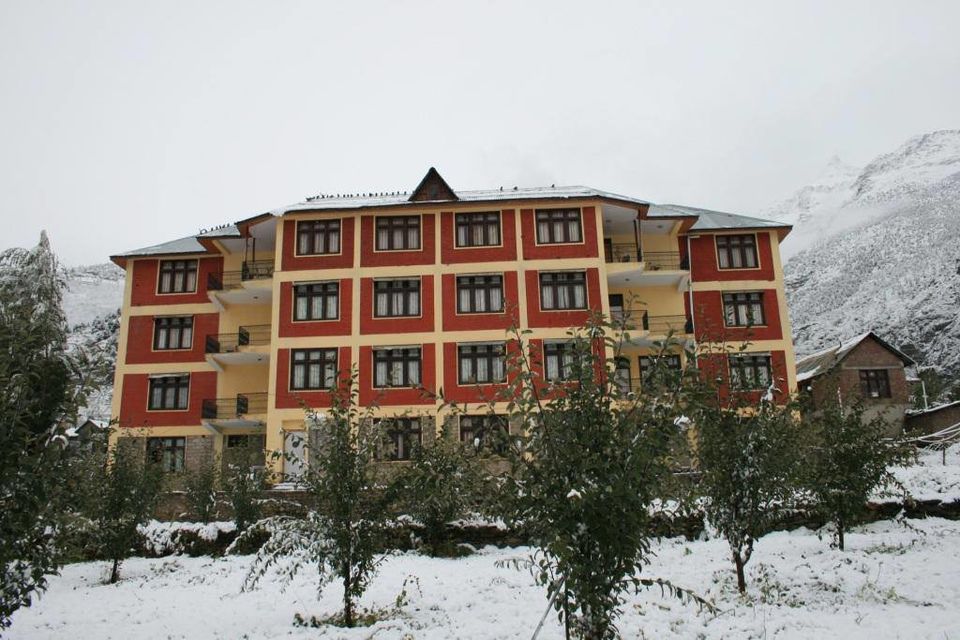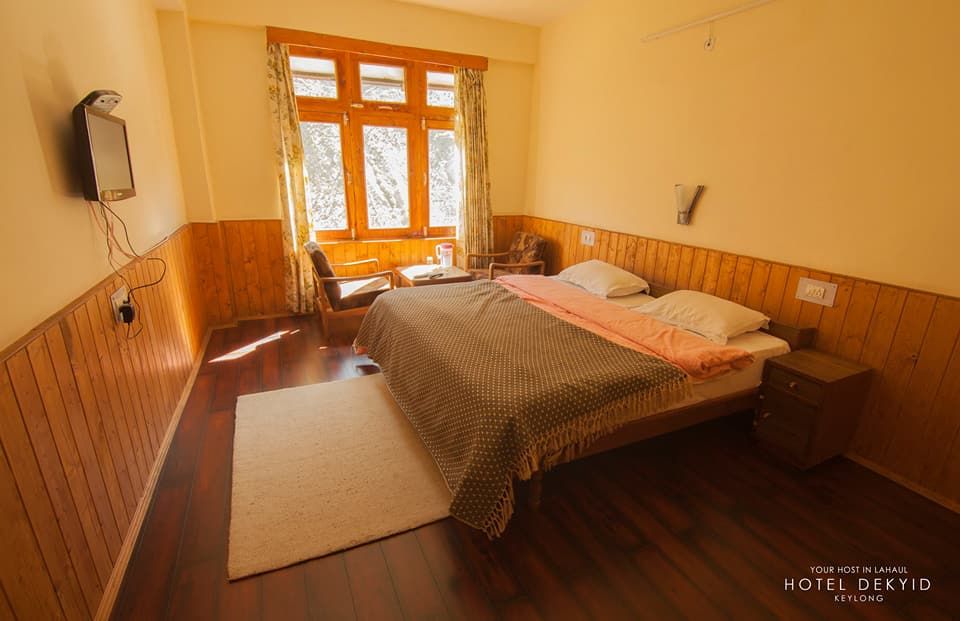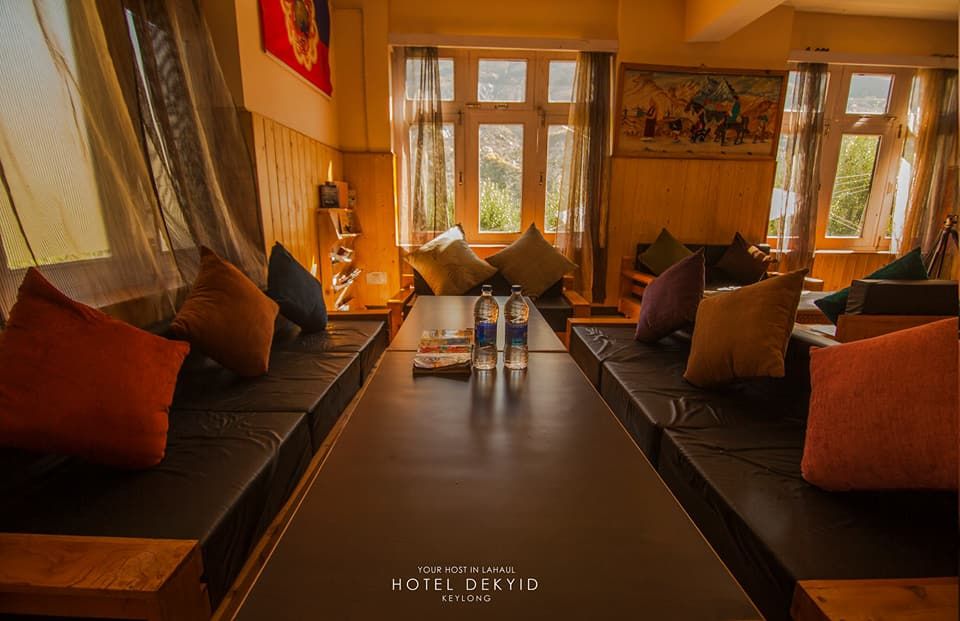 Hotel Chandrabhaga is run by the Himachal Pradesh Tourism Developement Corporation and is a clean and basic place for a night halt. The hotel is in a peaceful location away from the city centre. It is known to serve good food that tastes homely and is freshly cooked.
All the rooms are frontfacing and offer a fabulous view of the mountains and valleys that surround Keylong. Make sure to book your room(s) in advance because this is quite a popular choice among travellers!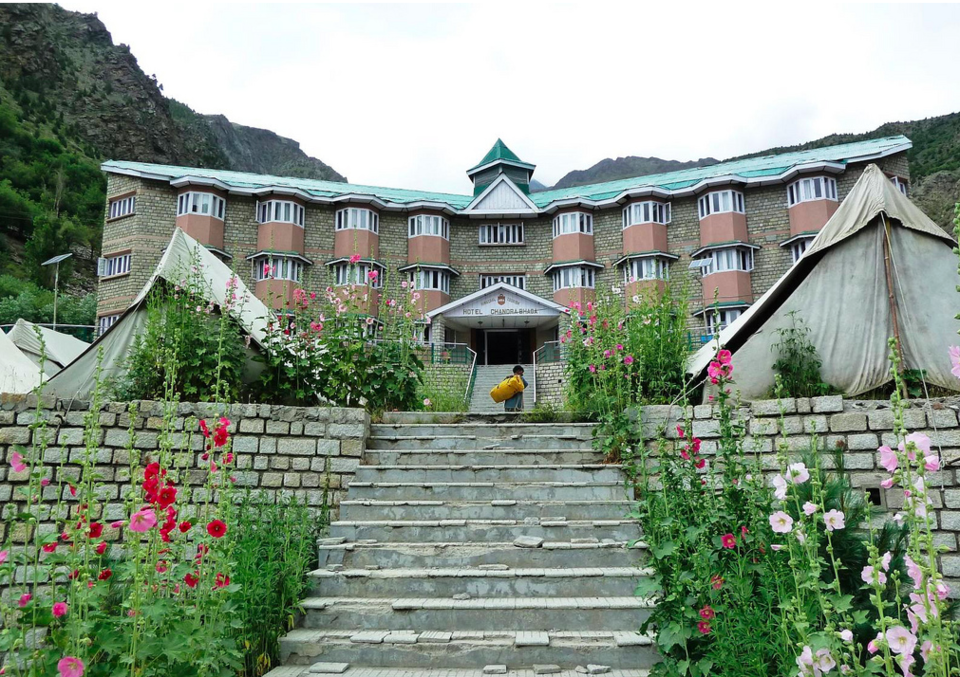 Altitude - 10,500 feet
Distance from Manali - 137 km
Distance from Leh - 335 km
Jispa village lies along the banks of the river Bhaga, about 20 km north of Keylong. Although the landscape mostly has mud houses and buddhist stupas, a few stopover accomodation options are available for travellers.
Pros of halting at Jispa
* The campfire and riverside tents here make for a rather pleasant night with stargazing and open fire cooking on the cards
*It offers a comfortable altitude and gives one time to acclimatize
Cons of halting at Jispa
*There are limited mid-level priced options for accommodation, with most setups being either affordable tents or luxury lodges
*Jispa is at a considerable distance from Leh which means you'll be in for a long drive on Day 2
Some Accomodation Options at Jispa
Padma Lodge in Jispa offers a highly comfotable stay and a much needed brrak after a strenuous journey. The dual set-up allows you to choose whether you'd like to stay in rooms inside the lodge or opt for high end luxury tents. The lodge also boasts of a kitchen offering a multi-cusine menu.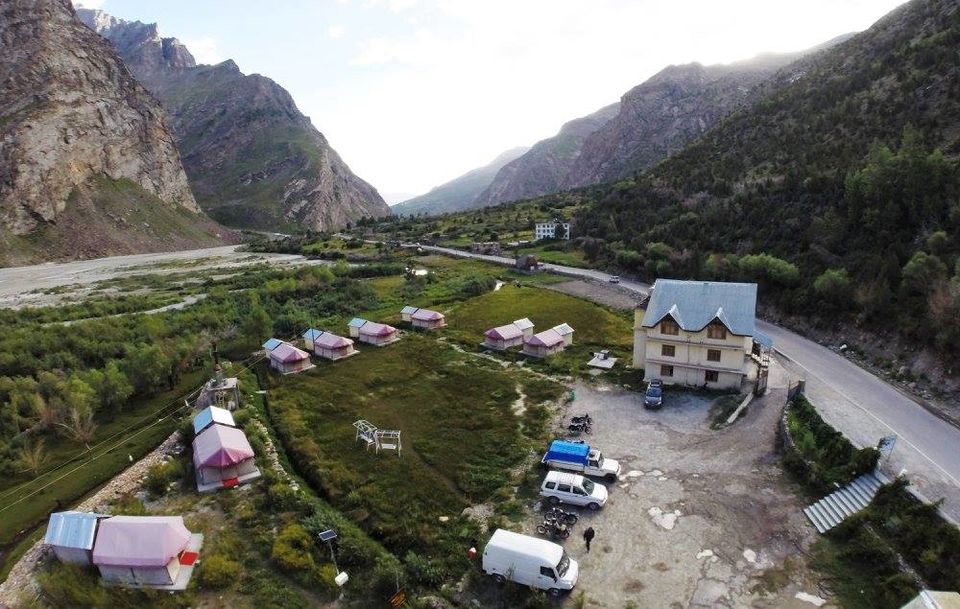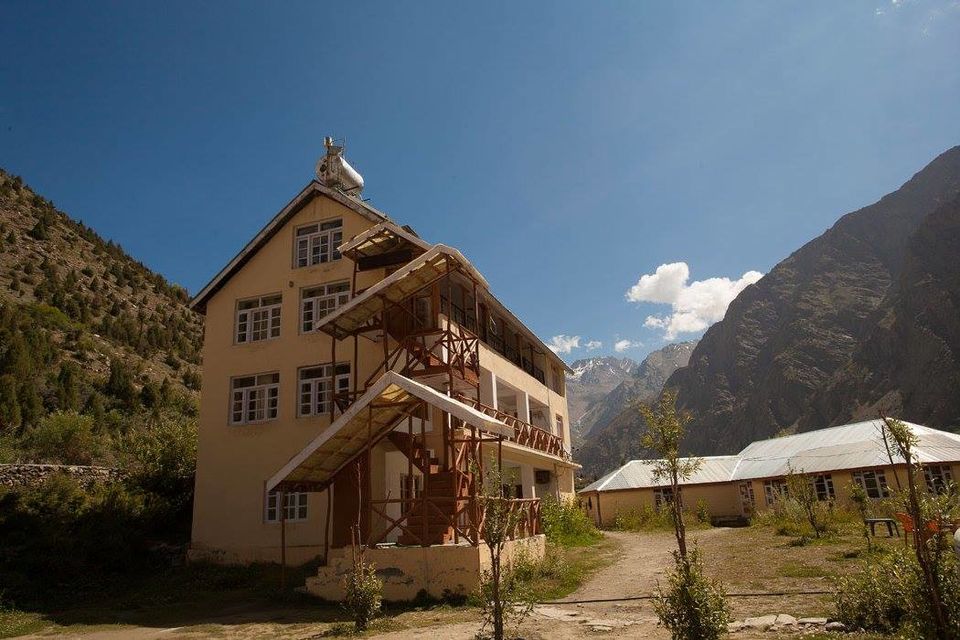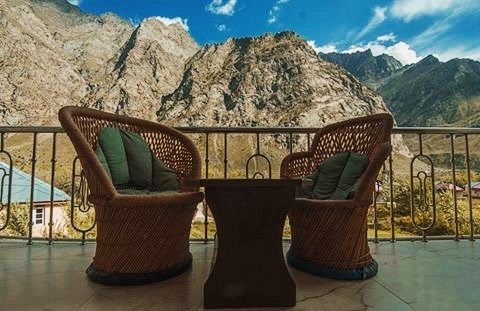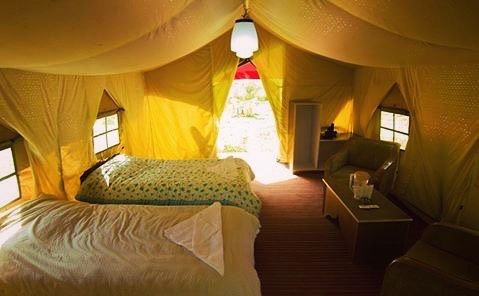 The Tent Villa rests by a peaceful spot in the valley, with ten Swiss cottage tents with attached bathrooms. There is a separate dining tent where a rich spread of food is laid, with several local dishes added to he menu. Bonfires and barbeques can be arranged too.


Altitude - 14,070 feet
Distance from Manali - 223 km
Distance from Leh - 250 km
Sarchu lies on the boundary of the Himachal Pradesh and Jammu & Kashmir and is known for its spread of tented accomodation. Because of the altitude at which it is situated, Sarchu has an inhospitable climate for most part of the year. This halt offers very basic accomodation options only.
Pros of halting at Sarchu
*A rugged camping experience in true mountain style - this will give you plenty of stories to tell!
* Closer to Leh hence Day 2 will have compatatively lesser driving time
Cons of halting at Sarchu
*The climate here is prone to cruel weather, thunder and wind storms
*Drastic increase in altitude here causes sickness
*There is little presence of local culture for one to see
Some Accomodation Options at Sarchu
Don't walk into the Himalayan Routes Camp expecting the facilities of a usual budget accomodation option. There is no Wifi or hot running water and the food served is your basic dal and sabzi. However, the setup is neat and clean with basic beds chairs in every tent, and no parking hassles. There is electricity running to keep the place bright. An added bonus is that this is a pet-friendly zone!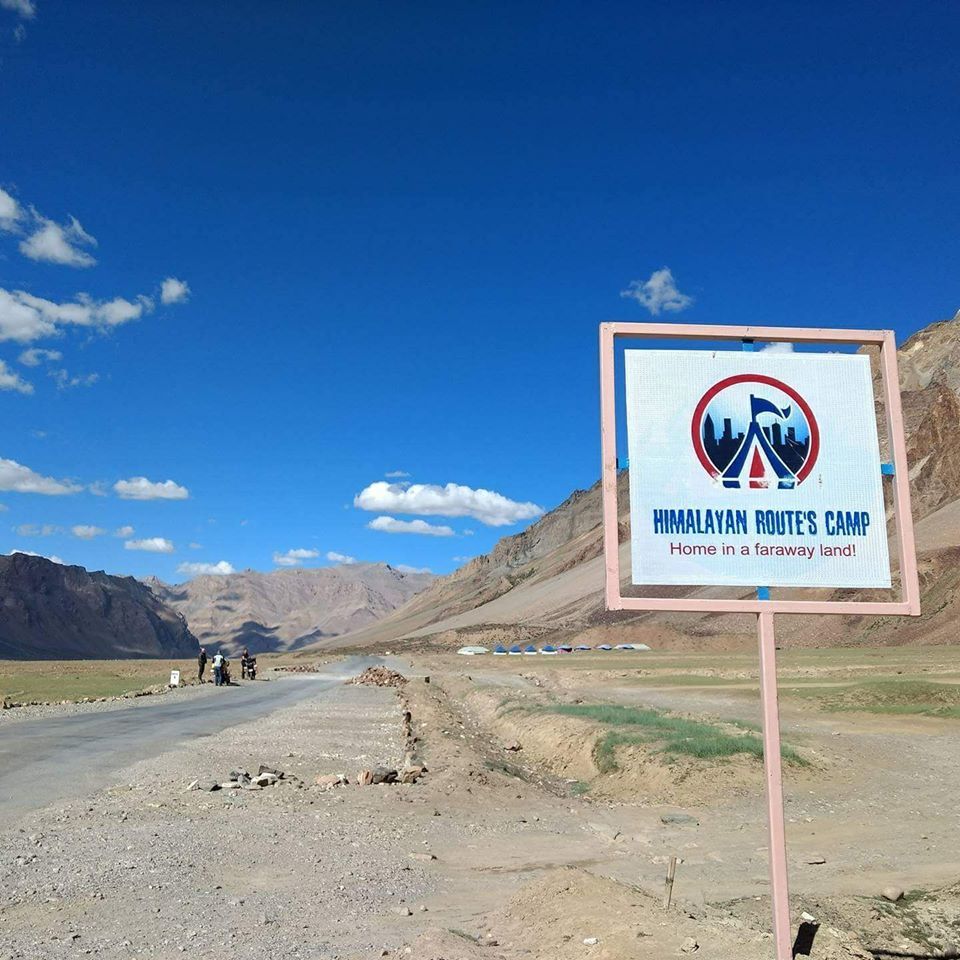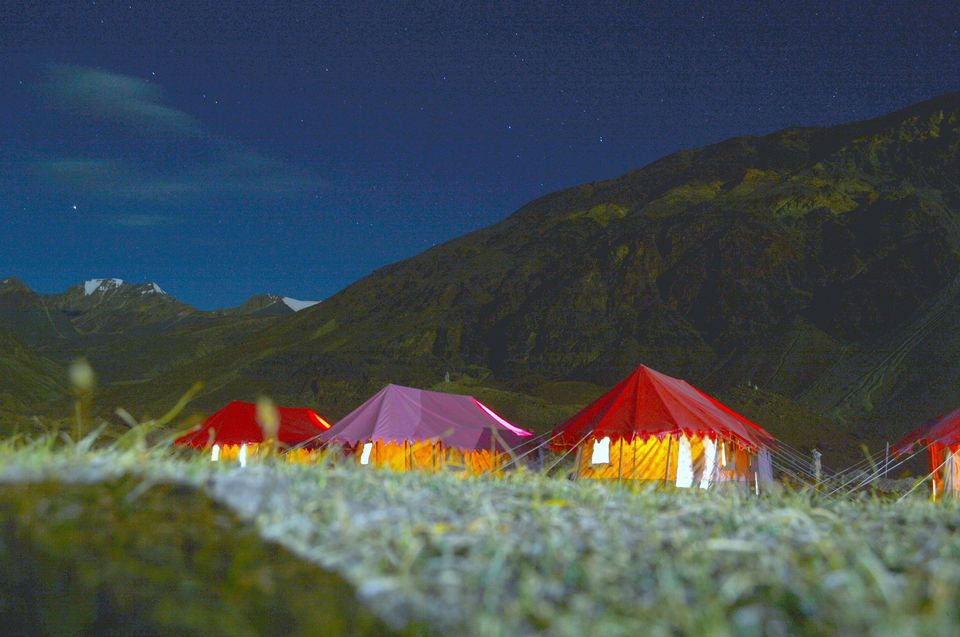 Garjha Hill Sight Camping is a professionally run camping setup with tents of varying sizes available. Emergency torches, hot water bottles, medical kits and oxygen cylinders are all made available for travellers staying here. Food is served in a segregated dining area.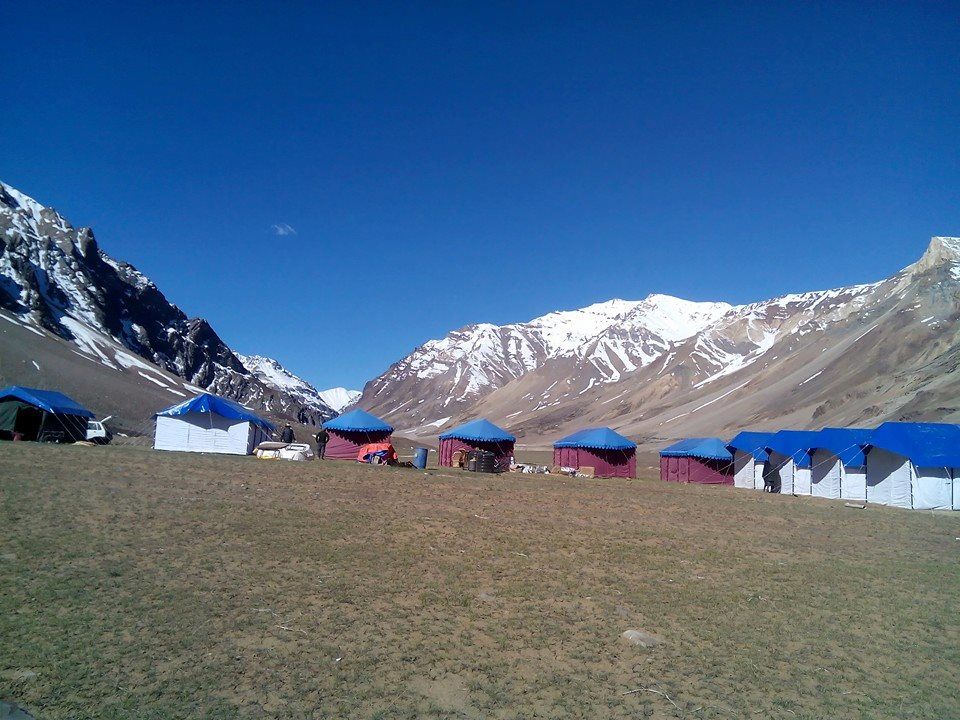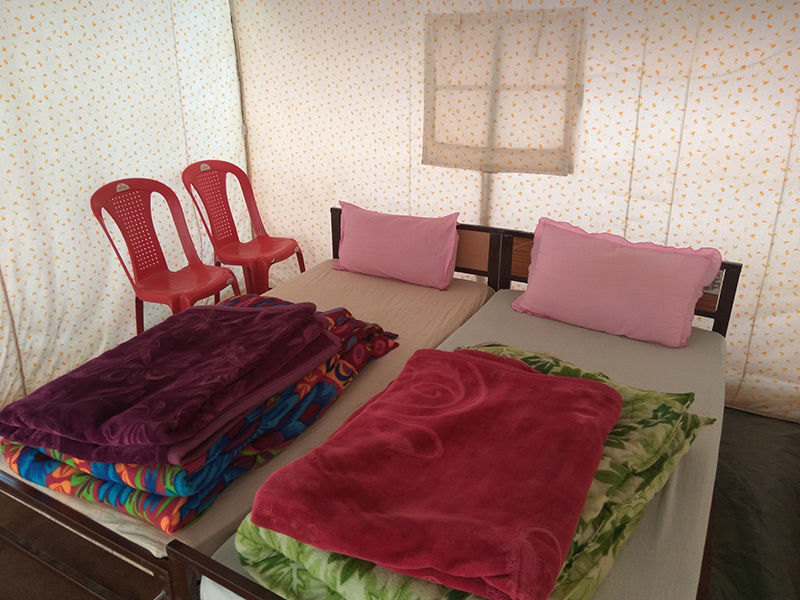 Getting To Leh - Can You Brave These Roads?
The aerial infrastructure at Leh is fairly well-developed and equipped to tackle harsh climate and tough flying conditions. Flights run all year round and are cancelled only during extreme weather.
However, to fully appreciate the dramatic landscape of the region, a large number of travellers choose to head to Leh by road. Since road accessibility to Leh opens only for a limited part of the year, the city receives a burst of visitors in the Indian summer months.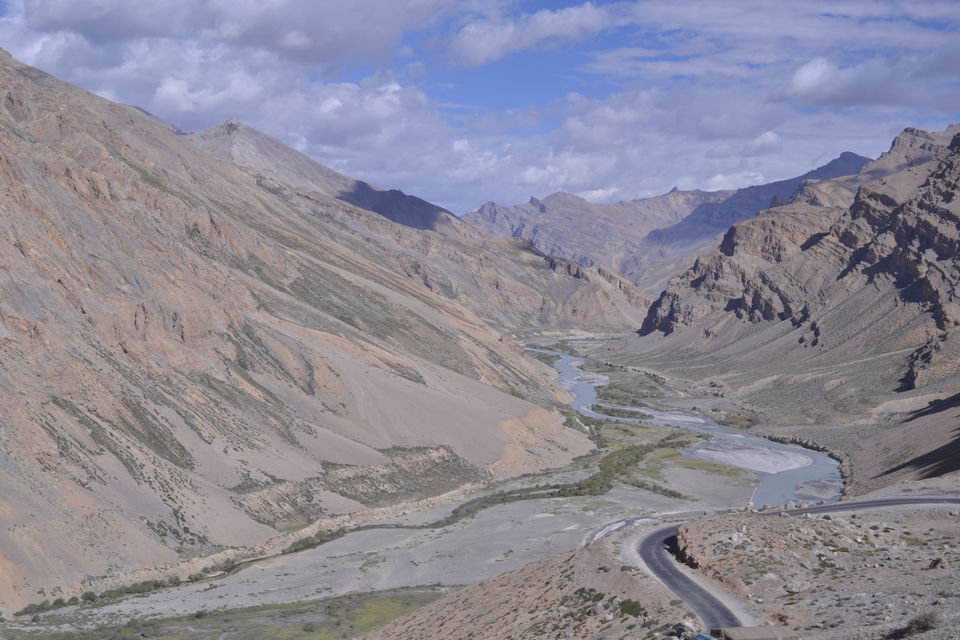 There are two routes that lead to Leh by road. The Srinagar-Leh stretch is widely considered to be the gentler of the two, with fewer zones along the way where the altitude drastically peaks. The alternate route, which is from Manali to Leh is tough and treacherous with its scares and shocks and naturally, the first choice for adventure seekers!
Manali to Leh (490 km) - Surviving The Highway
Why Stop?
Night travel on this highway? Absolutely Not! You may be caught in a mad adrenaline rush, but a night halt is an absolute necessity for travellers on this route. The same mountains that lure you in with their charm often take on a sinister form at sundown. Lightening storms rage through the night, and cold winds sweep past at an alarming speed. Altitude sickness becomes a real danger, with a steadying increase in height putting the body under strain.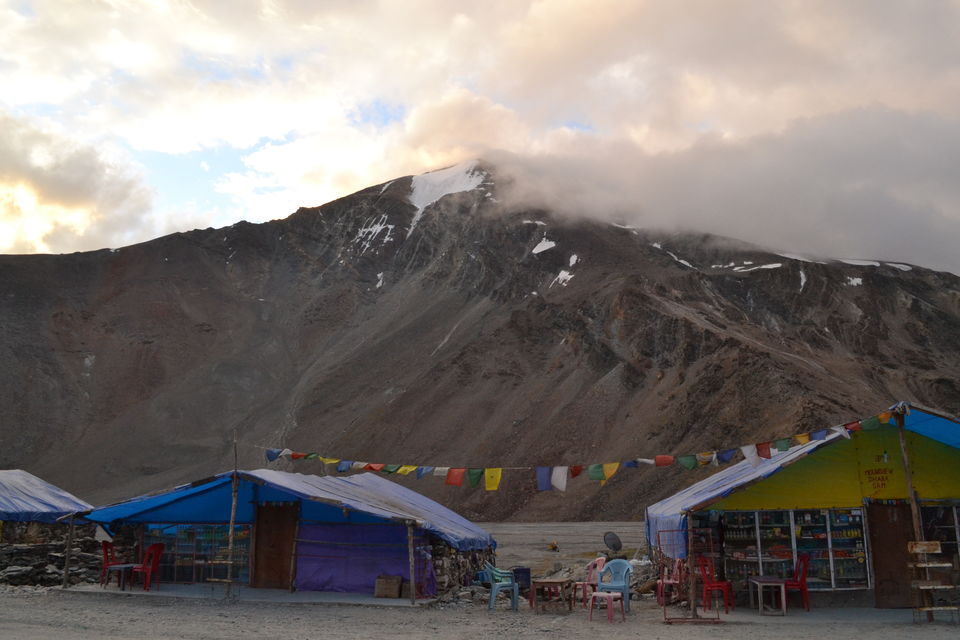 Where To Stop
The highway goes past a few Himachali and Ladakhi villages and settlements with limited accomodation options. There are three main choices for a night halt, chosen by travellers on the basic of preference.
So weigh your options, pick wisely and have yourself an awesome trip!
Frequent Searches Leading To This Page:-
book shimla tour package, manali kullu tour package from delhi, himachal tour package, kullu manali images, manali tour places, cheapest trip to manali, local manali tour package, how to reach kullu manali
Everyone loves to tell the story of how they 'got Leh'd'.
Old timers will tell you all about the mad adventures one can have each time you hit the road here. First timers will listen in awe, their eyes widening and brightening at the prospect of entering this mystic land of cold deserts, where the echoes of a monastery's gong travels on icy winds to resonate through the mountains, where rivers flow from glacial heights and lakes lie in silence high up at the frontier, where every winding road leads you to some hidden part of Ladakhi paradise.