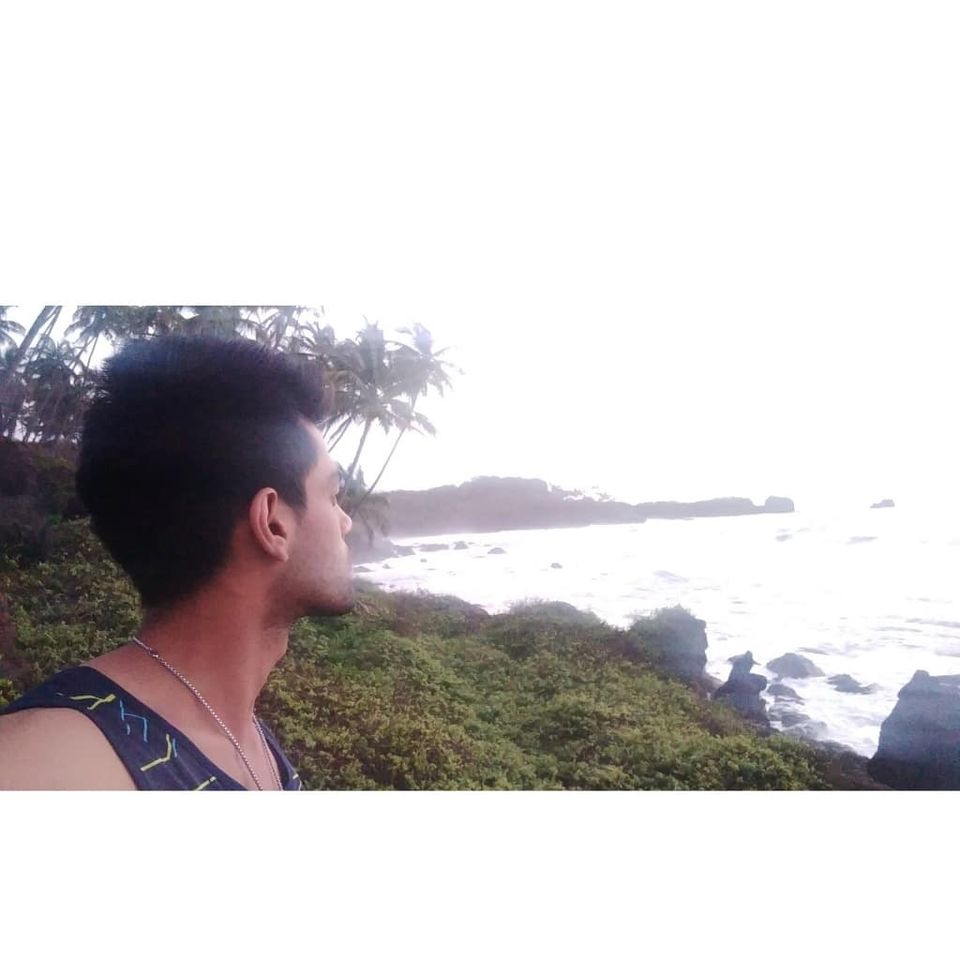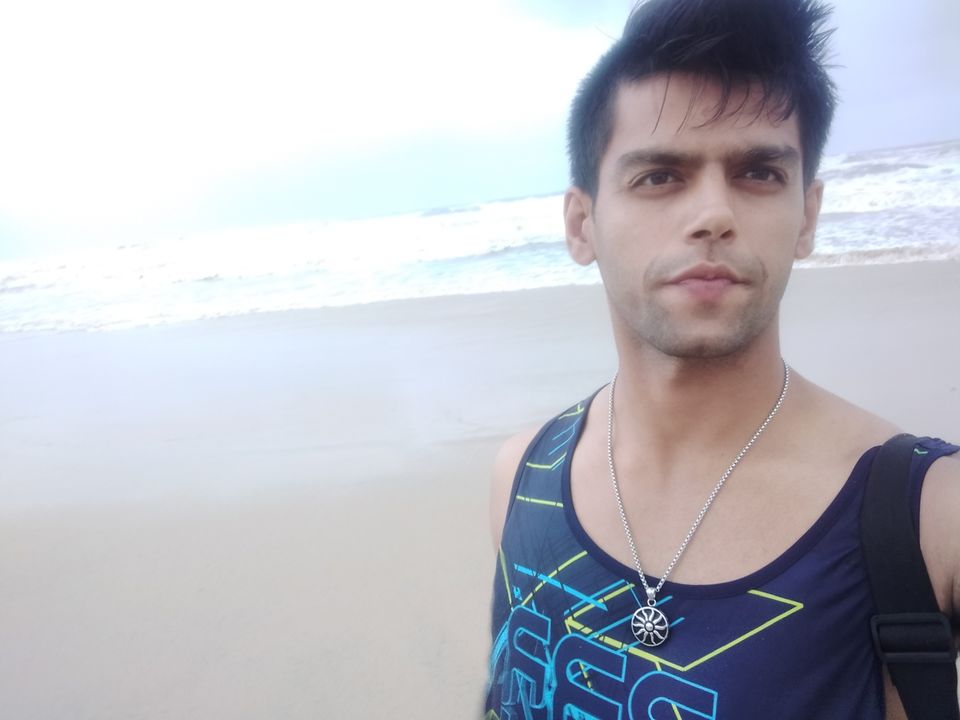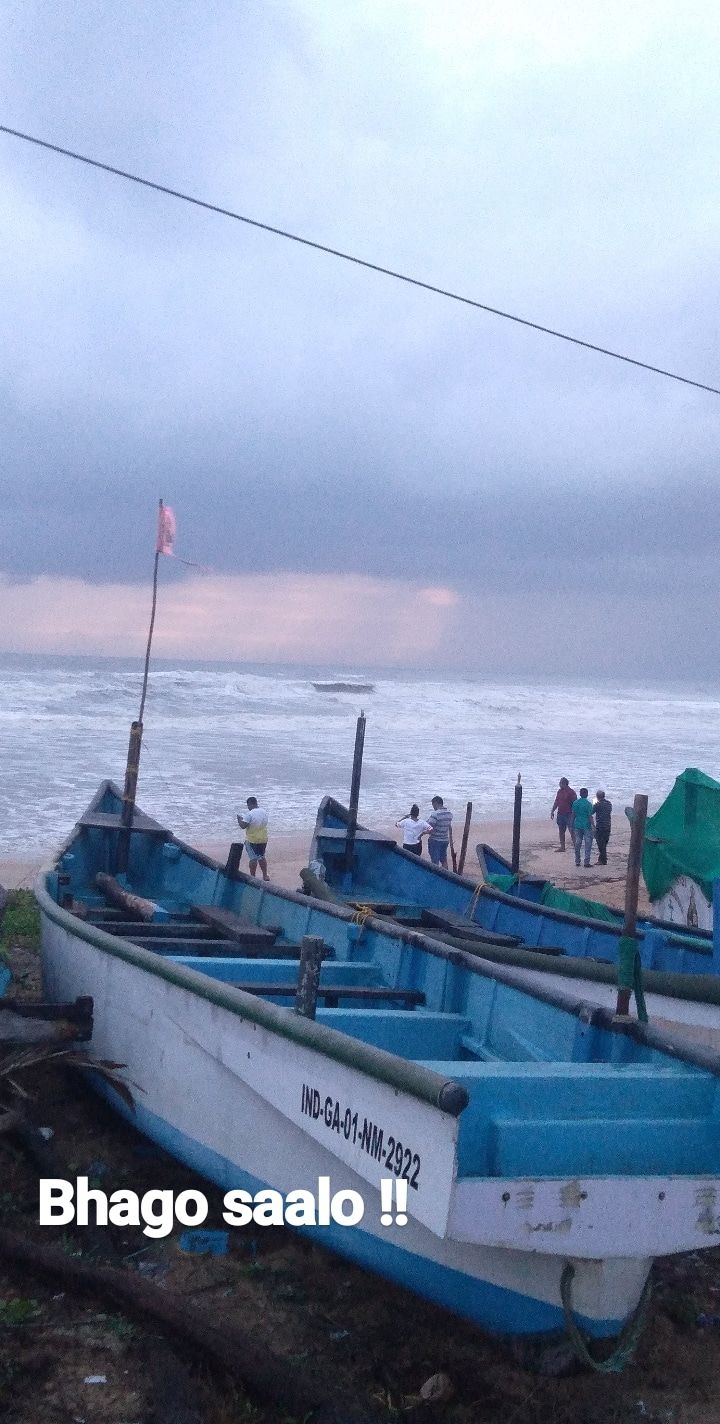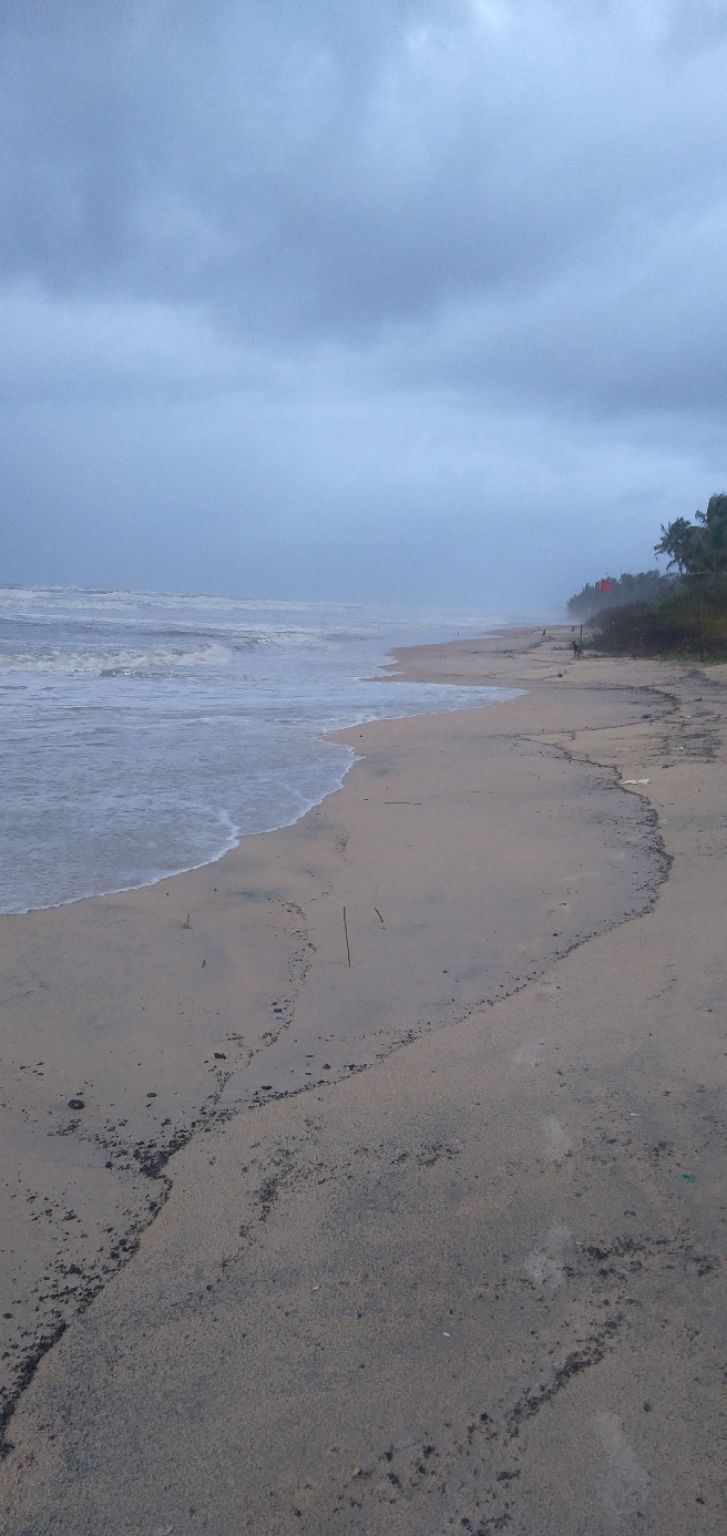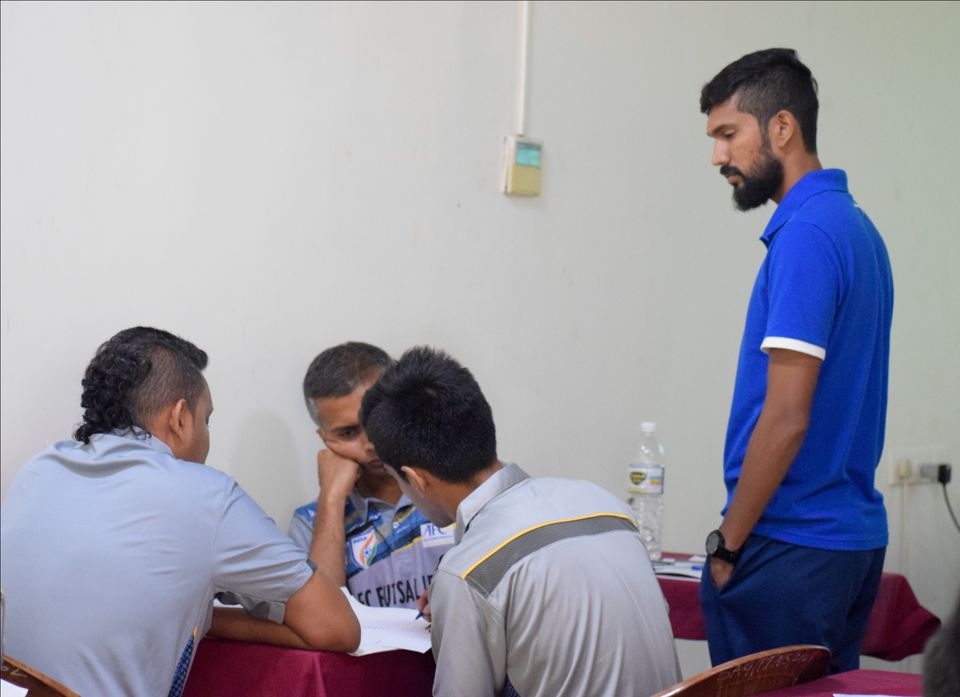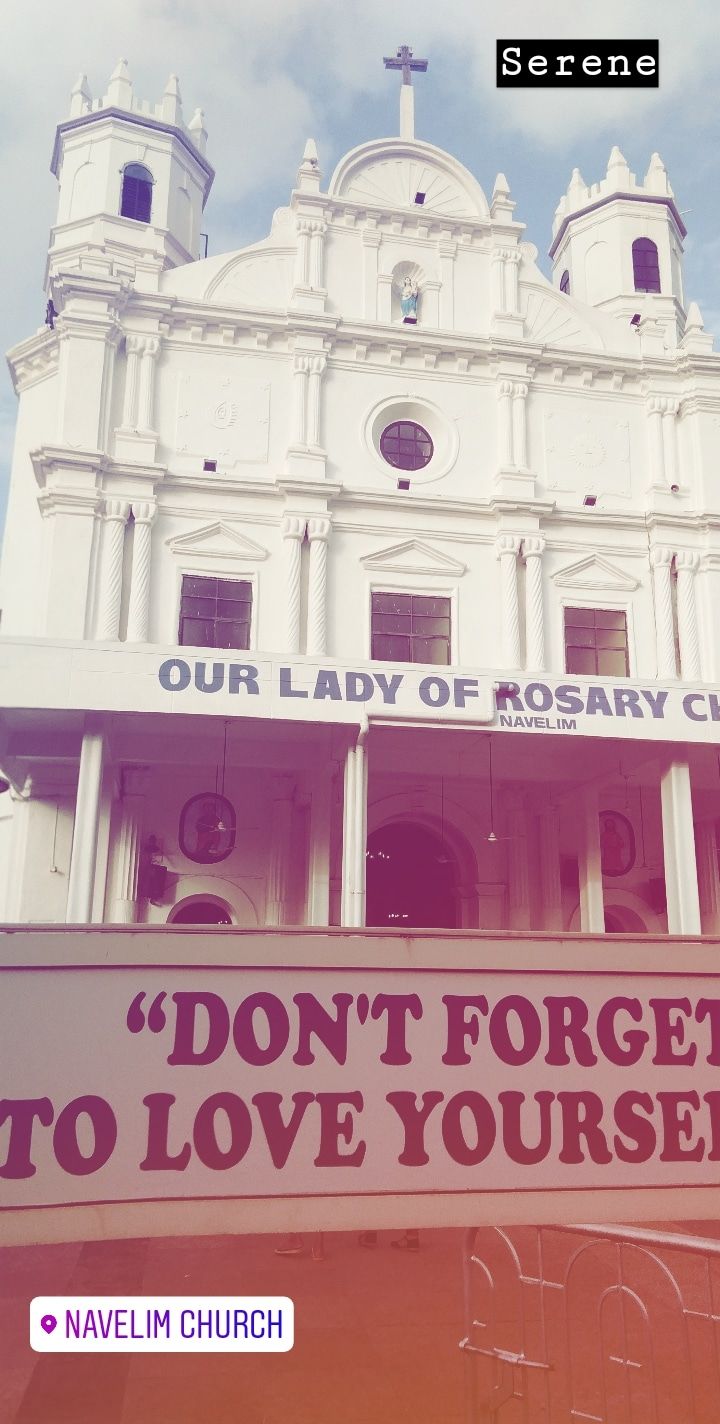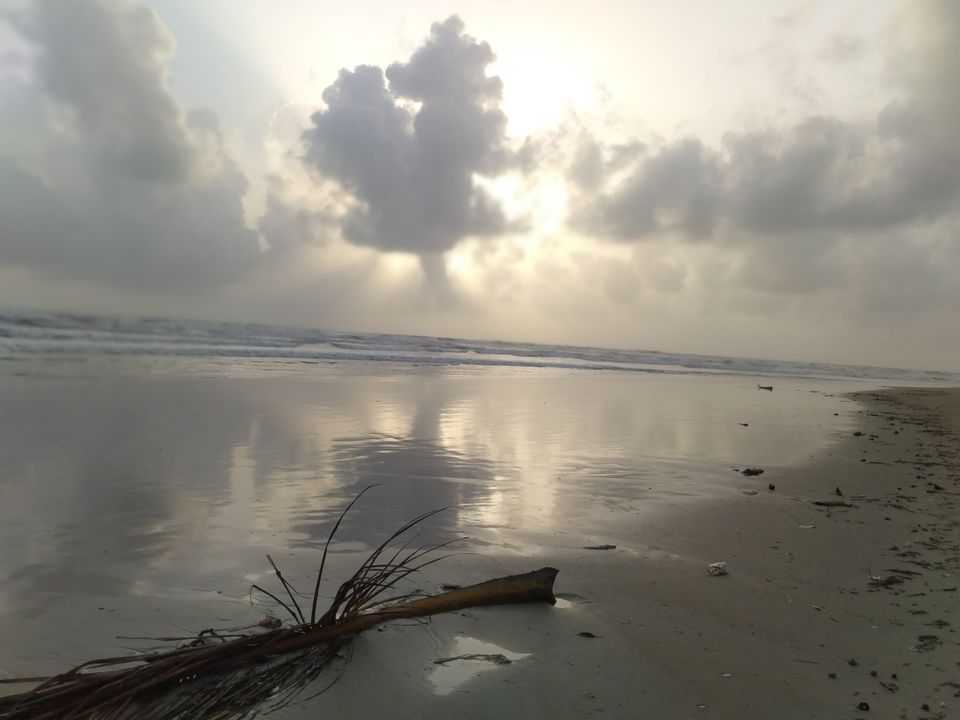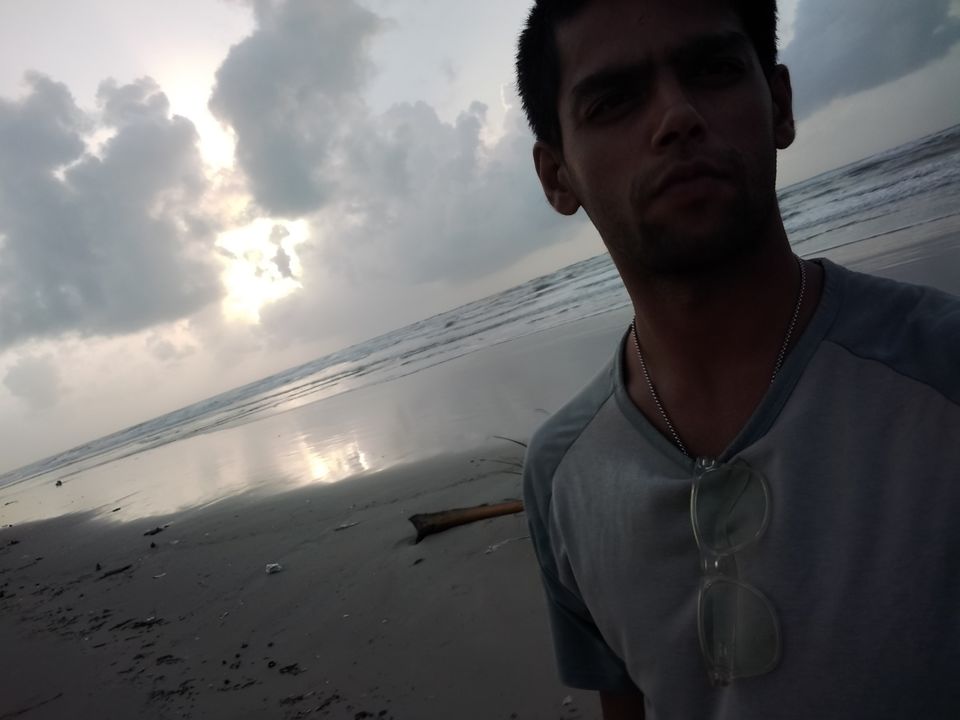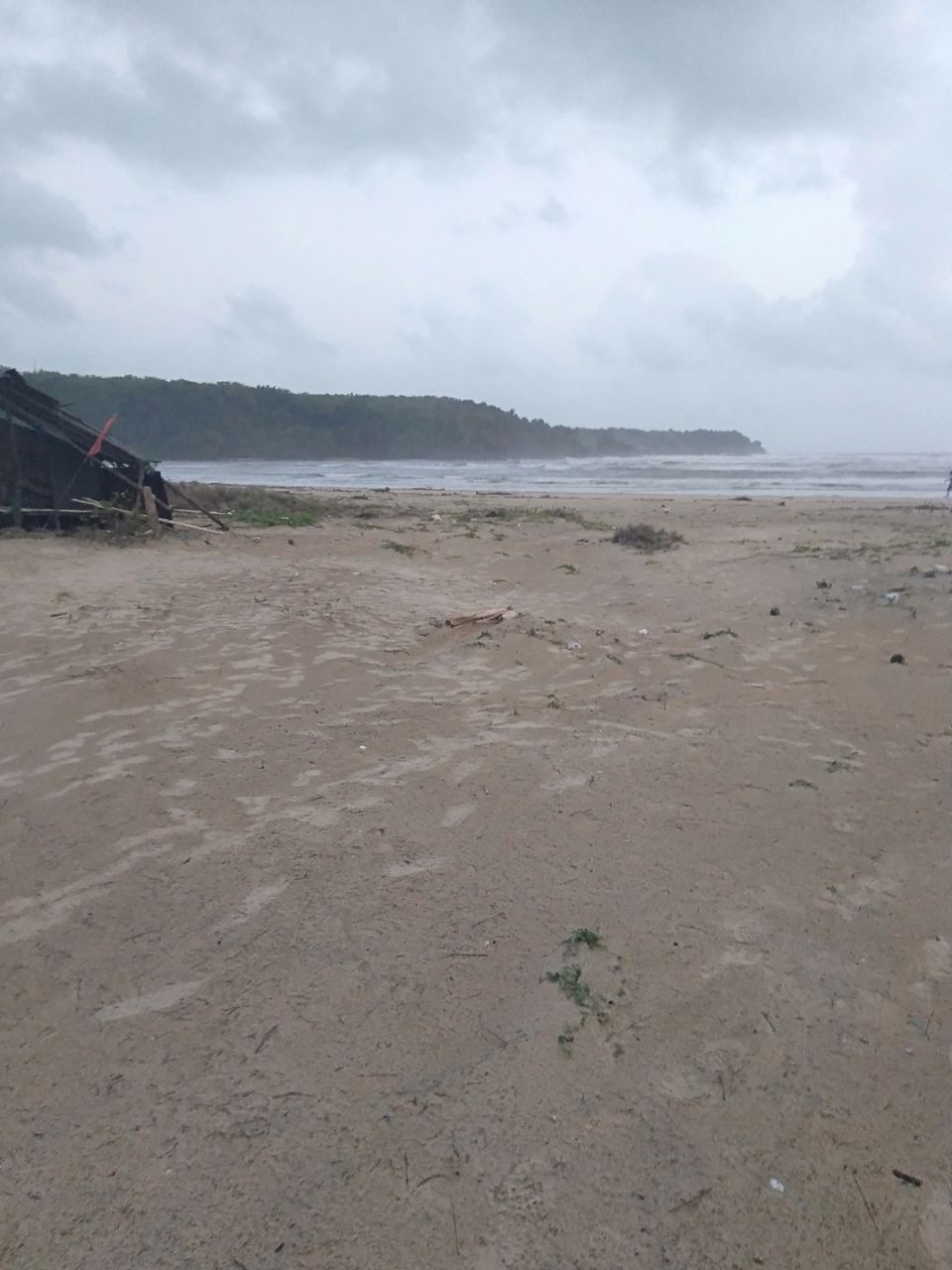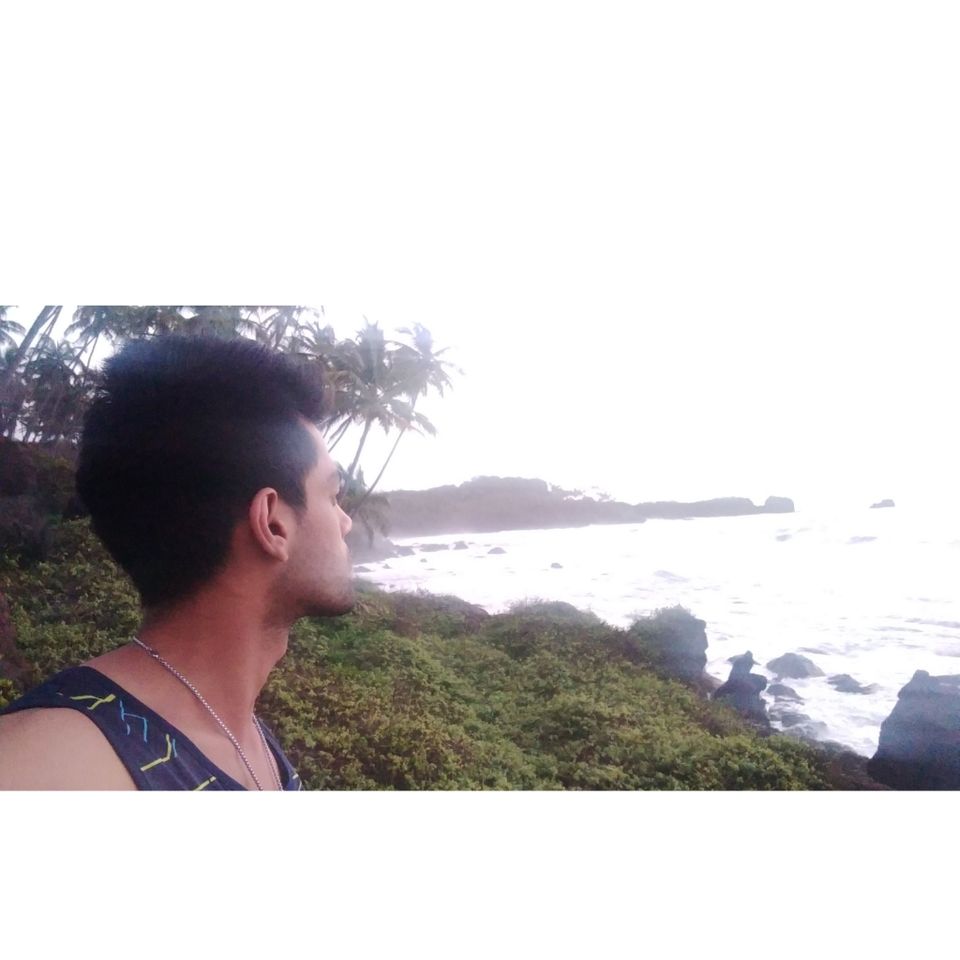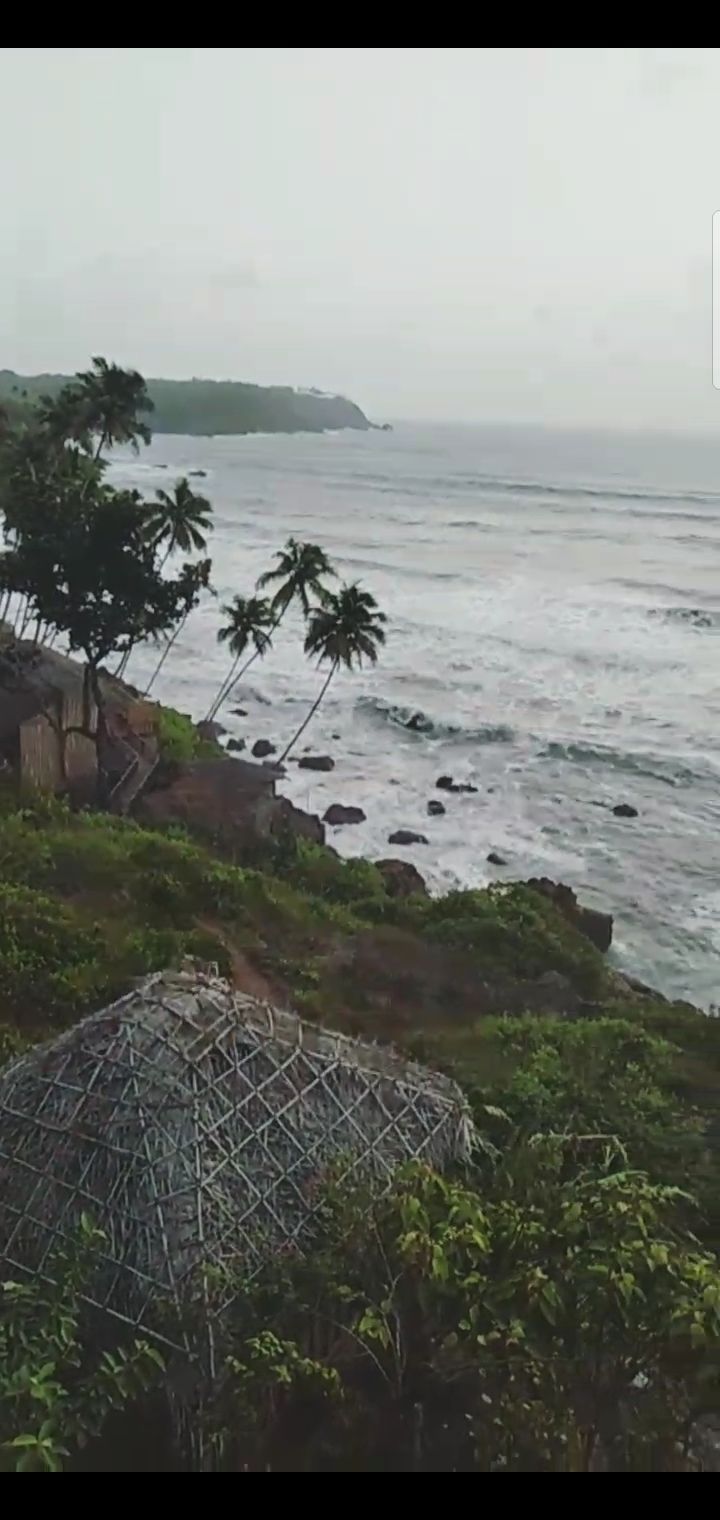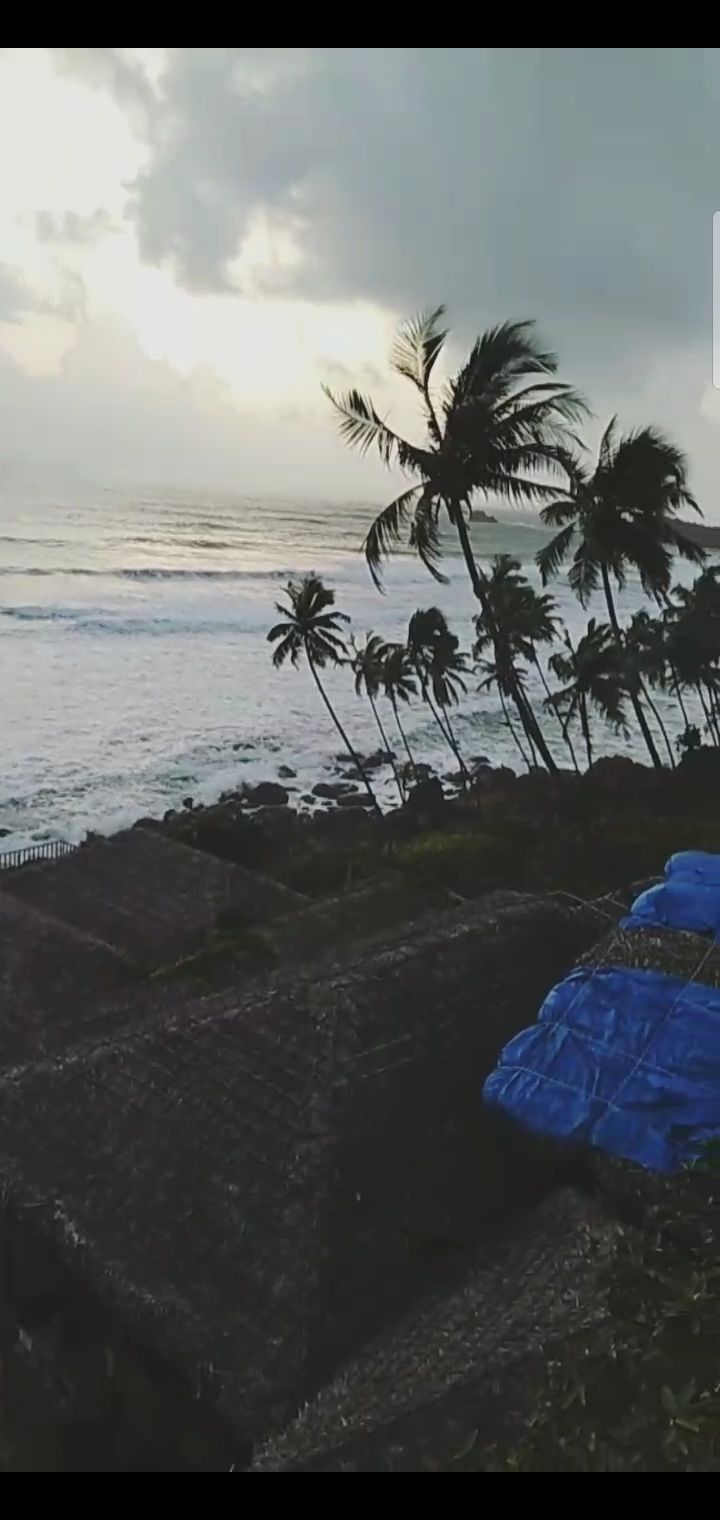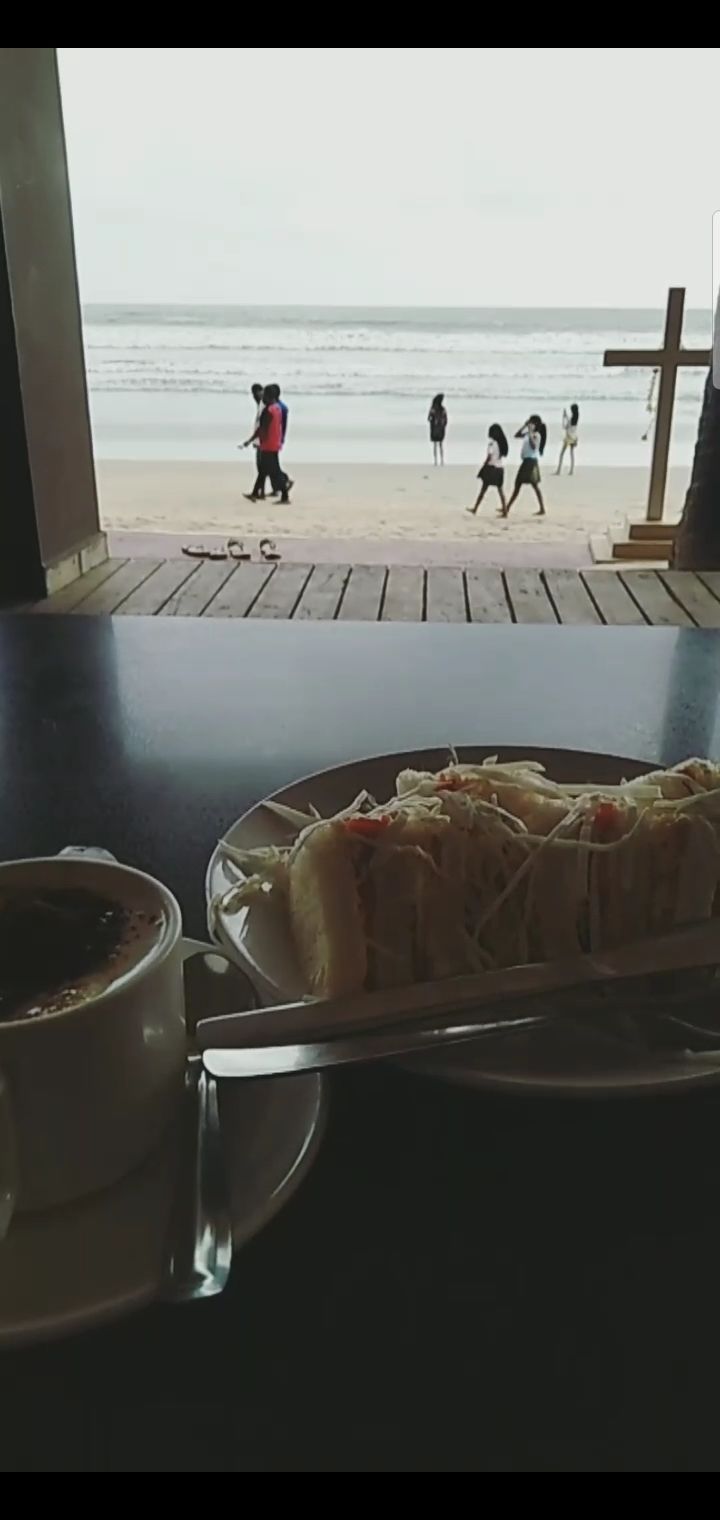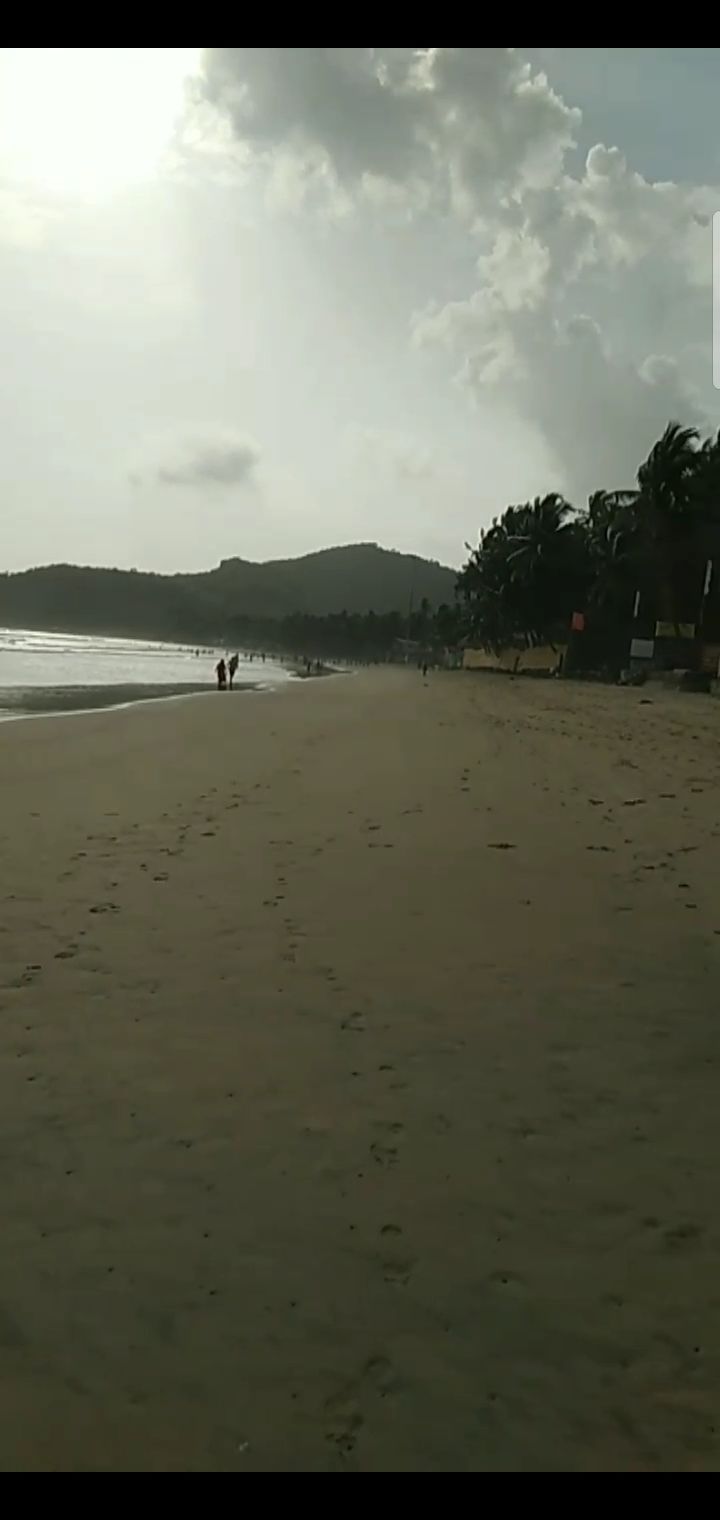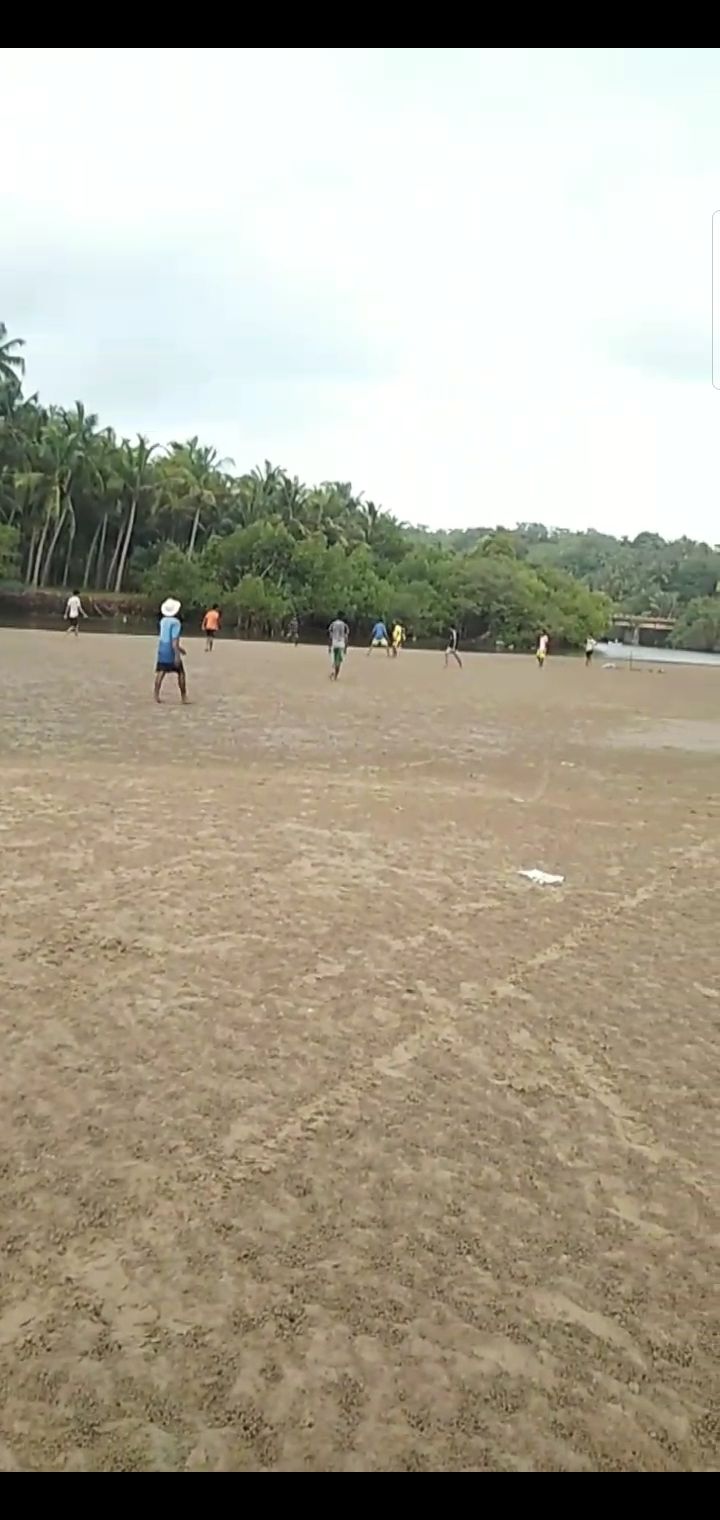 This trip changed everything !
This starts when I heard there was a coaching course happening in Goa. I am a former professional football player turned Coach and whenever there's a chance for a course in a new city which I can explore, I'm all up for it. So I land at 2 am in the morning at Dabolim airport, where there's a stream of rain, very windy but enough to make me admire the weather. My rental scooty guy comes after 15 mins (Neha bike rent, I searched it on Just dial) As soon as I start my scooty the rain goes bezerk, anyway I drive the scooty to Margao in the heaviest rain possible at 3 am in the morning just because my course started at 7 am and I had to reach at my stay anyhow. So the navigation is on, but since the rain is pouring on the screen drop by drop the map keeps recentering and I am like driving and recentering it time and time again almost giving me a heart attack when I nearly unbalance. But I had a smile throughout cuz I love having different experiences, this was one of it's own. I reach All Seasons Guest house dormitory (where I stayed during my course) the place was very well maintained with good washroom and nice bed overall. I get a quick nap and rush for my course at 7 am, AFC Futsal Level 1 course in Fatorda stadium. A long day of theory classes followed by a practical session. As soon as 5 pm hit, I headed to Bernaulim beach, my first beach of the trip. The idea was to explore one beach a day during my course so I reach there, during this time there was a cyclone originating from Mumbai side and the effects were to be seen in front of my eyes. The tides were so high and windy, it almost reminded me of the scene of Gargantua from Interstellar. I quickly took a snap and sent it to my family group teasing them. Being a light weighed man, the wind almost pushed me over and before I knew, the rain goes bezerk again. So I run up in a nearby restaurant and wait it out. I didn't know that you usually walk barefoot on the beach, so I'm in my heavy ass slippers just walking untill I realized that I could walk barefoot. It was an amazing experience being the first time I walked on a beach. I waited for sunset but all I could see was clouds so there goes my seeing sunset dreams. So by the end of the day, I had driven a scooty in heavy ass rain at 3 in the morning; I had attended a long day of theory and practical sessions; I had driven again in heavy ass rain to the beach; Experienced Gargantua. What can top it off, really !
Well then came my rest of the trip to prove me wrong.

Clock hits 6:30, I don't want to wake up why ? Cuz I couldn't sleep. So staying in a dorm is cheap, convenient but. but if there's someone snoring all night like he wants the world to hear him sleeping, you forget all the convenience and doubt your existence in the world. So, always carry headphones so you don't end up doing something criminal. Anyway, I do all the morning chores and head out to see the weather is so pleasant, slightly windy just amazing. I drive to the place all the participants have breakfast, it's a shop just outside Fatorda stadium where finally I get to have my first Vada Pao. If you ask me how it was, I would say I will take time to like it.
5 pm hits and I'm on my way again to Varca beach. Before making your way, it's always good to have a chat with a local they will always have a handy tip for you. Varca is one of the more unexplored beaches out of all and when you reach there you will know why. This white sand beach is amazing, when I reached there the tides were again very high and it was very windy.
I'll remember this beach not only cuz it was so Serene and clean but due to the story that follows. So, I am walking on the beach and I spot some 15-18 year olds playing football. Playing on the beach for a footballer is one of the dream come true moment. So I invite myself there and they being kind enough to play with them. So I pretend not to have played before, I just pass them back the ball everytime it came to me. They start looking down on me, so I receive the ball dribble all the opponents and score I turn back they're already laughing realizing I played a prank. Then the instance that made me love the day, If anything like a plastic bottle, a wrapper, cans etc was washing up ashore, these guys would pick them up and throw them in a nearby dustbin. Just warmed my heart and made this a memorable day. But I wanted to explore more, really grind myself out so I planned a big trip on day 3.
The biggest journey yet... The end was a bit horrifying.
Coaching has come natural to me, I feel like I don't need to prepare as much as others it's where I'm most confident say my happy place. So I had no pressure of the course and planned to make a big trip to Betul beach as soon as 5 pm hit. It was a 40 min scooty drive with a little to no rain which of course was a blessing.
Betul beach haah, as soon as I reached there I fell in love with it. So quaint, so untouched with 1-2 people walking or having a jog. My sole aim was to go at the beaches no body does. I watched the sunset there for the first time which proved such an experience. Just the whole beach by yourself, it made my heart so happy.
But....
I forgot to tell you the way I came through was a bit through bushes and a private property label no guards or nothing cuz it was what my map showed me. So I start walking back cuz it was well past dawn, I walk.. I walk ... I walk. At least 15 mins and I cant find the bushes through which I came and the private property label where I parked my scooty. I walk back praying and a bit anxious cuz I was all alone at the beach and it was getting dark. But these are the experiences I came for, I was nervous but kinda intrigued which was very weird. I knew I would find the way back so I did but the experience surely had my heart racing. This was one of the moment that must happen to every solo traveller at least once.
So hard to explain what I felt that day.
But I was about to see the most beautiful thing I've seen on Day 4 !
The Most beutiful beach in Goa ?
Undoubtedly CABO DE RAMA, SOUTH GOA !!
Clock hits 5 pm, I get free ... Oh let's rewind back to the night before first. There's this awesome restraunt called Devtara which has a chain all over Goa and if you're vegetarian like me that should be your place to eat everyday.
Now back to me on my scooty on the long ass jouney to Cabo de Rama, which took me 50 mins to reach. I don't prefer using headphones when I'm driving cuz when you're in Goa with that kind of wind, you only wana hear what is brushing past you every second. So just, take off your helmet once on safe road and just feel the wind, treat your senses.
On the way I bought some chips I'll tell you why later. I had no expectations today and I was like feeling that typical 'had enough of the beach' thing but as my scooty was getting close to the beach my eyes were coming out and my soul was leaving my body. That . Is . Because this was the best thing my eyes had ever seen and believe me they have seen a lot of women and most importantly Ladakh. But this, This Cabo de Rama beach topped Ladakh for me. It's not just about the scenic beuty of it but how it made you feel at that time which is love in general. With that seducing wind brushing past you, such a scenic view in front of you. It was nothing I'd ever seen and felt and Goans can watch it any day they like.
Of course they were people there, Mostly couples in cars making out to the best view possible. Who wouldn't, I thought of texting all my female contacts, my ex gfs, the teacher I had a crush on ... anybody !! but I gained my senses. So Cabo de Rama is a kinda plateu like islandish beach which gives you everything.
I went down just cuz I'm dumb to have a closer feel of the waves. Put my phone aside and just soaked the view in for the next 20 mins eating chips. Believe me when I say this, I've never felt better than at that moment like ever !
I'll miss that beach forever.
At least untill next time I go with my gf and make out there.
As my course commenced early at 2 pm, I Went to Palolem and Agonda which were pretty tame in comparison to Cabo. Well everything would look tame after Cabo anyway.
I would highly recommend staying at Water's edge near Utorda Beach where I stayed for one night this day.
If I could sum these next two days,
I would say 'Diane'.
I handed over the scooty at Dabolim, took a cab (Goa miles cab service) till Kadamba Bus station. It was a scenic journey from Kadamba to Panaji crossing the bridge, looking over to nothing but sea and boats. The bus only charged 30rs as compared to 1100rs what the Goa miles cab showed me for the trip, if you can save this much money by not being a bit lazy, you should.
Bus from Panaji to Vagator again costed only 30rs, felt like a king saving all this money. All casual till now, I reach Jungle by the hostel crowd where I booked a single room just so I could throw my stuff anywhere I wanted.
By this time, my craze for beaches was done for all I waited for was just to party and get to know other travellers. But I forgot it was monsoon and almost 90% of the shacks, cafes weren't open. And those who were didn't have enough people in them. Well, I didn't know what was in the store for me.
After this, My next two days are as personal as they get only for the good reasons. I didn't use my phone and just dwelled in the life of backpackers and made life long memories.
Yes I went to Curlies, Tito's, Thavana etc but nothing compared to what interacting with the people in hostel gave me.
My trip to Goa ended on June 21, 2019 after which I had to fly to Mumbai that would make a different trip I suppose.
Oh yeah, Diane is a dog I met in the hostel.
If you believe this story
Thanks !