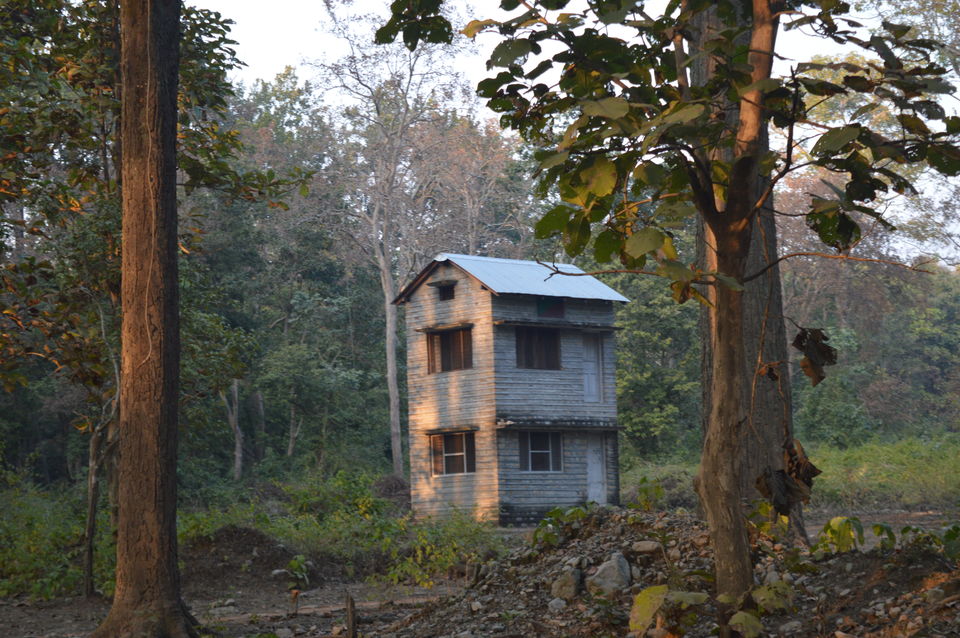 Wildlife
To have a quick brush up with the nature and wilderness as well along with your safety, national park is the place you must rely upon. The best time to visit a national park or wildlife sanctuary is the winter season, when the big cats and other animals come in open to feel the heat. To develop a connection with the wild one need to plan the trip for at least a week. It would be the good luck if one confronts any wild animal at the very first day of your safari. But you won't feel satisfied and contented at that moment as you haven't generated any connection with them. It would just be like visiting a zoological park and clicking the pictures of animals distant away from you.
Jim Corbett National Park
One of the most renowned and well known national park for the big cats and that too specially for tigers is Jim Corbett National Park. The park is situated in the Nainital district nearing Ramnagar of Uttarakhand. It is considered as the oldest natioanl park reservedin 1939 for the rescue of Royal Bengal Tigers which were poached at that time to a great numbers. At present government has allowed tourism activity in the selected areas of the park so that tourists and wildlife lovers can get an opportunity to have a look on the splendid landscapes and wilderness of the park.
How To Reach
By train: Ramnagar is the only nearest railway station to Jim Corbett National Park. A direct train to Ramnagar runs from Delhi which takes about minimum 5 hours . Alternatively, one can reach up to Haldwani/Kashipur/Kathgodam and come to Ramnagar by road. Taxis are easily available from these stations.
By Road: The city of Ramnagar has a very good road network that connects the different cities of India. Corbett is only 15 Kms from Ramnagar town. From Delhi to Corbett, the surface drive takes approximate five and half hours with a beautiful and scenic view in the way. If private vehicle is not prefered, Uttarakhand state government buses ply at a short interval of time from Delhi, Moradabad, Haldwani that reaches directly Ramnagar.
Where To Stay?
At Jim Corbett and its vicinity, there are plenty of affordable hotels and resorts which can be chosen as a place to stay being so close to the wild. Government has also provided with a guest house facility in the National Park itself which has to be booked online weeks before visiting the area. Ranging from three star to five star, all the resorts in and near Jim Corbett will give you a deep feeling of your stay in wild. Some of them consist of their own small adventure spots where one can enjoy in free time. Bone fire, outdoor and indoor gaming, swimming pool are some of the common facilities one can easily get in a resort with less budget as well.
Jungle Safari
One can book his safari online and can make a standing booking after reaching the park. Generally people prefer advance booking as most of the time the booking remain full for safari in the park. Its the choice of the traveler as to prefer a gypsy or an elephant ride as safari in the national park. Zypsy safari is quite too common there and can be easily booked but, elephant ride is a little too difficult to get so it is said to be preferable to book it in advance.
Zonal Division
Jim Corbett is basically divided into 5 different zones where tourists can enjoy the beauty of the wild. Each division has its own entrance points. among these divisions some are reserved by government which can only be accessible to those who have booked the safaris online in advance. Zones and their entry gates are as followed:

Bijrani zone - Amadanda
Dhikala zone - Dhangari
Jhirna zone - Dhela
Durga Devi zone - Durga Devi
Dhela Safari Zone - Dhela
So, Go & Play with 'the wild' as yourself being wild....