CRUNCH ON DELICIOUS WAFFLES IN CHAR DUKAN- People who have been to Mussoorie know that the tiny shops of Char Dukan are what characterize Mussoorie's genuineness. Isn't it? Settled near St. Paul's Church, this is the greatest place in Landour to enjoy breakfast delicacies such as pancakes, waffles, sandwiches, and homemade pizzas.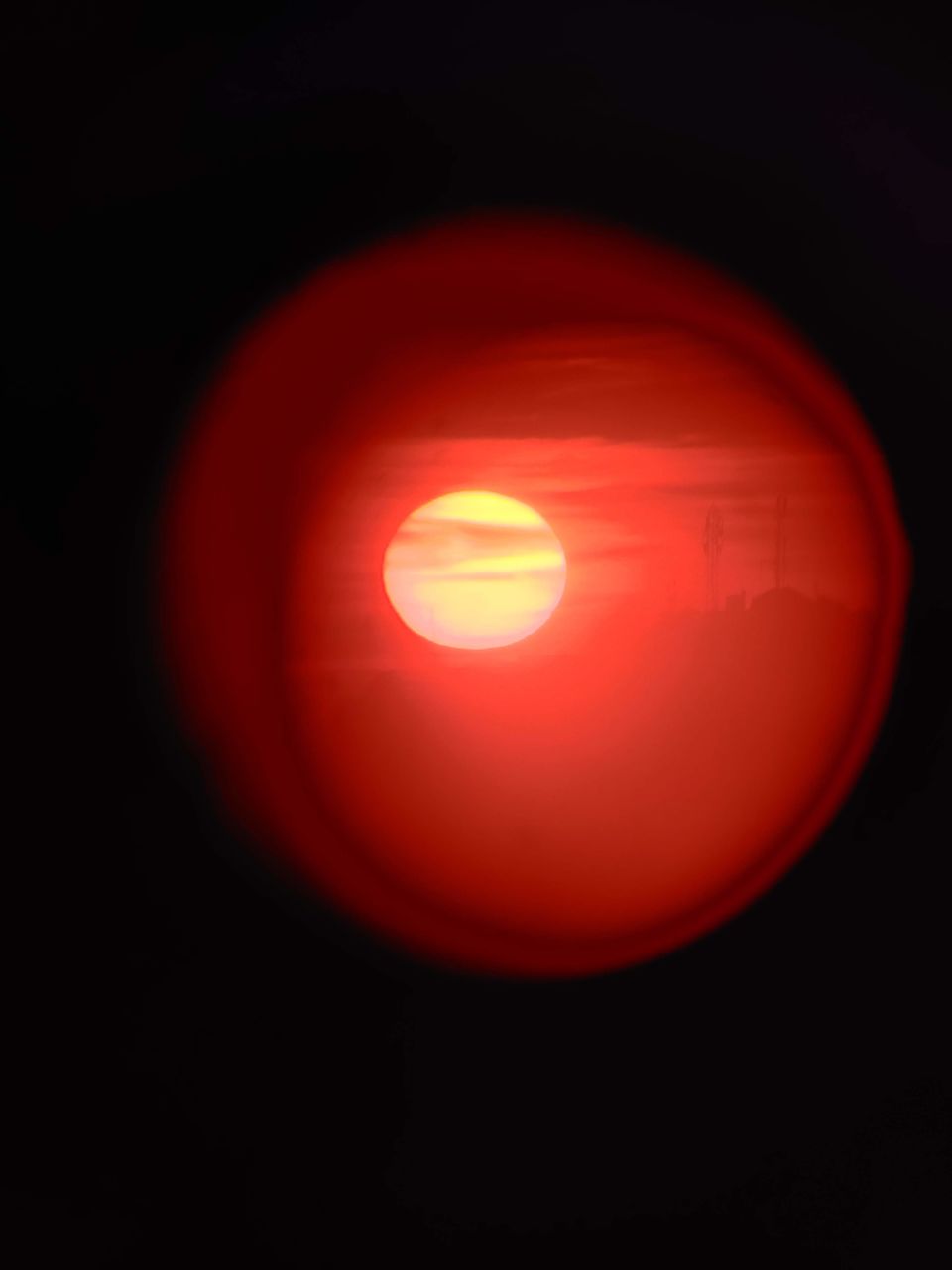 The magical ambiance near Chardukan will force you to walk around and appreciate the Cedar and Himalayan oak trees, and the scenery of the snow-capped peaks.
RANGE- Rs. 500
RECOMMENDATION- Pancakes, waffles.
CRY SOME HAPPY TEARS BY HAVING CHILI MOMO IN KALSANG FRIENDS CORNER- Located in the busiest place in Mussoorie- Mall Road, Kalsang with its red calligraphed wallpaper, cozy space, Chinese lamps will greet you and your loved ones.

With their mouth-watering Chinese, Tibetan, and Thai specialties they will melt your heart. The Steam Chicken Momo with its fulfilling cheese will make you leaving wanting them more. Other delicious items that Kalsang boasts about are their Chicken Thukpa, Mokthuk, Kalsang. Kalsang definitely counts as a must-visit place with your friends. Come in and share flavorsome dishes as well as your travel stories.
RANGE- Rs. 1000 for two.
RECOMMENDATION-Chili Momo, Pan Fried Momos.
MAKE YOUR OWN CRAZY BOOMERANG IN THE AESTHETIC CAFE BY THE WAY- One of the precious cafes of Musoorrie, Cafe by the Way has back seats of scooters as lounging stools and wrought iron furniture.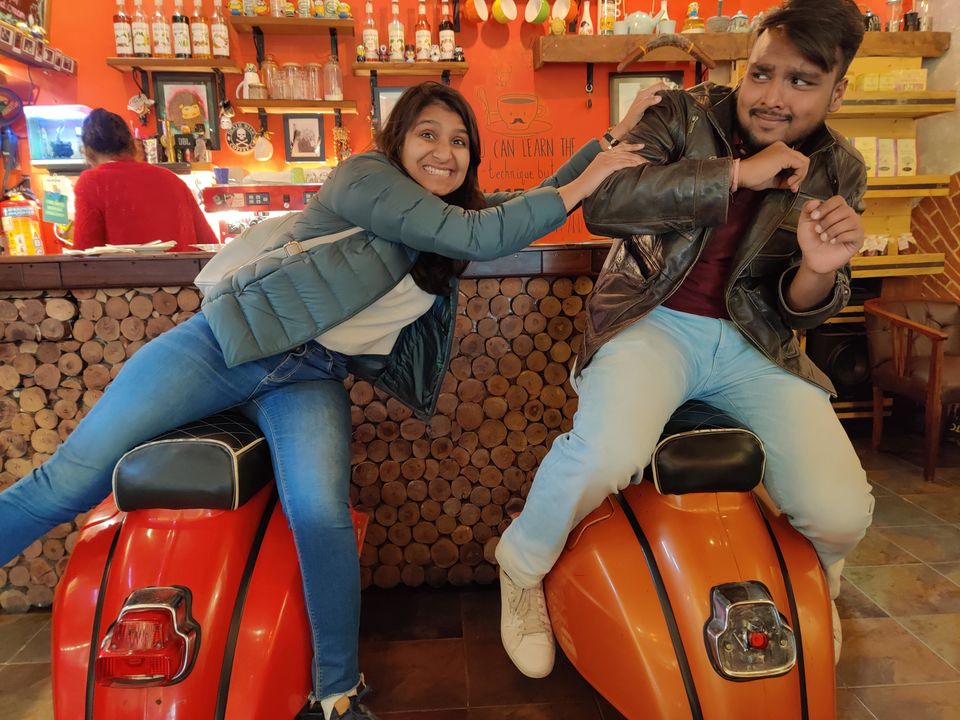 A multi-cuisine cafe that serves small bites and appetizers. Munch on their famous garlic bread while admiring their simple orange-splashed walls. Located near South End House, Gajendra Building, and being a cheap place, Cafe by the Way is the perfect choice for desserts.
RANGE- Rs. 500-600 for two.
RECOMMENDATION- Pizza, Oreo Shake, Irish Cold Coffee,
FILL YOUR MOUTH WITH CHEESSY OMELETTE IN LOVELY OMELETTE CENTRE- For all the omelet lovers out there this place is just for you. Located in Kulri Market, Mussoorie, the fragrance of freshly made eggs of Lovely Omelet Center is compelled to tempt you. In this unusually interesting place, you would get all sorts of omelets- chocolate, masala, cheese, and so on. Couple your eggs with scrumptious bread and butter. You cannot leave Mussoorie without having one of these priceless eggs.
RANGE- Rs. 500 for two
RECOMMENDATION- Cheese omelet with bread and butter.
PARTY LIKE NEVER BEFORE IN TAVERN DE CAFE- Situated right on the main road of Mall Road, Tavern Cafe kinda reminds you of those ancient English pubs with brick walls and warm yellow lights. One of the few cafes which serve alcohol, you can easily get a taste of both a cafe and pub in this happening place. You can drop by with your friends and relish their wide range of options for both cocktails, and mocktails over live mellifluous musical performances. This place can effortlessly make you go crazy with its energetic and millennial vibe.
RANGE-Rs. 1500 for two
RECOMMENDATION- Pizza, North Indian, Mocktails
CLINK YOUR COCKTAIL GLASSES TOGETHER IN THE GLEN TO CELEBRATE LIFE- Nestled on the Westend House, Mall Road, the Glen is a pub for all the right reasons. The place is adorned with honey-colored lights and alcohol of all prices and types.
With their funky black and white checkered floor, wooden walls, and idyllic vibe, Glen can definitely be counted as the best resto-bar in the entire Mussoorie. Apart from that, the place also has a jaw-dropping view of the Doon valley. This place is eternally overwhelmed with tourists and locals relishing over North Indian, Chinese, Asian, Thai cuisines, and so on. You can head to this place for having an exceptionally fun and eccentric evening. The cool and carefree crowd here will make you forget all your troubles.
RANGE- Rs. 1200 for two
RECOMMENDATION- Ravioli Pasta, Aglio Oilio Pasta, Dal Makhni.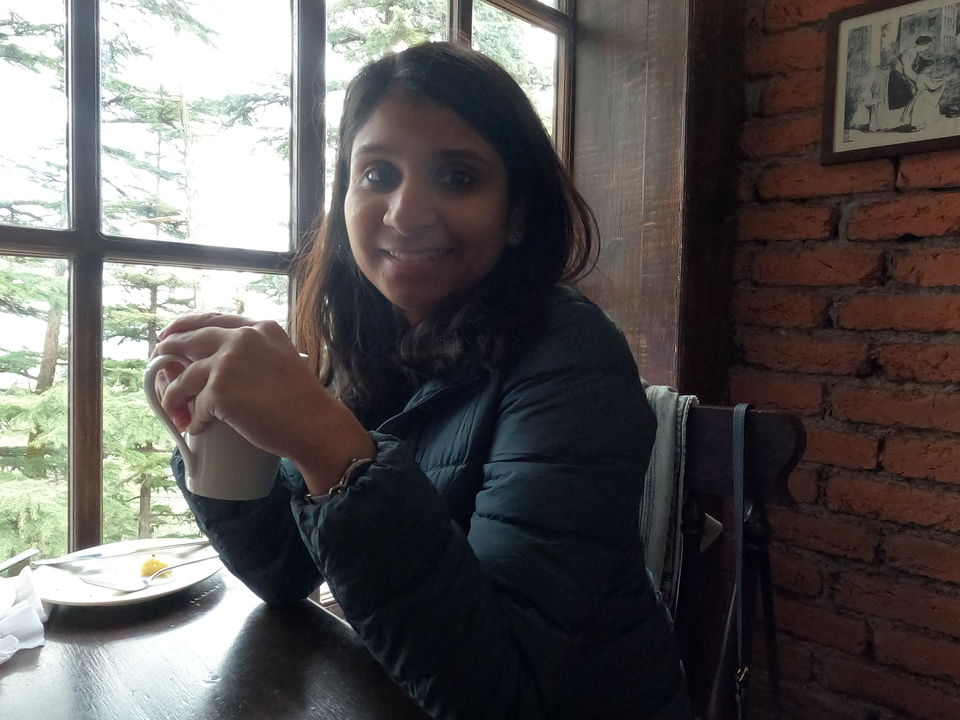 SIP ON FROTHY AND REFRESHING COFFEE IN LANDOUR BAKEHOUSE- Situated in Landour, this is a homely cafe and bakery serving some tasty well-defined dishes. As soon as you will enter this bakery, the smell of freshly brewed coffee and baked cookies will sweep you off your feet. With their plain white walls, wooden china cabinets, and courteous staff the place will compel you with its simplicity. You can easily cuddle up in one corner with a coffee and your favorite book. Their quiche and cupcakes are one of a kind. While you are in this familiar space, pay close attention to the details and love with which this bakery is made of.
RANGE- Rs.1000 for two
RECOMMENDATIONS- Coffee, Honey, Cupcakes