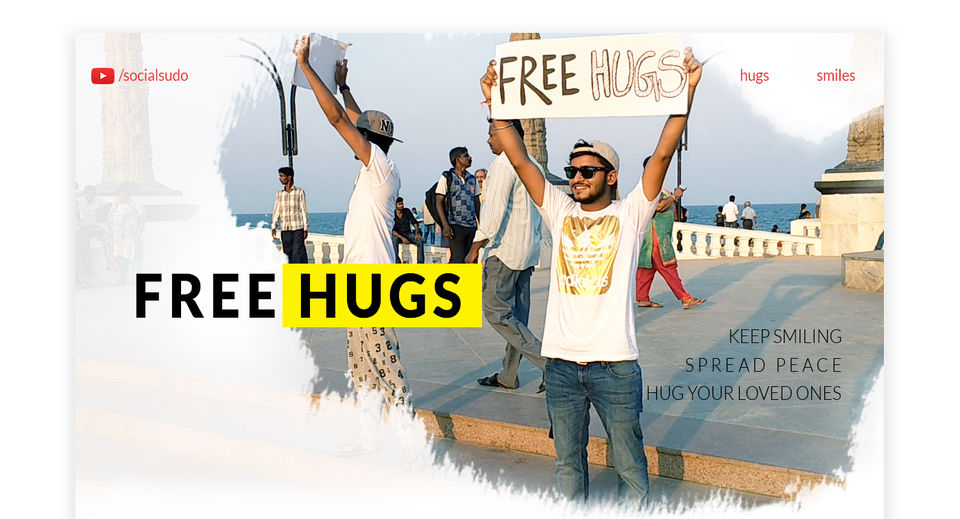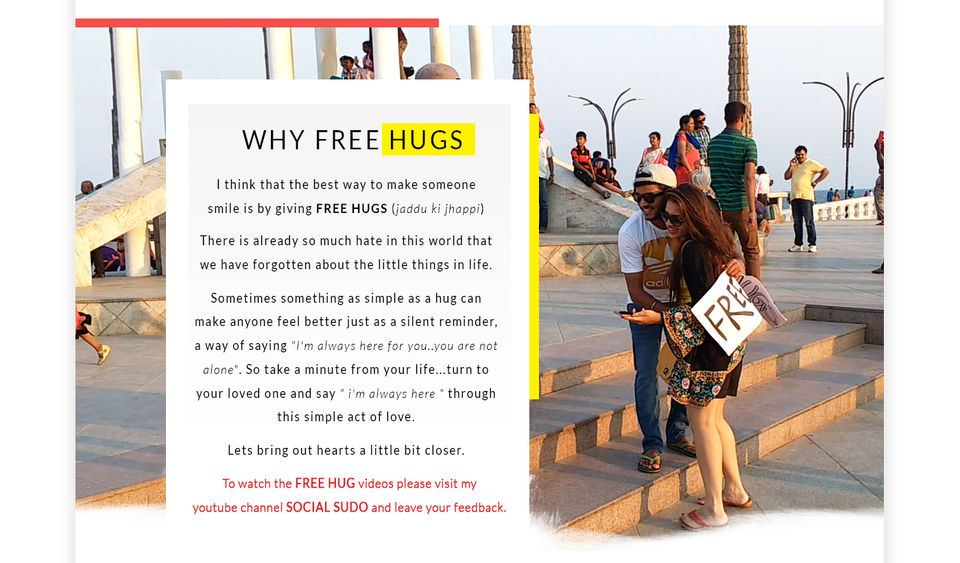 Greetings fellow explorers!
This is my first post on this website so I thought I should share one of my favorite travelling experiences.
I think that the best way to make someone smile is by giving FREE HUGS (jaddu ki jhappi). There is already so much hate in this world that we have forgotten about the little things in life. Sometimes something as simple as a hug can make anyone feel better just as a silent reminder, a way of saying "I'm always here for you.. you are not alone" So take a minute from your life... turn to your loved ones and say "i'm always here" through this simple act of love.
Lets bring out hearts a little bit closer.