When you know there is no option rather saying yes to your stubborn bestie which was this time to travel outside Delhi on Girls trip, what can you do now?
If you go solo, you search yourself by exploring new people & their beliefs. But when you are in a group, the concept gets changed 360 degree and it becomes "GIRLYAPPA" Trip specially when there are only girls in your gang.
It was a day prior to Lohri (celebrated mostly by Punjabi's in India) when we four of us had to leave on our own innova with in- house driver but unfortunately we ended up hiring a private Swift Dezire and driver when our in-house driver got stuck at his railway station due to fog. Finally, we crossed Delhi Border via GT Karnal Raod (NH1) at 9 am and reached Kasauli by 2 pm on the same day. Its only a 6 hours drive but as usual girls have a tendency to lay over more where ever they get chance to stop by for feeding or releasing ;). Infact, we were not in rush at all to reach our destination because this time agenda was not to live the place you are in but to enjoy with the company you have with you.
Mysty Views, Kasauli which is situated slightly on a different location rather on main road. We pre booked our rooms through Booking.com online. (PS: there is no space available for drivers.) The property is situated on the edge of hill which gives you mesmerizing valley view from each of its room window. One can experience the sun set sitting in their bedrooms only. Its a villa which is designed on an antique theme and offers you dining room, balconies, a glass house (mail attraction of the property) courteous hospitality and peace. Once we reached, we quickly got fresh n up and went to Mall Road for Lunch and gave order for dinner in our property itself. We booked rooms with breakfast so we had to inform them prior about the dinner buffet as it is purely prepared on demand only. Post lunch we decided to go to sun set point which is none other than a army cant area. While walking the lanes with green lush trees at one side and the sun which was preparing himself to go on a rest on other side was a wonderful experience. And icing on the cake was when some army officers performed while hosting our Indian flag there. It was the moment of pride and emotions towards our nation when they performed the parade with their musical instruments. I had never experienced such kind of sun set in my life till date and it was a perfect day end for our trip when we came back to our property and enjoyed drinks and dinner in the glass house with music playing at the back ground. Pics given below: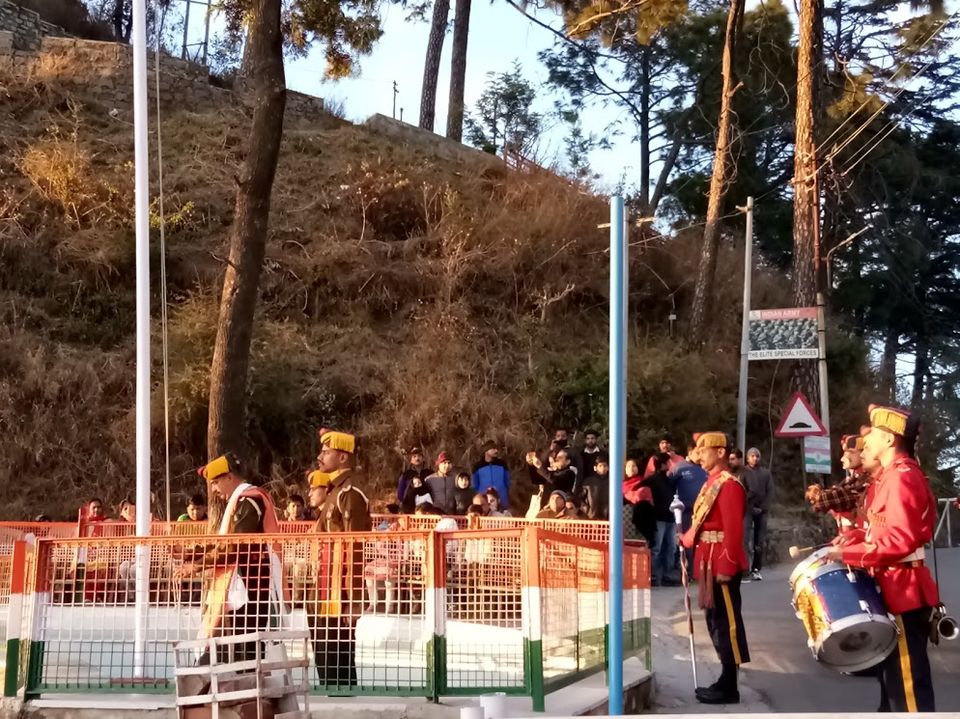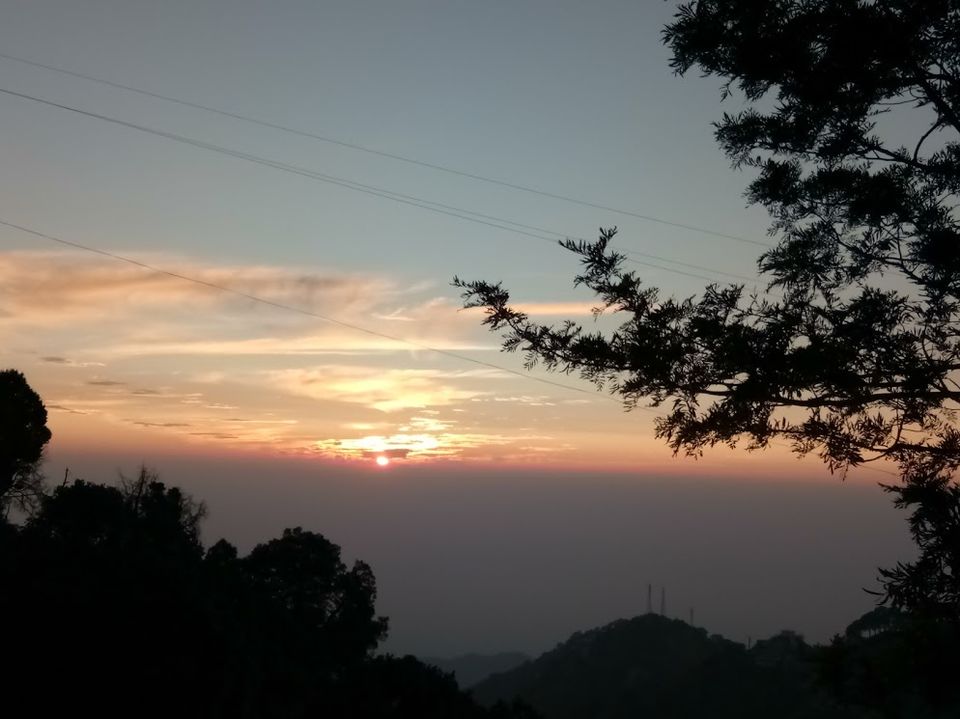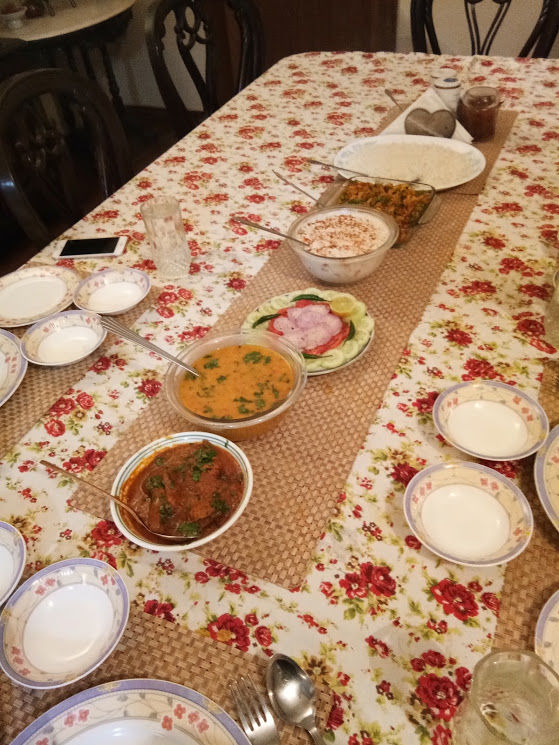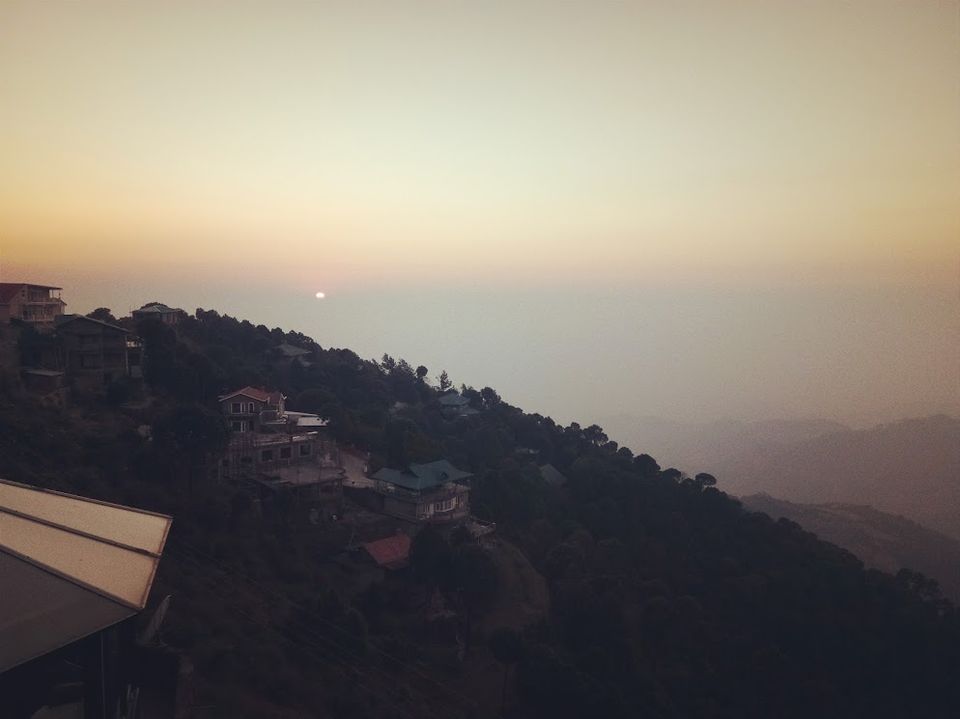 Day 2 was to explore near by places, since kasauli has not much to offer, we decided to see Chail where we only saw the Pine trees covering the roads and the Chail Palace and ground famously known for movie shooting spot was built by the King of Patiala and now is being used for museum purpose. We had a heavy breakfast (aalloo ke paranthe with pudhine ki chutney, bread jam and coffee, green tea). On returning back we decided to get a maggie from a local counter which was amazingly delicious as served piping hot prepared in butter with some vegetables. It was a Lohri night where in some other guests also checked in to celebrate the festival on hills. We enjoyed festival while staying away from our families as well as enjoyed our girly last night as if it will not repeat again. And to end day 2 we had mouth watering and yummiest non veg dinner.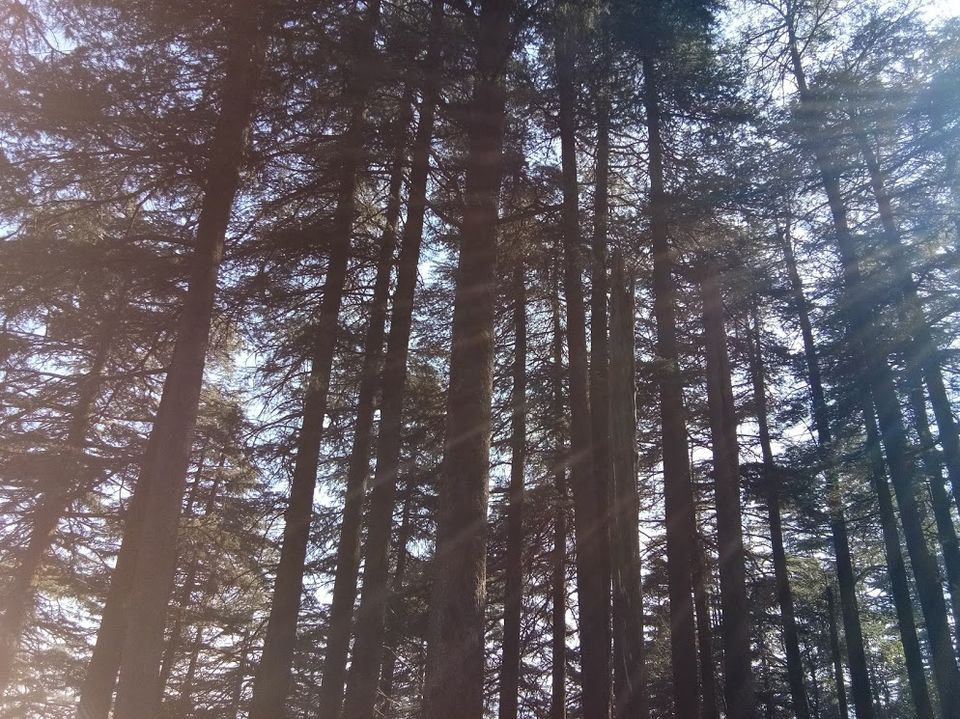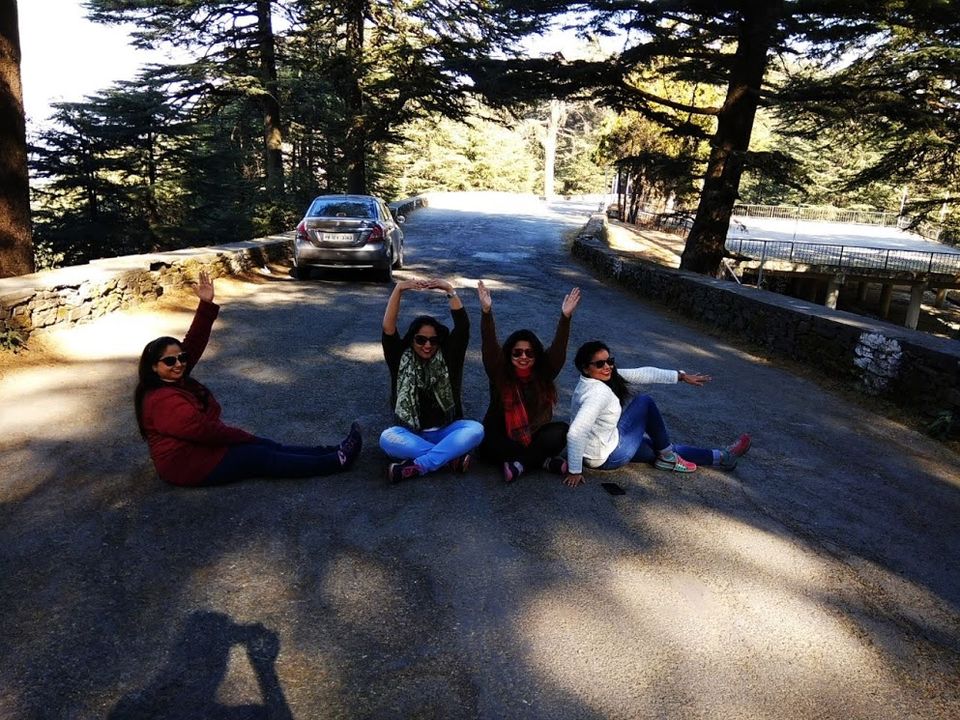 Post our breakfast on Day 3, we took some time extra and spent time in property to capture those beautiful views in our eyes forever and checked out and reached Delhi by 5 pm safely.
Though I was reluctant initially for this trip but I realized it while on my trip that this could have not been much better as we all live each and every moment we were in by laughing out loud our heart and sharing each other's concern. Now I realized, why do boys always die to go on a boys trip!! Every time I go out whether solo or in a group, it gives me more confidence and refreshing vibes to face the real time challenges back there once again. Special thanks to my gang of girls for giving me the moments to be cherished forever!!!Sharing some more pics here: