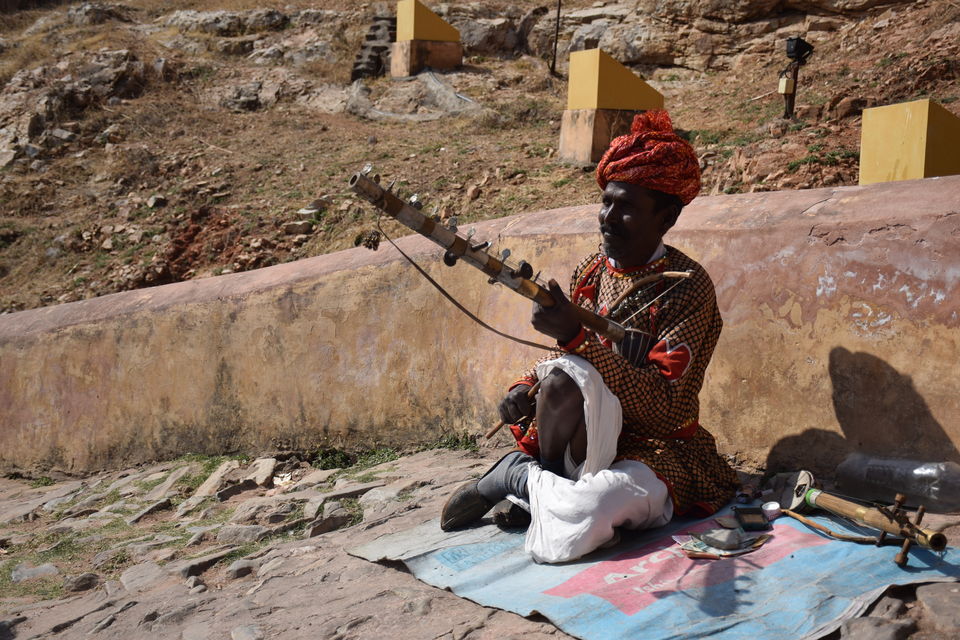 Where do people usually go in winters? To a mountain to see the snow-caped peaks, To Leh-Ladakh,To a trek like no other;maybe chadar trek. Well, all of these are too mainstream, that's what me and my pals thought and thank God we didn't go mainstream!
We started our journey from our hometown named Moradabad, (called the Brass City).We've took a late night bus to Jaipur at 10 P.M (and believe me one step into it, and we were flooded with total a disco on wheels vibe).( Travelling Cost:-Rs.400) Pardon for bad quality.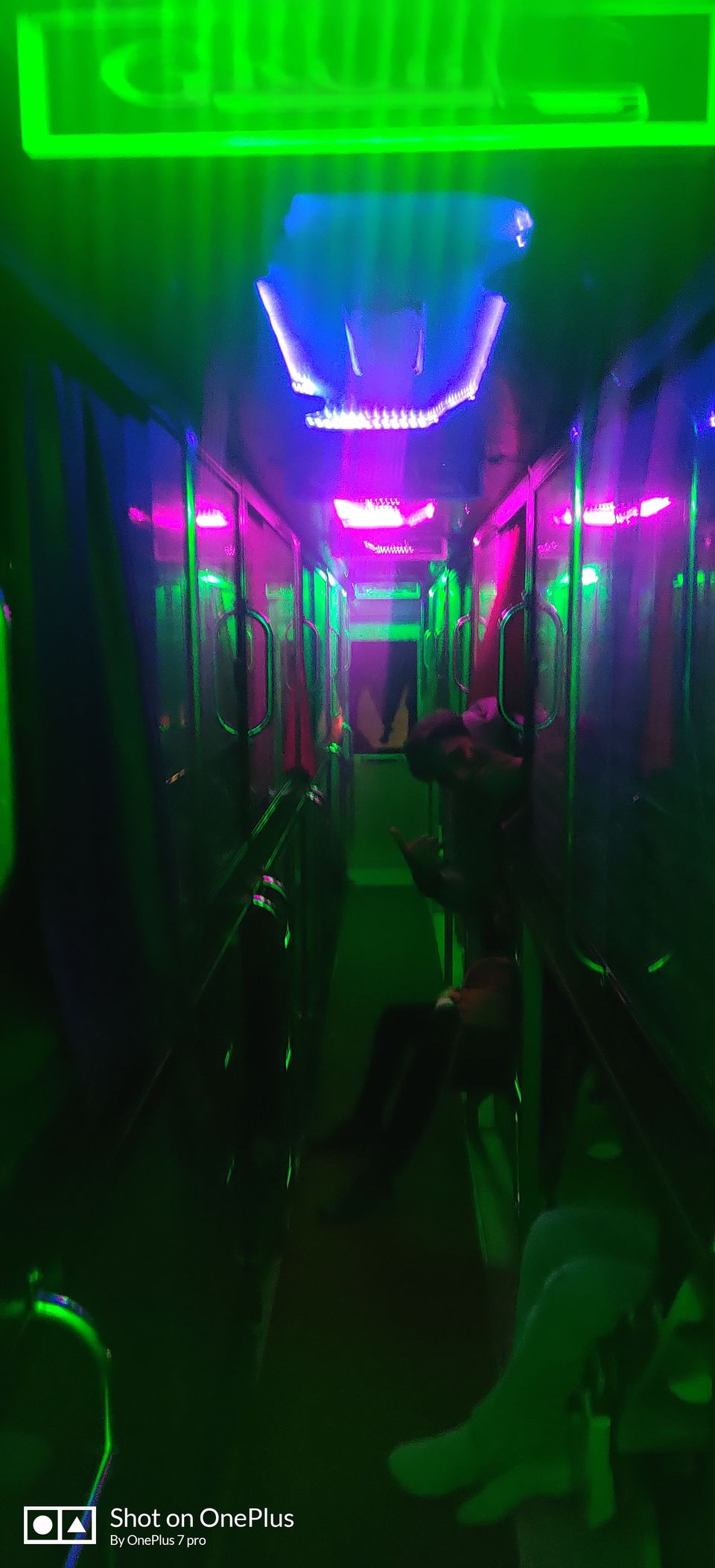 Around 8 A.M we reached Jaipur, and found a hotel near Railway station as we had a train(Leelan Express) to catch around 4 P.M. (As we were declined to keep the luggage in locker room as our bags didn't have a so called "lock facility").(Stay cost:-Rs 500 for 4 persons)
So after checking in our hotel, we left half an hour later and asked a local panwari and our hotel manager to guide us in how can we visit the best possible places in our limited time of 6-7 hours. We've also googled for nearby tourist places.(JAI GOOGLE BABA).
Around 10 A.M. we departed for Amer Fort through a local bus which took almost an hour. We were truly mesmerized by the magnificence of it, the way pigeons flew seemed like a ballet in the sky, the inscriptions depicted how artistic and capable the people were of that time. Altogether, it made us question how small and mortal we are against this timeless master piece. We've also witnessed a cultural artist which touched our hearts as they provided their cultural essence to modern day music.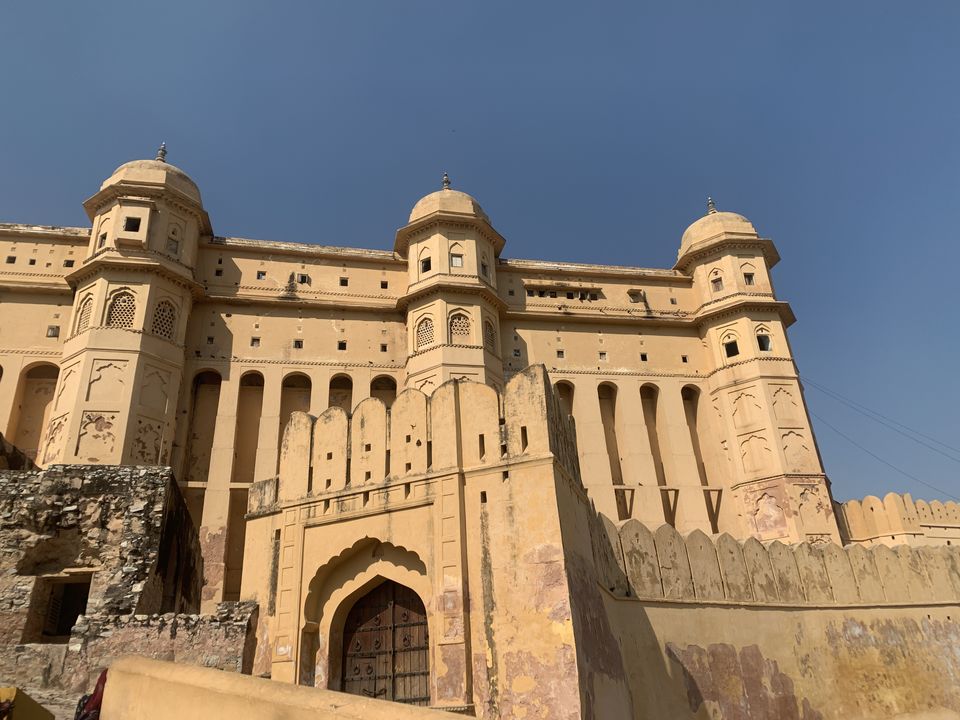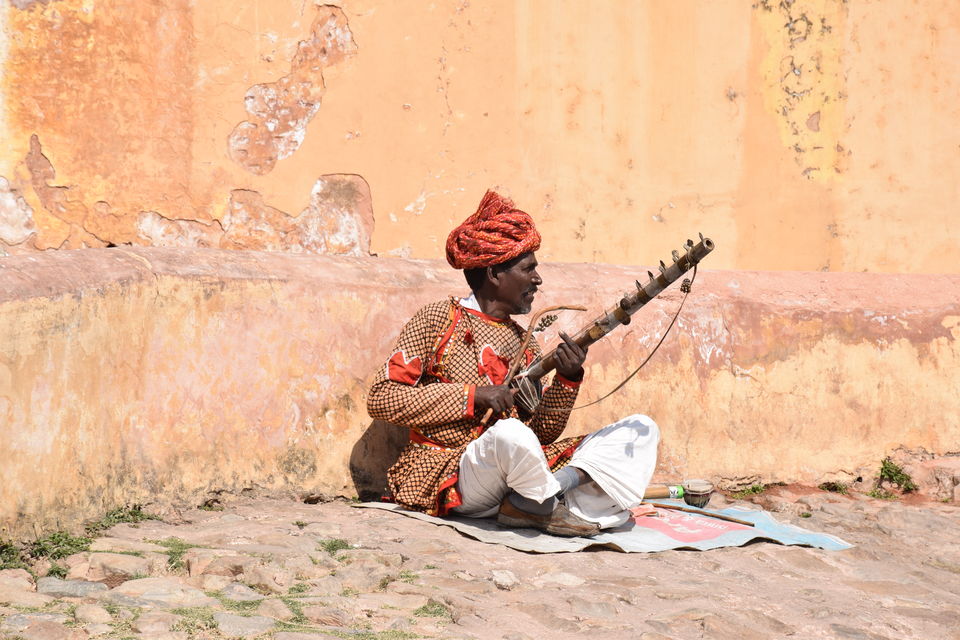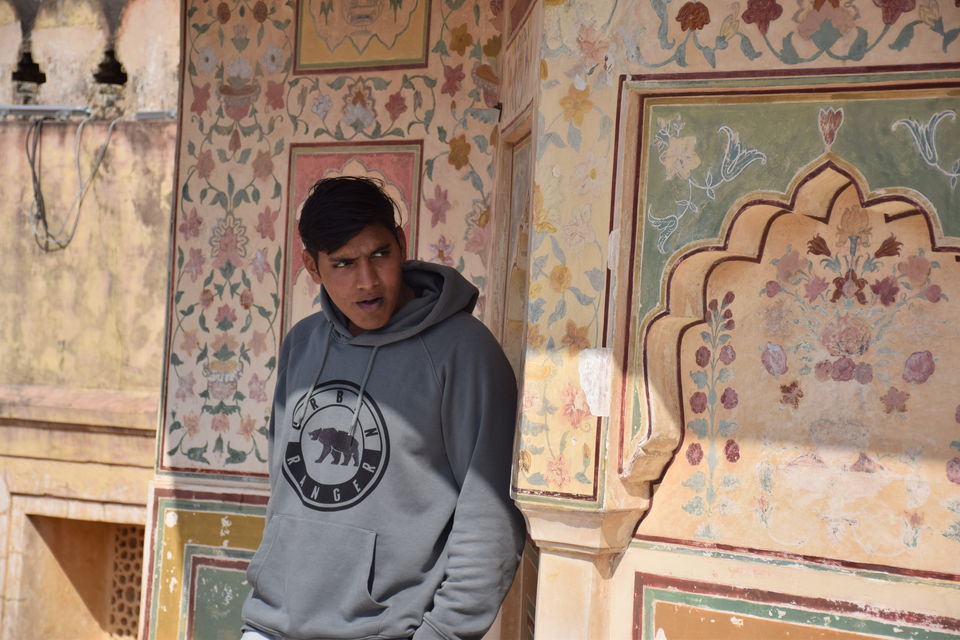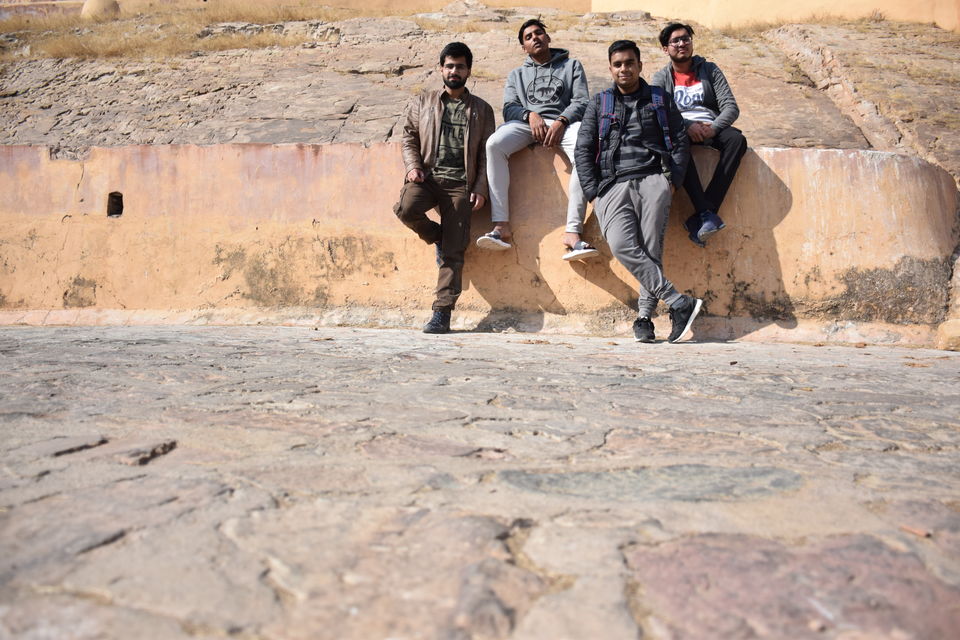 So at around 1 P.M we took our leave from Amer fort and booked an auto via ola to take us to Hawa Mahal.( Travelling cost:-130 for 4 persons). *Note:- The auto-rickshaw drivers have a union for taking the tourists just outside Amer fort. They may charges you a premium rate so do consult ola or uber first.
When we reached there, we were hungry as we didn't eat anything since our departure other than our friend's home cooked chicken Biryani ( Kudos to you, bro). We explored the pink market around Hawa Mahal and found this restaurant as recommended by the locals if you want worthy food.We had some paneer butter masala,chana masala and naans. Food was hot and spicy just the way we wanted. (Meal:-220-250)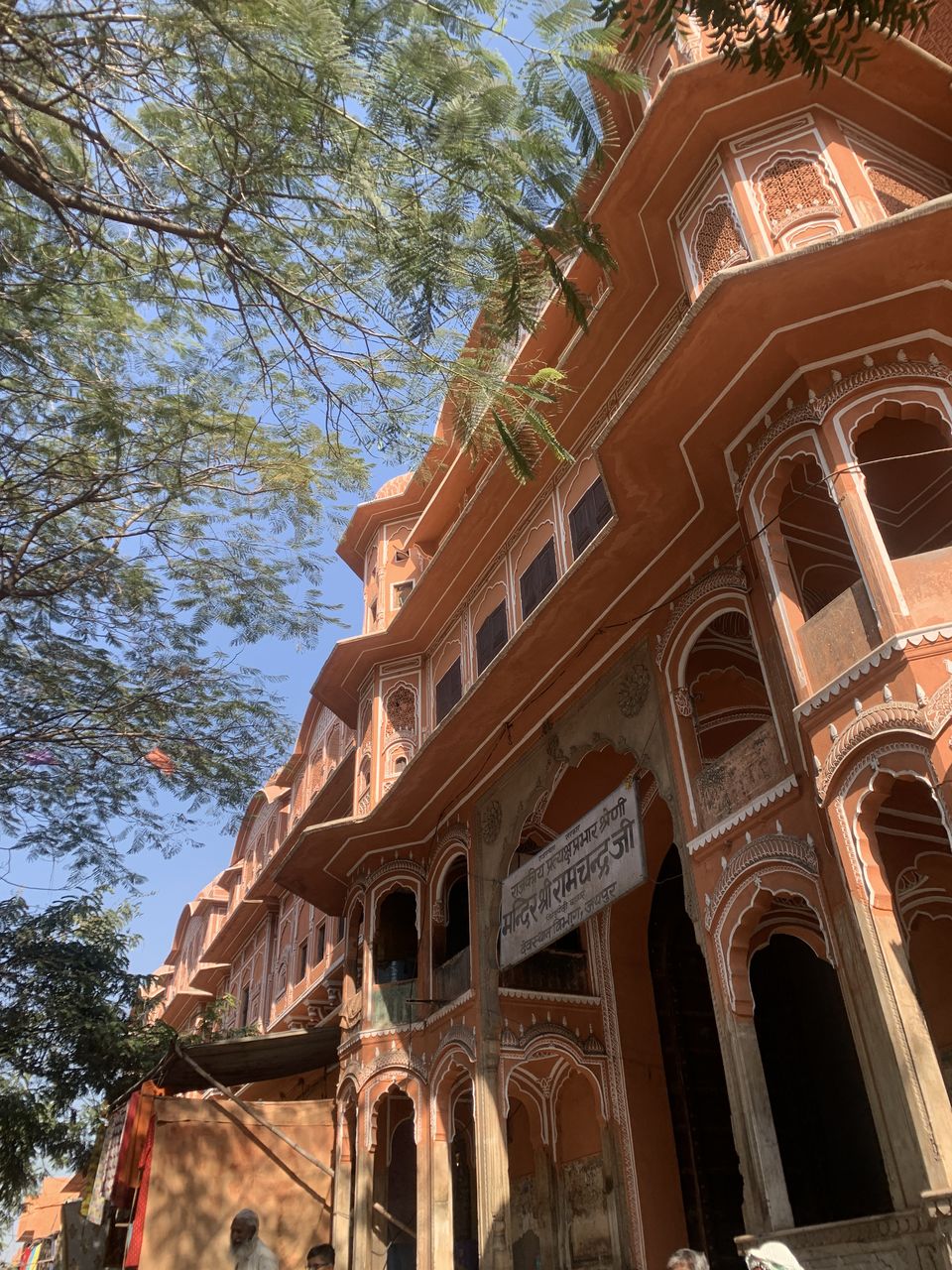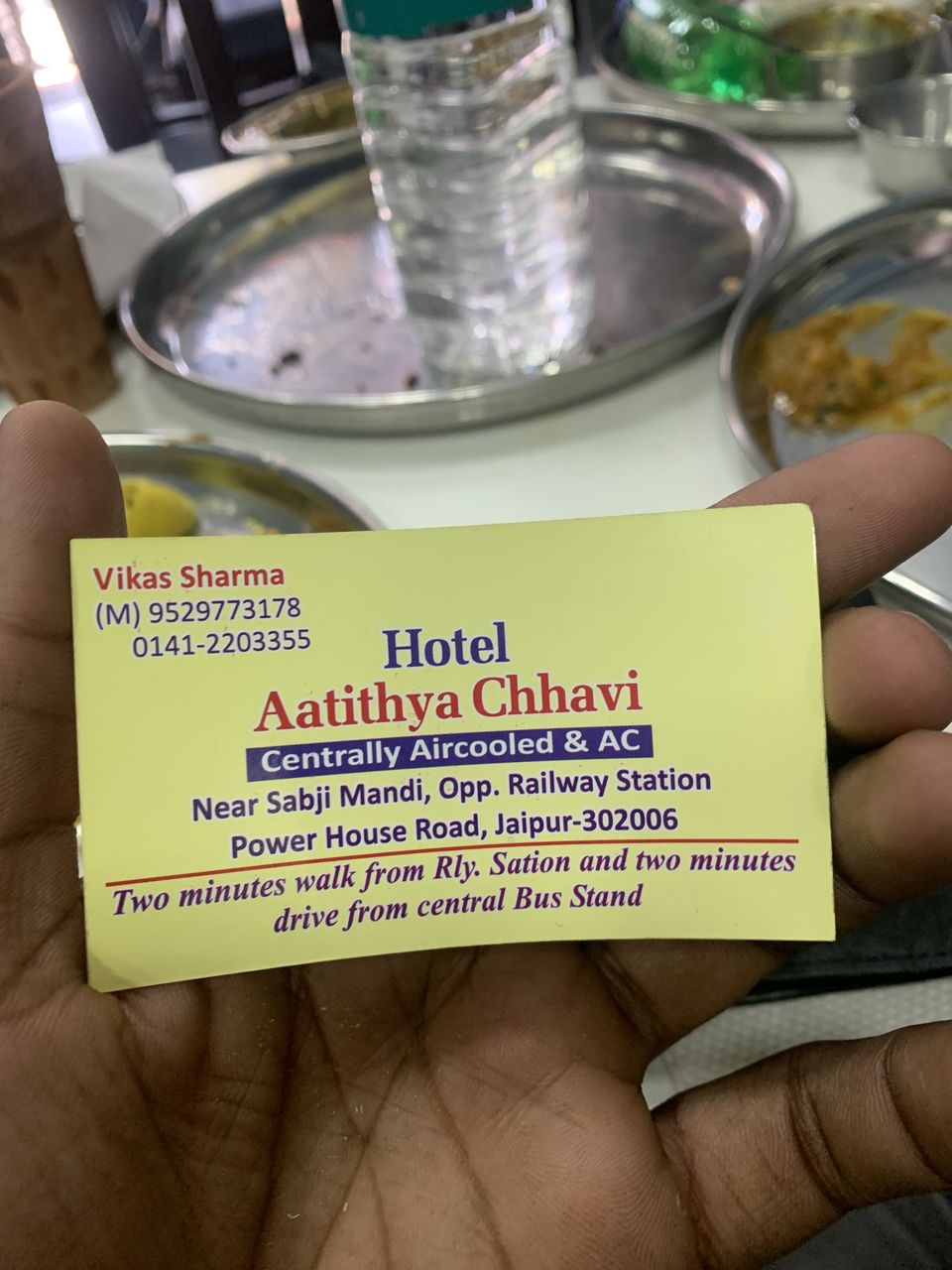 After getting our bellies full, we went to Hawa Mahal, it was truly a marvel in its own, we were really fascinated by it's design and way the windows were aligned; itching our fingers to go around and capture this whole place in our cameras and gulp it deep down our memory lane.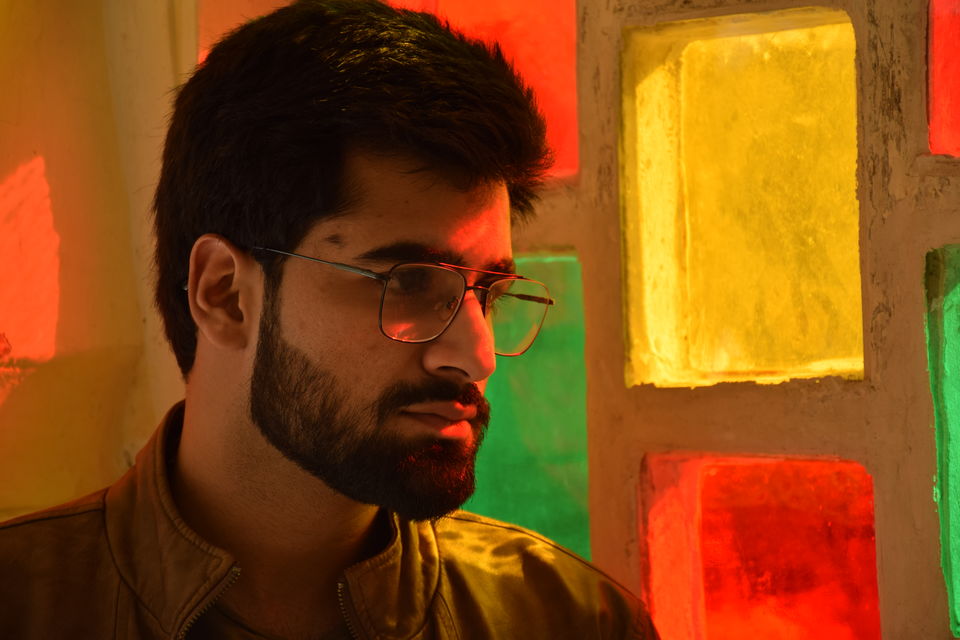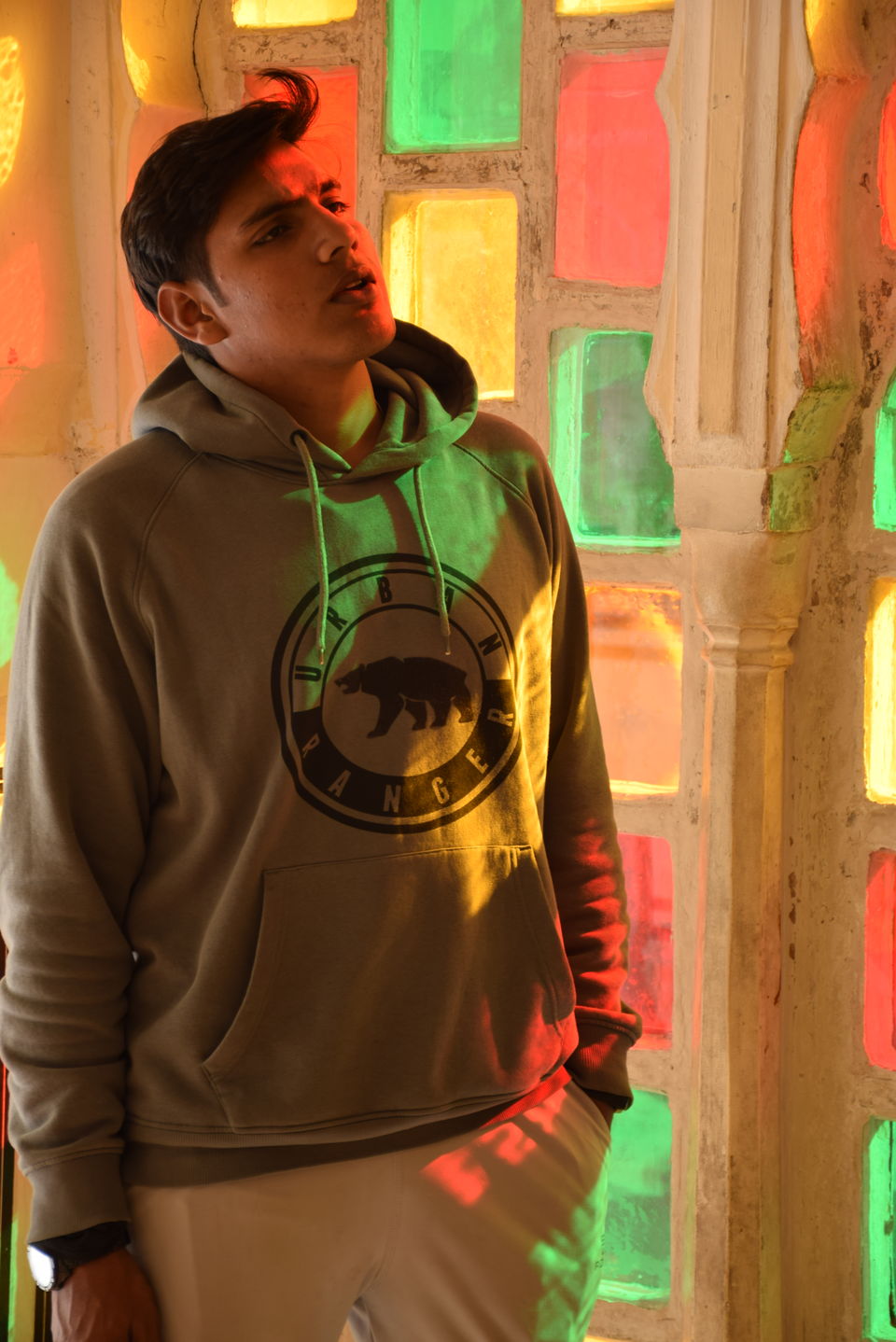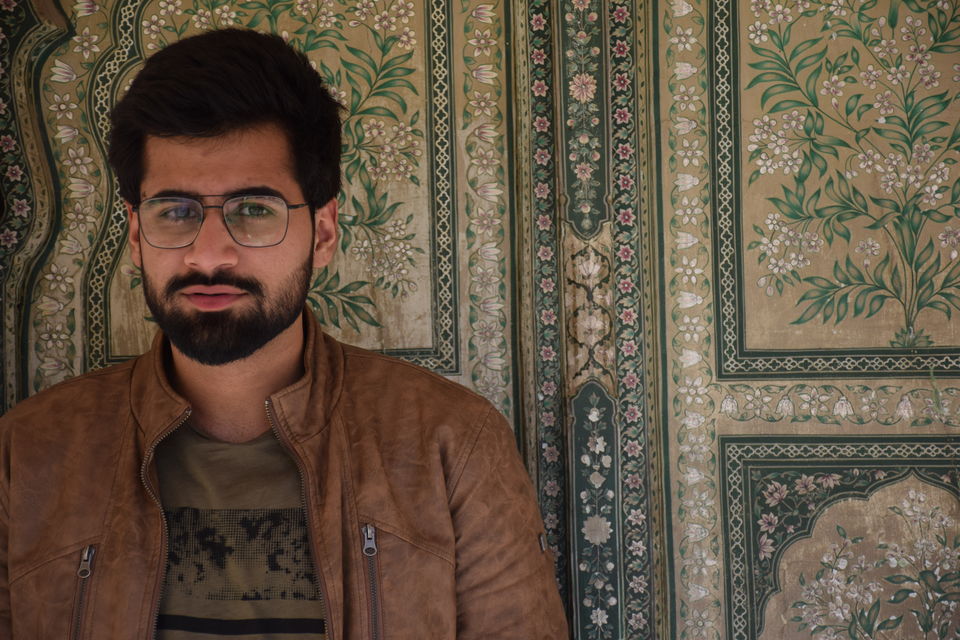 After these 2 places we went back to get our luggage and board our train. Because actual journey was just getting started,this excursion was just a bonus which we didn't even plan to do. Jaipur was like cherry on top for us.(Train journey cost :-Rs 1100)
You can also checkout my Instagram account.
How could we avoid a peeking shot from Hawa Mahal's window??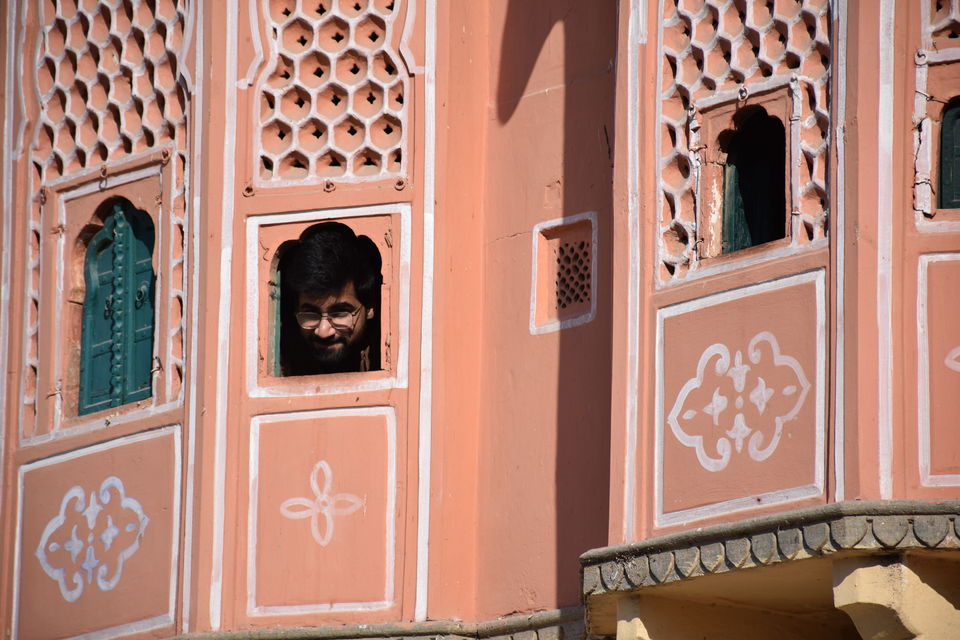 Well see you, in Jaisalmer now.
Some Tips:-
*Always carry your student ID's with you. It'll help you save some bucks for sure either in travelling through buses or for purchasing tickets for entering the monuments.
*Not more than 3 people are allowed to sit in auto other than driver in auto rickshaws so be wary of that.
*Also stay hydrated as it can be damn hot during noon even in January.