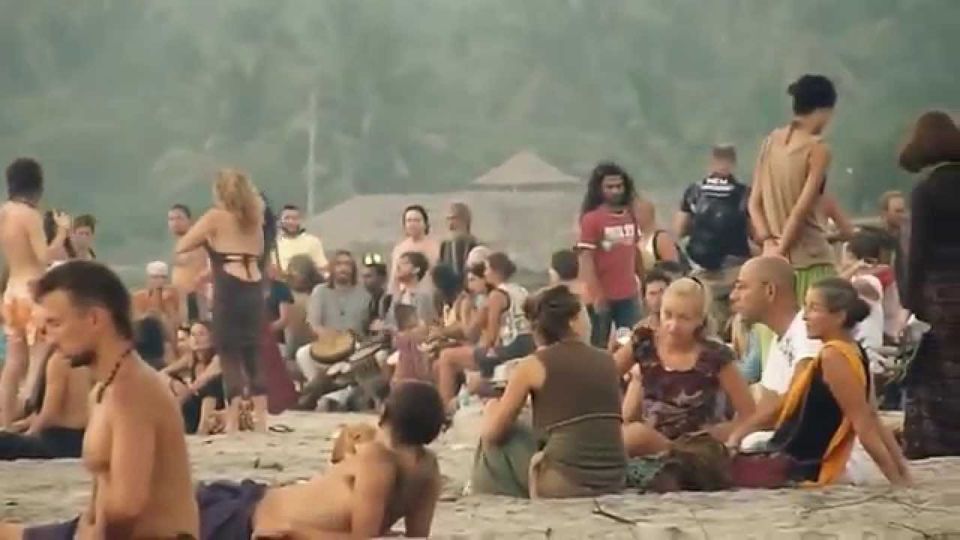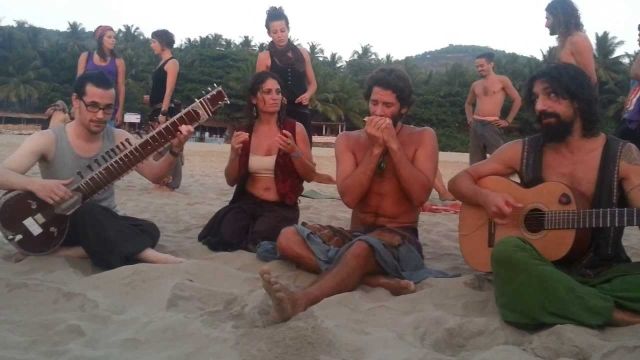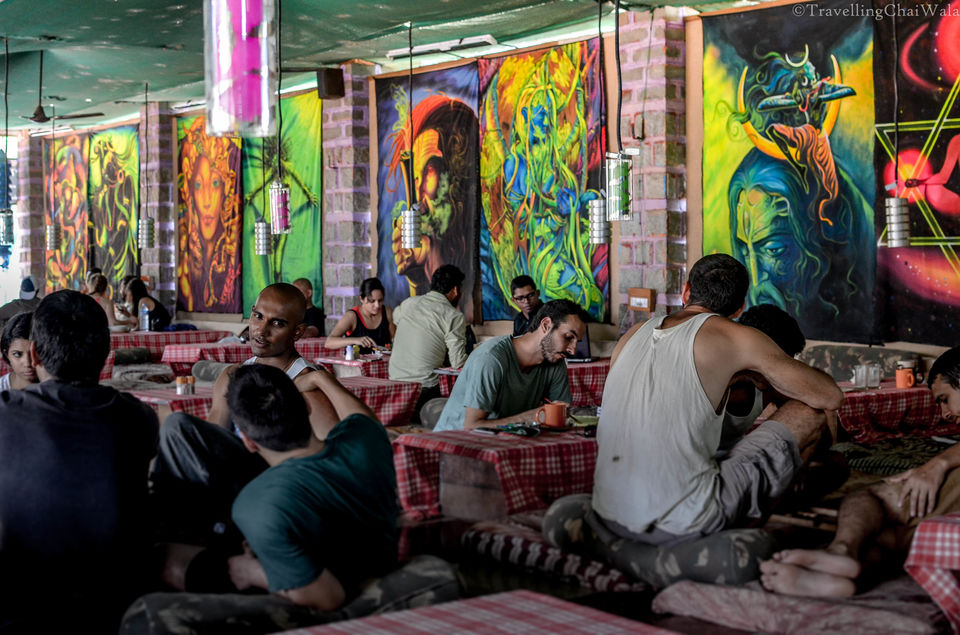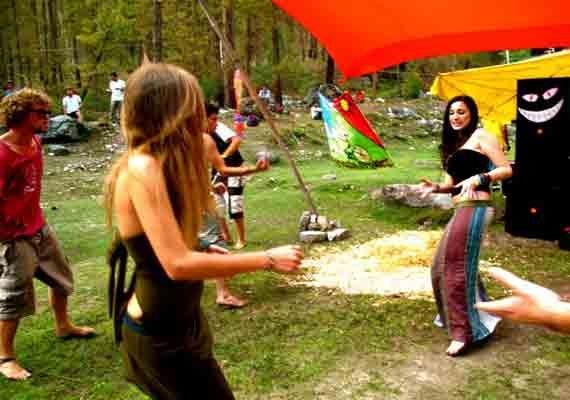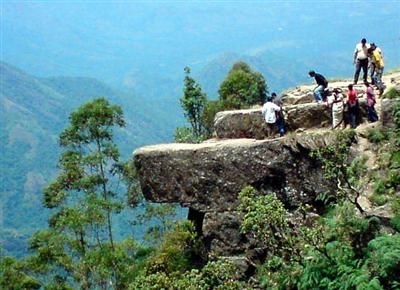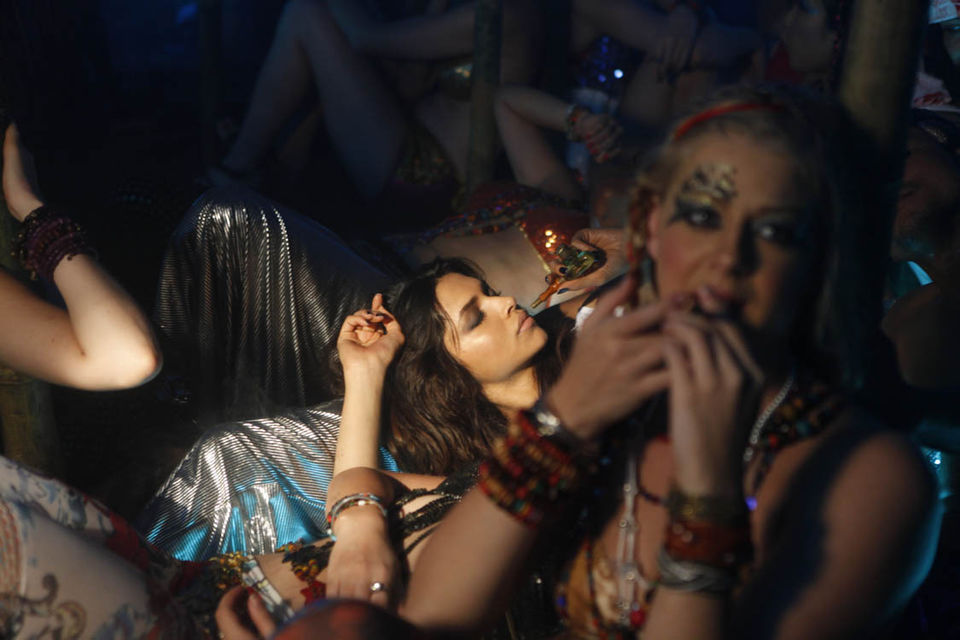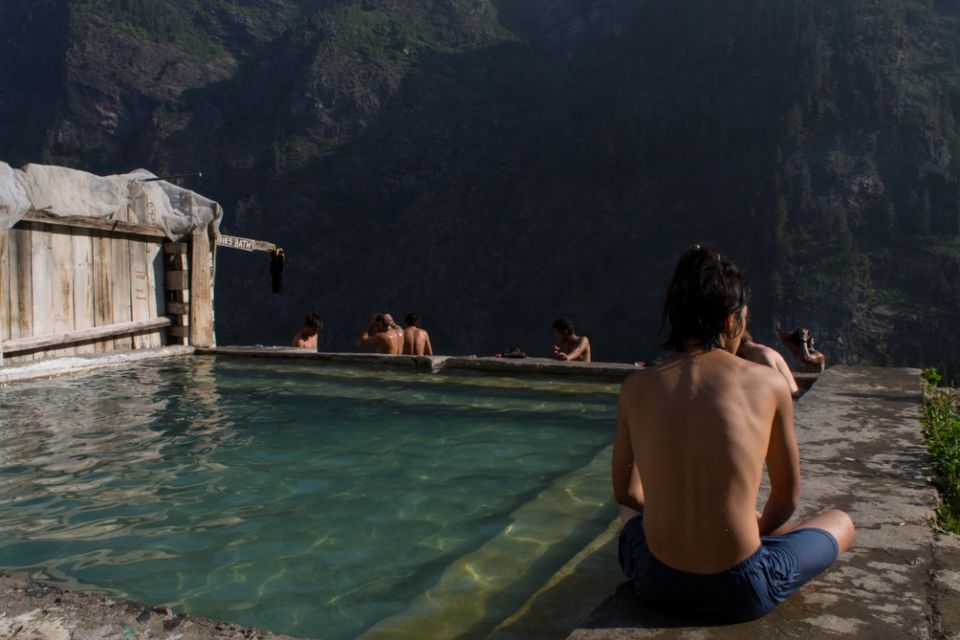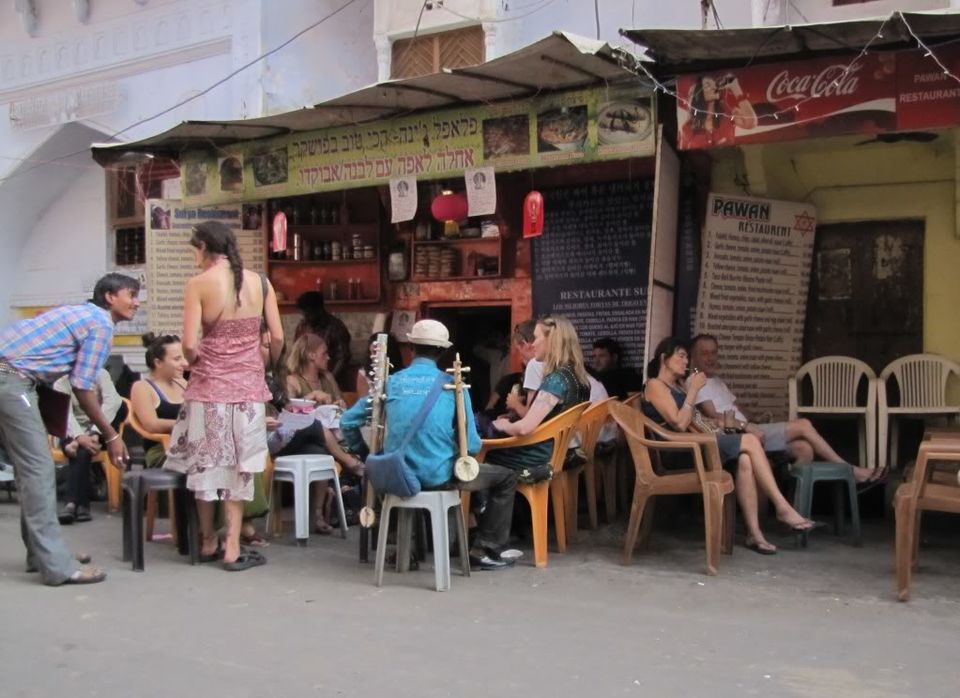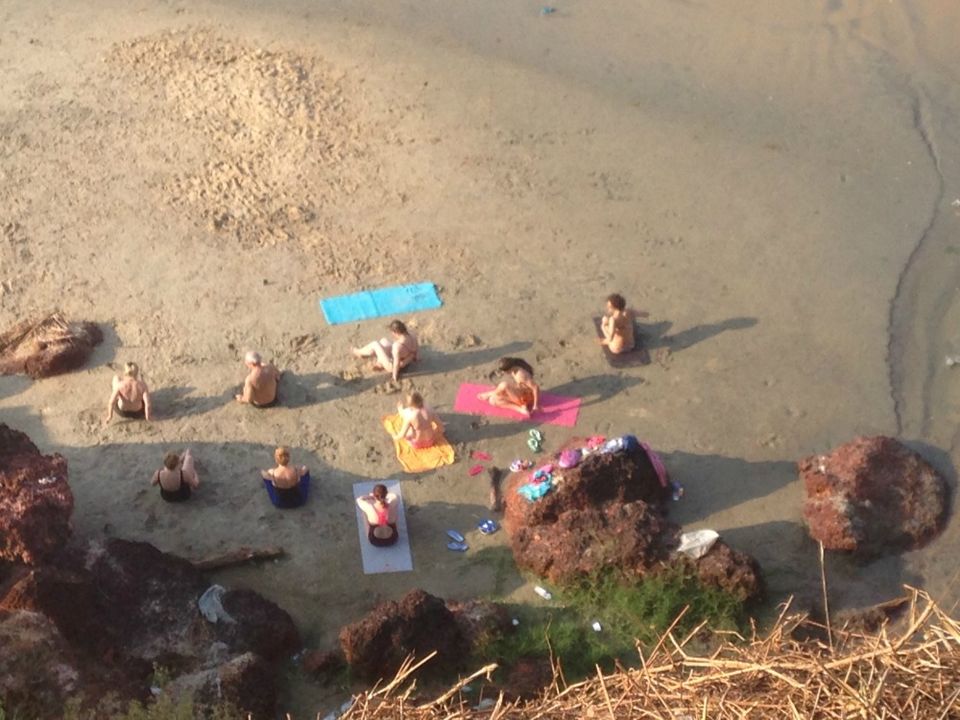 Hippie Hangouts and Psy Trance locations in India: Thousands of people from all over the world visit India every year in search of spirituality, meditation, yoga and inner peace. The idea is to experience the people, the culture and diversity of India than visiting monuments, forts or sightseeing. The conventional touristy spots are lately giving way to these off beat destinations. These below trippy places shall take you to the other side of Indian off beat cultural surfing experience. People visiting these of beat places, laze around and lead a hippie lifestyle until they return back to their cities and resume normal schedules. These are some of the joints where you definitely cannot expect Bollywood music or tandoori chicken, but are some of the unknown, unheard mystic locations with full power. Places now revealed, but do enter at your own risk... Boom Shiva :-)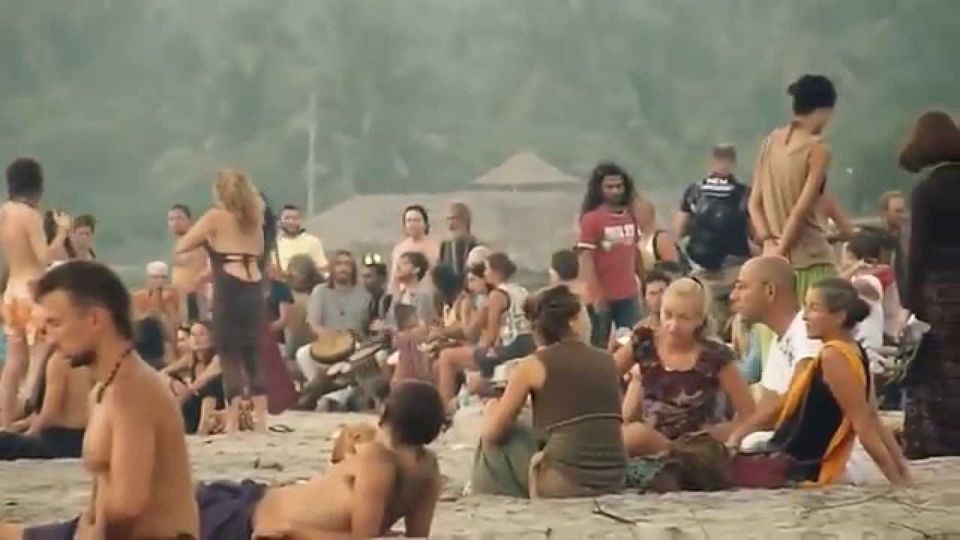 Goa: With the arrival of people from the counter culture in 1970's to the North beaches in Goa, the hippie culture boomed till 1980's, after which was seen the arrival of psy trance music lovers in 1990s to the current yogaphiles of 2010. Goa has its own charm which it keeps on attracting people for one reason or the other.
Check out: Curlies, The Pirates Cafe, Cafe Lilliput, Nyex Beach Club, Chronicle, Vagator. UV Bar Club, Club Westend, Shiva Valley, Sweet water Lake and the Big Banyan Tree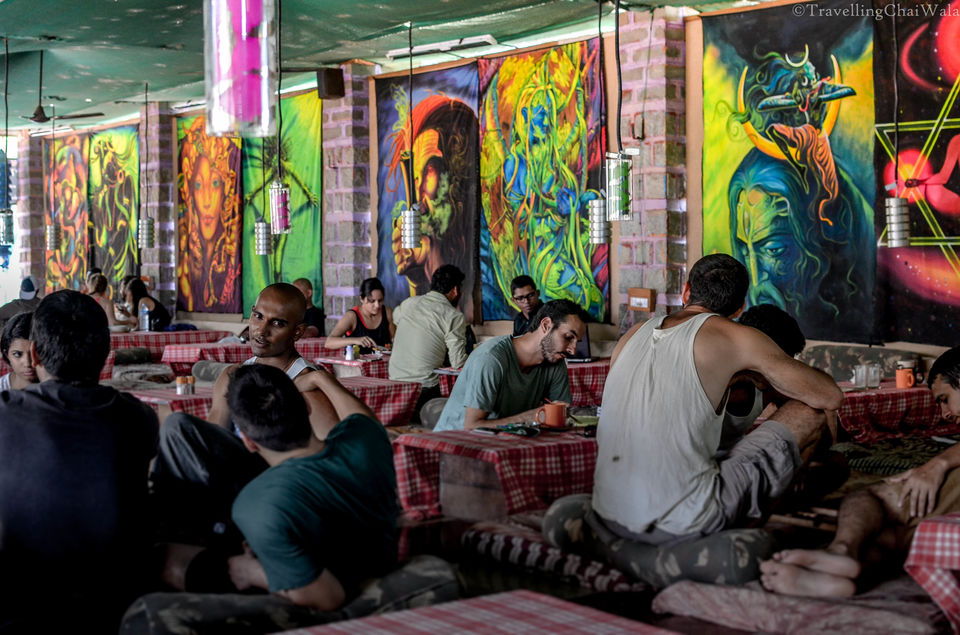 Hampi: The old monuments and temples made it to the list of World Heritage Site by UNESCO. This small village has its special charm, when you cross the river and step on to the Hampi Island. You will simply have to visit it to believe it. Whether you need "special drinks" or "special smokes", Hampi has it all for you and thats why its called 'Happy Hampi'
Check out: Sunset Point, The Goan Corner, Bobby's One Love, Top secret river view and Mango tree restaurant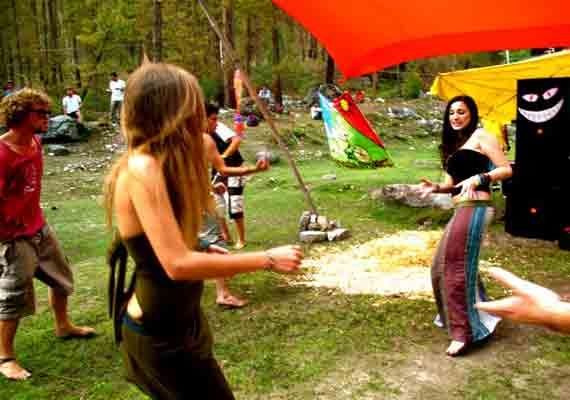 Kasol: Located on the banks of Parvathi river, Kasol is the place of peace, harmony and yes trance. From the pot smoking baba's to the delicious cheap food and the availability of psy substances, surrounded by mystical mountains its a paradise in its own giving a perfect break from the mundane nuances. This is the favourite spot for most of the Israeli's who come here after the army service and few stay back finding hard to leave all the beauty behind. Because of this you will find Israeli sign boards, shops and markets with their heavy presence.
Check out: Bhoj Cafe, Evergreen Cafe, King of Falafal, Jim Morrison Cafe, Stone Garden Cafe, Rainbow Cafe, Oh Magica View Fun n Food, Cafe 9 and Cafe Muzik.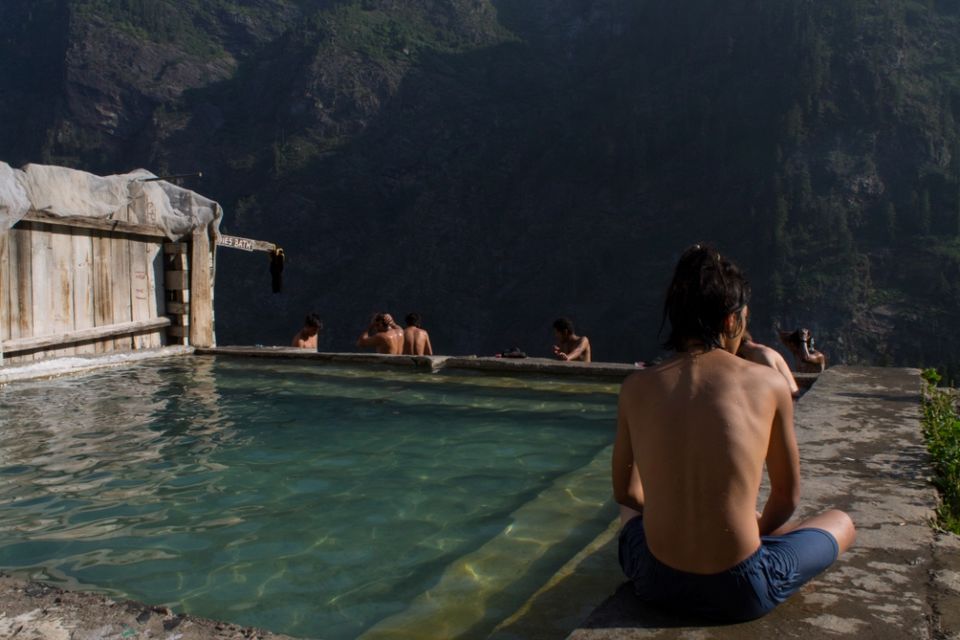 Parvati Valley: is one of the most important valleys of Himachal Pradesh and is situated in the northern side of it. Its on the name of Mata Parvati (the wife of Lord Shiva). Khirganga is situated in Parvati Valley at a distance of 22 km from Manikaran which has some of the beautiful treks and sulphur hot springs to end the trekking with. This is one of the place for the Rainbow gatherings in India.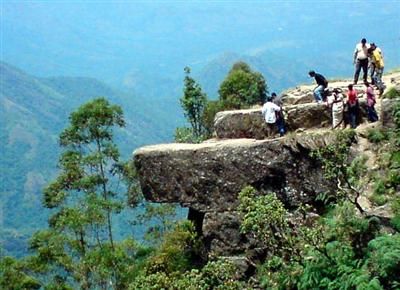 Kodaikanal: Located in Tamil Nadu, Kodaikanal is a cool and popular hill station of South India. Near to Kodaikanal, is this place, 'Vattakanal' also called as the Little Israel and 'Dolhin Nose' which is inhabited by hippies to a large extent. Very few people are aware of this place and its less crowded with rave parties and jam sessions which are a common scene in the nights. Now you know where to head out to next time you visit Kodaikanal. Also don't miss to check out the mushrooms available in these areas.
Check out: Kodai Heaven, Green lands hostel and Dolphin Nose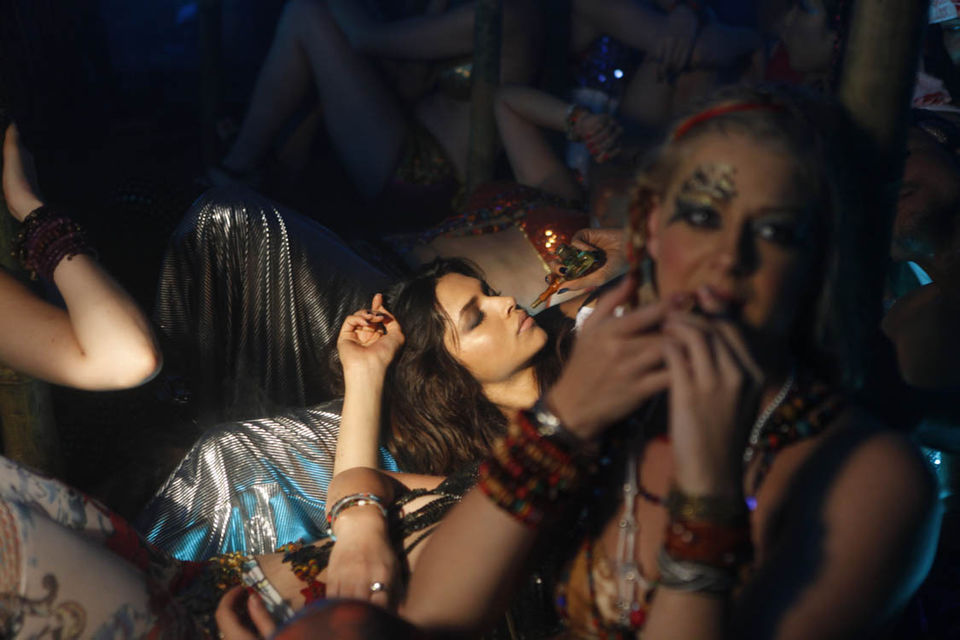 Manali: Its the Old Manali which is the 'Hippie Paradise' in the cold Himalayas. With abundant growth of psy substances in these areas, this place smells pot with stoned hippies and tourists. With ease of accessibility from Delhi, its one of the popular hippie hangout. Also do check the Manali Trance song any time, one of my personal favourites.
Check out: Cafe Nirvana & Raj Guest House, The Lazy Dog, Fat Plate Cafe and La Plage.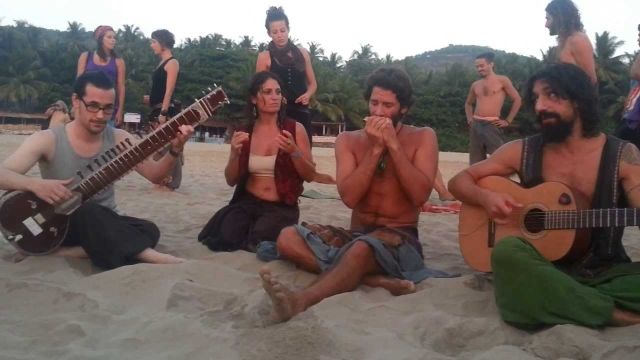 Gokarna: Located in Karnataka, Gokarna is known for its famous Mahabaleshwara Temple. However, Gokarna is not only about history and religion. In fact, it's all about miles of unperturbed, pristine beaches and spiritual discovery. Famous beaches include Om (beach shaped like Om), Paradise and Kudle. Not only are they known for its religious nature, but if you want to get to "nirvana", Gokarna is a great option. You understand what we are talking about, right? Most people worship Lord Shiva and you will meet loads of hippies who trip in that culture. Get ready for trance music that makes you forget all worries in life.
Check out: Namasthe Cafe, Nirvana Cafe, Half Moon beach and Paradise beach
Almora: Situated in Uttarakhand, Almora is a small town that's going to leave you begging for more. More than anything, it is famous for a hill known as the "Crank's Ridge", also known as Hippie Hill, just above Almora. The beauty of this pine-covered ridge is indescribable and it literally is amazing to find such a small ridge that takes you back to the 1960s. Crank's Ridge derived its name, thanks to the antiques of some eccentric mystics and hippies that travelled there, seeking nirvana. So, if you want to just forget about everything and go to a hippie location, don't forget Almora.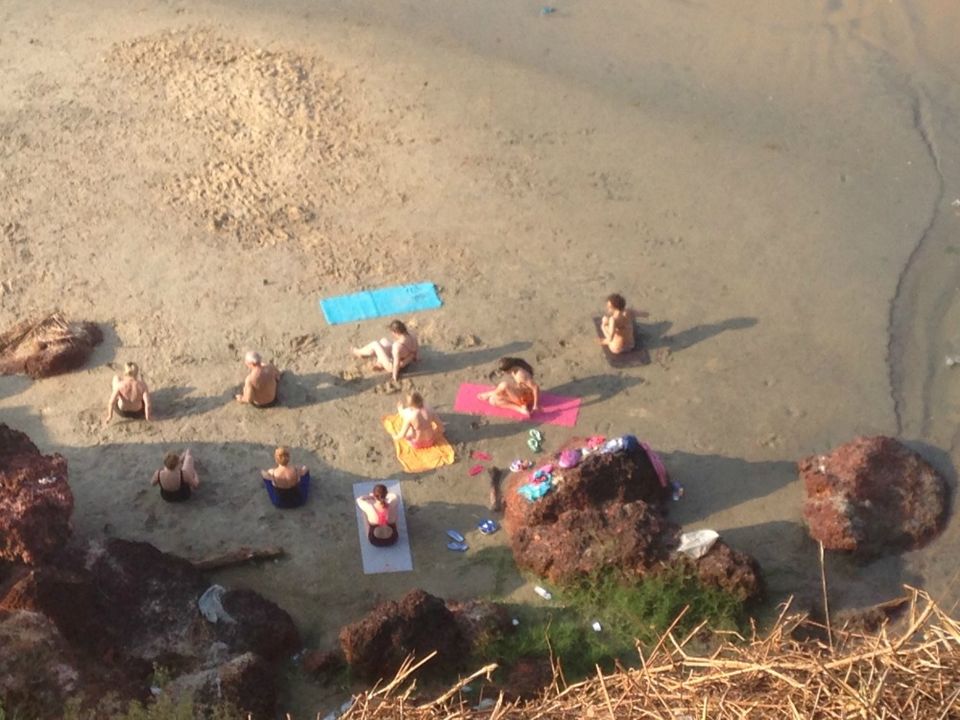 Varkala: Imagine sitting on a cliff that is surrounded by a spectacular beach with huge palm trees in the background. Now imagine thumping trance music. That's what Varkala is all about. You can just close your eyes and it's guaranteed that you will drift away, lost in thoughts. Located in Kerala, Varkala is a small town that's also known as the "Hippy Haven". Though a lot of tourists now visit the place every year, it still doesn't seem all that crowded.
Pushkar: A small town in Ajmer, Rajasthan which is quite popular for the Pushkar fair and the camel fair. Pushkar's Cafe and the Doctor Cafe are the prominent places.
Keep a watch for the next blog.. 'Biking festivals in India'.
Frequent searches leading to this page:-
gokarna psychedelic parties, kodaikanal psy party, hampi rave party, gokarna psychedelic parties, best rave parties in india