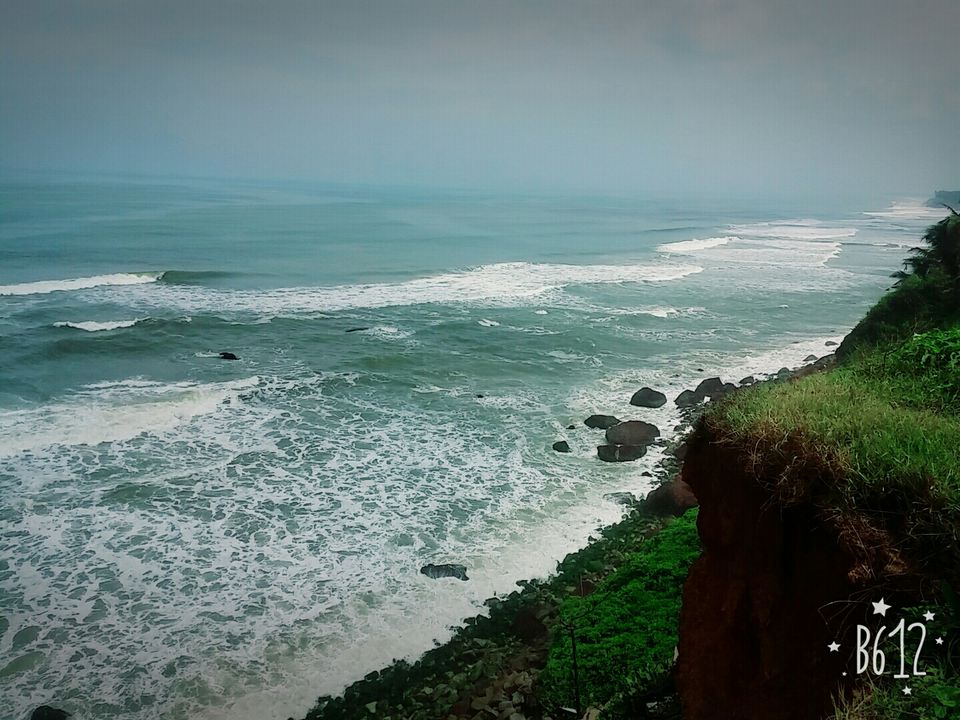 Early morning 4am, me and my bestie head out on a roadtrip to Varkala. Google maps to the rescue. The dark sky and lonely roads were perfect for a head start.
Tip: If you want to go on a road trip head out at midnight (if over 4 hour journey) or early morning (if less than 4hour journey). Beats the traffic and enjoy the sunrise :)
Reached atop the varkala cliff at a restaurent named Clafouti Cafe. The view was impeccable. Beach below with roaring waves and a good filling American breakfast. Perfect blend.
From the cliff, we drove to the Papanasam beach (Its the same coastline as Varkala beach) Very clean shores. Sparingly crowded. Good for a match of beach volleyball (For all the beach bums, there was a volleyball net)
The local people said its a little less crowded being off season and hence had no rides available then, unlike otherwise, as they dont encourage it during monsoons(Similar to Goa).
I got a beach umbrella and an easy chair (paid a very nominal fee) for rent. Quite a relaxing day. Had lunch from Hindustan Beach Retreat, which was right around the corner of the beach. The
lunch thaali was the best I had in recent times and the view was just amazing. The entire beach coastline could be gazed as far as it met the eye.
From there by evening I decided to drive back the same day (Yes.. 8 and half hours drive in one day ;) ) The drive back was something that I always dreamt about. A two way lane with roaring waves on either side of the road at sunset. What more to ask for. It was heaven.Somewhere during the ride,on the beach ,we saw a wrecked ship. It was picturesque on a sunset backdrop.
Attaching a few pictures below which does not do justice to the sight by itself. (I know.. I need to get a new cam ;) )
#bitbythetravelbug ..Varkala beach.. Check