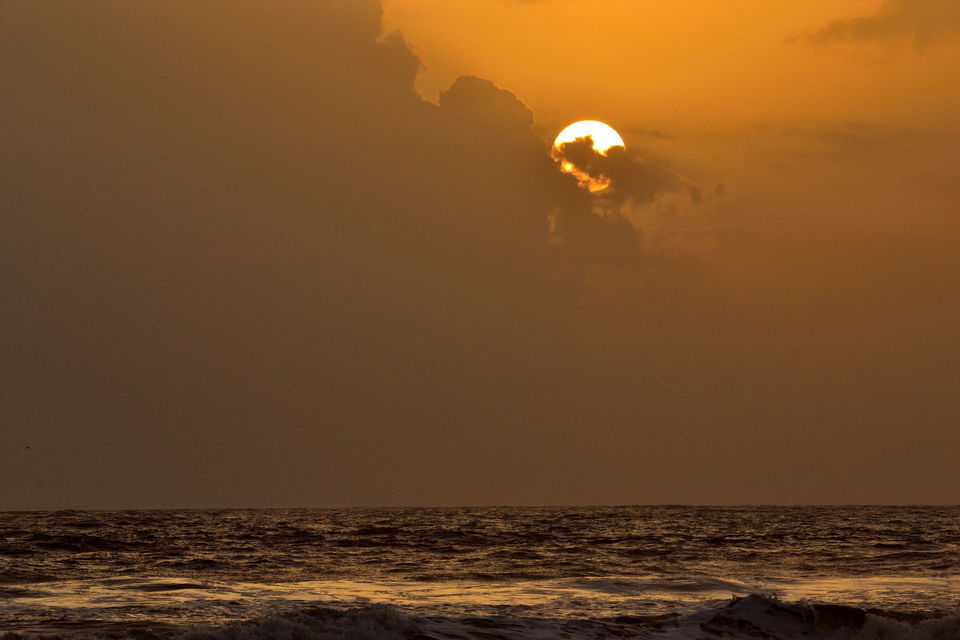 Usually, people head to Goa with their friends or office colleagues.
I have been different here.
I went to Goa for the first (and second) time with my FAMILY!
And third time with my younger sibling.
After these 3 Goan trips, I decided that my fourth trip should be an icing on the cake of "unusual choices".
AND I WENT FOR A SOLO TRIP TO GOA.
All through this time, I had celebrated my birthday in every ways (including in office meetings). But never got a chance to spend MY birthday with MYSELF.
And I thought, nothing better than gifting myself a staycation.
Ever since that thought rushed in my mind, I had been planning so many locations. But nothing really struck me, like GOA DID.
I NEVER TRAVELED SOLO IN MY LIFE. SO THIS TRIP WAS MARKED AS MY FIRST EVER SOLO TRIP.
So, without any further wait, here's me, describing my birthday weekend. I'll also end up with a summary of my experience.
Day 1: Friday, 5th July, 2019
Thanks to web check-in, I had to do nothing, but directly give my luggage for security (which I avoided, since i had only one small backpack). Wasted no time, and eagerly was awaiting a 1.00PM flight from Mumbai to Goa by Air Vistara.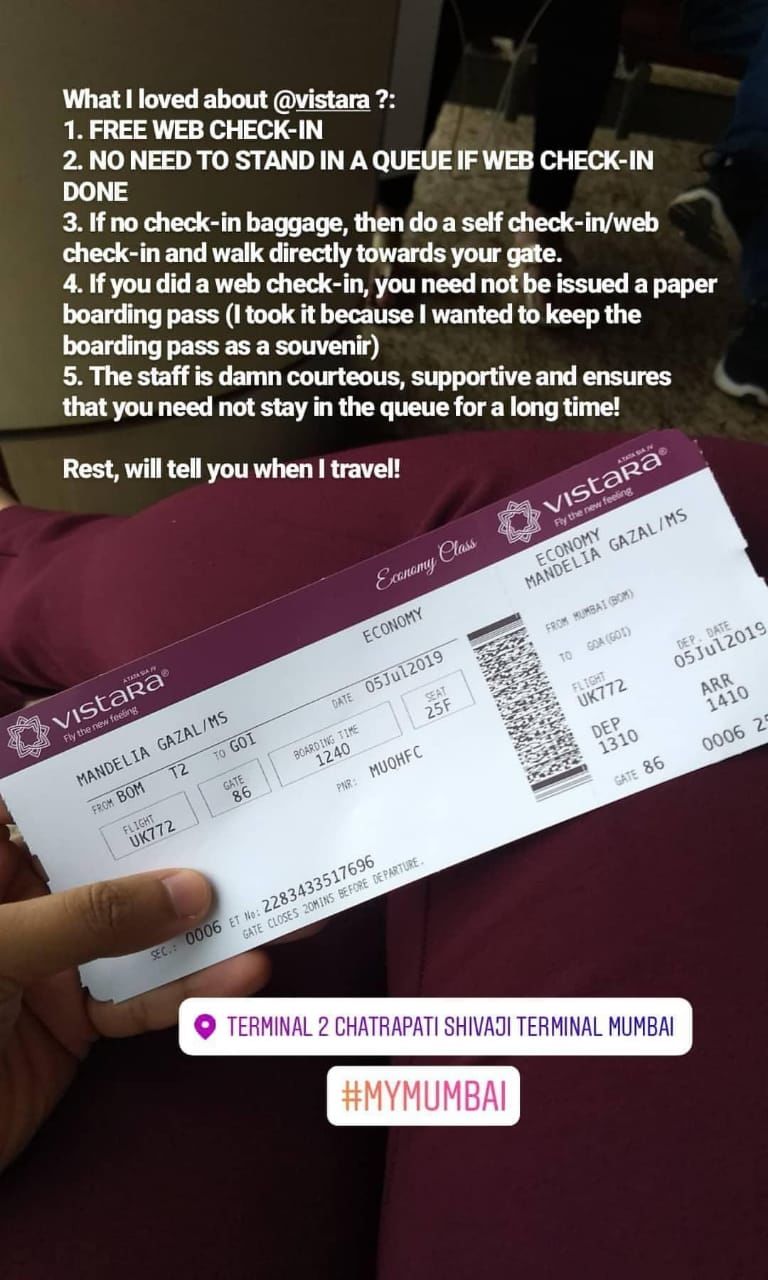 But the worst nightmare was yet to come, and so it did. The flights from Mumbai were getting delayed, because of turbulence. And to add on, the Mumbai-Goa flights faced the most trouble because of turbulence at both the destinations.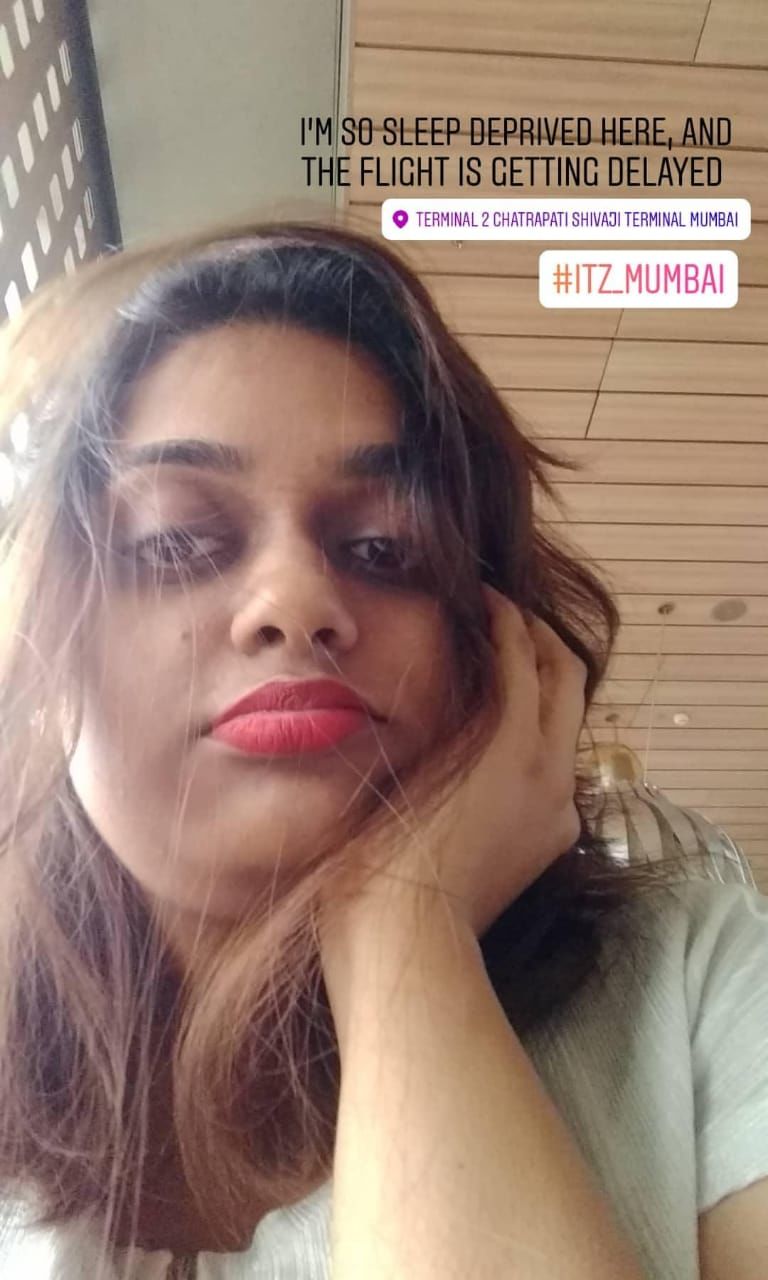 The flight finally was announced at 2.00PM and all passengers started to board the flight. But yet another delay was in the pipeline. And the flight finally took of at 4.00PM :(
I reached Goa at 5.00PM and happened to stumble across Jade, my Goan-Mumbaikar Blogger friend. And that apparently happened to be a relieving moment after a stressful flight (for both of us of course).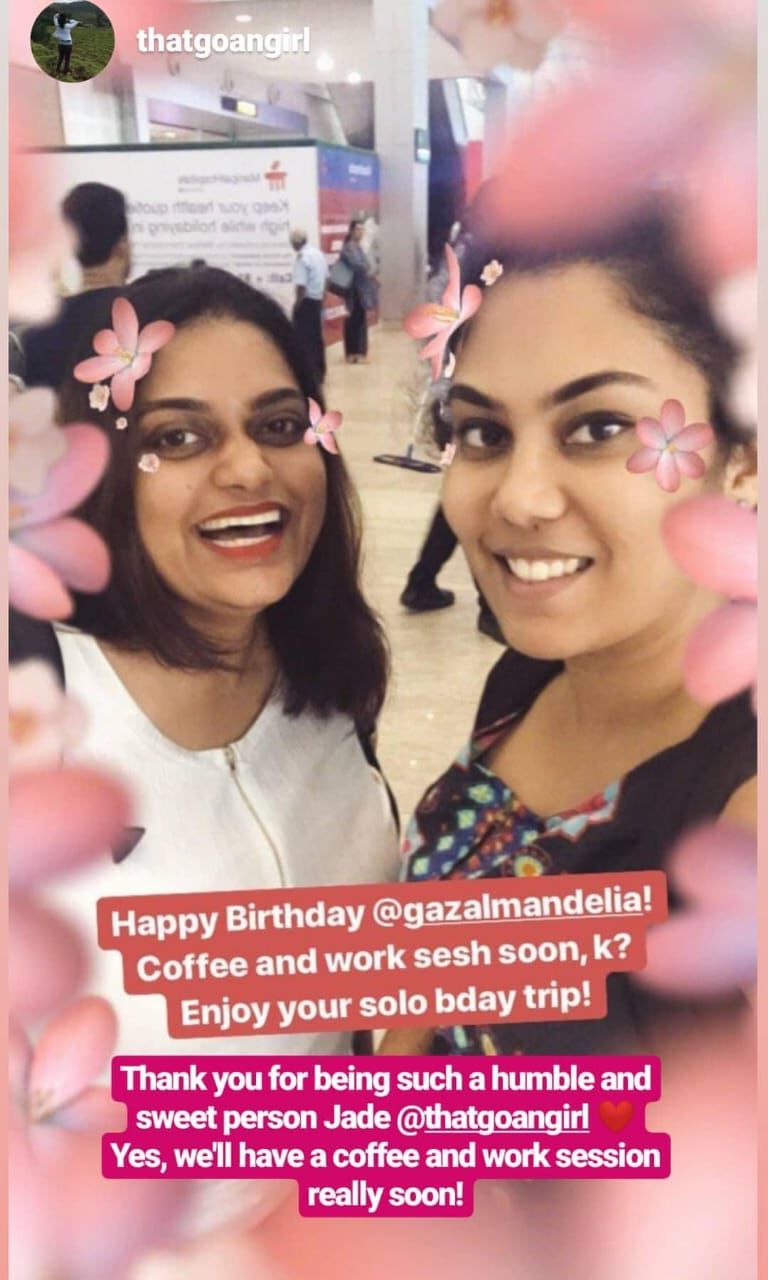 I checked in at Club Mahindra Varca Beach Resort in Goa (I am a Club Mahindra member for the past 10 years) and was given a suite (when I actually booked a hotel unit). A birthday surprise maybe?
Day ended. And I wanted to just sleep. So I did that. Slept enough on my birthday and ended the day with a video call to other two of my good friends and my parents.
Day 2: Saturday, 6th July, 2019
After a stressful Friday, I decided to spend this day celebrating the "laziness of all times". The warmth and comfort of a suite already did half of my job. I woke up late, lazed around, watching TV and listening to some very good music. For a change, I started to watch more of movies, because off-lately, I found myself deprived of watching them.
In the evening, I decided to go beach hopping. I started the beach-hopping session with Varca Beach, which was adjacent to my resort.
Later, I hired a bike, opened Google maps and found Benaulim Beach and Colva Beach nearby. I hopped there as well.
Travelling solo to Goa, for me, would also mean a lot of freedom to do things that I otherwise am restricted to do. Colva Beach attracted me with many small shops. I picked up some quick bites, few beer bottles, a simple dress and a boxer, and went back to my room at night. Ordered a full-fledged meal and enjoyed it with beer. Well, what I thought of, was what I did; lazing and relaxing.
Day 3: Sunday. 7th July, 2019
This was gonna be a adventurous day as planned. The day was here, when I was prepared to drive 50 kms to Porvorim from Varca to meet Jade and Bhakti, both being my goody-goody Instagram friends. Started off my journey at 1.00PM and reached my destination at around 3PM, making Jade wait for me for quite a long time :(
I and Jade met at Baker's Street, which is one of the very well-known bakeries and cafes in Porvorim. The doughnuts and cheesecakes here are to die for.
And then the much awaited time; meeting Bhakti for the very first time, after knowing each other briefly over Instagram. We met at Aunty Maria, which is another very popular spots in Panjim. The food was great, according to the tastebuds of Goans and not too heavy on pocket. They even served tea in a tea pot, which was something I rarely observed in Mumbai. And rest of my time went by talking to Bhakti about a lot of things; about Goa, travelling, Instagram, careers, etc. etc.
And now that it was getting darker, I decided to make a move back to my resort, which was a 50km ride back again. This time, I was in no mood to drive, but considering that it was getting darker and late, I had to make up my mind and drive back. Travelling solo to Goa turned out to be a moment of achievement for me.
Day 4: Monday, 8th July, 2019
Officially ending my trip, packing up my remaining stuffs, thanking the staff for being so courteous (as always, because it's Club Mahindra), checking out of the resort sinking in the view of the resort and Goa, as I set myself to board the train from Madgaon Railway Station. Fortunately, the train was on-time, and it was a more comfortable journey back home, than the flight journey 3 days back!
The trip ends, the experiences have been taken, and so have the lessons.
Now comes the most important part; WHAT WAS IT LIKE TRAVELLING SOLO TO GOA FOR MY 26TH BIRTHDAY?
CHECK BELOW:
I won't encourage you to travel solo. That's for you to decide, basis your comfort level. But make sure, you make the most of your birthday in some or the other way.
Most importantly, ensure that you gift yourself a better version of you. Even more importantly, gift something to yourself that will keep you happy, satisfied and at peace.
I turned 26 in the most beautiful way! Thank you Universe for those days!
You can find more such interesting experiences on my blog. If that sounds boring, stay updated on my social media channels, Facebook, Instagram and Twitter.