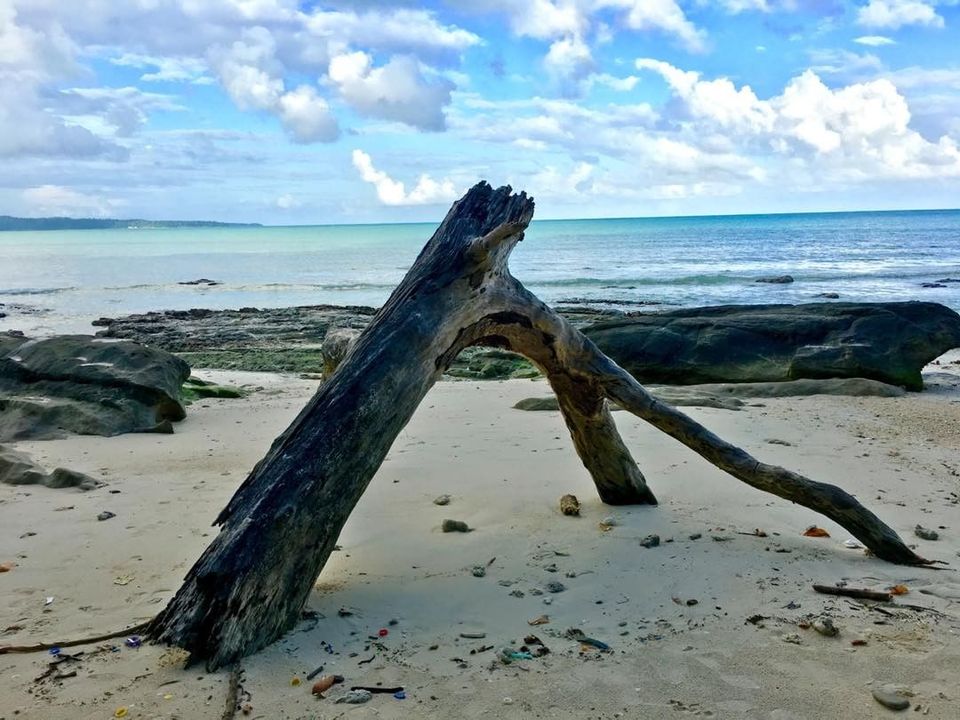 BLUE WATERS, SERENE ISLANDS, not so extinct and preserved TRIBES and the wonderful SEA LIFE, all under the same roof - INDIA!
Choosing the Andaman Islands as our next destination was a very impressive decision we made, compared to the other places we have visited till now. Noticeably, majority of us are always attracted to the fancy destinations abroad. We fail to realize that we have our very own beauty waiting for it to be explored by its own people.
The next thought was what all can we explore in just 8 days! Andaman comprises of 325 islands which are rich in coral and marine life. Majority of these are remote, not open to tourists and hence extremely unexplored unless you are in the Navy or a marine biologist or a researcher. To visit these, one should be privileged with a long holiday to cherish them. Additionally, travelling is not easy in Andaman. One needs to rely on convoys, ferries and the unexpected climatic situations. We had to pick and choose the ones which can be easily accessible and hence to be covered as part of our first visit.
You will find all kinds of backpacking and luxurious stay options here. Majority of the food ingredients are imported on this island and hence on the expensive side.
So this is what we experienced what I now call 'Heaven' and I keep wondering how Nicobar would be!!
PORT BLAIR
As a student, we have been introduced to the Cellular Jail in Port Blair and the disturbing historical events associated with it. You can feel it at once when you visit this National Memorial, commonly known as the Kaala Pani. One can visit the light and sound show here, which personally did not appeal to me. Instead, I would recommend having a detailed look at the museum and jail in itself. I could relate to it in a better way.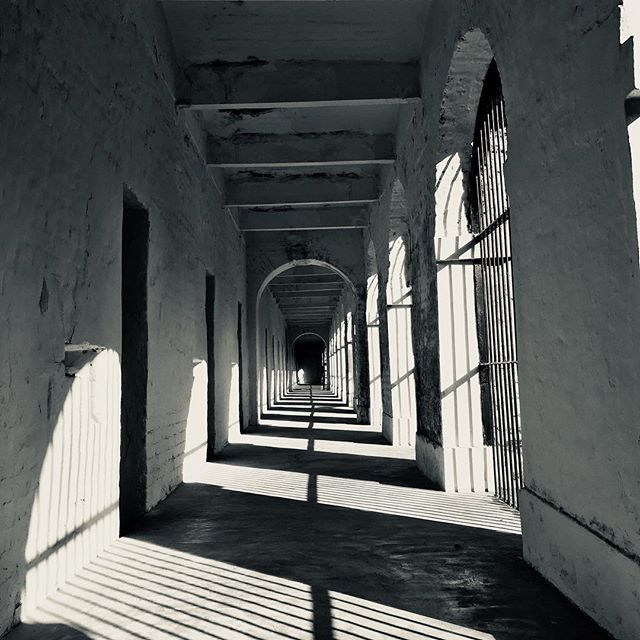 Apart from this, the Ross Island, Chidiya Tapu, Jolly Buoy Island, Wandoor Beach are some places you may visit. Just hire a bike and ride towards the Corbyn's Cove which is indeed scenic and has a beautiful winding approach road.
And of course, I am a shopaholic and if you are too, then head towards the only government store 'Sagarika'. Lots of pearls waiting for you and your loved ones!
Where to Stay
We had to spend only a night here for departure and arrival so we chose the J Hotel. If you are looking for a luxurious stay, the Sinclair Bay and the Seashell are some good options.
HAVELOCK ISLAND
The ecstatic journey began here! The Makruzz, not less than any luxurious ferry, landed us in the most amazing Island - Havelock!
We were overwhelmed by the shades of water our Country has. The day starts early here and the sun sets at approximately 5 in the evening. We hired a bike and started exploring the island, right from Kalapathar to Radhanagar beach. You have to be there to witness the best beach in Asia.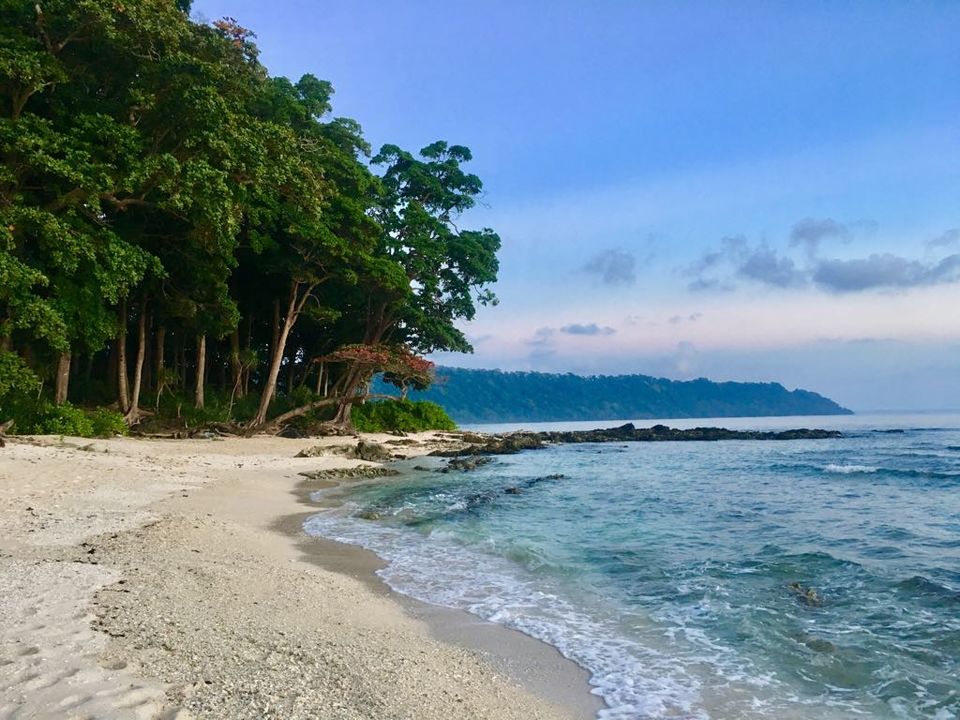 If you are allergic to crowd, one can take the Barefoot entrance to Radhanagar beach and keep walking to the far end towards the right to reach a state of tranquil with dense forest behind you and the clear waters in the front.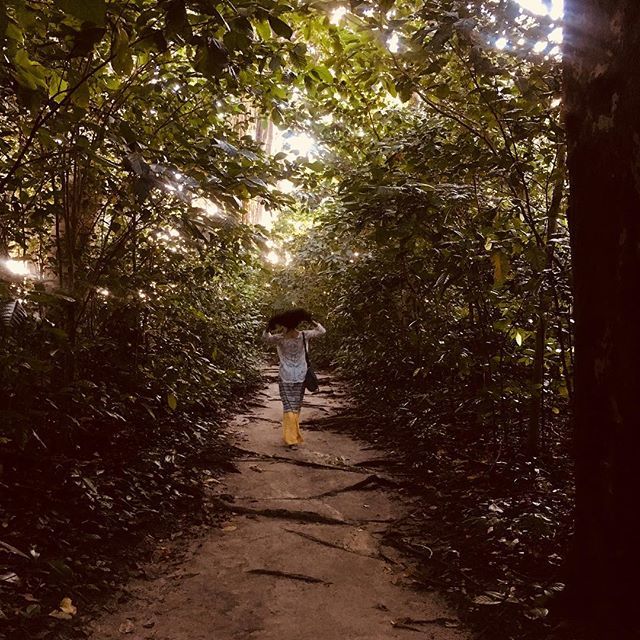 There are lots of adventure sports one can indulge in while at Havelock. We were waiting to Scuba Dive and get the visuals of National Geographic and Discovery. It was the best feeling we ever had. There is so much beneath the waters we superficially see! We were truly mesmerized! DiveIndia and Barefoot Scuba are good diving institutes on the island.
We love to do things out of the box when I am on a vacation. Yet another superb suggestion to add to your to-do list is Kayaking. We planned this activity with Tanaz and Shiraz and I am glad I did it. Andamans are blessed with the mangroves all over. Making your way through the narrow creeks was so exciting! If the skies are clear, one should also try this at night to experience the bio luminescence effect.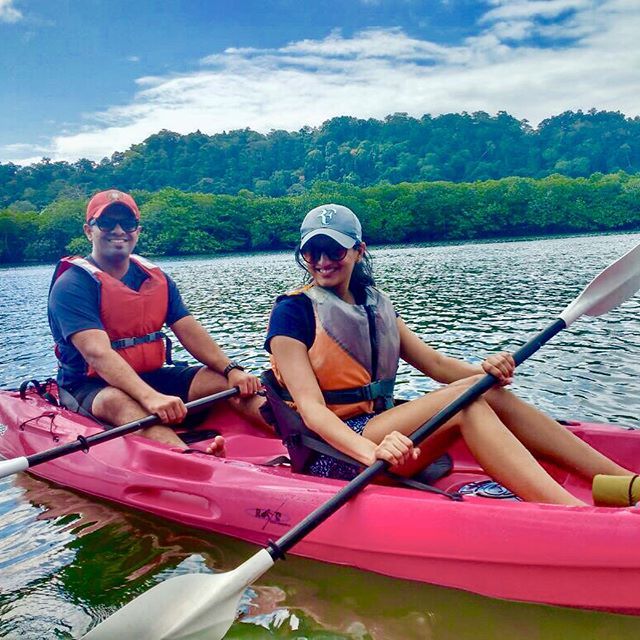 Where to Stay
We stayed at the Munjoh Ocean Resort. The staff was extremely helpful, the resort was clean and has a nice private beach. I would absolutely recommend Munjoh. Being centrally located you can try out the different food joints around if you are a fan of experimenting with local varieties. We also spent one evening at the famous Barefoot and I will not turn my back here, for you to consider this for your upcoming trip. An exotic and unique forest experience, I must say!
NEIL ISLAND
An hour away from Havelock lies this tiny and cute island that can be explored within a day. Comparatively, less number of people include this as part of the itinerary of their first trip to the Andamans though worth a visit.
Lakshmanpur, Bharatpur and Sitapur beaches are the highlights of Neil Island. The Howrah Bridge is a naturally built bridge-like rock and is astounding.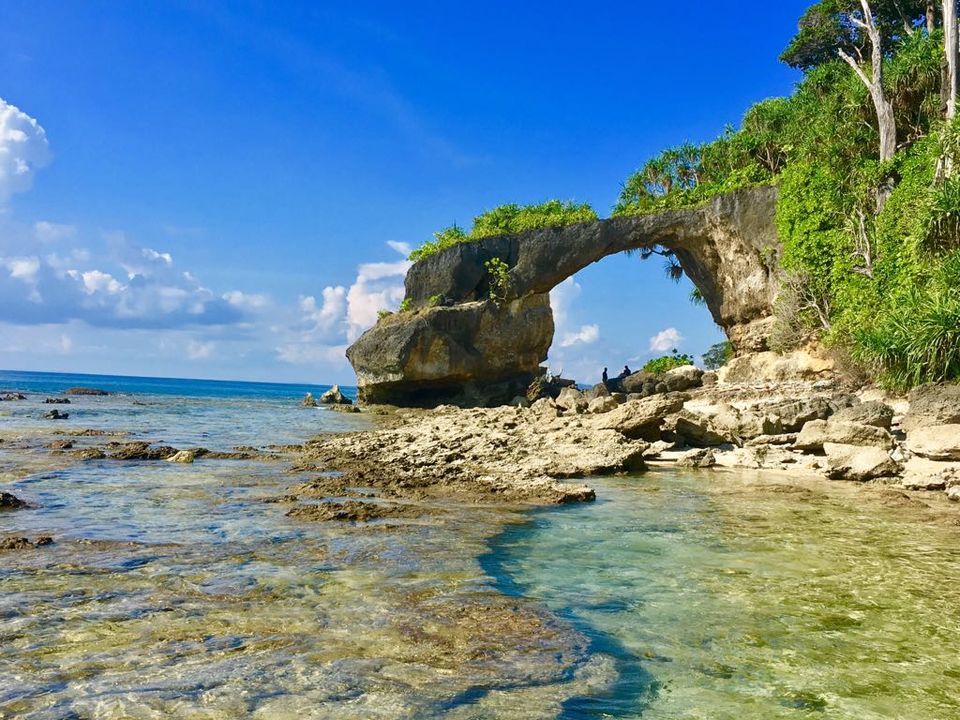 Where to Stay
Our stay was planned at the Summer Sands Beach Resort. Overall a nice retreat though I would instead recommend the Seashell during your stay here.
TWO CENTS' WORTH
These islands are getting highly popular with time. As tourists we should be well aware of the beautiful nature, preserve it and contribute our bit to make it a better place! Enjoy the panoramic views and have a great holiday!