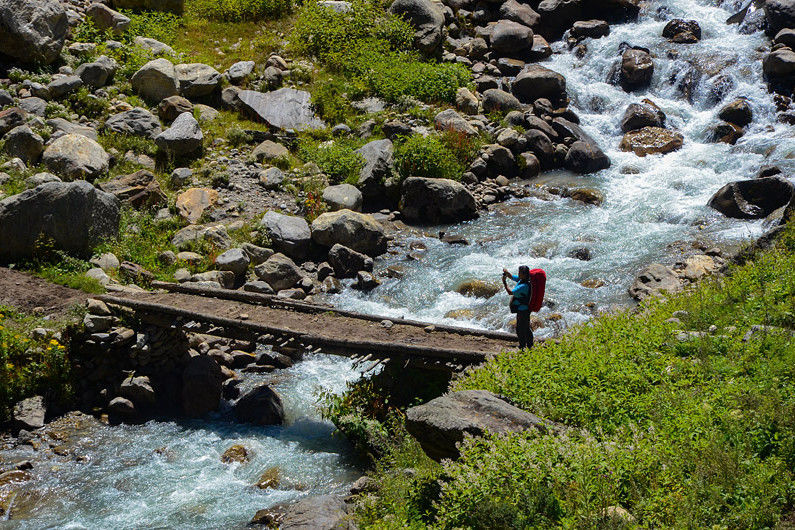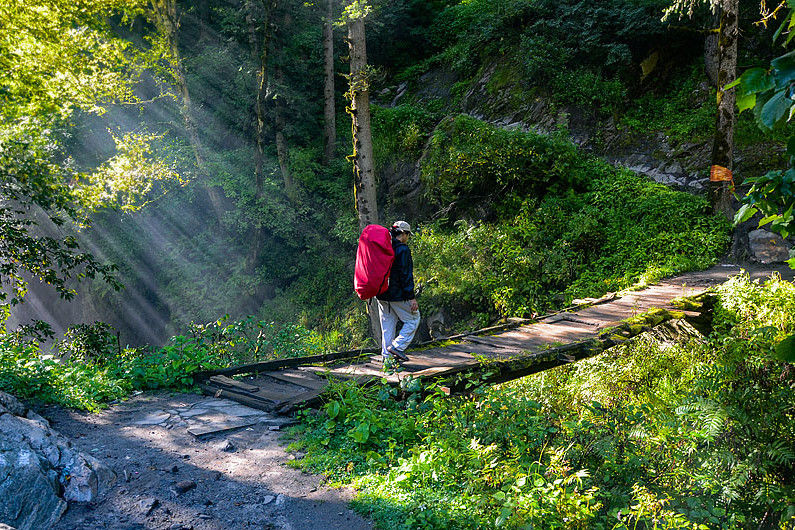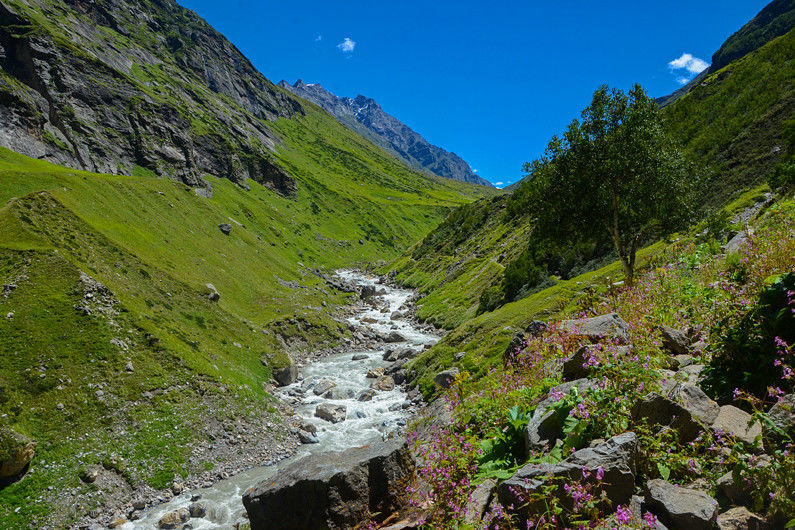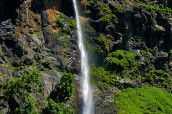 Don't sit and wait. Get out there, feel life.
~ Rumi
If you want to embark on a soulful journey and get lost in the lap of mother nature, without taking too much challenge of climbing the steep mountain gradients, then Parvati Valley trek is ideal for you !
Situated in the higher region of Himachal Pradesh, Parvati valley is a hidden paradise for the peace seeking mountain lovers. The trek starts from the confluence of Beas and Parvati river at Barseni and keeps following Parvati, initially cutting through the apple orchards till we reach the only village of this trail Nakathan on the way. Slowly we leave the last hint of civilization behind and advance towards the camp at Rudranag situated by a mighty mountain stream.
Next day morning we start our climb through the dense coniferous forest. The streaks of morning sun falling on the foaming water flow or peeping through the dense foliage makes the morning hike a surreal experience! We keep walking until we reach Kheerganga.
Kheerganga is a natural hot spring amidst the tall peaks and pine forest. Situated on an open slope, it offers a deep view of the serene surroundings. Unlike any other hot springs, this being located deep inside the mountain, very well retains its serenity. Taking bath in the warm water followed by a cup of hot tea, while enjoying the peaceful beauty around is an enriching experience by itself. We spend a night here and move forward where the tall trees gives way to the flowery meadows in Tundabhuj.
Tundabhuj is a lush green meadow which has tall peaks as its backdrop and tributaries to Parvati as its foreground, one of the most beautiful campsites in Himalaya. The tall waterfalls, the gushing water flows, the green meadow and the lofty mountains – Its like walking inside a fairy tale. This trail is worth for every bit of effort.
Day 1 : Manali to Barseni and Rudra Nag.
We start in our own vehicle from Manali at 8 AM. The jeep road leads us to Barseni via kasol and Manikaran. We start our trek at Barseni and camp at Rudra Nag for the first night. An initial descend and a gradual ascend through apple orchards leads us to Rudra Nag, beyond Nakathan, the only village in the entire trail.
Day 2 : Rudranag to Kheerganga.
A gradual ascend after crossing the Parvati river, the tall green pine forest leads us to Kheerganga. A dip in the hot spring followed by a cup of hot tea is sure to make you free from all fatigue.
Day 3 : KheerGanga to Tundabhuj.
An almost flat trail will lead us to Tundabhuj – a heavenly setup in a backdrop of lofty mountain and Parvati triburaties.
Day 4: Rest day at Tundabhuj.
This day is purely dedicated for enjoying the beauty around. Either you lay flat on ground to appreciate the vast blue sky above you or explore the surrounding, you are assured to fall in love with this place.
Day 5 : Tundabhuj to Kheerganga.
We come back to Kheerganga and enjoy the hot bath once again. Camp for the night.
Day 6 : Kheerganga to Barseni and Manali.
We start in the morning and this time descend through the pine forest to reach Barseni. Drive from Barseni to Manali. We bid goodbye with a hope to meet again.
OTHER IMPORTANT INFORMATION
FITNESS LEVEL
The difficulty level of Parvati valley trek is easy. However, you need to be reasonably fit as you are expected to walk for 4 to 6 hrs a day consecutively for 5 days. It is recommended to have a daily exercise regimen to build stamina at least 1 month prior to the trek.
BEFORE AND AFTER TREK
Trek Start and End Point - Manali town of Himachal Pradesh
How to reach Manali : There are plenty of overnight bus from Delhi and Chandigarh to reach Manali - Cost around Rs 1000.
For more Info, please visit www.soulfuljourney.in