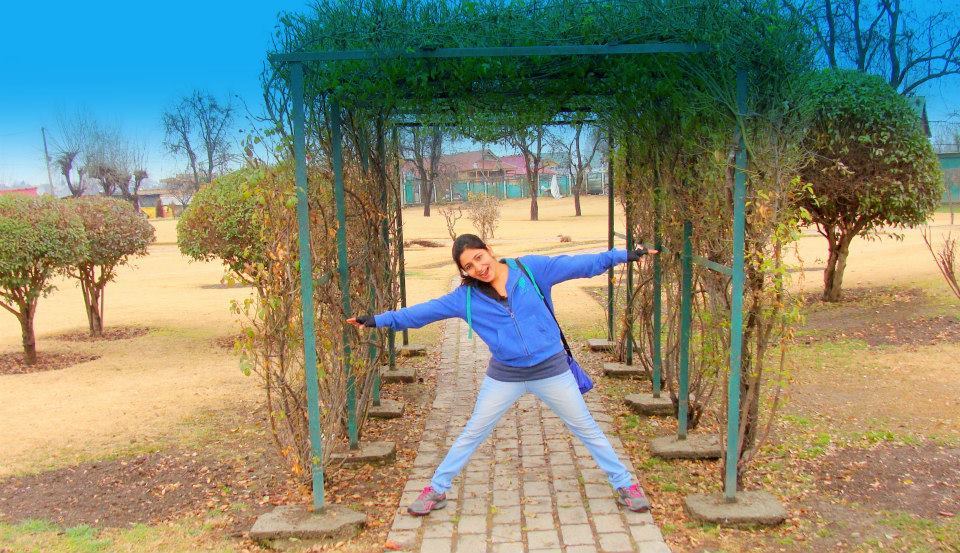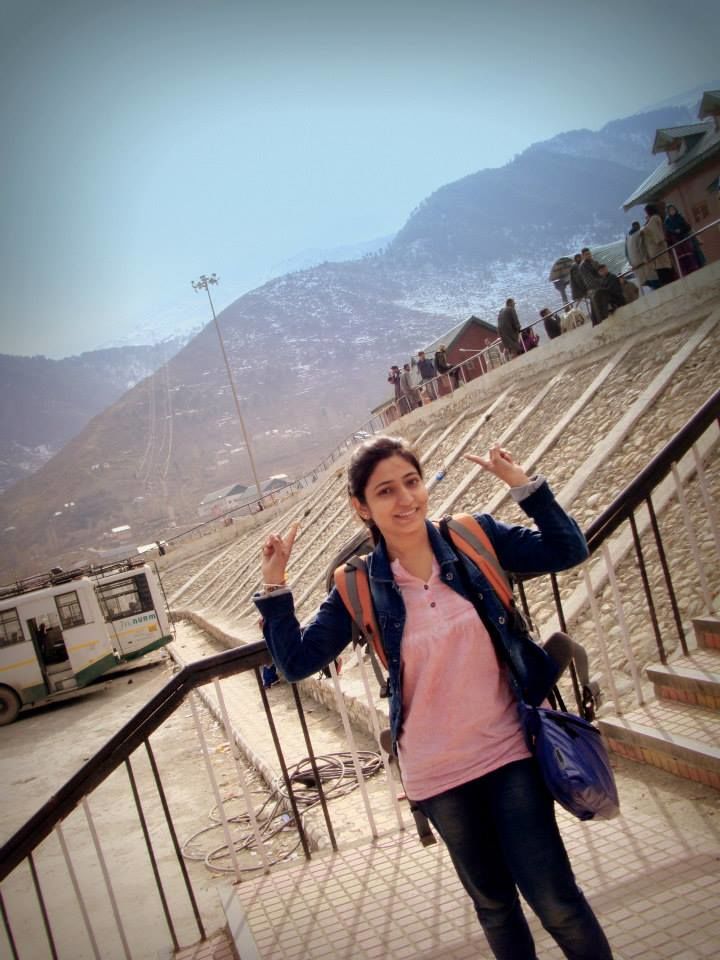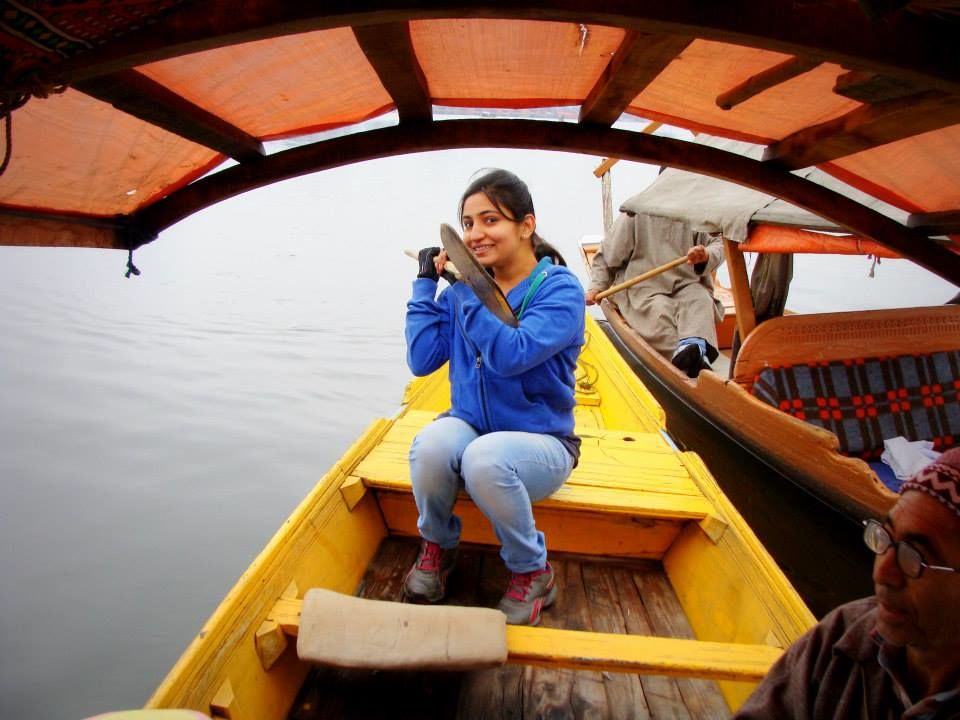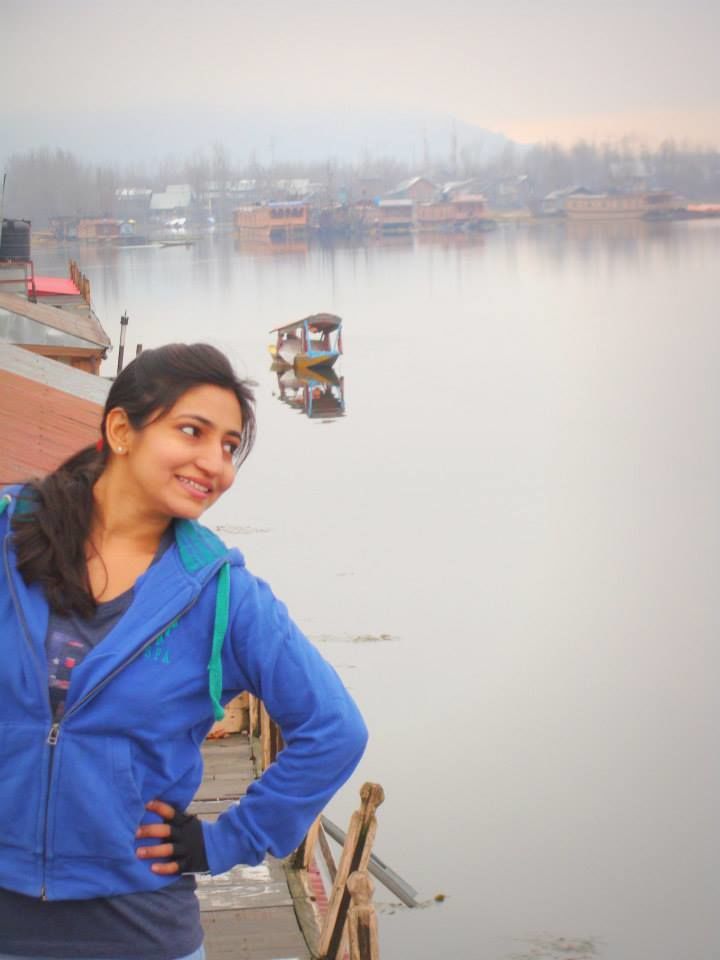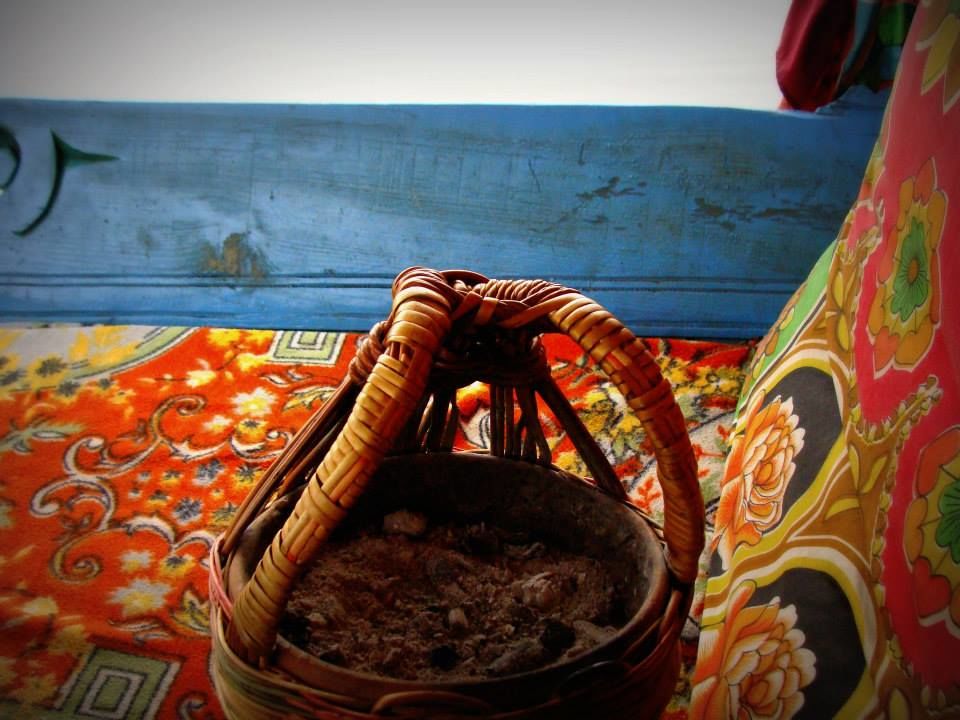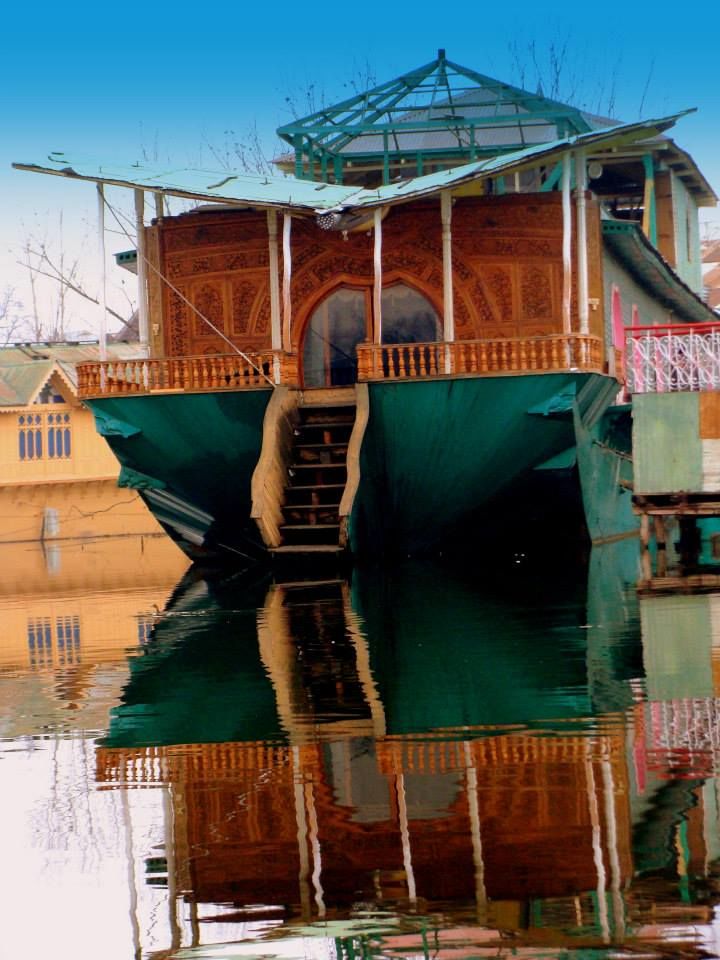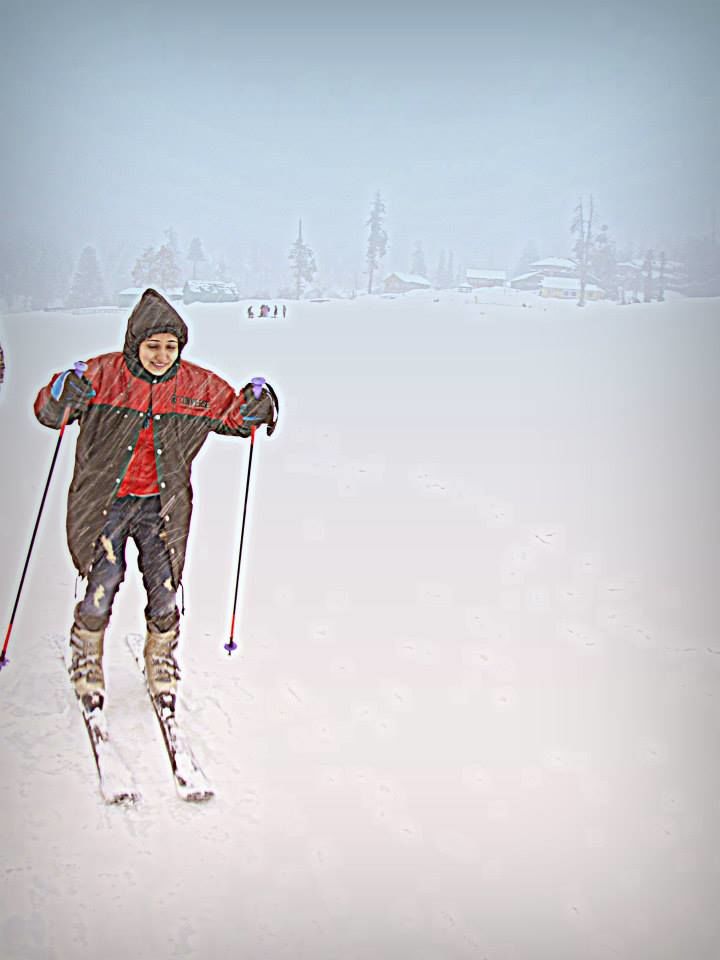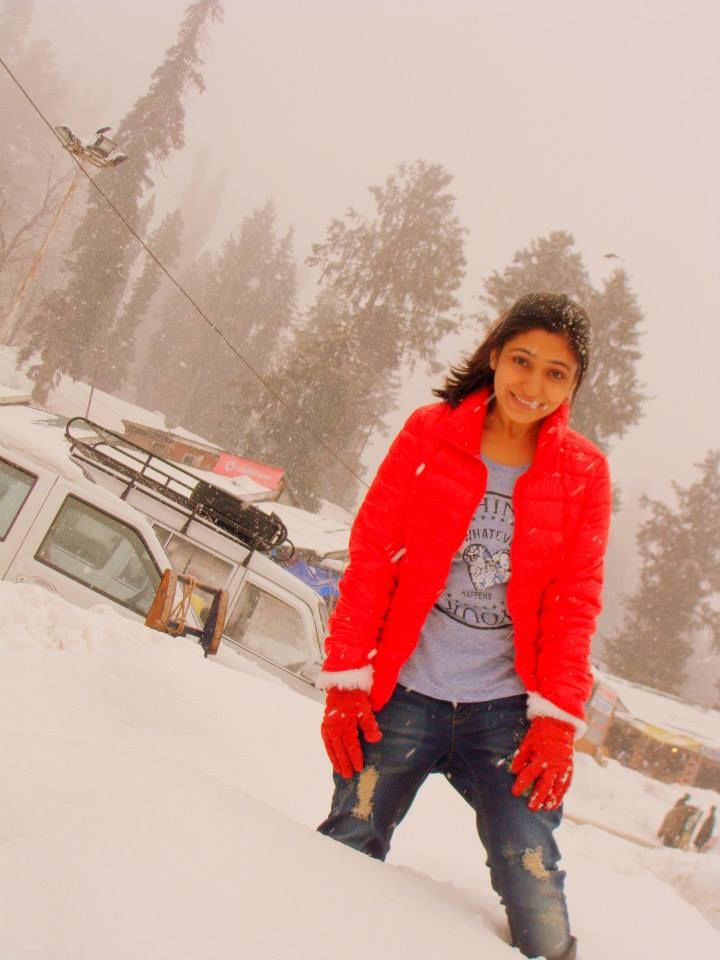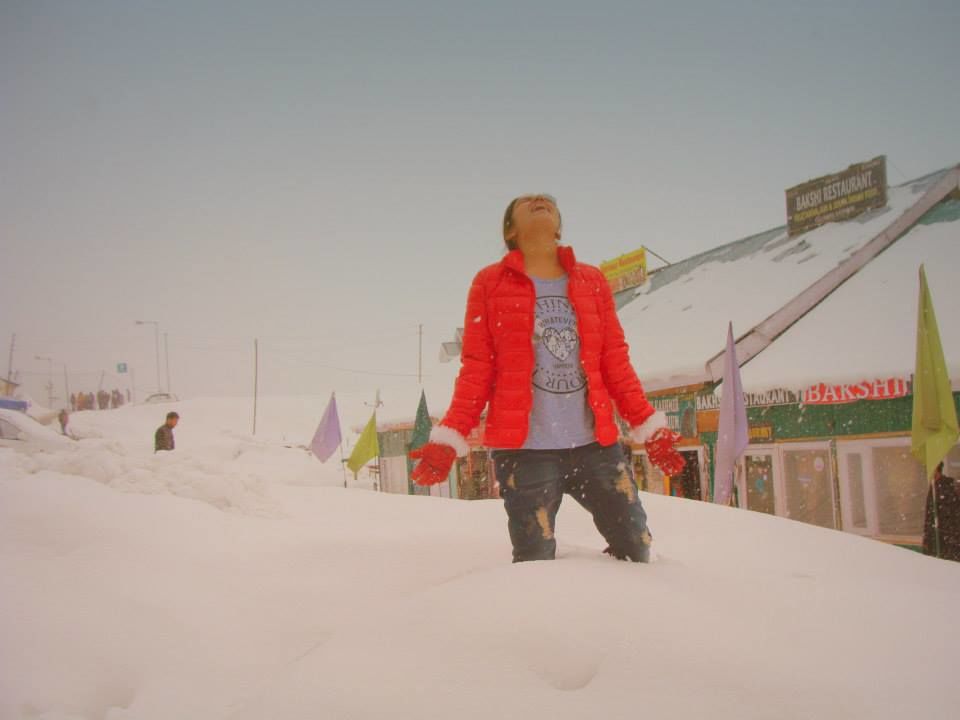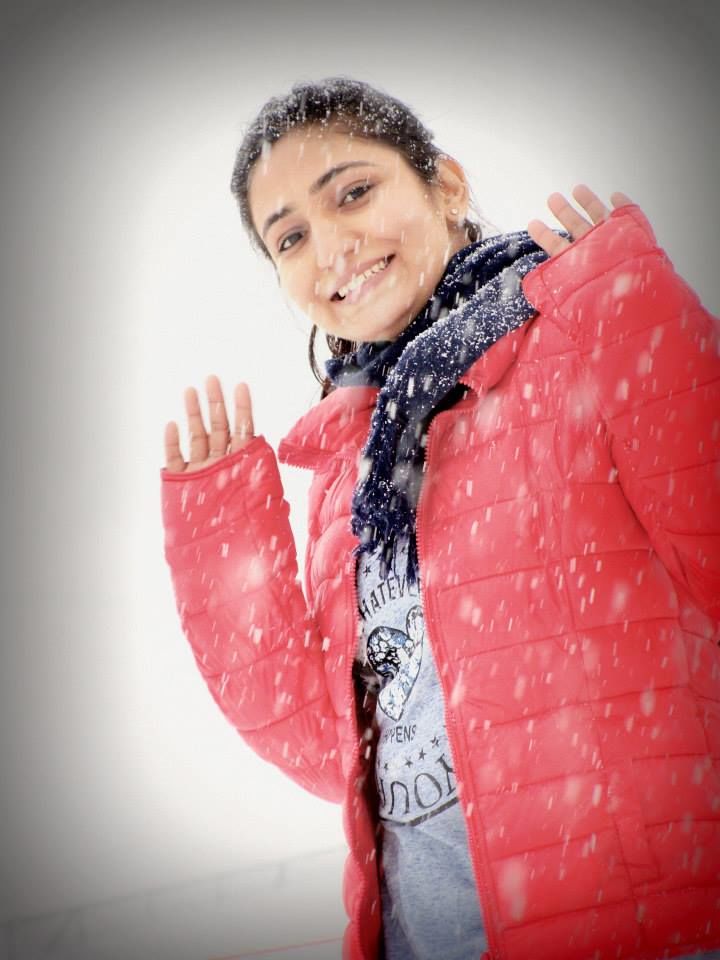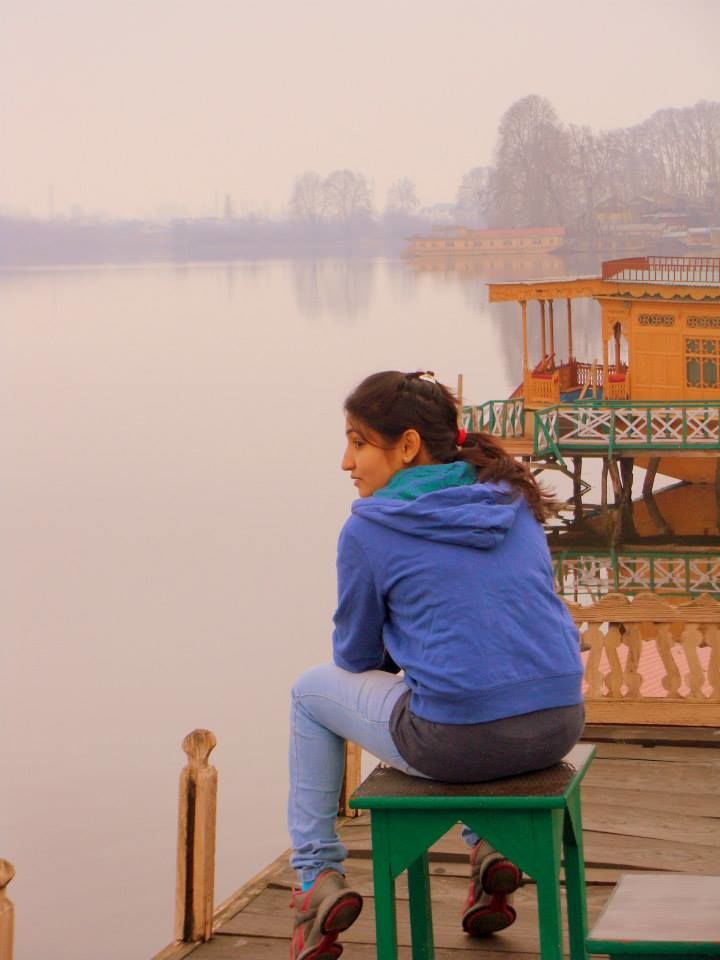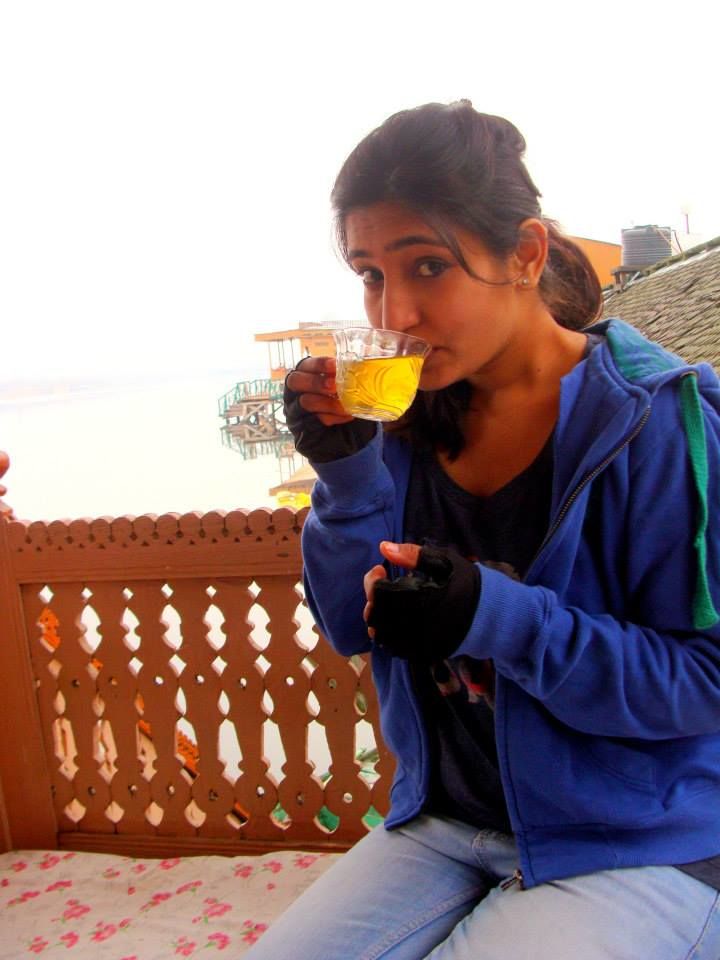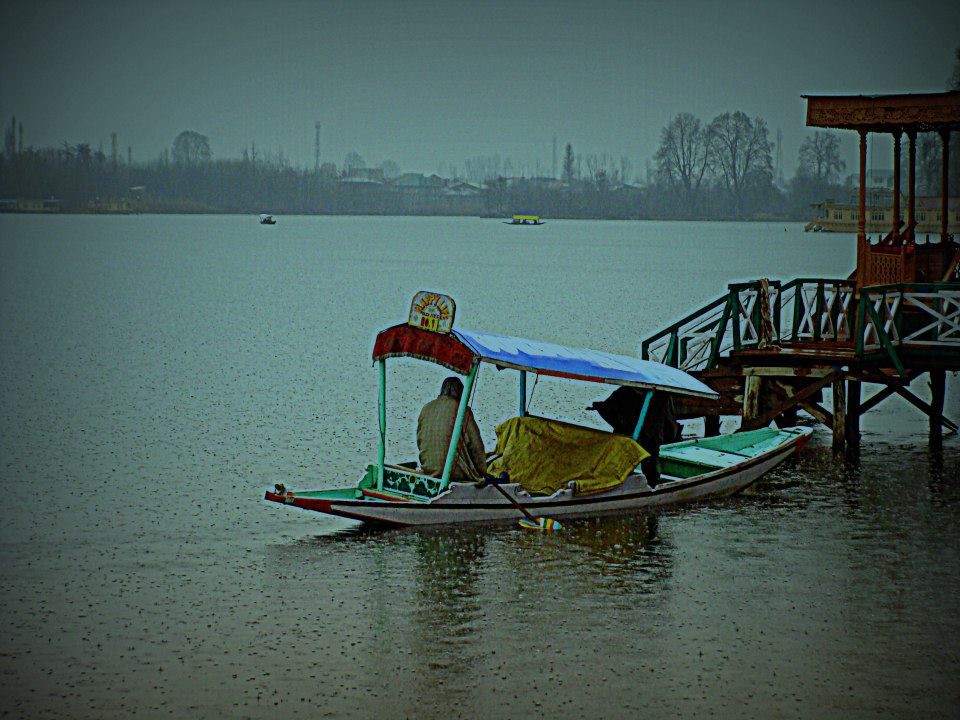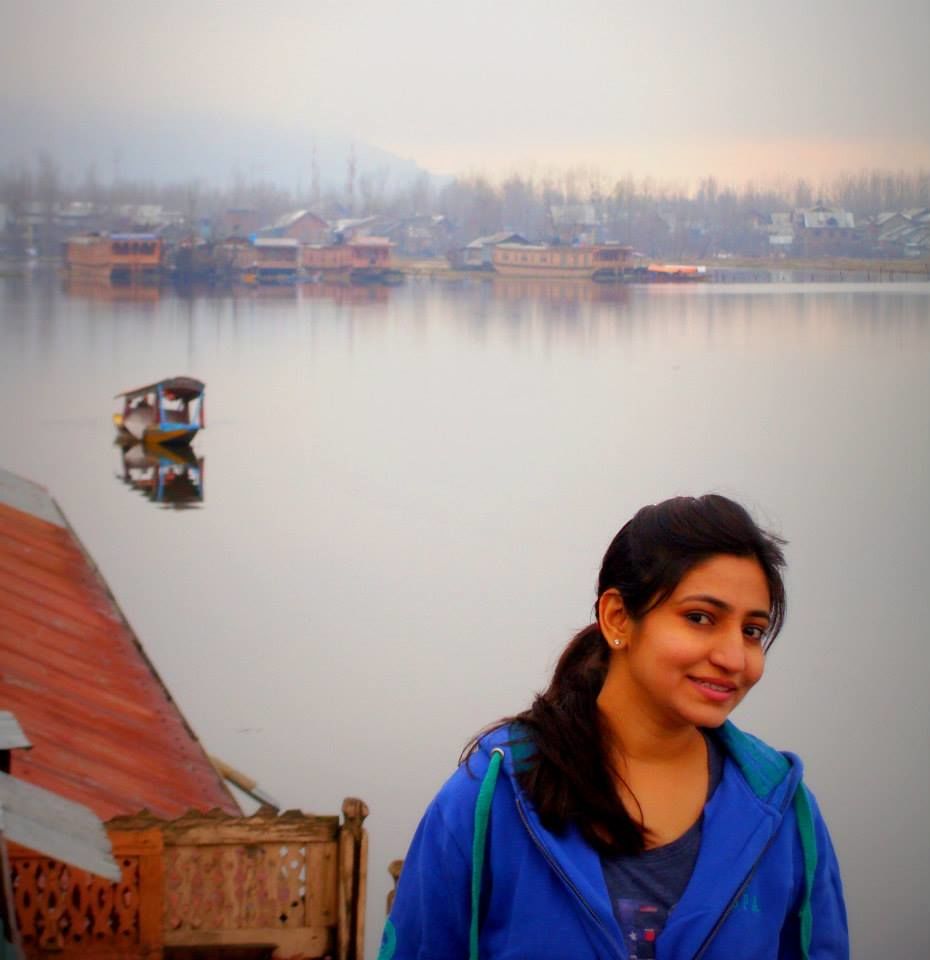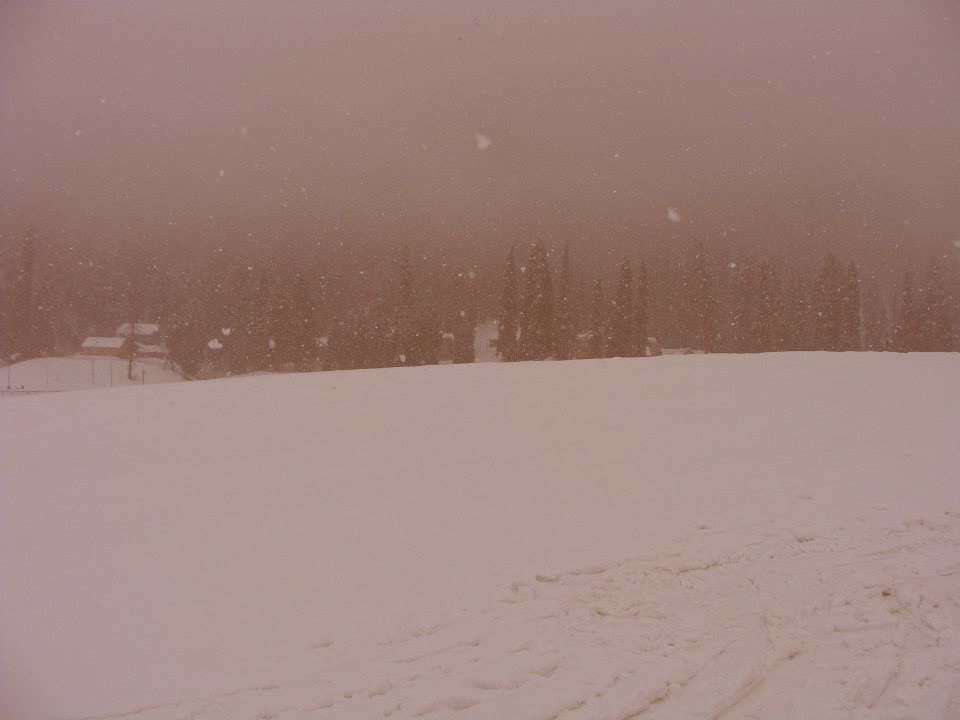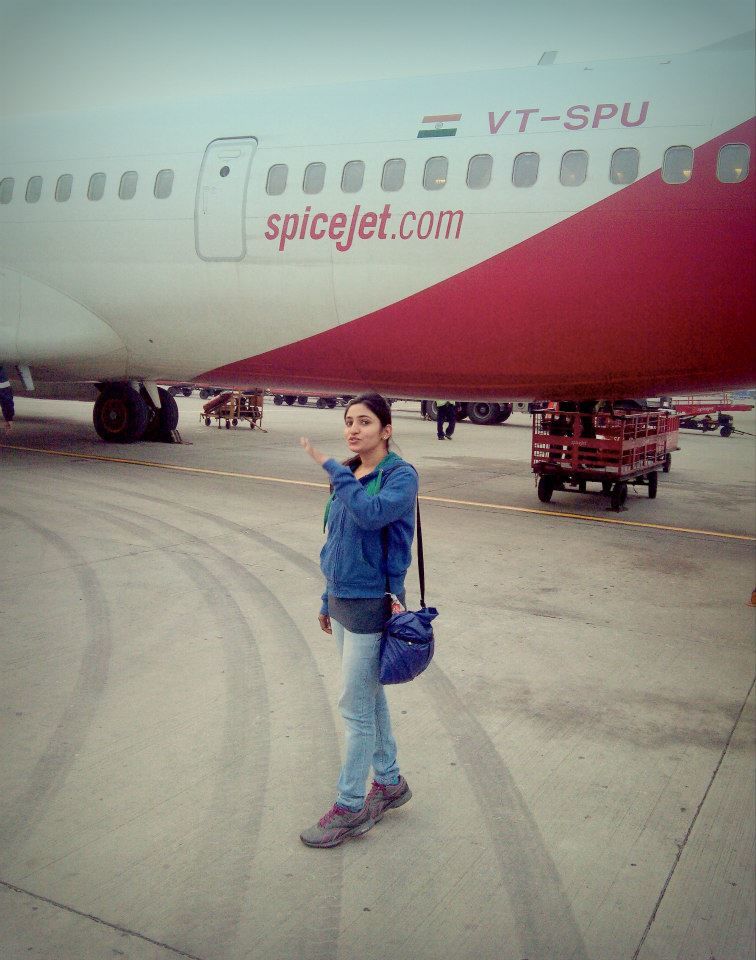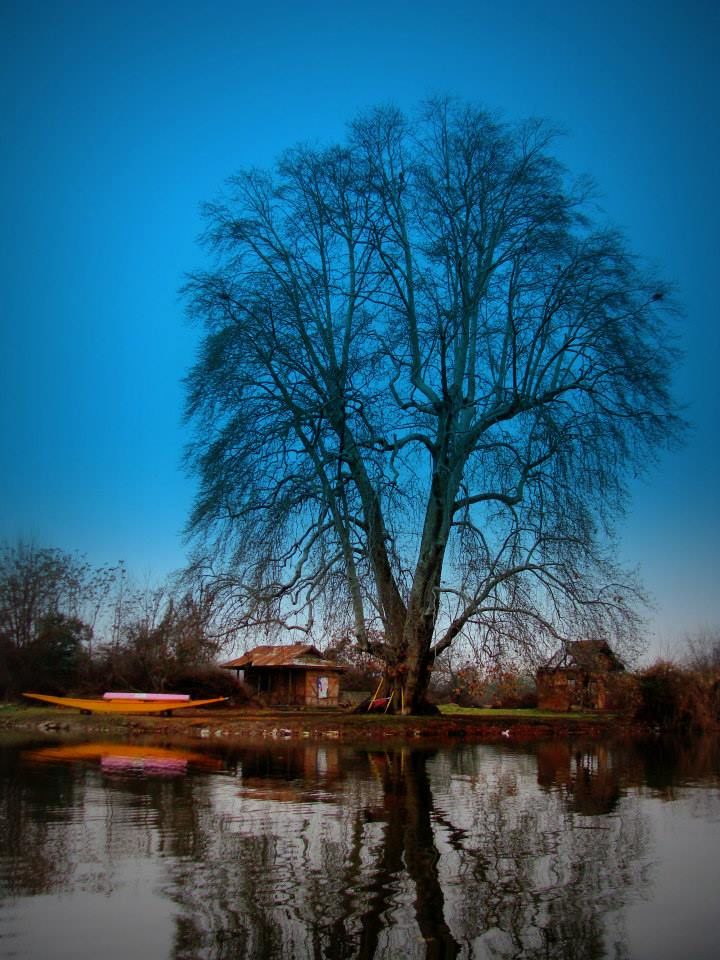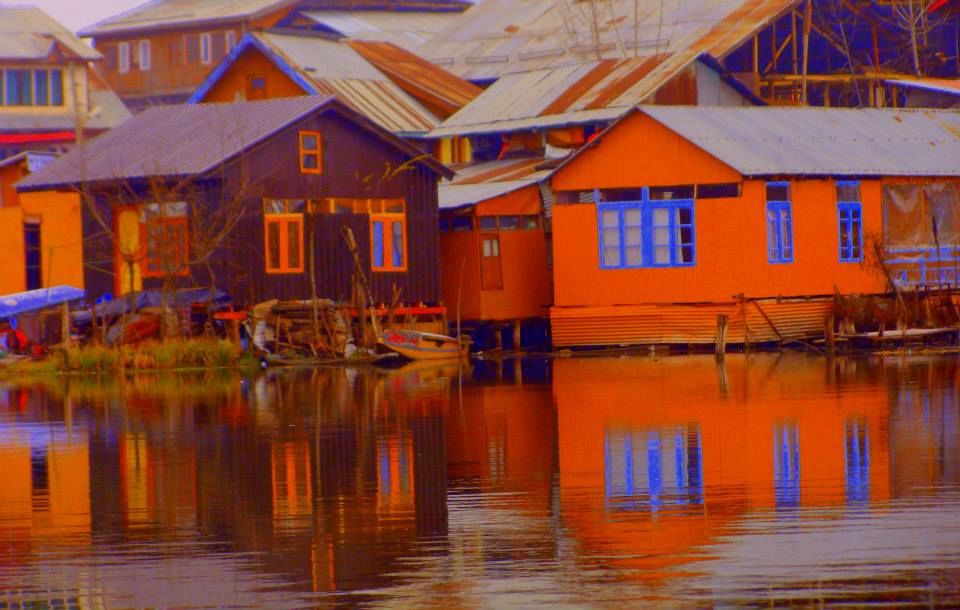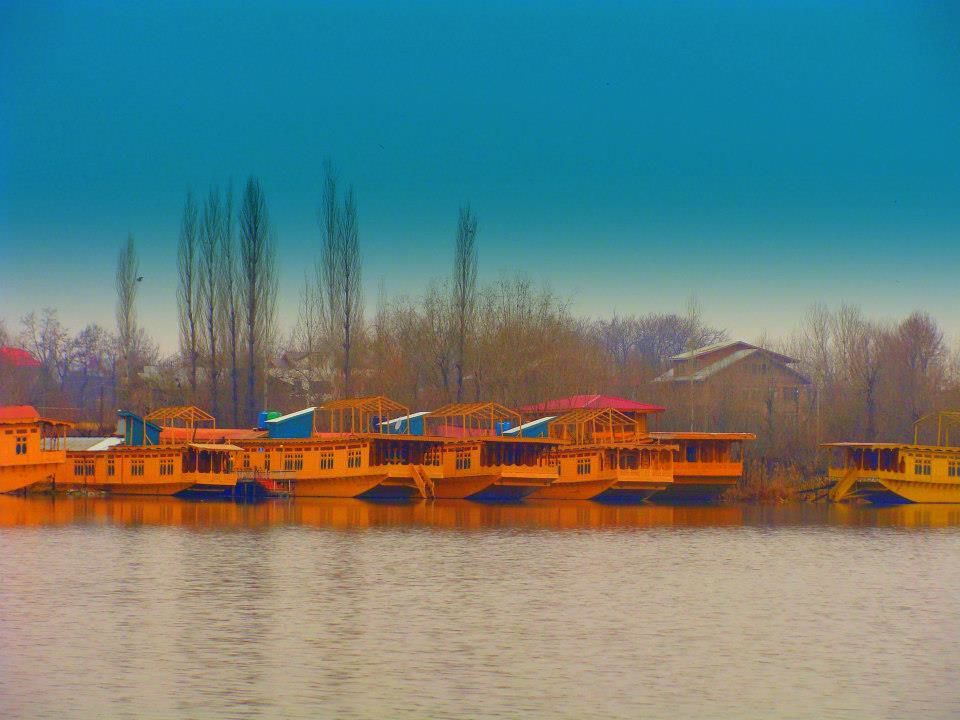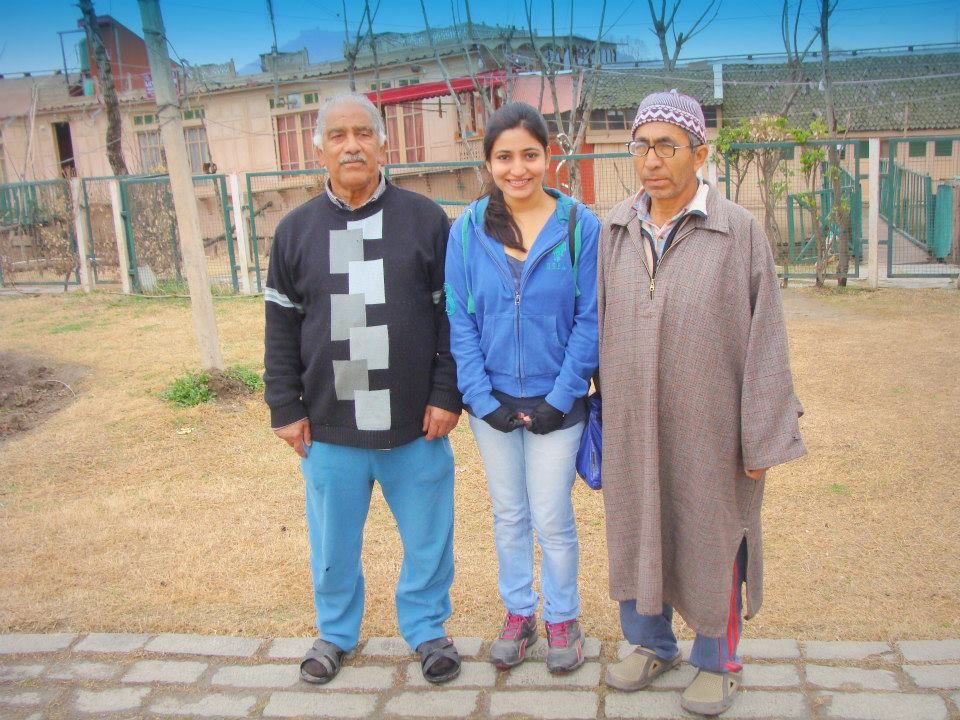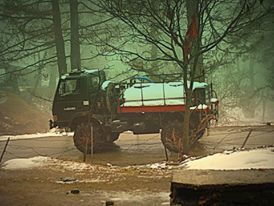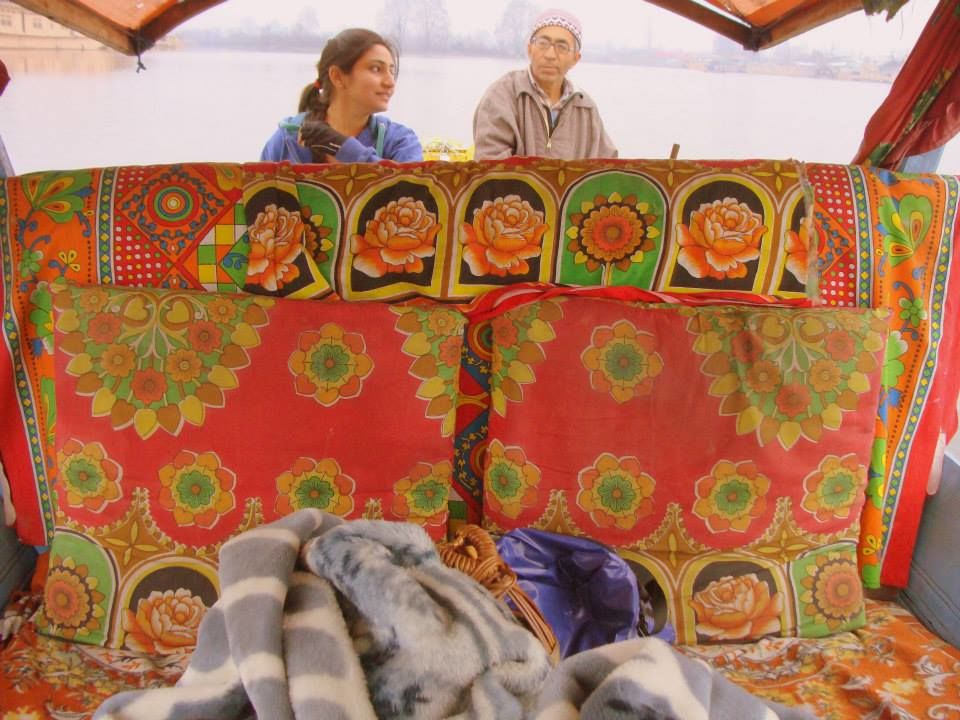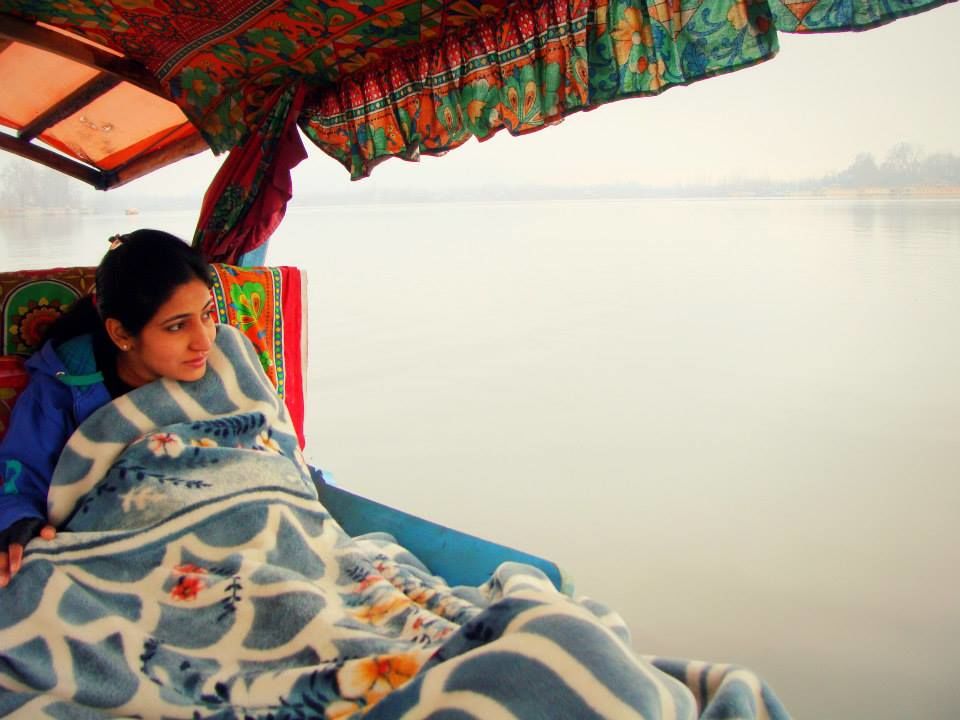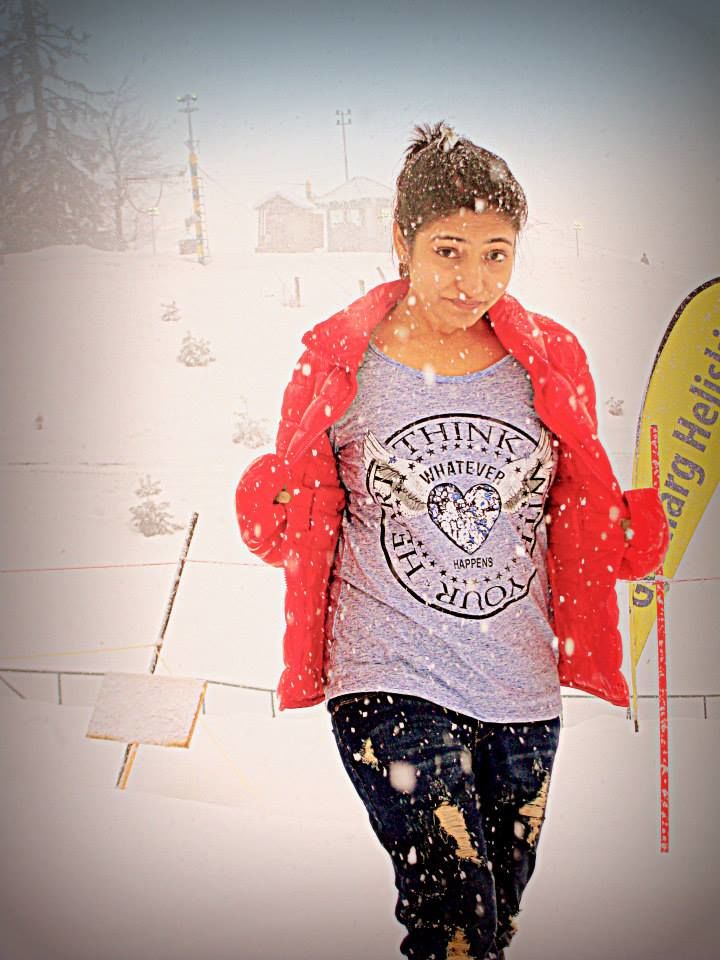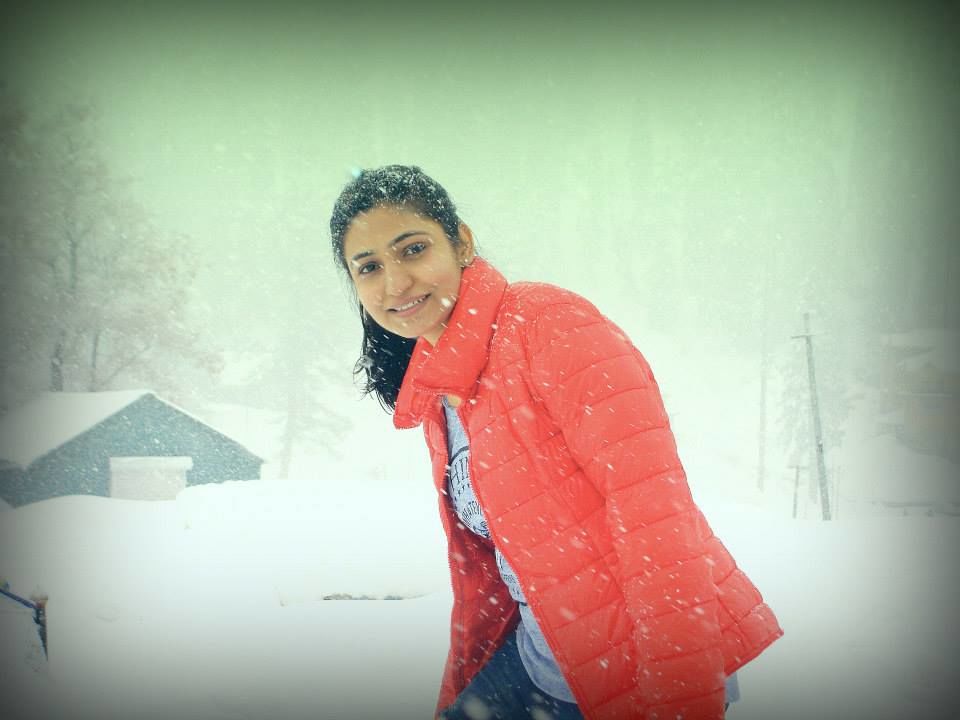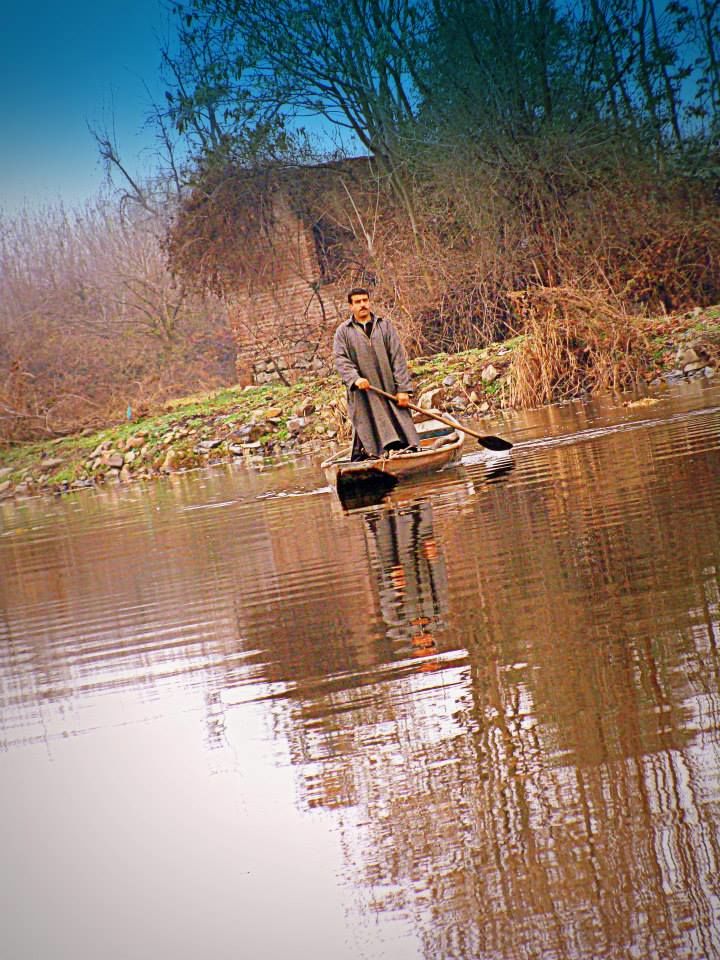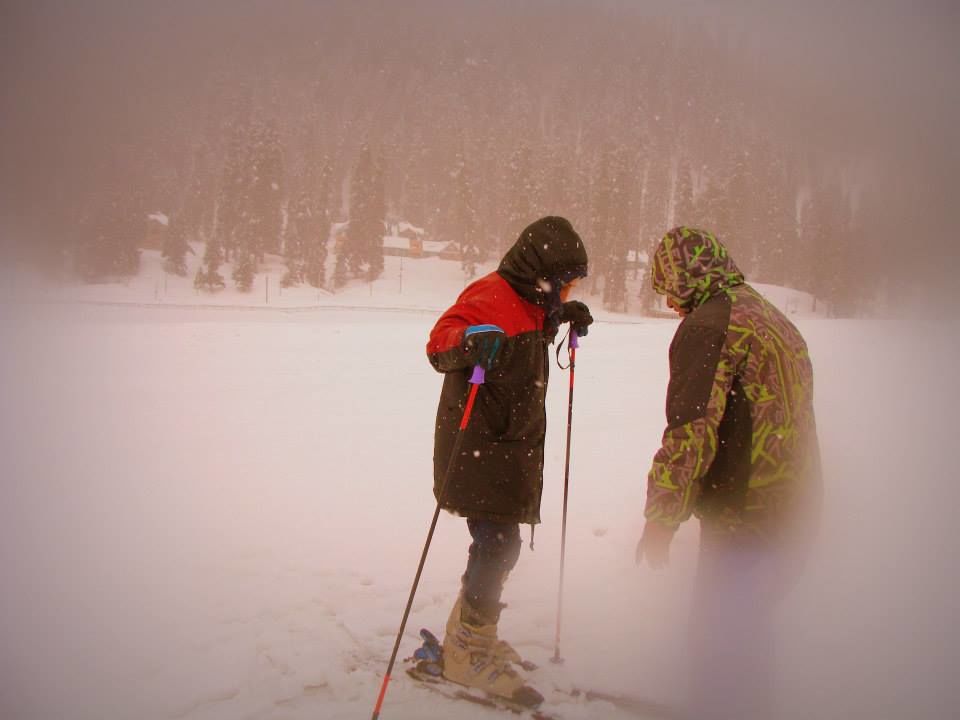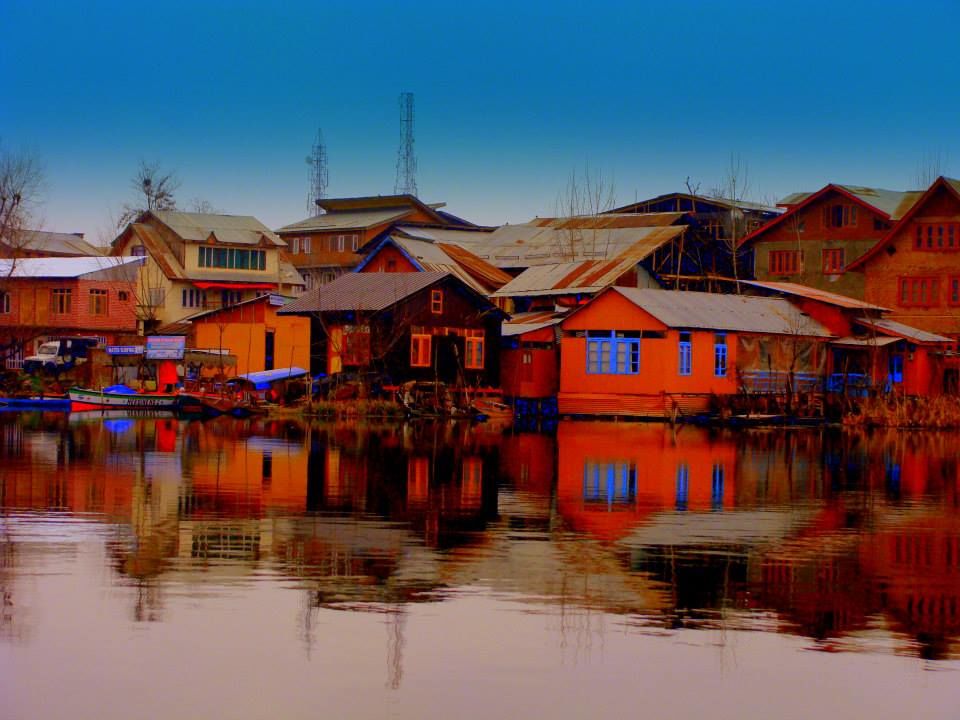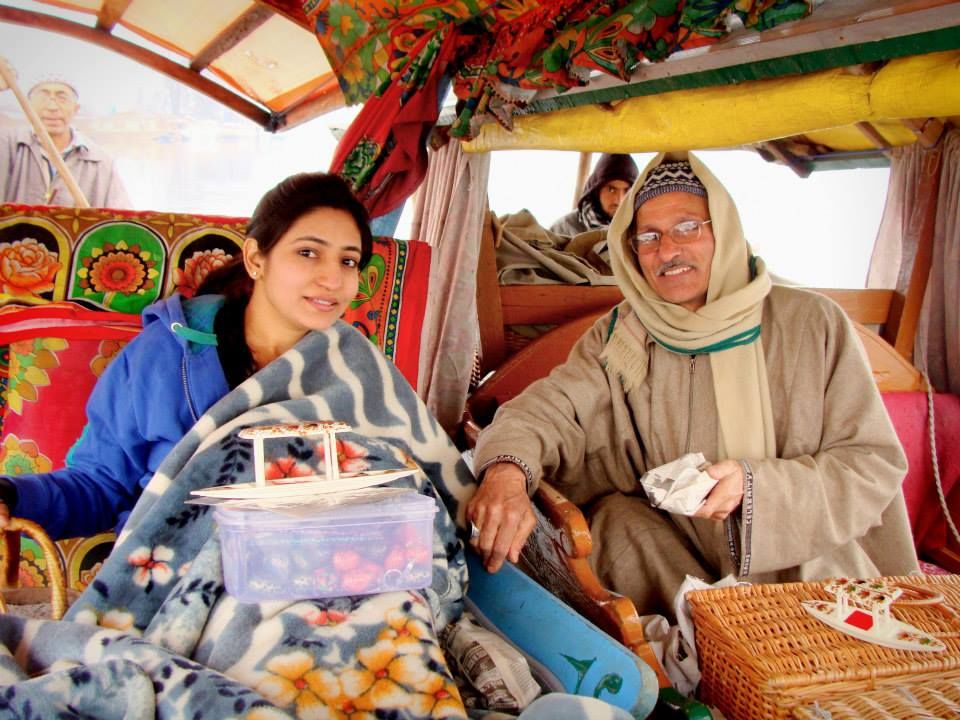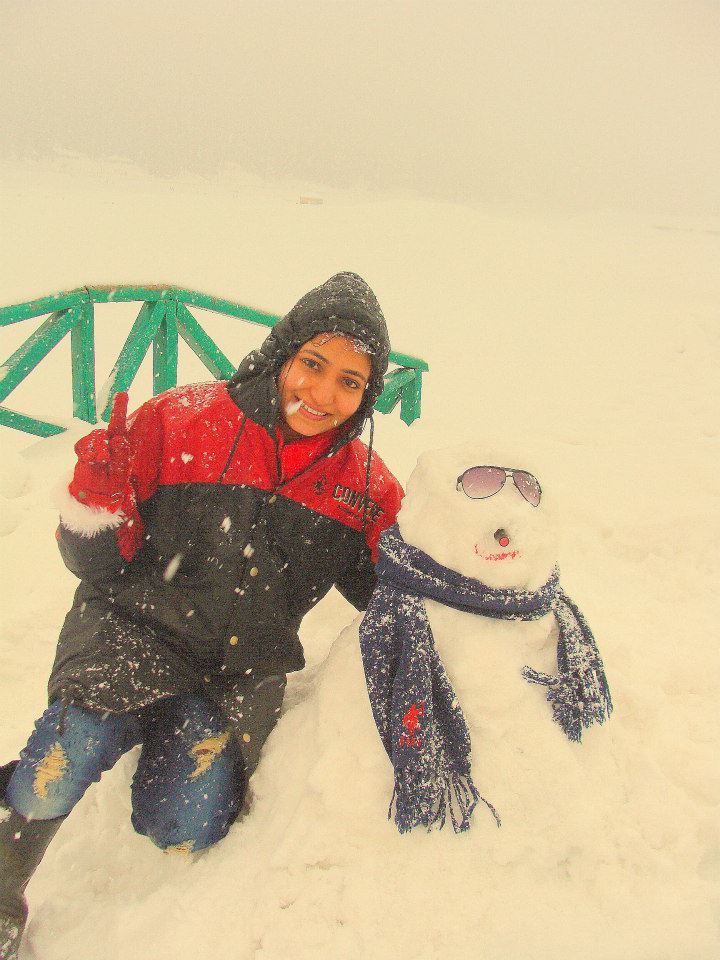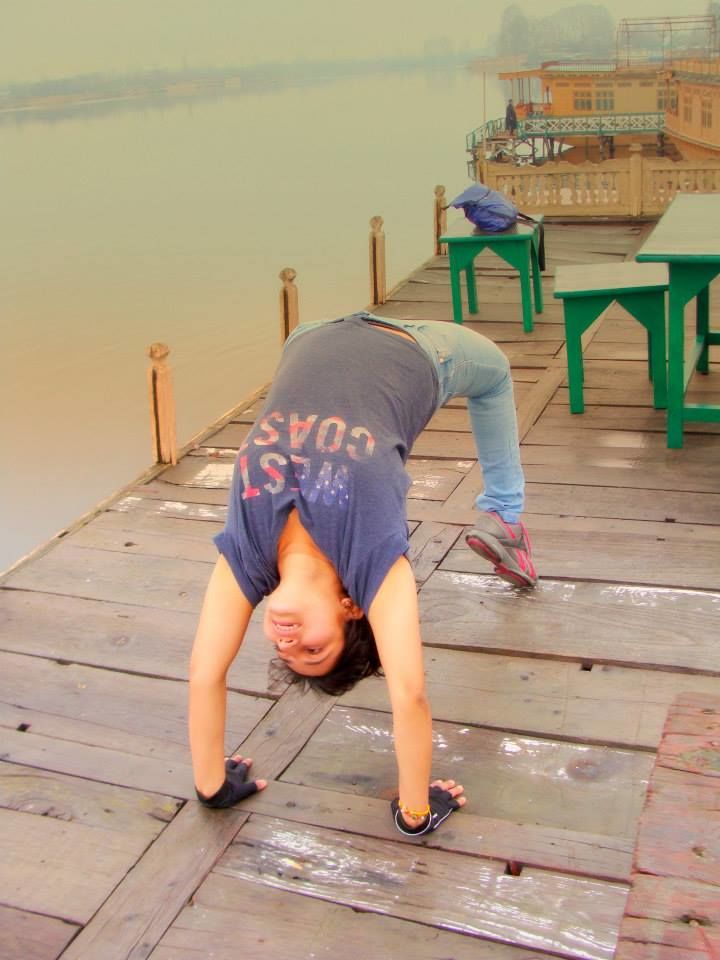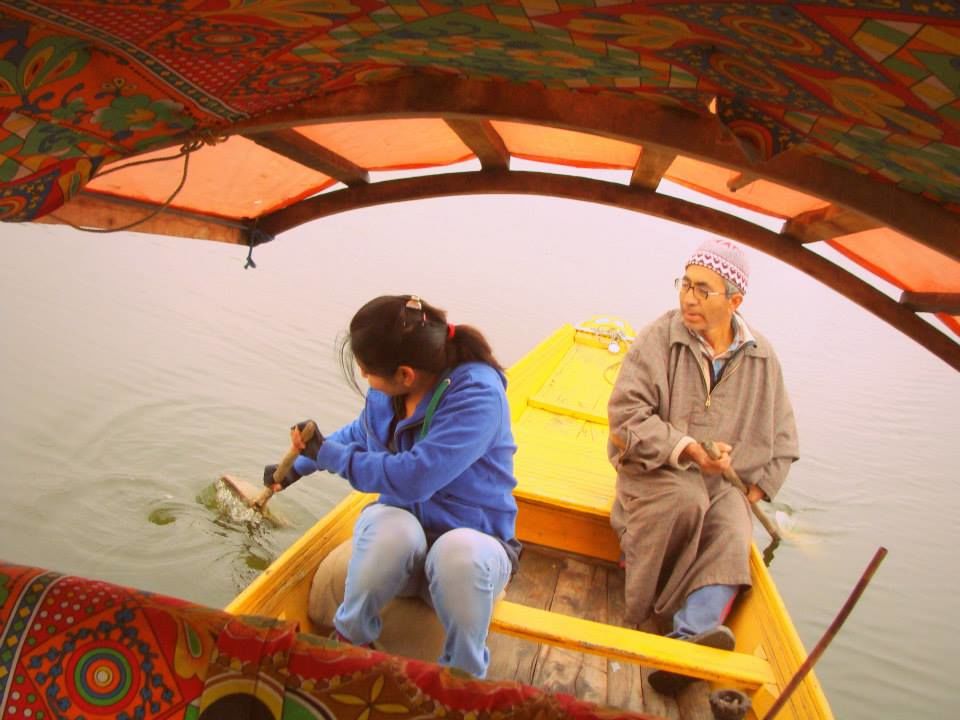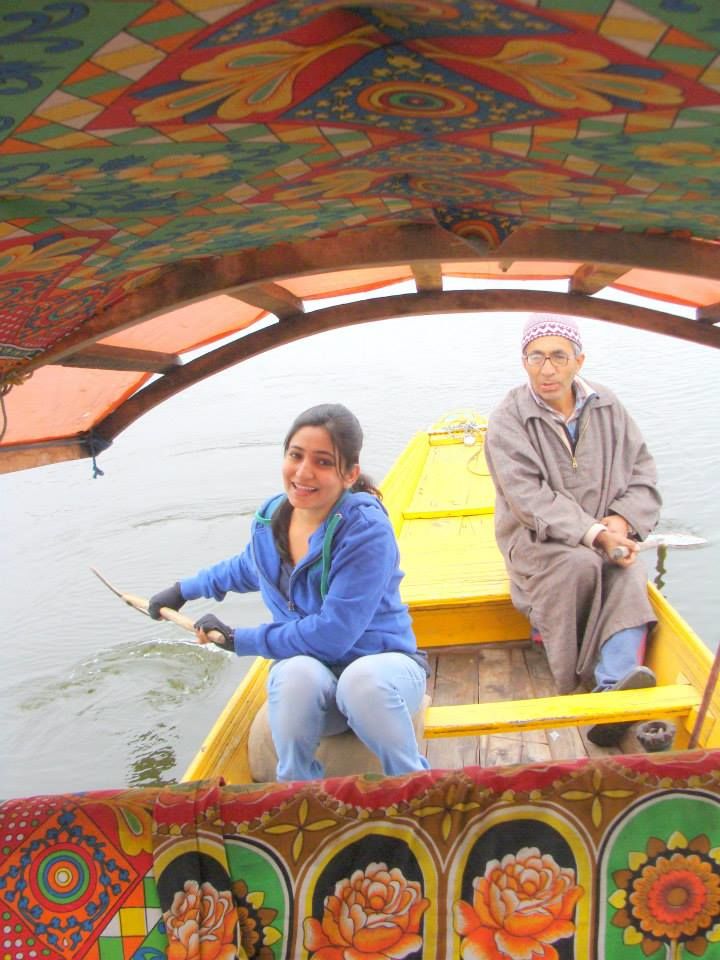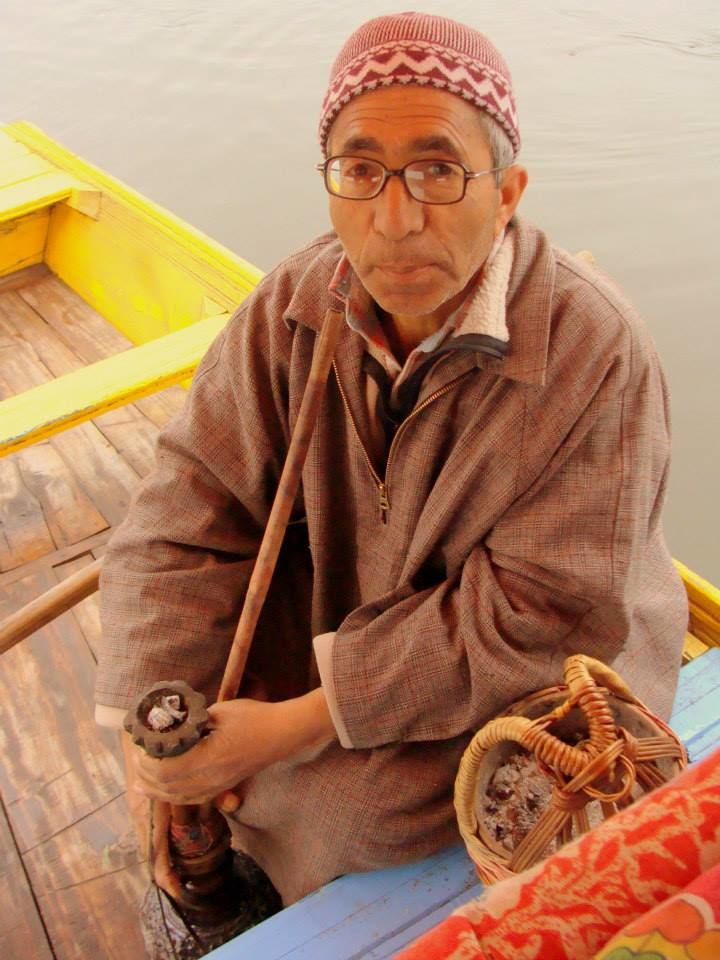 It was valentines day... And a night before I had informed my valentine that it would be nice if he came with some substantial gift and red roses. So in the morning at 7a.m I got a call from him and he told me to pack my bag till 11 am as he has made reservation in some Getaway near Delhi. I was already excited after hearing it.. So I started packing.
At 10 AM .: Noooo, this top is not that good. Let me take it out.
At 11 AM .: Oh God.. I forgot to put my dryer.
I was busy adding and deleting things from my bag and He was waiting outside my house and calling me again n again, so I told him that it would take just 5 more min. and I will be there.
At 12 AM .: Okay now its all done and I am looking fine so lets go :D
When I went down his face was red and he gave me that sullen look.. and started walking fast and as usual I started giving lame explanations about why I was late.
He screeched and told me that I think we will miss our flight so stop talking and move fast.
and I was like who books a flight for a getaway near Delhi (as we were already in Delhi)
He turned to me, giving that angry bird look and said "Listen shut up and now move fast" :/
It took me a while to figure out that it was not a getaway near Delhi..
So we tried hard but we missed our flight to Srinagar.
Yes he planned a trip to Srinagar - from 14th to 17th, because I dreamed about it since a long time.
So here is a piece of advice for all you guys out there
Whisking your partner away on a surprise, week long exotic vacation may seem like an extremely romantic idea for a Valentines Day gift but it does not always work out that way. In theory a surprise vacation is incredibly romantic but in reality it can often be filled with complications which put a damper on the trip
You can hide the name of the destination but atleast inform her to pack her bags in advance and not on the same day :(
But as all of my closed ones know I don't believe in giving up so I convinced him to travel by train. It was hard but I managed to ;)
At 4 PM .: After having lunch in some restaurant at Cannaught Place. We went to the railway station and booked our tickets by some agent in Shivshakti Express.
At 10 PM .: We were in train now. We were so tired that I don't even Know when I went to sleep
At 8 AM .: We were in Udhampur now, after drinking tea we booked a taxi for 200 rs. each and left for Benihal. The whole route from Udhampur to Benihal is very thrilling. The path is curvy with green and brown land view all around.
At 3 PM .: We reached Banihal and as it was Sunday so there was only one evening train that too at 5 pm.. we collected our tickets of 5 rs. each and waited for the train. From Banihal station you can see the PirPanjal mountain range. It was 15th of Feb and not to forget.. It was India Pakistan match going on that day and suddenly we got the news of India winning it, we forgot all the tiredness and were jumping with joy. The train now arrived, It is a local train so u have to be real quick to grab a seat in there and as we have practiced this a lot in Delhi metro so we managed to. There is a tunnel connecting Banihal with Srinagar and the train passes through it. Banihal offered tremendous scenery with green oasis villages surrounded by lower Himalayas and as soon as we crossed the tunnel and reached Anantnag the whole surrounding changed to blue and white, surrounded by Higher Himalayas. It was snow all over the place. The temperature dropped too.
The whole view from Banihal to Srinagar is sooo beautiful that it should not be missed. It is absolute paradise and you will feel like you are in natures den.
At 7 PM .: We were in Srinagar and outside the station our driver Akhtar was waiting for us. I had no idea where we were going, he took us to Nageen Lake.. where our house boat was booked with lily of Nageen group of houseboats. He led us to the houseboat through a big garden and the boat looked beautiful from outside, The owner Mr. Ajaz Karnai is a very good man and the boat was really well maintained. He showed us our room, it was very cold, he gave us an electrical blanket and they have this special system of keeping the room warm using wood fire known as Bukhari, It was refueled every night and it kept the room warm. Washroom was very clean with water heater in it. After freshning up ourselves we went for a walk inside the boat, they had awsum decor inside the dining room and the play area. The veranda overlooked the lake which was bustling with well decorated shikaras (boats).
At 9 PM .: The dinner was ready. Mr. Karnai made Kashmiri Dum Aloo and Daal with soup for us. I must tell you it was the best Dum aloo we ever had.
16th Feb.
At 7 AM .: We got ready, and after having breakfast. We left for Gulmarg with Akhtar. The beauty of Srinagar is completely unmatched. It is known as "Venice of the east". And it is soo true, you will realize it once you are there. We saw army men standing after every 2 to 3 house. Various thoughts were running inside my mind, We had a small discussion with Akhtar about it. After crossing Lal chowk we stopped at a shop, and Akhtar told us to gear up for Gulmarg. They made us wear long boots and two jackets with gloves. I told them that they are overdoing it but they insisted to keep wearing them.. So all geared up we headed for Gulmarg and suddenly what We see is snow falling all over the place making the surrounding more beautiful. A policemen stopped our vehicle and told Akhtar to tie a chain around the tyres as there was risk of slipping if he snowfall increased so he did as he was told to. After half an hour of drive we were in Gulmarg
We stepped out of the car and It felt like there was no ground over there. My legs were fully covered with snow and then we realized how right those guys were.
After walking around for 10 min. we decided to build our first snowman.. It was soo easy to roll the snow as fresh snow was falling all over the place. The snow felt like cotton candy but Till the time I finished it my gloves were all wet and my hands went numb. We went to the maggi walas standing there and had one plate of it, I still dont knoe how were they able to cook it in snowfall also.. Now it was the time for ice skiing. The ticket costed us 700 rs. each. It was my first and the most amazing experience. In the starting it seems tough but after 20 min. You really start enjoying it..
At 2 PM .: We left for Hazratbal shrine. It is a beautiful sparkling white structure of Islamic architecture. This is a must visit place.. the environment has something, I don't know what but is quite relieving. Though they provide black scarfs inside but it would be better if you carry your own
At 4 PM .: After having lunch, we decide to take a walk through the streets of srinagar till dal lake.. as the weather was clear now. The main street across Dal lake is known as Boulevard Street. The Boulevard road makes for a lovely evening walk. After walking for a while we decide to sit near Dal lake
Spending the evening at Dal lake with the person you love, with the chill wind blowing across the lake interacting with the waves and light Kashmiri music being played somewhere and the only thing in view is a Shikara that too very far.. All this contributes to a pleasing sense of happiness which cant be explained in words.
At 9 PM.: We started walking towards our houseboat, Mr. Karnai was already waiting for us for dinner.. After having dinner we sat on the roof of the house boat with Mr. Karnai, listening to his experiences.
17th feb
At 6.30 AM .: I Practised yoga on the roof top of the house boat and enjoyed the view of sunrise. Mr. Karnai bought chocolate milk for us over there only. The morning view of srinagar from the deck of the houseboat cant be explained in words. You can actually see 10 different colours around you.
At 8 AM .: After having a cup of Kahwah (a traditional green tea of Kashmir which consists of saffron strand and the crunchiness of almonds),it is a must try too. Now it was time for the Shikara ride.. The ride was arranged by Mr. Karnai.. Just wish whatever you want and it will be fulfilled by him with a smile on his face. (Offcourse you will have to pay for it as he is no genie :D ;) ). His ever stated line "koi parwa nai" has become a staple in my day to day life
The name of our Shikara man was Mr. Abdul, he was a very generous man too... As there was snowfall on the previous day so it was cold outside, to make us feel warm he gave kangri to keep it with us. As we were getting comfortable and enjoying the view of Nagin lake, we saw lot of Shikaras coming to us. We were surprised by the variety of wares they sell. We had to vehemently tell them we weren't interested. The secretive display of jewels, assurances that the saffron is the purest and the flowers the freshest is all quite amusing, though.
We did buy some hand made Shikaras. Mr. Abdul sang the Kashmiri version of "Bumbro" song for us and I must say he was really good at it.
After 3 hrs of Shikara ride. We finally came back to our houseboat and with a heavy heart left for the airport.. But I must say this was the best valentine celebration till date.
Guys seriously the Diamonds - Perfumes - Shopping are too cliched
If you really want to make it memorable.. Take her for a trip to some place beautiful.
Happy Tripping :)