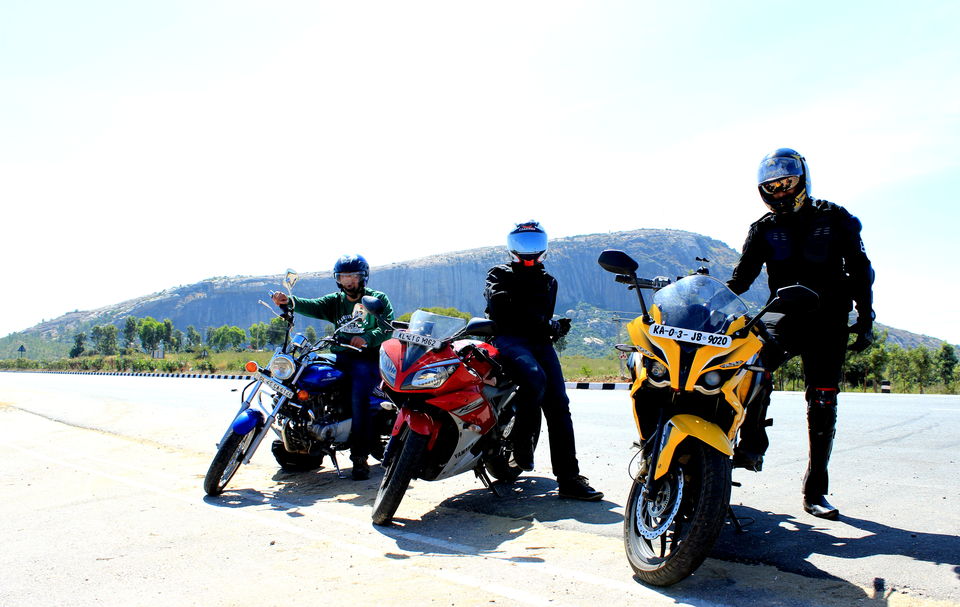 A day trip from Bangalore to see the art works made on rocks by some great artists during the ages of Ramayana. It was the first trip of five bikers together- Vaibhav, Teja, Tushar , Abhishek and myself . We started around 5.30 in the morning and reached the meeting point Marthalli. All the beasts started rolling and we stopped for a small breakfast at Yellahanka. After that the RIDE started… Yes I meant it! ;)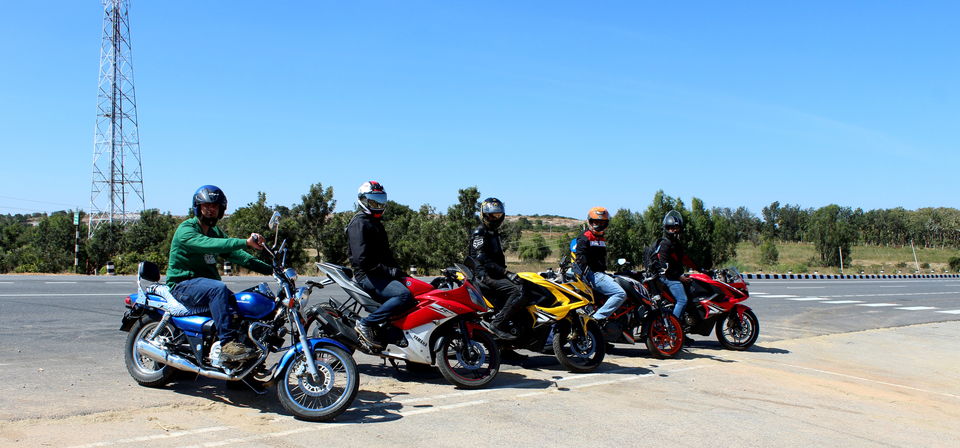 NH7 is almost like a race track with less number of speed breakers and road patches. Duke 390 crossed 165Kmph, RS200 crossed 155kmph and I had the pleasure of riding at 147kmph which was the highest of all time with my R15. After a small race, we took the side route for Lepakshi from Kodikonda. As you enter the village, you encounter the 4.5 Mtr high statue of Nandi carved out of a single rock. This is the second largest monolith in India. The best part is, the sculpture has been positioned in a place so that it faces the shivalinga which is shielded by a large serpent inside the temple. The approximate distance between Siva and his Nandi was about 200 Mtr and in between there are trees, roads, small houses of villagers etc. But still it seemed like Nandi and Siva were talking to face to face. One should experience that eye to eye contact between them.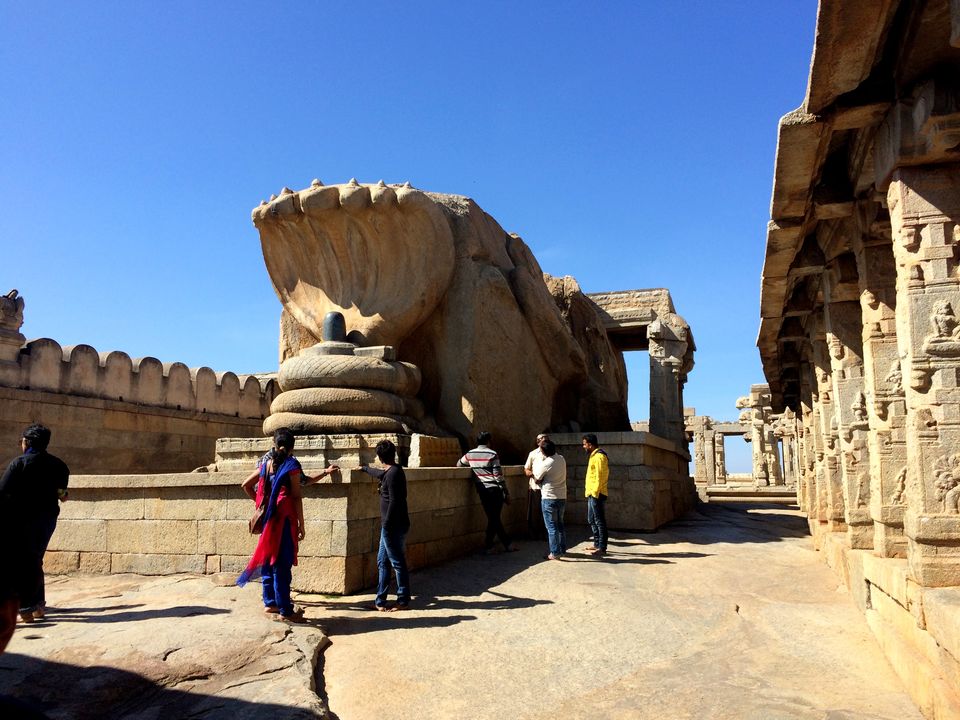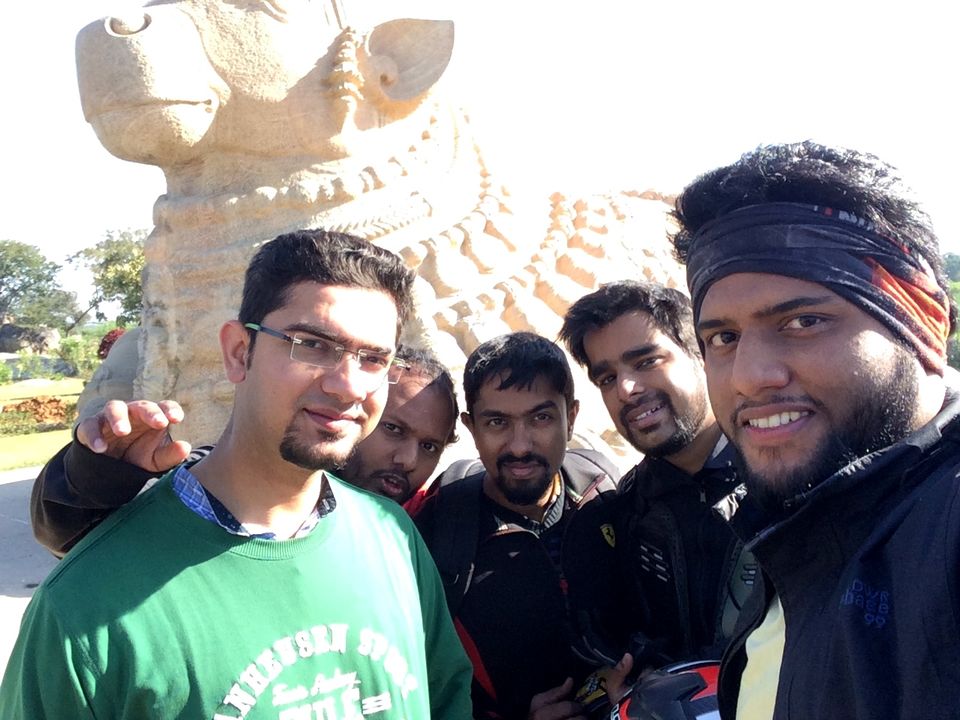 Talking about the temple- Veerabhadra temple is very famous for its hanging pillars, Durga Paadam, the eyes of Viroopaakshanna and Lepakshi saree designs. The paintings on the roof are made with natural paintings. These images will definitely describe the peace of mind you will experience there. Prayers will be always there inside the temple and they will explain about the speciality of each and every gods of Lepakshi. As you step outside the temple, you will see an open air kalyana mantapa with some pillars which still exist from the ruins of past.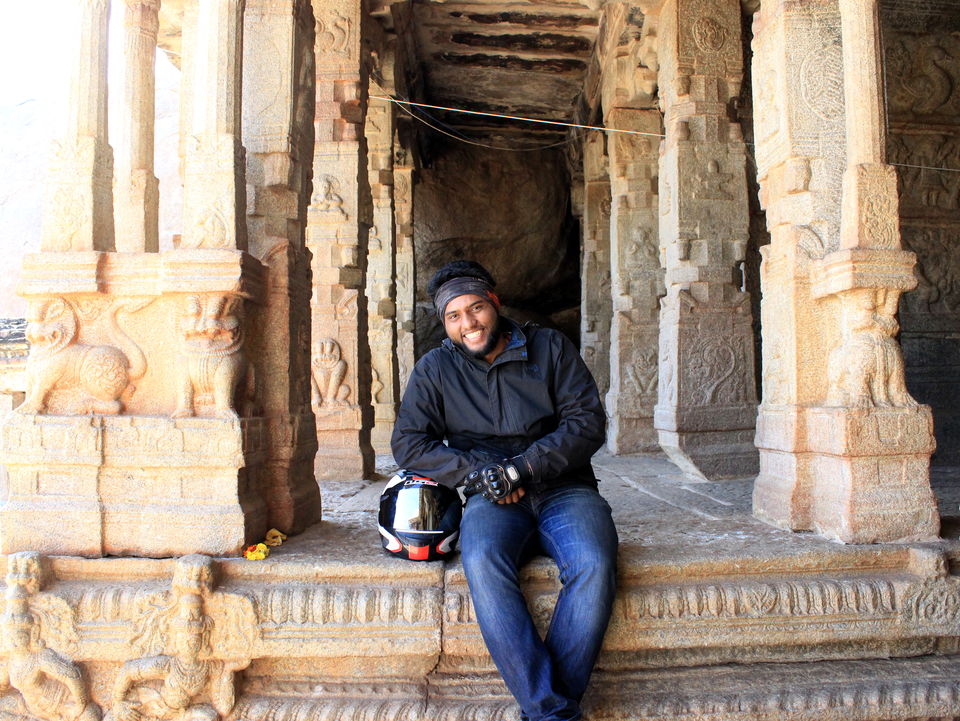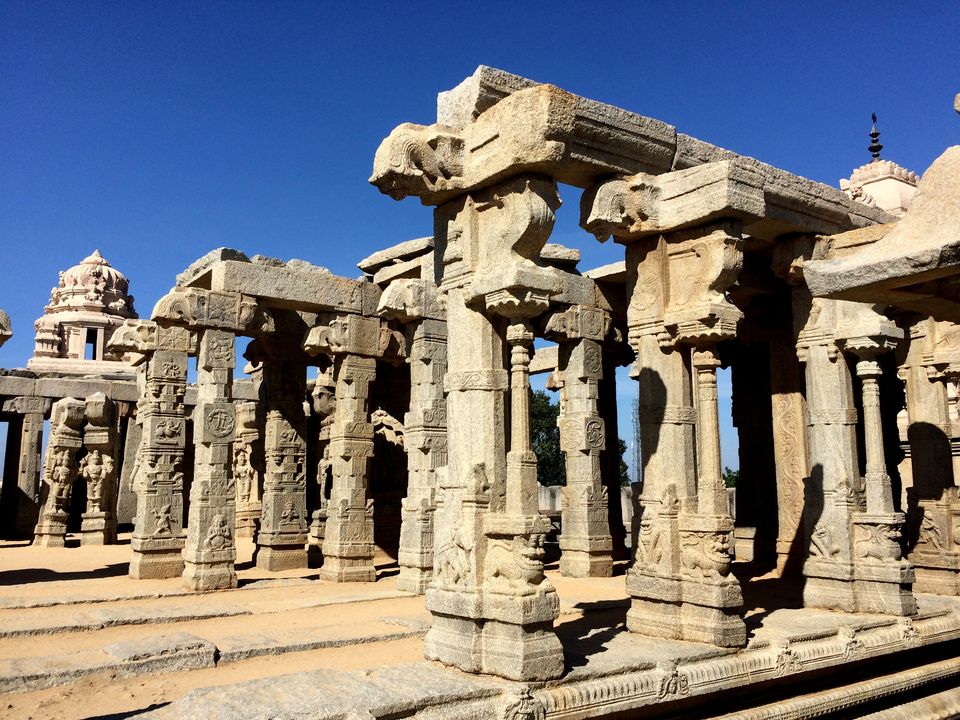 If you want to go on a ride which can be covered in a day, this place can be added to your bucket list. Approximately 122 KM from Bangalore and your wheels can touch AndraPradesh too. ;