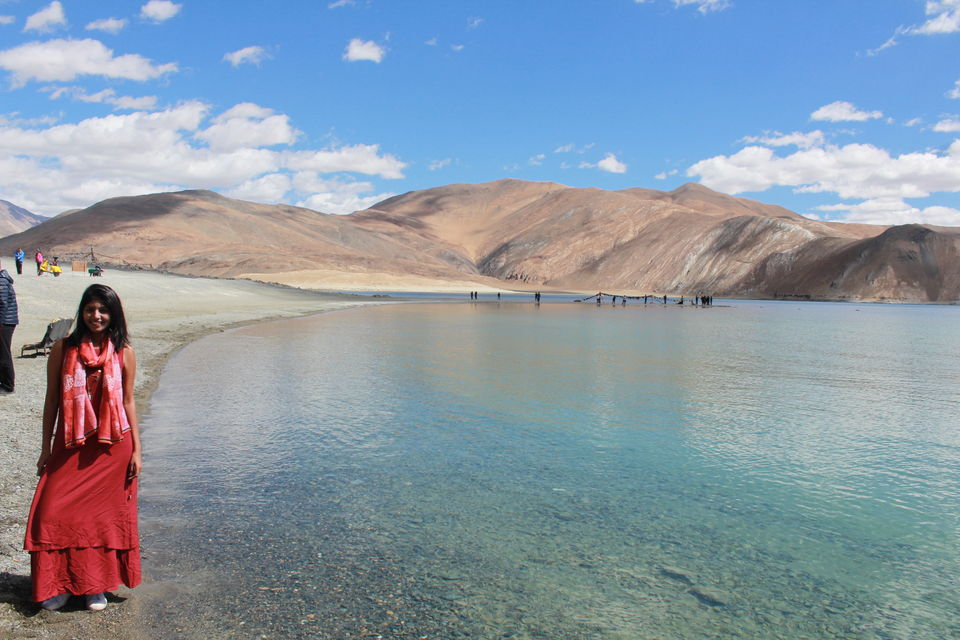 Leh was on the bucket list since a long long time. So finally this year I planned Leh trip around month of August. After a lot of research I came up with this itinerary. This is that kind of place where road is equally or sometimes more beautiful than the destination. I enjoyed every bit of this trip. Leh has got most memorable landscapes, welcoming people and culture shaped by the neighboring regions like Tibet, China, Pakistan.
Trip : Booked trip for first week of august via http://traveltriangle.com/
Best time to visit : May to Sep
Duration : 11 days, 10 nights
Cost : Approximately 35K per person + flights
Travel : Booked return flights from Pune and Innova from day 3 for rest of the trip.
Route – Leh-nubra-leh-pangong-leh-tso moriri-sarchu-manali-chandigarh
Hotels : Leh (Ladakh palace), Nubra (Sand dunes camp), Pangong (Yak Camp), Tso moriri(Pangong delight), Sarchu (Dorje Camp), Manali(Hotel Marble), Chandigarh(Hotel Diamond)
Important things to carry : Basic medicines for cold cough, Anti mountain sickness & motion sickness pills, Govt Id proof for permit to visit places, winter wear.(There is separate list for bikers and trekkers)
Prepaid sim cards are not supported in Leh, better to carry postpaid. But there is zero network as well as electricity cuts at most of the places.
Food : Hotels and camps do provide typical basic Indian meal. There are small food stops serving local food near village areas.
Day 1 : Arrive in Leh
Arrived in this beautiful town. It was a small army airport surrounded by bare mountains with clean and cold air. Took a cab to our hotel. Leh has a completely different landscape than rest of the Kashmir. First day in Leh is a mandatory rest day. You have to give body the rest and time to adjust to high altitude. We explored hotel, had some food and slept for couple of hours......
To read complete blog and checkout photo gallery please visit : https://mybarefootexpeditions.com/2018/01/30/leh-escapade/
Please follow my blog post for more travel stories.
If you have been to Leh, please share your experience in comment box, if no then plan asap and let me know if you need any help, I will be more than happy to help :)