Every biker's dream not only from India but from all over the world too, is to get Leh'd.
#Majorthrowback
Got Leh'd in 2013 but the memories are still fresh.
Have shared my photos ,views , comments on FB

https://www.facebook.com/rohit.ghodke.58/media_set?set=a.10153384234881682&type=3
but never made it to video.(Thane-Leh-Thane)
So this is my amateur attempt of making video with all the footage we collected with mobile,DSLR and simple point and shoot camera fixed over the fuel tank...
Hope you all like it....
And if you like it please do like,share and subscribe to my YouTube channel ,please☺️...
Plenty of information available on internet regarding the hotels , route , updates for Ladakh trip.
but for status on road condition up in the north i personally trust BCMTouring. You can take guidance from their forum too.
XBHP the one of the biggest and trusted community along the bikers is there to help you in any way you need.

Overall route followed by me is summed up in the following image....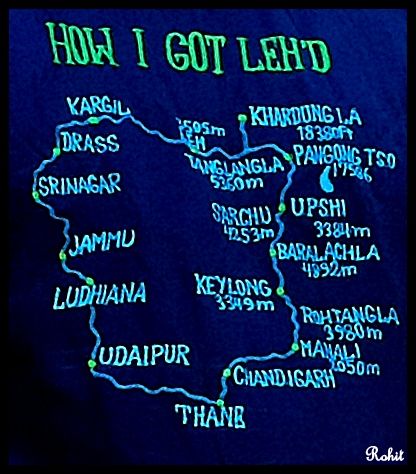 So go ahead and get Leh'd. A journey not to be missed to find your inner soul..
Truly a dream lived................................................GOT LEH'D 2013