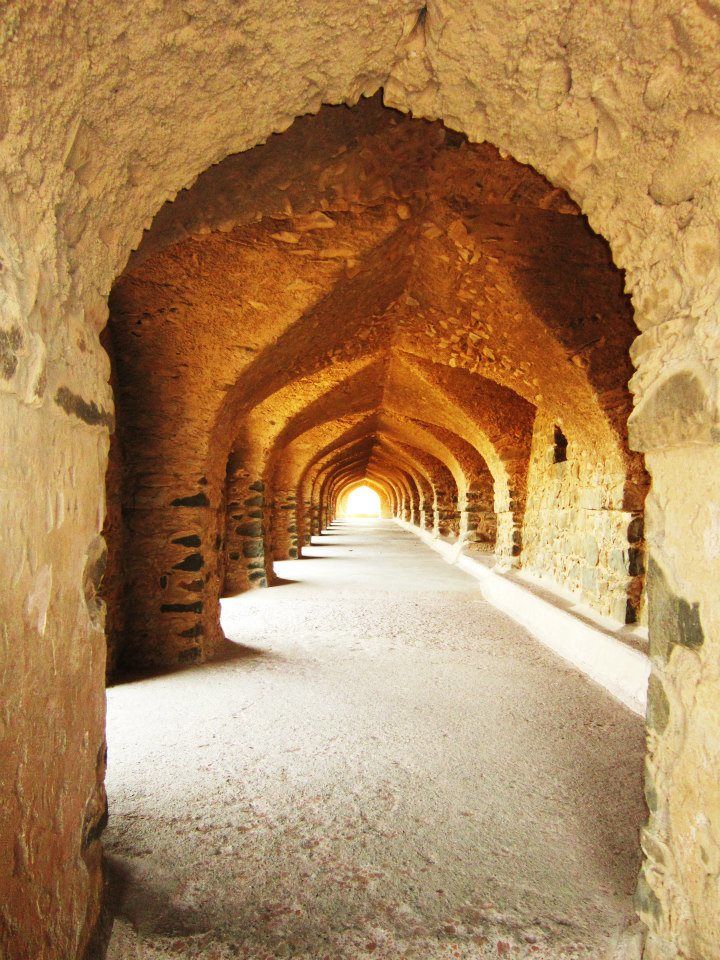 My eternal quest to visit important historical places, took me to Mandu while visiting MP. Little did I know that it would be such a rich place brimming with history in every nook and corner that would leave a mark forever.
Hundred kilometers from Indore, roads are the most preferred way to reach Mandu. If you prefer trains then, Ratlam is the nearest railway station at just around hundred twenty kilometers. After spending a day in Indore, we decided to start for Mandu early morning in a cab.
A hidden gem in the heart of the country, Mandu attracts visitors but not commercialized like many other well connected monuments in India. Some say it's the "Hampi of the North", well I don't deny that and hope with passing time, its charm remains!
Mandu is paradise for history lovers, with tremendous historical significance. It is a ruined fortress town in the Dhar district in Madhya Pradesh, India. Mandu has names associated with stalwarts like Raja Bhoj of Ghuri dynasty, Mughal era rulers like Humayun, Noor Jahan and Akbar are directly or indirectly related with this area of around twenty kilometers. However, the love story of Bazbahadur-Roopmati made it immortal with structures and folk-tales itched forever in the history of Mandu.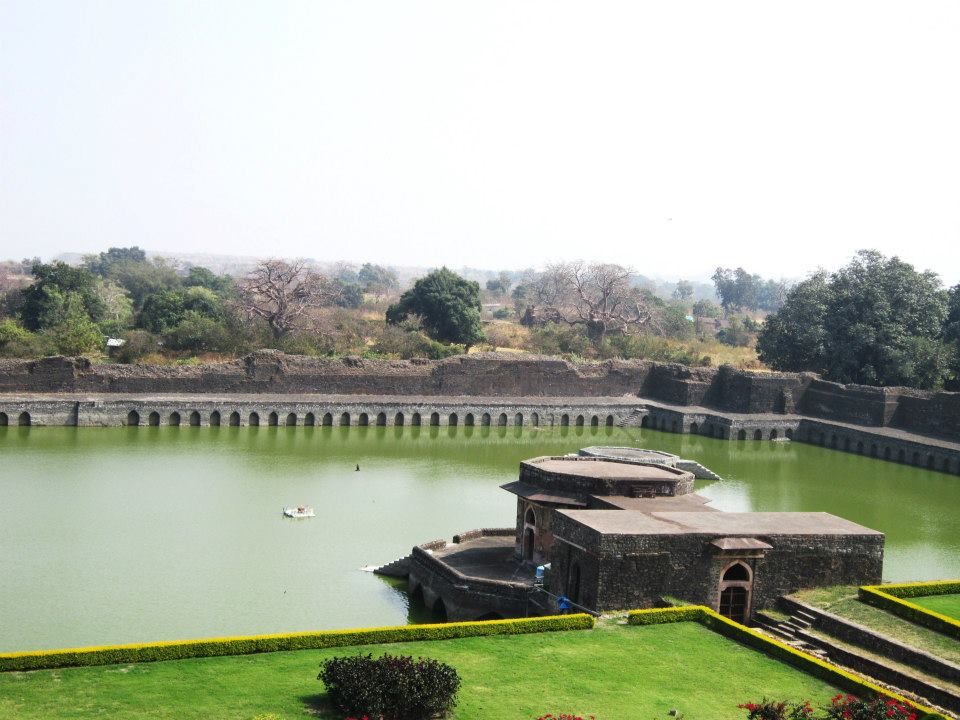 To be precise about historical significance, the earliest reference to Mandu is available in the Sanskrit inscription of 555 AD, which tells that Mandu was a fortified city even in the 6th century BC. It gained prominence in 10th and 11th century under the Parmars (who called it Mandavgarh), then successfully invaded by Khilji, Mughals and finally Peshwa.
Perched on Vindhya range on a plateau, today the place is dotted with scores of structures, most signification ones are majestic like the Jahaz Mahal, situated between two artificial lakes, this two-storied architectural marvel is so named as it appears as a ship floating in water. During monsoon, its beauty is at its peak. Hindola Mahal, Jami Masjid, Roopmati's Pavillion, Rewa Kund, Bazbahadur's Palace and Hoshang Shah's tomb.The last mentioned supposedly provided the template for the Taj Mahal. The ingenuity of the erstwhile architects could be seen in Noor Jahan's hammam, splendor of royal living through the kund dedicated for Rani Roopmati to enjoy luxurious bath while other ladies sang about, the thought to have underground women quarters connected via tunnels to protect them in times of invasion are some of the reflections of what the era might have been.
These stories in stone, combined with the placid rustic setting, makes for a soothing break from the mundane. ASI has done a commendable work to keep up this wonderful piece of bygone era. The gardens are well laid and ponds are clean.
While Mandu is beautiful throughout the year, it can be really hot during summers ( April-June ) , pleasant during Nov-Feb and awesome during monsoon. Hence it attracts visitors the most during monsoon season to entrench with lush green hills & dales and water-filled lakes & talabs is like an enchantress ready to seduce the visitor with her charm & beauty.
Few things to consider for enjoying your trip most -
Be ready for lots of walk so it's a good idea to carry water bottles, hat/umbrellas to beat the heat. Mandu can be covered in one day, but to re-live the past and romanticize with history, a night-stay in the local M P Tourism outfit is recommended.
I would definitely go back in rainy season with a night at hand !