Riding on a motorcycle, going past bustling cities, and enjoying the beauty of nature along the way is a dream come true for any motorcycle enthusiast. The thrill and adventure along with marvelous views that come up with a motorcycle riding tour are one of the most exciting experiences that you can get in your life. If bike trip is also your preference and if you are searching for where to go for a road trip, we have curated a list of top 5 road trip locations in India.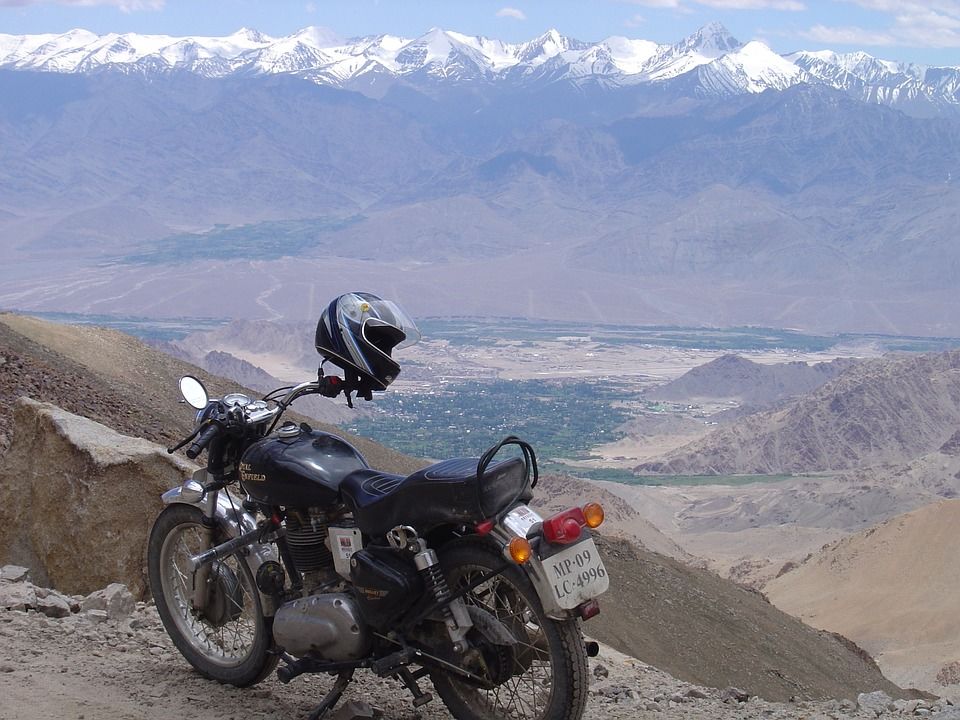 1. Leh Ladakh
It is one of the most beautiful and serene places in India. You will get to explore so much in here given its numerous valleys and scenic views. Some notable places that you will definitely enjoy here are Shanti Stupa, Leh Palace, Ladakh Hall of Fame and Spituk Gumpa.Apart from that, it has a rich flora and fauna. If you want to enjoy its natural habitat and scenic beauty to the fullest, then bike ride is the most preferred way.
What should be in your bag?
First aid medical kit, sunscreen with good SPF, hat, water or wind proof jacket, lip balm, Swiss knife, and water bottle. Apart from that, you may also want to take some edible stuff like pickle or chocolates because Ladakh food is bland. However, while traveling to Ladakh, you can order food online in train en route and enjoy the train journey.
Best time to go
Plan your trip during summer between May and June. At this time, the snow starts to melt and you will have a stress-free tour.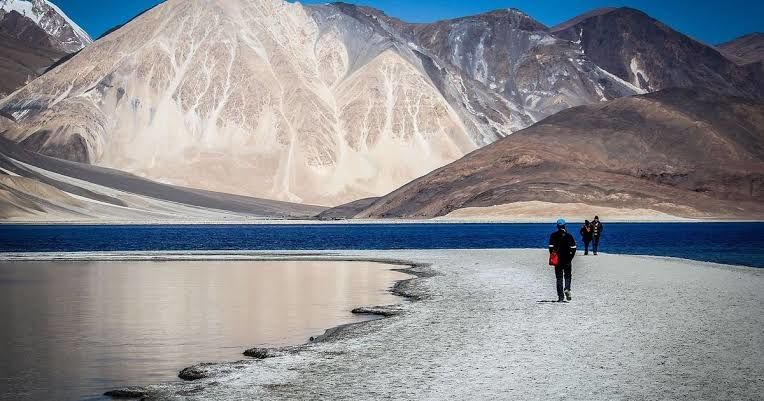 2. Darjeeling to Sikkim
If you are still not satisfied with your Himalayan adventure in Leh Ladakh, then you must turn your motorcycle to this route. NH10 connects Darjeeling and Sikkim. It's a 127 km long ride. But once you start your trip, you will feel like you can go more. You will get enchanting landscape and natural beauty along the way. Don't forget about spectacular tea gardens. If you are a beginner or trying bike trip for the first time, then Darjeeling to Sikkim ride is perfect for you.
What should be in your bag?
Warm clothing, torch, lock and chain to secure luggage, medicine kit, one id proof, and mosquito repellent if you are planning to halt in low altitude areas.
Best time to visit
Summer months from April to June are the ideal time to travel here. If you want to witness blooming natural beauty of this place, plan your trip during spring from March to May. But if you want to enjoy the majestic Himalayan beauty, then go during Autumn season.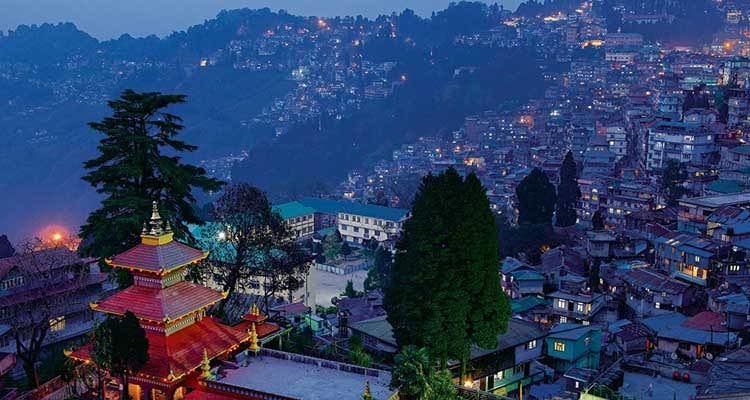 3. Jaipur-Jodhpur-Jaisalmer
If you are more into dry places and solitude of rustic cities, then this trip is for you. There is no better way to explore these royal places other than to take a bike tour in the region. However, going through the desert can be tricky sometimes, but no adventure is complete without some risks and challenges, right? You will experience landscape that has a mix of brown and green hues. Plus, you will love the taste of rural cuisines. Some notable places to visit along the way are Jaipur, Nagaur, Jodhpur, Ramdevra, and Jaisalmer. Each year, a 3-day Jaisalmer Desert Festival is organized during the month of February. It is an extravaganza of vibrant dances, music, competitions, and fascinating performances, you will also get a good taste of local food and exquisite handicrafts. So, if you're planning this trip, try to attend the festival. You will love it.
What should be in your bag?
Keep a sunscreen with a high SPF, lip balm, sunglasses with good UV protection, a hat, torch, toilet paper, and hand sanitizer. Apart from that, you may also want to put Jacket and extra clothes in your bag for cool mornings and evenings.
Best time to visit
October to February are the ideal months to go on this trip. Avoid summer months because it can get pretty hot in there.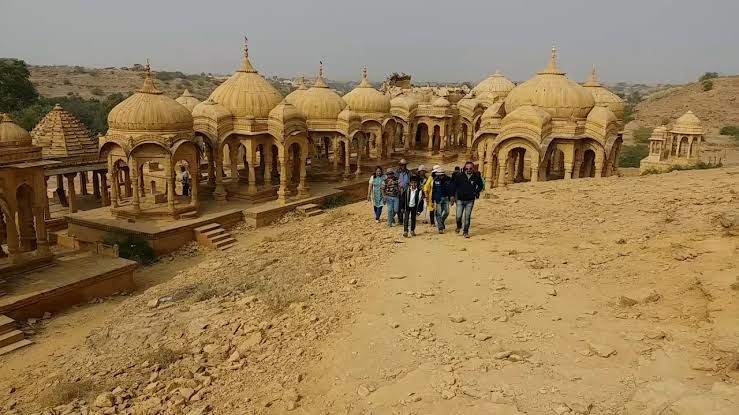 4. Delhi-Ranthambore
Ranthambore is a famous place for wild animals and biological parks. It is a fun and challenging bike trip for all avid travelers. Your trip will include some of the famous destinations as well such as Agra, Bharatpur, Jaipur, Dausa, and Lalsot. You will get to explore different scenes and landscapes along the way. From majestic Delhi-Agra Yamuna Expressway to sparsely populated land and scenic streets, you will get them all. Apart from that, you will not lose sight of Rajasthan architectural buildings along the way.
What should be in your bag?
Just keep all necessary stuff like clothing, slippers, mosquito repellant, a pain relief spray, a first aid kit, a Swiss knife, water bottle, and a torch.
Best time to visit
Winter months from October to January are the ideal months for this trip.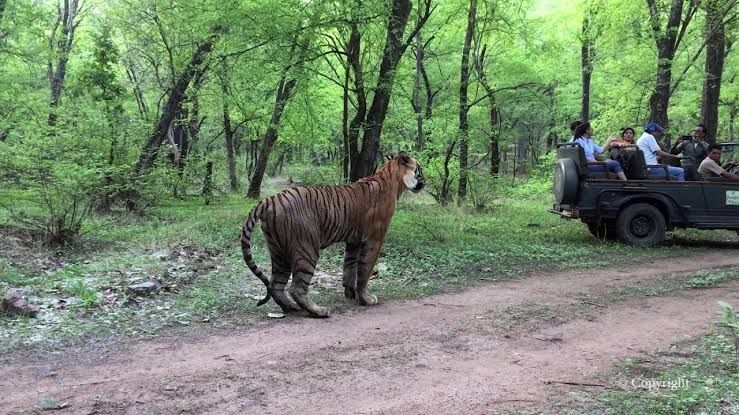 5. Chennai to Pondicherry
This road trip is an all-time favorite among both tourists and locals. There are different routes for this trip but the most common is East Coast Road (ECR) which runs along the Bay of Bengal. It is a 160 km long trip which is generally completed in 3.5 hours. The weather is pretty awesome around here for sightseeing. Some notable stops and destinations along the way are Alamparai Fort, Mahabalipuram, Mudaliarkuppam, and Kalpakkam, a nuclear facility.
During your trip, be prepared to witness an amazing sunrise. Just turn your bike towards the sea at any place. If you are into trying out different cuisines then look nowhere else. This is the dream road trip for you. You will encounter numerous cafes and restaurants which serve delicious international cuisine.
What should be in your bag?
Pondicherry and its surrounding areas have moderate, tropical temperatures all through the year. So, there is nothing to worry about. But keep all the basic stuff like cotton clothing, sunscreen, sunglasses, comfy slippers, and a hat. Apart from that, you can also keep mosquito repellent in case you need it.
Best time to visit
Winter months between October and February are the ideal months for this bike trip. Try to go around Christmas as there are lively celebrations going around.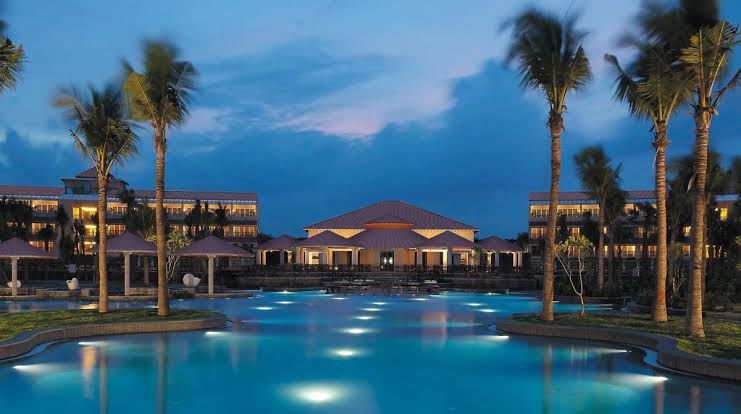 India is a vast country with diverse culture, terrain, and cuisines. So, there is no one best trip. Explore as much as you can. In case we missed out on some routes, feel free to comment your thoughts.