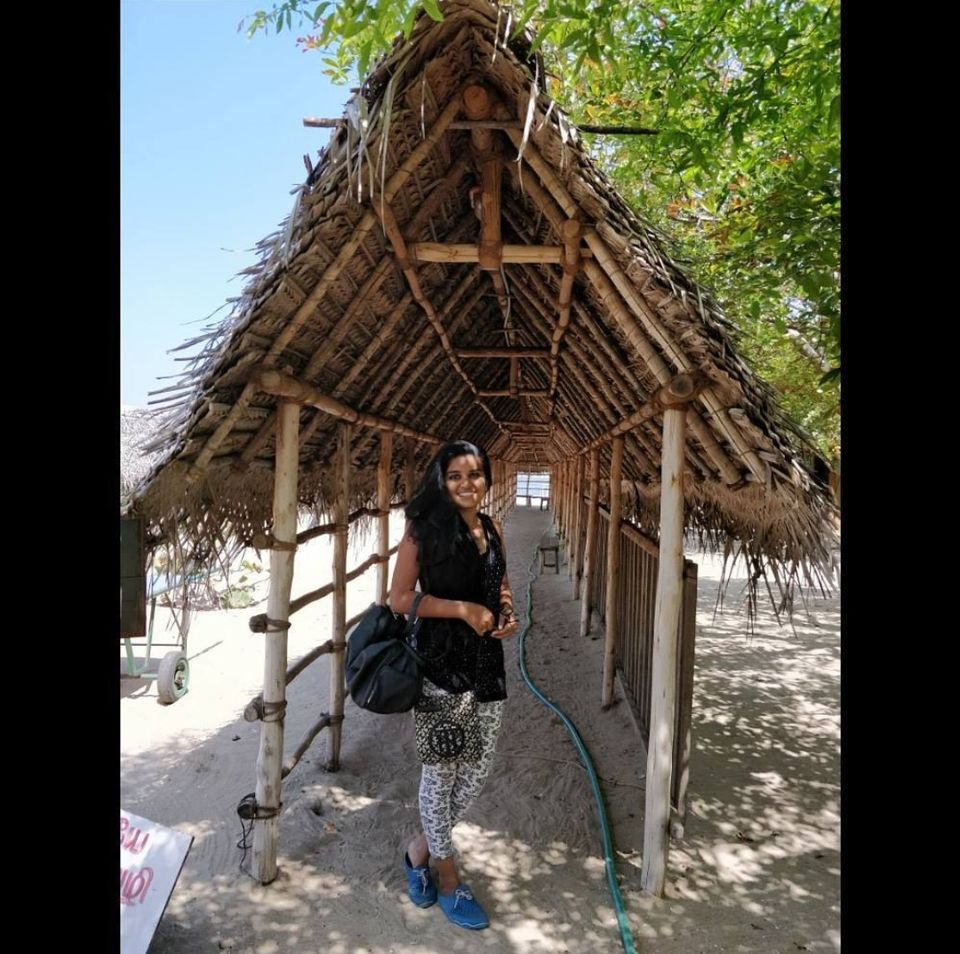 I always dreamt of going alone to places and meeting new friends and exploring.
So i decided to go on this trip alone.
I started my trip from Hyderabad railways station(Chennai express) , as i made my reservation only 1 week before the trip i couldn't get sleeper class and had to adjust in RAC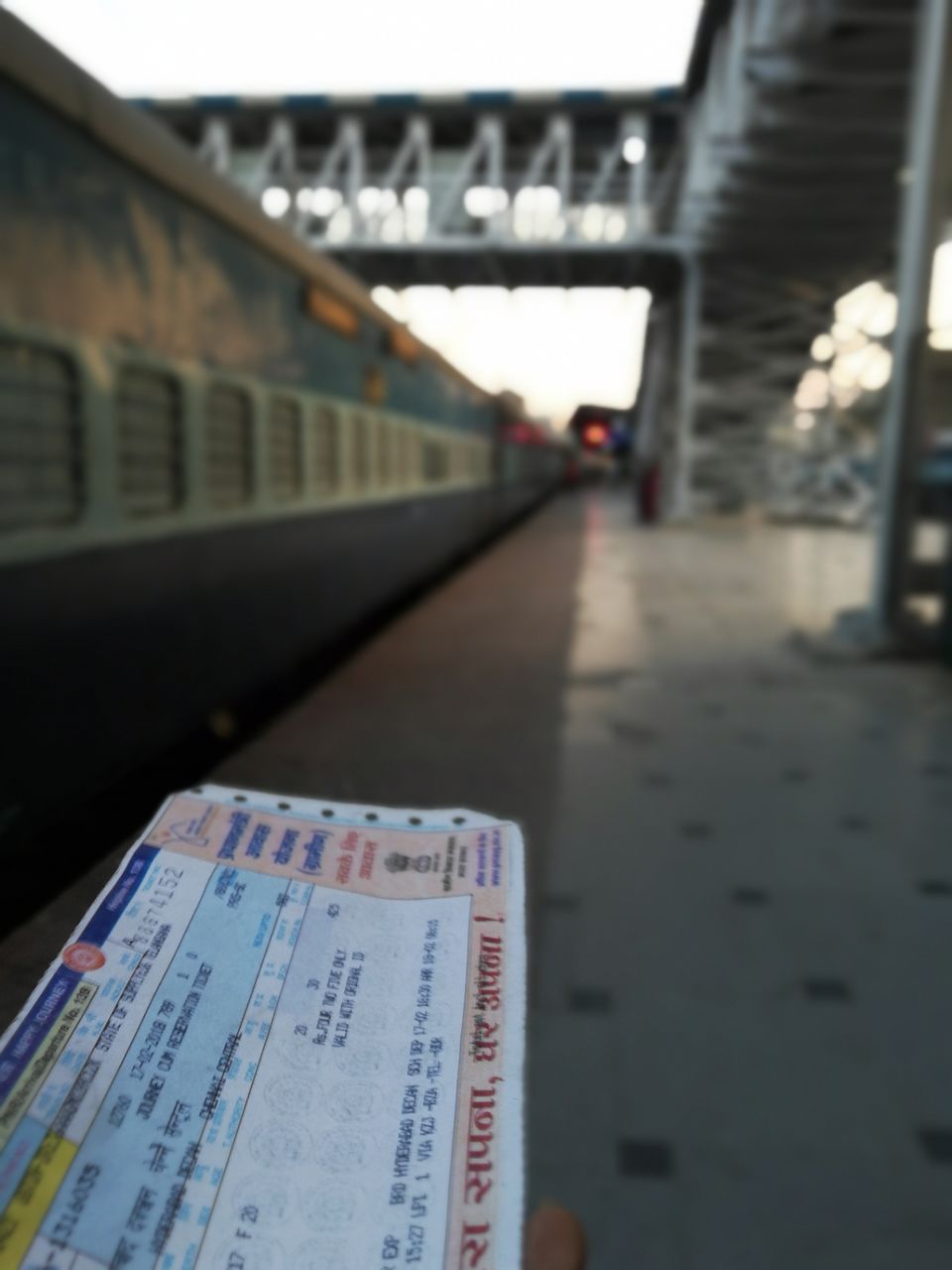 I arrived at Chennai central around 6:00 am.
From there I took a local bus to kadamba bus station from there i took another bus to pondicherry.
The road (ECR) from Chennai to pondicherry is to costal line road and it was one of the best journeys.
After 3 hour journey i reached pondicherry bustop. From there i Walked to my Hostel that i have booked (Villa Olivia, Valentine hostel)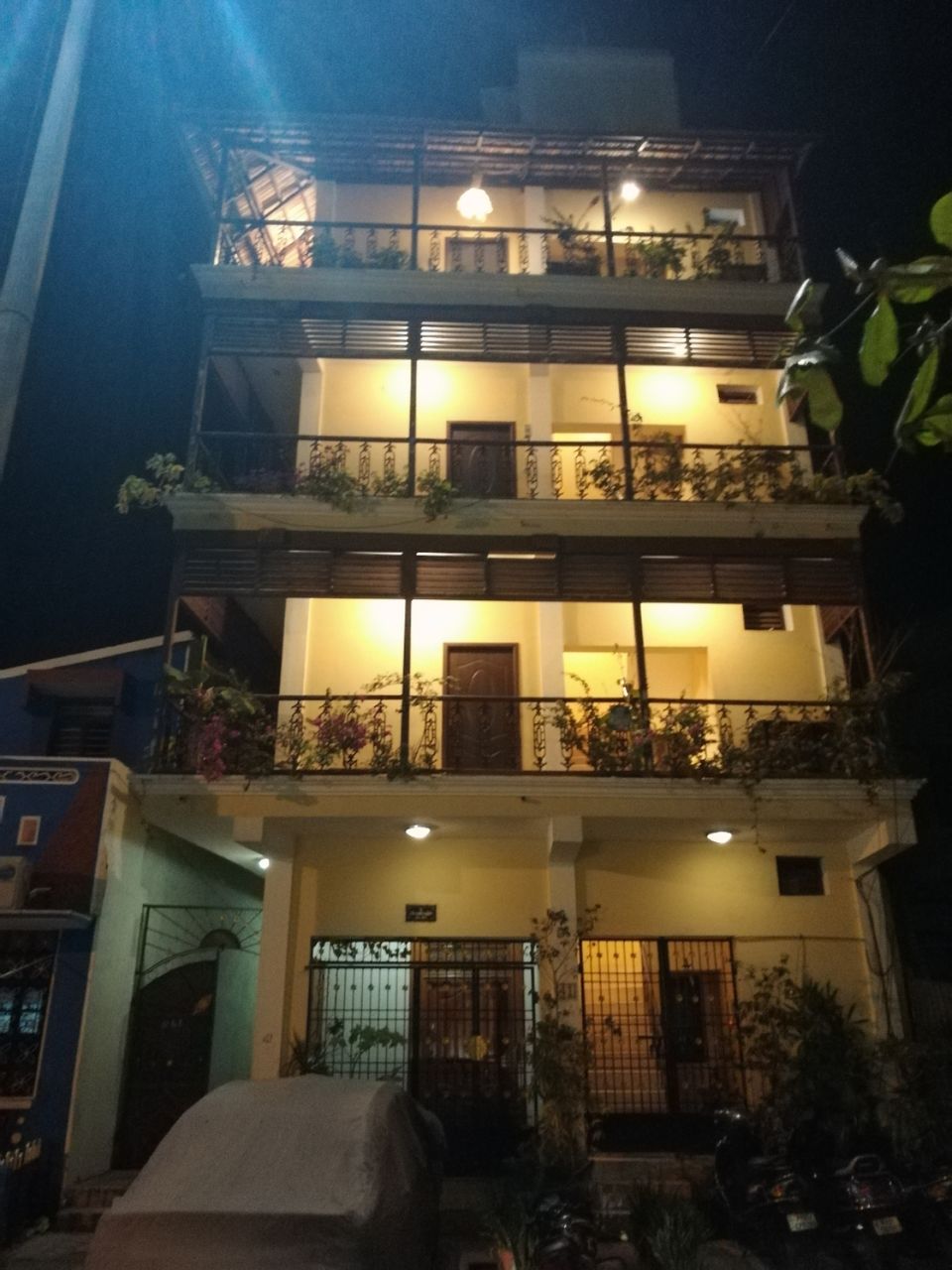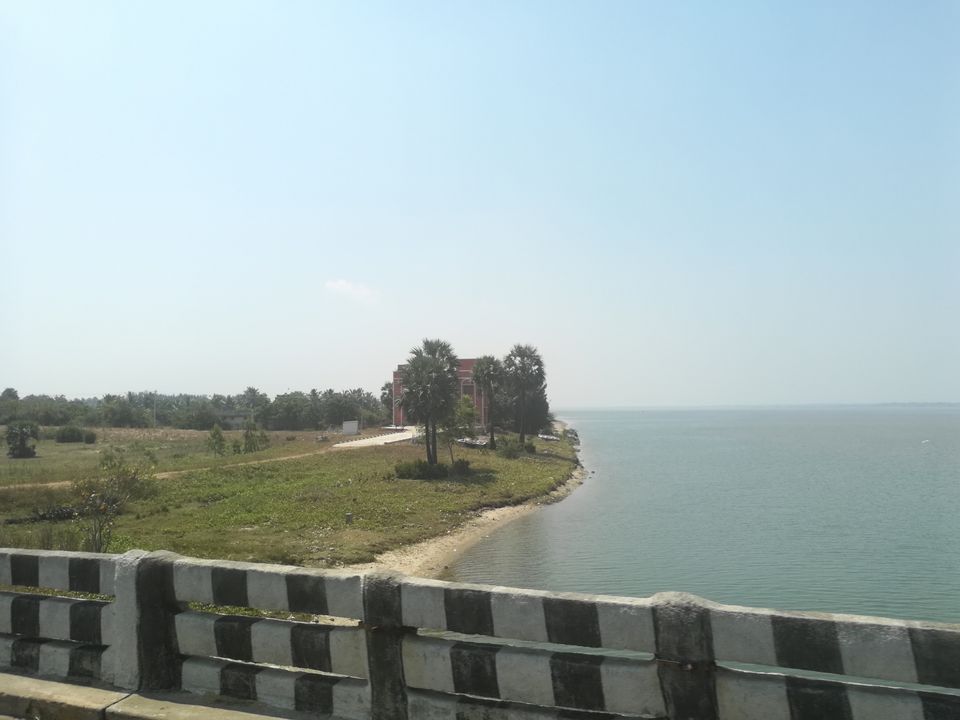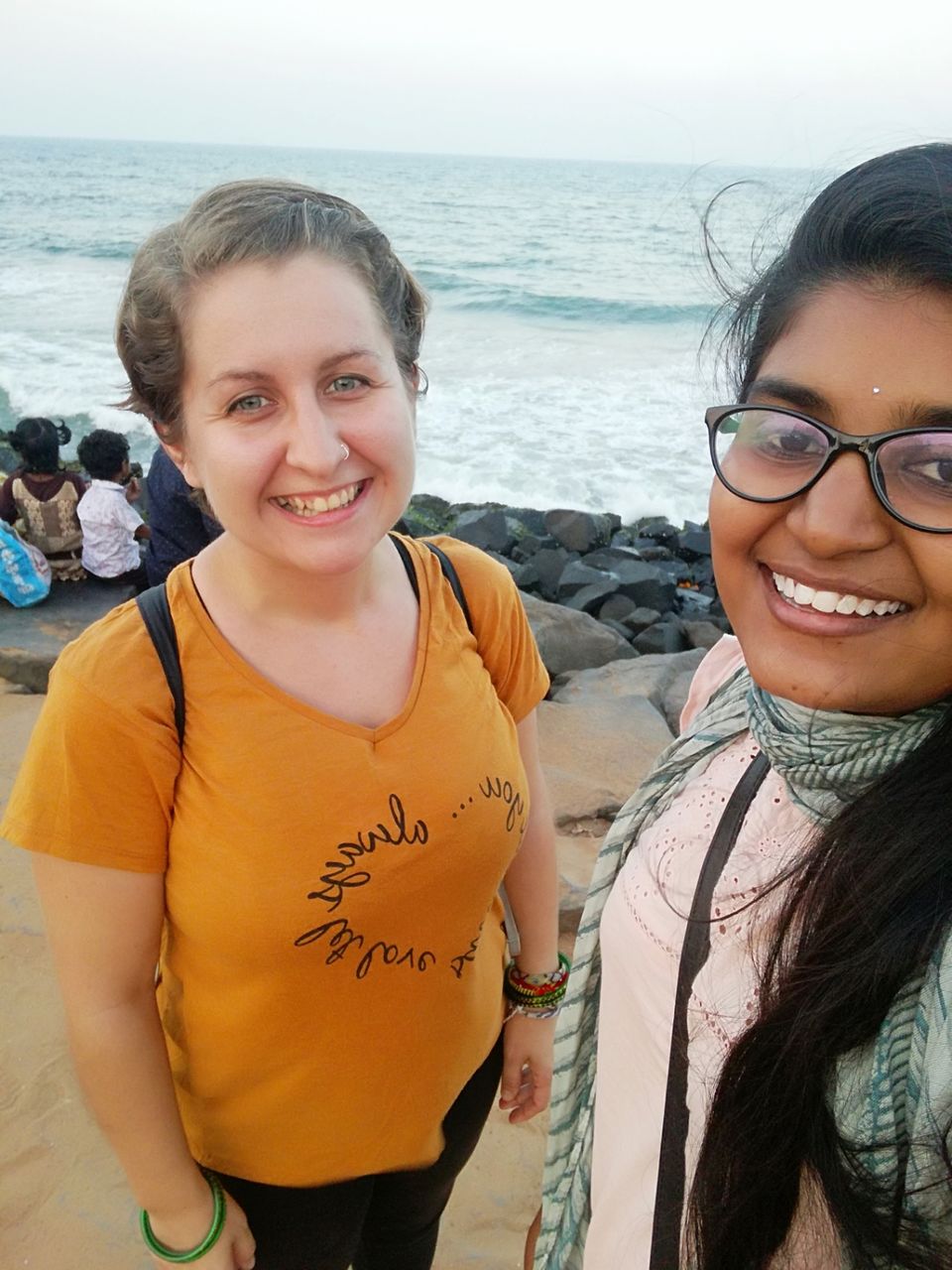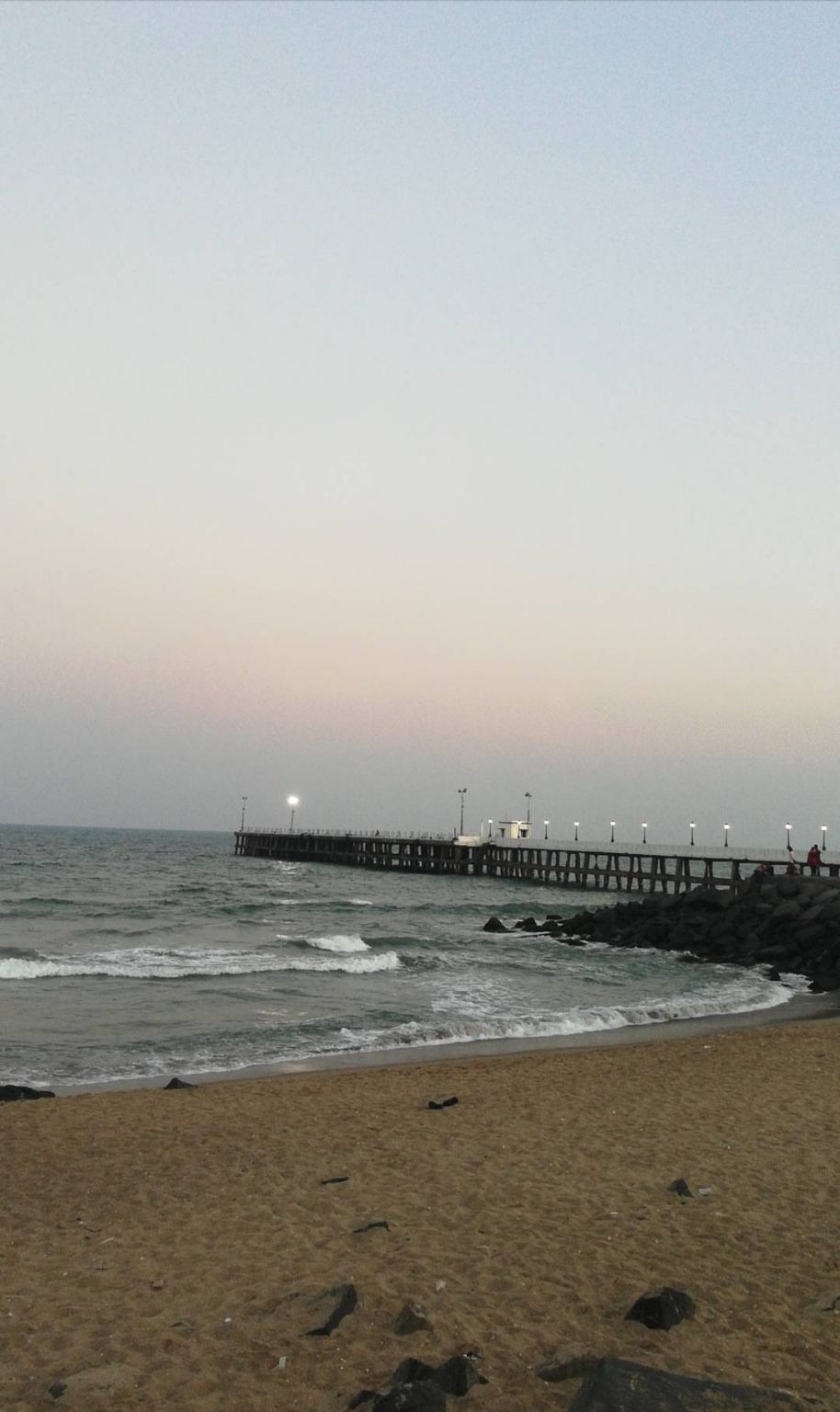 It was a double bed room flat and i was sharing my room with 2 other people and in the whole flat we were 6 people, which made really good bunch of travelers to roam around.
As it's was too long that haven't seen beach
I dropped ny luggage and rushed to the beach with one of my roommate (yeah i easily make friends :p) we spend some time chilling in Rock Beach nd headed back to hostel and ending my day 2
I am a morning person when i travel. I have this urge to see places. So i woke up around 5:30  and again both of us rushed to beach for sunrise. The sky was clear and it was a good start to our day.
In our way back to hostel we clicked few pictures of French colonies, from hostel both of us went to Auroville to have my booking to Meditate in Matrimandir. As there were no frequent direct busses to auroville from pondicherry bustop we took a bus till some village near by and from there we hired a auto to Visitors center auroville. Auto charges us 200rs which i feel was quite expensive for the distance that we traveled. We had our breakfast in visitors center, I had my booking done, we roamed  in handicrafts store for some time and 1km from visitors center there was a bustop that had direct bus to pondicherry. We took that bus and came back to hostel.
We got plane rice parcel to our hostel as i was carrying pickle that my mom gave and i shared my lunch with my roommates.
As it was too hot and humid I was exhausted and took a nap.
In the evening we took a ola cab to serinity beach and we clicked few pictures, watched the sun go down and we realized that there were only few people in the beach so we booked a cab back to our hostel.
There is a church near to my Hostel and we went to that church and returned back to hostel.
And here my day 3 ends .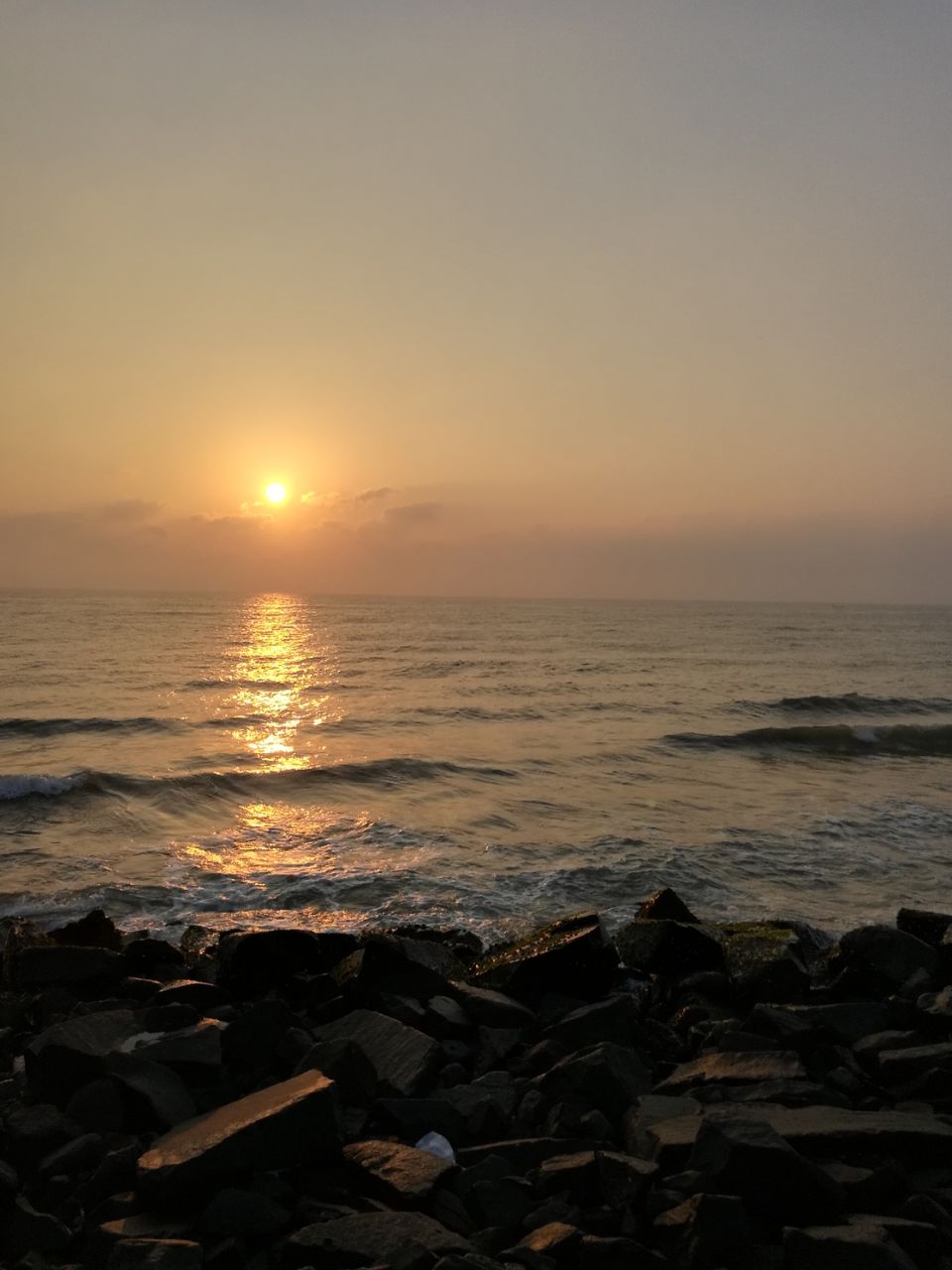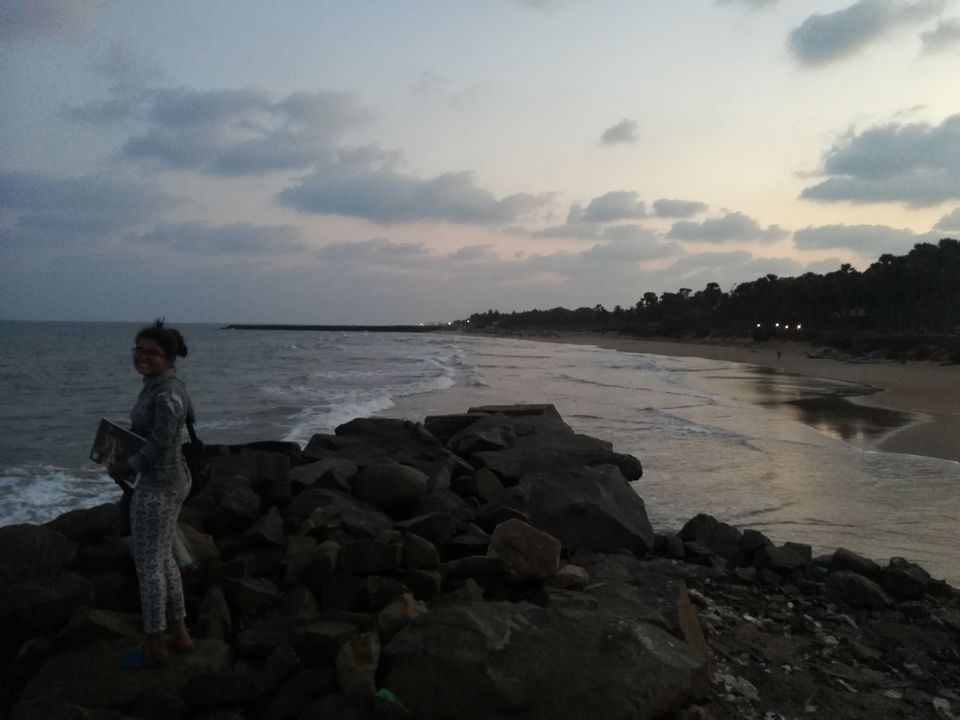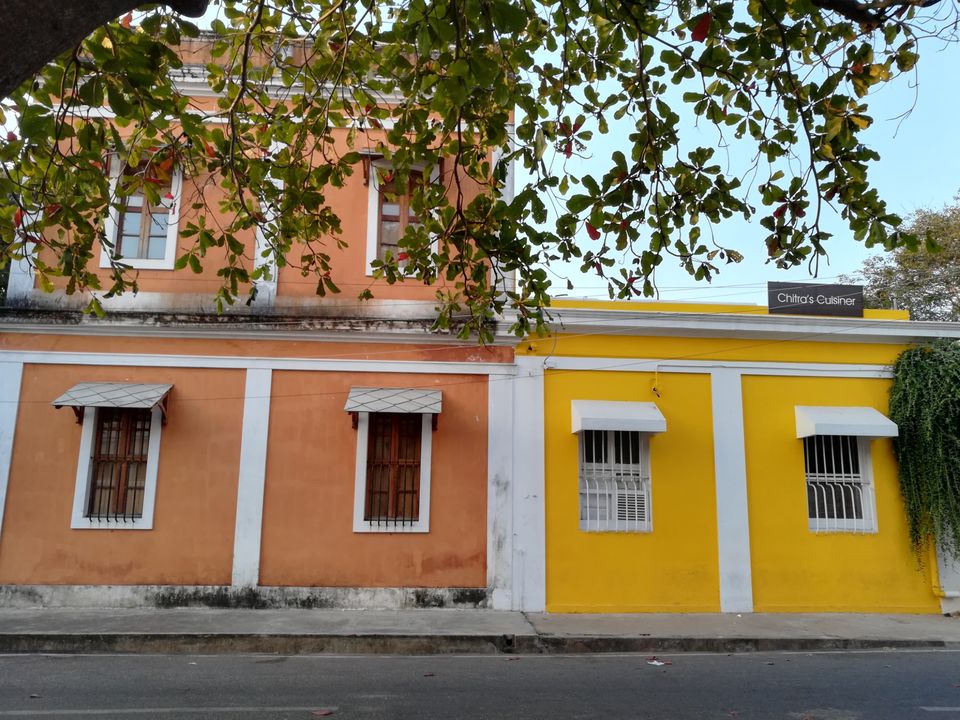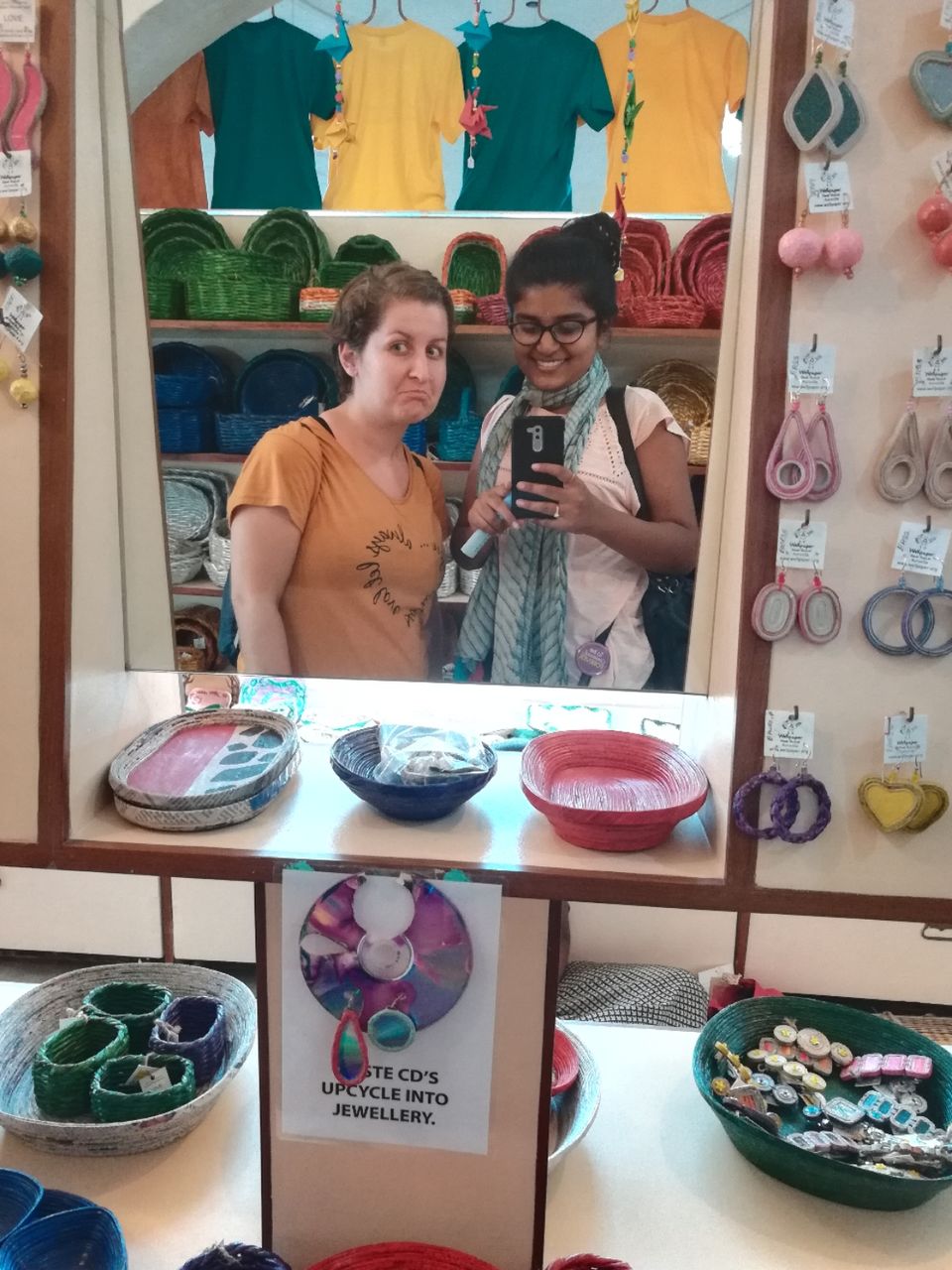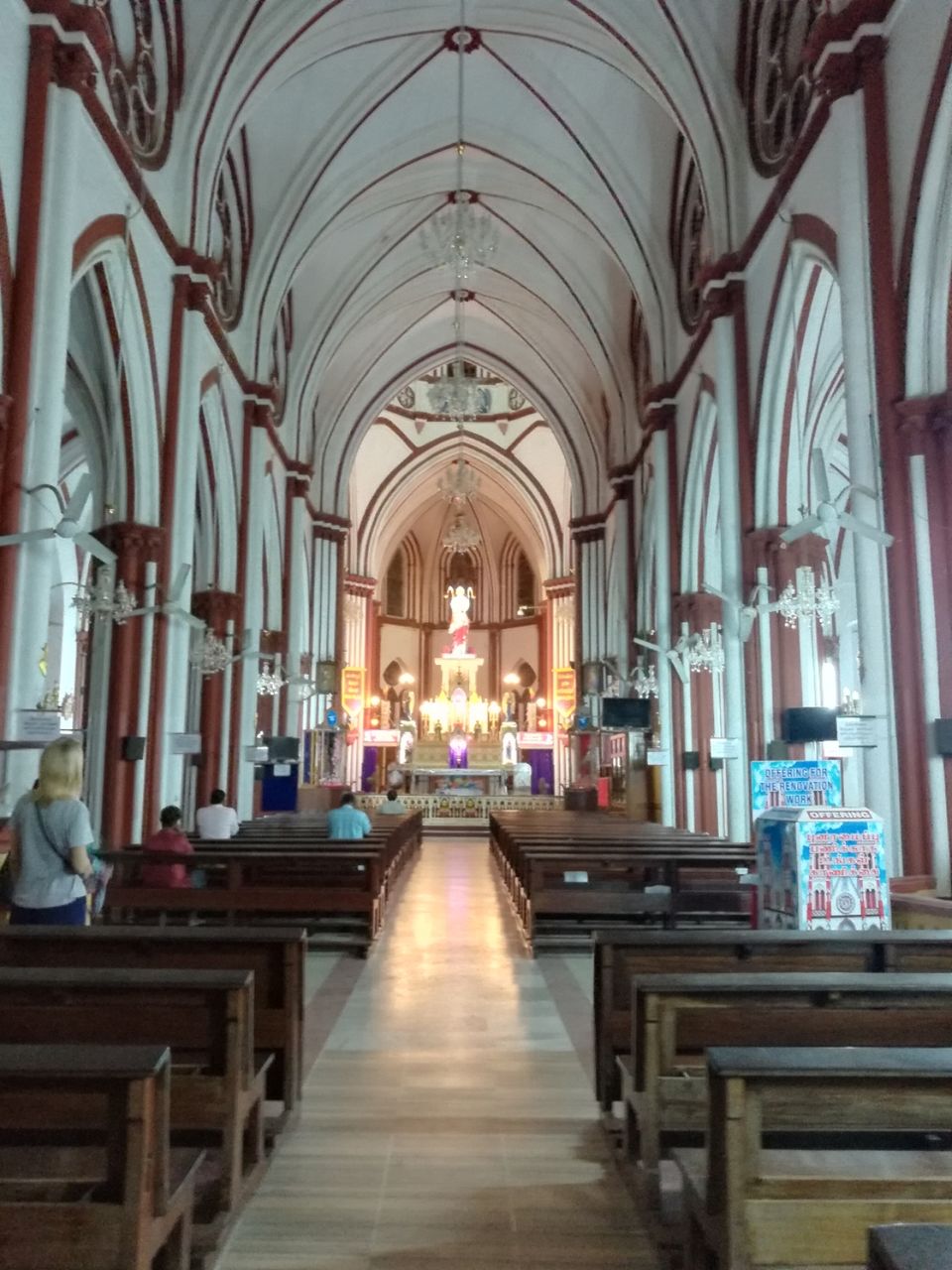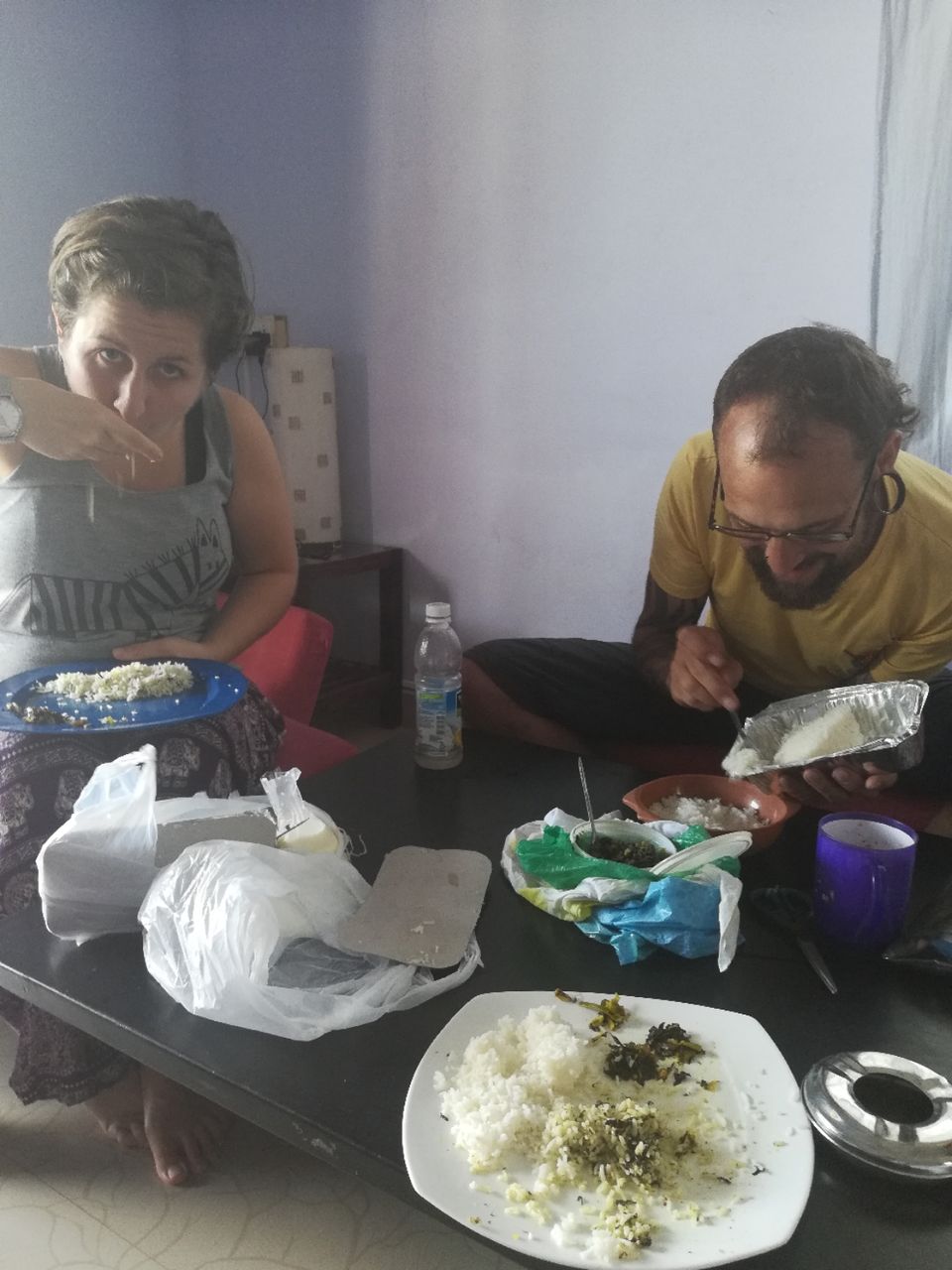 I woke up early again and none of my roommates were up. So i decided to go around the French colonys and beach.
There was a garden near to my Hostel which had canons and a mandapa at the centre.
From there i headed to beach where there was Gandhi statue, as it was too sunny day i came back to hostel. All of my flat mates decided to go to botanical garden and coffee house.
To our bad there was some bundh going on and every place was closed and hardly we found a restaurant to have our lunch(sadly vegan restaurant).
We had our lunch and went back to hostel.
I was so disappointed that my day was not productive.
So i just took a walk in the colonys and found a nice church and from that church i went to a temple nearby.
We had our dinner together with some good conversations.
End to day 4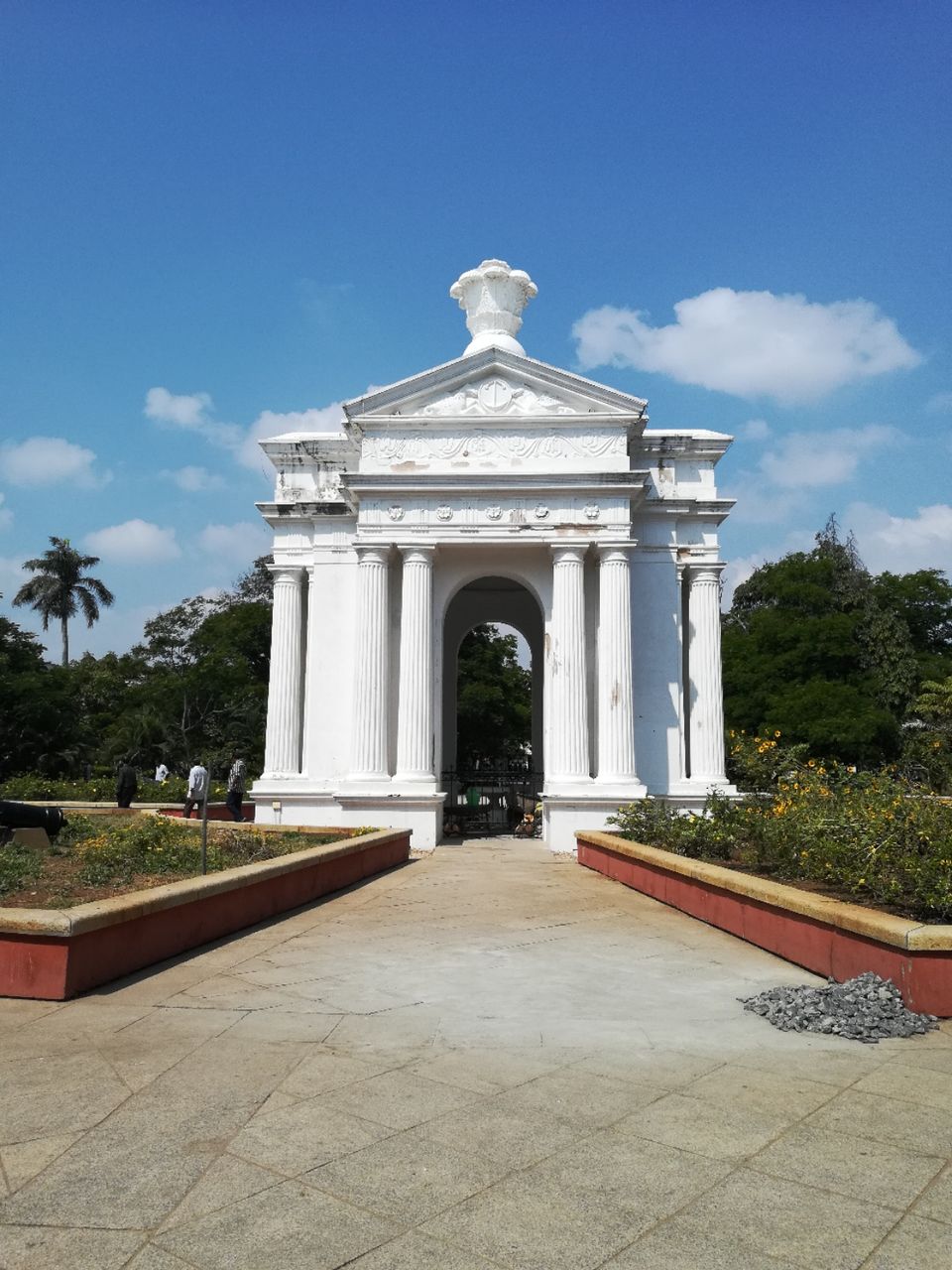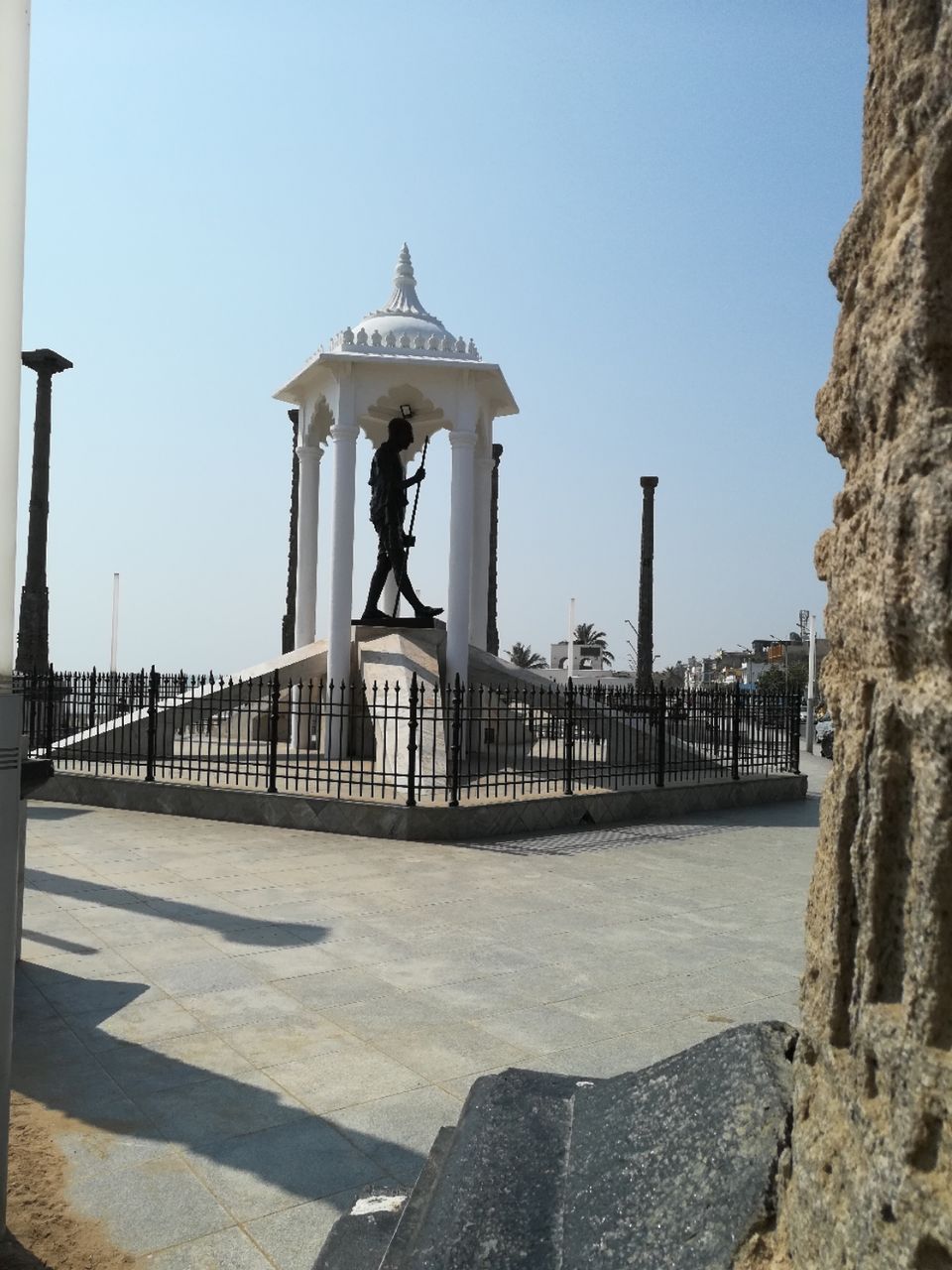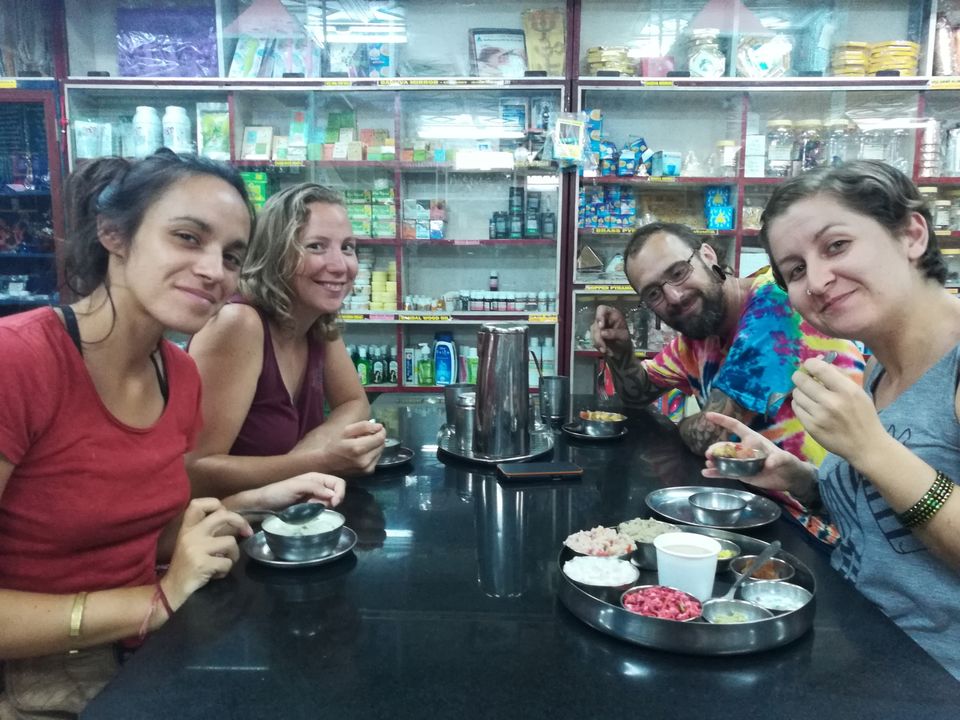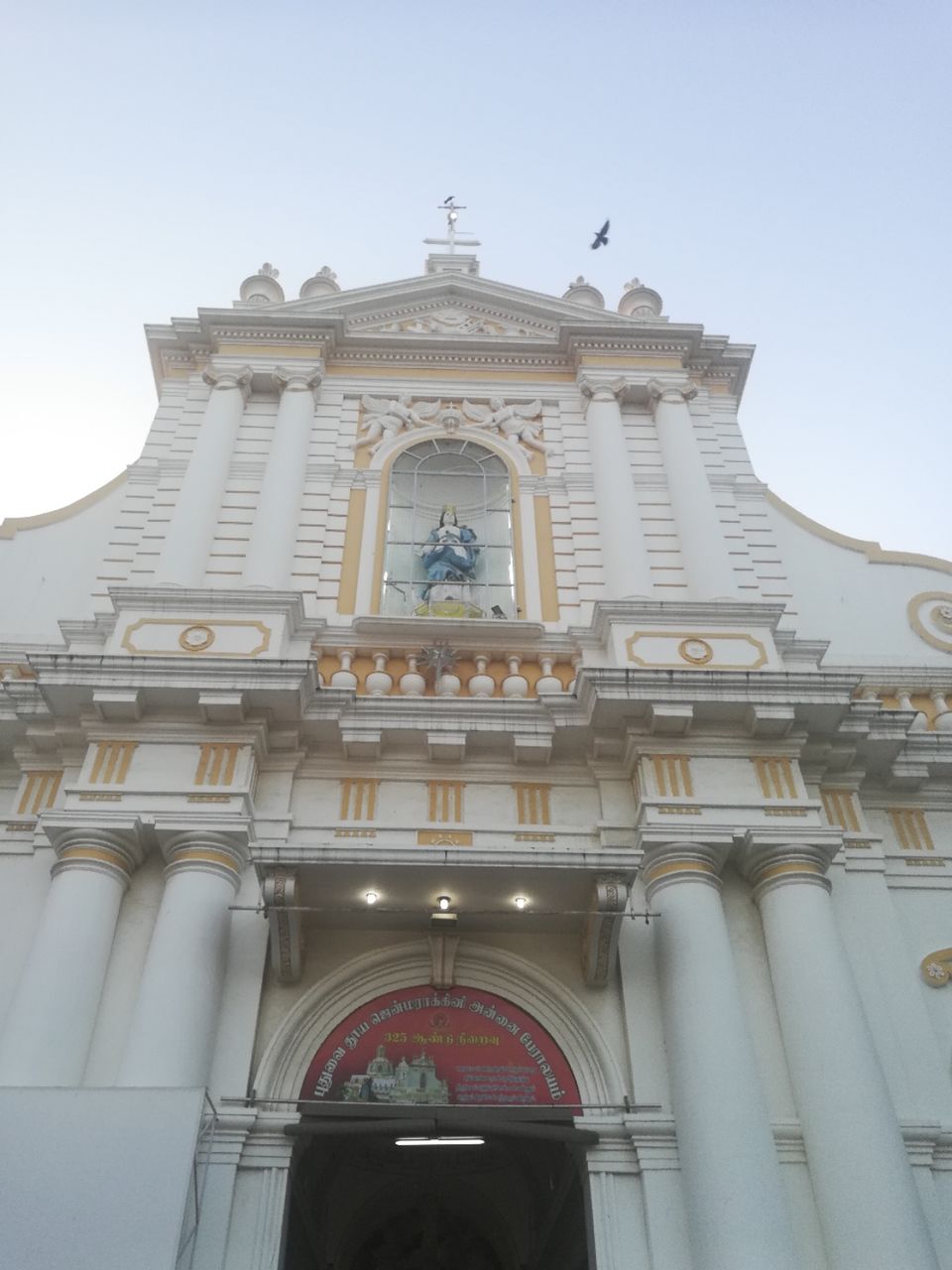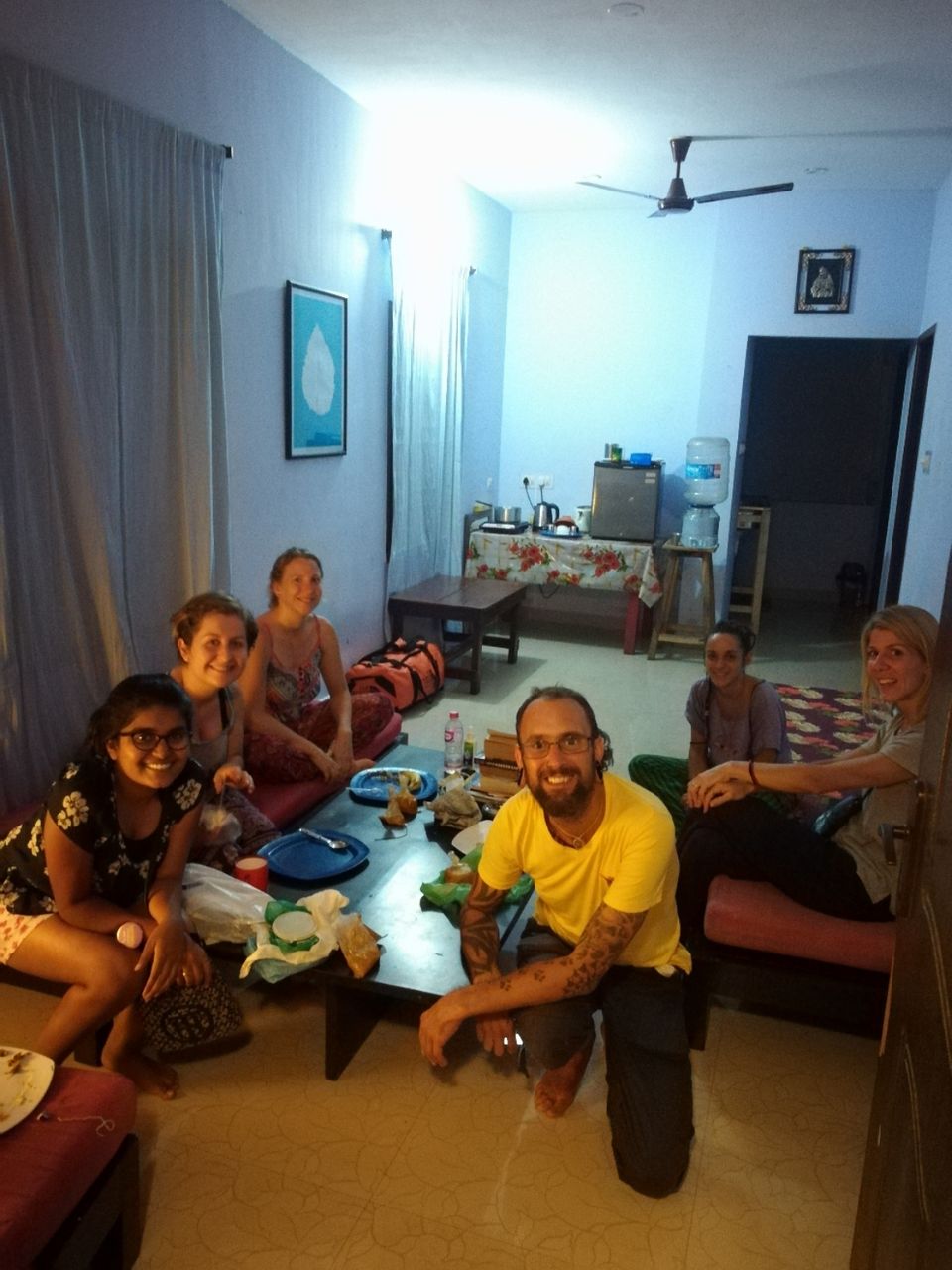 As my previous day was not that productive.
I had a perfect plan for the day.
We took a cab from our hostel and went to chunnambar boat house and we took a boat to a secluded beach (Paradise beach).
The beach was not crowded at all and was well maintained.
We walked around the Beach for 2 hours and then we came back to boat house.
From there we went to indian coffee house where they served the best coffee and sambar rice.
How can i forget about the cafe's in pondicherry. So we went to xcent Cafe and i had the best wood burnt pizza of my life.
After having our lunch we went to botanical garden, i have seen very unique tree's and there was one of the tree which is the oldest in south India (one of my friend told).
Then i headed to aurobindo ashram which was too peaceful.
I went to beach and did shopping in the handicrafts shop.
As it was our last day in pondicherry we had a small party in our flat.
Here my day 5 ends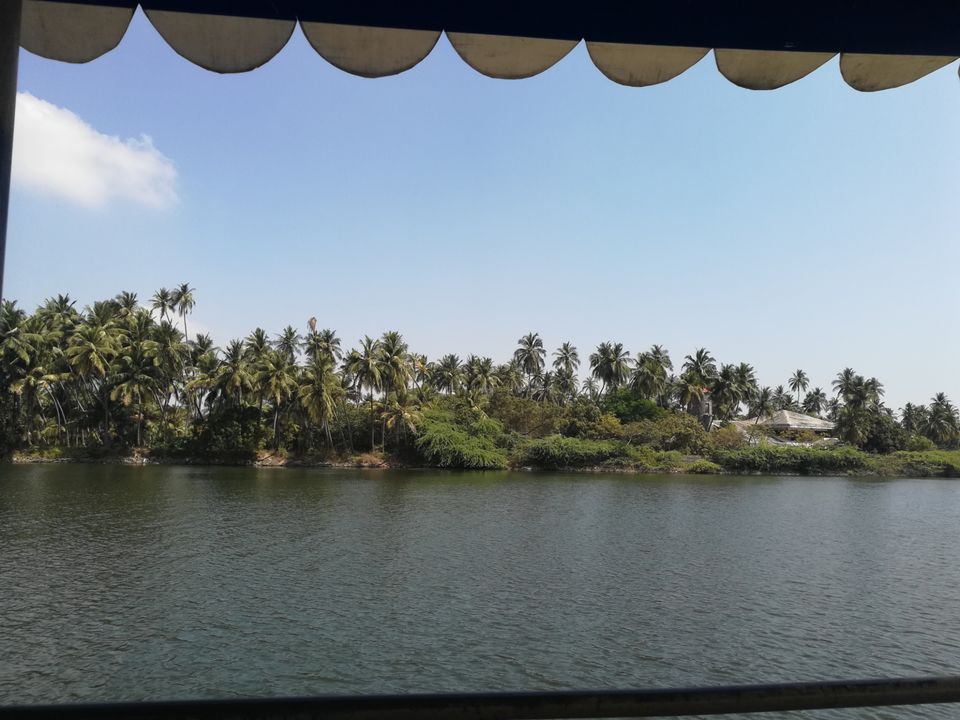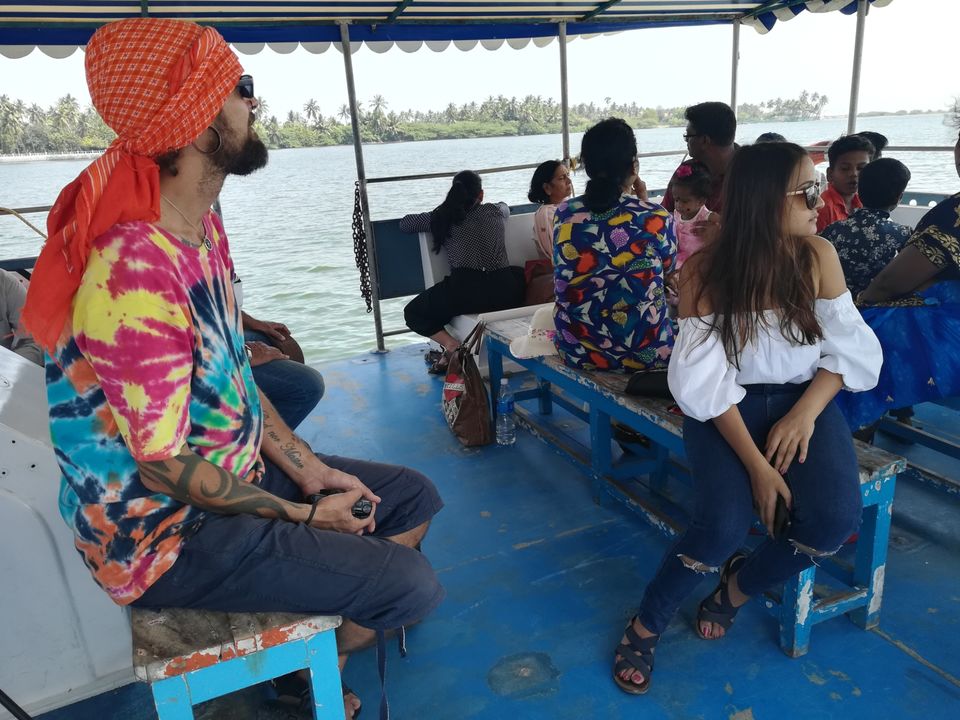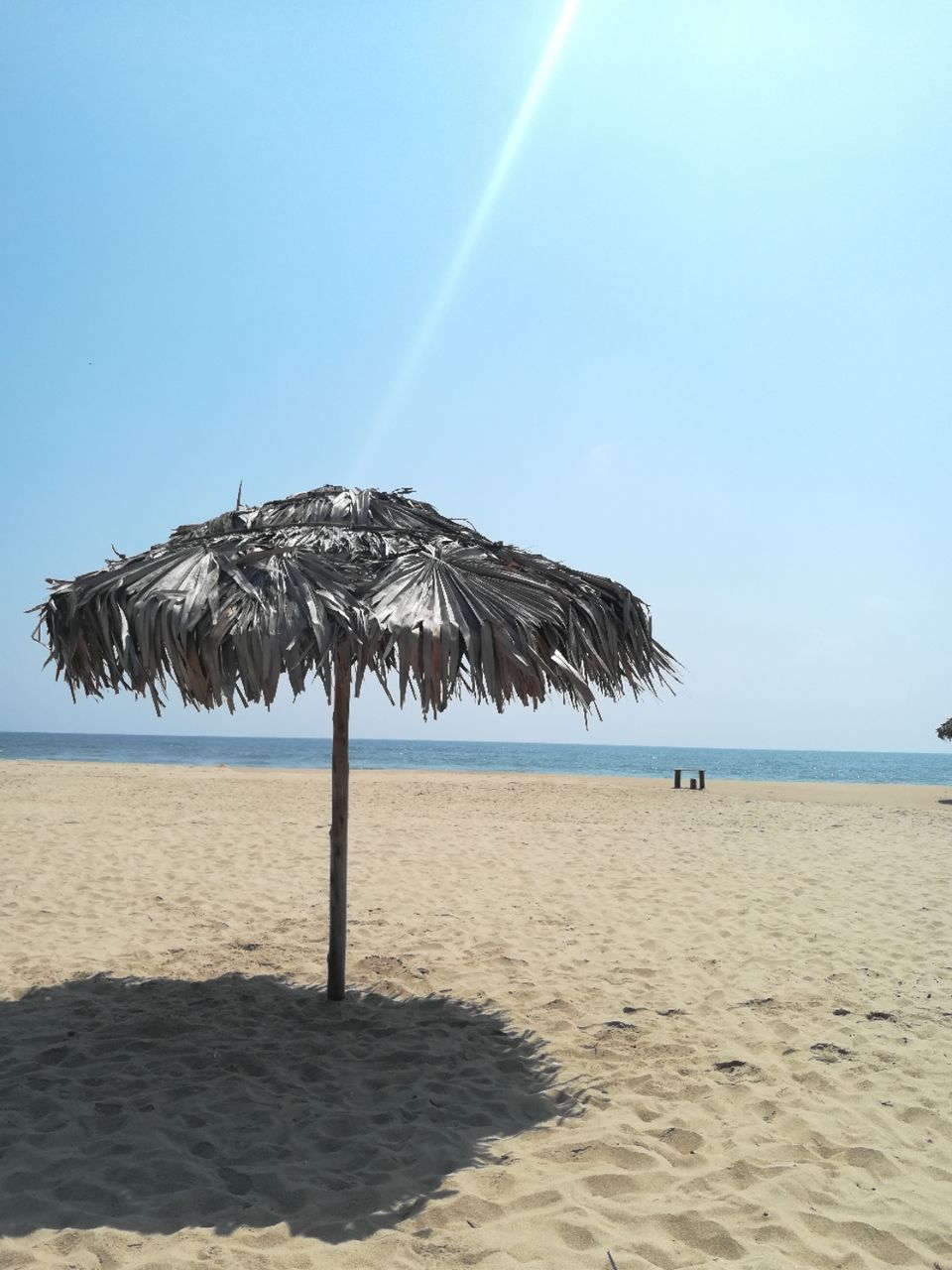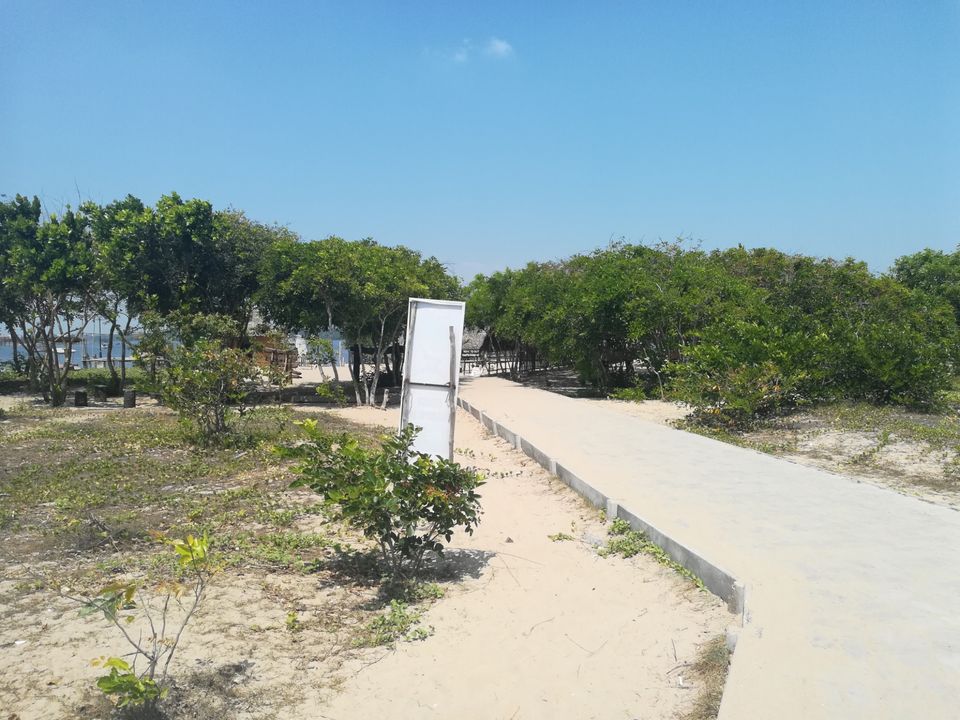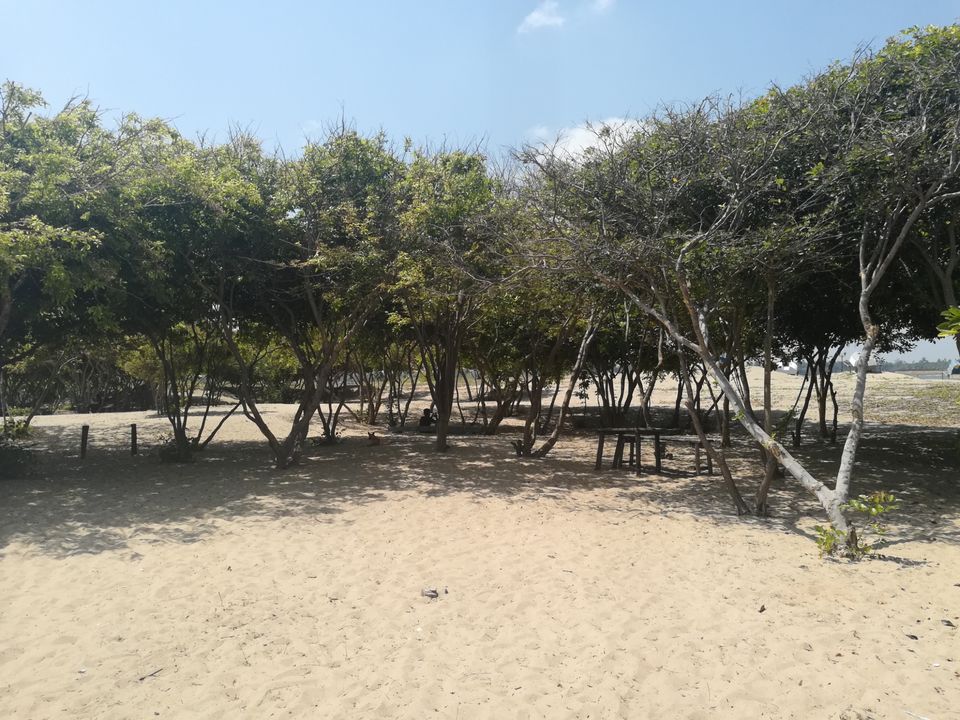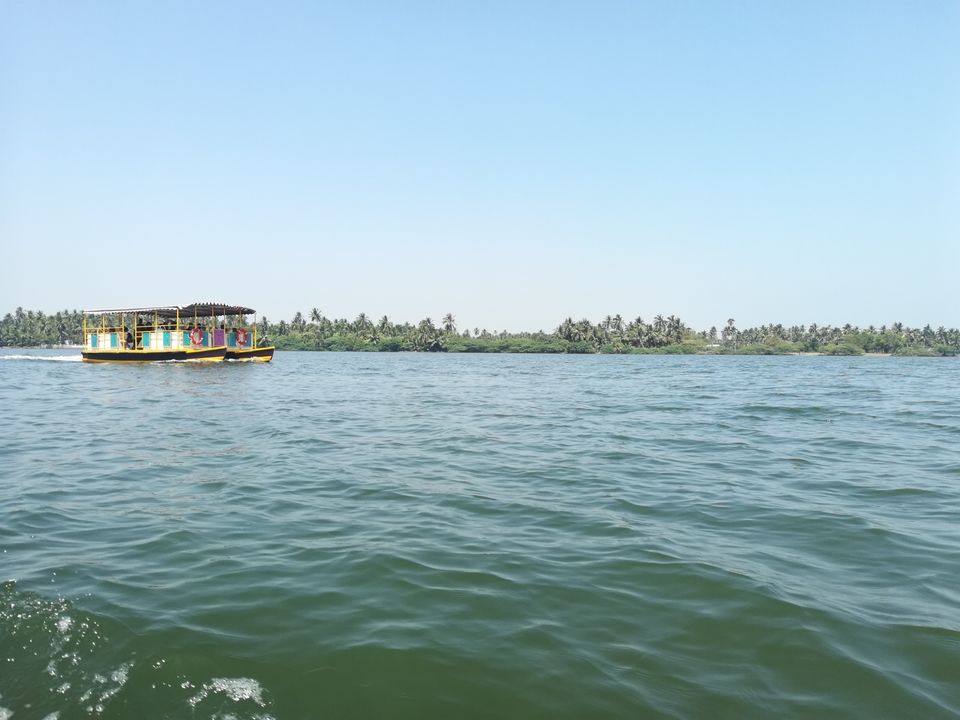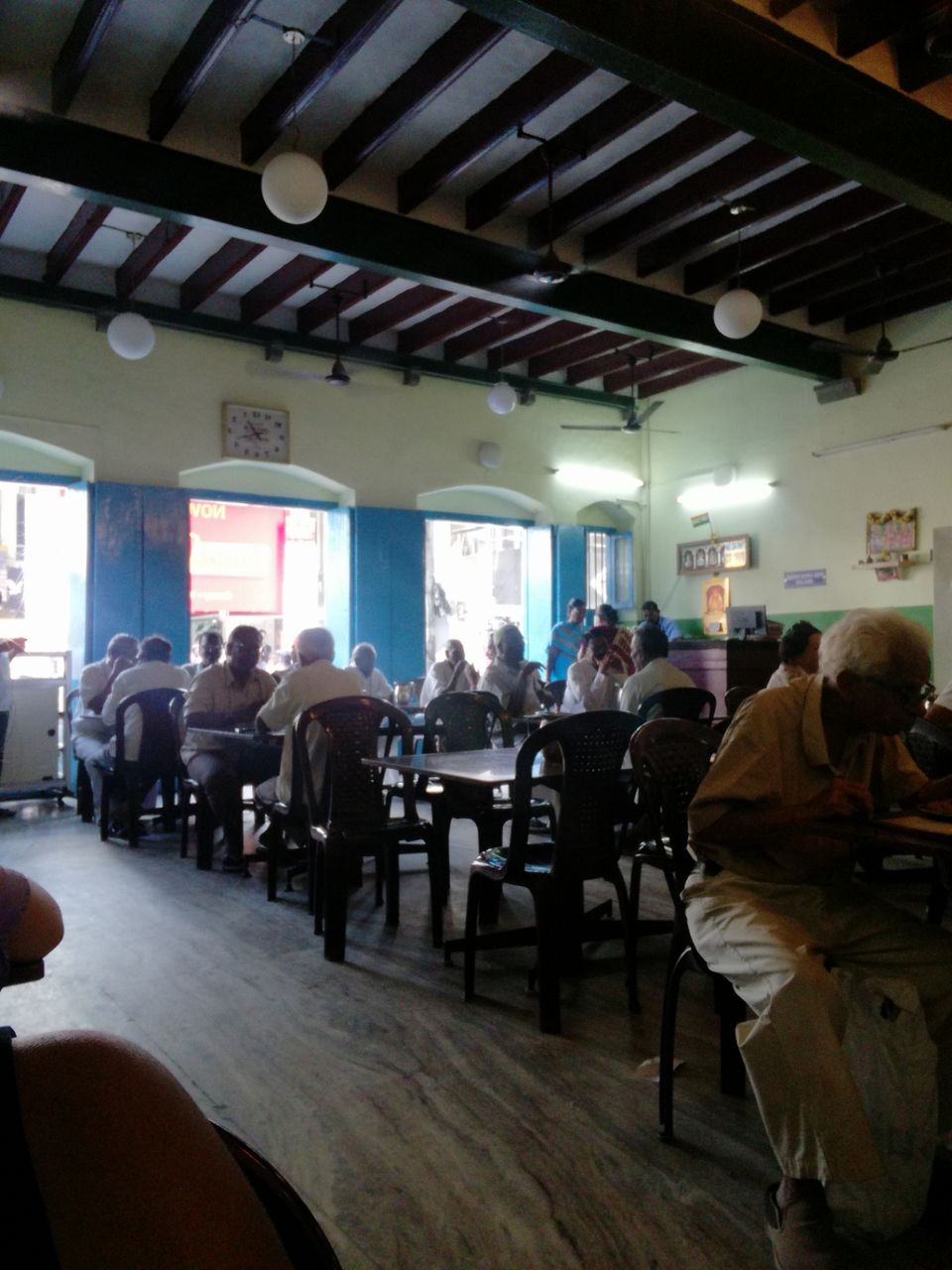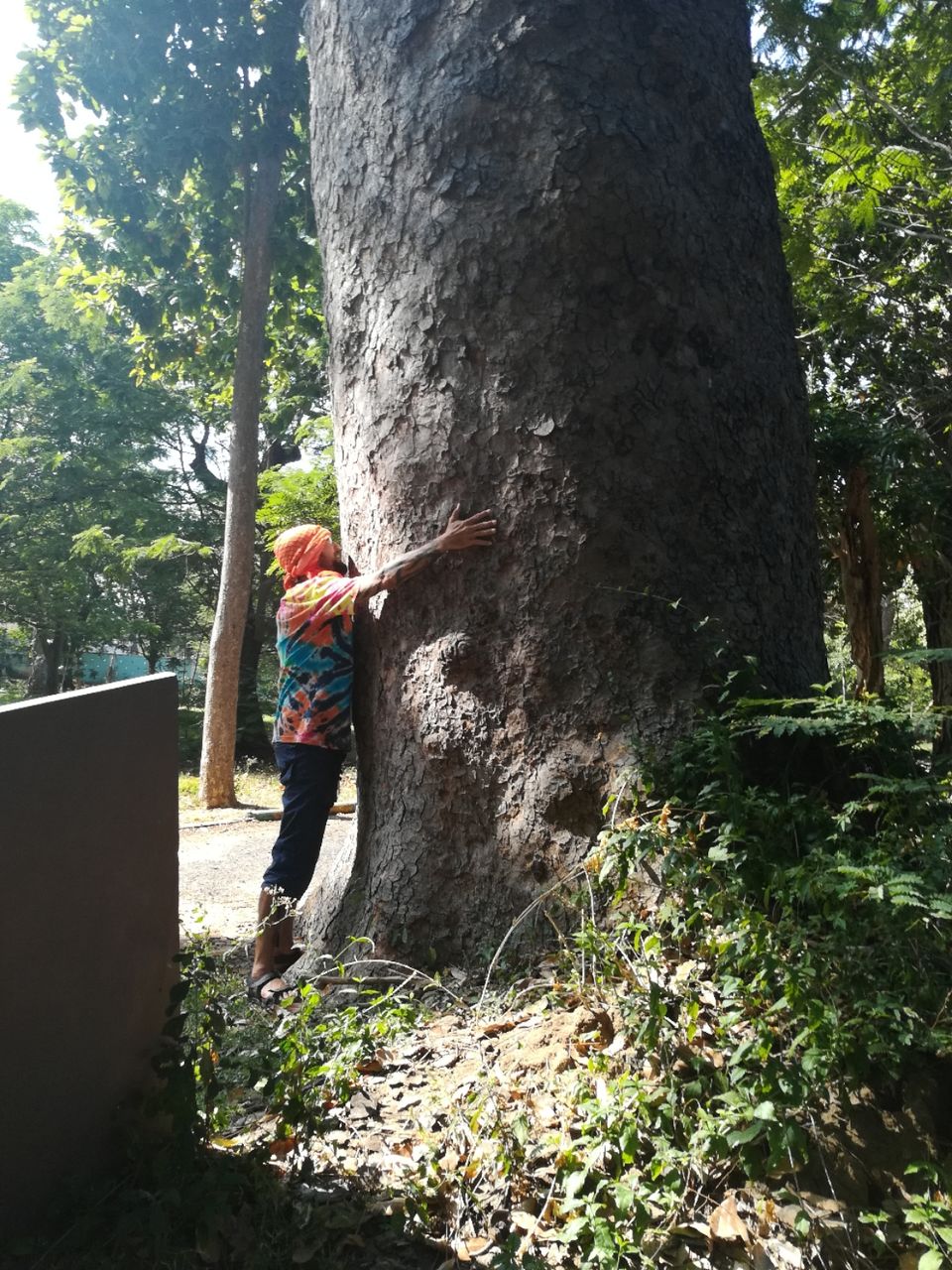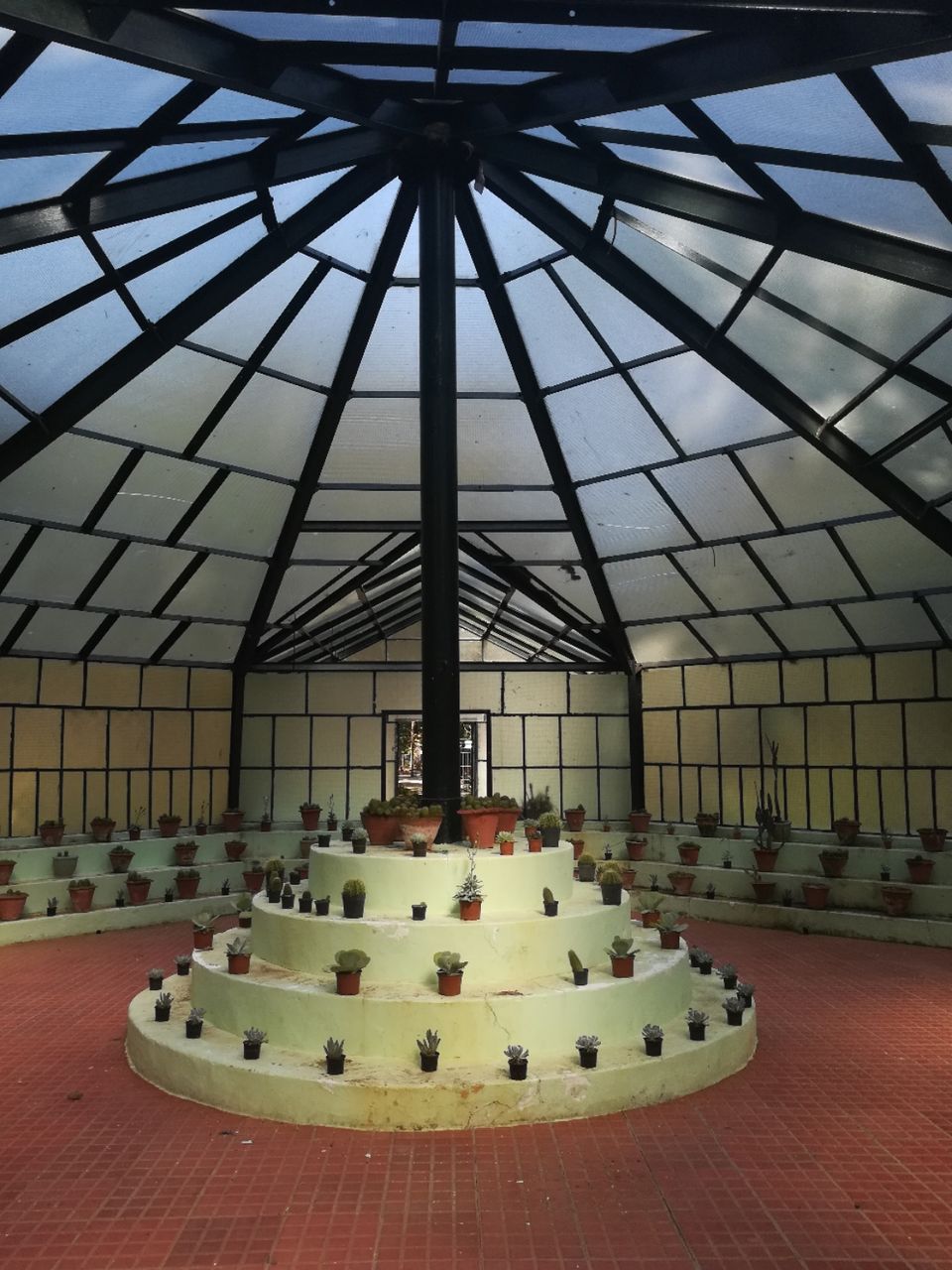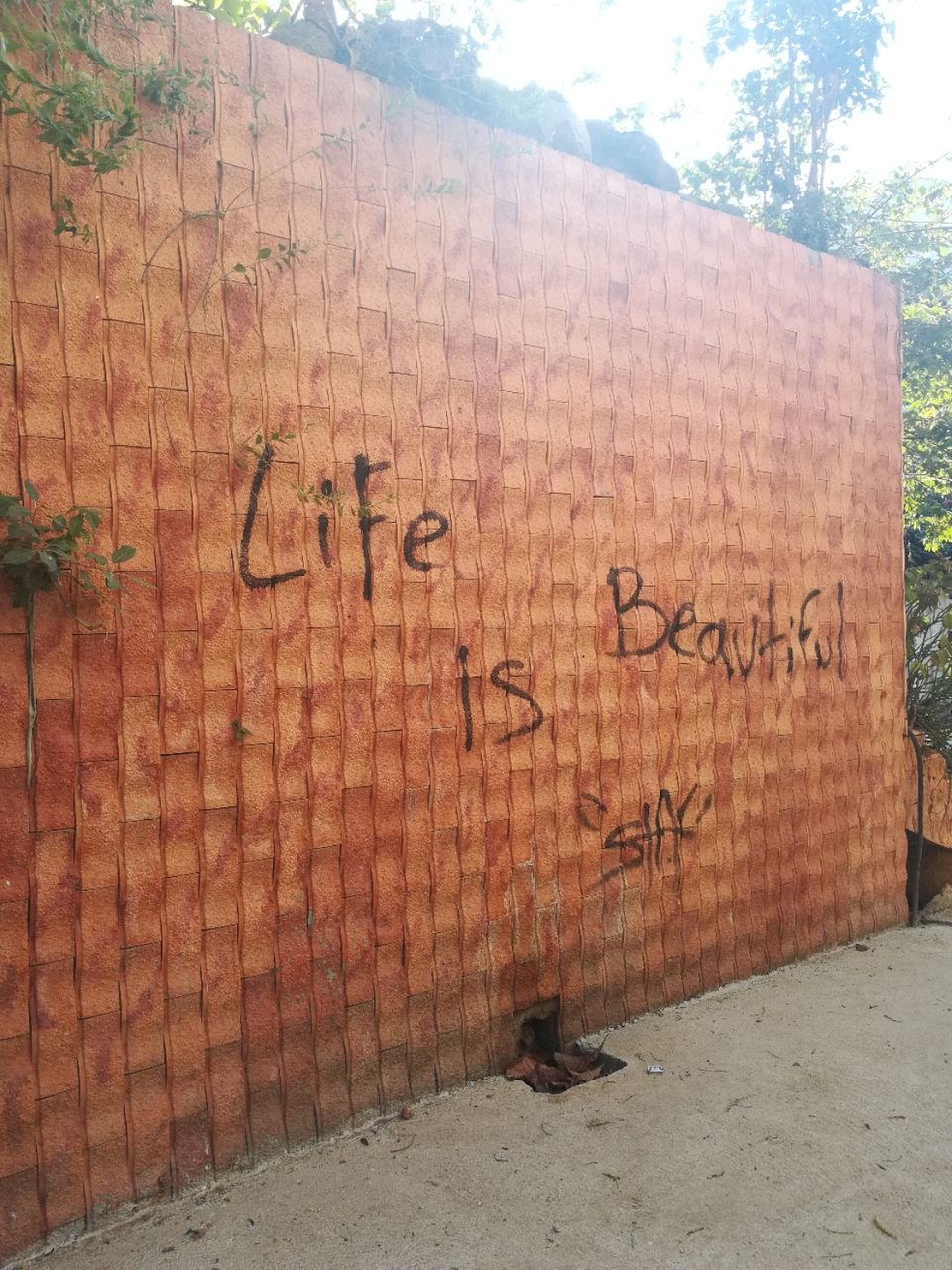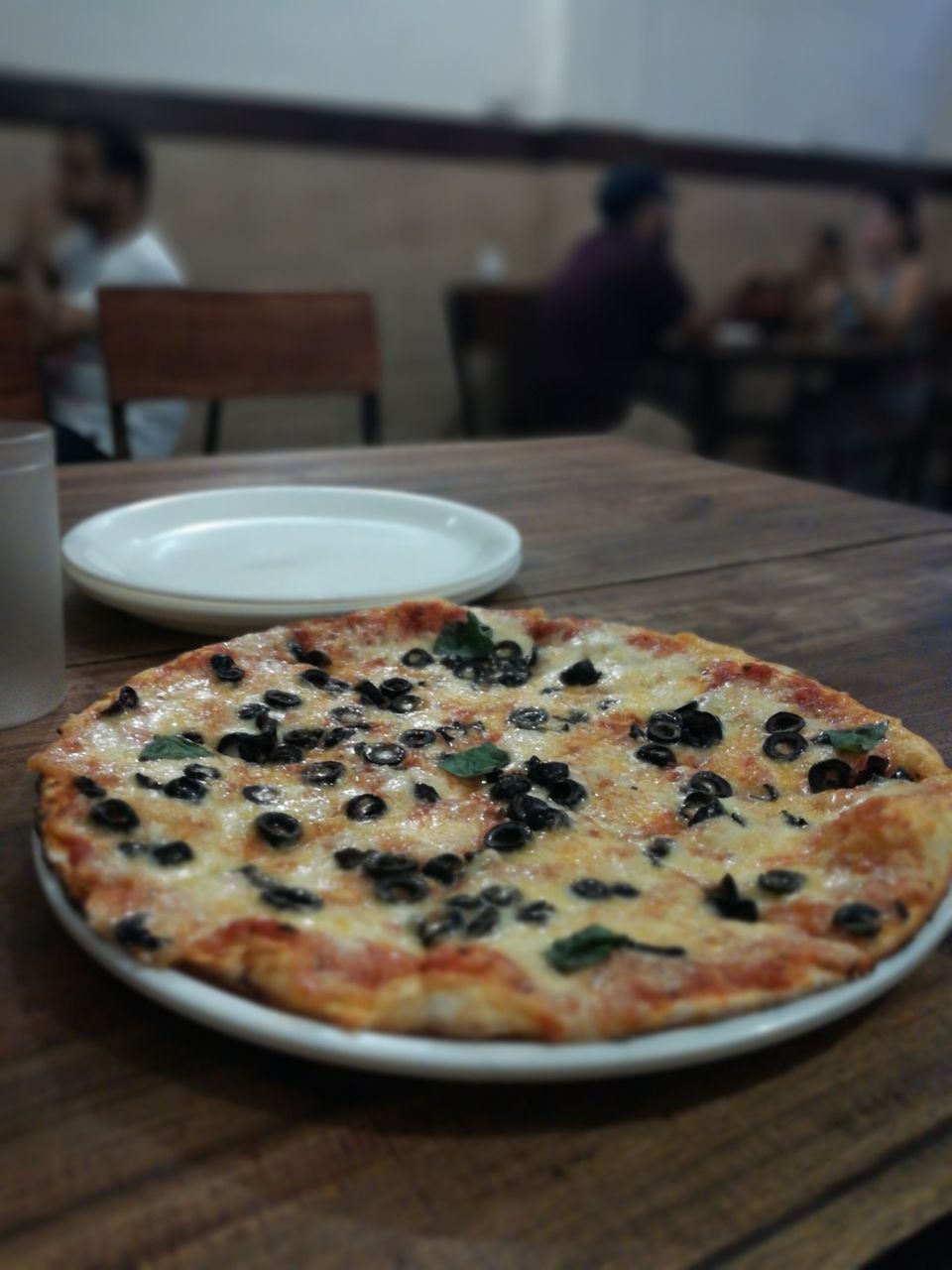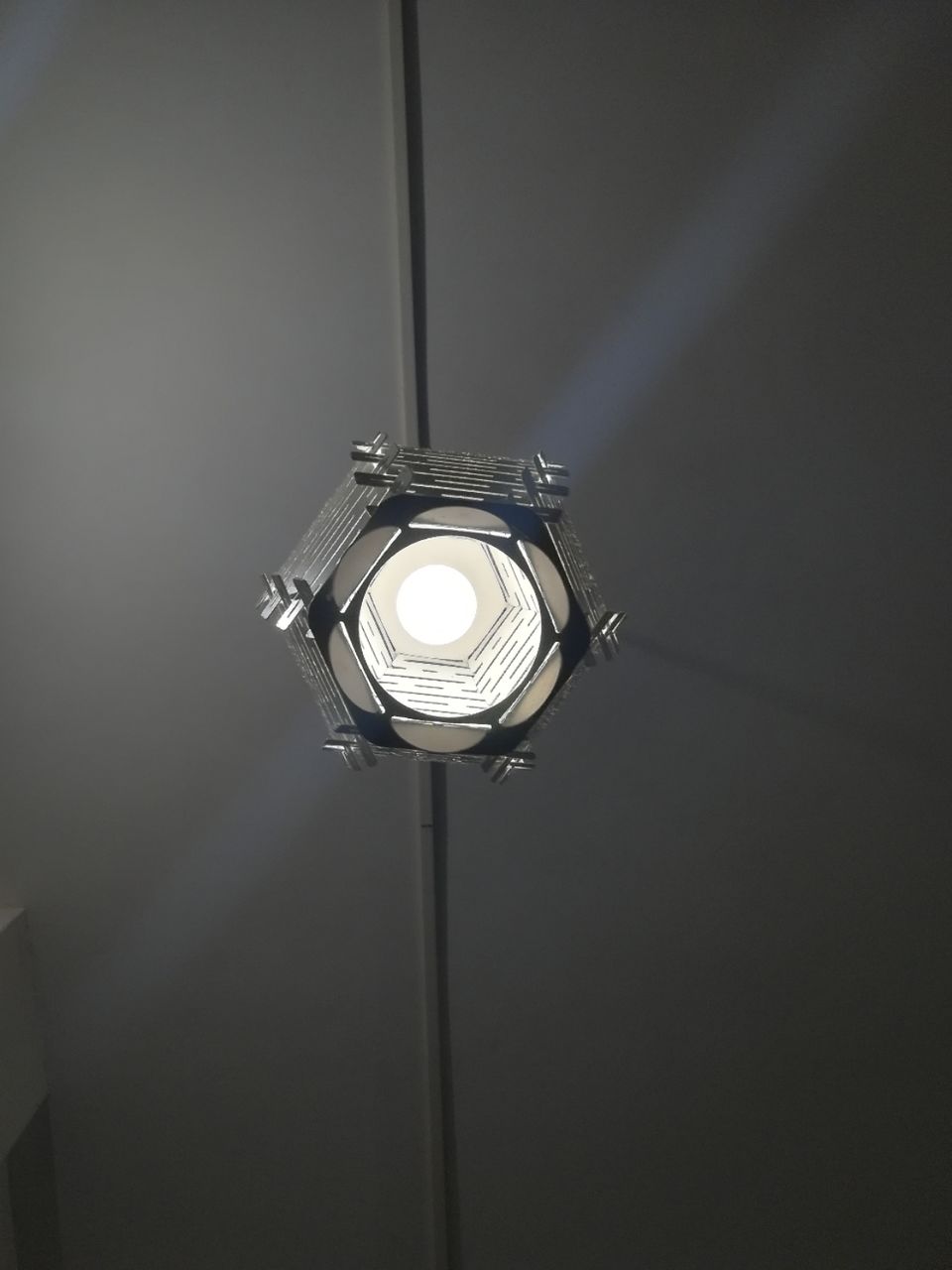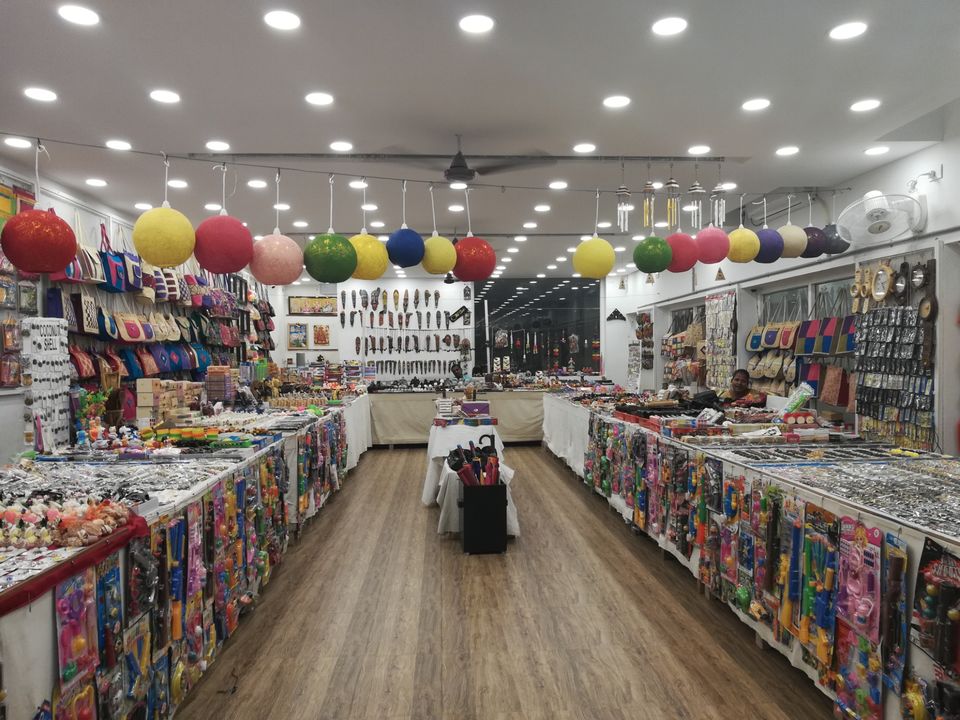 Tatta bye bye day in pondicherry.
As i had my booking to Meditate in Matrimandir and one of my roommate wanted to see auroville. We rented a bike which costed 300 per day.
We went to Visitor's center by 8:00am and we had to see a introduction video of auroville and then they take us in a mini van to Matrimandir.
After 30min wait we entered intlo matrimandir, i meditated for 30min and it was one of the best experiences of my life.
We came back to Visitors centre.
We had our lunch in a vegan restaurant Dharma swasti.
My friend dropped me in near by bustop and i took a bus back to pondicherry.
I started back to Chennai.
From Chennai i took a private bus to madurai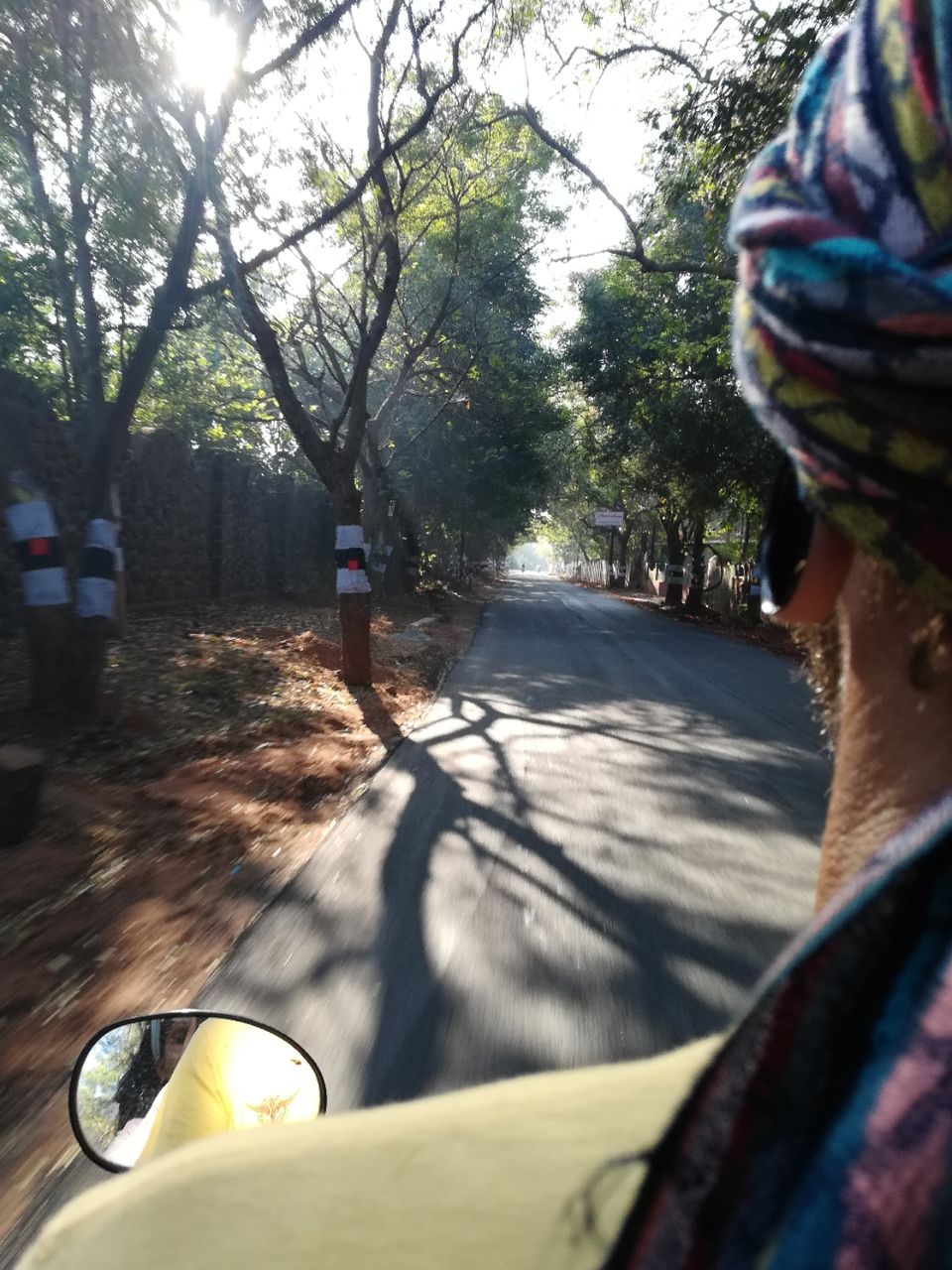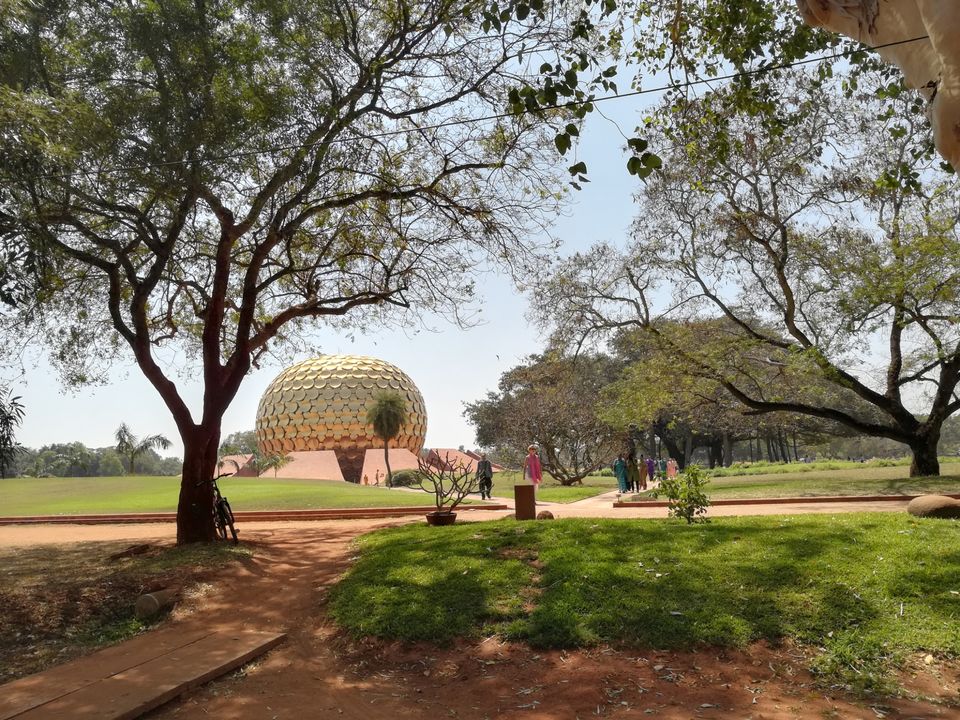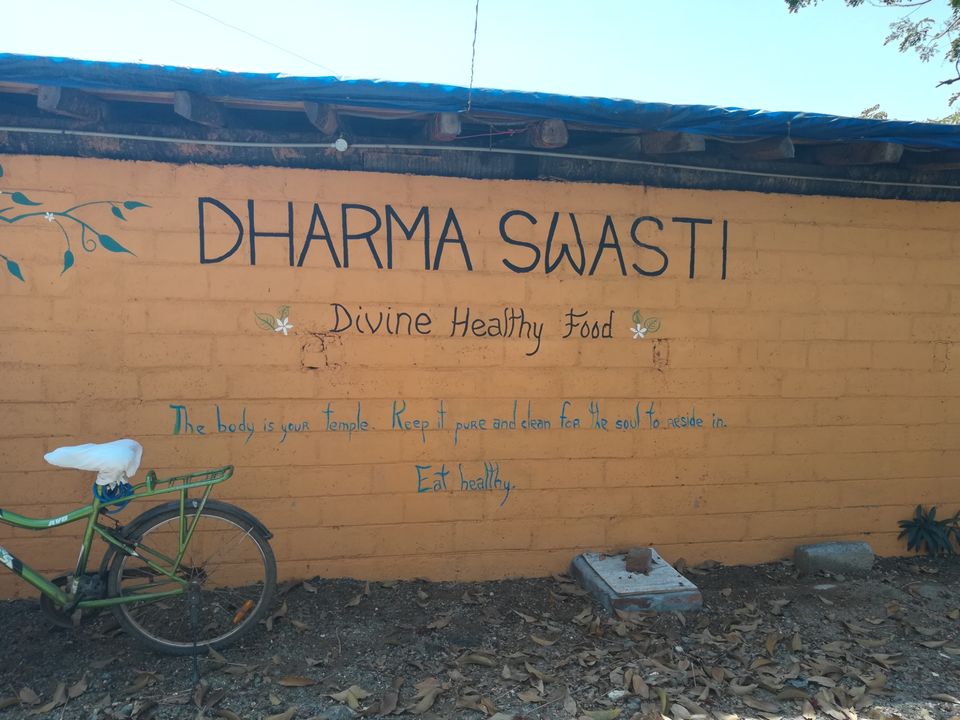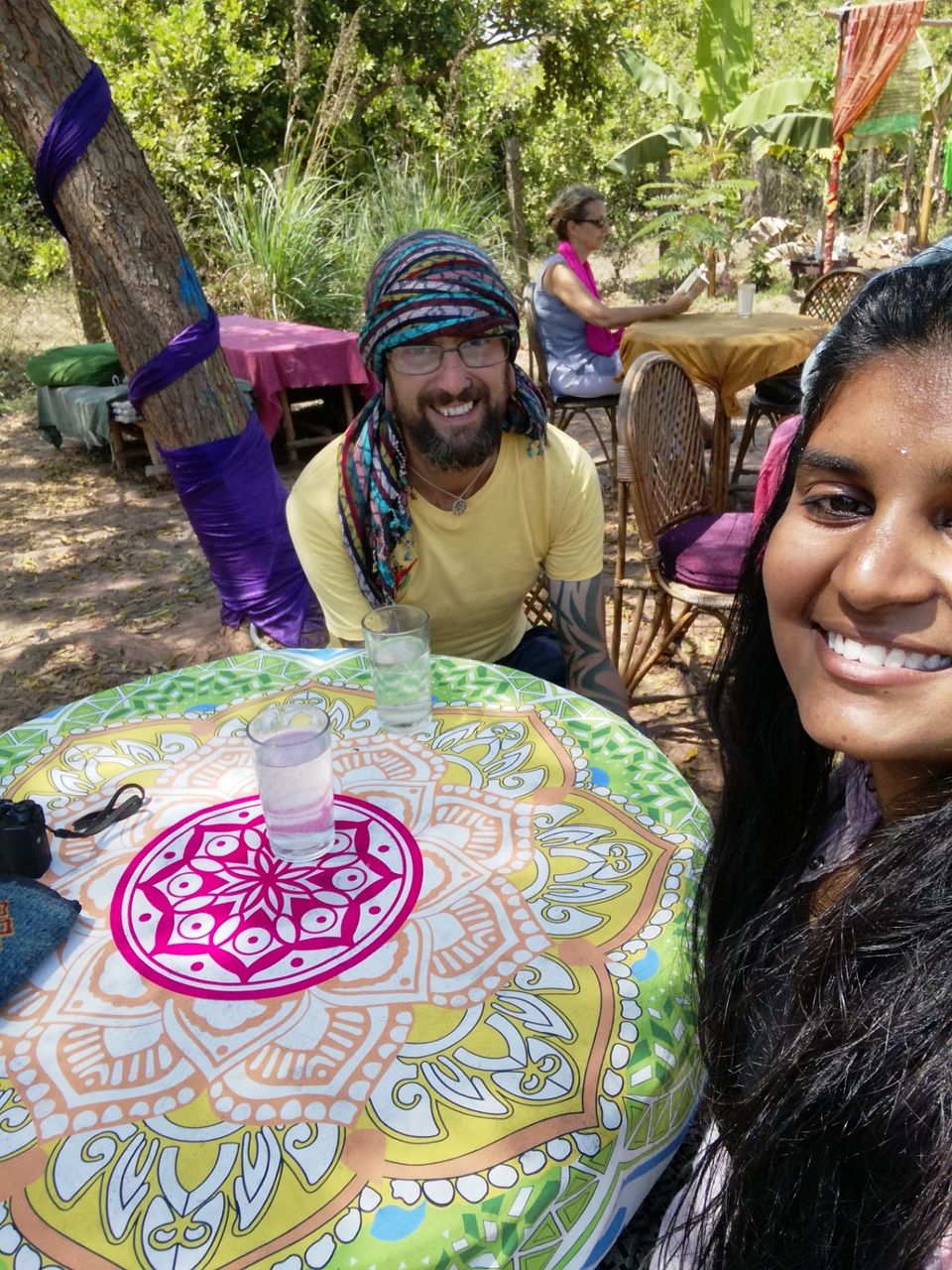 I reached madurai around 7 and had great trouble in finding room as i didn't have a booking,after half hour search i got a room for 300rs near menakshi temple.
I got ready and visited the temple.
From temple i went to nayakkar palace.
Being a student of architecture, both the place were eye feast to me.
Then i had my lunch in Adayar anand bhavan near nayakkar palace.
I had madurai famous jigiridandal dhood and sambar rice.
I headed to Gandhi museum which had the clothes, glasses etc., that gandhi ji used.
I went back to my room and took a quick nap.
I had my bus at 8:00 to Chennai
I took an auto from my hotel to bustop and took my bus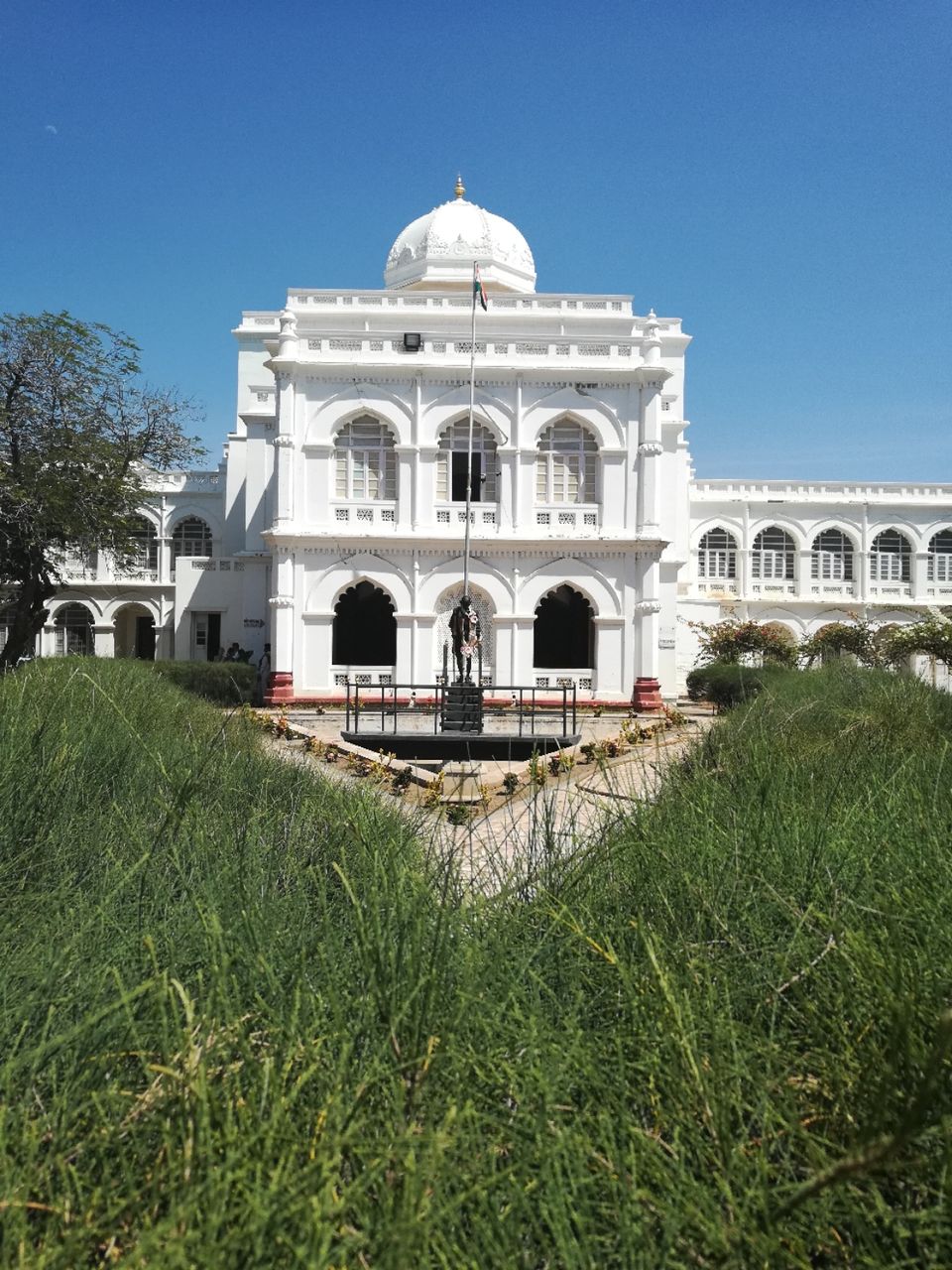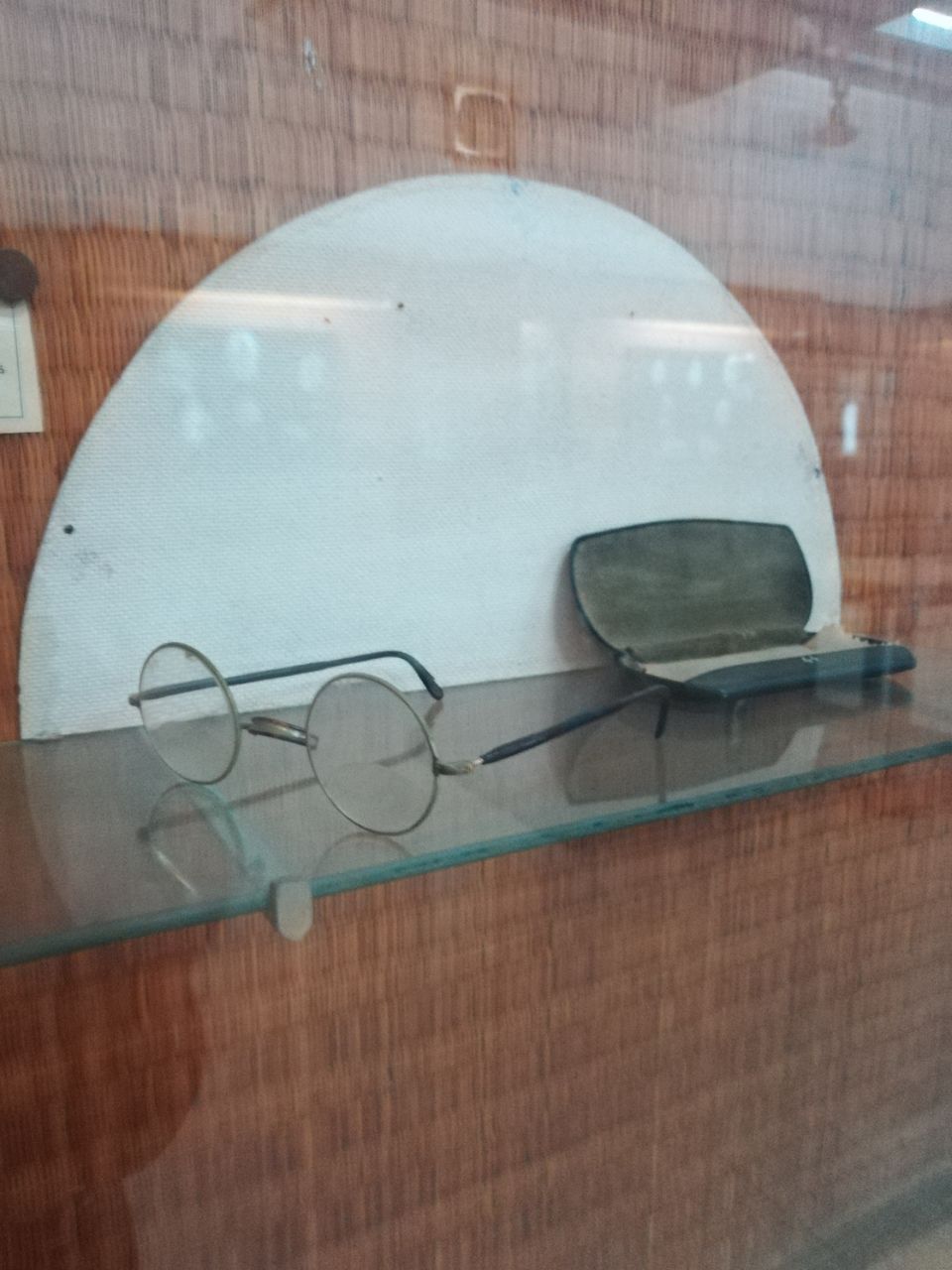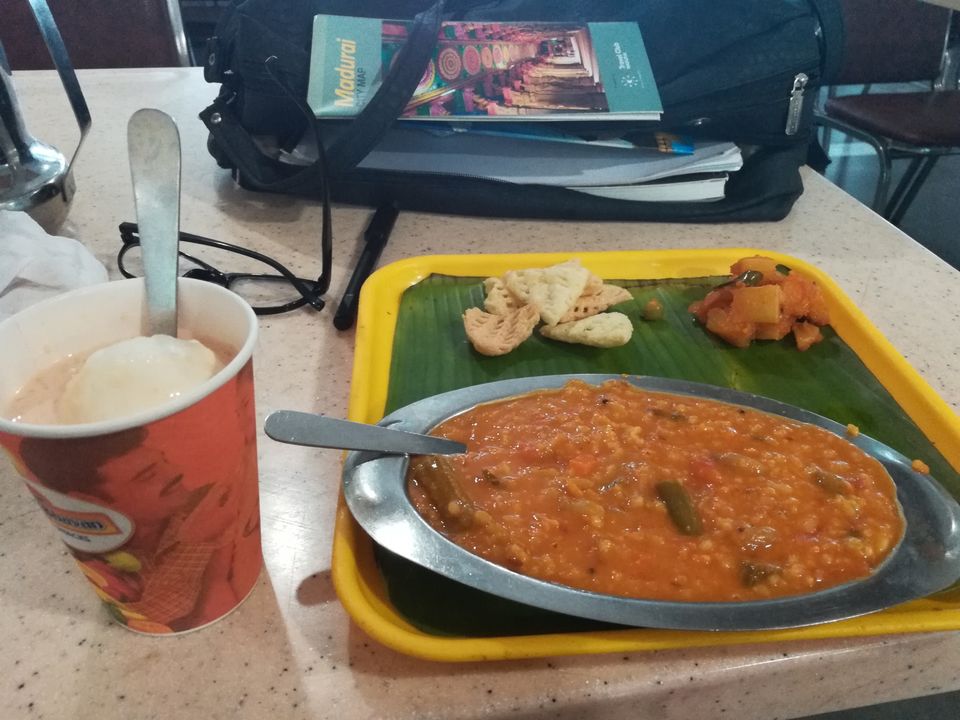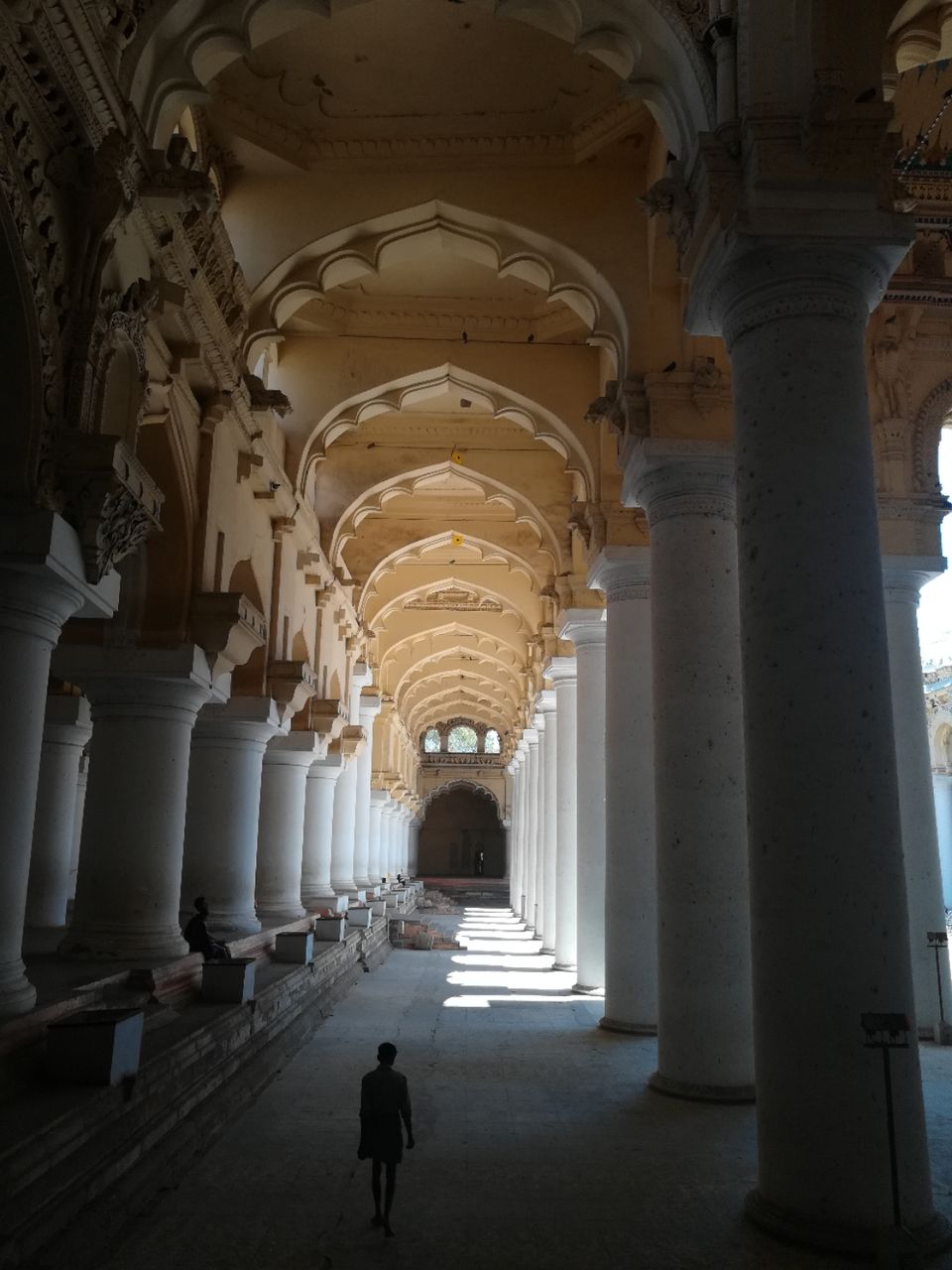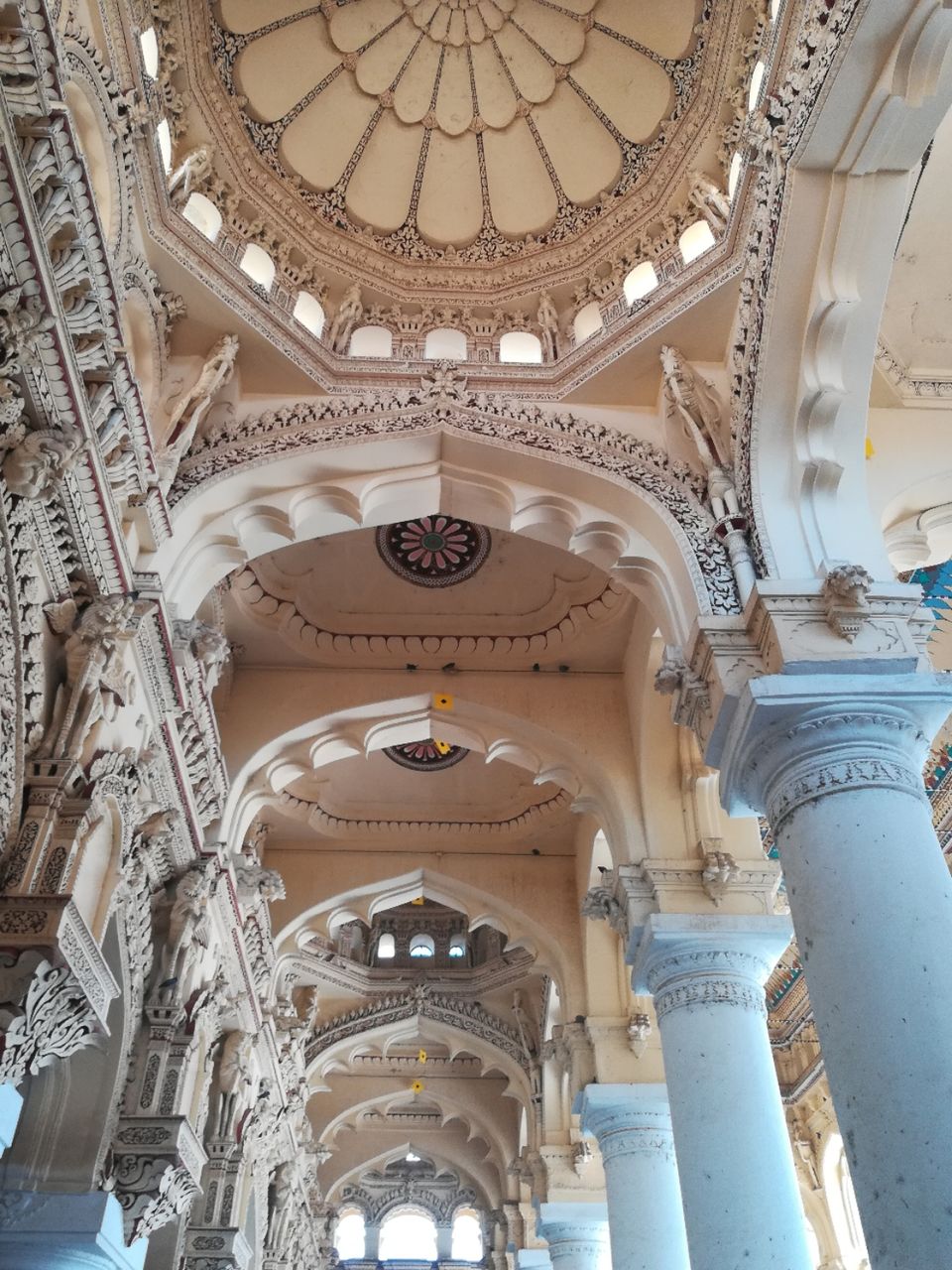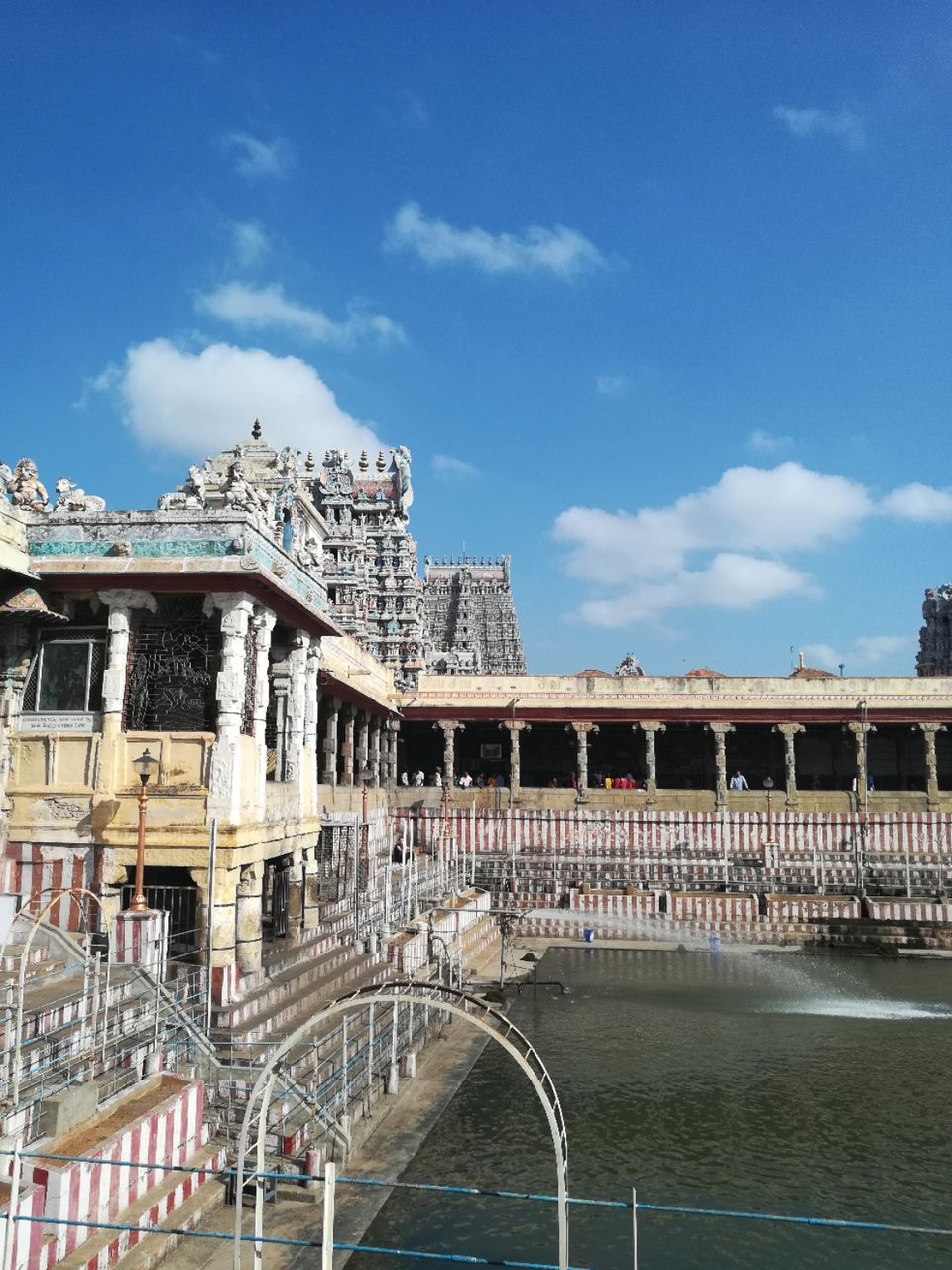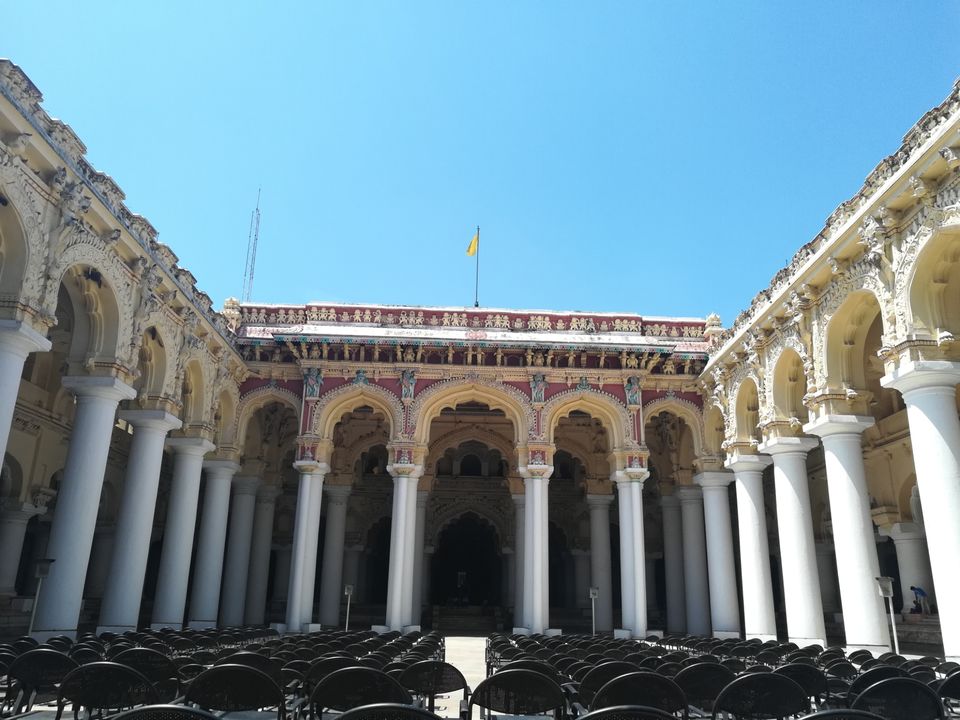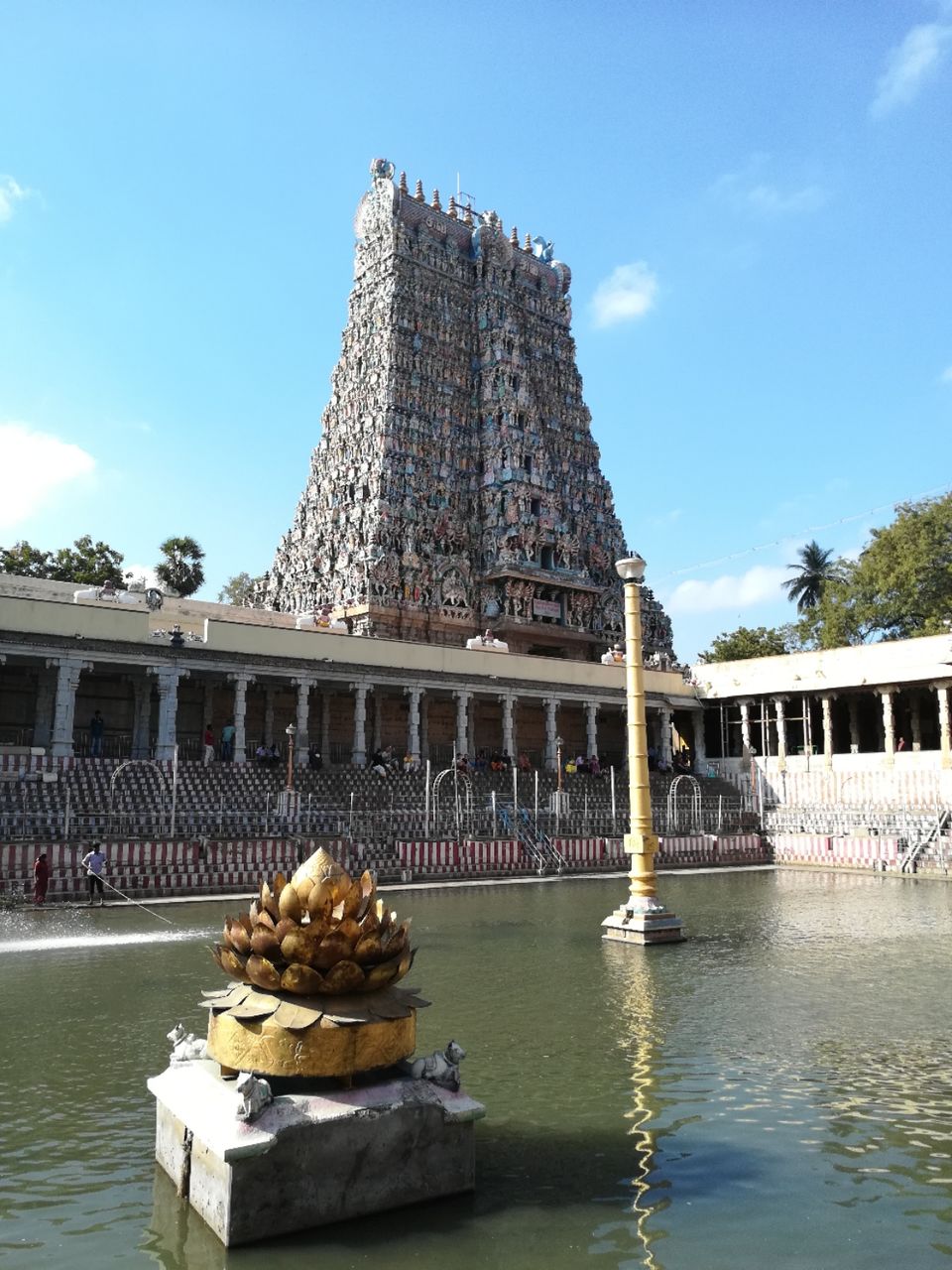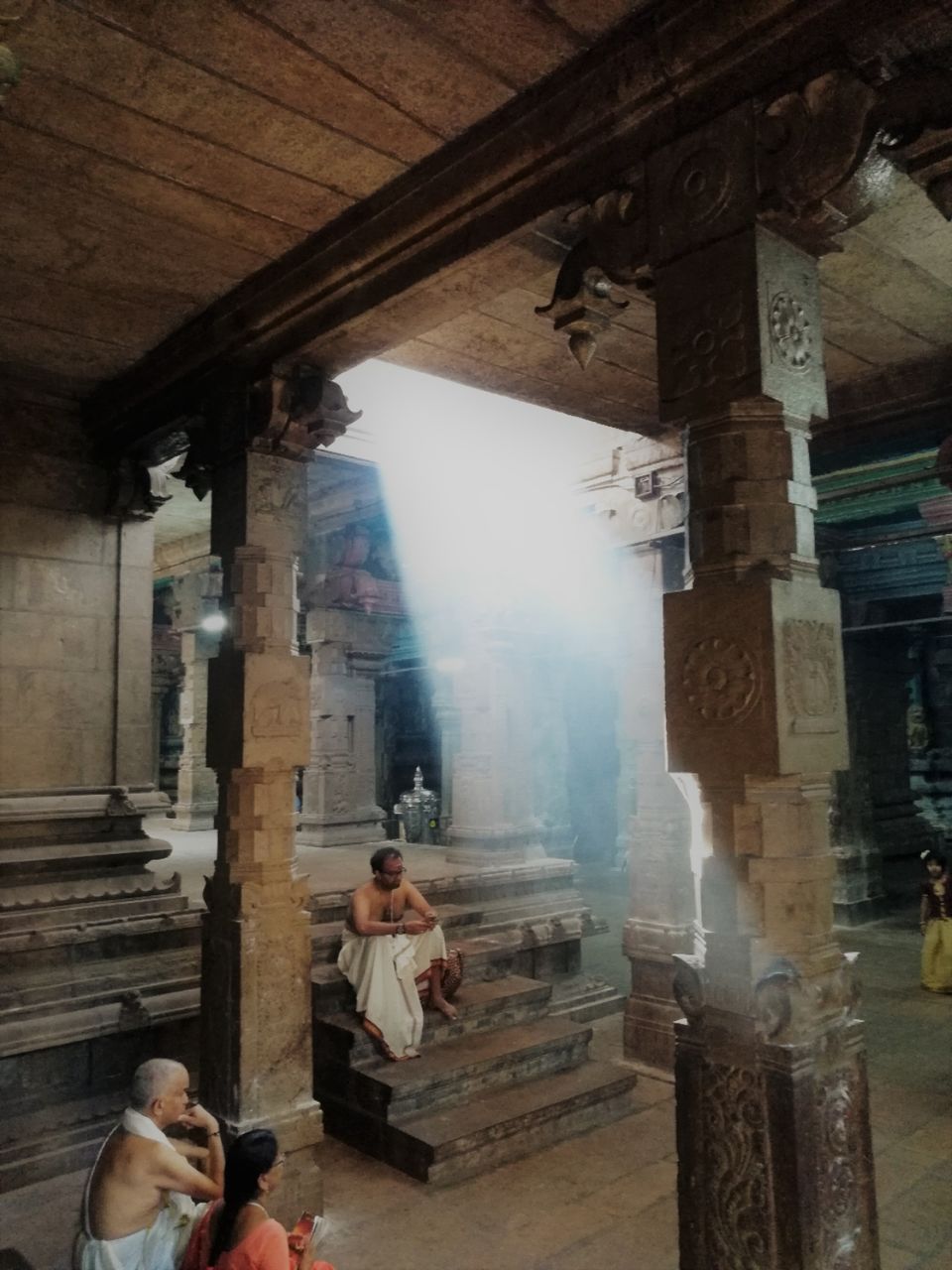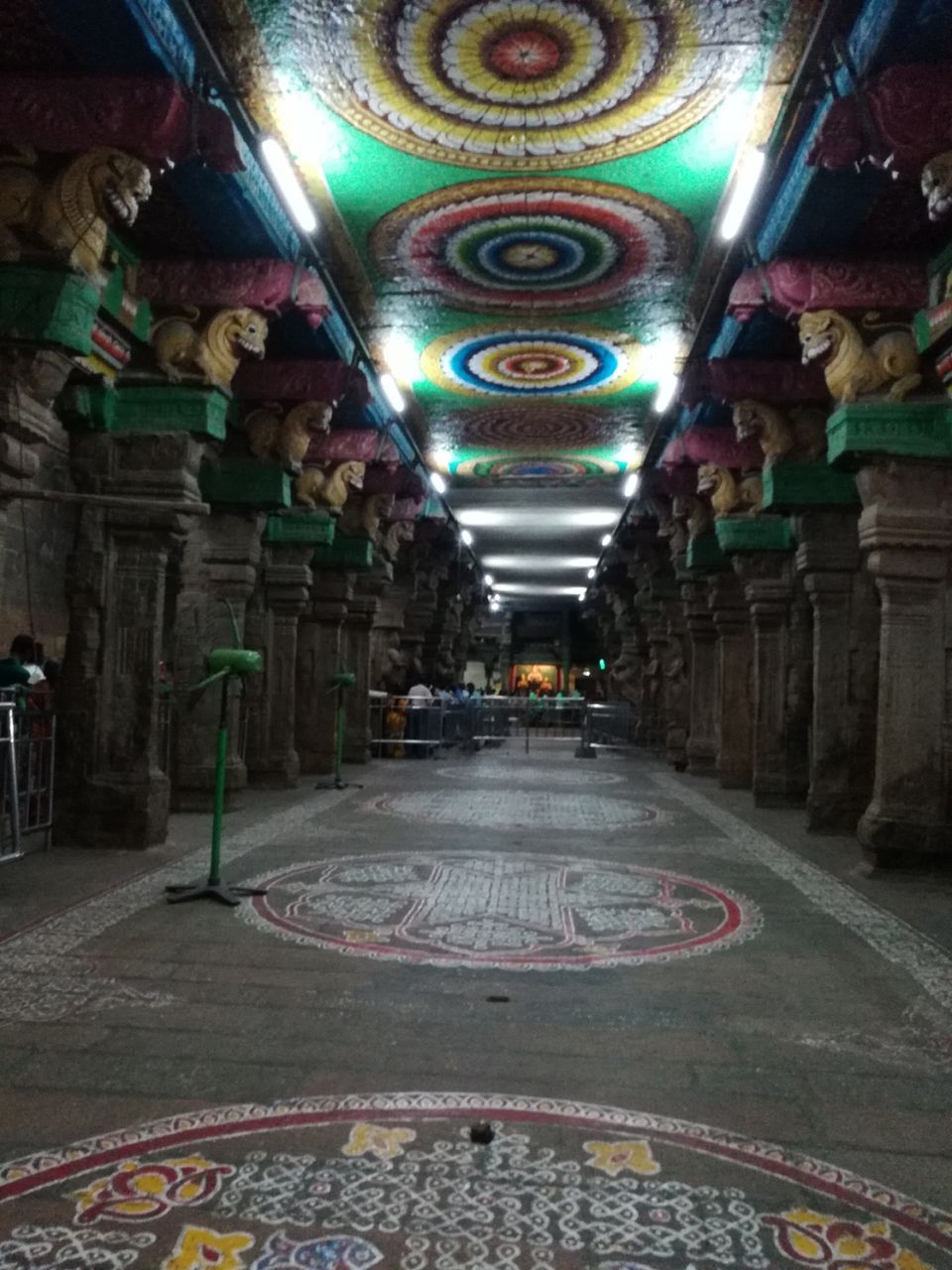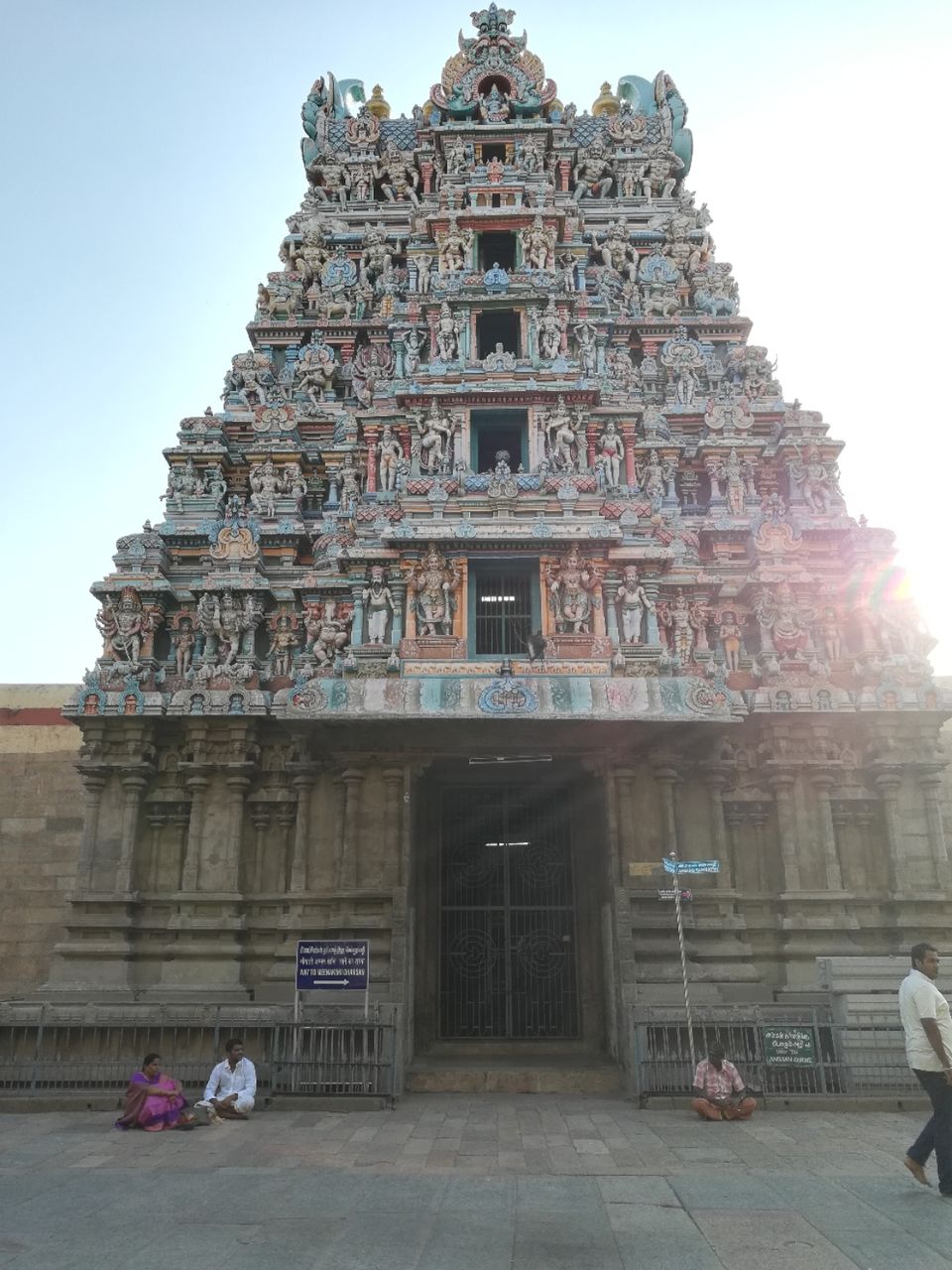 The last day
I came to Chennai and took train back to Hyderabad
WHEN YOU TRAVEL, YOU ARE NEVER ALONE.