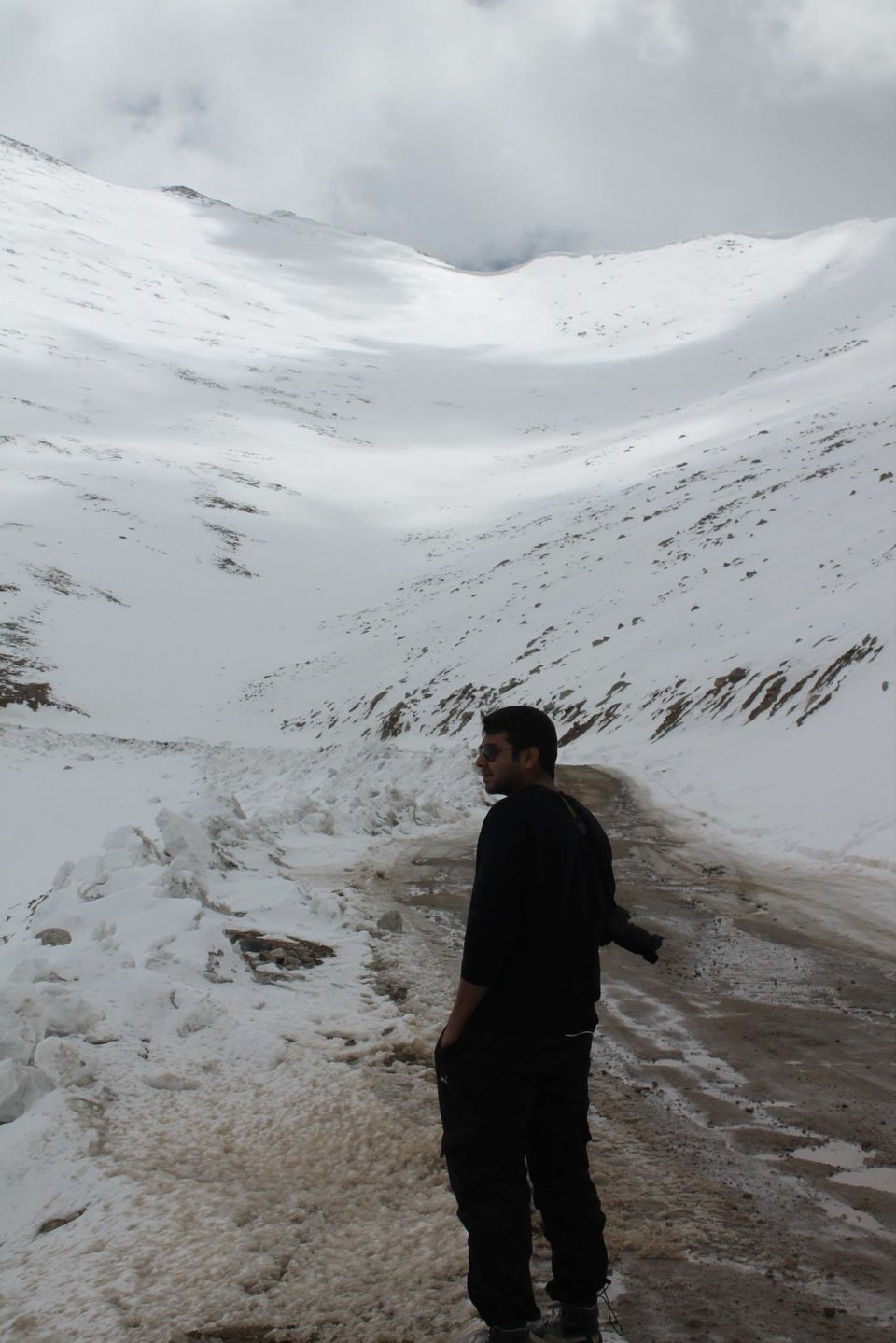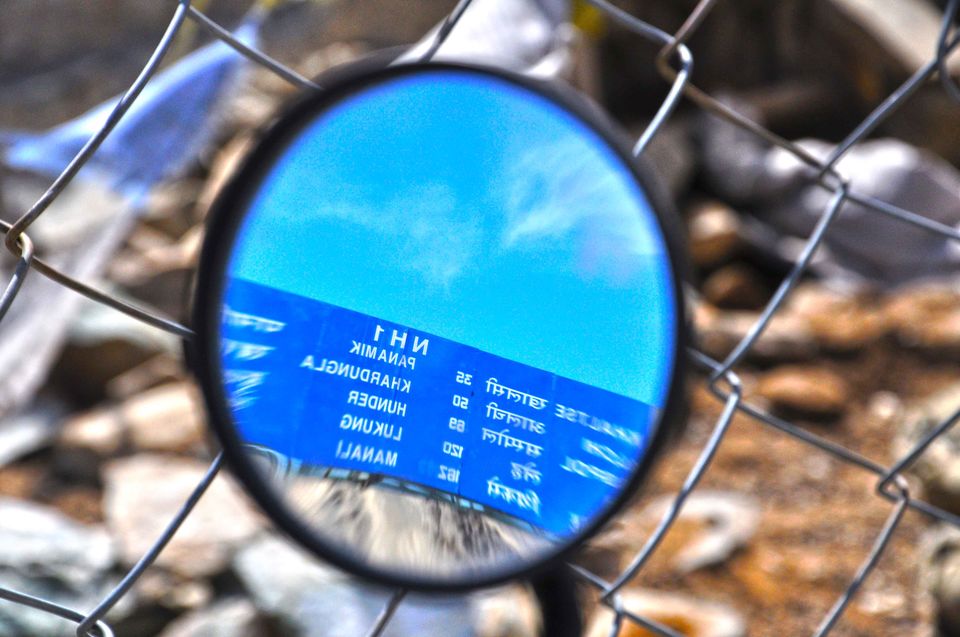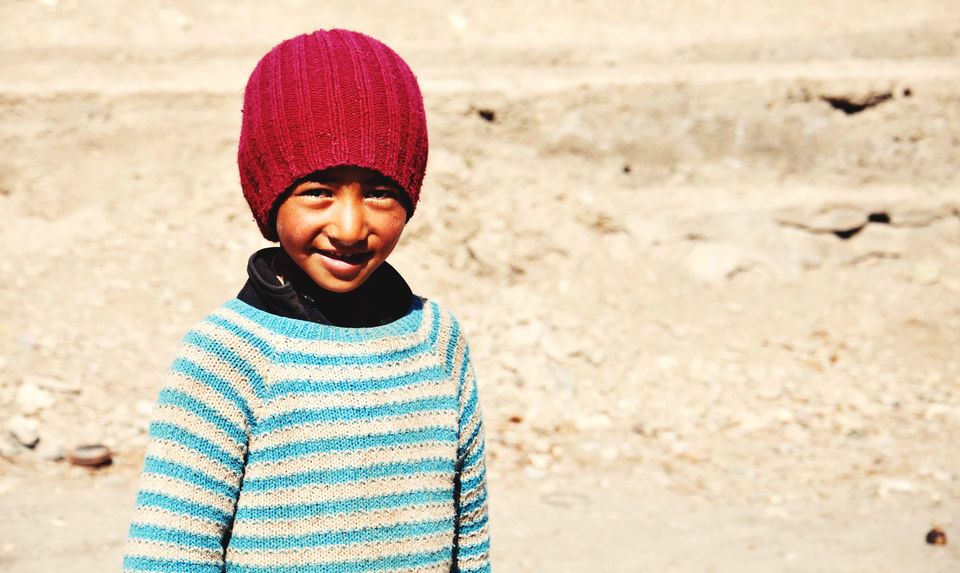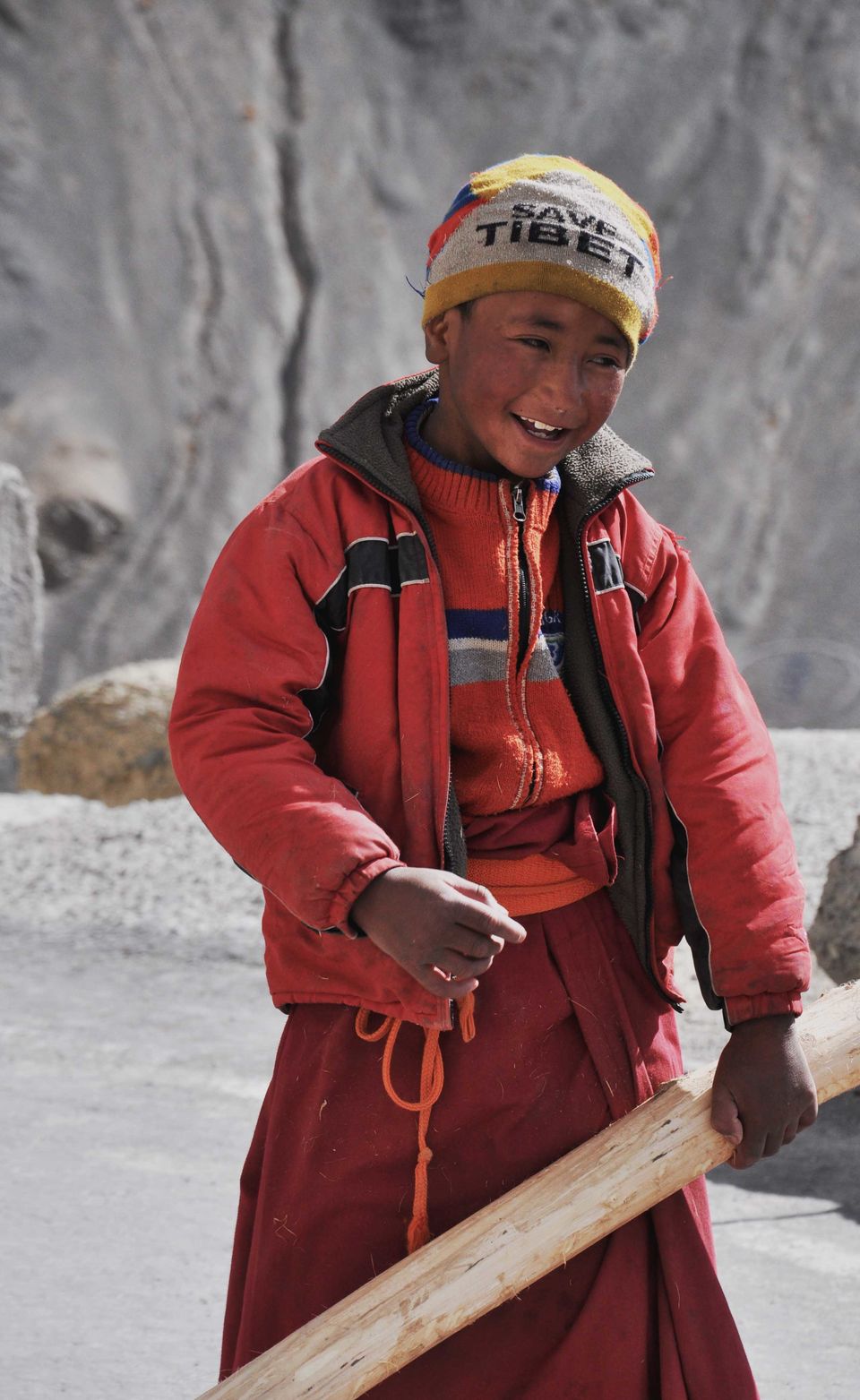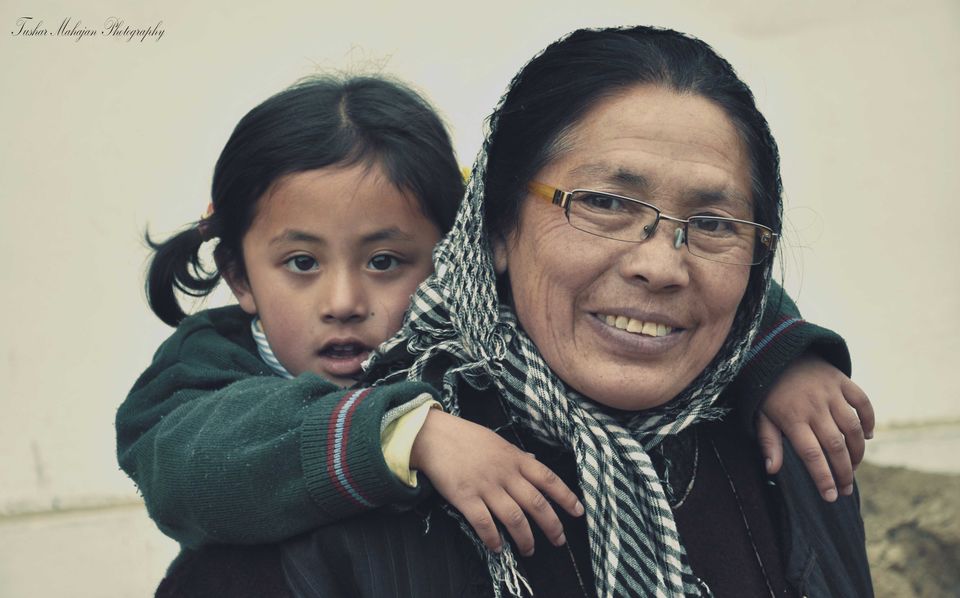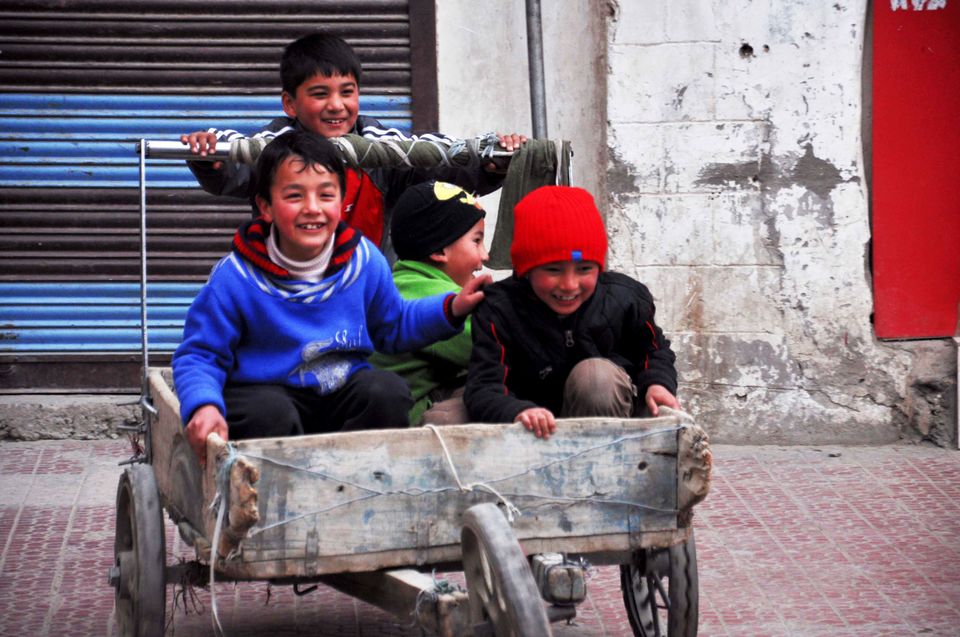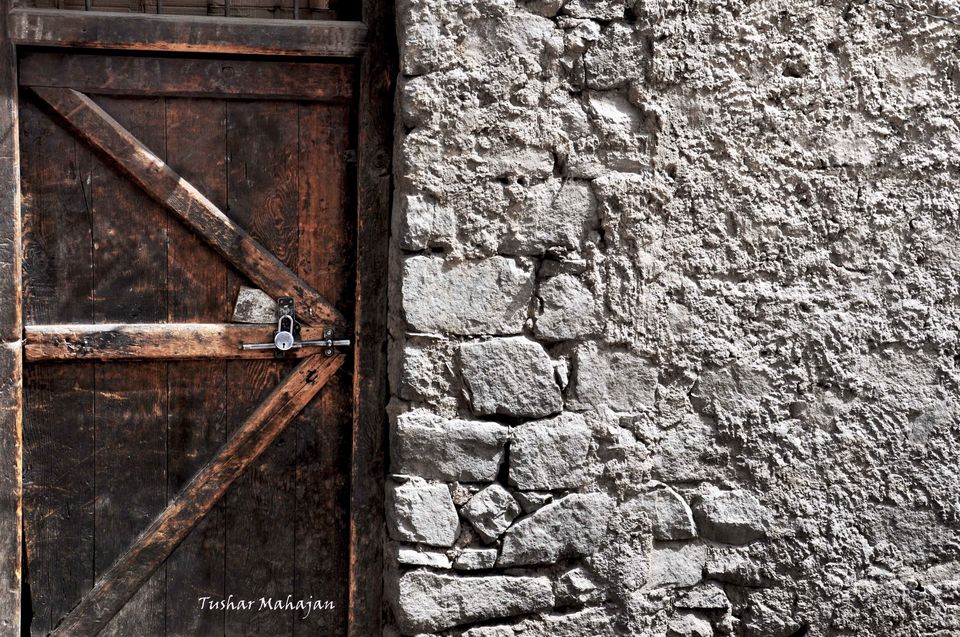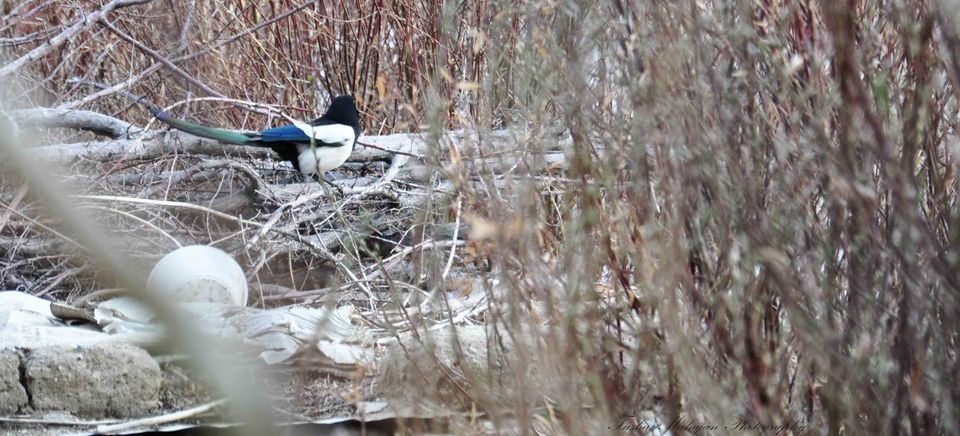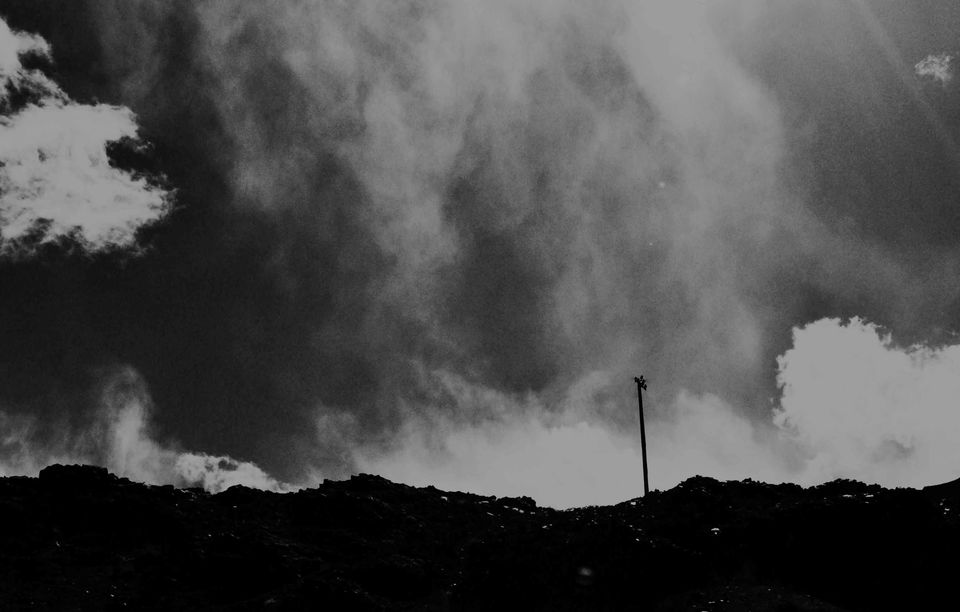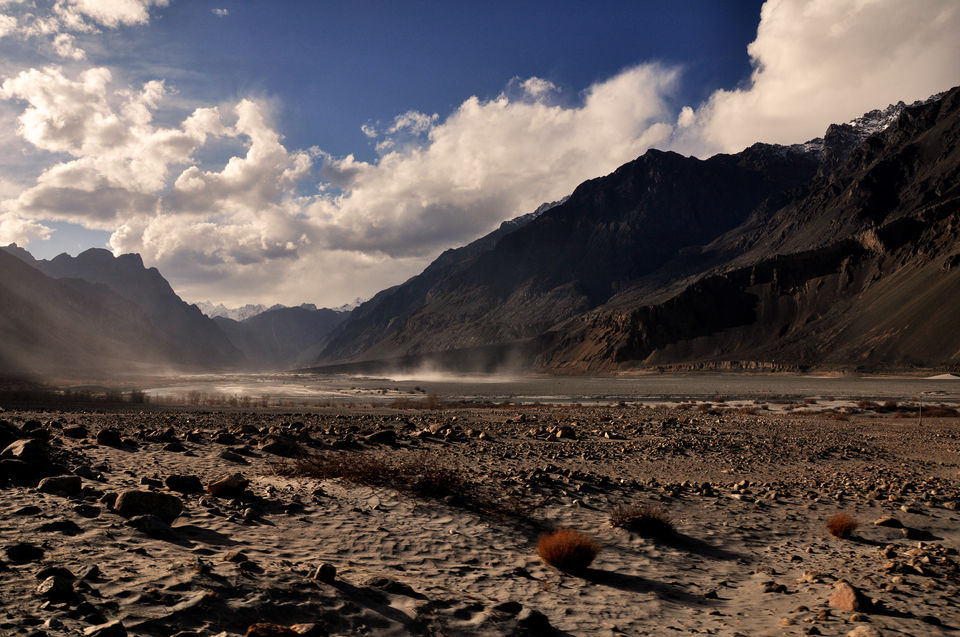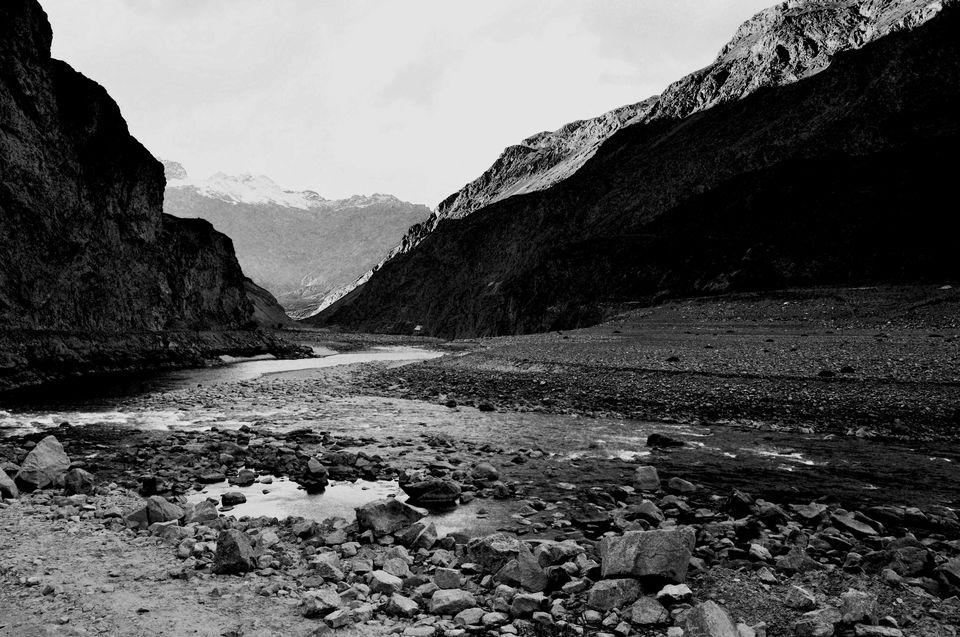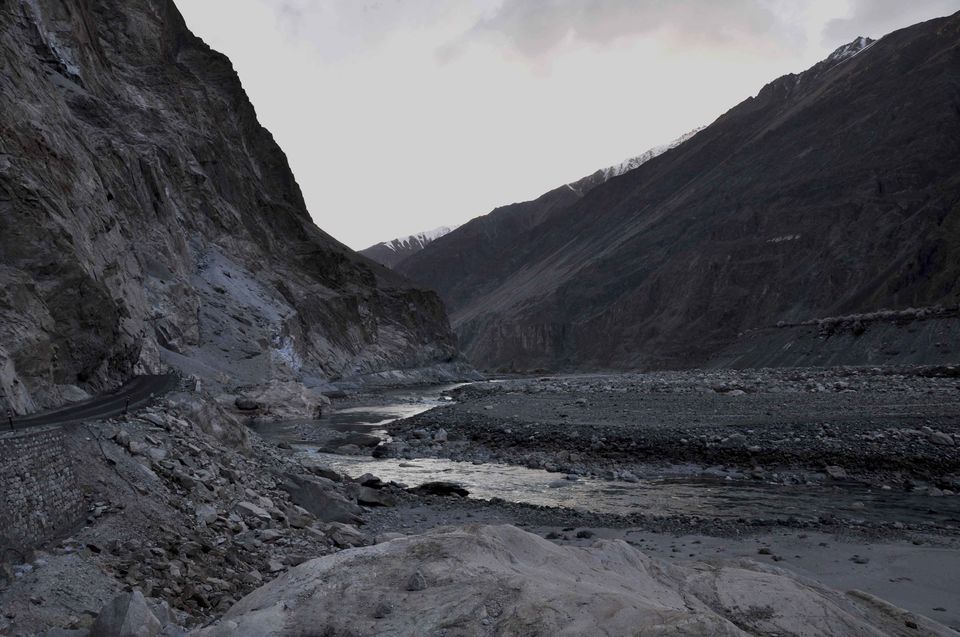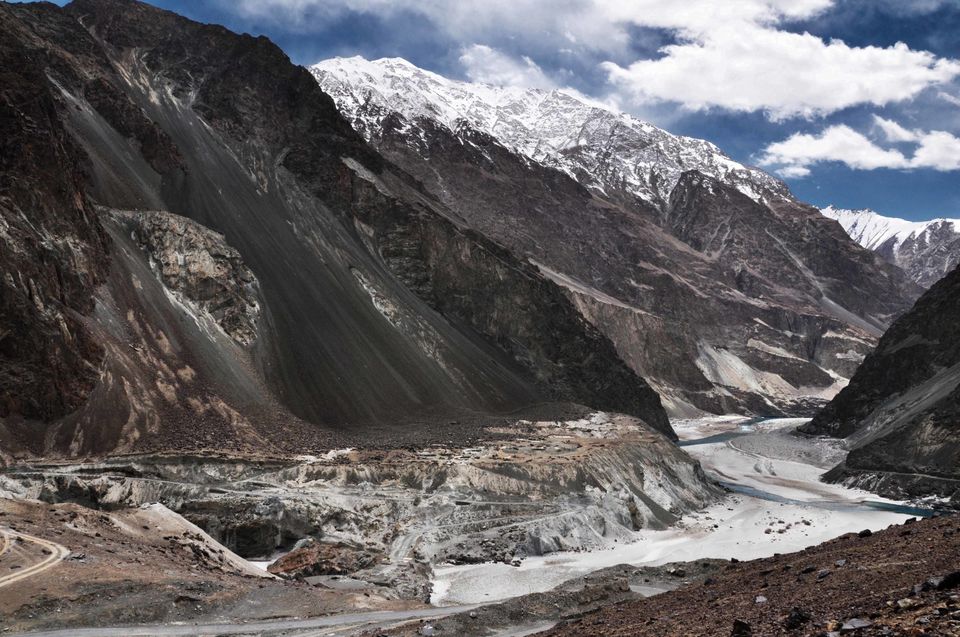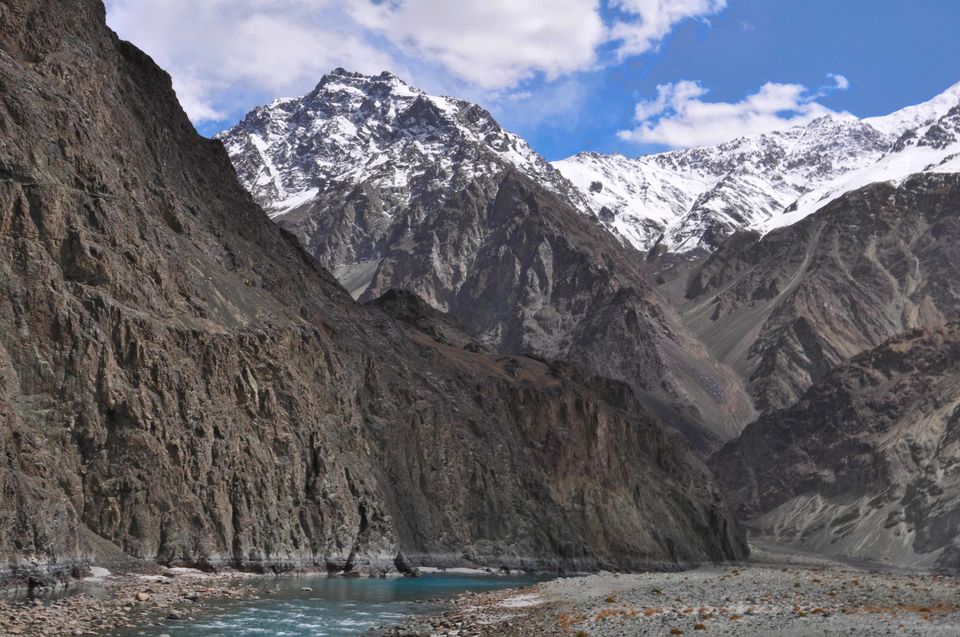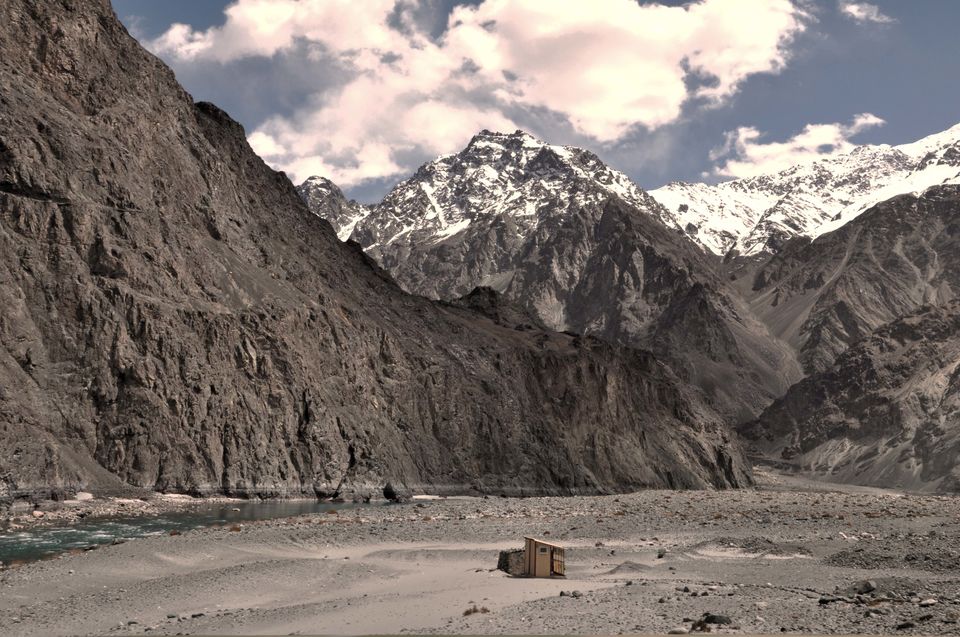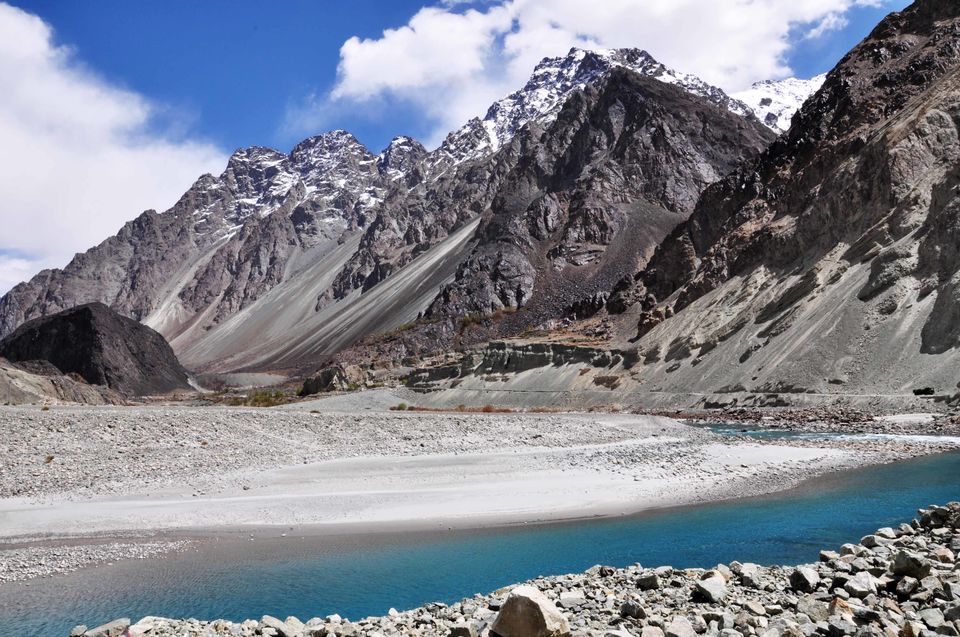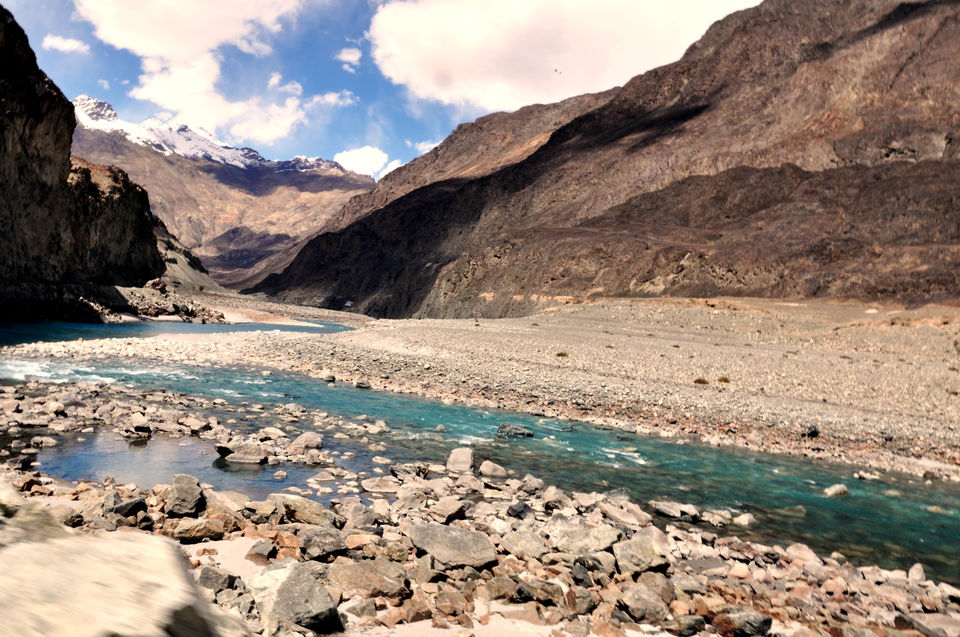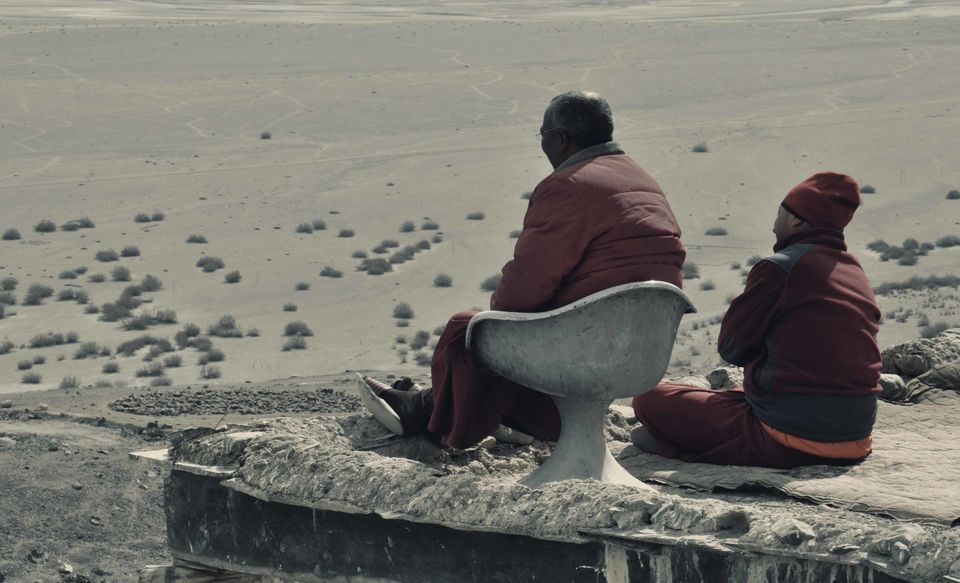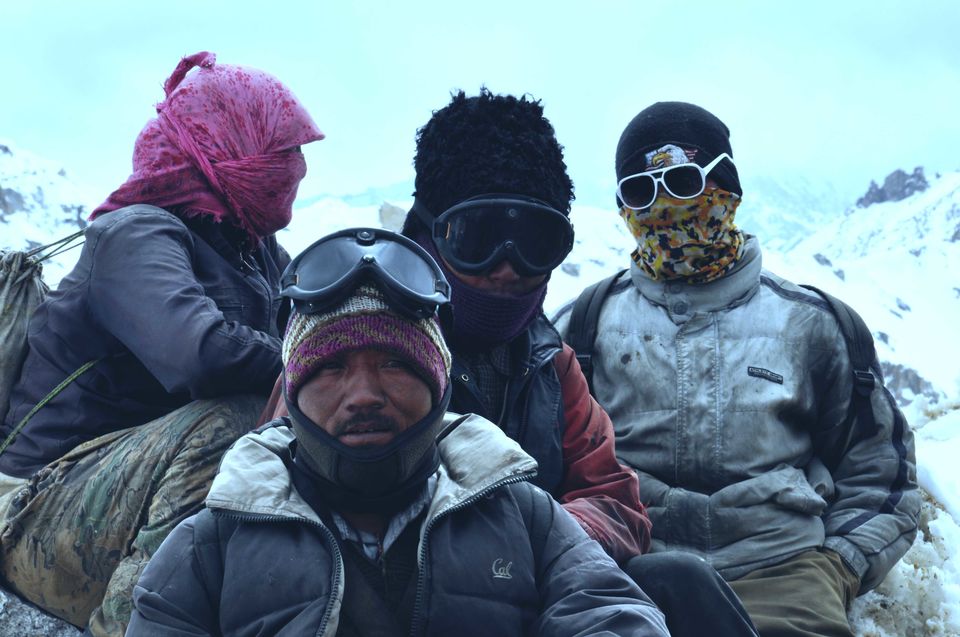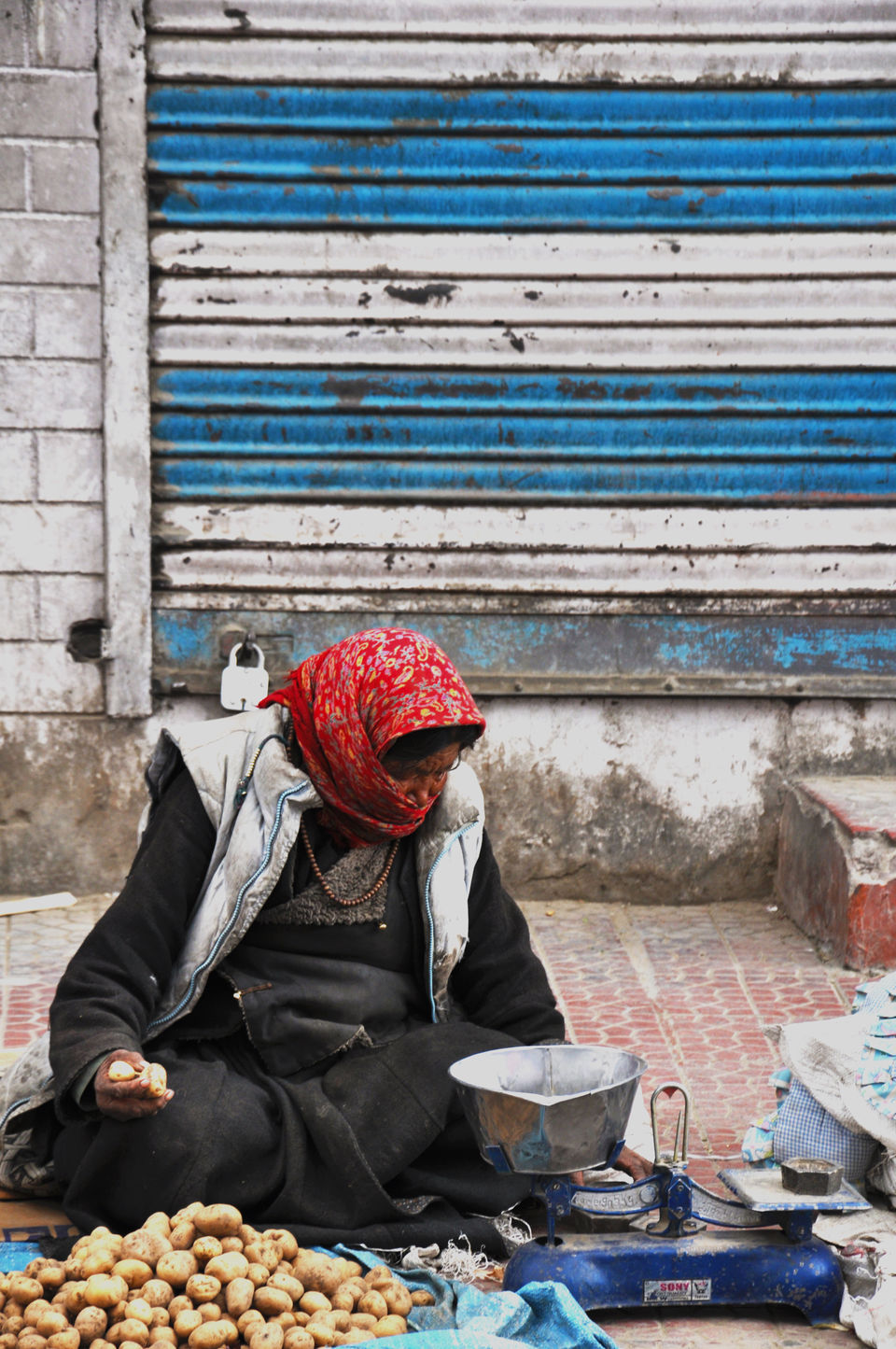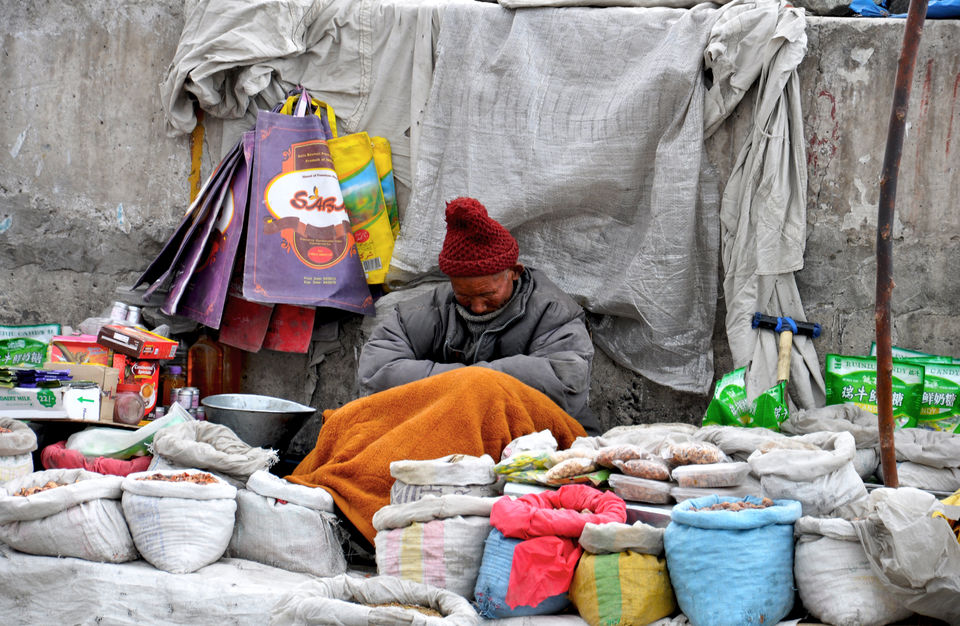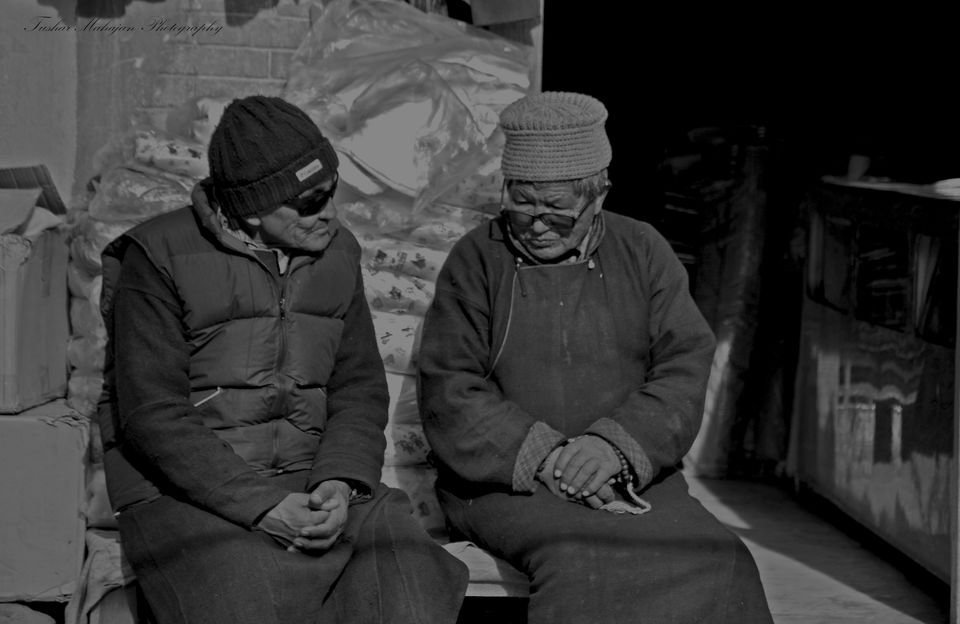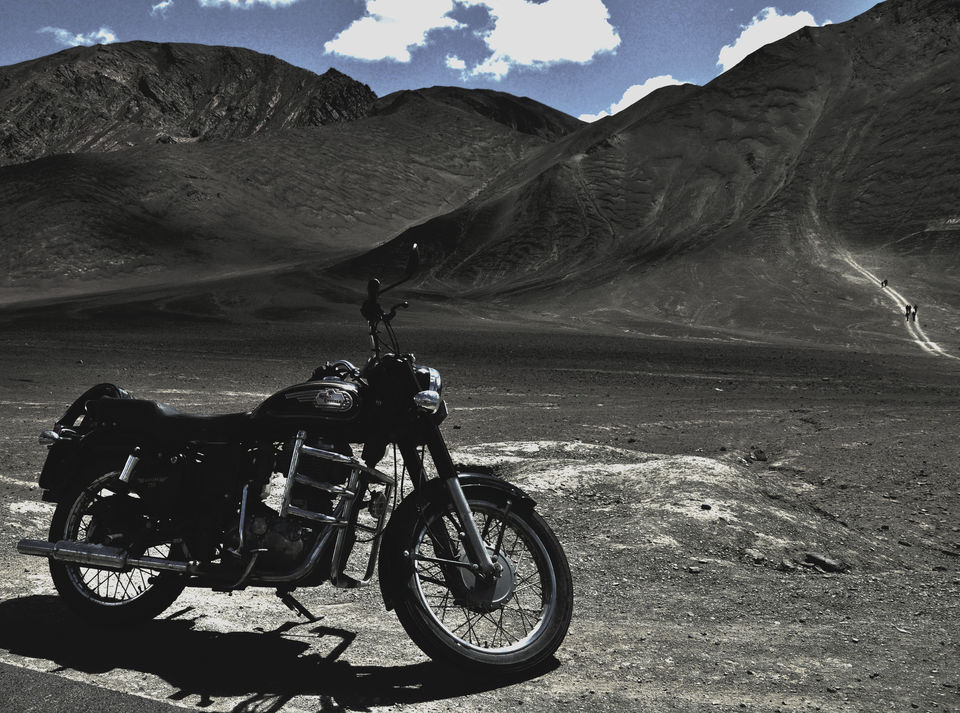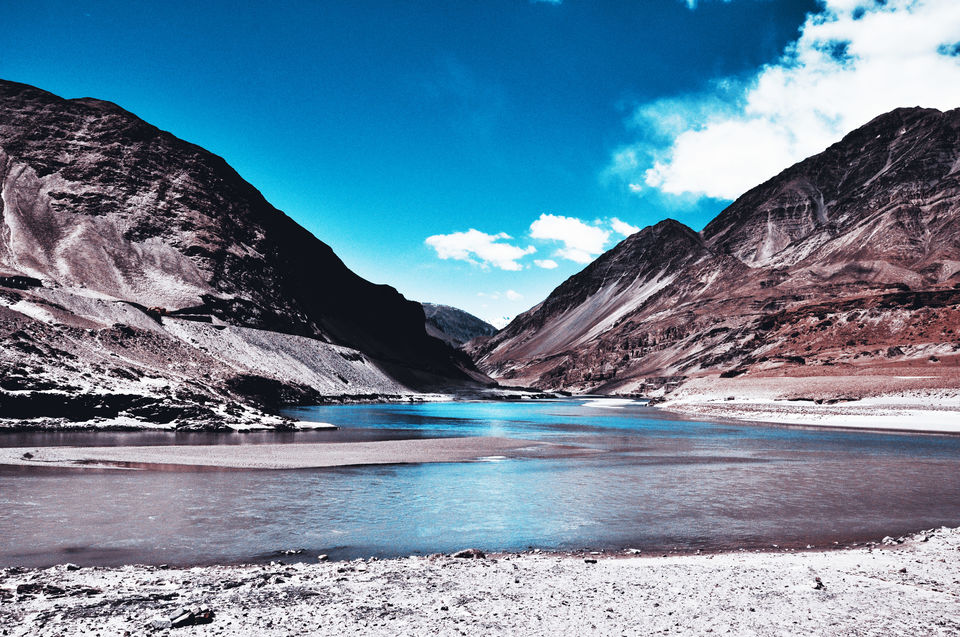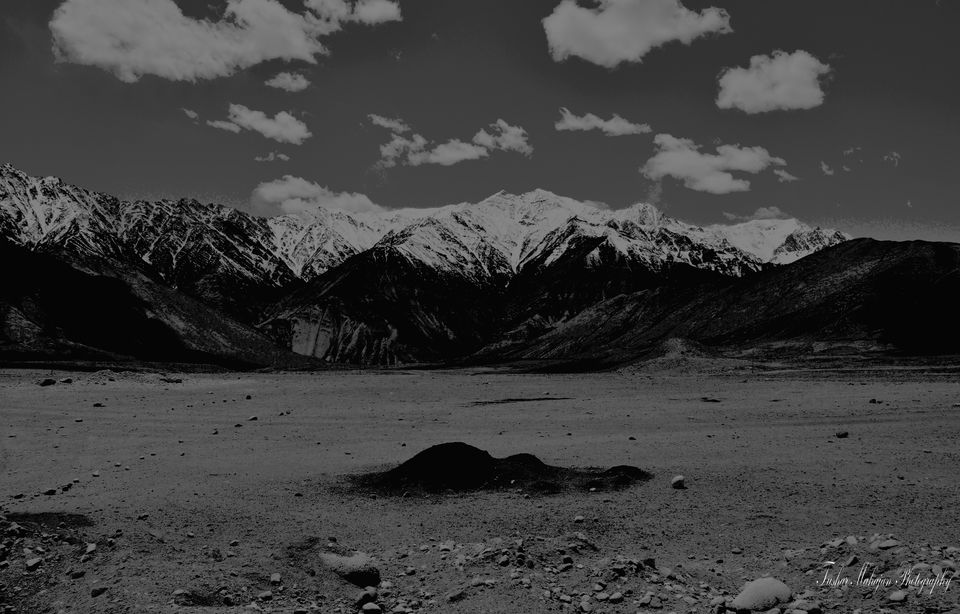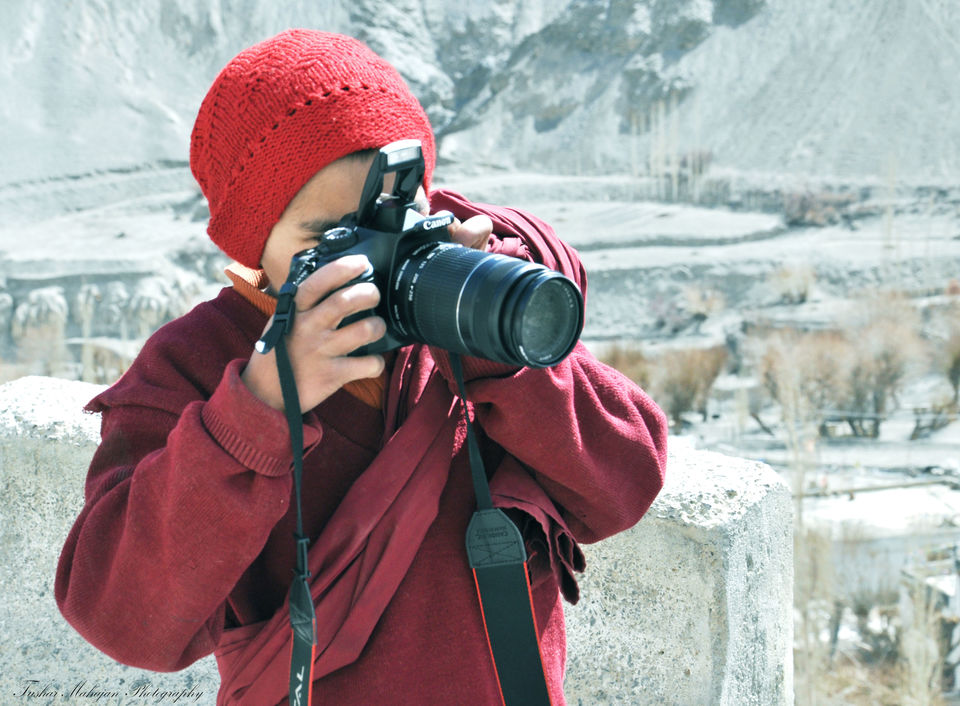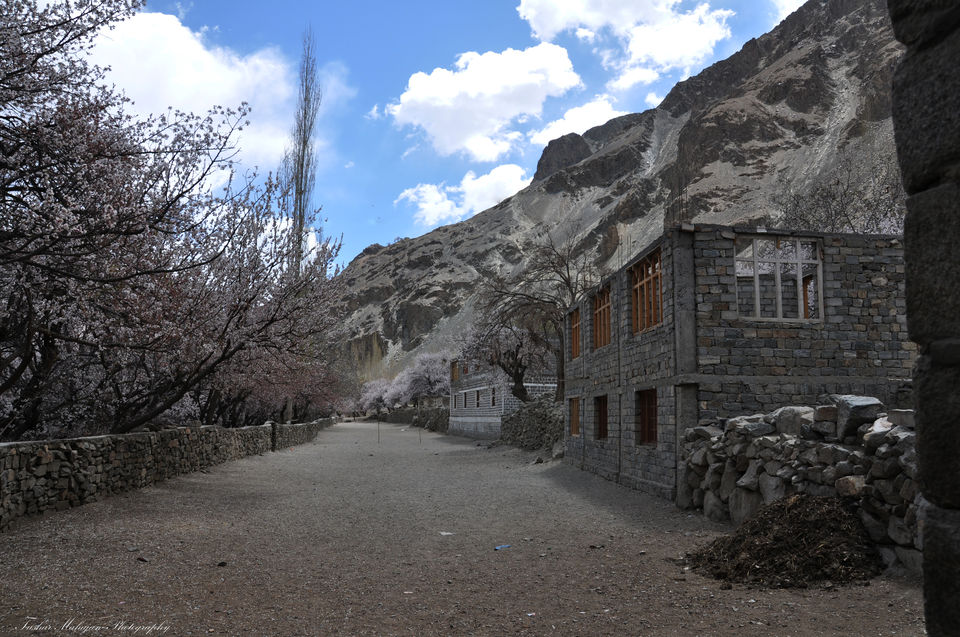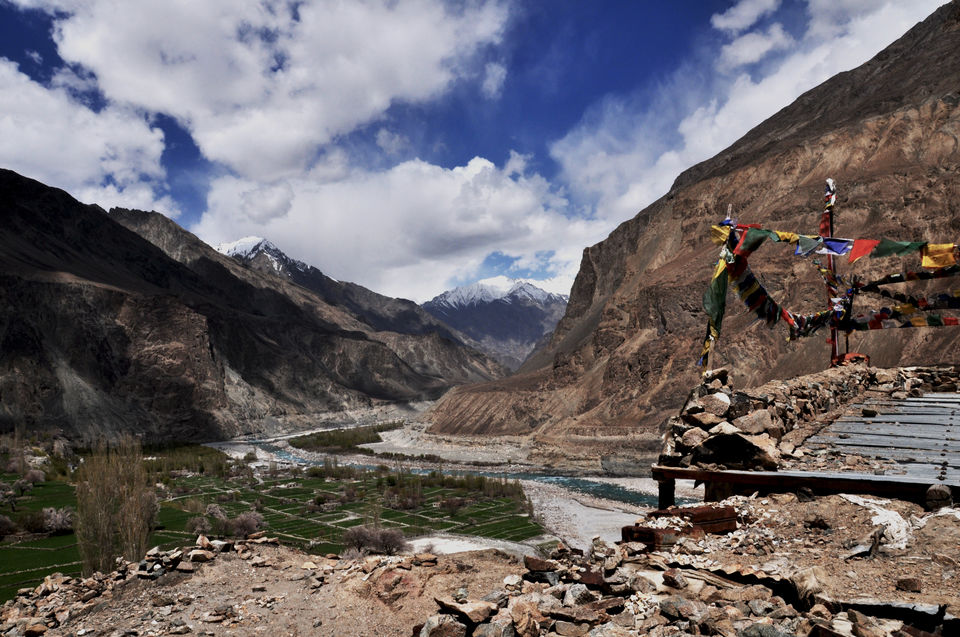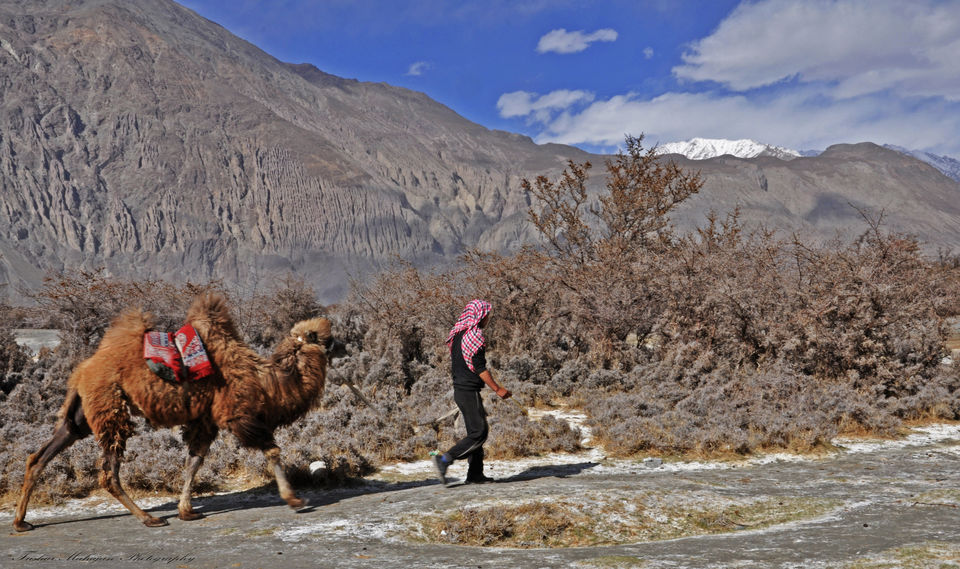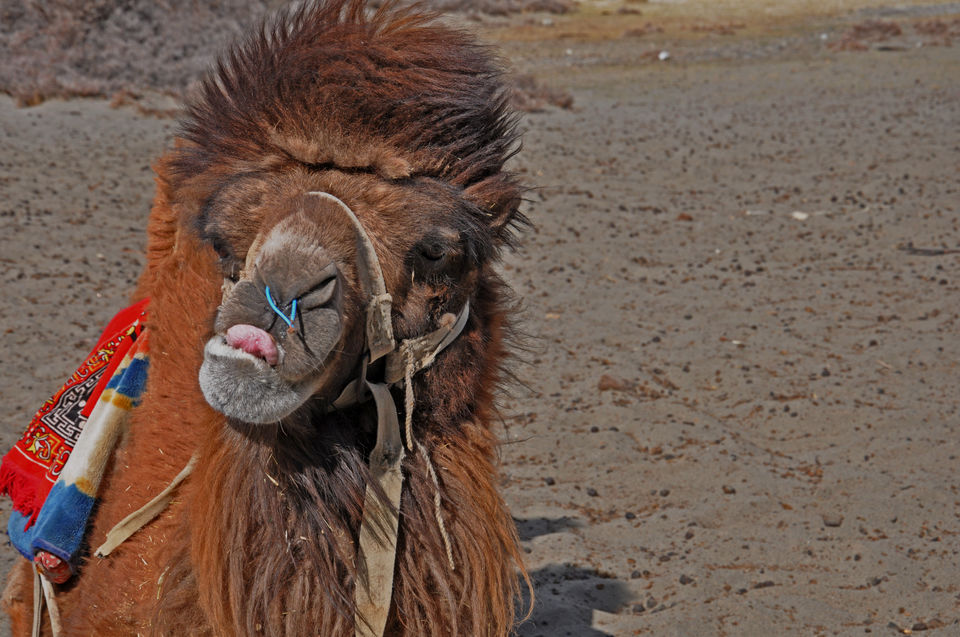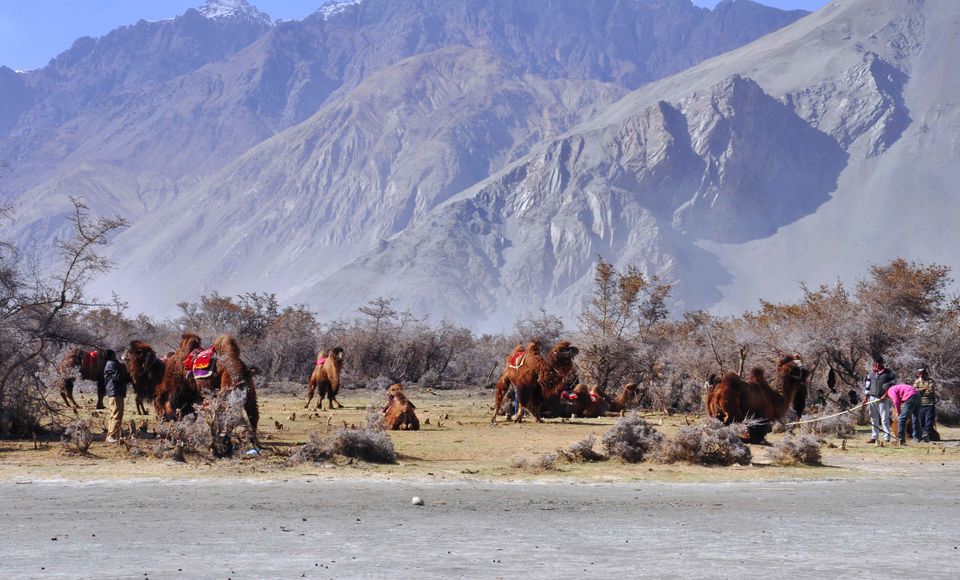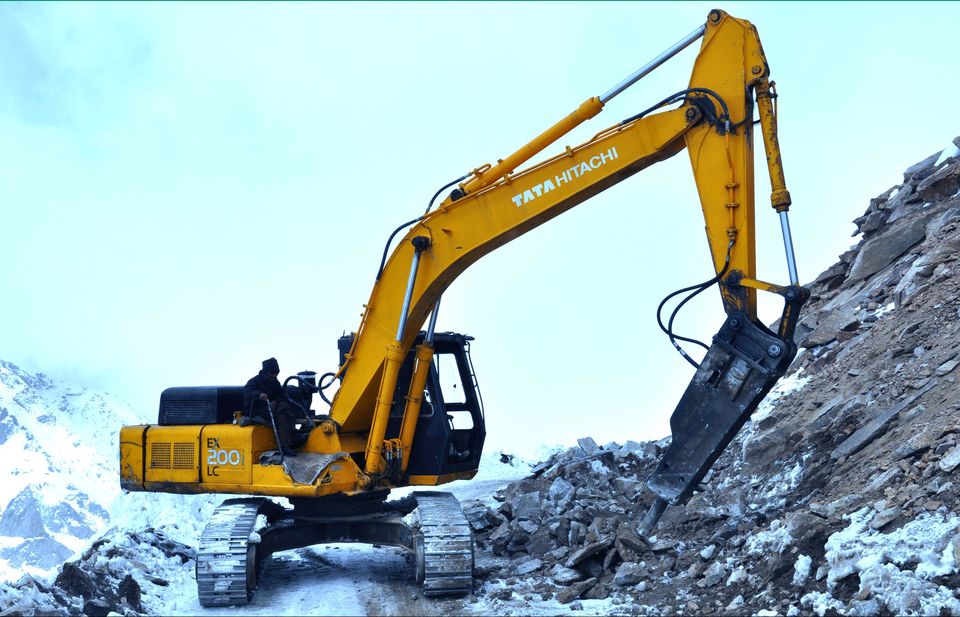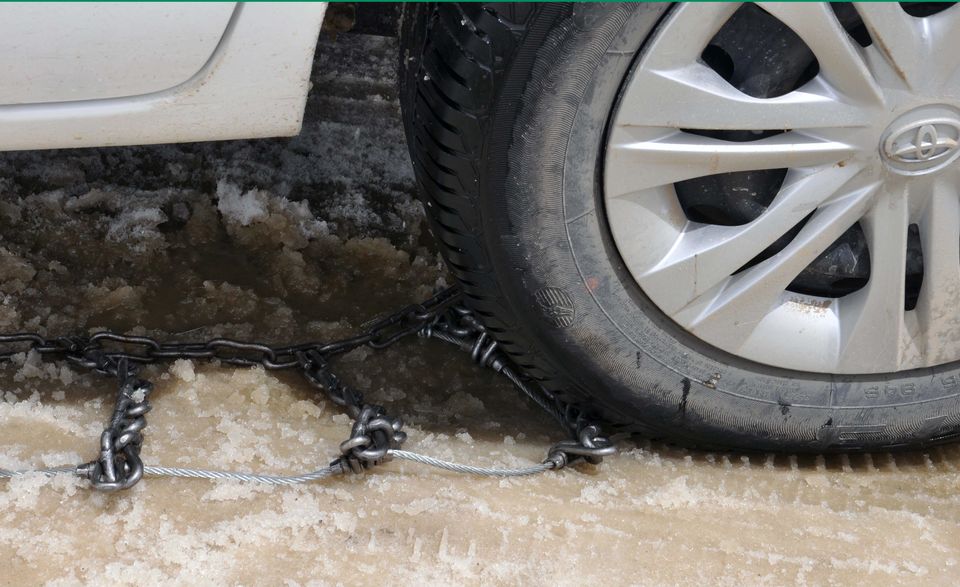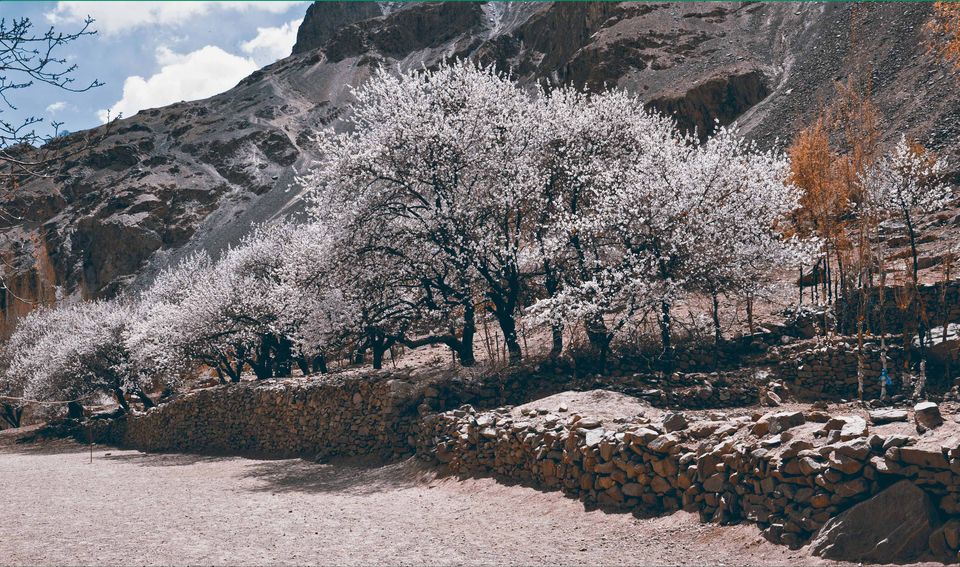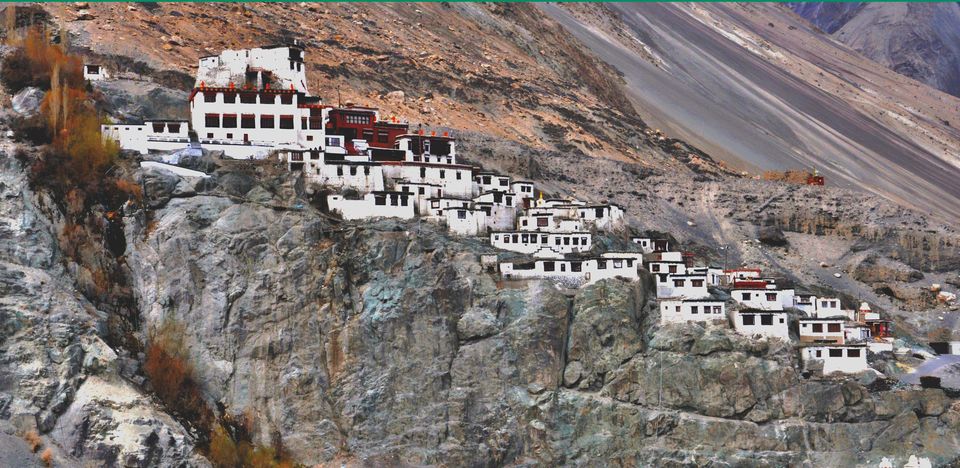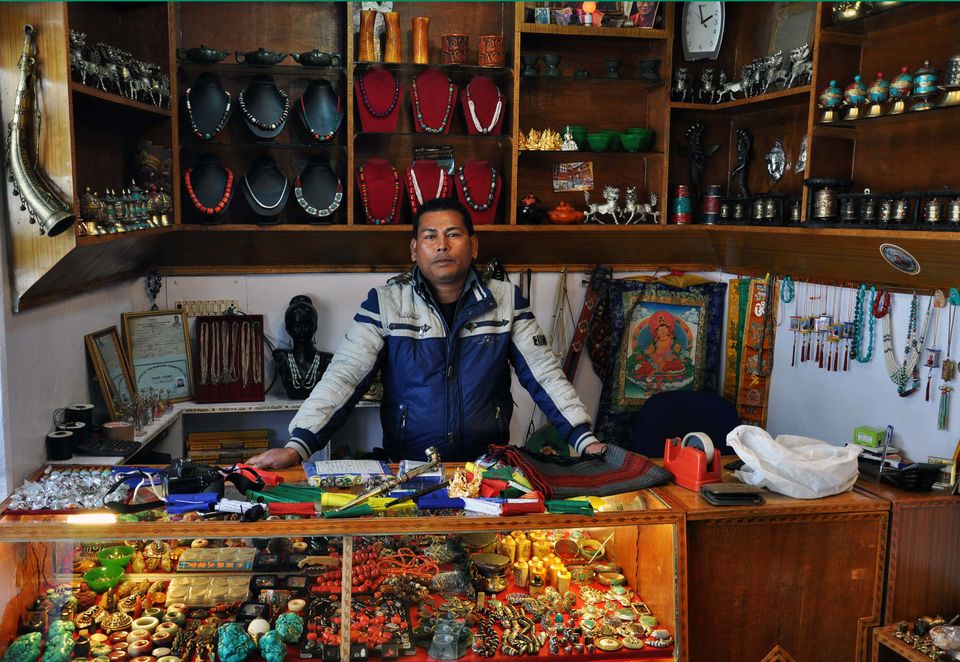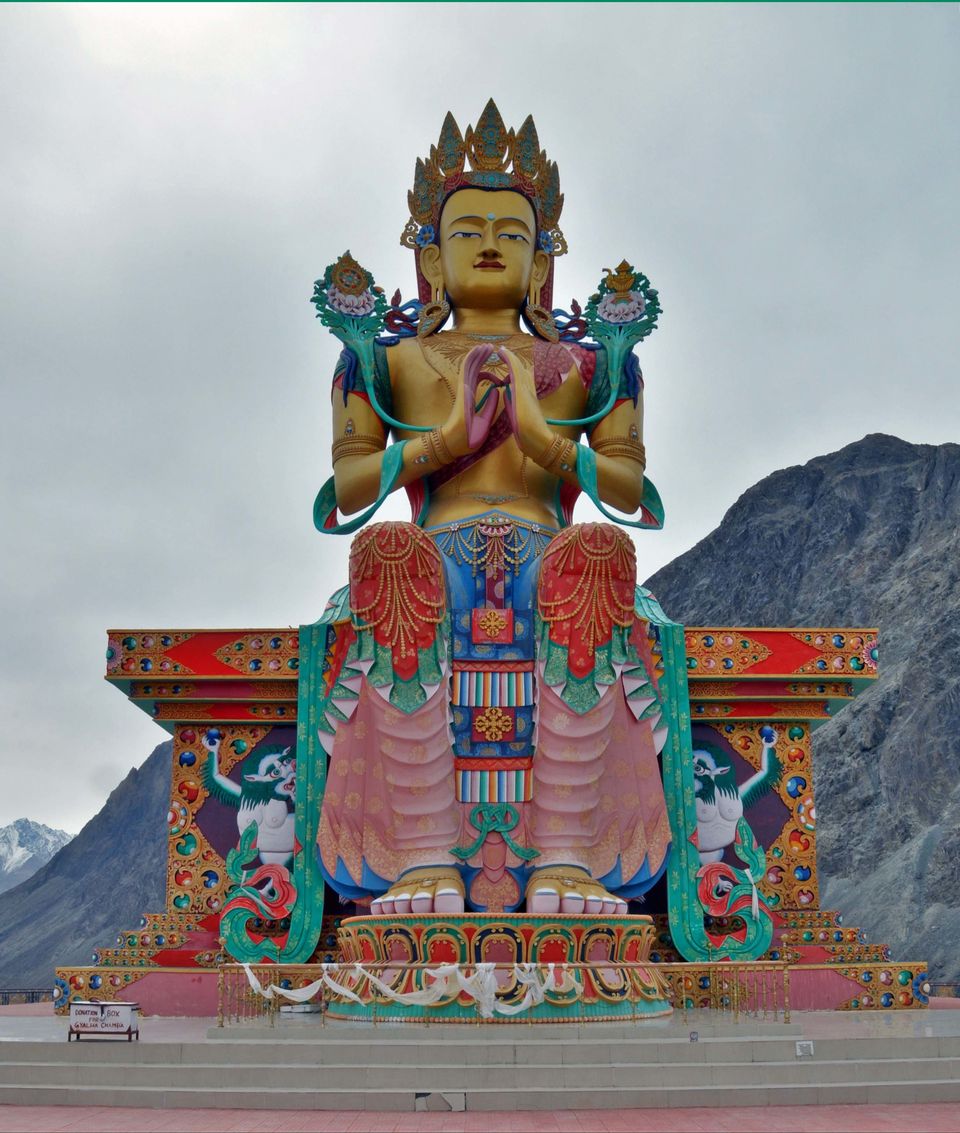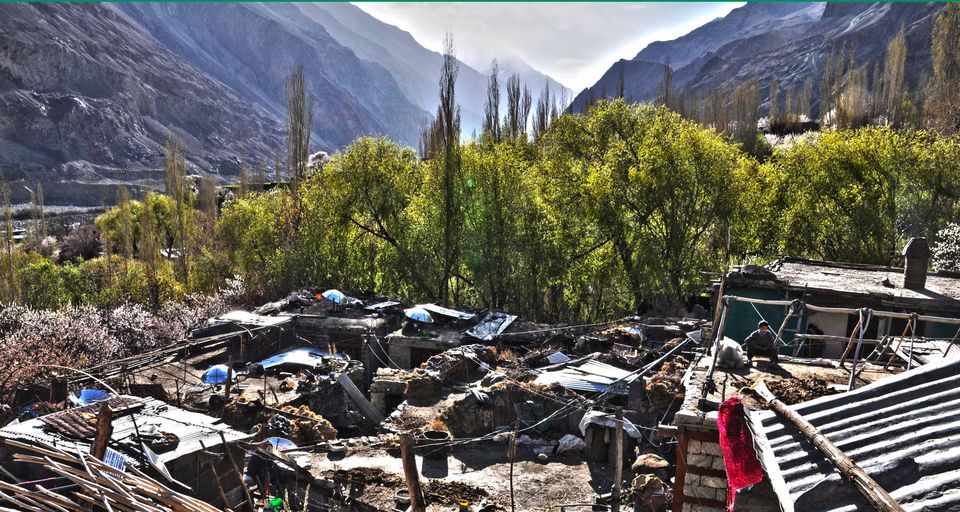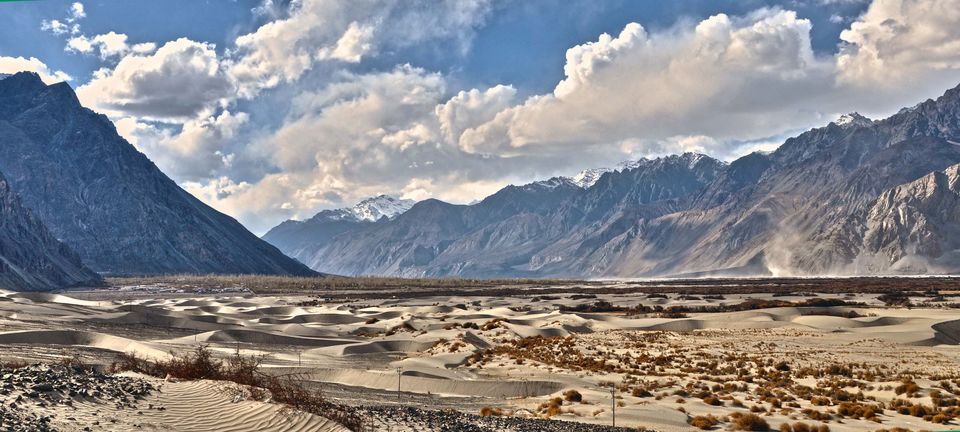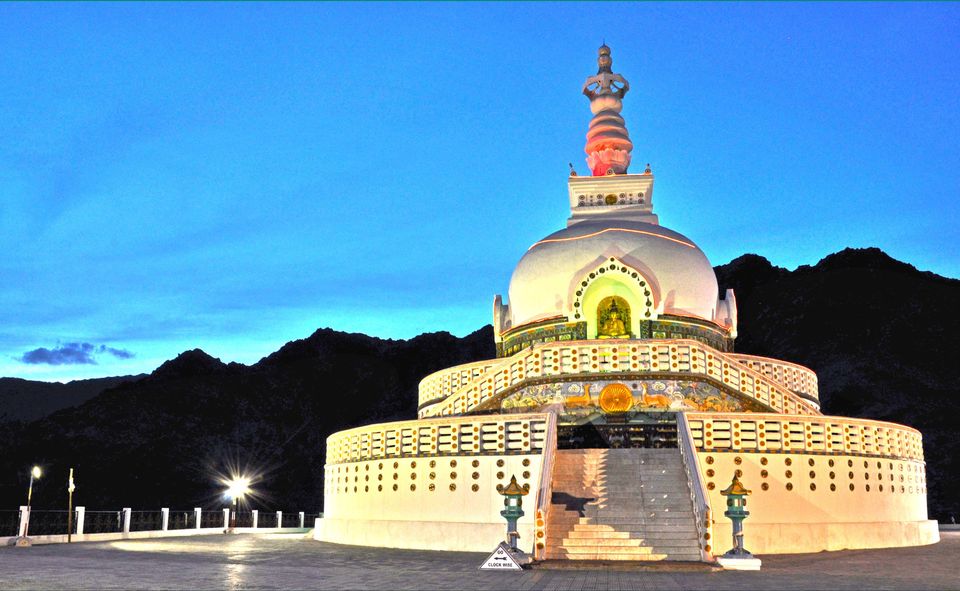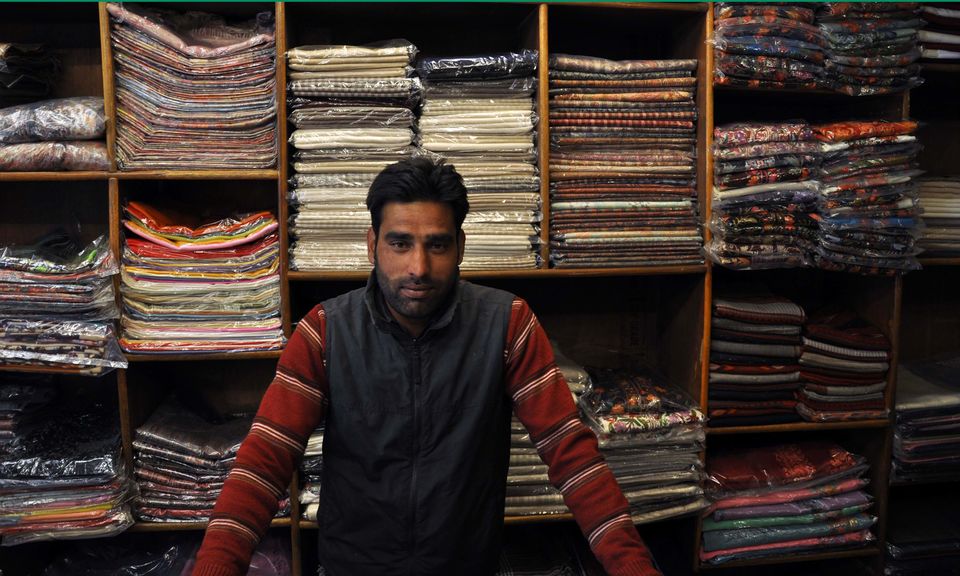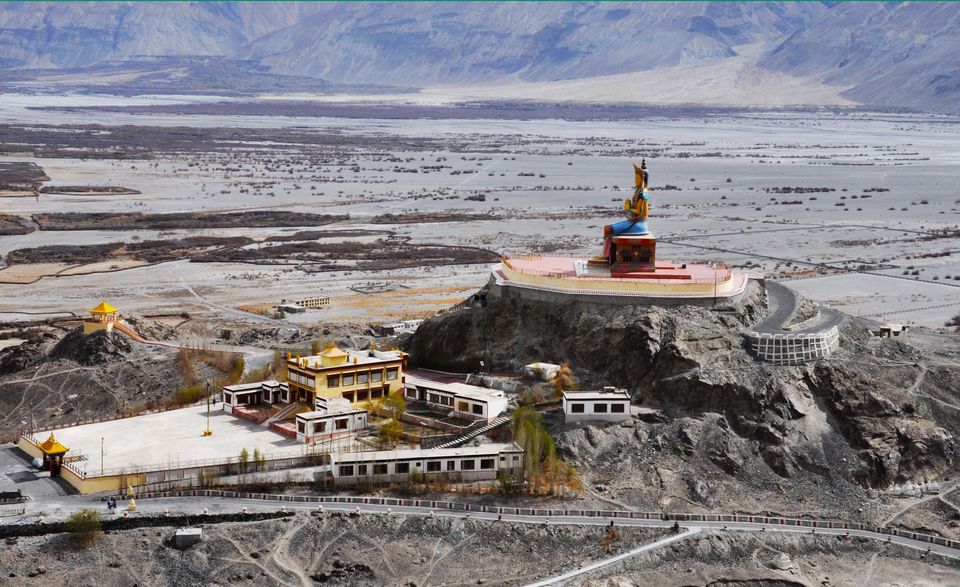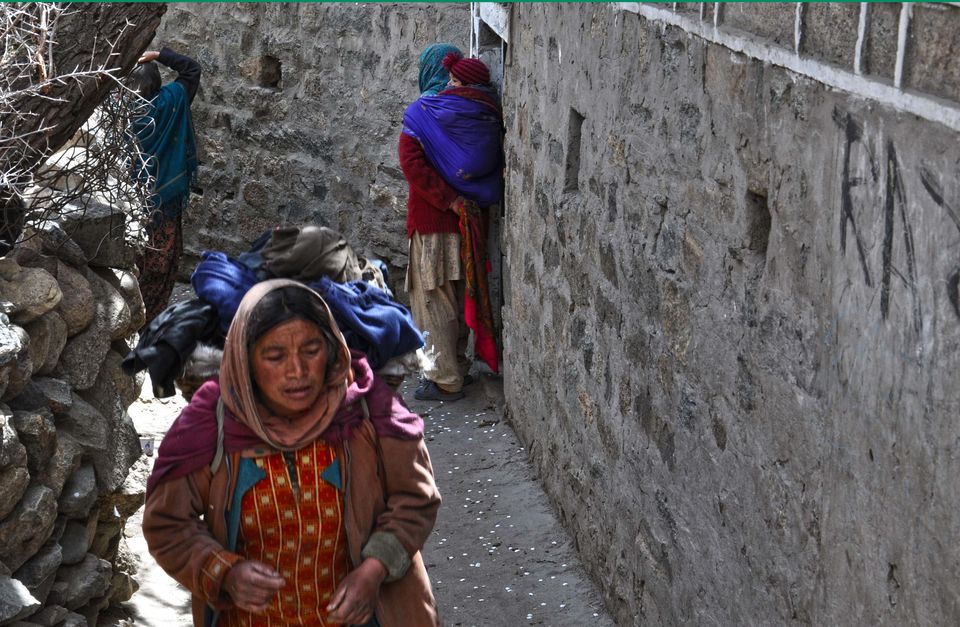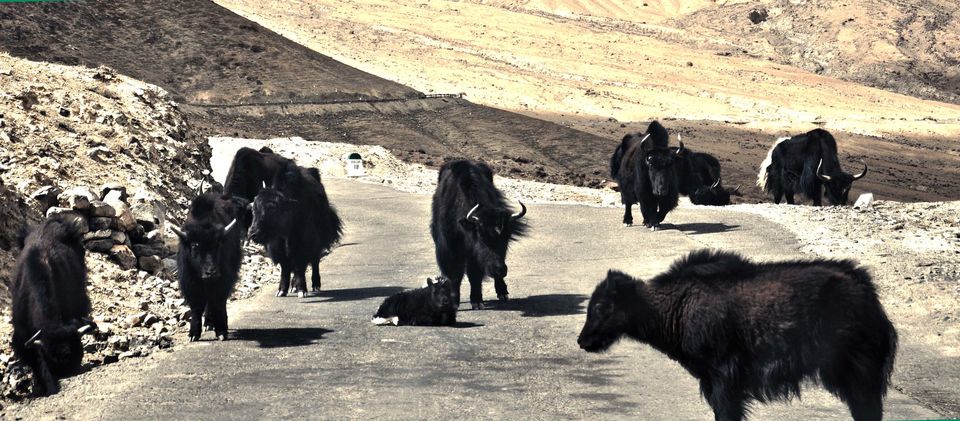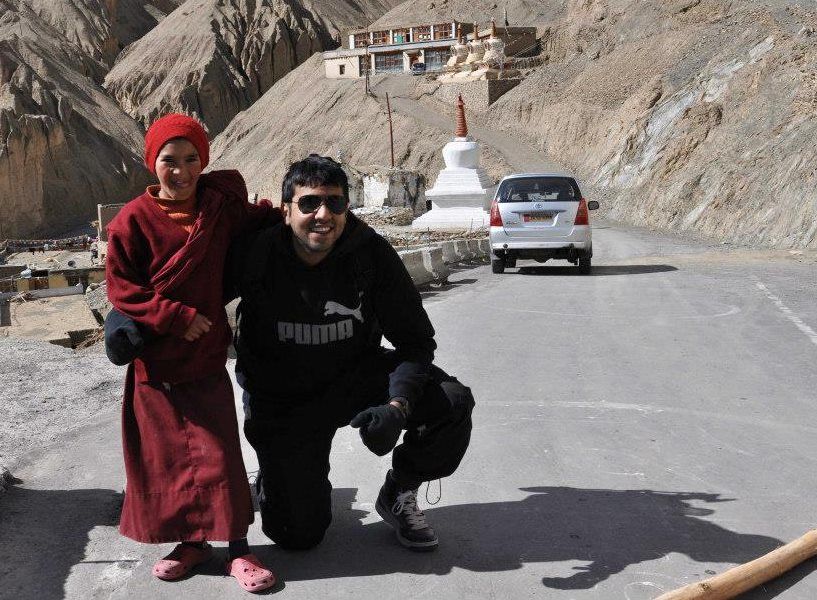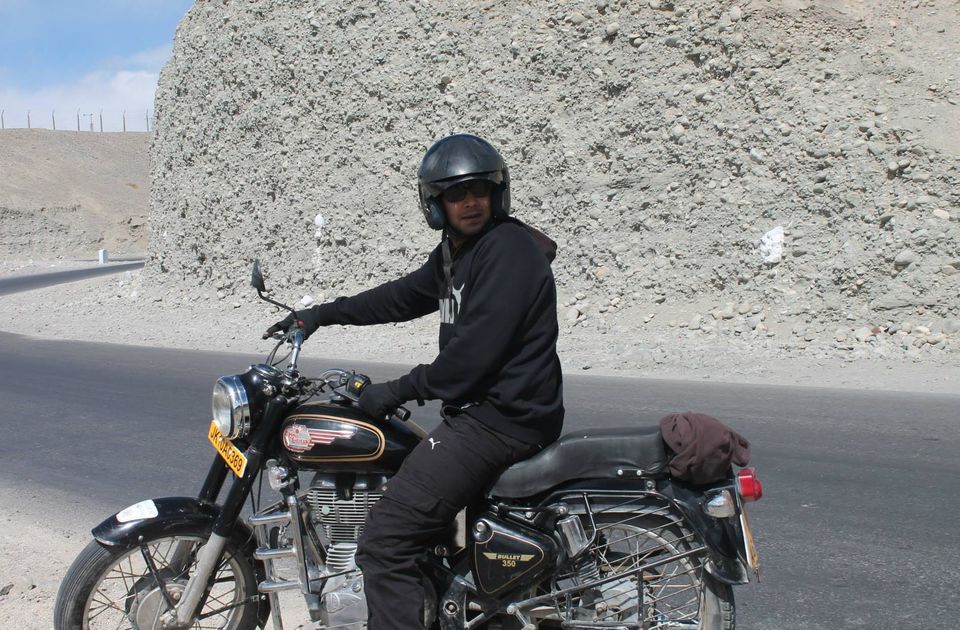 The word Travel, itself gives a thrill inside the body - an excitement to live life, to explore the world or maybe to connect with the outside culture. Many of us say that "I am a traveller" but how many of us really know what kind of travellers are we? Here I was, sitting on my desk doing my job. Asking myself is this it? Is this all life has to offer? Why am I here? I want to travel.
Life had been becoming monotonous for an adventure junkie like me. I wanted a holiday. One day at a coffee shop sitting with friends and discussing about various places, we came upon the topic of Ladakh and at that very moment I knew I wanted to go to Ladakh, all by myself. I had just heard stories of the wonderland but always knew that it is like Mecca for travellers.
Palash, one of the friends on the table, nudged me and said "Mujhe bhi le chal na" – "Take me with you?" I gave it a thought. For budget travellers it is the best option as it helps to share rent, taxi fare and a friend in case of an emergency and you still get to be a solo traveller.
All that planned and tickets booked, backpack bought, background work done, we both were set to go! Ahoy Ladakh, here we come. My account of travel is my own personal experience more than an account of the tourist places that we visited.
On the day of travel mom orders take an extra jacket carry more warm clothes. I quickly grabbed a bite, popped the medicine 'Diamox' (which helps to thin blood to avoid altitude sickness). I hugged my mom, and like a true Punjabi mother she handed me a packet of chips and biscuits.
Leh airport is not a civilian airport; it is managed by the armed forces. It was 6° C when we stepped out of the plane and the air was so cold and fresh, how I wished Delhi was like this!
We took a prepaid cab to the Oriental Guest House, where the cheapest room with an attached bathroom was for INR 800 a day, which suited our requirement perfectly. The view from the room was a bunch of leafless trees and behind them the most mesmerizing sight of snow-peaked mountains.
Sitting by the window, Palash starts to make adjustments to the camera settings and simultaneously clicking pictures. Sipping our tea, discussing how beautiful the view is and how peaceful the place is, we felt good to be here. Palash took out the Gujiya (a dessert) from his bag freshly prepared by his mother in the morning, which we savoured. Taking it easy on the first day (as advised by experienced travellers), we decided to sleep for some time and set the alarm for 4 pm. We struggled to get up and finally left the room at 6:30 pm for Leh City and by then it had already started to get dark.
Most of the shops had shut; it was not easy to navigate as streetlights were either not there or not working.  It is a small shopping area, narrow lanes, small stores of artificial jewelery, clothes, artifacts, tourist guide shops etc. After asking lot of locals about a decent place to eat, we spotted a small Tibetan food joint. Palash was excited to find French fries and ordered them quickly along with coffee. I settled for a Tibetan butter tea, manchow soup and mutton thukpa. I believe in going for local food whenever I travel – India has so much to offer. Back at the guesthouse sipping tea and enjoying the snacks we had got packed, we bitched about the chaotic life in Delhi. I was the first to crawl into the bed and Palash set the alarm for 7 am.
Tossing and turning in bed, getting up to pee several times because of the cold and the amount of hot water that I had been drinking, I slept in intervals. I managed to wake up at 9 am, and nudged Palash to hit the shower. He replies "I am in the hills, under a blanket" and went off to sleep again; I left the lazy bum in snooze mode. As I entered the front lawn, I saw a Tibetan kid playing, whom I requested if I could take his pictures. That's when I met a PHD student from Birmingham – James specializing in International cultures – Tibetan Refugees. Soon Lazy bum joined me and after clicking a few pictures, we headed for the city.
Two hundred meters from the guesthouse on the fort road was the Shanti Stupa, way up the hill in Changspa. It was built by a Japanese Buddhist group, known as the "The Japanese for World Peace" to commemorate 2500 years of Buddhism and to promote World Peace.  I decided to trek a little way up from where the view of mountains was clearer. My spirit of "I am a trekker" made me choose trekking instead of taking the stairs. I set my tripod and started clicking while Palash waited at the bottom of the hill.
Our next stop was Wisdom Adventure, which was shut, but we met some locals who were excited to find out that we were from Delhi and shared their experience with Delhi tourists, one of them loved cracking Sardar jokes.
Next stop was Moonland Café, a small café on the side of the road run by a Tibetan couple. We had chai, coffee, aloo pakoras and thukpa. Later, we came across the JKPCC office, which had posters of the Gandhi mother -son duo but none of Manmohan Singh. This excited Palash who did not miss the opportunity to capture this in his camera. We walked further down and saw the BJP office and two doors further down was the theka - wine shop!
We kept walking, clicking pictures on our way. We saw a mosque, did a lot of window-shopping. We picked up Bob Marley headbands from a shop in which the woman at the counter was complaining about the weather in Ladakh and desperately wanted to escape it. She also wondered, "Why so many people from Delhi came here?" 
We then left Moti Market and headed for the Main Bazaar where we were to meet our local contact from Wisdom Adventure. En route we saw some locals playing cricket while others were watching them keenly as if the Ladakh team was playing the IPL. I spotted a south Indian family of twelve of which the women were shopping while the men smoked and enjoyed the game of cricket. Our local contact arrives and first piece of advice he gave us was pick up Old Monk Rum, best thing to beat the cold. He told us that the local greeting is called "Jullay", the word caught on to me like glue and I could not use enough of it throughout the trip.
By dinner, our bike - a 350cc Royal Enfield Classic had arrived. A beauty! I was asked to test ride it – What a Beast! We paid the guy INR 1200 and took the keys. We decided to call it an early night and made ourselves a drink of old monk in hot water.
All set for adventure, we wore our helmets, sunglasses, the complete wannabe biker look. As Palash was the pillion he carried the luggage. We headed towards Lamayuru and approximately 10 kilometers from Leh we reached the Hall of Fame: a museum dedicated to soldiers who have battled in the tough terrains of Ladakh with China and Pakistan. We took our entry tickets and paid for one camera. Inside both us headed in different directions. A surge of patriotism overpowered me and felt proud to belong to a country, which has produced such brave soldiers. It could easily take a day to gather the information this place contained. Our next stop was the Gurudwara Shri Patthar Sahib, we got down to take a few pictures of the Gurudwara and the surroundings but did not go inside, and we rode on. We reached the Magnetic Hill also called the Gravity Hill. It is believed that the hill is characterized with extreme magnetic properties, which are strong enough to pull cars uphill defying gravity and force passing aircraft to increase their altitude in order to escape magnetic interference. We did not get a place to park our vehicle there, but we did try to see if the ones parked there moved or not. We did not see jack!
On the top of the hill, the rocks are arranged in such a manner that it spelled "MAGNETIC HILL". It is at a height of 11,000 feet above sea level. On its south side flows the Indus, which originates in Tibet and goes to Pakistan
I trekked up hill, the view of the snow peaked mountains was pretty intense. We then rode towards the Sangam, which is the place where the Indus River meets the Zanskar River, one green and the other blue. You can get lost in its beauty, a sight so mesmerizing. Silver shimmering sand, ice cold water, barren mountains added to mystic charm.
For a stretch of twenty to thirty kilometers neither of us spoke, just enjoyed the beauty of Ladakh on NH 1. Empty roads giving you the illusion of riding right in to the mountains in front of you! I did not know such beauty existed in our country. Oh India! You are so beautiful!
After a point my back was about to give up, we were hungry and tired. We stopped near a shop and enquired if we could get some chai, and he asked us to come inside his small shop. I saw his employee preparing Maggi (instant noodles), I quickly ordered for two. We chatted with a few locals who told us about the history of the place and what other places are there to visit. A few kilometers after Khaltse were rocky, but it opened up again, till we reached Lamayuru.
We reached Lamayuru and drove further uphill towards the monastery. After riding for fifteen minutes we realized that we had crossed Lamayuru and were in a new village altogether, 6 kilometers ahead of the monastery. I had completely missed a small cut that led to the monastery. We met three monk kids who were excited to see the DSLR, wanted to click pictures than be clicked. Amateur photographers at heart, they took turns to click pictures, while the others posed with me. The monks were excited to see travellers as the season had not started yet. They gave us a private tour of the monastery.
Back on the bike, fully covered as it was getting chillier, we set off. My only regret was not going to Kargil. We covered 60 kilometers, before we made our first stop at 5:30 pm. We relaxed on the side of the highway. There was a stretch of a long straight road where I gave full throttle and reached a speed which I will not mention for my own safety.
After the crazy previous day, we woke up around 9:30 am and by that time breakfast had got over. The staff was however generous enough to give us some toast with butter and jam and some tea. We just sat and soaked in the sun, chatted up with James, and tried to figure out on how to spend the remaining days.
We ended up at the doorstep of the "Nomadic Travellers" with whom we discussed our travel plan to Turtuk and Nubra valley for 3 days and 2 nights. Rs. 11500 was the final price he quoted for a Toyota Innova. Due to budget constraints we had to cancel Pangong Tso lake and decided if James permit is ready by Tuesday, we head to the valley.
Next day, we went shopping. At the first shop itself I picked up some prayer flags, earrings for my cousins and a scroll for a friend. Palash also picked up flags, a statue of Buddha and the same scroll. I had also got calls from Delhi to pick up some shawls from Ladakh.
Later, I left alone for Shanti Stupa as Palash's stomach got upset. I started to climb the steps leading to the Stupa, which was not easy due to atmospheric pressure and a fully loaded camera back pack. The steps were all carved out of rocks and were completely uneven, and no railings to hold on to. I had to stop 5 times before I reached the top. Seriously if someone climbed these every day just once, she/he would surely develop a set of abs and a mighty pair of lungs. No wonder, Milkha Singh was made to train in Ladakh, lucky him. Huffing and puffing, I reached the Shanti Stupa and to my utter surprise there were a lot of people there, some of them pretty old, thought of how they climbed really baffled me. As I began to set up my tripod, it fell due to the heavy wind; on picking it up I discover that one of its hinges had broken. So basically from a tripod it became a bipod! I waited till the sunset, and when I saw the amazing blue sky, I started clicking again. I was completely alone there with the Buddha statue. It was getting colder, but so peaceful that I wanted to be there, no noise, cold wind and complete silence.
Day 6, Palash, James and I woke up early, excited to start the trip to Turtuk. The road journey to Nubra valley leads through the Khardung La pass. We drove continuously for the next two hours till Khardung La Pass (believed to be highest motorable road in the world at 18,390 ft. around 39 kilometers from Leh). On our way we faced a lot of challenges as our car kept sinking into the ice and we had to chain the tyres to keep moving. Also saw a lot of heavy machines clearing the route. At Khardung La we tied the prayer flag, it seemed like a ritual. The driver told us to rub the flag on our forehead and then tie it. We tied the prayer flags, took pictures. All the cafes were shut since we were early for the tourist season. Palash went to check out the small temple built by the Army men while James and I chatted with the men from Border Roads Organization, who work in the remotest locations to make roads so that supplies can reach there.
The scenic beauty seemed to get better and better and we were not tired of trying to capture it with our cameras. The Shyok River meets the Nubra or Siachan River to form a large valley that separates the Ladakh and Karakoram Ranges. The Shyok River is a tributary of the Indus river. The average altitude of the valley is about 10,000 ft. i.e. 3048 meters above the sea level. 
We went straight through Hunder (the capital of the erstwhile Nubra kingdom in the 17th century) and Diskit (the capital of Nubra, about 150 kilometers north from Leh town) towards Turtuk. We enter the erstwhile Pakistan Occupied area Bogdan, where there were remnants of various conflicts between India and Pakistan, Turtuk, and a lot of other small villages, were part of India before the partition, then Pakistan and back under Indian control after the 1971 war, when the Indian army pushed the Pakistani soldiers past the mountains towering the Nubra Valley.
We pass the village of Changmar with a strategic bridge over Shyok River – the vehicles are allowed one at a time. The bridge swayed and creaked every time a heavy vehicle boarded it.
We reach Turtuk, the last village one can visit and is very close to Pakistan. We parked the vehicle near a bridge and walked from there, crossed the bridge and entered the village. While on the bridge, the kid in me got awakened and I jumped on the bridge with so much enthusiasm, going crazy.
Turtuk is somewhat unique. Most of Ladakh is Buddhist dominated, however main religion in Turtuk is Islam. The dressing sense and even the appearances are different. The language spoken is Balti. The main occupation of the villagers is agriculture; and tourism to a great extent supports their economy. Our driver told us that here the main bread earners are women; it is them who plough the fields and take care of household work as well. Still men there are considered as a superior race…….quite an irony! Being at a lower elevation than the rest of Ladakh, there are two crop cycles in a year. After the normal wheat harvest, the second crop is buckwheat and other crops.
It had become dark; we walked through the narrow lanes, going up and down. For someone unfit, it must be a challenge. Initially we were finding it quite difficult to find accommodation because either the guesthouses were under renovation or were occupied by the local Congress candidate who was on his rally. Finally after great difficulty we found a guesthouse which belonged to a local policeman. We ordered tea and headed to the roof. It seemed like the best place on the earth, I was awestruck, as I had never seen such a clear sky and so many stars which made me feel I was part of Battlestar Galactica. Palash, an astronomy enthusiast was completely bowled over. He could not stop gazing at the sky and boasting about his knowledge about these stars. After couple of hours we went down when dinner was served. 
Woke up in the morning and headed straight for the roof to check the view. Sipping tea leisurely, we enjoyed the myriad happenings in the valley. Could see the mosque from where soothing prayer music was flowing; one woman was taking out lice from her daughter's head; some children were waving to us happily; the lanes were quite narrow and it seemed that only one person could walk at a time. Also could see lot of donkeys, to which James remarked that he got up a few times during the night due to the braying of the donkeys. Palash was the only one who had the courage to have a shower. The guest house owner also gave us breakfast, after which we headed out to check the monastery atop a little hill. Long walk across narrow lanes; stairs and woods, past blooming cherry blossom trees that lined the whole pathway and a school on the way. The rosy cheeked innocent school children were quite curious and amused and wanted to chat up with us and get their photos done. Reached the monastery (built by the army), which was at a very high point and one could see the whole village from there, and was adorned with prayer flags as usual. It felt so serene up there and a delight to watch the Shyok meandering through in it various hues and snow clad mountain peaks. The sight that touches the soul and what we tried to capture it in our equipments!
We drove towards Hunder and the drive is heavenly. There are Stupas on a hilltop overlooking the village. Hunder is a beautiful village. Prayer flags could be seen fluttering over the small monastery. The whole valley was spread around us in all its magnificence.  We get the glimpse of sand dunes wearing stripes, a high altitude desert also known as Deserts in the skies. This is famous for its double-humped Bactrian camels. We got to ride them too. They are the domesticated ones. The landscape is extremely picturesque. It is surprising to see lot of forests and trees on one hand and sandy dunes on the other. Hunder is home to the Chamba Gompa. It is a very quiet village serenaded by the soft sound of many streams and rivers crisscrossing the rather green landscape. Hunder was the farthest accessible points for the tourists in India before Turtuk was opened in 2010
Next day we headed towards Diskit village. The river and the ranges on the other side are spectacular in itself. Diskit is famous for its centuries old Gompa on a hilltop. There is also a small market consisting of a row of shops. We decide to climb on the hilltop to see the monastery. The 32 meter Maitreya Buddha statue is the landmark of Nubra Valley and is maintained by the Diskit Monastery. The view from the monastery is amazing – the meadows, the sandy stretches, the river, the barren ranges, the myriad hues of colour – makes you love the place even more.
We reached Leh in the afternoon. Completed our packing and went to eat at our favourite pasta place. We brought rum and beer to share with the travellers at the guest house. Met Judith who was to travel back with us to Delhi to travel further.
In the morning bid goodbye to everyone at the hotel. I realized I had fallen in love with this place. Wanting to come back even before having left and to explore more. I'll come back soon, Jullay, Jullay!
Great staff, great view, and damn cheap for someone interested in backpacking