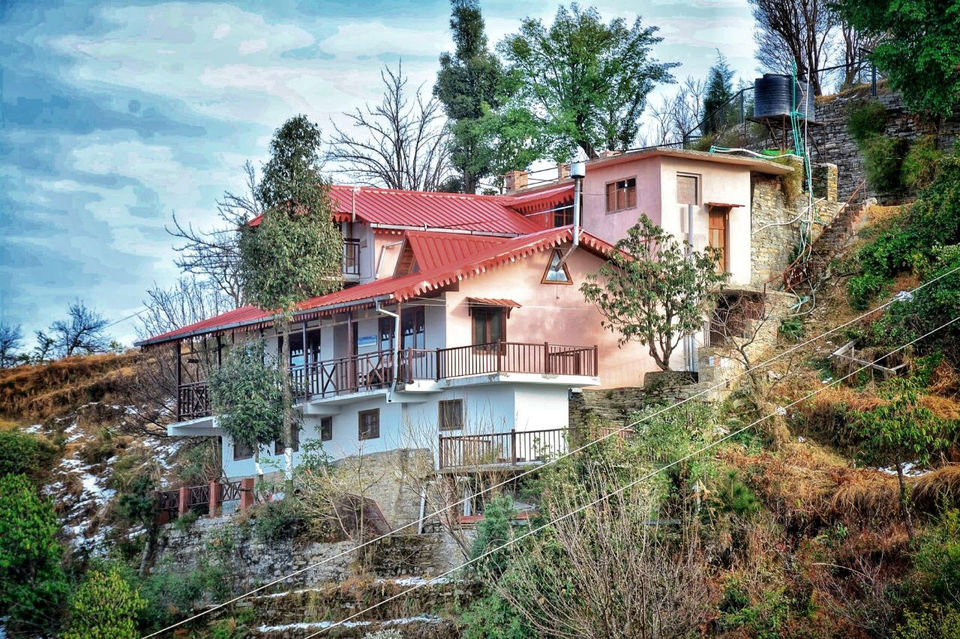 I always wanted to live in a mountain facing room, where I can sit back, enjoy my cappuccino and gaze the mighty Himalayan ranges for hours. It was dream kind of thing for me. But by the grace of God, I lived it.
This place is plumrose homestay in Sitla. One of the least explored places in Kumaon,Uttarakhand. And trust me this place have it all. As soon as I entered my room, I was so happy at the same time shocked. It was an overwhelming Moment for me.
But let me clear one thing, this place is not at all meant for touristy thing. According to my perspective this is for hardcore travellers. If you are a traveller you would understand what I mean!
I was stunned to see the picturesque beauty. It was an awesome moment for me.
I think this place is meant for people who admire unspoken beauty of Himalayas and life too. This is deep right. I stayed here for 2 days. And I wanted to live here more. This place owns my heart. I loved this property in the lap of Himalayas. Far from the city, one of the Least explored place. Just me and my tranquil moments.
Honestly I was so mesmerised by the wonderful creation of Lord Jesus. I felt that I am insane or what! But I was just thanking Lord for his creations be it mountain, the sun, the moon, the stars....I was almost in tears.
And and, how can I forget to mention their amazing hospitality. One cook Bhaiya was there who cooked whatever I demanded. And the coffee with mountain view is always a priority for me.
And guys, this is not at all expensive. It's just like home. Leaving was bit difficult for me. But bidding good bye means, I will come soon.
And I want to thank Mr Sanjeev for this wonderful property and also for taking care of everything.
Thank you.