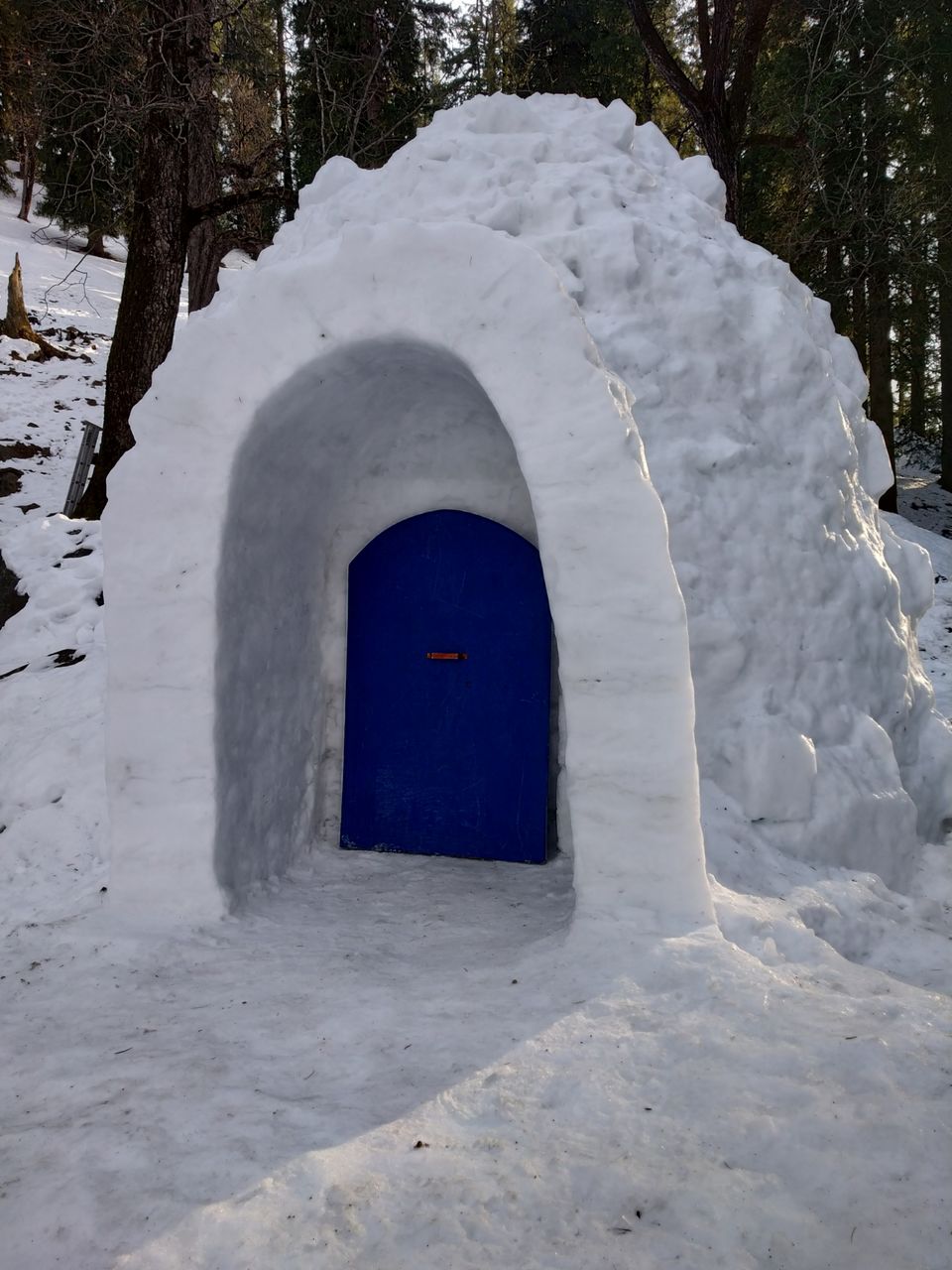 Excitement of an upcoming experience didn't really let me sleep on the night before the morning I had to start for my first-ever Igloo stay! I woke up early the next morning and was all set to check out from my hostel and begin the day.
As per the instructions from the organiser of Keylinga Manali Igloo stay, I left for the Keylinga Hotel in Prini, Manali to be picked up for reaching the trek site. The host Mr. Tashi and his wife were gracious enough to help me with choosing the appropriate clothes and shoes to endure the snowtrek. Vibrant and colourful, the costumes were quite photogenic and ummmm...huge for me! I changed into a decent black pair of waterproof pants and the Quechua snow shoes I was already wearing were good enough.
Tashi and I drove for around 40 min uphill from Prini to reach Sethan village, from where the mini trek started. The view only got better with every passing minute! 🙂
Tip: Do wear atleast a good fleece inside to avoid wearing multiple layers of clothes. It does nothing but suffocate you while you are doing that mini trek.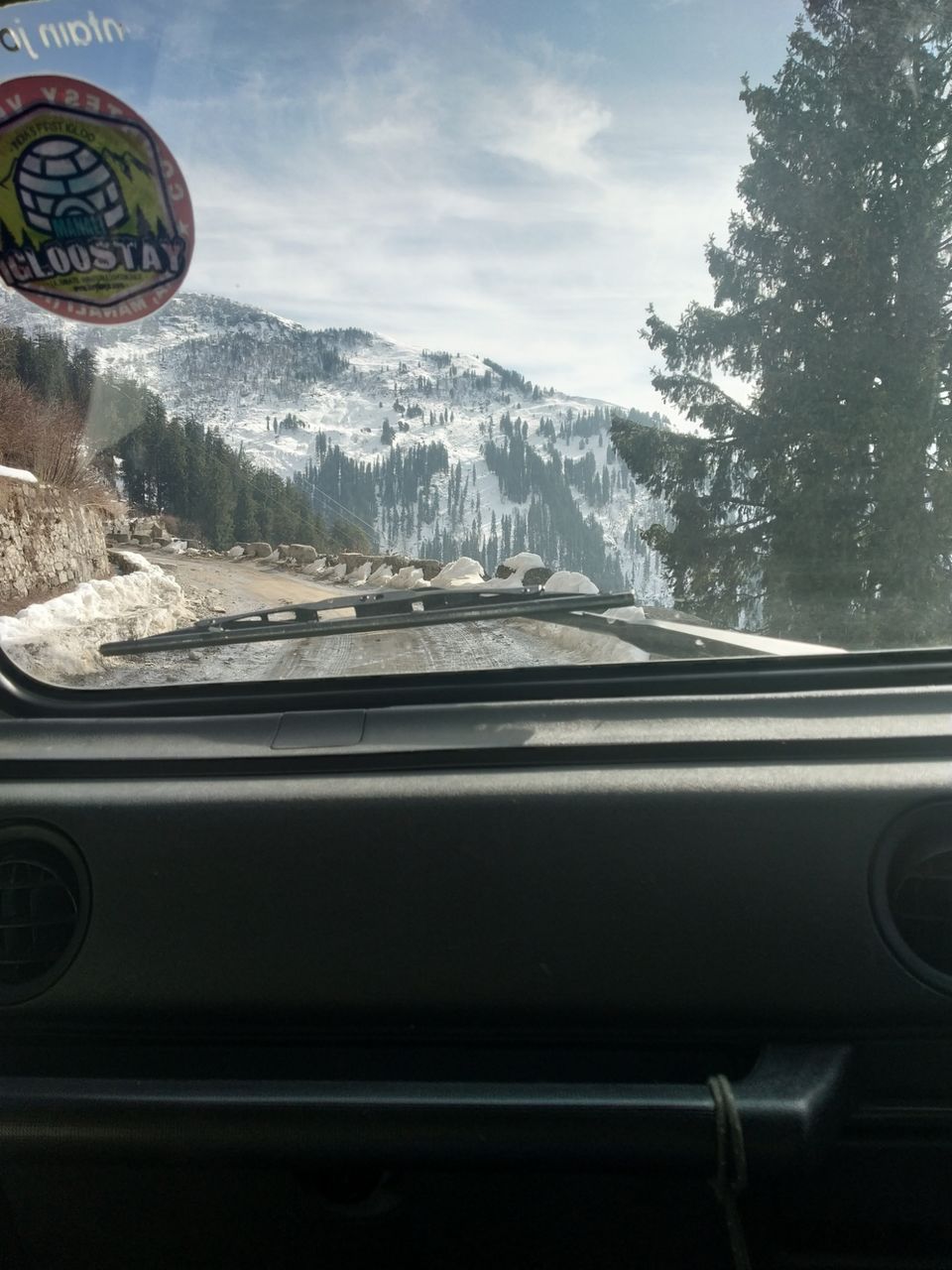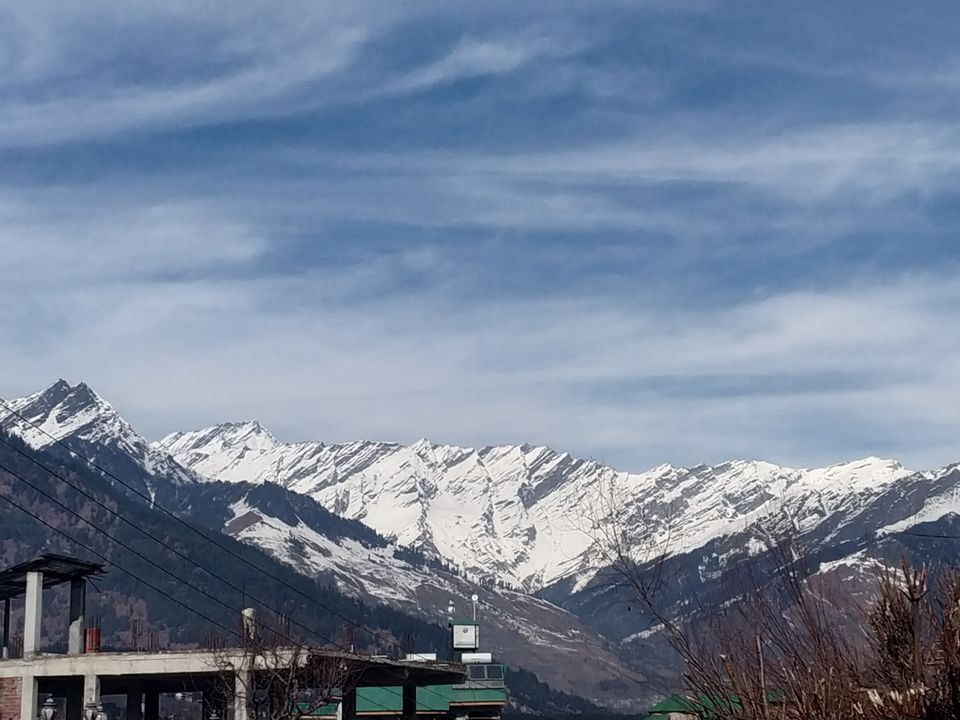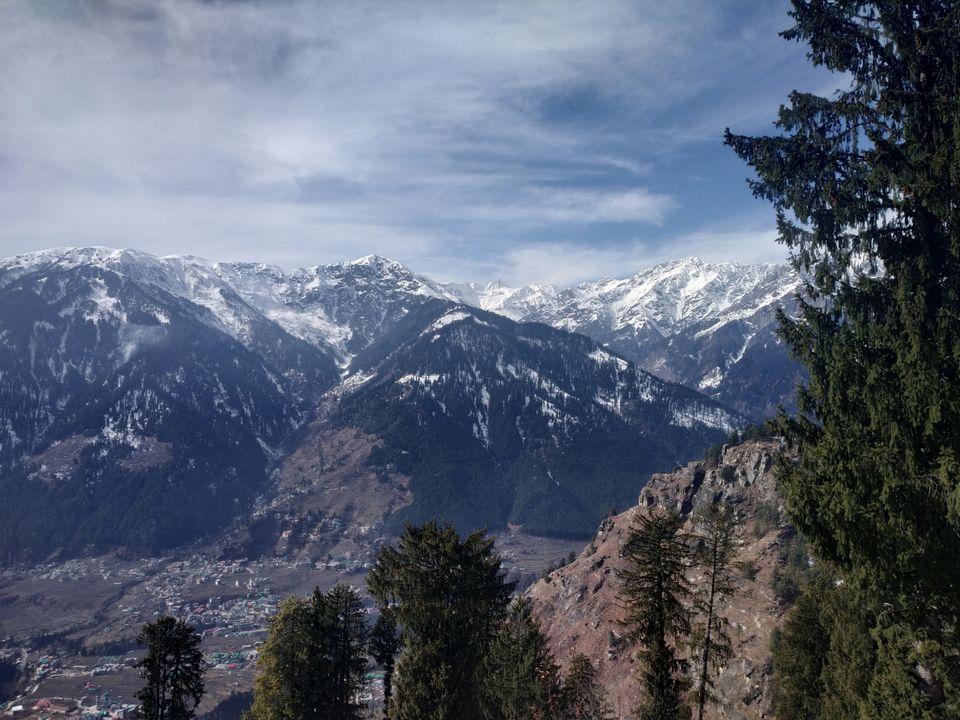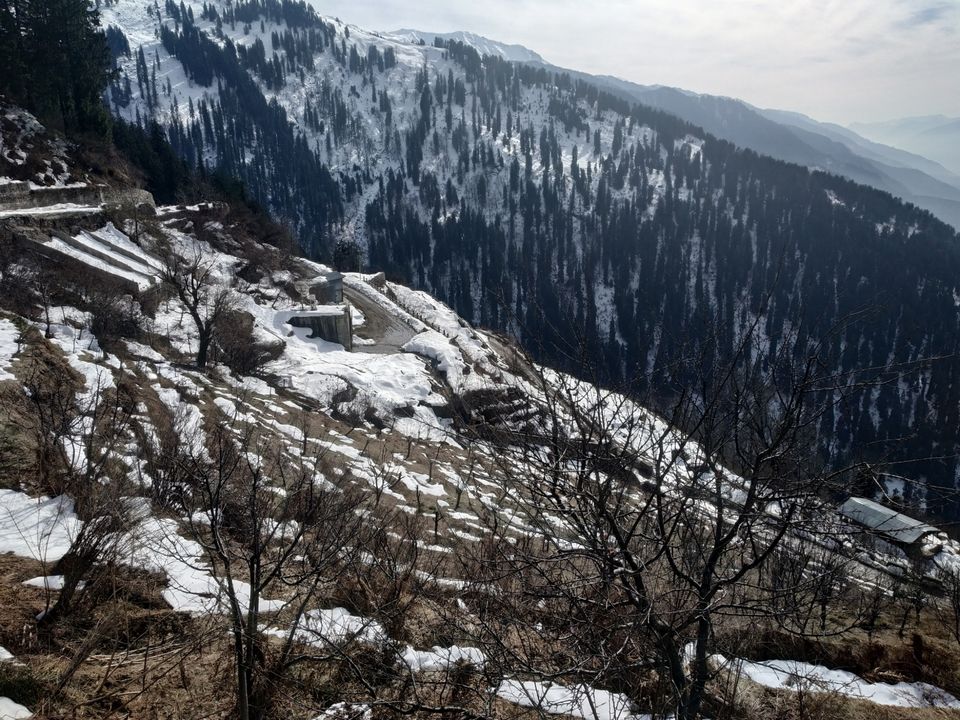 Sethan looked cute and dreamy from the customary and conventional Manali. I lifted my rucksack and carried my parka jacket in hand, as I cannot really walk wearing heavy layers on me. It was a brief, bit-slippery 20-minute walk downhill towards Hamta valley which was the igloo site. And there was what I got to see after that. It was another world altogether!! I checked out one of the igloos from inside and oh my God, it was so cute! And absolutely no compromise in the warmth they had provided with respect to the bedding arrangements. Over the ice platform, there was a waterproof sheet, on that animal skin, a warm sleeping bag lined with fleece inside and on the top a thick soft blanket to cover yourself. Besides that, there was a switch for light at night. The toilets were constructed outside inside zippable tents.
Outside the igloo, there was a main dining hall for guests to dine inside and warm themselves with the local 'tandoor' which almost every house in Manali has. Decorated with fairy lights and a Christmas tree, I only used that space for drying my socks which had got wet with snow. I was made to learn skiing for a bit, at which I failed miserably. The shoes and the entire ski equipment was just so uncomfortable to first wear and then walk with it. That's just my personal sentiment, else there were kids around doing a great job with skiing. I SUCKED bigtime!!!!
I spent most of my time in clicking photographs of the mesmerisimg scenery around, waiting for the sun to shine on the snow plains, interacting with the crew and other visitors the entire day and simply relish the serenity the place boasted of! It was like being at the sets of 'Game of Thrones'!
With endless supplies of tea, coffee, maggi and two great meals- Rajma rice, curry in lunch and chicken curry rice with paneer sabzi and piping hot chapatis at night, was no less than a gastronomic therapy amidst so much cold around! I retired in my igloo peacefully and slept like a baby inside.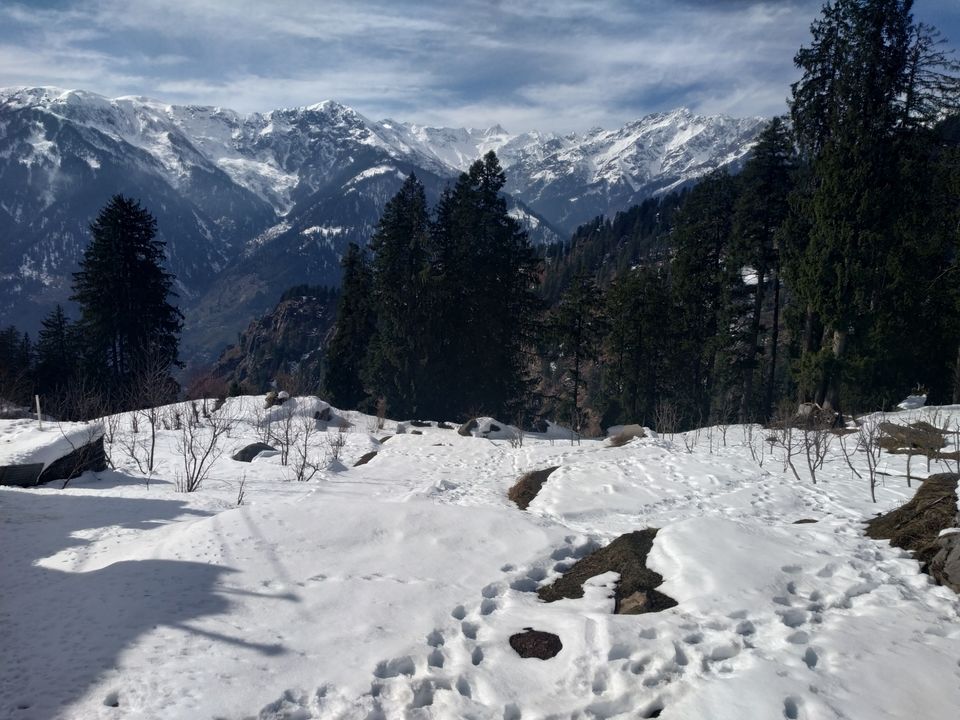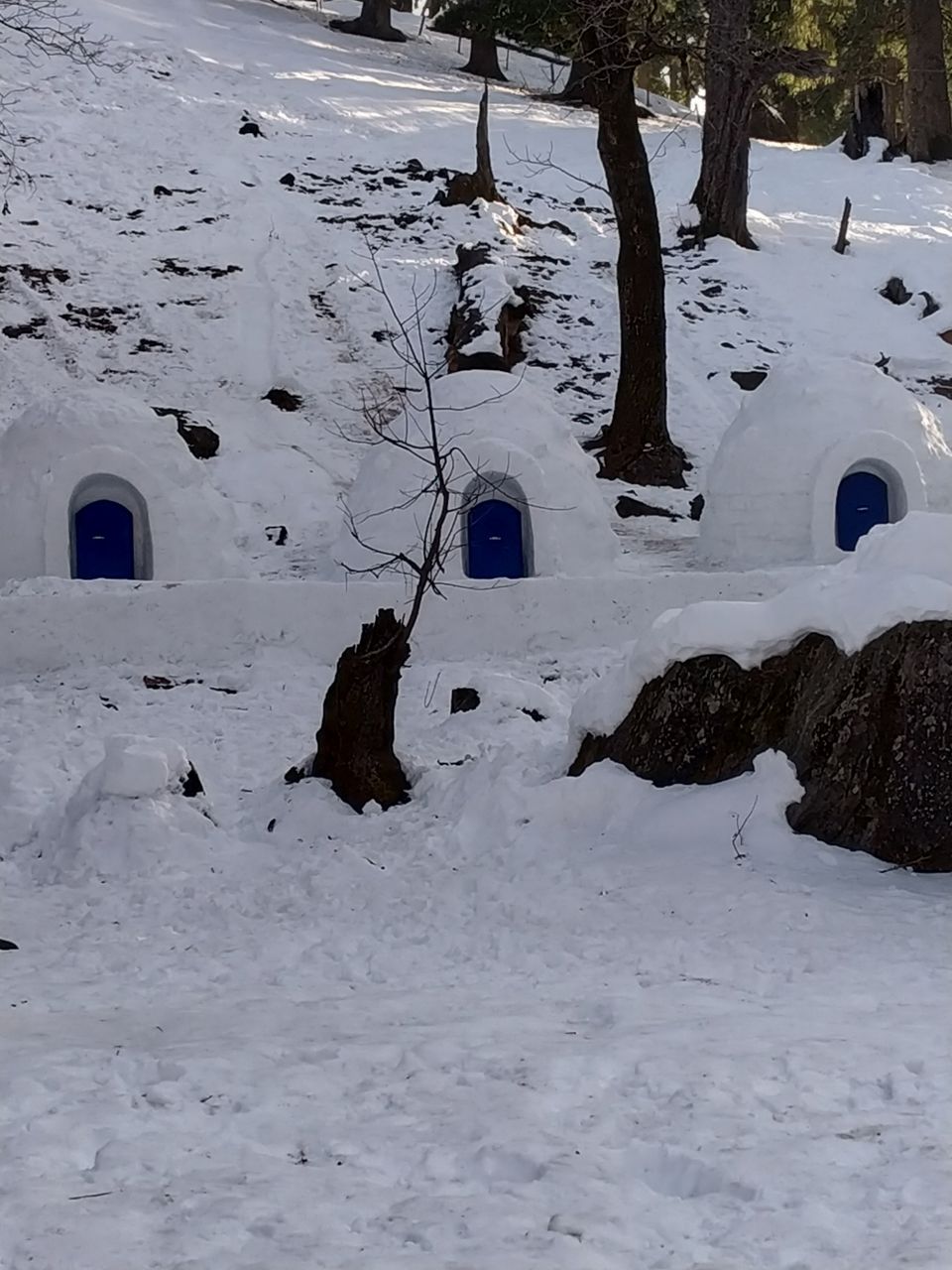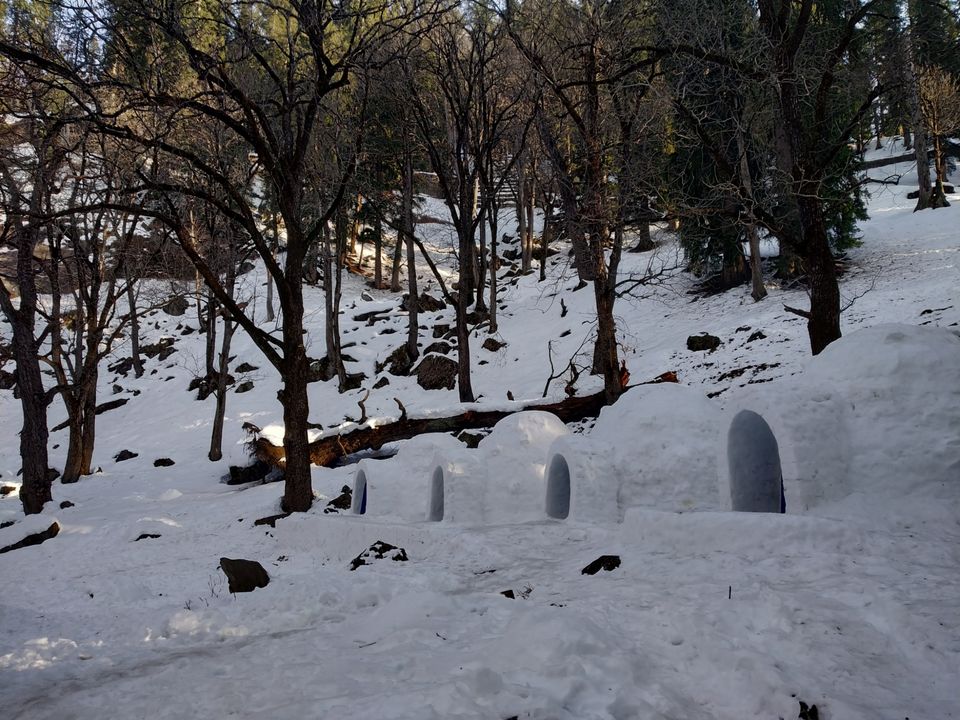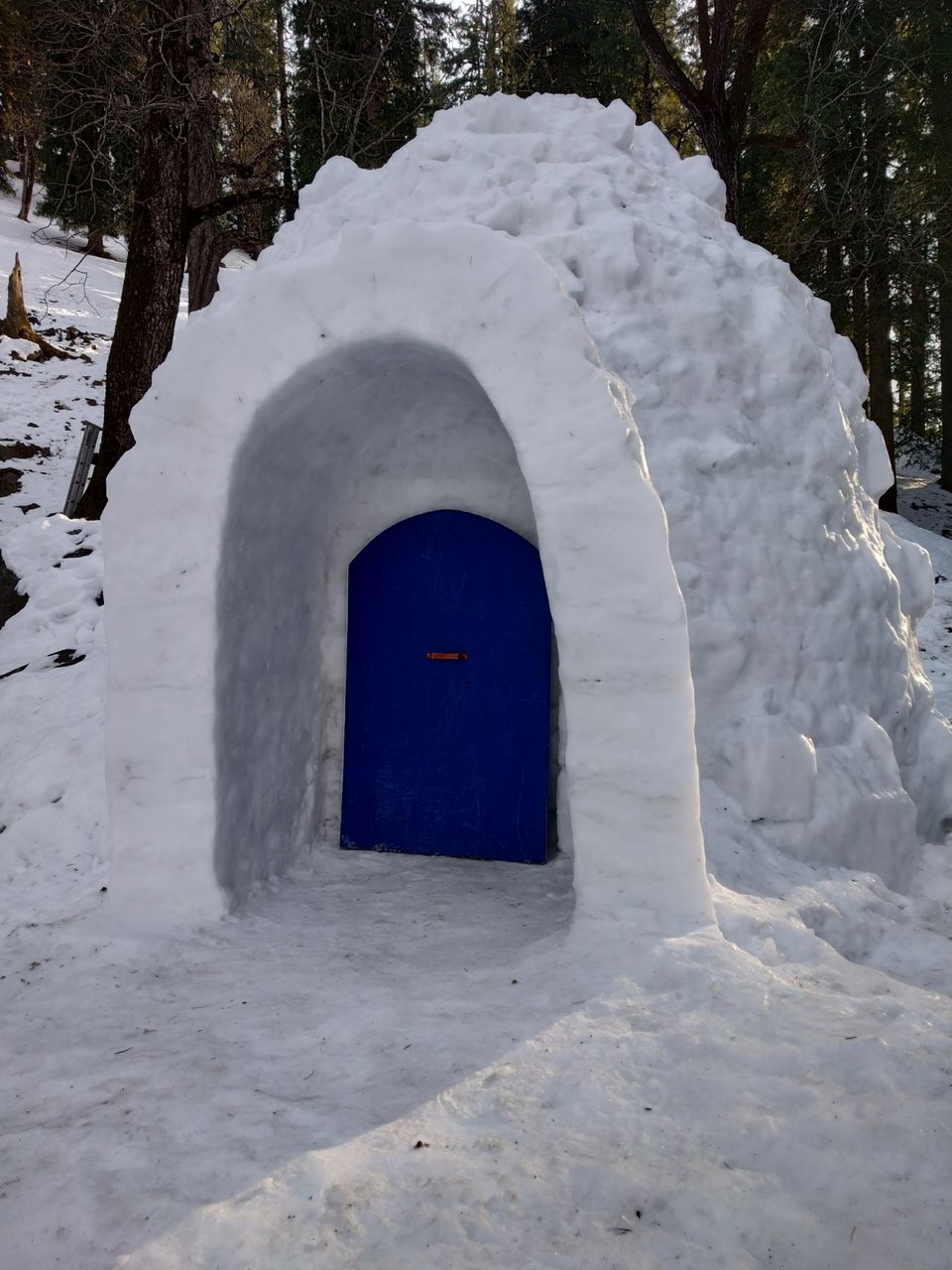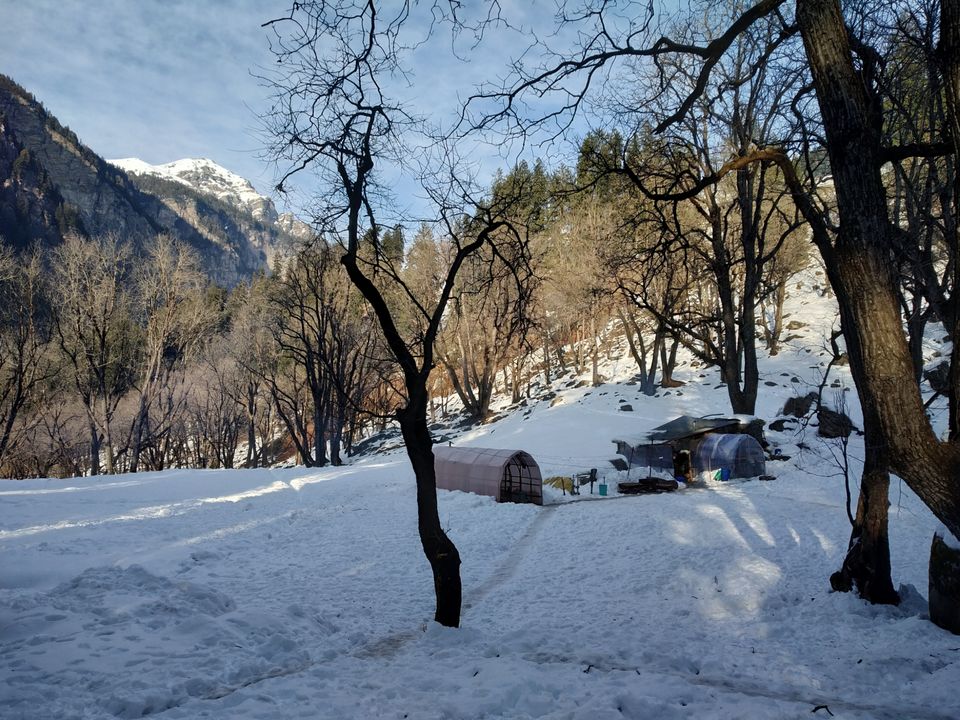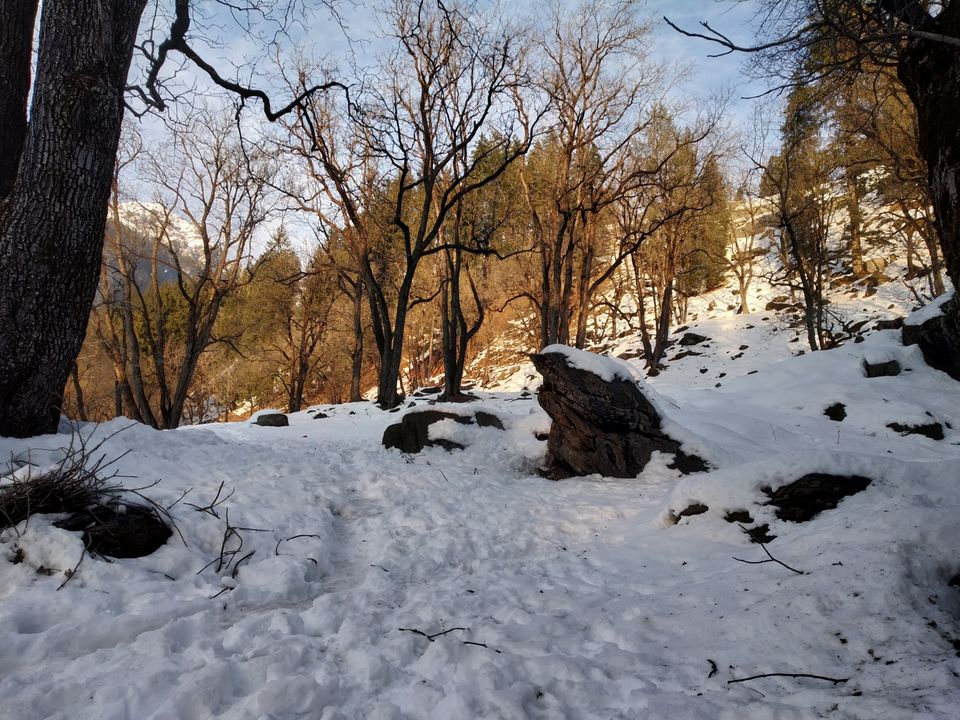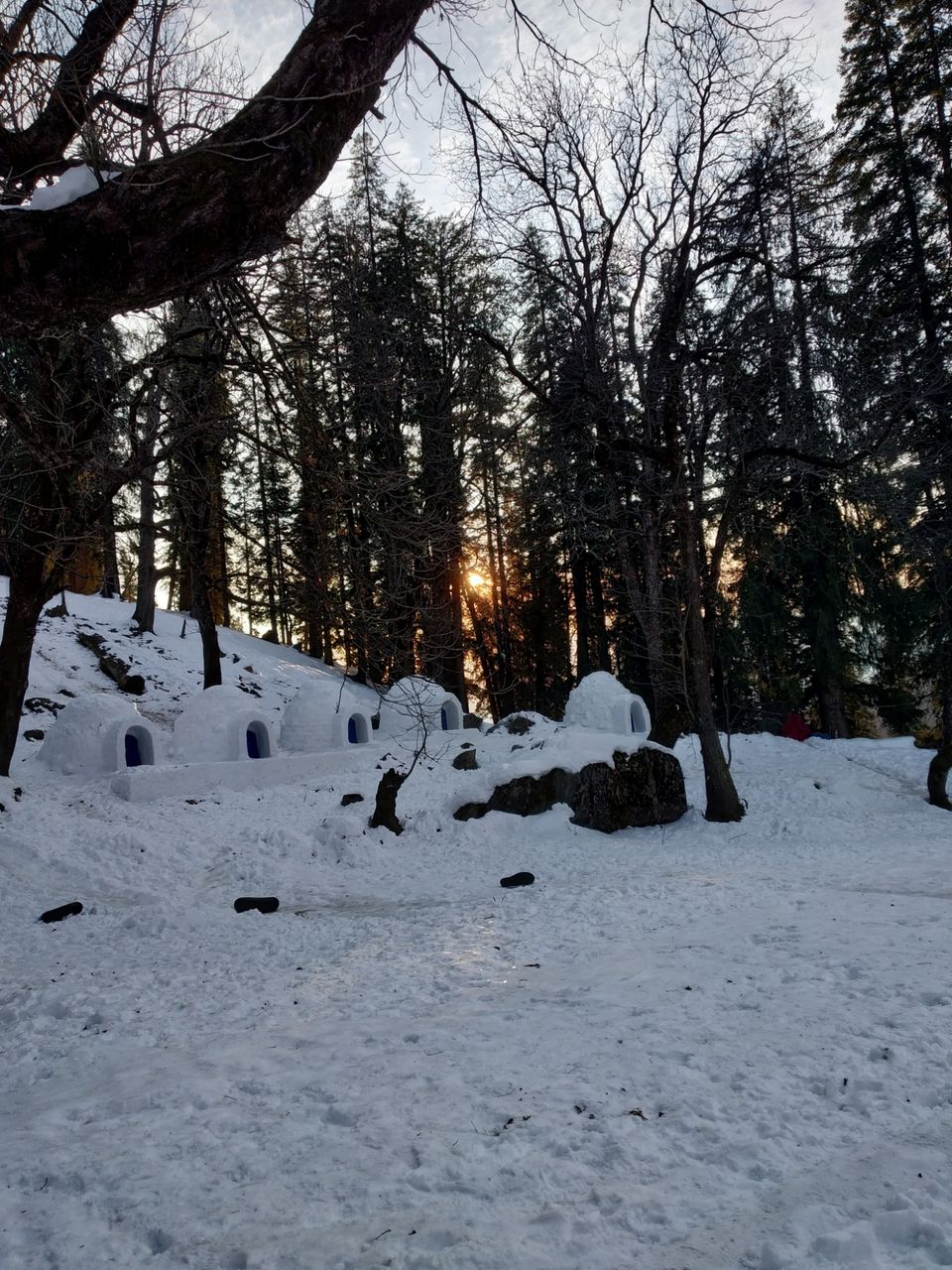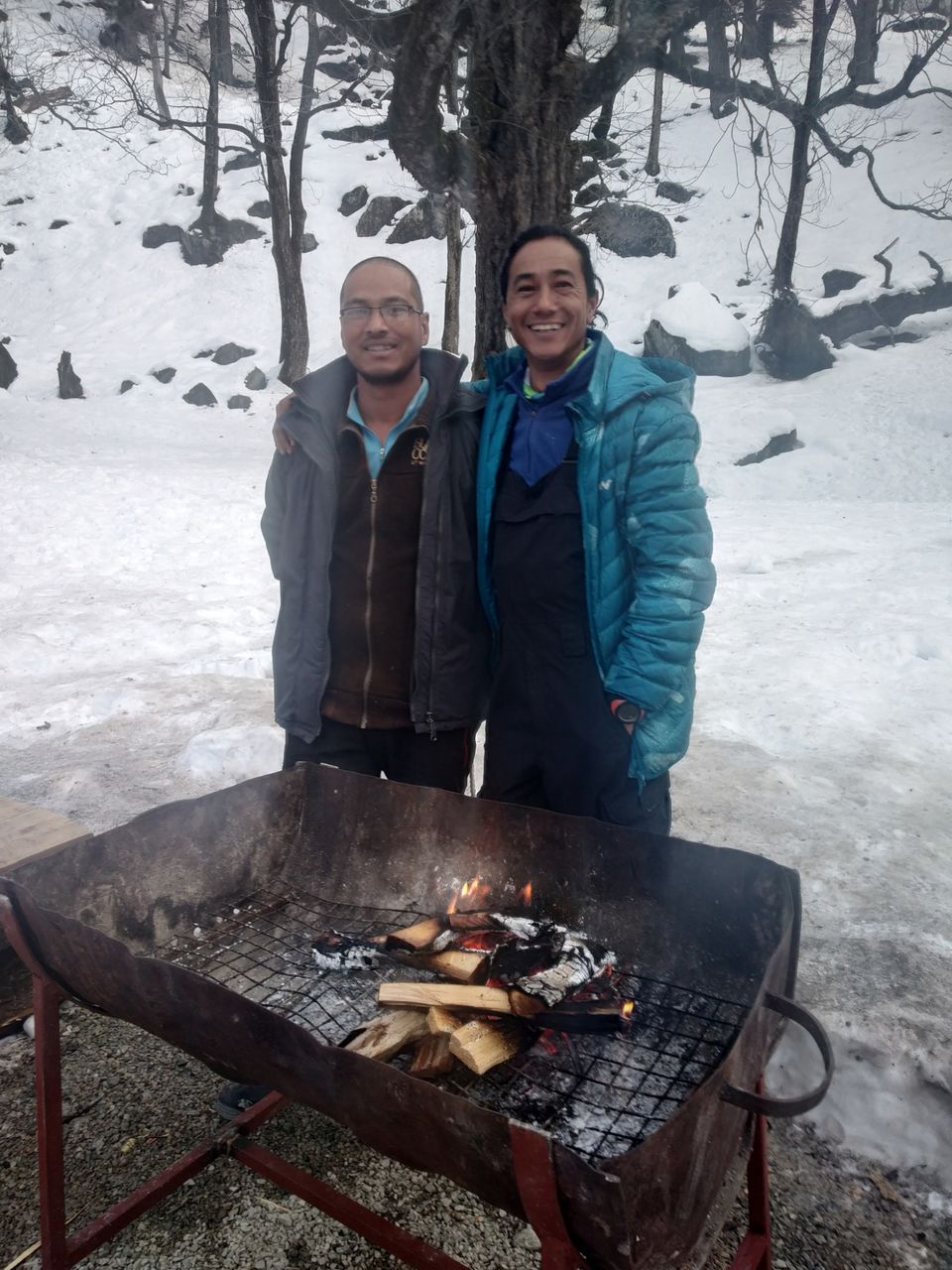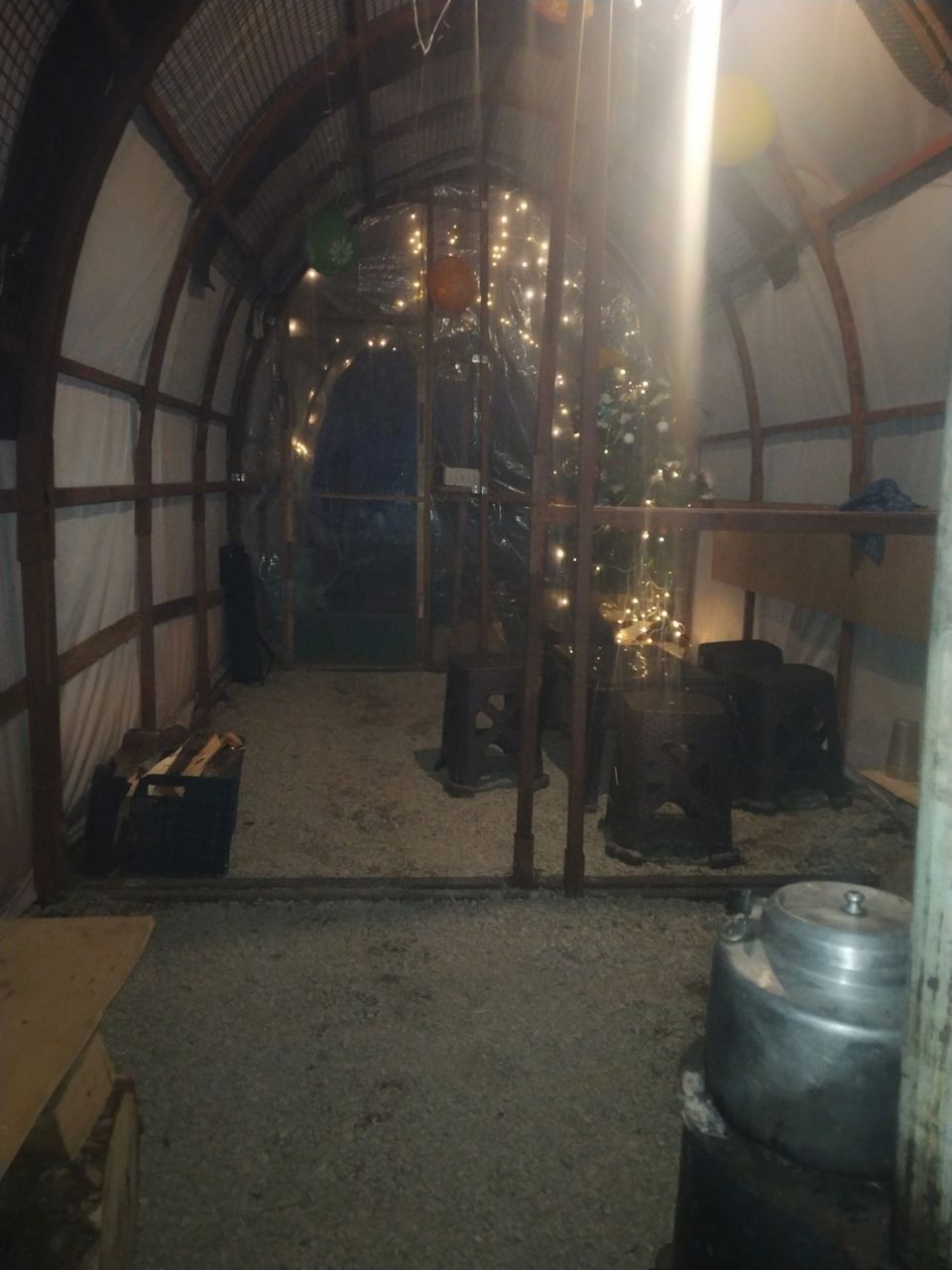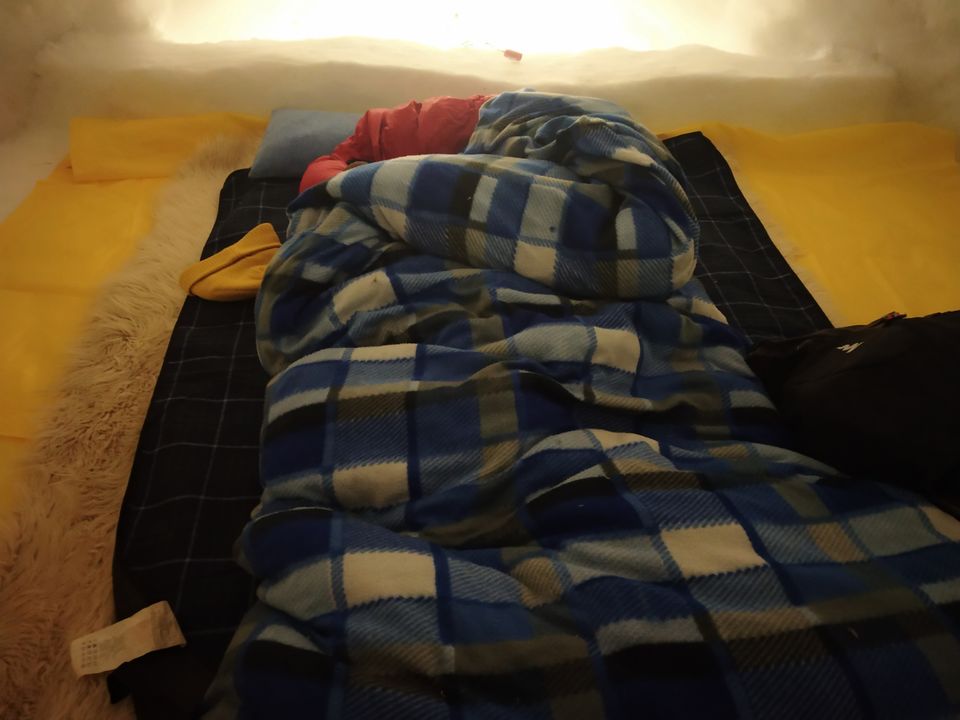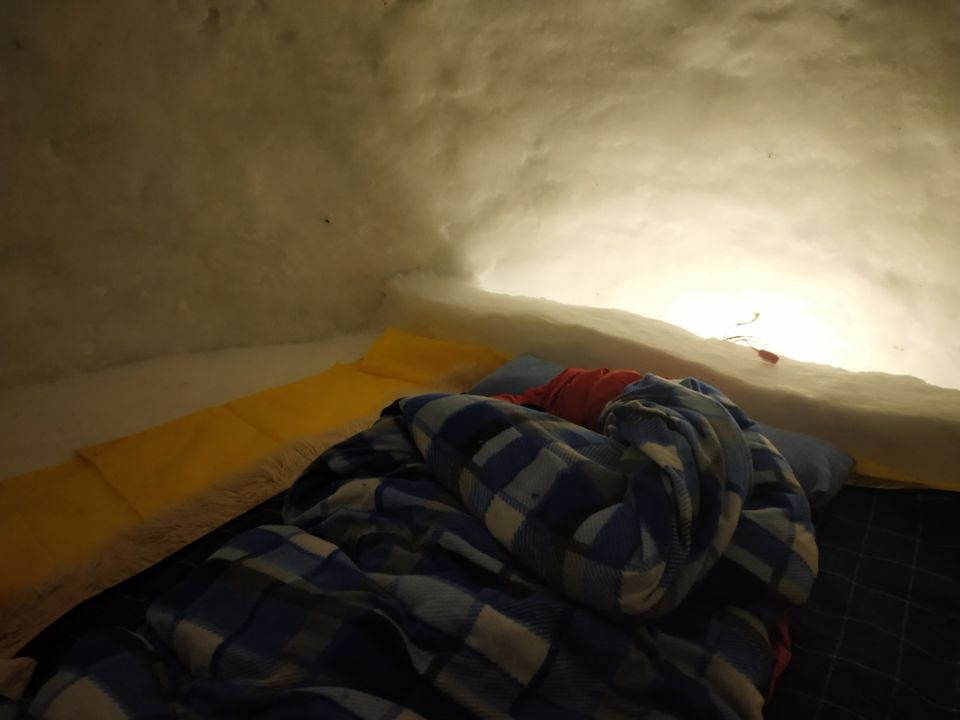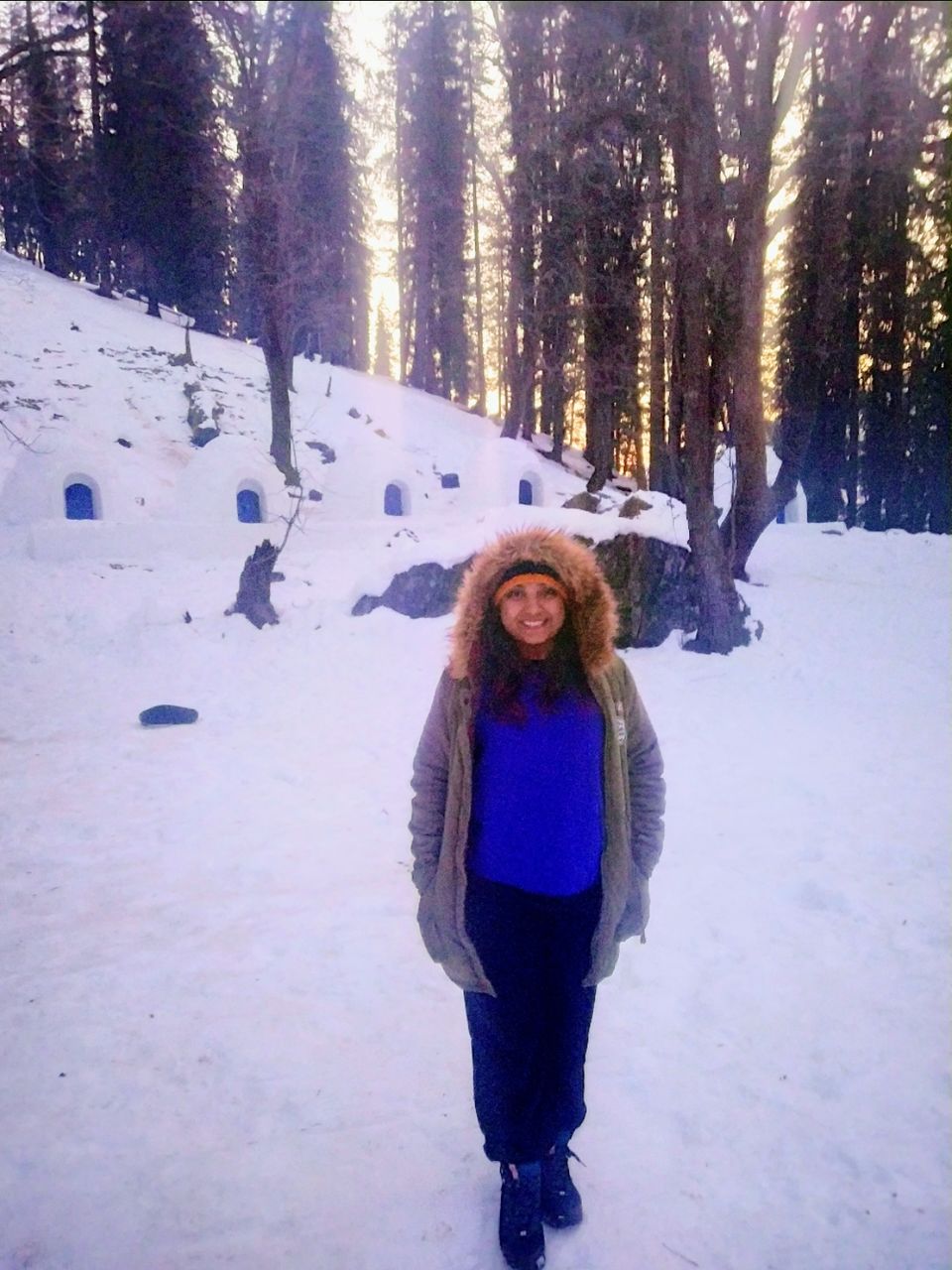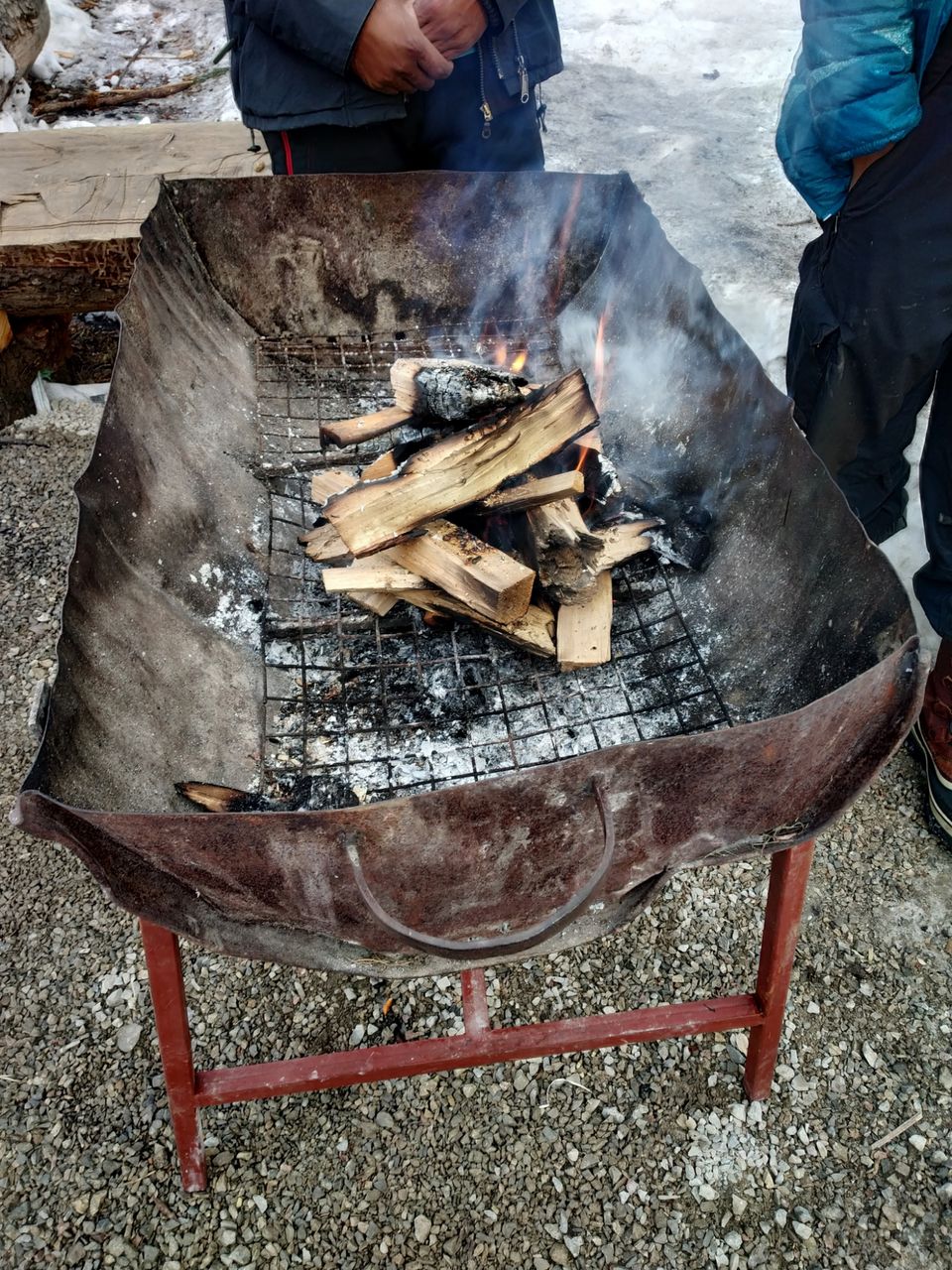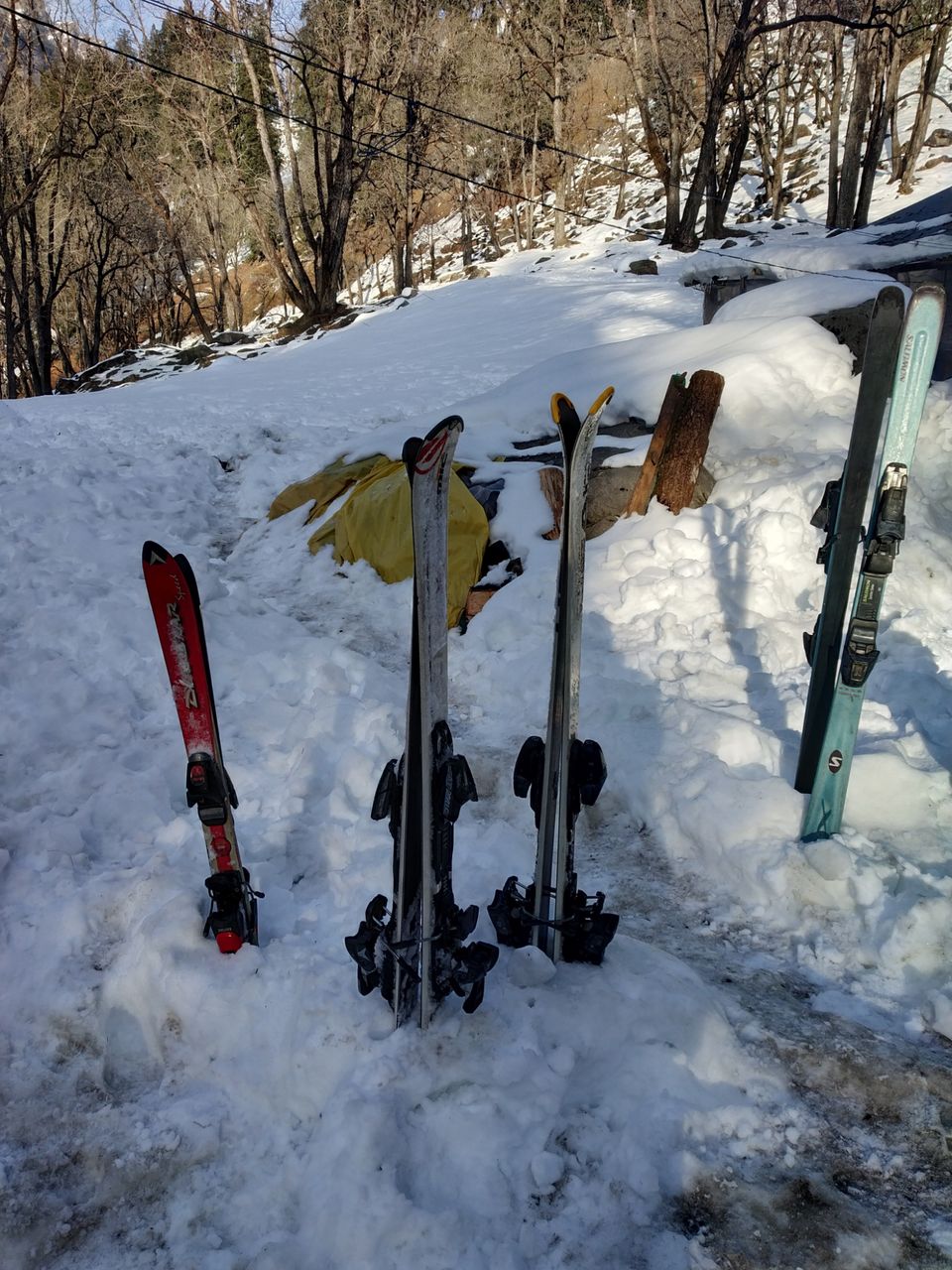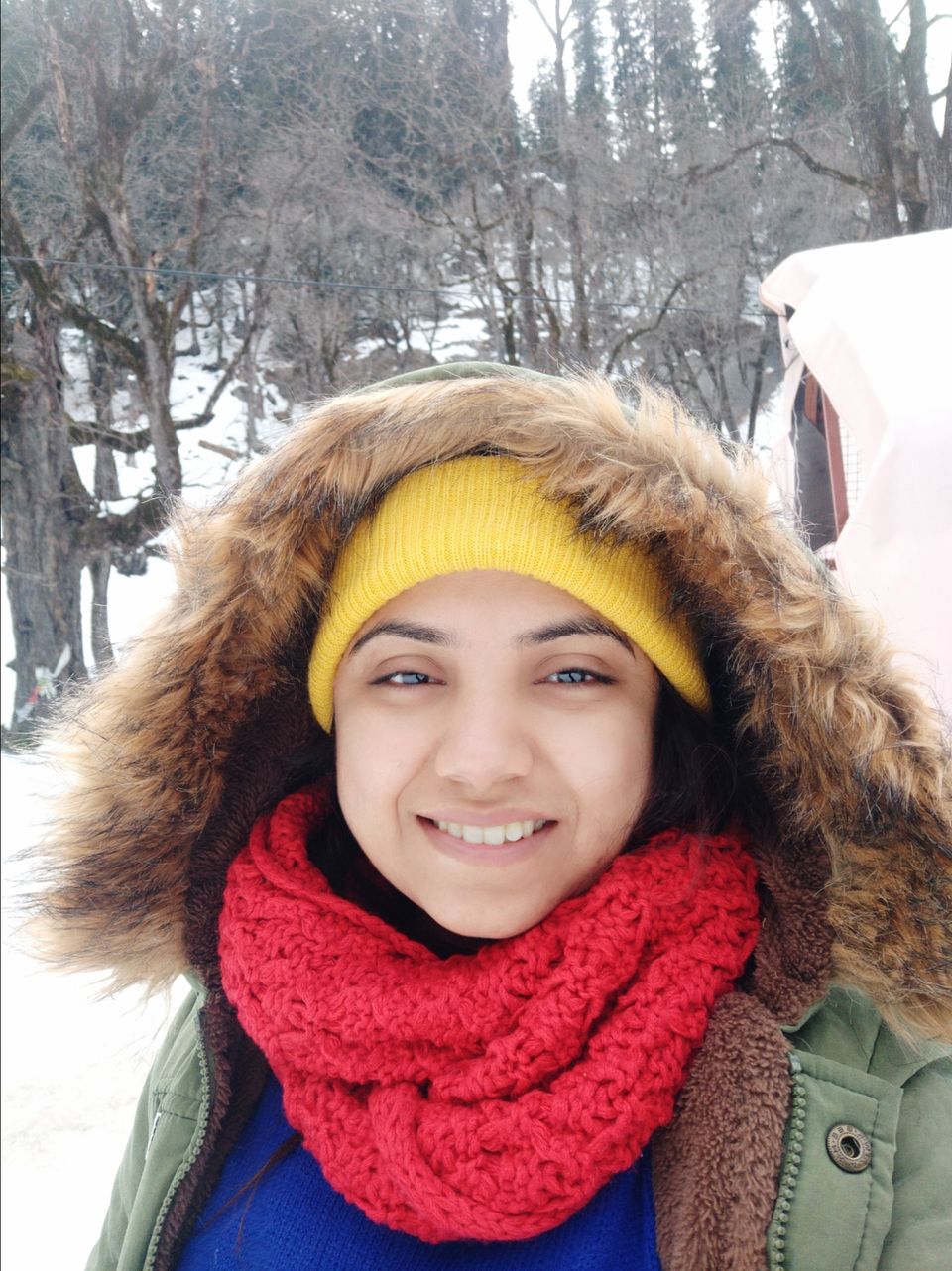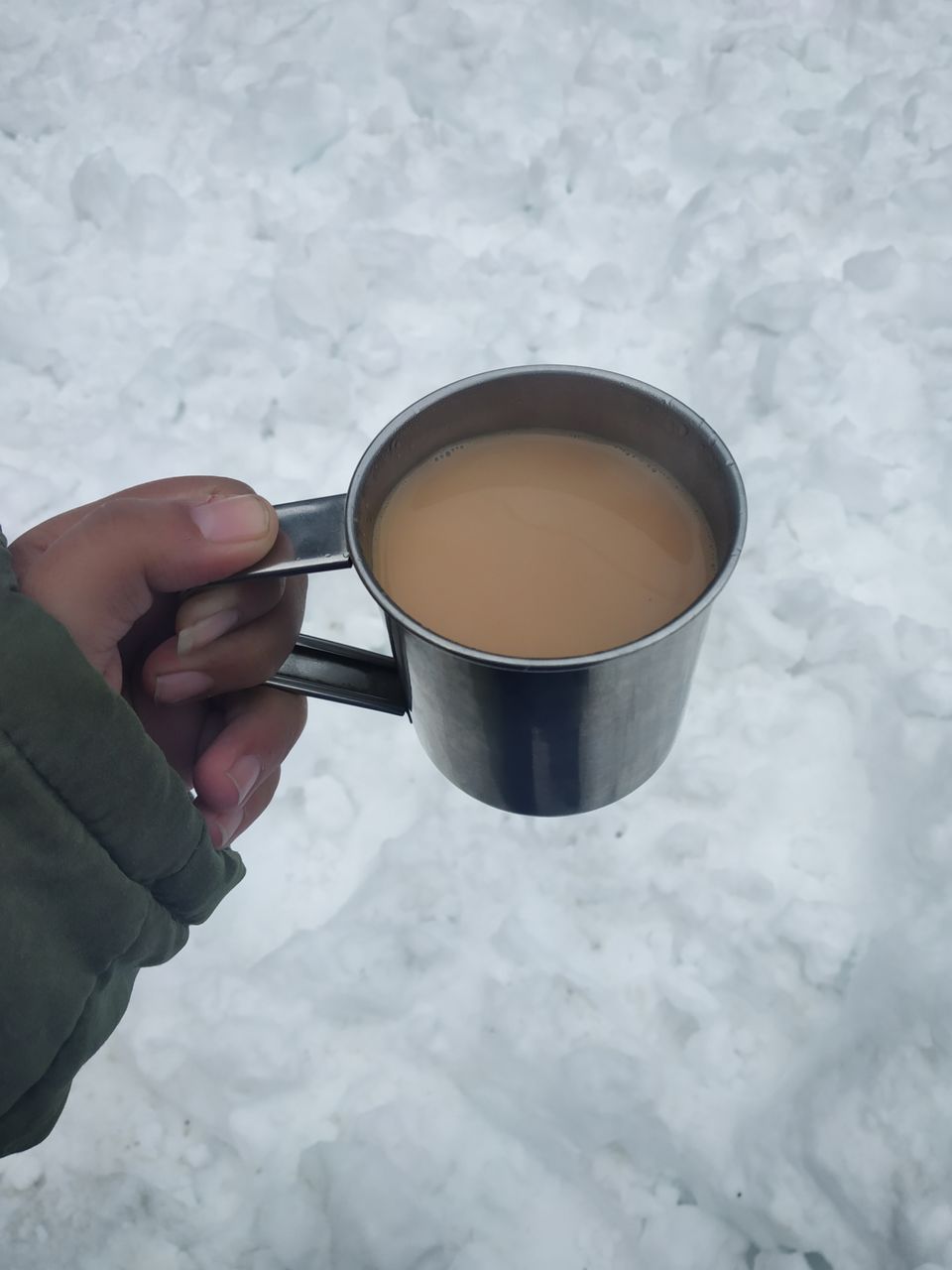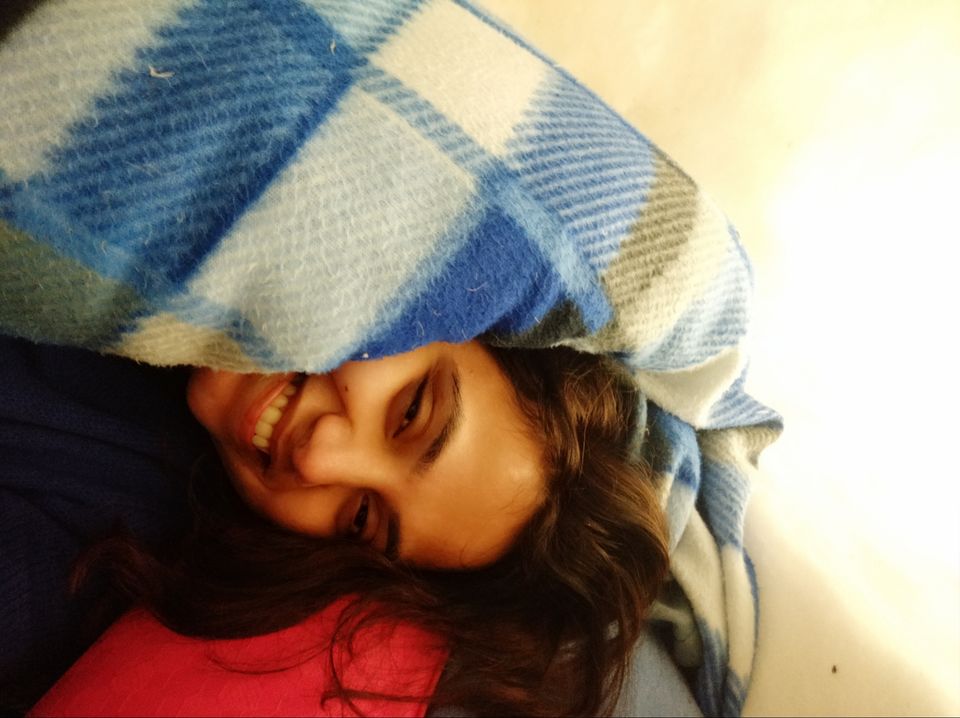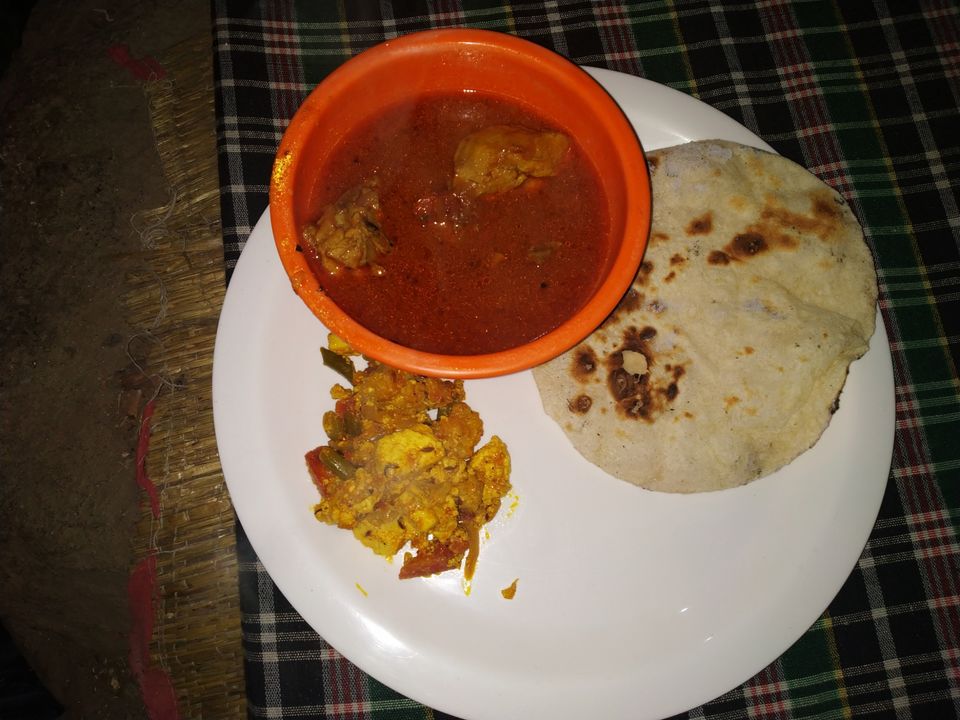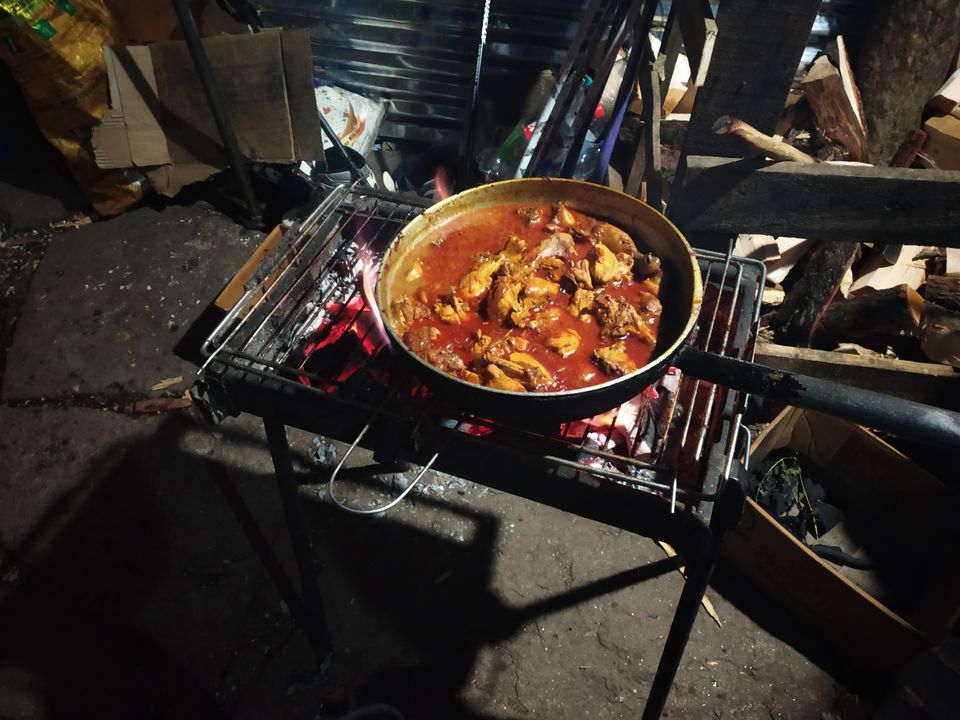 I welcomed the new year with a view as breathtaking as I could imagine it to be! I was so glad I survived this experience with all the heart involved. I got ready, wore few layers, had hot aloo paranthas with tea in breakfast and an hour later, left to trek uphill to Sethan village. I reached to be driven back to Prini from where it all started, and that satisfying smile refused to leave my face up until for few more hours! 🙂
Link for planning your stay-
https://www.keylinga.com/manali-igloo-stay/
Important things to remember-
1. Carry warm fleece for inner wear and a thick parka/ hood for the outer wear.
2. Don't forget gloves ( waterproof ones will be better).
3. Carry atleast 2-3 pairs of woollen or thick socks and it would be better if your shoes are appropriate for walking on snow. The idea is to wear everything which is waterproof/snowproof.
4. Go with an open mind!