Have you watched Marley & Me, and felt that it's a re-enactment of your relationship with your pet? Almost all pet parents, and animal lovers would relate to this feeling. Holidaying with their pets must be on every pet parents' wishlist, but not many are able to work out the travel and stay logistics, and hence have to miss out on the memories that you can create with your pets. Now, for all those wanting to go on a vacation with your pet kids, imagine a road trip with your pet, sleeping by beaches and lakes, on bridges and highways, and in the process exploring the beautiful nooks and crannies of this beautiful land.
This is a tale of Amit and his pet Popu travelling in a caravan, 8000 kms across India from bustling Gurgaon to a quaint beach in Udupi, Karnataka and back. Read on to know how they did it.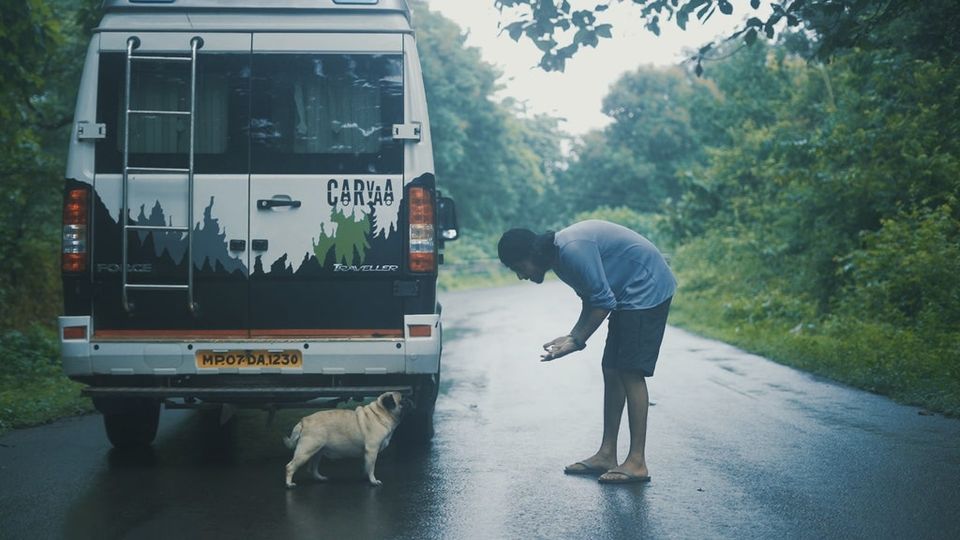 And why?
Simply because he wanted to travel with his dog to a beach destination, and the destination in mind was a pristine stretch of beach nestled between the sea and a flowing river. Just as a parent would want to take their children on new experiences, Amit wanted to take Popu to the beach. So when the first wave of the pandemic tapered a bit, and yet travelling with a pet on a flight seemed like a challenge, as much as finding pet friendly accommodation, Amit and Popu set out on a journey of a lifetime, in a caravan.
What was the caravan like?
Amit and Popu's home on wheels was well equipped for the long journey, with sleeping space good for five people, a kitchenette, a fridge, washroom plus shower and sufficient storage space. A 200 litre water tank was the reservoir that needed filling once in two - three days.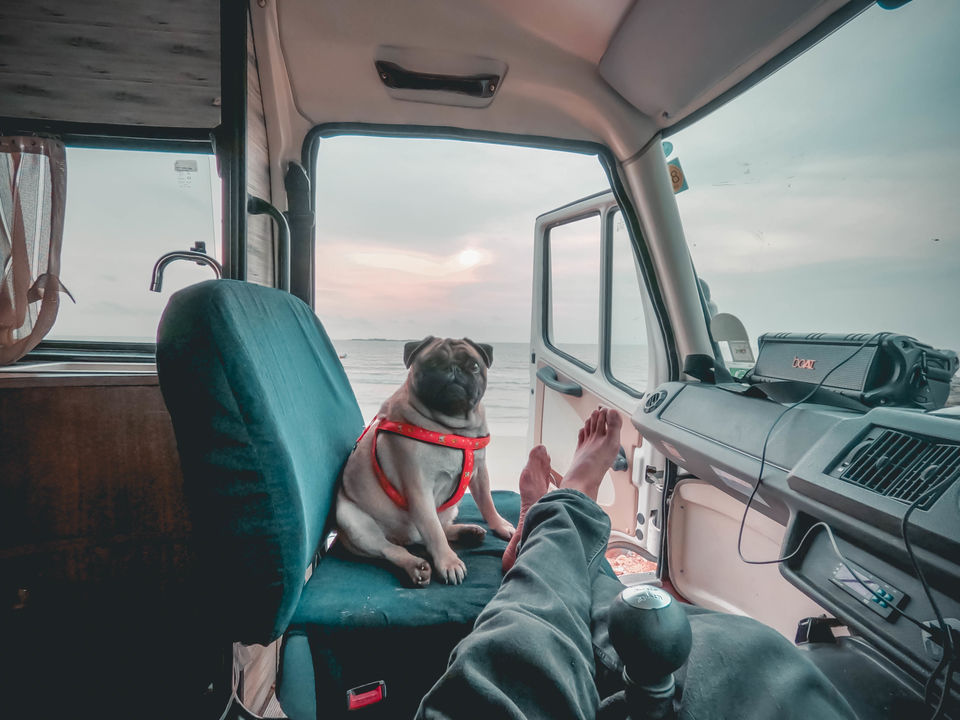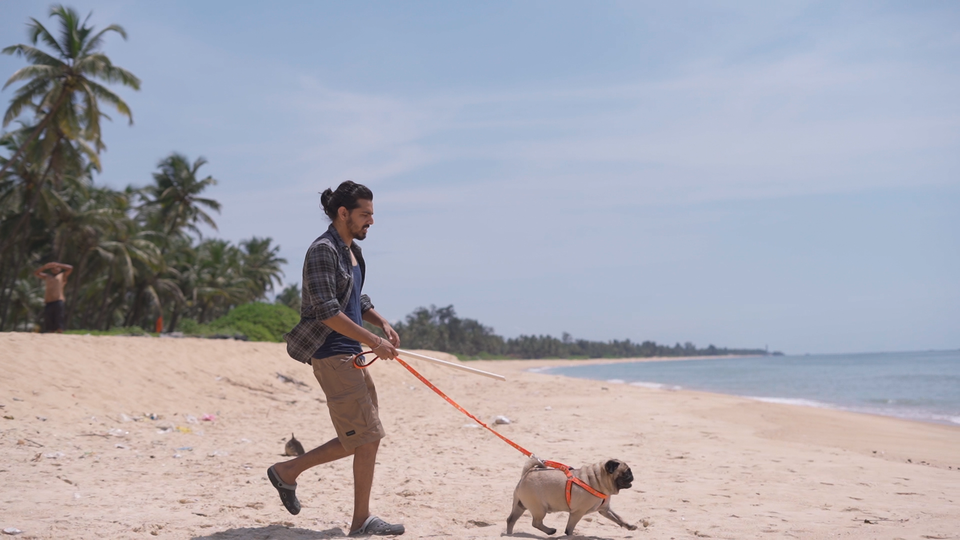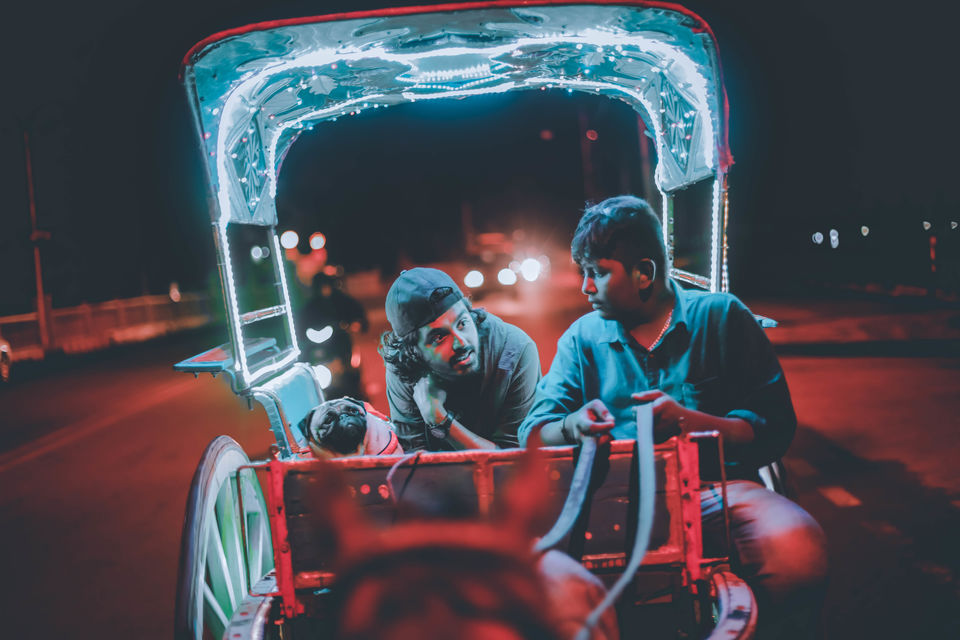 And, what was the route?
Crossing through the heart of India on NH44, driving for upto seven hours a day, the journey took Amit and Popu through Madhya Pradesh, Maharashtra, Telangana, Karnataka and Tamil Nadu. To make the journey even more interesting, he chose the Konkan route from Udupi via Goa, Maharashtra into Gujarat and Rajasthan on his way back to Gurgaon.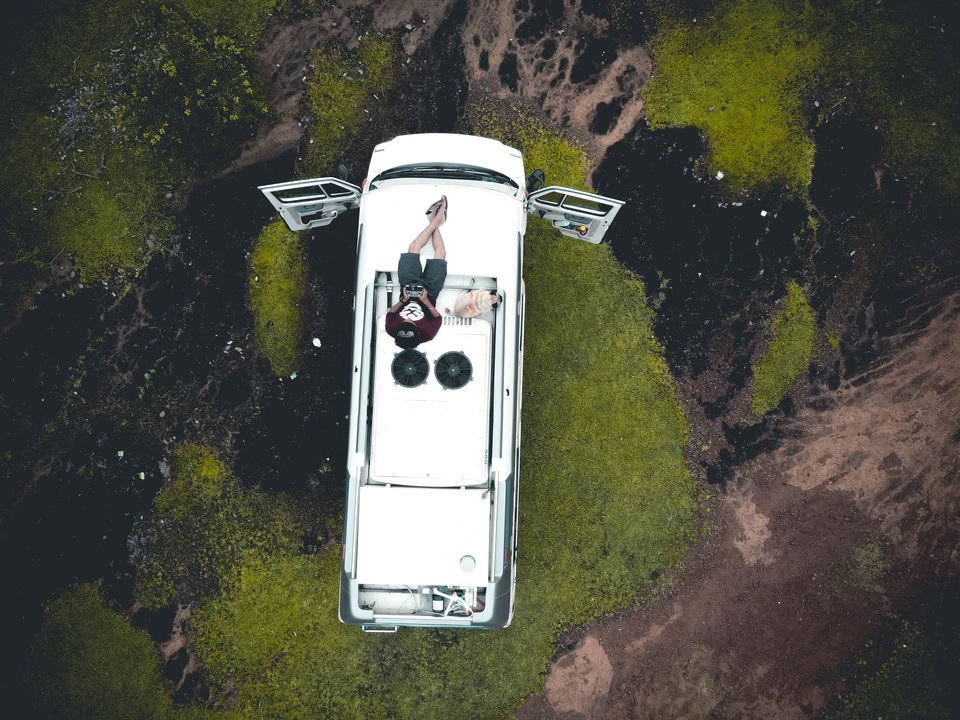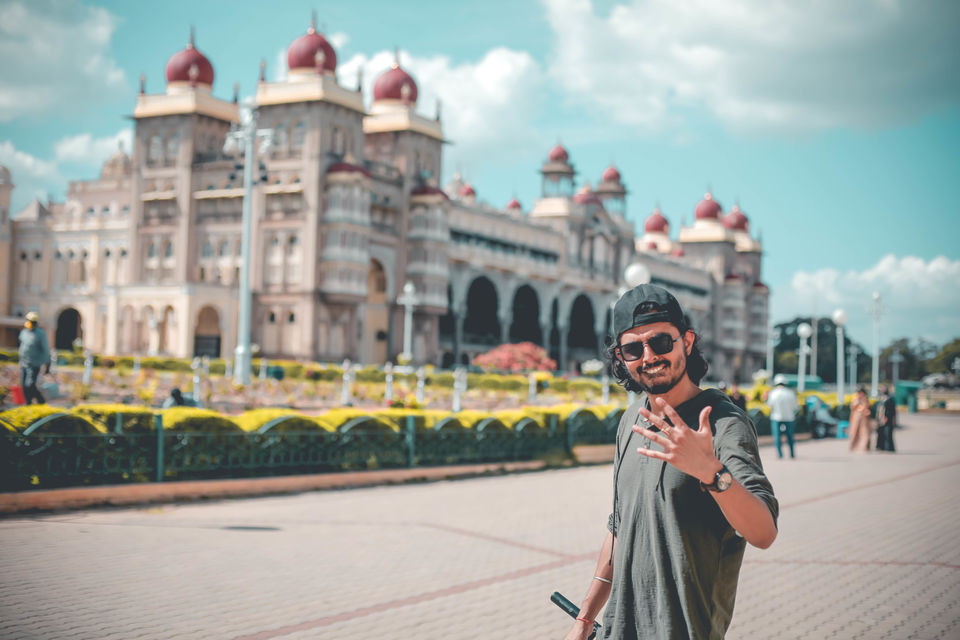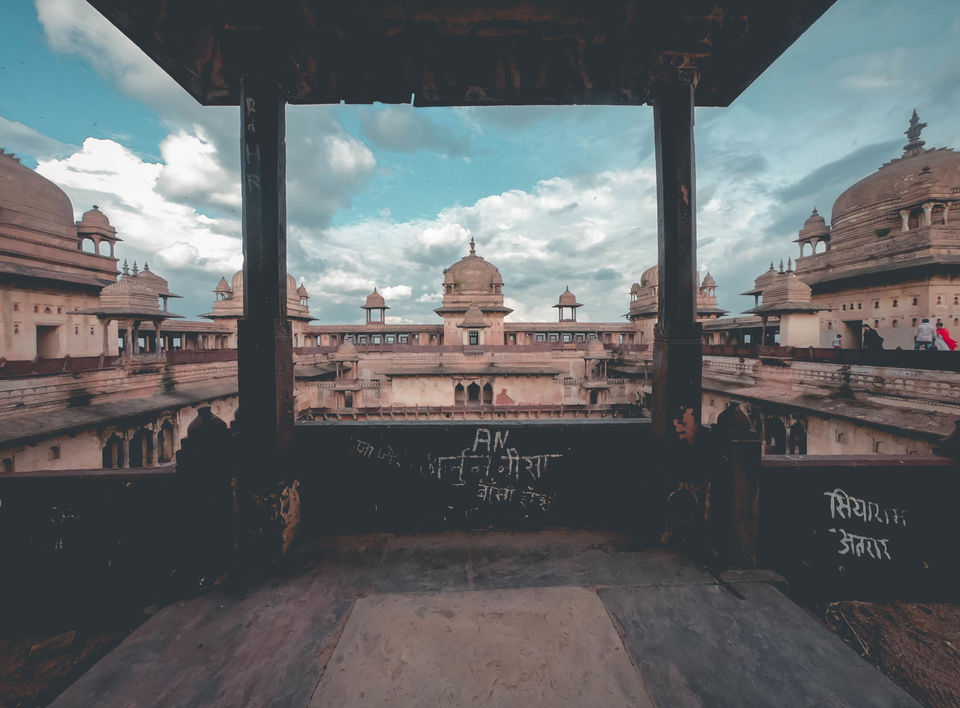 The first pitstop was in Orchha, a relatively lesser known, but an architectural marvel town in Madhya Pradesh. Amit and Popu spent their time visiting the cenotaphs and swimming in the Betwa river. From the heartland of Bundelkhand, to Nizam country (Himayat Sagar lake just outside Hyderabad), and followed by a brief trek at Nandi Hills outside Bengaluru, the duo headed to the temple town of Rameswaram. Though it wasn't a part of the initial itinerary, but then what is the meaning of caravan travel, if such impromptu detours aren't taken?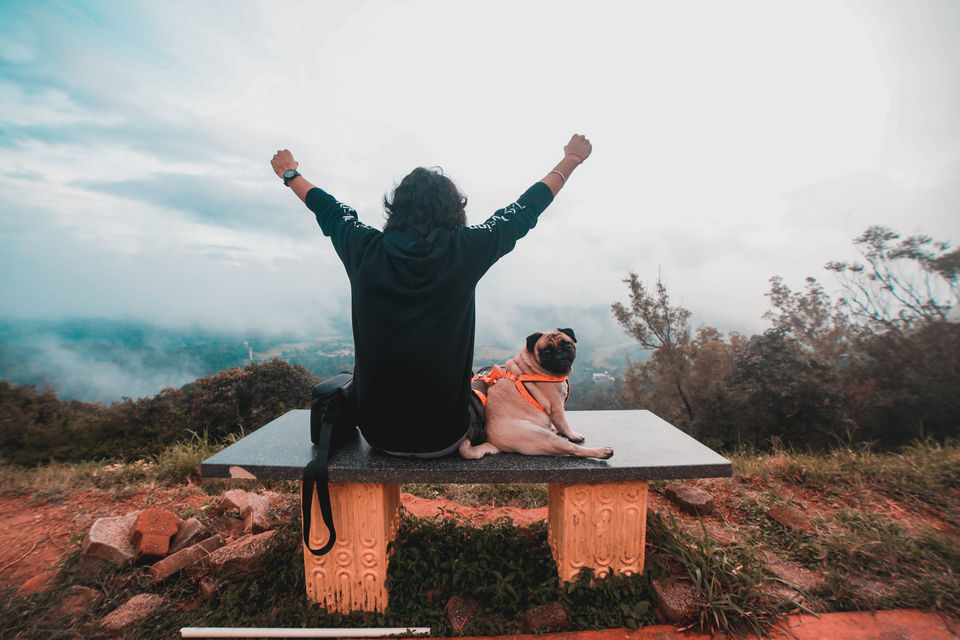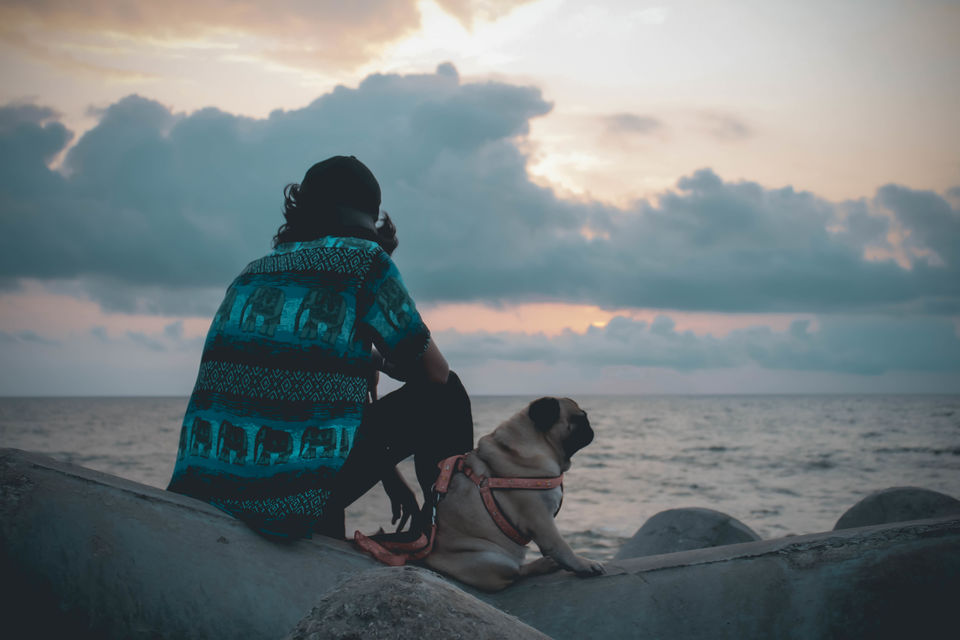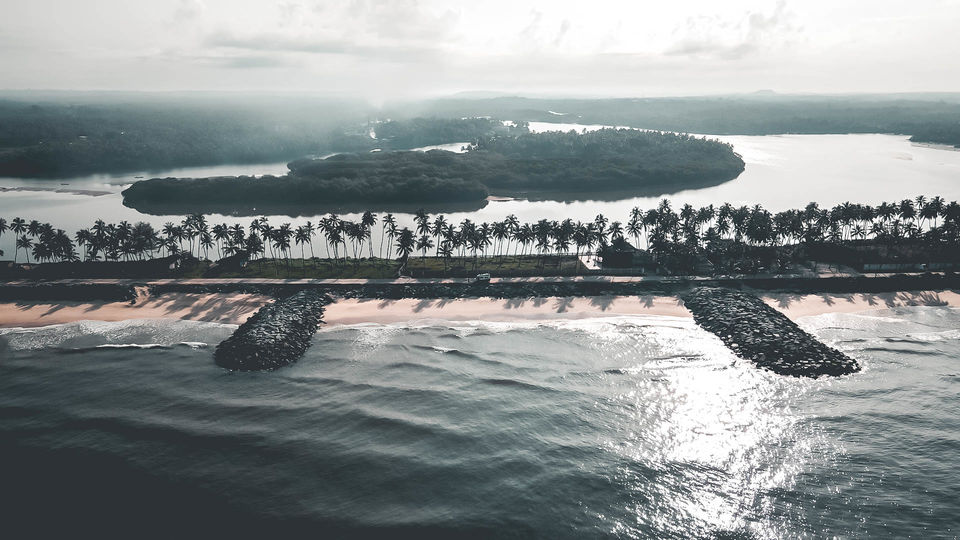 After all the detours they finally reached Mattu Beach in Udupi. With no tourists, a sparkling clean beach, azure waters, and coconut trees rustling in the breeze, this was the idyllic beach holiday that Amit had wanted for Popu. The next few days were spent in the caravan, parked 10 meters from the shore, with many a dip in the sea and walking on the beach, while enjoying freshly made dosas fish and prawn curries, lemon and curd rice at a stall by the beach.
What were Amit's special memories from the trip.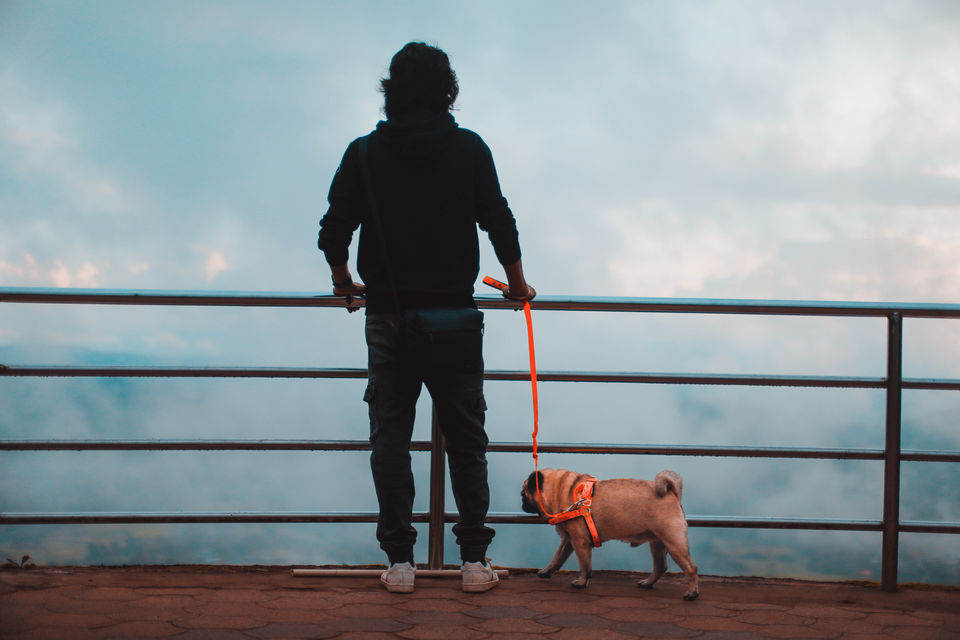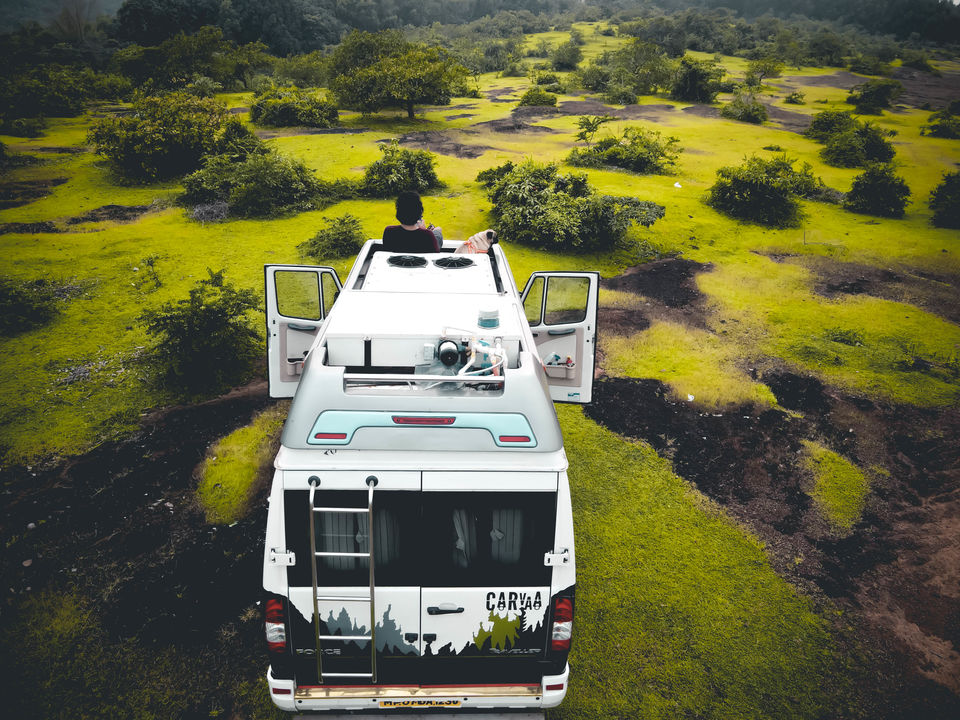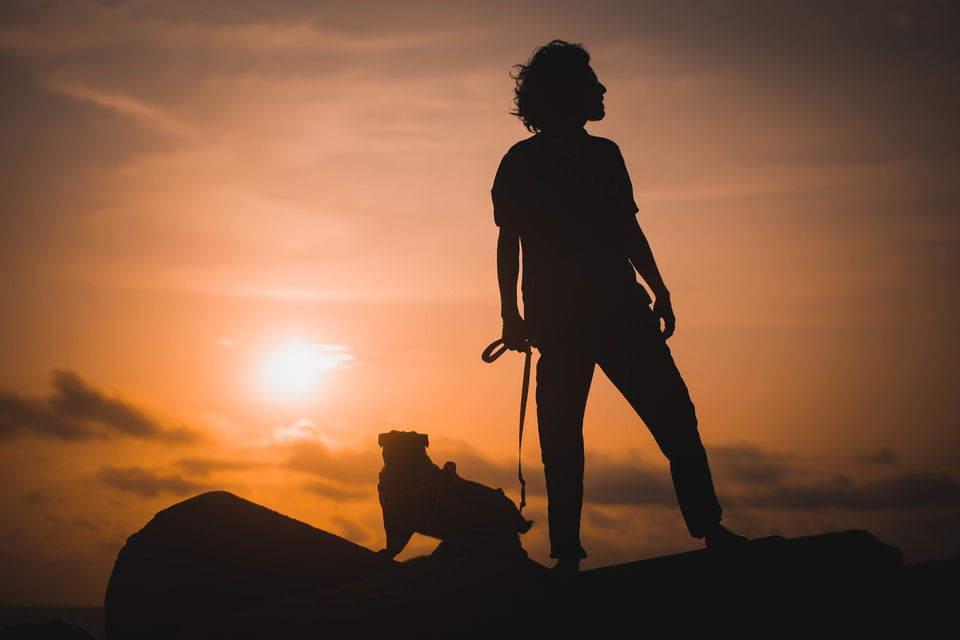 "While you may already love your dog, trips like these give you a chance to learn some new things about your pet. I learned that Popu was a natural swimmer. At Orchha, when I put him into the waters of Betwa river for a wash, he started swimming and got out of the water on his own. Having raised him since he was a 40 day puppy, I did not know that he could swim in open water. "
And what was Popu's experience on the trip?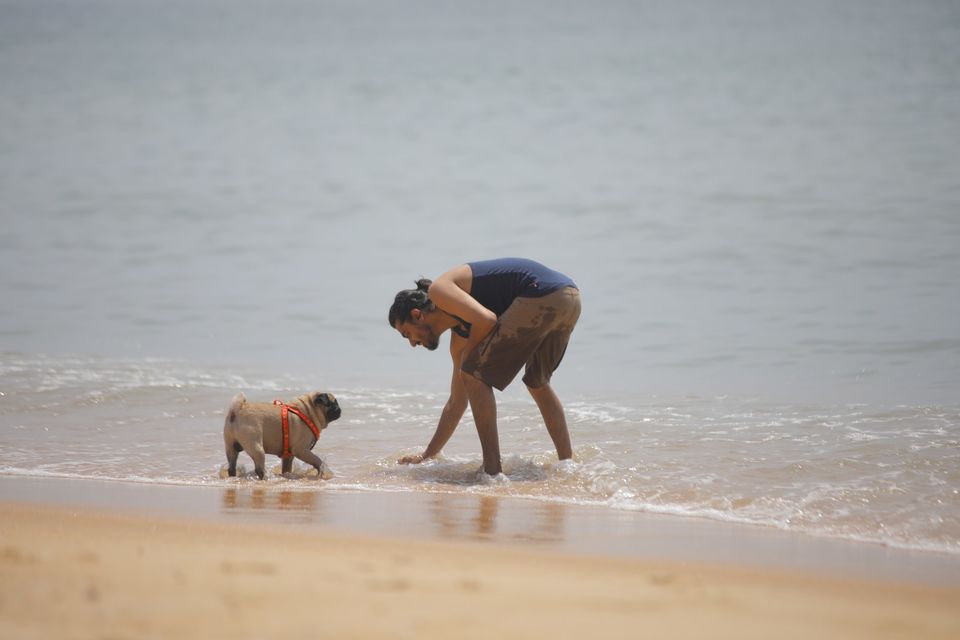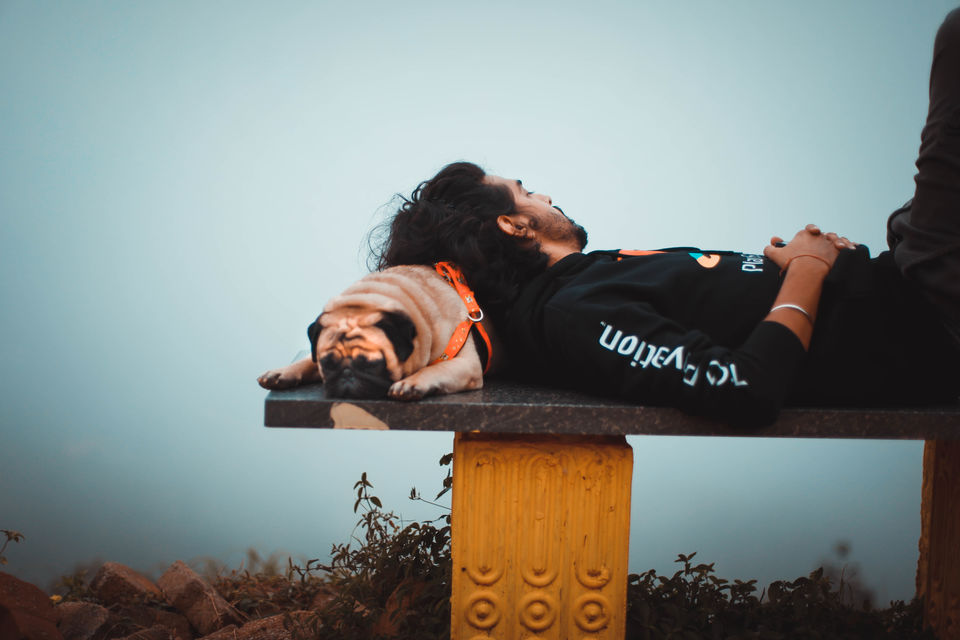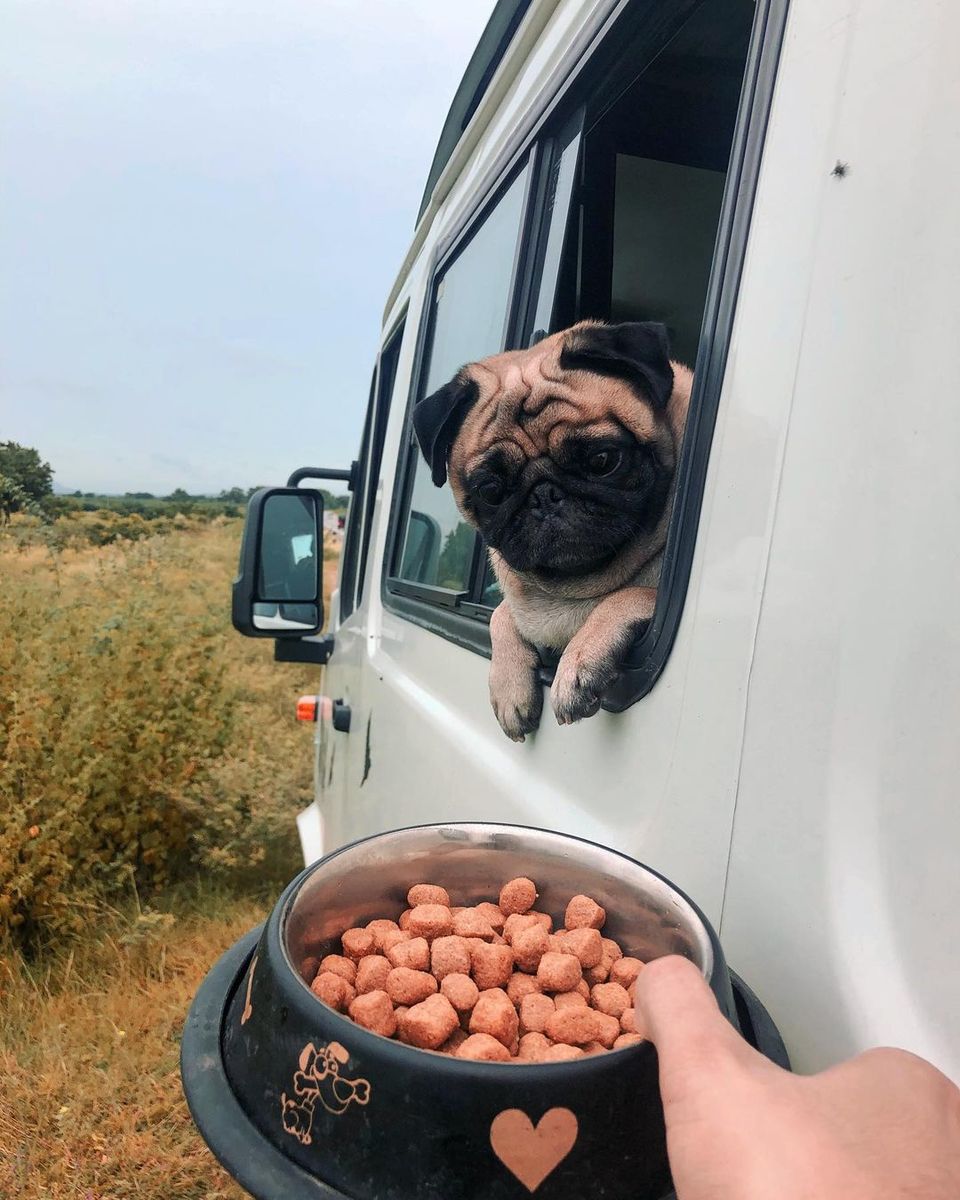 While Popu was extremely anxious when they set out, it took some love, attention and chewies to calm him. Once he adjusted to the caravan, he found his nook by the window and settled there for the whole trip. The highlight of the trip for Popu was Mattu Beach. Says Amit, "The trip was all about taking him to the beach but I was not sure how he would react as he doesn't like to bathe. But when he saw the sea and the waves for the first time he reacted just like we all had done when we saw the ocean for the first time. He ran to the waves and back. It was such a sight. He kept running around till he got exhausted. Being able to see this happen has been the happiest moment of my life. This memory will be embedded in my soul for the rest of my life."
Now if this story of Amit is making you crave for a caravan trip, here are some pointers.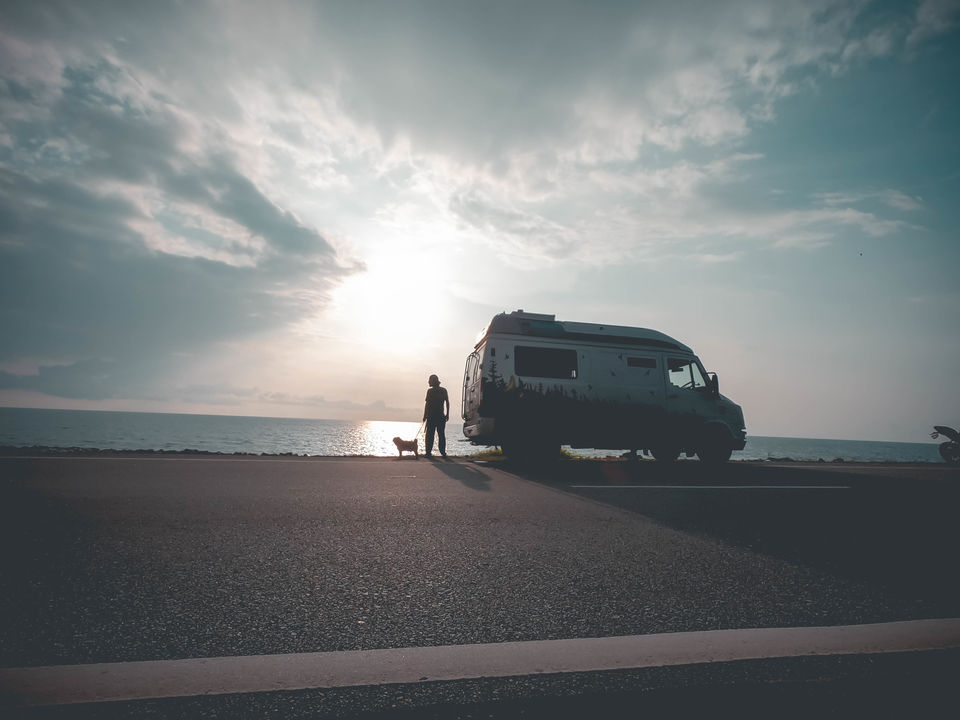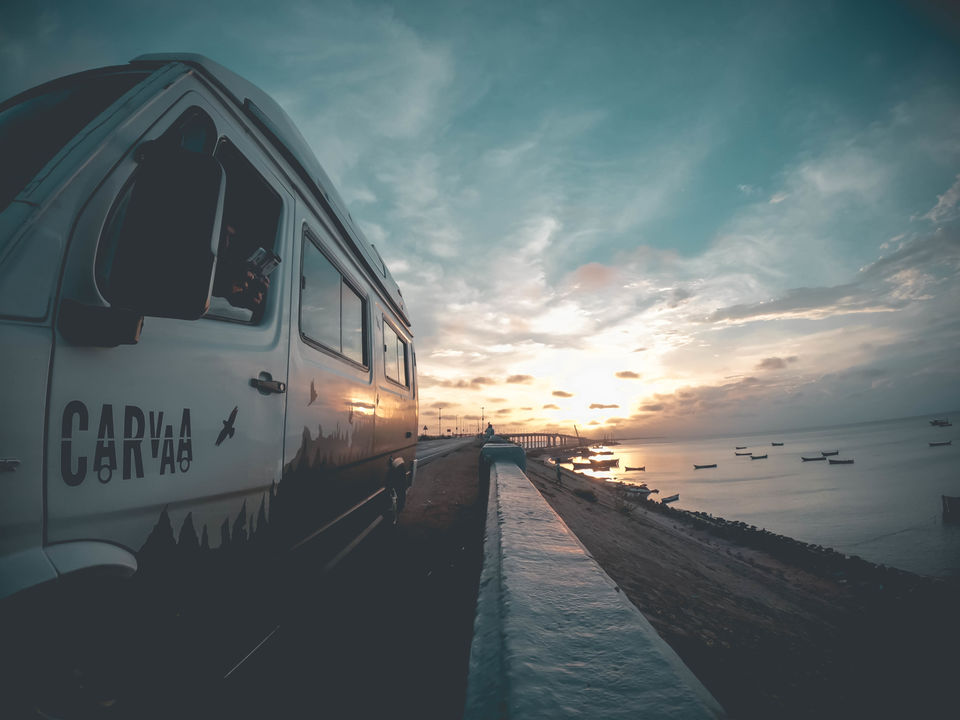 1. You can hire a caravan as per your budget. Amit hired "Fine" from Carvaa for Rs. 6000 per night.
2. For his 8000km trip, Amit spent ~ Rs. 40,000 on fuel. This is still lower than the cost of hotels, travel and internal commutes.
3. Itinerary: While strict itineraries ruin the fun of a road trip, a broad map is still necessary to plan the trip and the logistics.
4. Documentation: Apart from a valid driver's license, insurance papers and pollution certificate, a caravan comes with a fitness certificate for the vehicle and a permit to cross from one state to another. Rented caravans have yellow plates, which means you have to pay a state tax to drive in an outside state. In some states, you can pay the tax online.
5. Look out for the signs. There may be some internal city roads that may not allow heavier vehicles to ply on.
6. Carry cash: Like in all road trips, its advisable to carry cash just in case ATMs and card machines don't work
7. Parking: Parking slots and places in India are not easy to come by. While Amit used bridges, highways and harbours, you could ask hotels for allowing parking, at times it may come free, and at times it may come at a minimal cost.
8. Travel light: Just because you have a caravan dont overload it with clothes and unnecessary stuff. Also carry a trash bin and empty it in public dustbins
9. Refill water periodically: The 200 litre water tank is good for 2 days if used economically. You will have to periodically refill it at different places.
At a time when you may still be a little jittery about boarding a packed flight, and checking into a hotel, despite all protocols being followed, this may just be the next trip that you take.
You can follow Amit's story and his amazing trip with Popu on his Instagram and YouTube channel.
Let us know, in the comments, what you think about Amit and Popu's story.
Earn credits and travel for free with Tripoto's weekend getaways, hotel stays and vacation packages!
Get travel inspiration from us daily! Save our number and send a Whatsapp message on 9599147110 to begin!