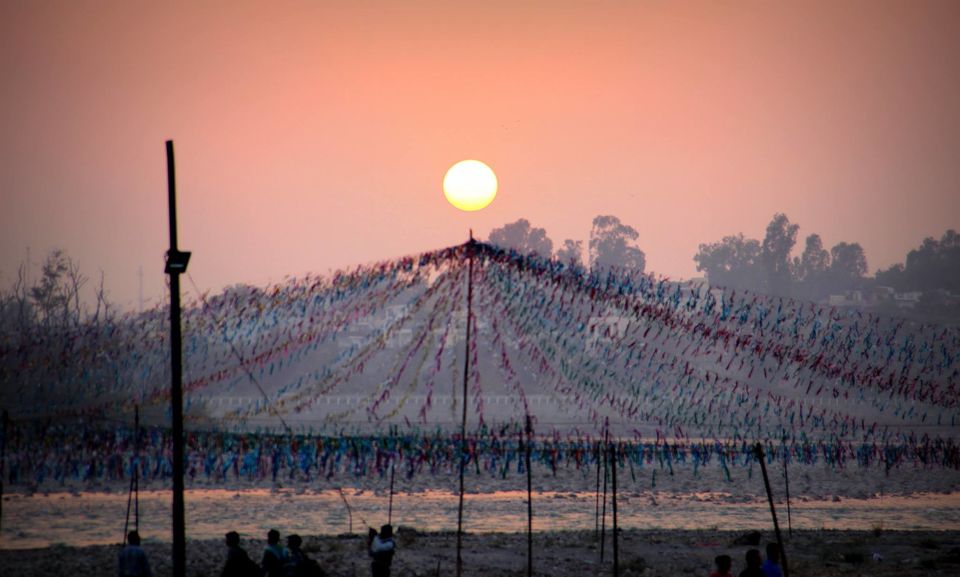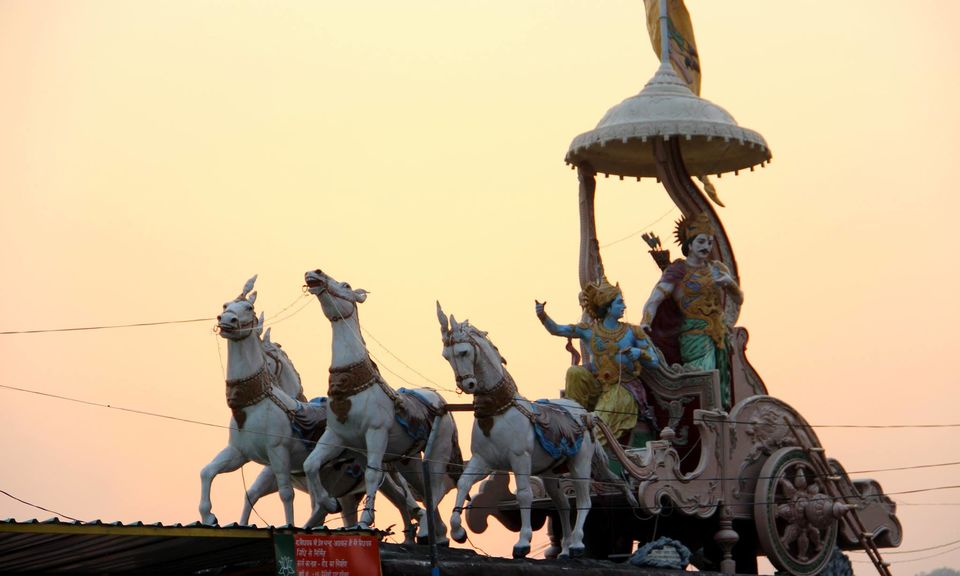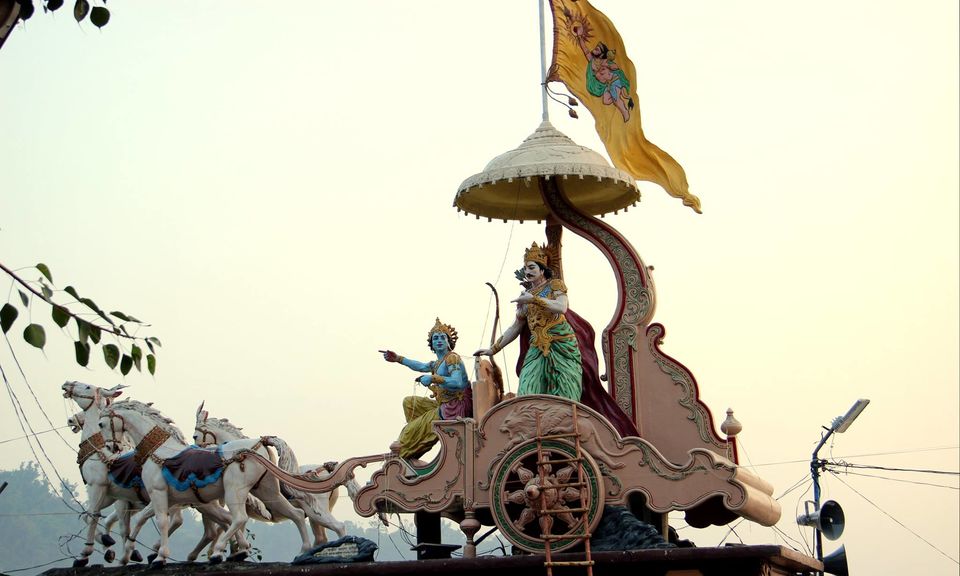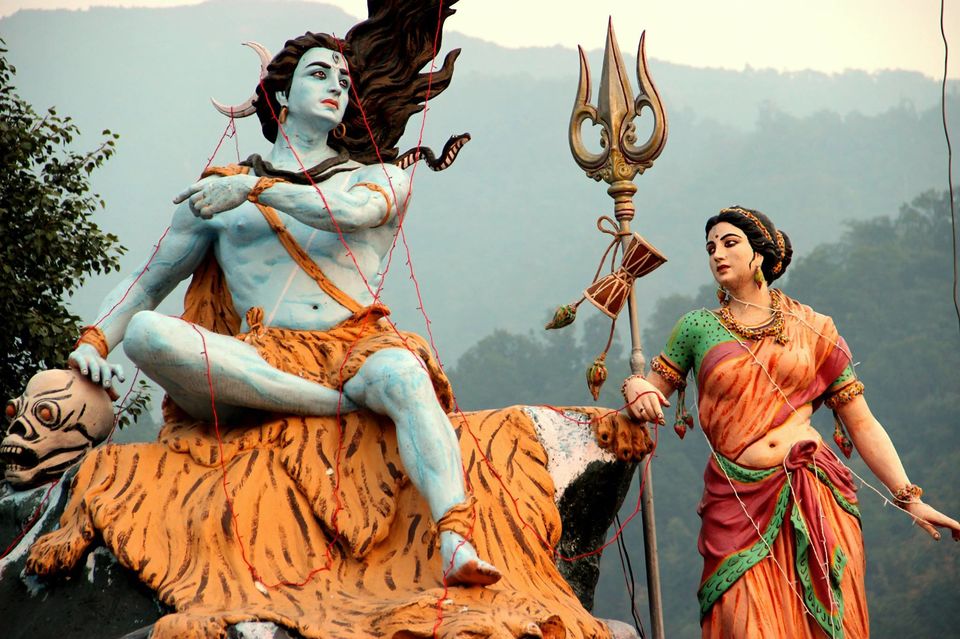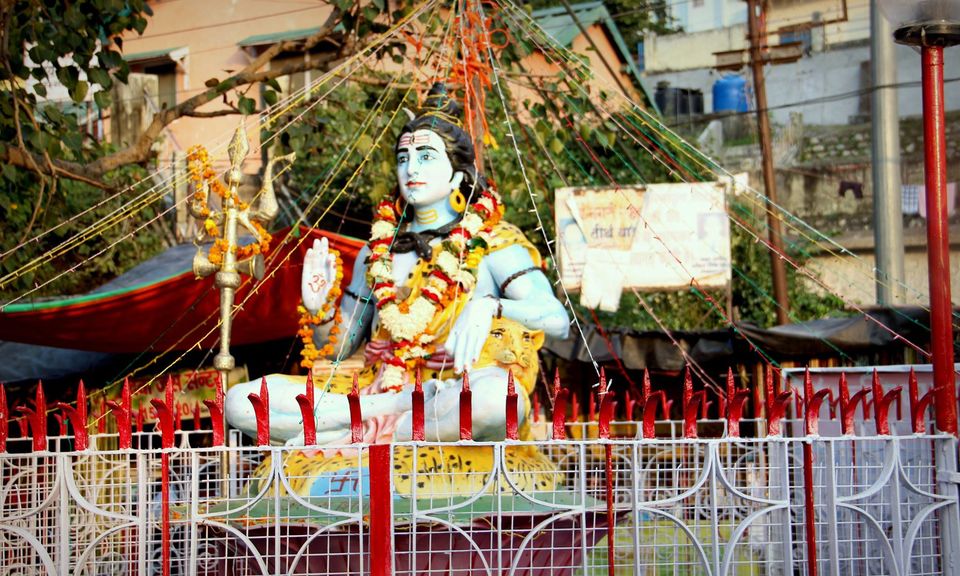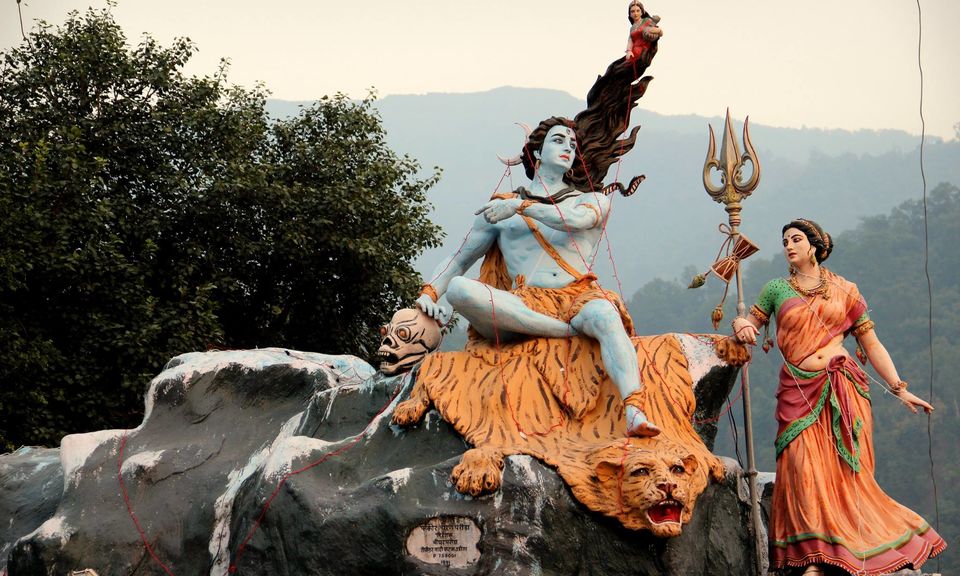 So it was 15th November 2015. I was getting bored in Dehradun so planned to go to Rishikesh (one of my favourite place). I took a taxi from Doon which cost Rs 50 to reach to my destination place.
From Rishikesh I took auto directly to the market and from there I had to walk hardly 2 km to reach Triveni Ghat which is situated at bank of the holy river Ganges. This scared ghat used for bath for most of pilgrims. The main daily event of the attraction is the evening Aarti of Goddess Ganga also commonly called as "Maha Aarti". You can see the devotee's offers prayer during aarti.
Triveni Ghat, a confluence of three holy significant Rivers the Ganges, the Yamuna and the Saraswathy, is a most revered sacred bathing spot in Rishikesh and is situated on the banks of Ganges River. It is of belief that those who take a dip in Triveni Ghat will have release, a relief from all sins carried out; the water here has the power to purify them. Devotees make many offerings at Triveni ghat, in the early morning at sunrise they offer milk to the river and happily feed the fish in the Ghat. An impressive view of lamps floated in the river as part of aarti ceremony is pleasing to eyes after the sunset. Triveni Ghat holds a significant place in the Hindu Mythology and Puranas and also finds a mention in the Hindu epics Ramayana and Mahabharata. It is believed that Lord Krishna visited this holy spot when he was hurt by an arrow shot by Jara – a hunter. The popular temples Gita Mandir and Lakshminarayan temple are located on the banks of Triveni Ghat.
Rivers play an important part in the Hindu mythology. Almost all the rivers starting from the holy Ganges to the mighty Brahmaputra has a story to tell. Triveni Ghat in Somnath is one such spot where three Rivers namely Hiran, Kapil and Saraswati meet with the Arabian Sea. The confluence of the three rivers or Sangam as it is referred to in Hindu religious terms is one of the most holy places in India. This is also the place where the chatri of the Lord Krishna is constructed. Krishna is said to have visited this holy spot after being hit by an arrow. The Ghat is considered to be the cremation ground of Lord Krishna.
Triveni Ghat has a market also. You can get gems, precious and semi-precious stones, knickknacks, clothes, puja items, CDs and tapes. Also shops for religious goods, Kullu topis, Nehru jackets, kurtas, salwar kameez and jewellery, bangles on the narrow streets. Pick up simple, painted Ganesh idols, gems, incense, rudraksh beads, religious books, paintings, Natarajas and statues of almost every deity in the Hindu pantheon. For food they have road side shops Ice creams Shops, golgappa & sweets shops. For who like to read books they have a book stall you can find every kind of book here.
Frequent searches leading to this page:-
ahmedabad to rishikesh trip package, best tourist place near rishikesh, auli rishikesh trip, rishikesh popular places, nainital rishikesh package