LEH-Manali road trip is one of the most talked about and top rated road trips on Earth and I am one lucky person to share my experience with you all. I know, most of us see road trips as tiring and long hour taking, but that's where LEH stands out of the list because of its impeccable beauty.
Unlike mountain road trips, LEH has some amazing sand mountain views with complimenting greener base belt along the roadside.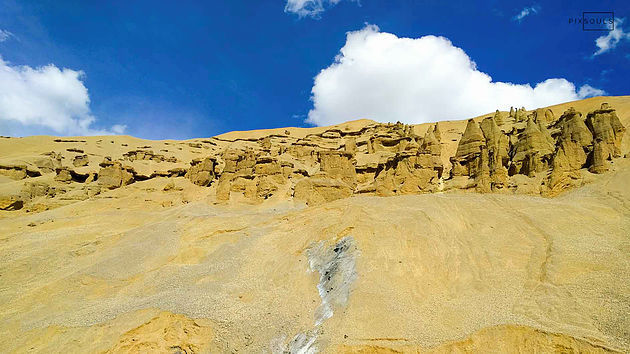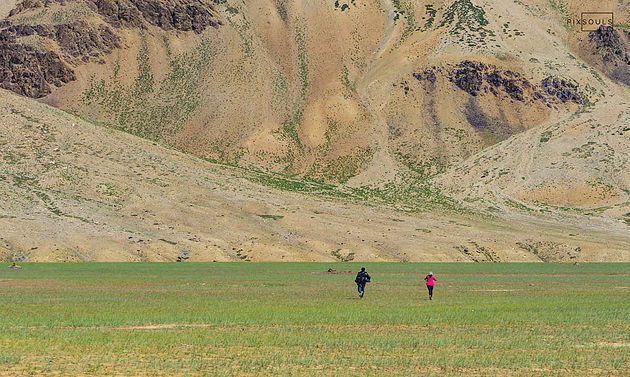 On the way, you will see untouched and unimaginable nature's beauty in all forms, be it snow, rivers, or trees. All you require is to keep your phone or DSLR handy and behold nature's one of the most explicit canvas on the way.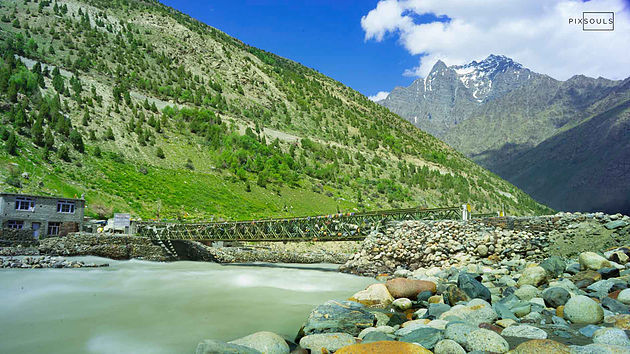 Flashing back to when the journey began. One has to actually be there to experience the awesomeness. For, no review can do justice to this place. Its beauty is so phenomenal, landscape changes in every few kms, one can do nothing but just adore.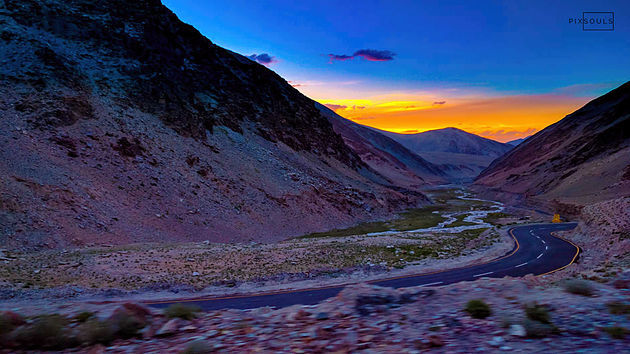 Being a delhite, visiting north was a drastic and the best journey I ever took. The shift from plains to such beautiful high ranging snow caped mountains was a delight to the eye.
BEGINNING OF THE JOURNEY
LEH journey starts from Manali. Since I stay in delhi, there are ample options of Volvos starting from Majnu ka Tila every now and then to reach Manali. My overnight journey in the Volvo was peaceful and excited in dreaming over the next 10 days of memorable trip of my life. I woke up to serene view of river Beas and mountain through my window. The overnight journey swept like a blink away and I checked in to my hotel in old Manali.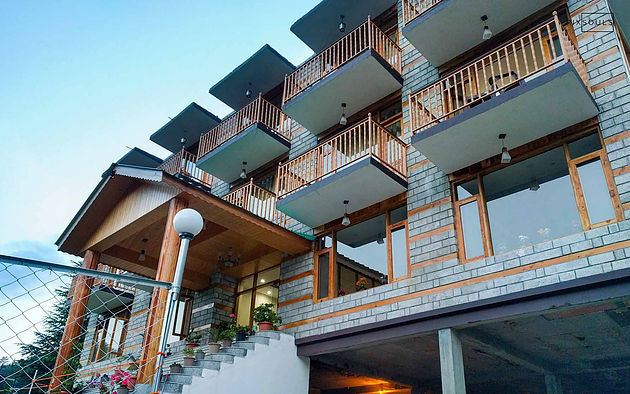 Day 01 - Old Manali, Leisure Day !!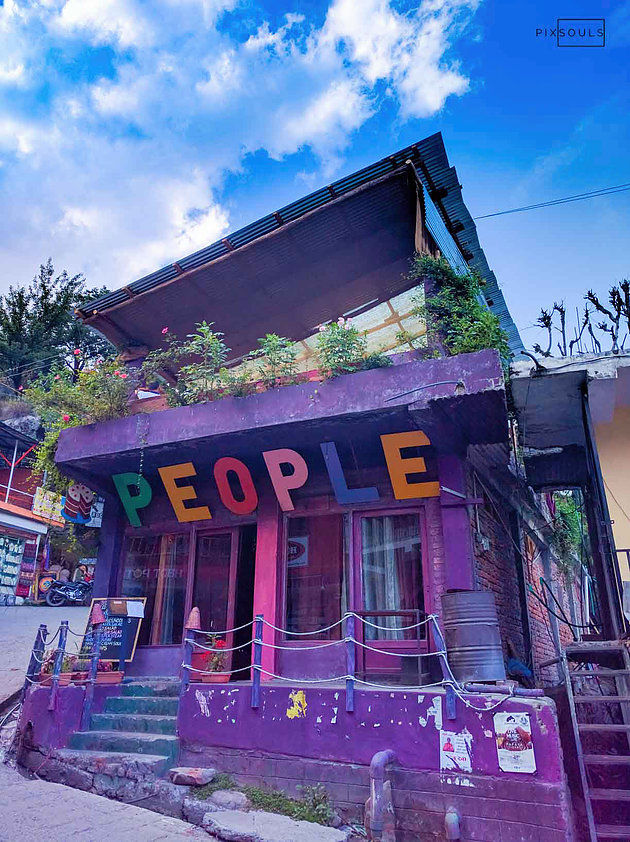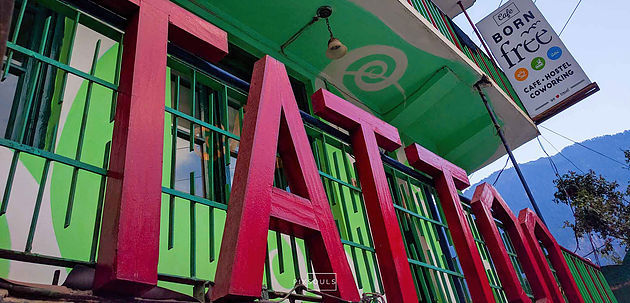 Be it Old or New Manali, there are numerous choices of some famous Cafes like Cafe 1947, Peoples, German Bakeries, Drifters to hop on some mouth watering pizzas and shakes with natures retrospective view from inside. This day, if you are reading this post for future reference of your trips, keep it as simple munching day and walk by nature.
DAY 02- SARCHU, the Night shelter !!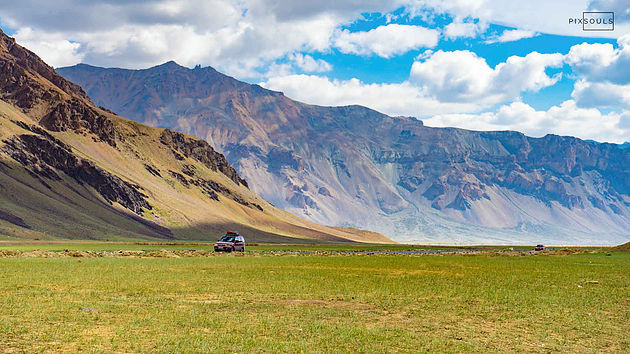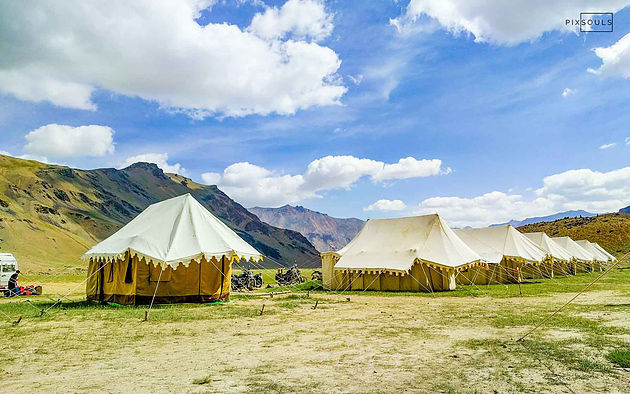 Approx 200km away from Manali, Sarchu is the start point of the impeccable view to reach LEH and you will pass by Rohtang pass, Jispa and Baralachala.
Its a mid way halt for bikers and other travellers to stay a night in the journey to LEH and stretch their limbs. Having said so, this place is quite low in oxygen and extremely cold and I had trouble in getting sleep due to unconditional weather in Sarchu.
Day 03- Its Heaven(LEH)y !!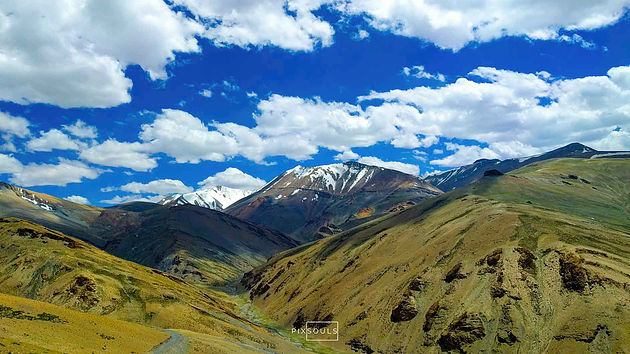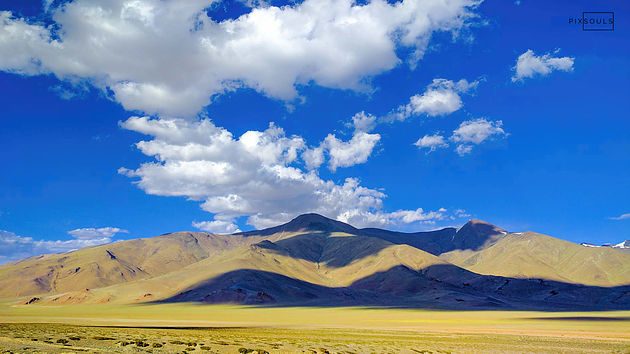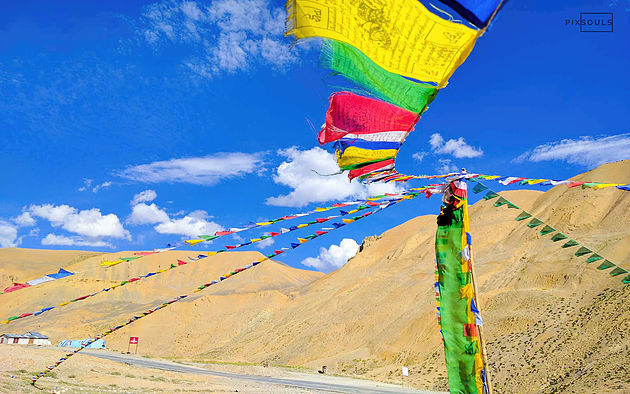 Everywhere you see is a feast to the eyes. The colours are so vibrant, the air is so pure and the sky is exactly what God made it like - Majestic.
The journey from Sarchu to reach LEH town is the most phenomenal part of the trip. You will cross view changing mountains, rich tones of clouds beautifully placed in the sky frame and some pagal naalas (yes, its a term to describe the water overflowing through the roads, specially on the turns).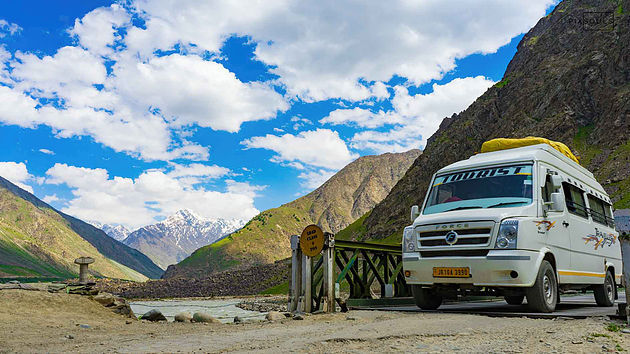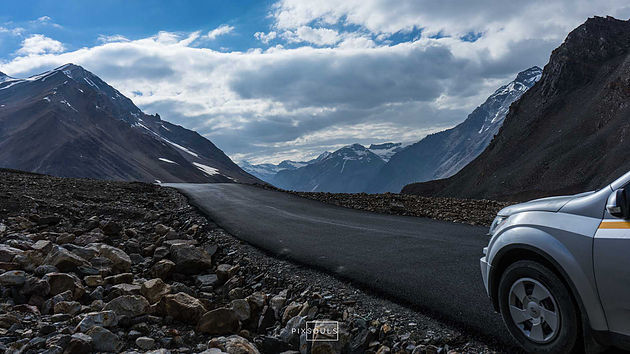 The whole day was majestic to eye with some singing performance in the bus with the group to add up the essence of the trip and I reached LEH town post sunset witnessing the starry market ducked with Tibetan stuff in harmony.
Day 04- LEH, I Come !!
The very first morning in LEH, I decided to walk the city and have a relax day of enjoying the local Tibetan cuisines and shop some gift arteries for friends and family.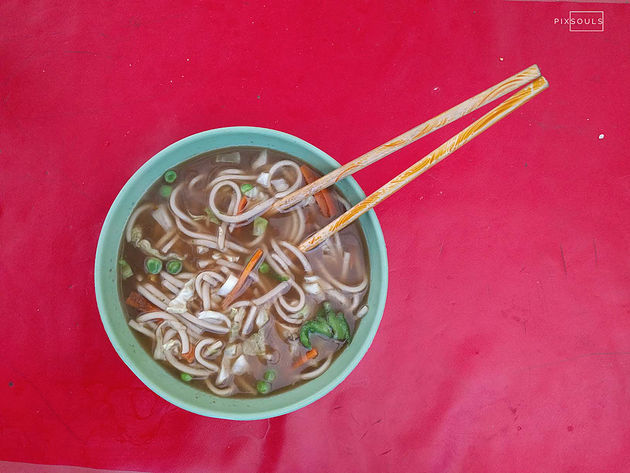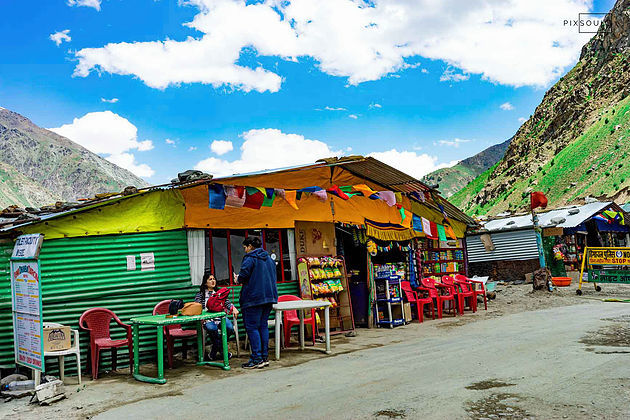 The local markets are filled with exciting artifacts to be taken home but hold your horses, one need exceptional bargain skills to crack a good deal. I brushed my bargain skills and bought a kullu shawl, singing bowl, LEH shirt (thats a must have) and Tibetan flags from the local market.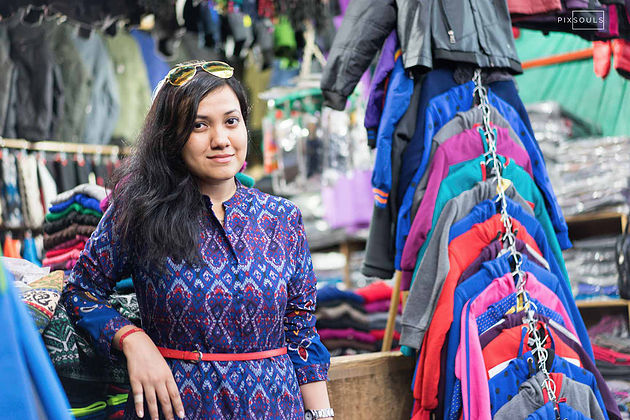 LEH has an excellent selection of sightseeing options and I happen to visit centuries-old Monastery called Thiksey, Sanchi stupas, Shey Palace, army museums and Pathar Sahib Gurudwara.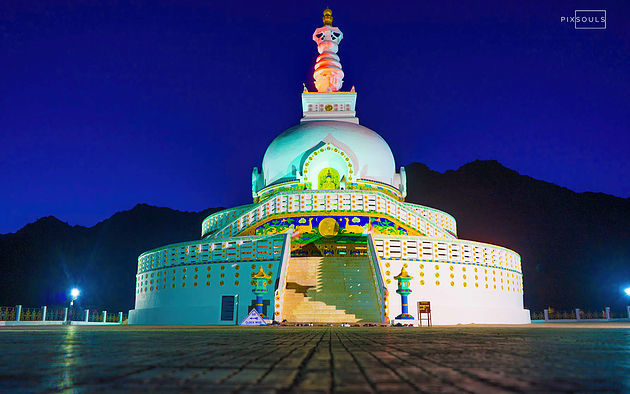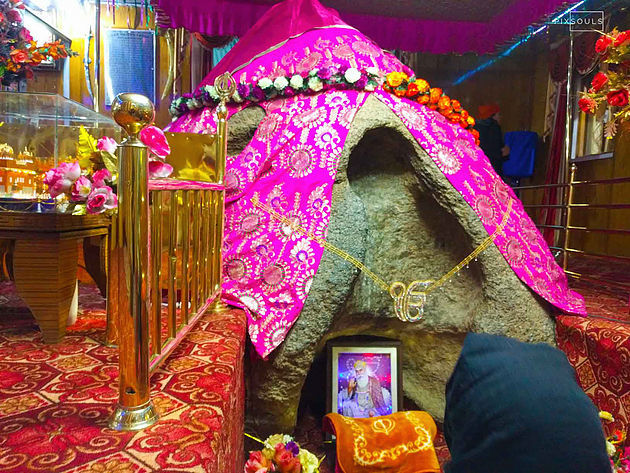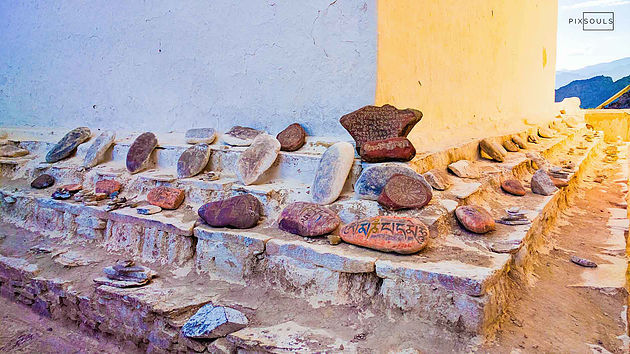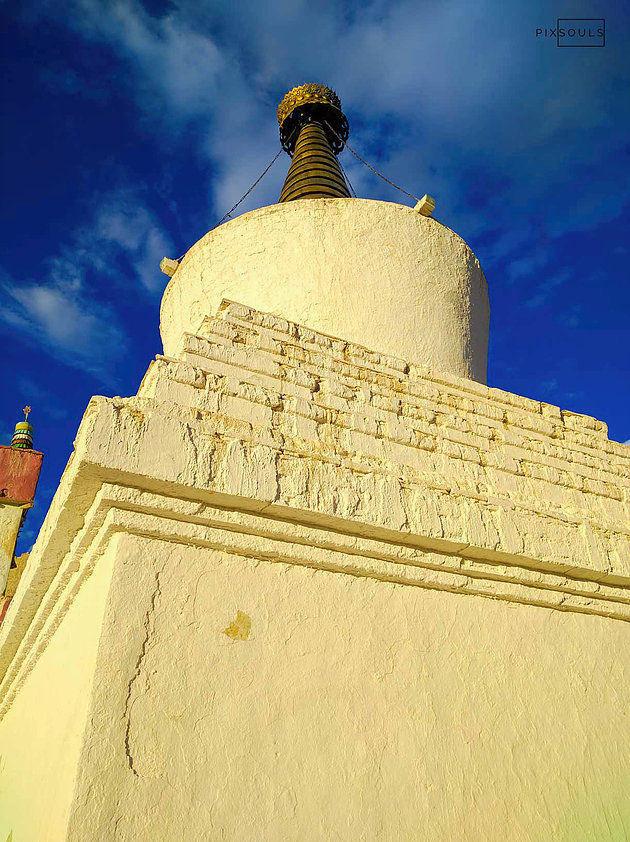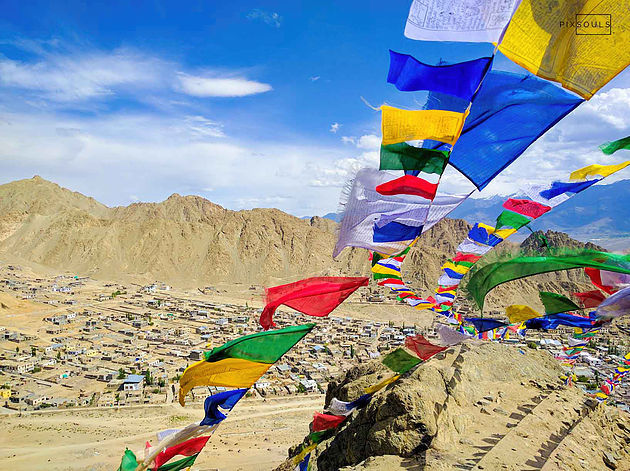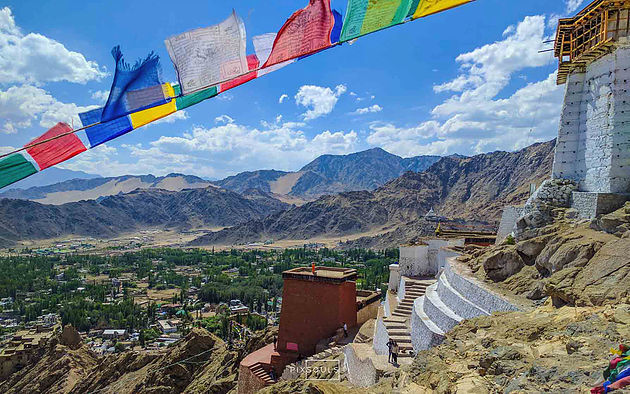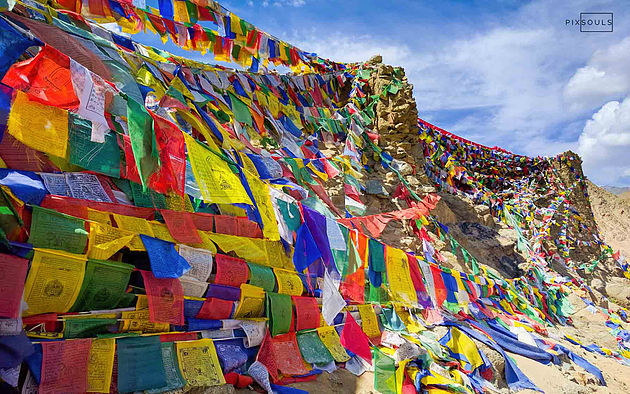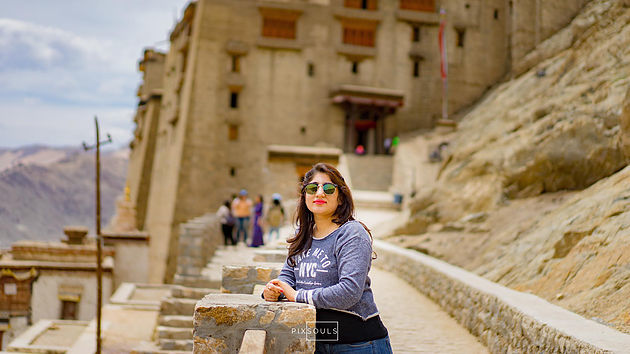 Day 05- PANGONG LAKE
I find it difficult to express the view of the lake and I don't know, if the term Lake harms the beauty of Pangong. "A blue speck discovered amidst the shining sandy mountains." Yes it was the first glimpse of the mystic lake that kept reverberating in my mind for a long time. And the speck grew bigger and bigger to a long blue strip of never ending water body that challenges our eyes to think beyond the horizon.


That is Varun, trying to shoot a time lapse video. The result was really mind blowing.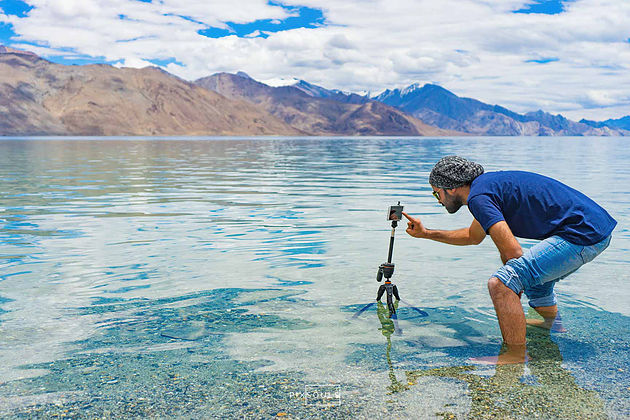 This place is absolute beauty and one just cant really get enough in one close snapshot. Commercialization has touched the sand near the lake and one can go quad biking or camel ride alongside the Pangong Lake.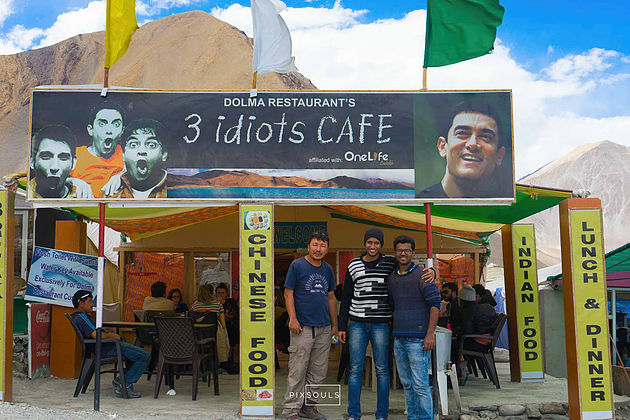 The night at the Pangong is such a treat to eyes. You can see millions of stars and the view is spell binding.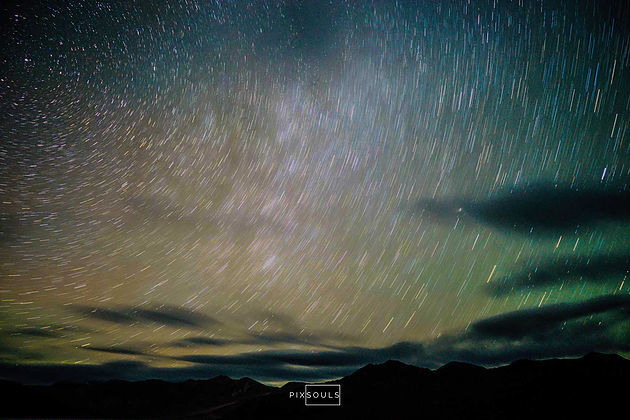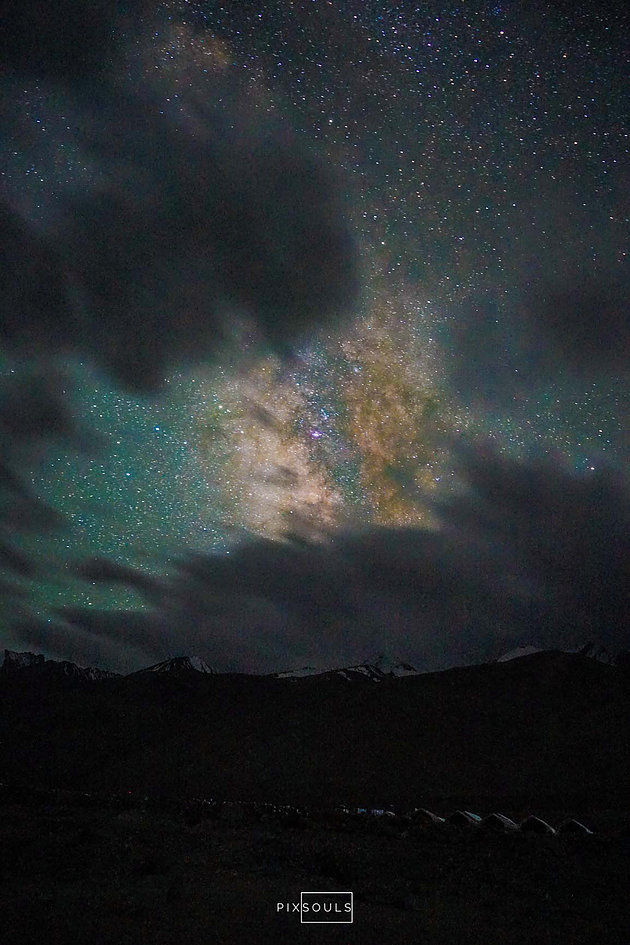 Day 06- LEH Again
Coming back from mysterious Pangong lake visit and over night stay in the camps where we had star gazing night with the co travellers, LEH was calling with full excitement of the things we had missed on the first day in LEH i.e French bakery. If you see, French bakeries on the way in LEH market, do stop by as they Serve you with FREE WIFI. (Okay, thank me later)
Most of the networks hardly run in LEH and here are these cafes, with FREE WIFI to add up little life in our phones and help us connect the forgotten world. The evening went by, walk in the market and updating the world, that I just LEH'D.
Day 07- World's Achivement - Khardungla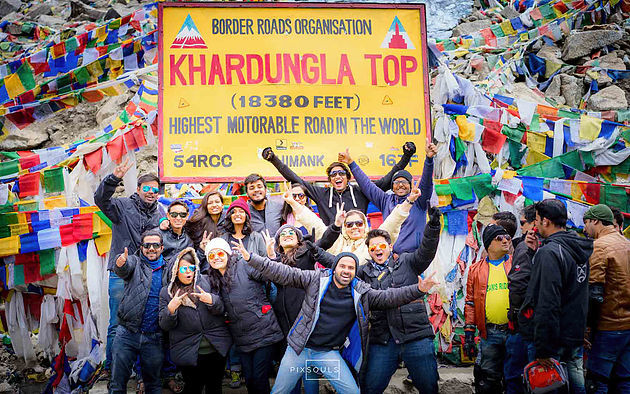 khardung-La at a height of 18380 ft is the world's highest motorable road. It is almost 2 hours drive from LEH town and one can witness snow at this point. One may assume a lot of ice at this height, but it totally depends on mother nature.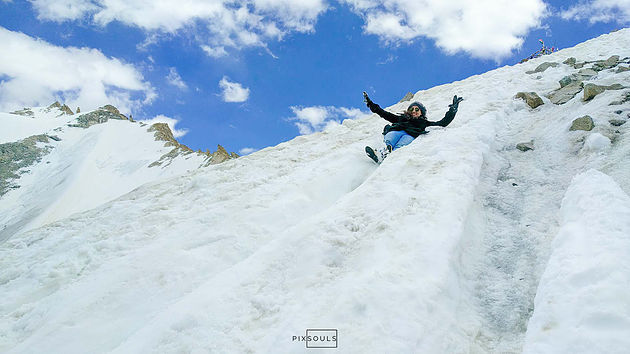 Though there was less of ice, but I hardly affected the charm of the place. If you are not well acclimatised you will probably be out of breathe and with a headache. The option is to head back down immediately or inhale camphor.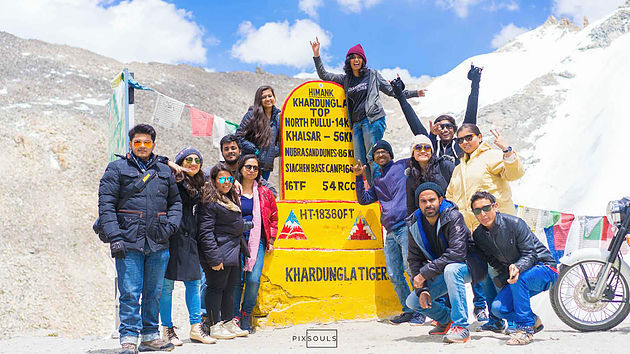 Day 08 - Bye Bye LEH!
We started our journey back downhill from LEH town and halted at Sarchu camp again for a thrilling night to test the capacity of our lungs.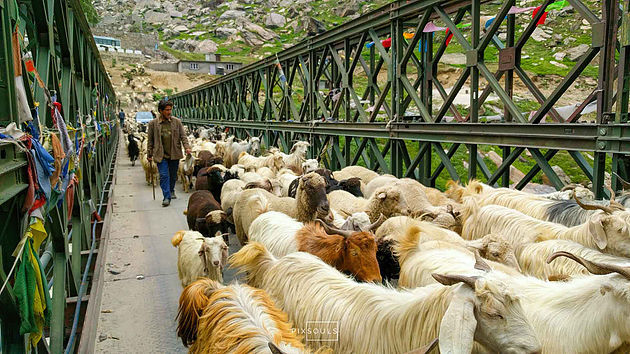 The overnight stay was bit known because of previous stays and we were handy with camphor and some brandy to be able to survive the night and be alive to tell our stories to the world.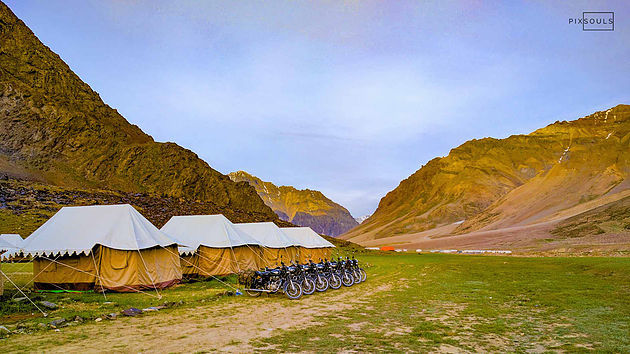 Day 09- Back to Manali
Ofcourse, I am writing this blog, means I survived the deadly night in Sarchu and made my way to reach Manali to catch my volvo to Delhi. The journey of LEH ended but story telling began in the bus with co travellers and we kept on revisited the moments spent with strangers, those are now dear friends.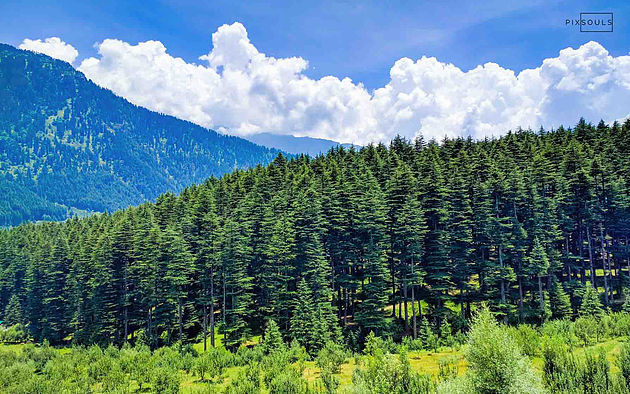 Oh BTW, the most interesting part of the journey is,no matter how much strong your SPF cream is , the sun is harsher at this altitude and one cant be lucky to come back in original colour. My tan will soon fade away but the experience I have lived on will survive for longer time and may never fade away from my memories.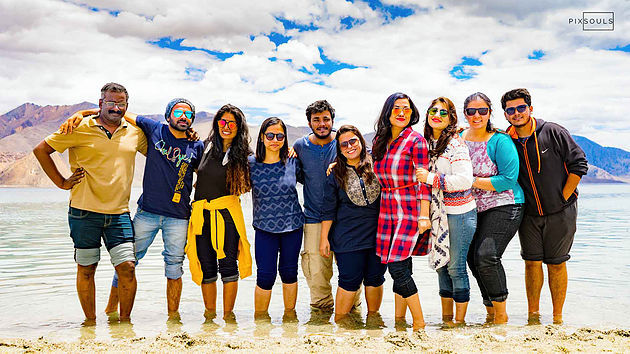 This blog was originally published on 'PixSouls' and Hemanshi Sagar is the author of this lovely blog post. Don't forget to check our Facebook page for other awesome pictures.
This amazing trip was organised by team Tripver. Check out their website and Facebook page to know more.