Here is how you should plan your Solo Trip to Andaman?
If you are planning your solo trip to Andaman then it is going to be your best adventurous trip ever. Andaman & Nicobar Islands is one of the Union Territory of India which is famous for its beautiful serene beaches, natural landscapes, dense tropical forests, water sports activities like scuba diving, snorkeling, sea walk into the bottom of the sea, parasailing, jet ski ride, kayaking and many more.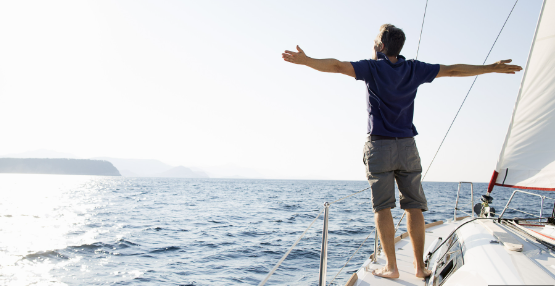 Key factors of a Solo Trip
By following the steps below, you can plan a memorable and safe solo trip to the Andaman Islands as there is lots of places in the islands which is restricted prone areas:
Choose the Best Time to Visit: The best time to visit Andaman is from October to May when the weather is pleasant, and the water is calm which is best for water activities.
Decide on Your Budget: The Andaman Islands can be an expensive destination, so plan your budget accordingly. You will need to account for accommodation, food, activities, and transportation.
Book Your Flights: Once you have decided on the time you want to visit Andaman, book your flights to Port Blair, which is the capital and main city of the Andaman Islands.
Connect With Local Vendors & Plan Your Itinerary: As the island is totally under Defense Control area so its always best to contact the local travel vendors as there are many things to do and see in Andaman, including visiting the Cellular Jail, scuba diving, snorkeling, and exploring the islands. Plan your itinerary according to your interests with them.
Accommodation: You can find a range of accommodation options in Andaman, from budget hostels to luxury resorts. But its always best to travel with the guide of travel agents as they know which hotel/resort will be best according to your budget and requirement.
Travel Arrangements: The Andaman Islands are spread out, so you'll need to make travel arrangements to get around. You can rent a scooter or a car, or you can take a taxi or a bus but if you are traveling along with the local travel vendors then everything will be arranged in advance without getting any delay.
Pack for Your Trip: Pack light but make sure to bring essentials like sunscreen, insect repellent, swimwear, comfortable shoes, and a camera.
Learn about the Local Culture: The Andaman Islands have a unique culture and history, so take time to learn about it before you go. This will help you appreciate your experience more.
Take Safety Precautions: As a solo traveler, it's important to take safety precautions. Always inform someone of your plans, carry identification with you, and be aware of your surroundings.
Advantages of being a Solo Traveler
Solo travel can be a unique and rewarding experience that offers help you grow and gain new perspectives. It can be an excellent opportunity to learn more about yourself, other cultures, and the world around you.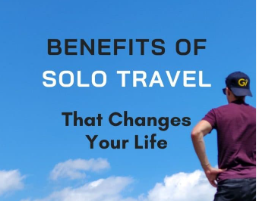 Here are some of the advantages of solo traveling:
Freedom and Independence: Solo travel gives you the freedom to go wherever you want, whenever you want of your own interests or preferences.
Personal Growth: Here you can step out of your comfort zone and rely on yourself in unfamiliar situations. This can help you gain confidence and independence, and also provides an opportunity for self-reflection and personal growth.
Cultural Immersion: When you travel alone, you can engage with locals and immerse in the local culture. This can provide a deeper understanding of the destination and enrich your experience.
Budget Flexibility: Solo travel can be more cost-effective than traveling with a group, as you can make your own decisions about where to eat, stay, and what activities to do. This can provide greater flexibility in your budget.
Meeting New People: When traveling alone, you are often more approachable and may be more likely to meet new people. This can be a great way to make new friends and expand your social network.
Personalized Experience: You can spend as much or as little time as you like in each place, and focus on the activities and experiences that are most important to you.
Things to do in Andaman as a Solo Traveler
Andaman Islands offer a plethora of activities that a solo traveler can do to make their trip an unforgettable experience. Here are some things that a solo traveler can do in Andaman:
Explore the Beaches: Andaman is known for its stunning beaches, and there are plenty of them to explore. Radhanagar Beach, Elephant Beach, Laxmanpur Beach, Corbyn's Cove Beach and Vijaynagar Beach are some of the popular ones.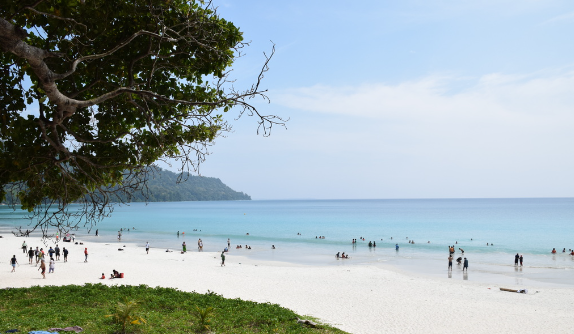 Scuba Diving: Andaman is a great destination for scuba diving, and there are plenty of operators who offer diving courses and excursions. Havelock Island is a popular destination for scuba diving.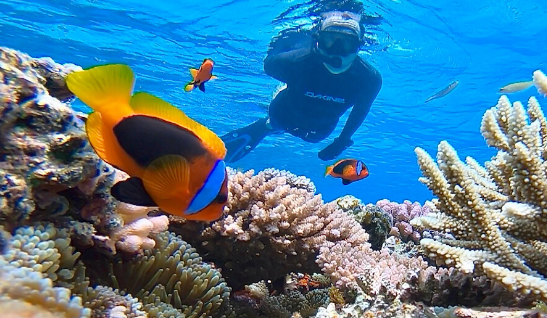 Snorkeling: If you don't want to go scuba diving, snorkeling is a great option to explore the underwater world where you will be floating on the surface of the water to witness the coral reefs which is the home to a diverse range of marine life.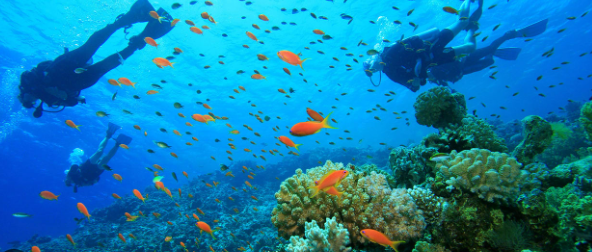 Visit Cellular Jail: The Cellular Jail in Port Blair is a historical site and a reminder of India's struggle for independence. It is a must-visit for anyone interested in Indian history.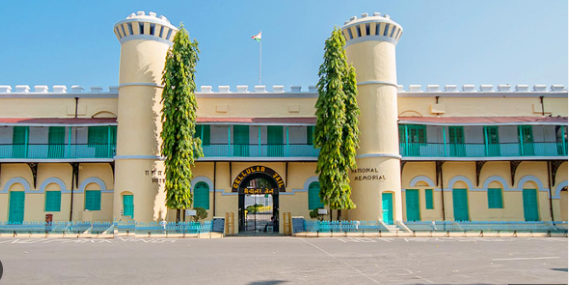 Take a Cruise: There are several cruise operators in Andaman that offer day and overnight cruises to explore the islands.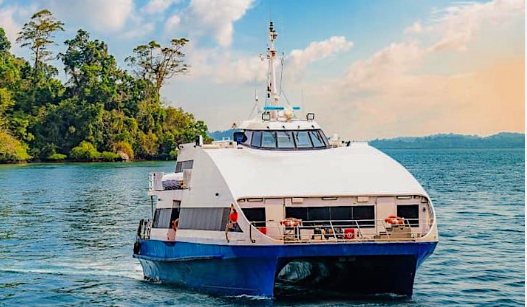 Trekking: Andaman offers plenty of opportunities for trekking and hiking. The forests and hills around Havelock Island and Mount Harriet are popular trekking destinations.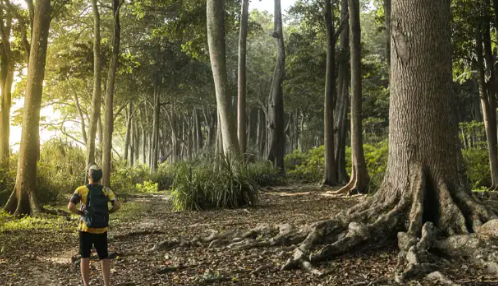 Kayaking: Kayaking is a great way to explore the mangrove forests and the backwaters around Andaman. There are plenty of operators who offer kayaking tours.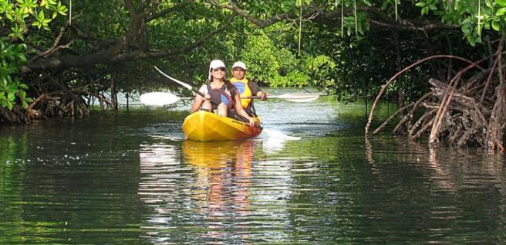 Visit Ross Island: Ross Island is a former British administrative centre and has several historical ruins and buildings that are worth exploring.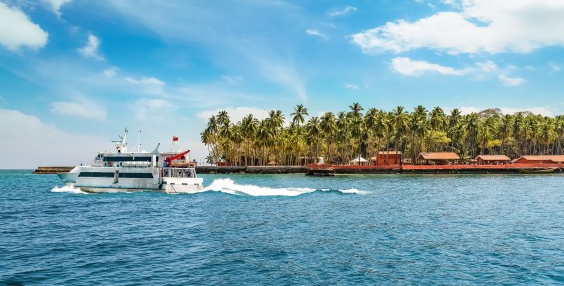 Attend the Light and Sound Show: The Cellular Jail in Port Blair has a popular light and sound show that takes place in the evenings. It is a great way to learn about the intense cruelty of the British personnel to the Indian freedom fighters.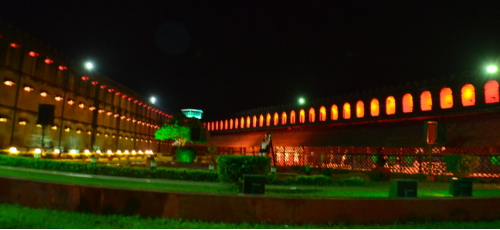 Ross & Smith Island: This is a two separated islands connected with a natural sand bridge which gets immense into the water during the high tide but during the low tide, we can walk through the natural sand bridges from one island to the other.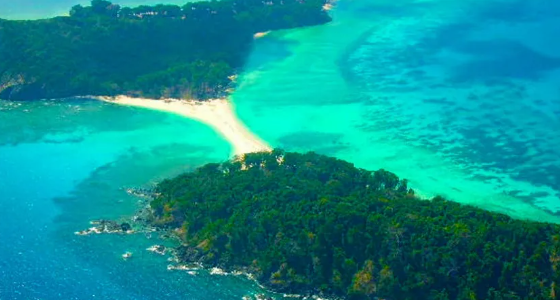 Parasailing: It is the must do activity where the parachute harness will be connected to the speed boat. As the speed boat moves forward the parachute starts to uplift into the sky and you can feel like flying as birds.
How to Reach the archipelago ?
The Andaman and Nicobar Islands are a group of islands in the Bay of Bengal coast, and can be reached by two means of transportation:
By Flight: The main airport in the Andaman and Nicobar Islands is Veer Savarkar International Airport, which is located in Port Blair. Direct flights are available to Port Blair from major cities in India, such as Kolkata, Chennai, Bangalore, Vishakhapatnam and Delhi.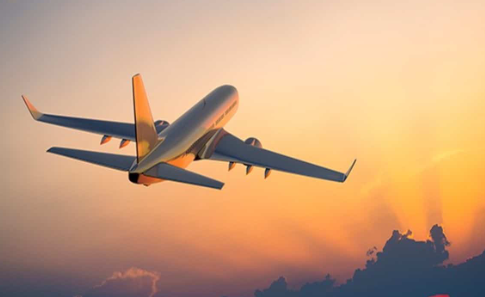 By Ship: There are passenger ships that operate between the mainland and the Andaman and Nicobar Islands. These ships depart from cities such as Kolkata, Chennai, and Vishakhapatnam and take approximately 2 to 4 days to reach Port Blair.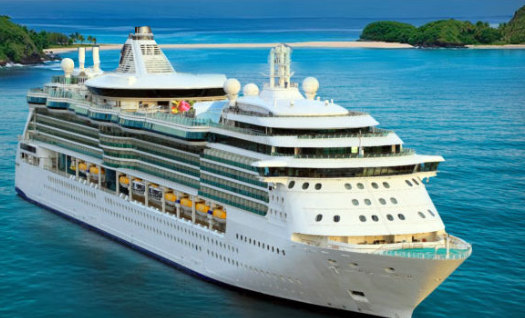 Best Season To Travel to Andaman & Nicobar Islands
October to May: This period is considered the best time to visit the Andaman and Nicobar Islands, as the weather is dry and warm, making it good for outdoor activities like water sports, beach activities, and trekking. The average temperature during this time ranges between 25°C to 32°C.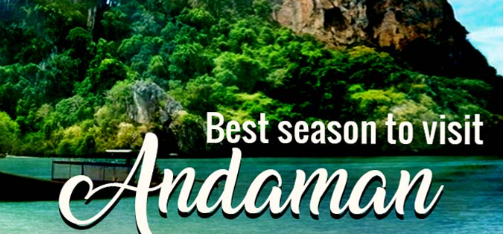 June to September: During this period, the Andaman and Nicobar Islands experience monsoon season, with heavy rainfall and high humidity. While the islands are lush and green during this time, it may not be the best time for outdoor activities and some beaches and tourist spots may be closed.
Tips for a Solo Trip
• Carry a valid photo proof ID Cards like Aadhar, Voter ID, PAN Card, Driving License or Passport, if any.
• Follow the Rules and Regulations and carefully read the Do's & Don'ts in every entry point before you get into the spot.
• Carry all the necessary stuffs during your trip like caps, hats, slippers, lotions, swimming costumes, sunglasses etc.
• Photography is restricted in few places of the islands as the Island is totally under Defense Control , if you got caught then your belongings may get ceased or you may pay the penalty charges.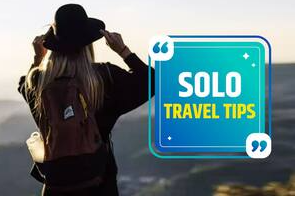 Finally a solo trip can be a unique and rewarding experience that offers many advantages, such as freedom, independence, personal growth, cultural immersion, budget flexibility, and the opportunity to meet new people. Andaman Islands is a great destination for solo travelers, offering plenty of opportunities for exploration, adventure, and relaxation and also make sure to contact the Local Travel Vendors and with their guidance it will become more easy to enjoy the leisure of your solo trip to Andaman. To make the most of your solo trip, it's important to research your destination thoroughly, stay connected with loved ones, take precautions to ensure your safety, and pack light so you can enjoy a safe and memorable solo trip that will enrich your life and broaden your perspectives.