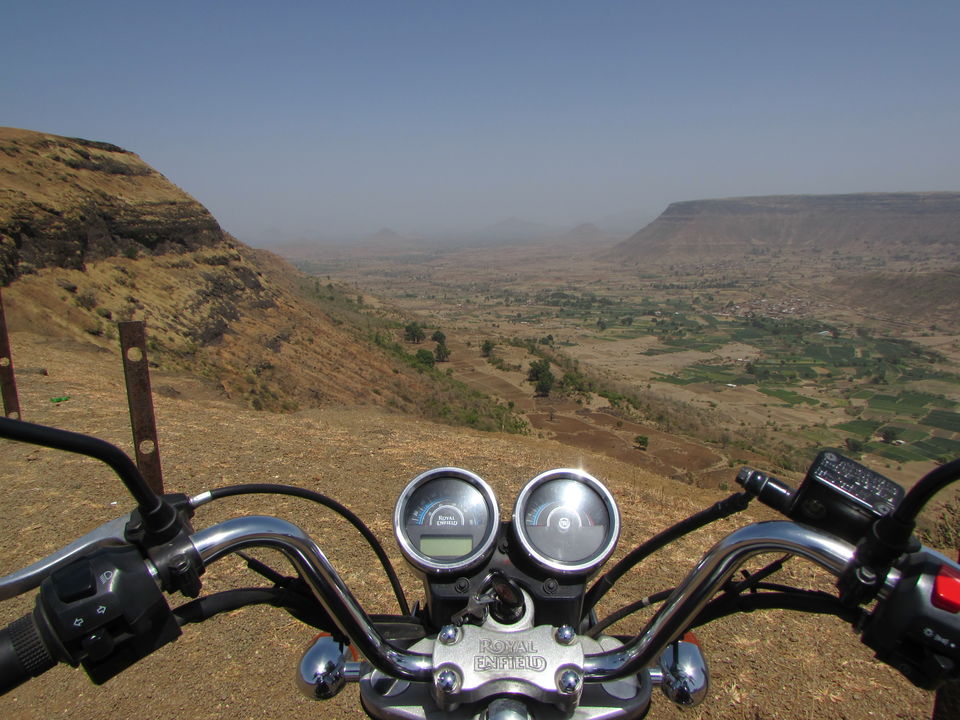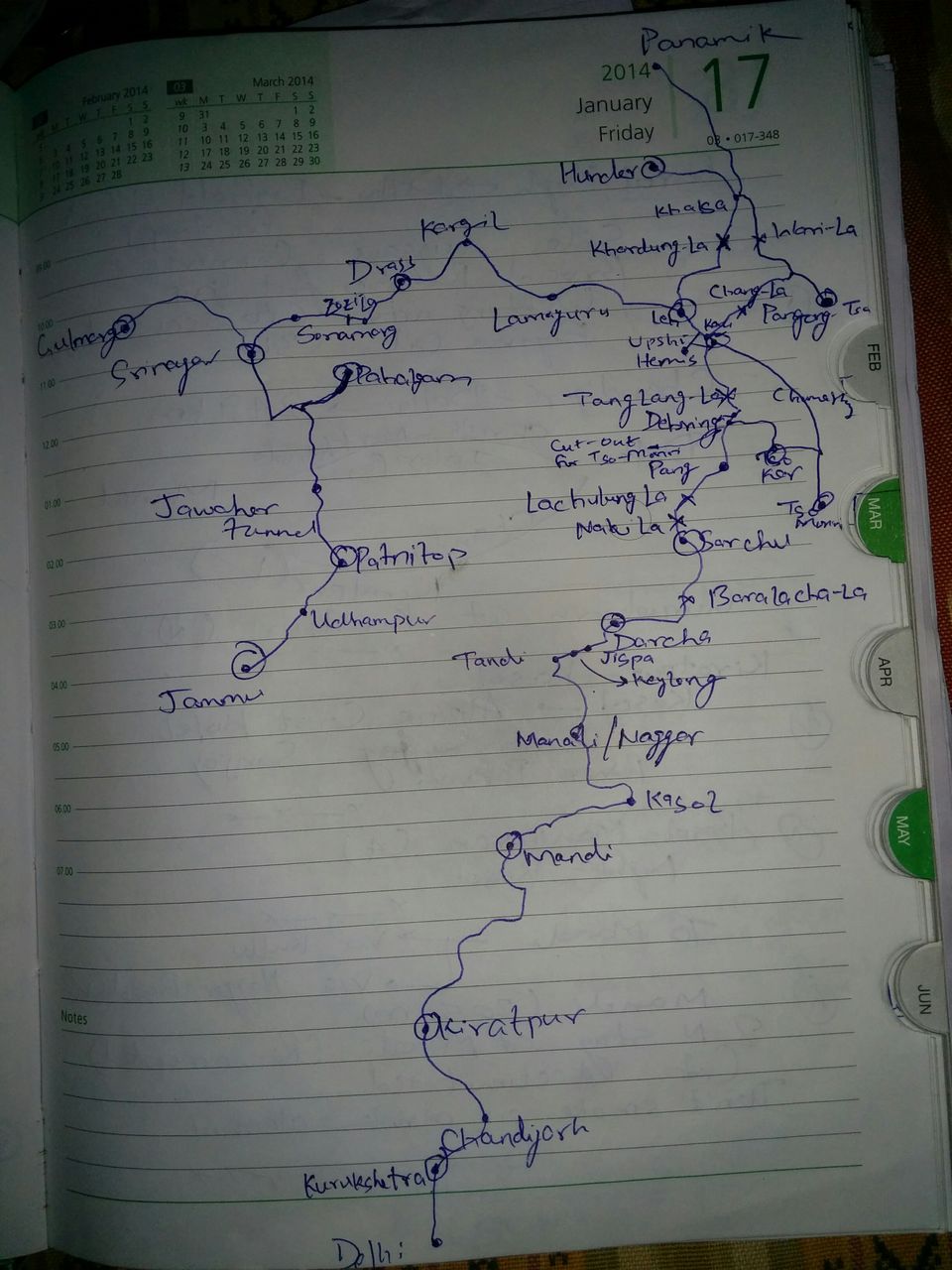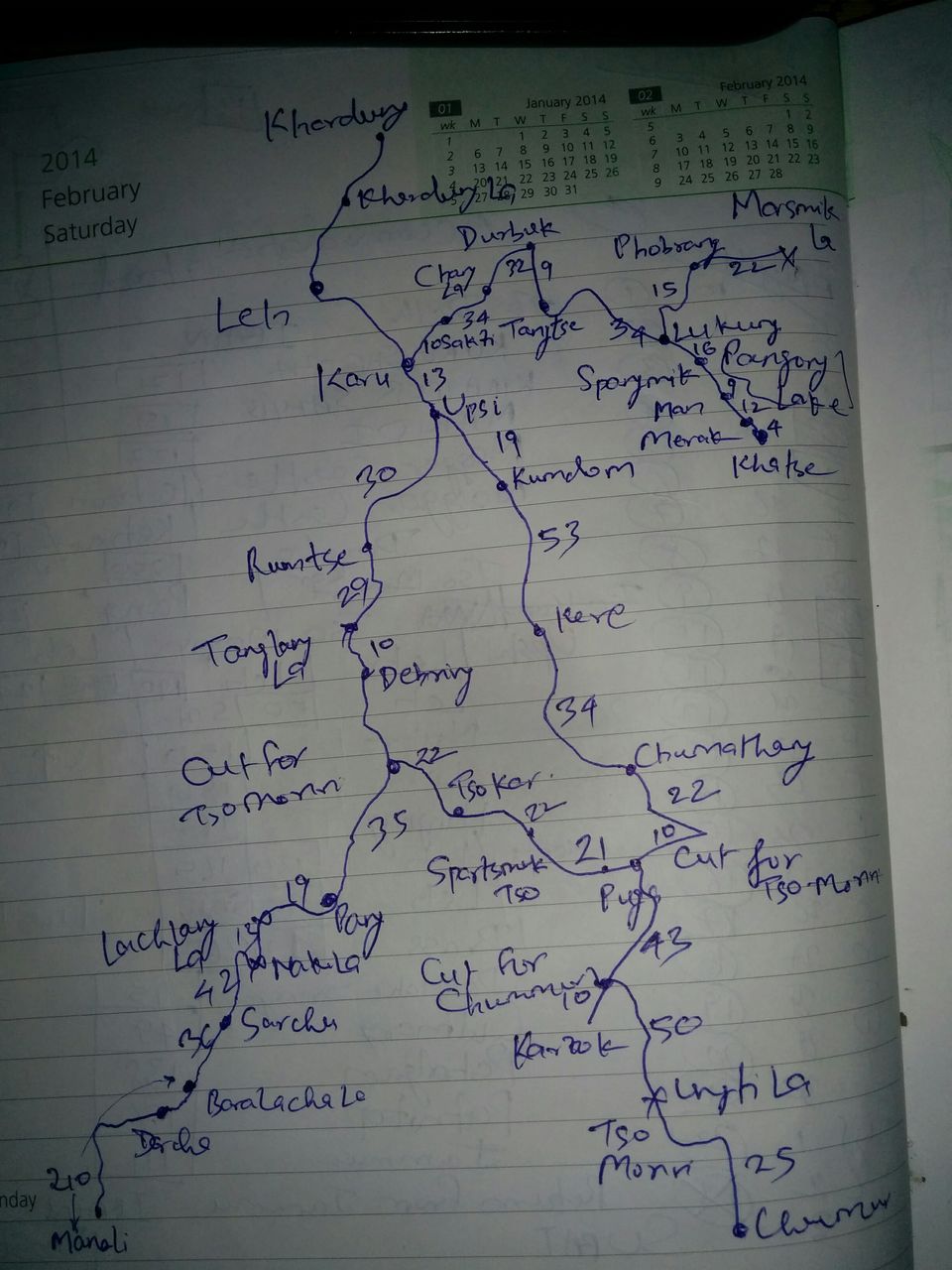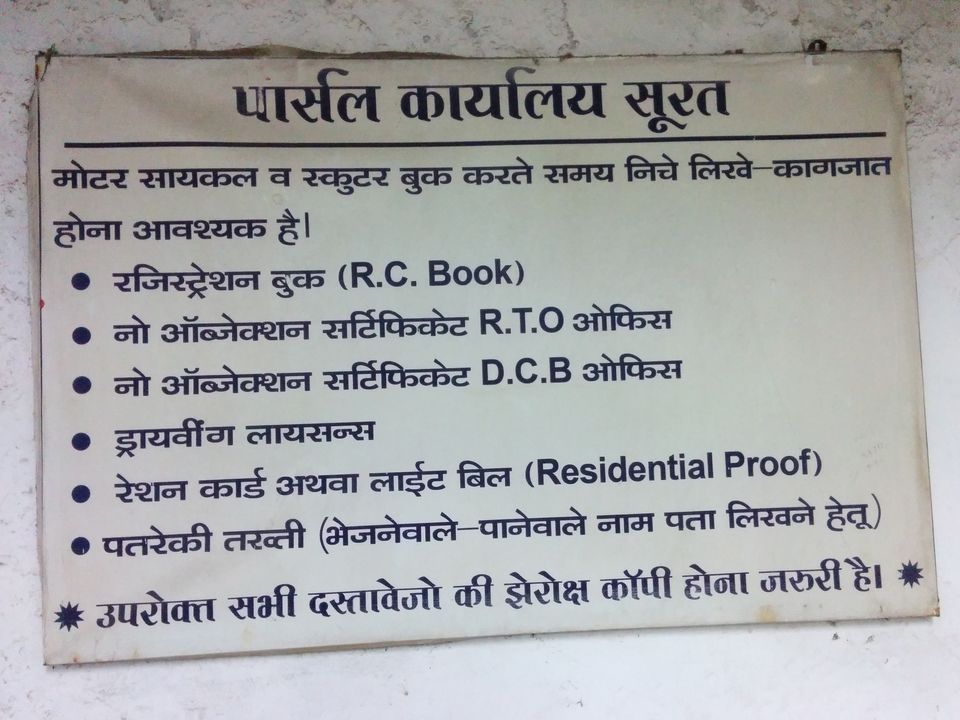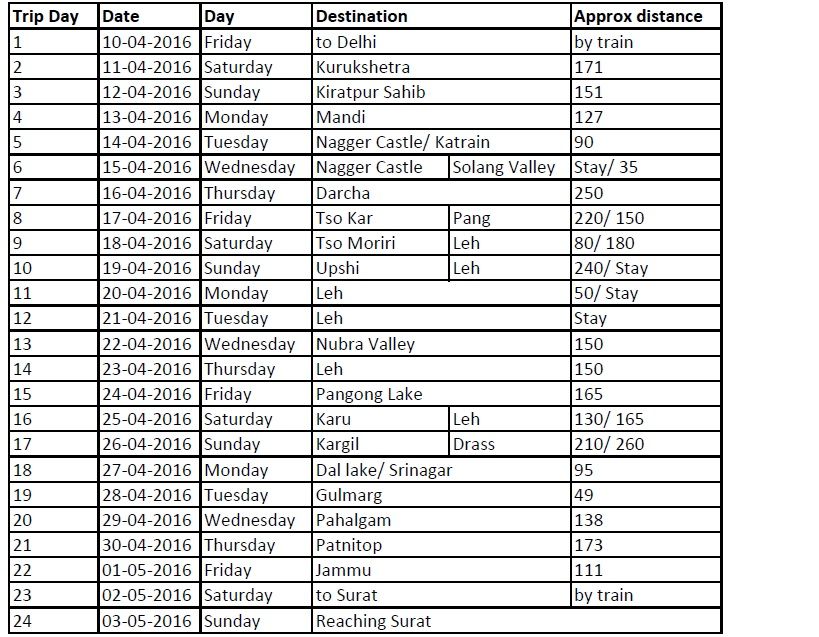 We live in a digital world where we have frequently seen ads like 'Roads to heaven- Leh will open from June to September'. Since then we have decided that we are gonna get Leh'd. Moreover working 5-days-a-week 9-6 we are in constant look out for a place where we can go, get rejuvenate, enjoy nature away from mobile networks and to cherish those moments until next trip.
We started discussing (read arguing) on everything from accommodation, conveyance, preferred route, trip cost, trip duration and most importantly on leave planning. We finally decided to get help from local trip organiser, raised query on net and starting chasing travel agents whose name appear on top of Google search. Out of total 6 guys me and my friend were keen to go there by bike. We got price quotes from agents and meanwhile rest of my car friends convinced my biking pal to go with them in 4 wheeler.
So the equation was that I was the only one on bike while they all will be in a 4 wheeler. Due to leave constraints they squeezed trip from 13 days to 10 days. Being a bulleteer I have always dreamt of riding my bike in the Himalayas and to complete trip in such a haste is sin which is unpardonable. After much thought process I decided to ditch my friends and started planning bike trip to 'Mecca of roads' on my own.
I have pretty good reputation in plant (swag!!) thus 21 days leave got sanctioned unconditionally. The next step is to plan itinerary keeping hilly terrain in mind. The best bet is to go there in June so planned my trip from 10th June to 2nd July. Travelling solo requires planning every details minutely. Started surfing, read blogs, referred road maps and took personal advice from those who have completed the trip about the preferred route.
Route I- Delhi- Srinagar- Leh- Manali- Delhi
Route II- Delhi- Manali- Leh- Srinagar- Delhi
Pros of Route I over Route II-
better acclimatisation
no need of permit while passing through Rohtang Pass
Tso Moriri can be covered more conveniently (though I have read lately that no special permits for Indians is required to visit Tso Moriri)
Instead I opted for Manali- Leh road because of the following reasons-
I have been to Rohtang once on rickety bus from Manali. Just want to relive those moments (not at all looking a justified reason na!!)
I don't really prefer biking on flat highways and why to waste my precious leaves honking behind large bulldozers/ trucks/ trailers. I planned my trip from Delhi to Jammu via Leh.
My next step is to arrange transfer my bike from Surat to Delhi and from Jammu to back to Surat. Following alternatives were considered-
1) Gati- Kwe courier- they told for RE bikes (350cc) the price is fixed at around 8200 bucks.
2) Agrawal packers and movers- According to my friend the price is fixed 6000 bucks
3) Transfer by train- around 4000 bucks (including bribe)
a) as a parcel- bike will be delivered by next train as soon as possible.
b) as a luggage- bike will be delivered in the same train in which you are doing journey with valid ticket. probably you have to take help of middlemen and with some bribe get your work done.
I decided to enquire about train luggage service and reached railway station. There at the window I enquired about the basic fare and chances that the bike will be delivered in the same train. He told me that it will cost around Rs 2300 (excluding packing charge) and if there will be no space then the bike will be delivered by the next train.
There I saw a guy supervising package shifting process. I went and asked him about the possible ways to get my bike transferred as a luggage in the same train I am travelling. Following words of wisdom were shared by him-
1) No luggage service is available in Mumbai Rajdhani train.
2) Shell out 4000 bucks and be assured. The bike will be packed and loaded in the same train.
3) To call him 2 days before the journey. He will ensure space availability in the same train.
4) Documents required (unless you are ready to shell out more bribe)- check snap
So the first step towards trip was done in the form of booking to and fro train tickets.
10th June- Surat to New Delhi; 12953 (Advantage- Train leaves by 9 PM. Thus Friday duty can be done and by Saturday morning all ready for the trip. A day saved is equivalent to tons of adventure!!)
2nd July- Jammu to Surat; 12472 (Advantage- No better alternative)
As train tickets were booked so now the next obvious step was to finalise route.
The routes which were initially considered and the step by step iterations that went thereafter-
1) Delhi- Shimla (Kufri)- Manali- Leh- Srinagar- Gulmarg- Jammu
2) Delhi- Shimla- Spiti Valley (Chandrataal)- Gramphu- Leh- Srinagar- Gulmarg- Jammu (Spiti valley was included to cover those this time only)
3) Delhi- Shimla- Kasol- Manali- Leh- Srinagar- Gulmarg- Jammu ( Dropped Spiti valley and decided to plan trip exclusively to Spiti next time; Kasol included for all the obvious reasons)
4) Delhi- Chandigarh- Mandi- Kasol- Manali- Leh- Srinagar- Gulmarg- Jammu (Preferred Chandigarh over Shimla as it was written somewhere that Shimla roads are more prone to road closures)
5) Delhi- Chandigarh- Mandi- Kasol- Naggar castle- Leh- Srinagar- Gulmarg-Jammu (Naggar castle included as I have been to Manali once, moreover Naggar castle has good camping sites and will provide great photography opportunity)
6) Delhi- Chandigarh- Mandi- Naggar castle- Leh- Srinagar- Gulmarg- Jammu (Kasol dropped to add 1 more night stay at Naggar castle; getting Kasol'd is not a wise option when you are travelling solo)
7) Delhi- Kurukshetra- Kiratpur Sahib- Mandi- Naggar castle- Leh- Srinagar- Gulmarg- Jammu ( As bike needs to get some accessories fit after reaching Delhi thus it will get real late reaching Chandigarh; Kiratpur Sahib included to spend one night at Gurudwara)
So finally my detailed itinerary will be as per the snap uploaded.
Things I have observed by researching online/ personal experiences-
1) Driving long distance (>250km a day) will induce fatigue. Driving 21 days in those terrain is going to be real tough and that too when you are on our own it means that the trip is not like any other fun trip. Decided to start gymming at home.
2) You will be tempted to include everything in the itinerary but you have to understand the constraints (trip duration/ personal health/ hilly terrain). This trip is not going to be your last trip anyways.
3) Start getting bike papers ready for the trip- RC, insurance, PUC and NOC (if applicable). Try not to lose your DL (read wallet) before or during the trip.
4) Get familiar to your bike. Troubleshooting methods, spares, tools and the authorised service centres enroute are some of them.
5) Spend a day in nearby garage learning common bike maintenance techniques (tyre removal/ faulty fuse detection/ spark plug cleaning/ clutch and throttle cable replacement/ carburettor tuning)
6) A gun is nothing without it's ammunitions. Make a list of essential bike spares and consumables.
7) Tools provided by the company is never exhaustive. Make a list and procure high quality tools to bail you (or someone) out of life threatening situations.
8) Getting high at height is not a good idea as getting intoxicated at higher altitude can cause serious health concern.
9) Proper medication kit is necessary for the trip. Extra pair of specs/ contact lens for those like me is the absolute requirement.
10) Keep your toiletry kit full equipped.
11) Get your body properly acclimatised by taking proper rest and getting hydrated. Don't rush too fast.
12) If you can invest in good camera go for it. The memories are going to be with you for a longer time than the money in your bank account.
13) Get befriended with the local kids. Try to carry small bag containing toffees and chocolates.
14) Inner line permit to Nubra, Pangong and Tso Moriri is no more required by those who are carrying proof that they have Indian nationality. Thus Tso Moriri can be planned more conveniently while going towards Leh from Manali side.
15) Always keep a eye on the last petrol pump/ puncture shop/ garage passed as it can come handy during unfortunate times. At Leh petrol pumps are very scarce thus having sufficient quantity of fuel (tank/ jerry can) is recommended. As I have planned Tso Moriri before going to Leh thus I have to ride my bike around 600km from Tandi to next fuel station at Leh. Calculations to be done before heading to beautiful Tso Moriri as nobody wants to get stranded due to empty tank.
Map and itinerary is made with the help of bloggers who are kind enough to share their experiences.
In the next part will let you know about my preparations to get properly Leh'd.
Frequent Searches Leading To This Page:-
Places to Visit in Leh, Best Tour Packages for Leh, Top Leh Tour Packages for Family, Top Leh tour packages with price, Budget Trip Packages for Group to Leh, Things to do in Leh, Leh Holiday Tour Packages