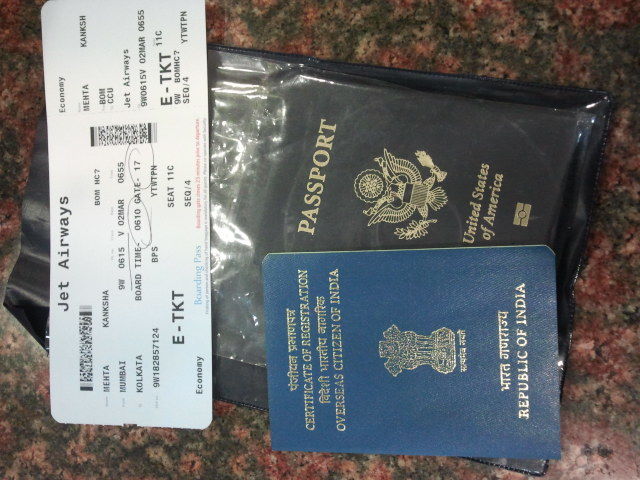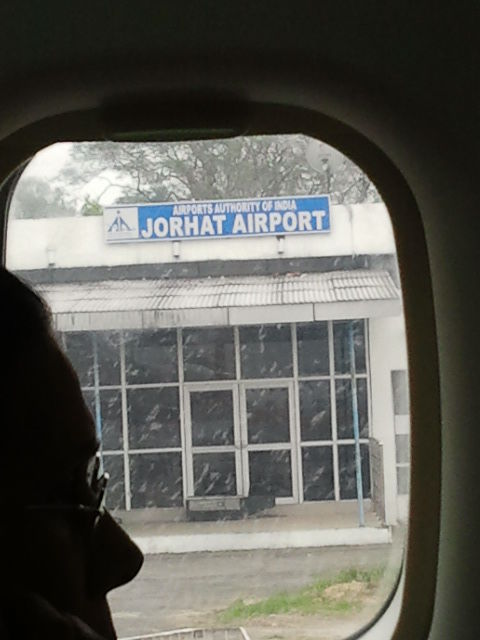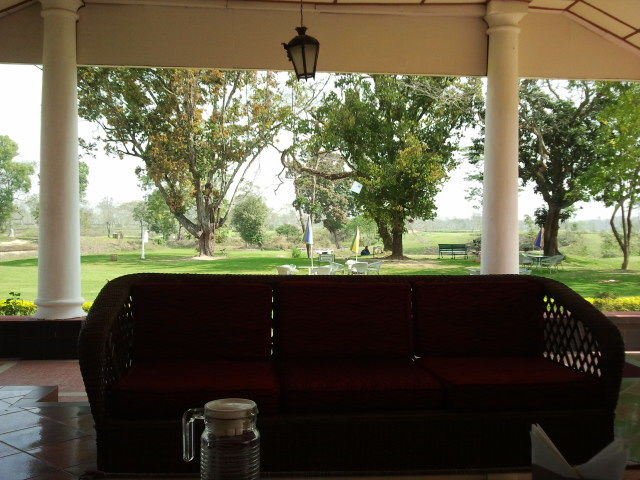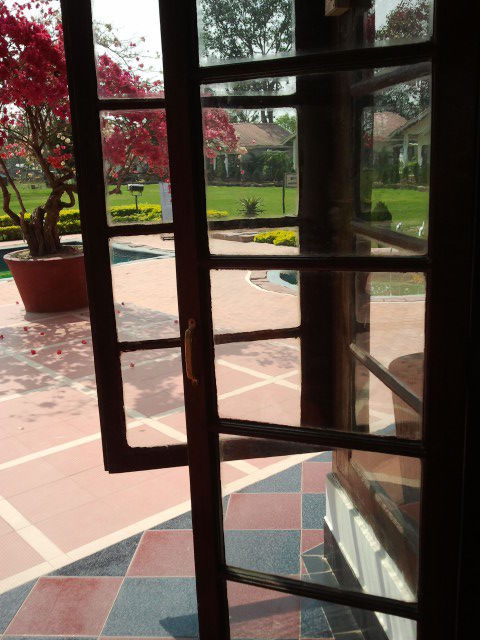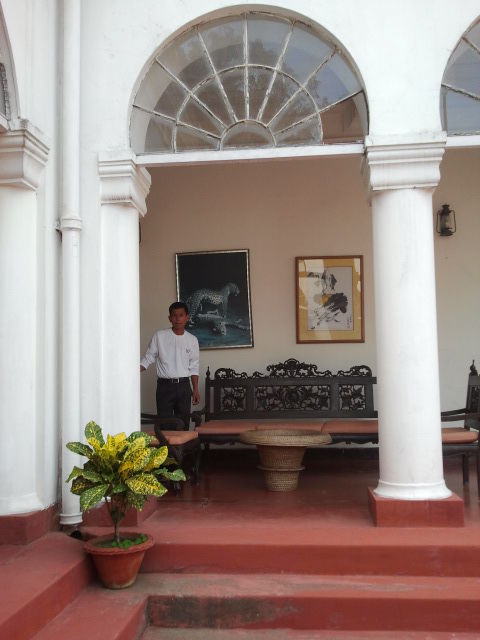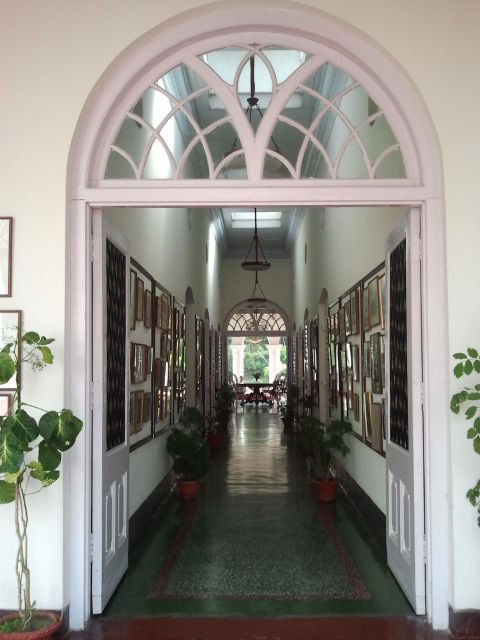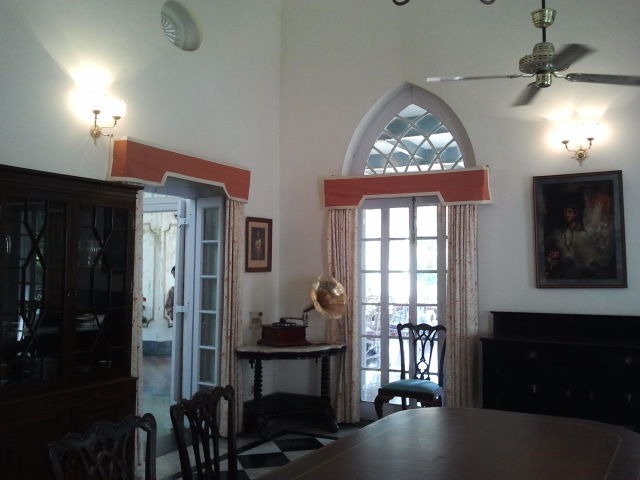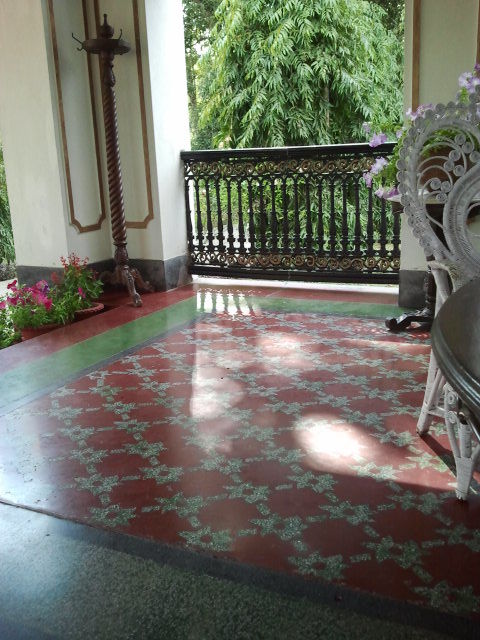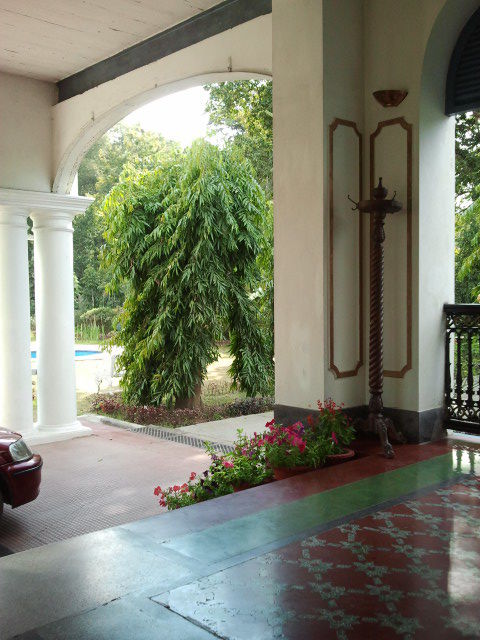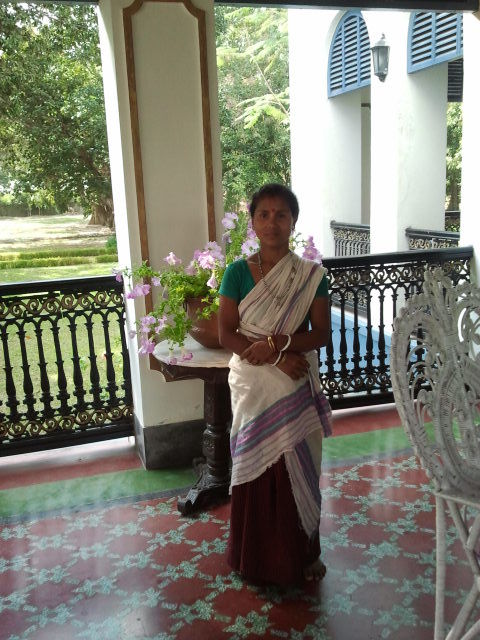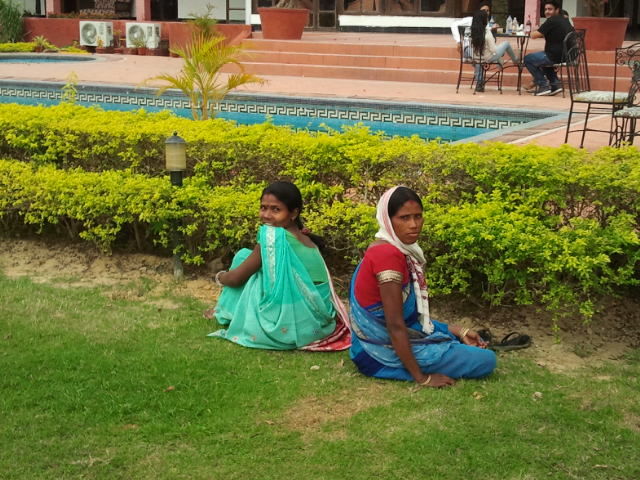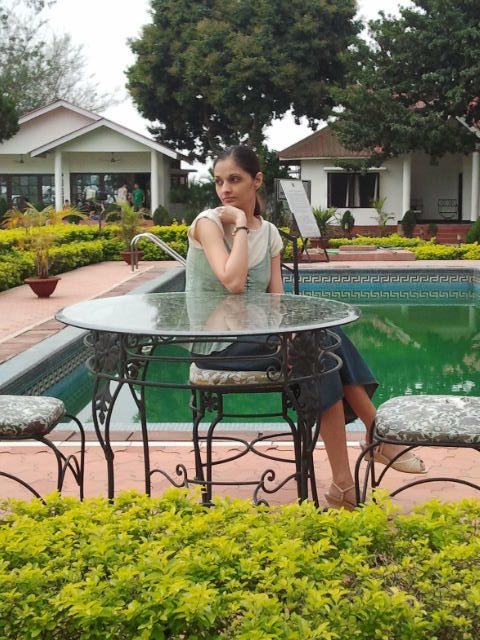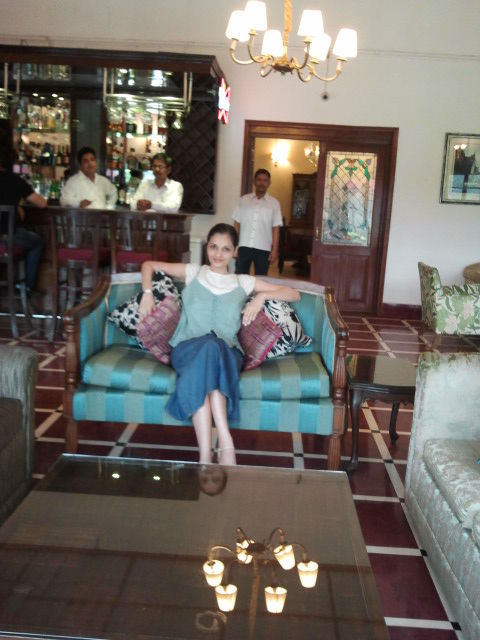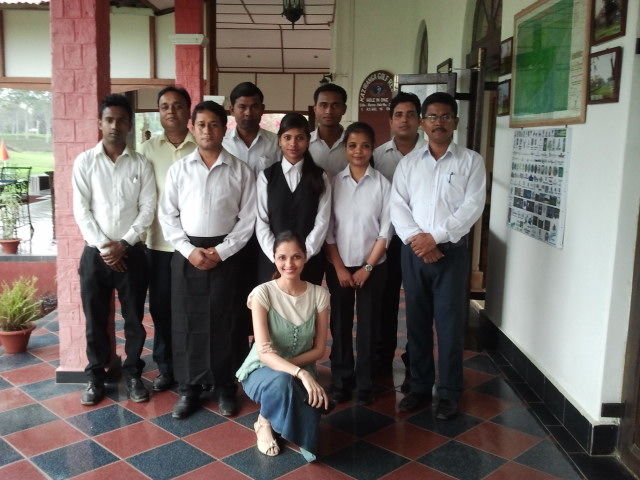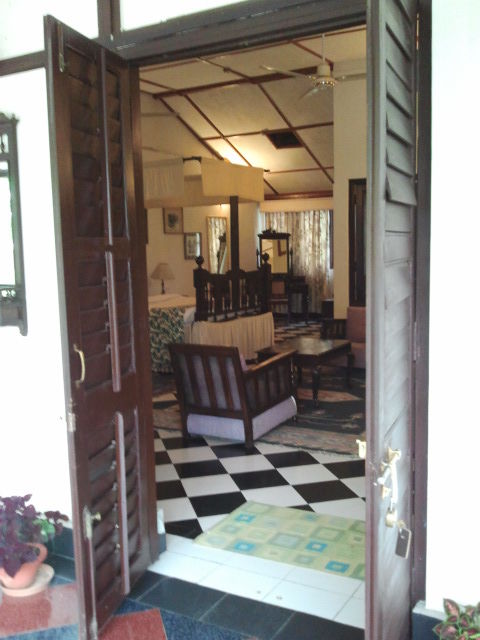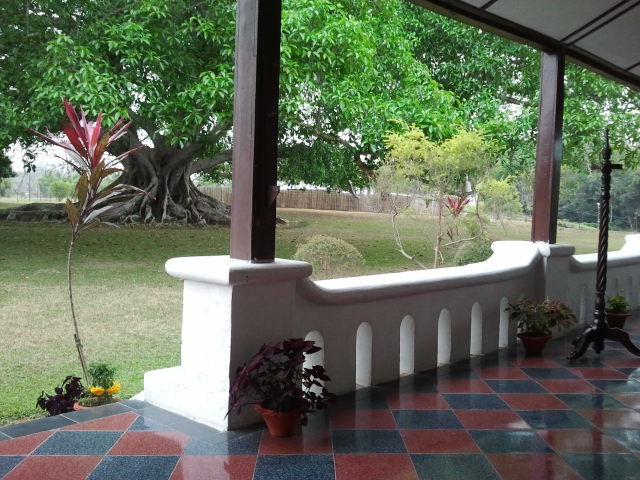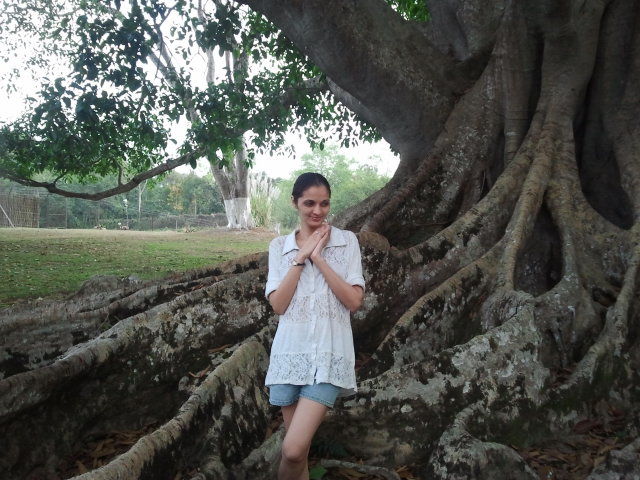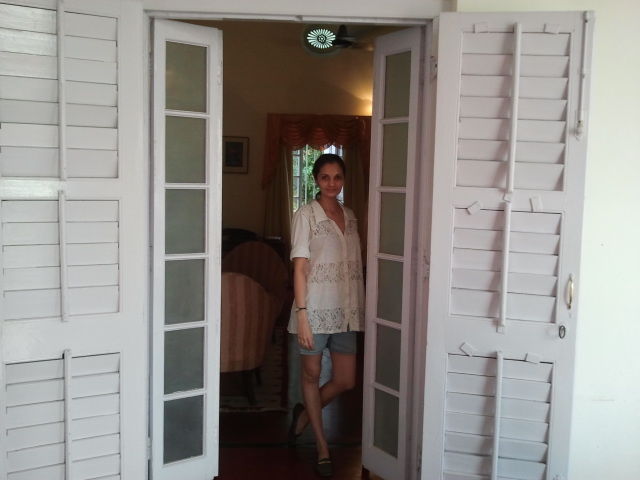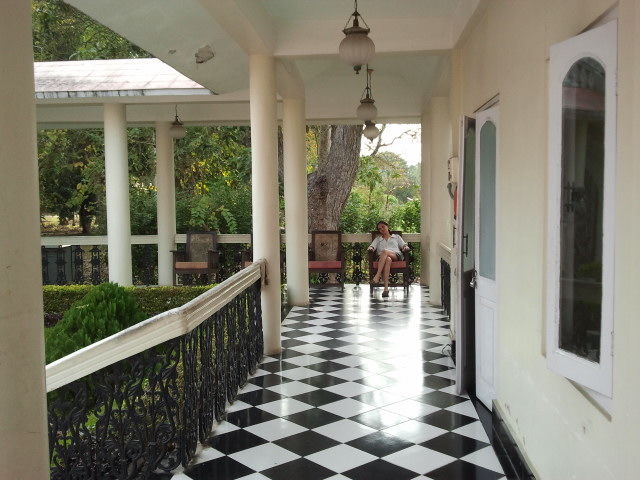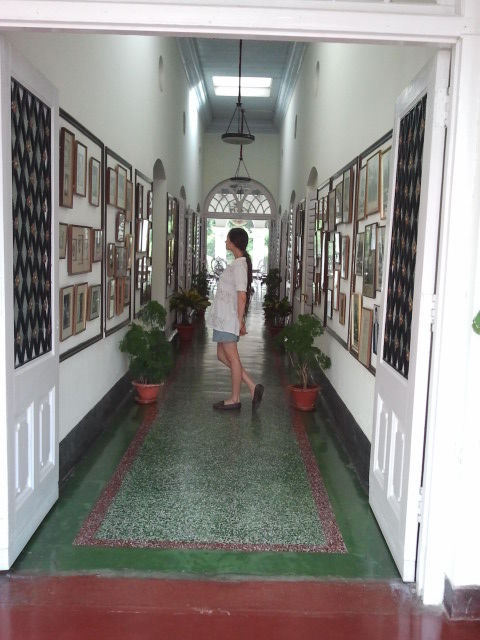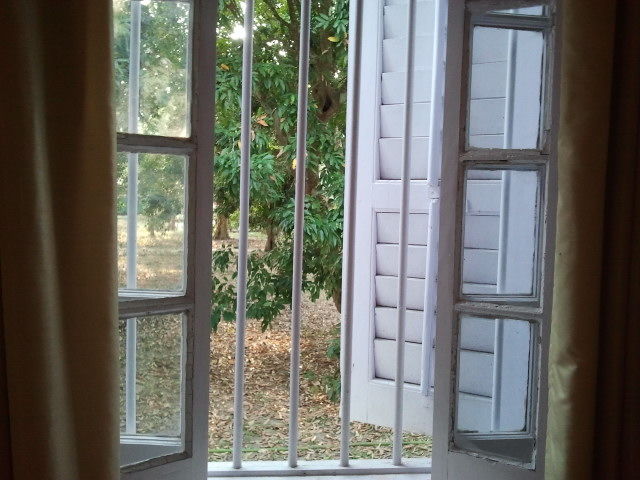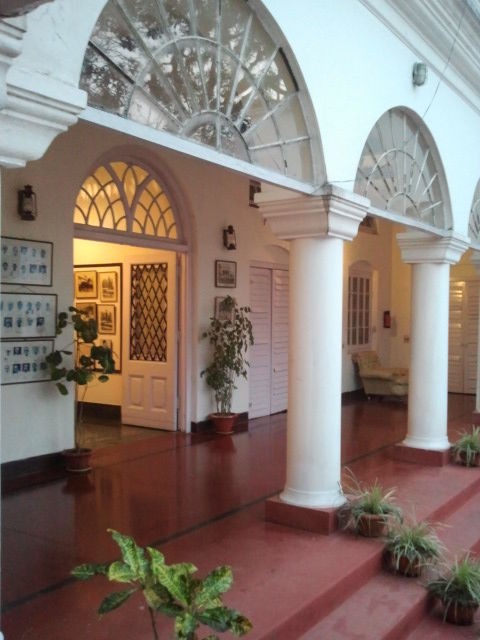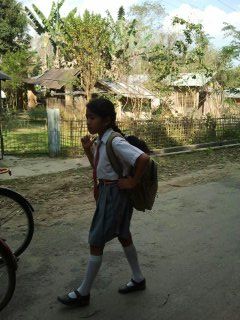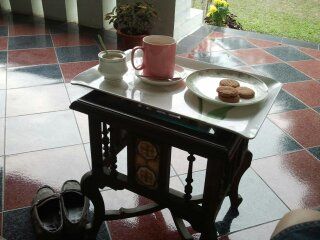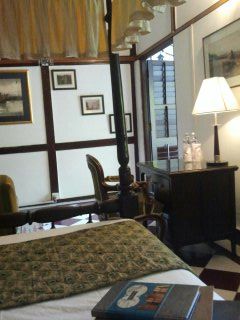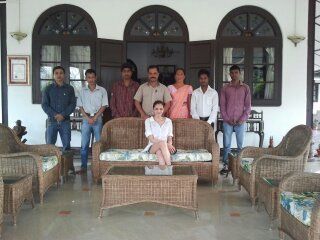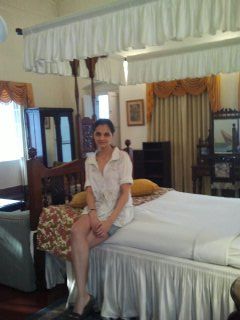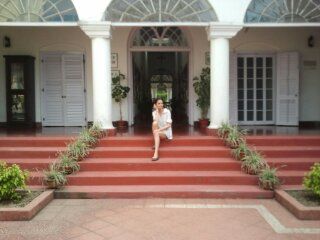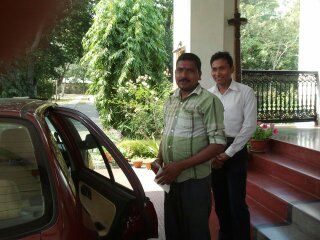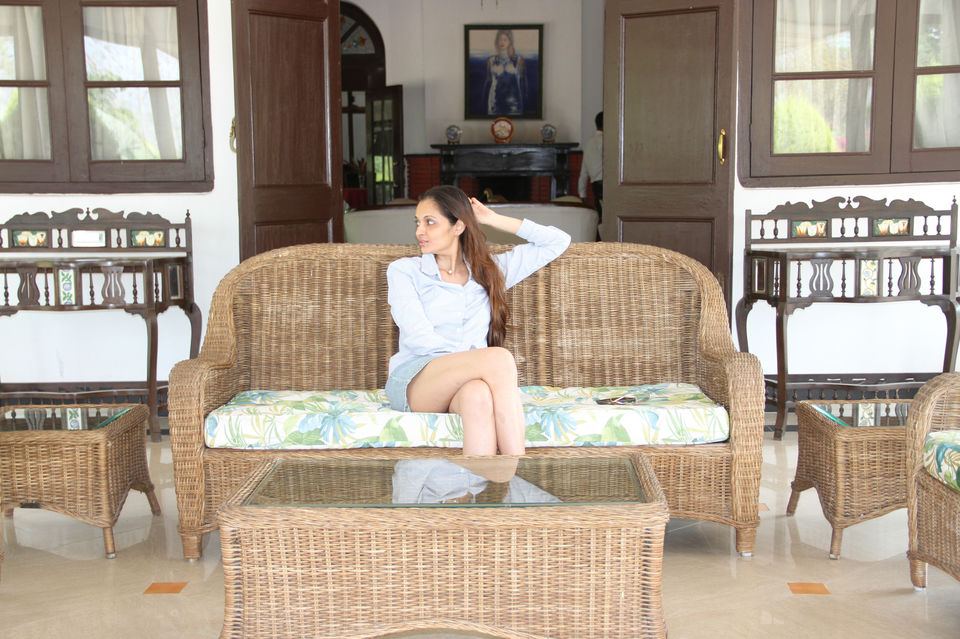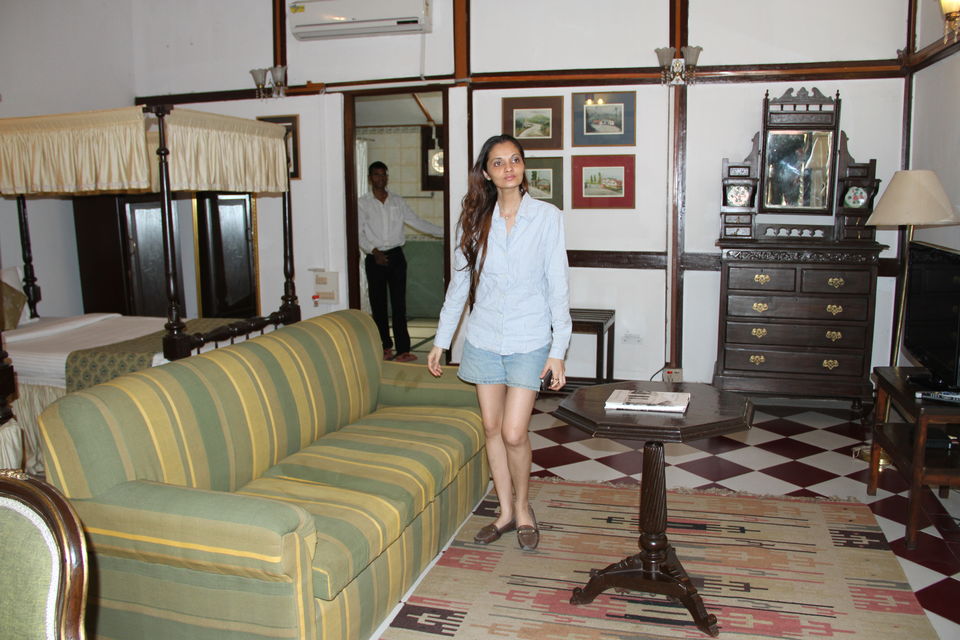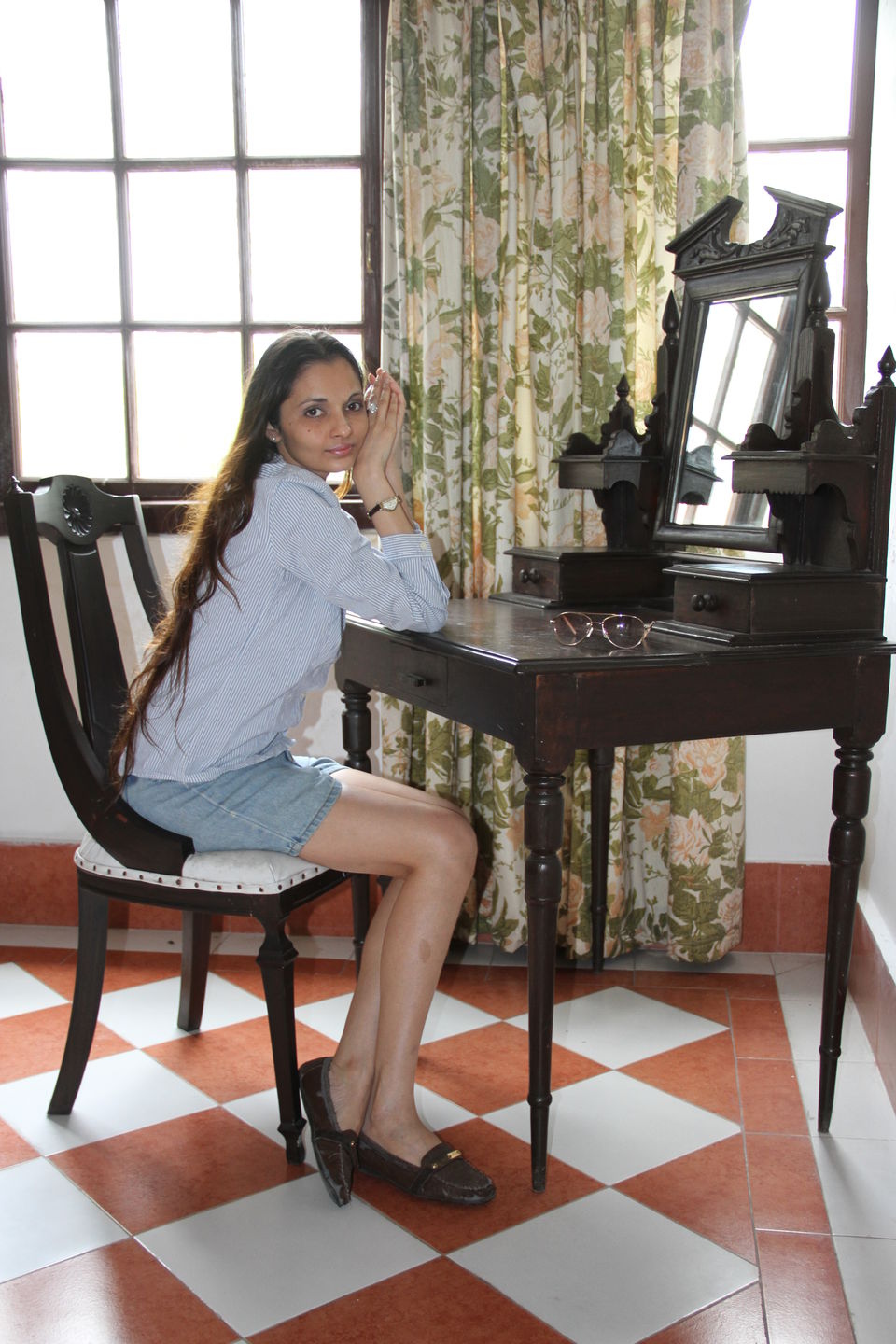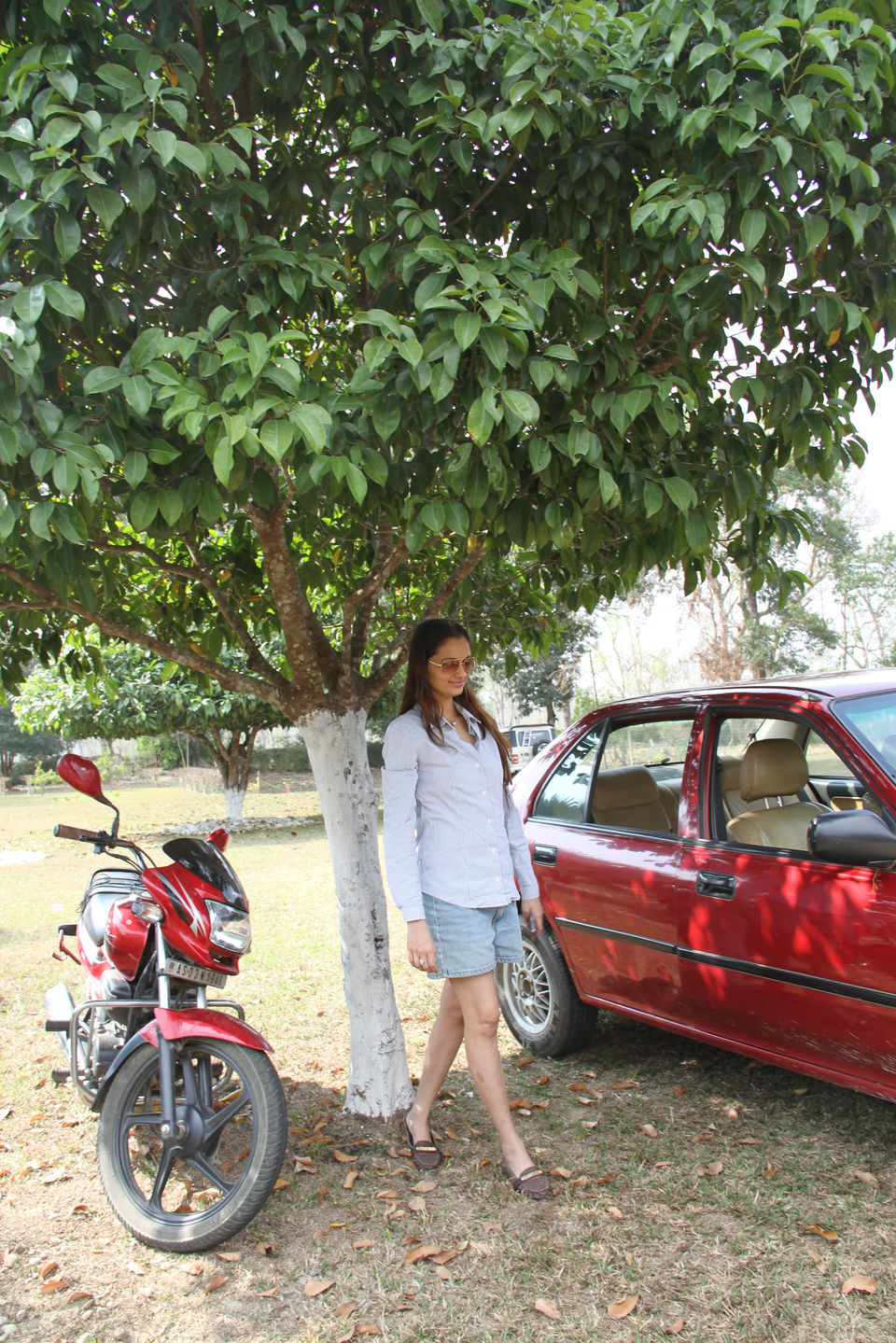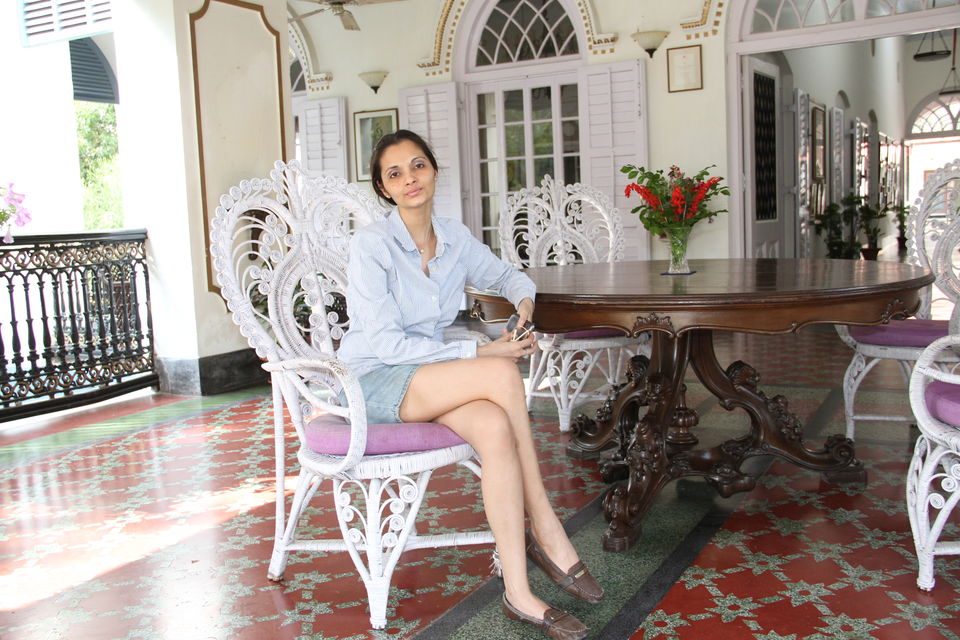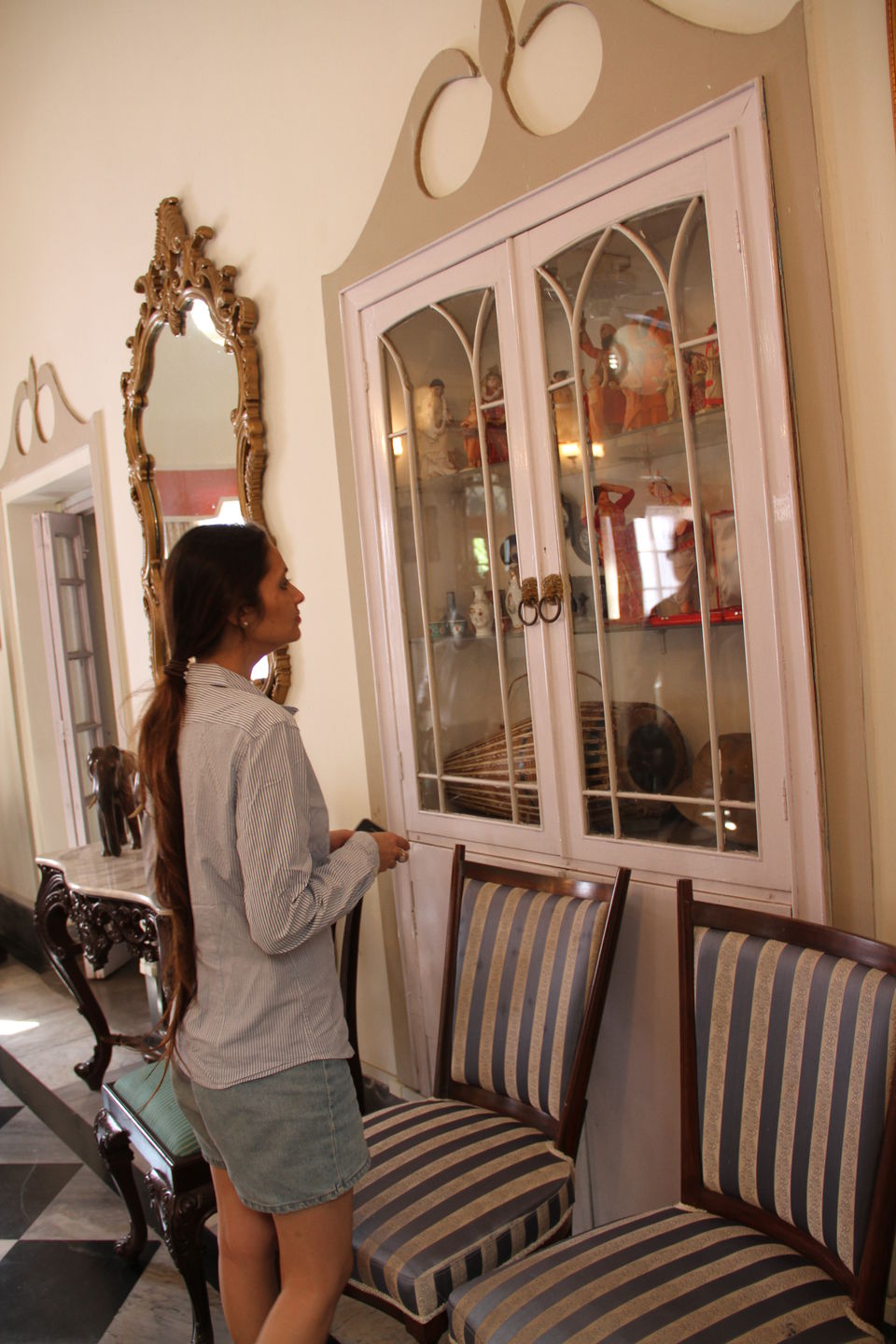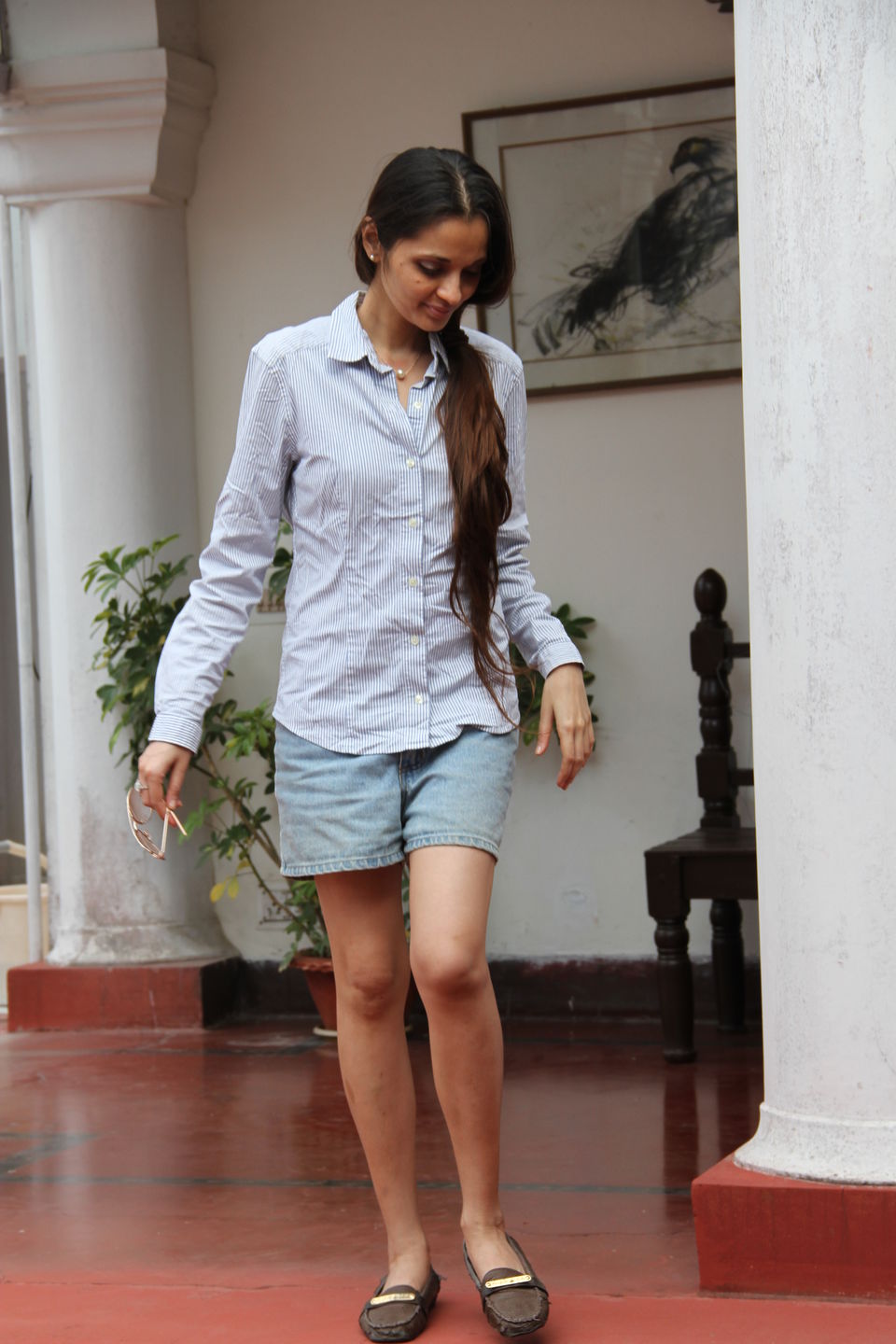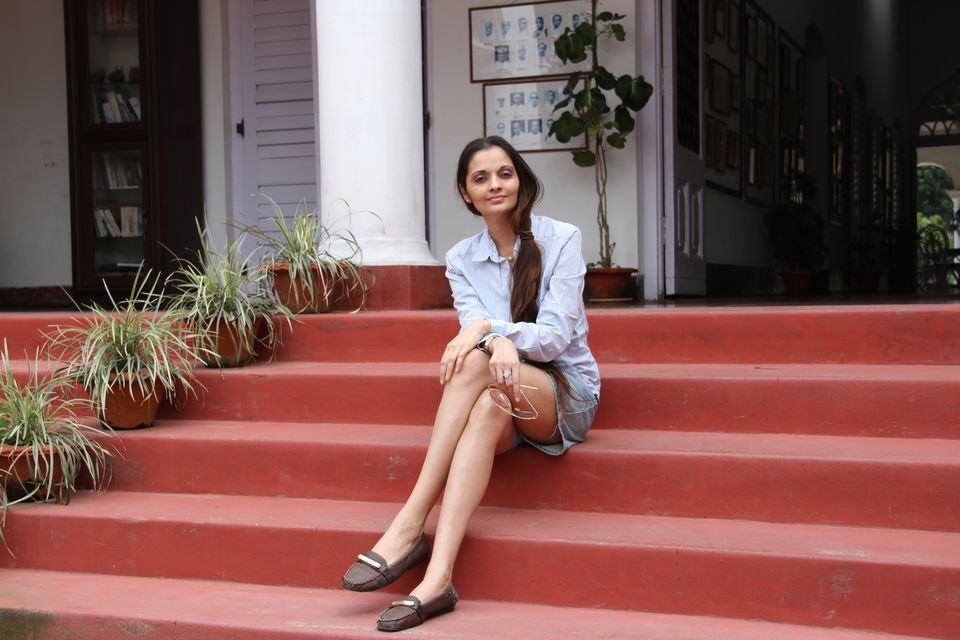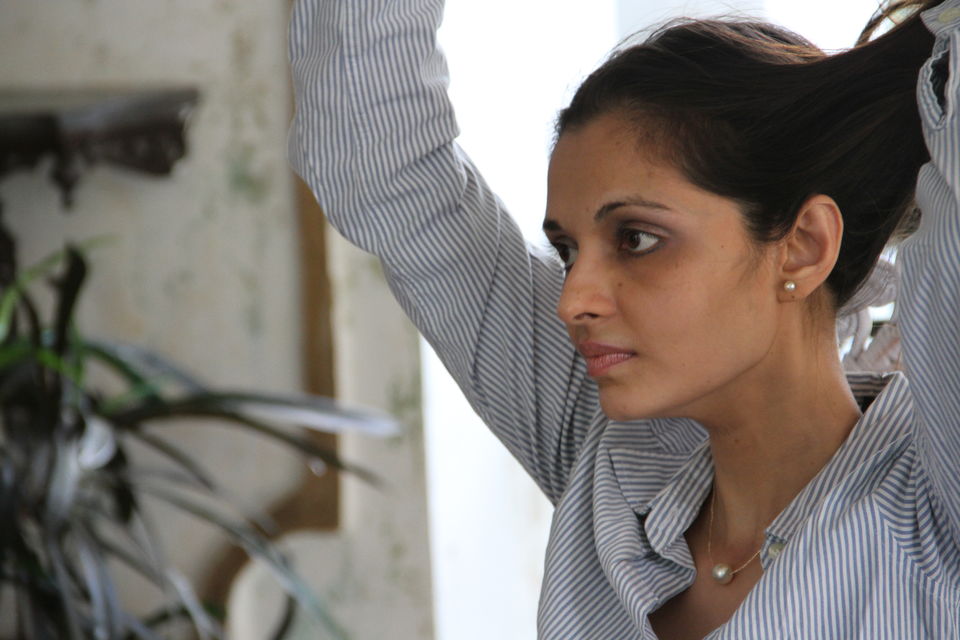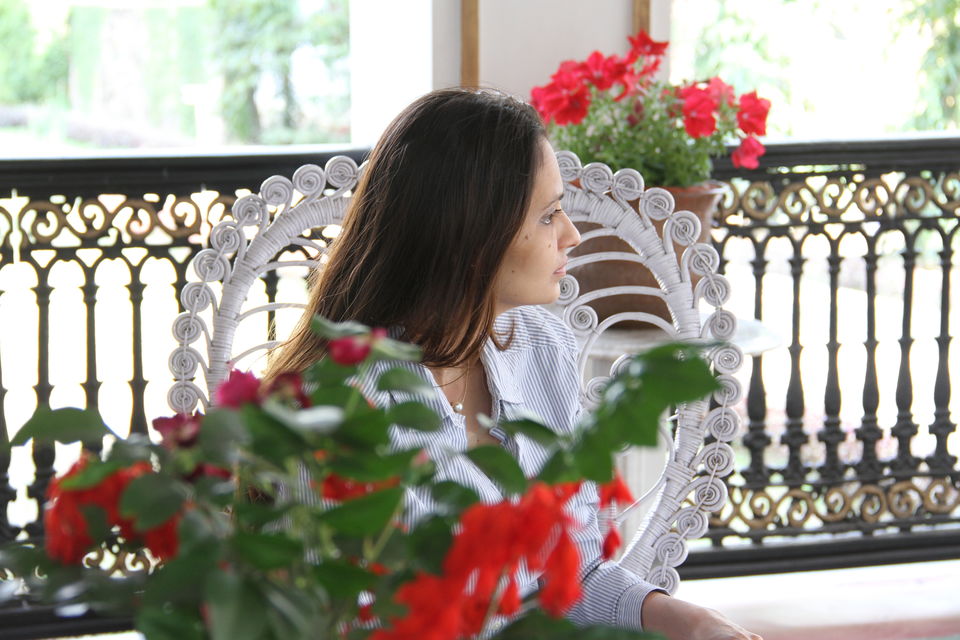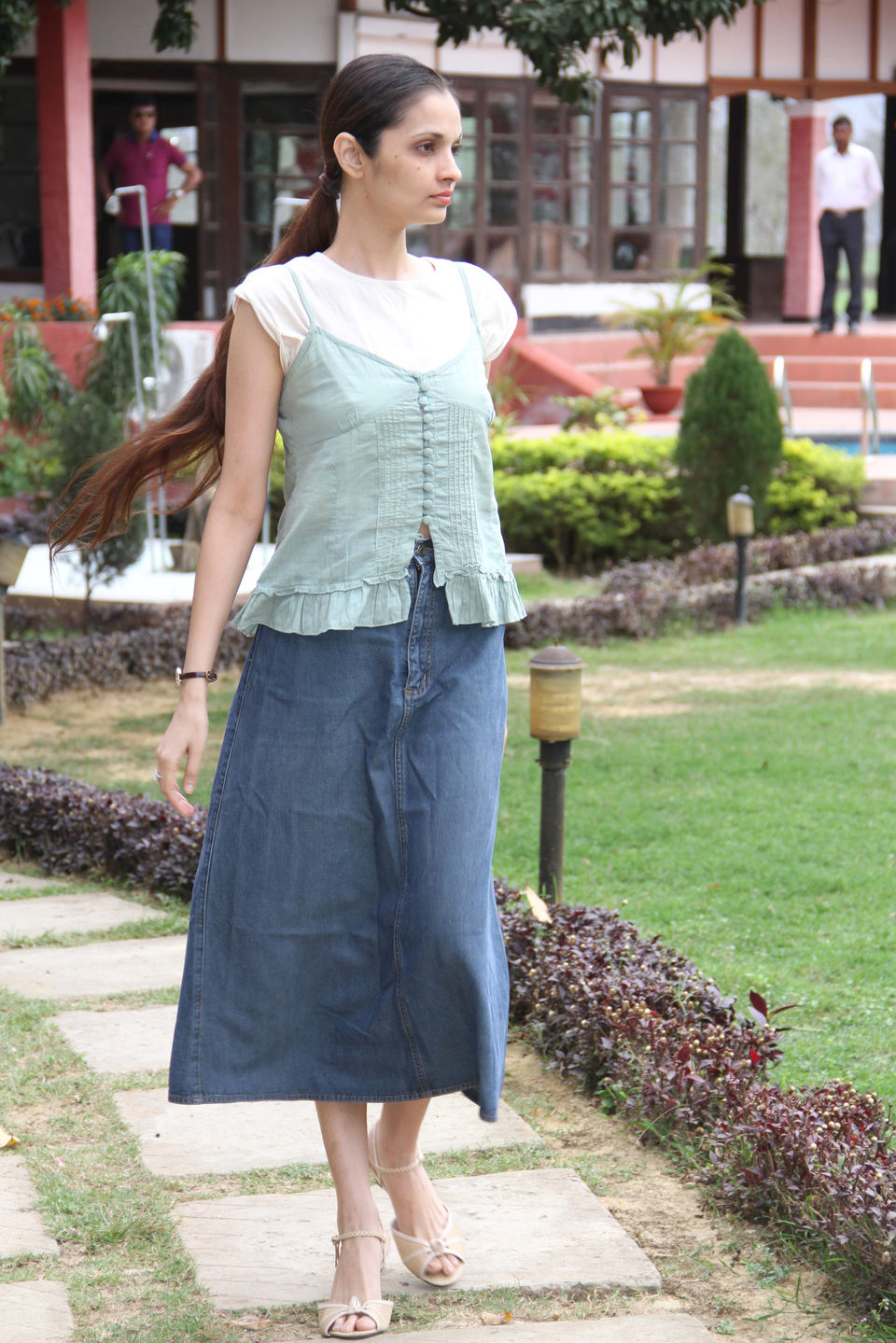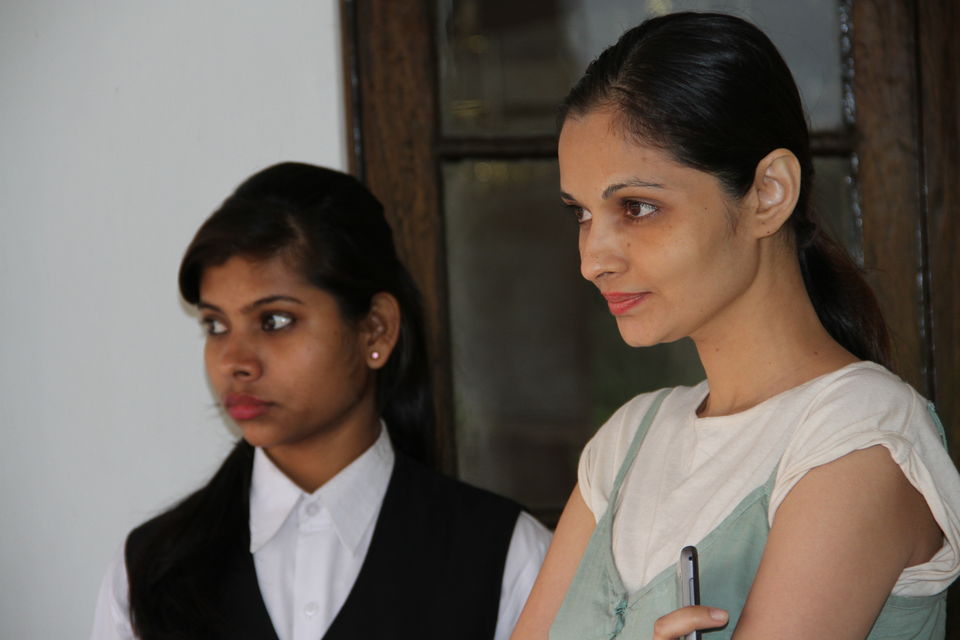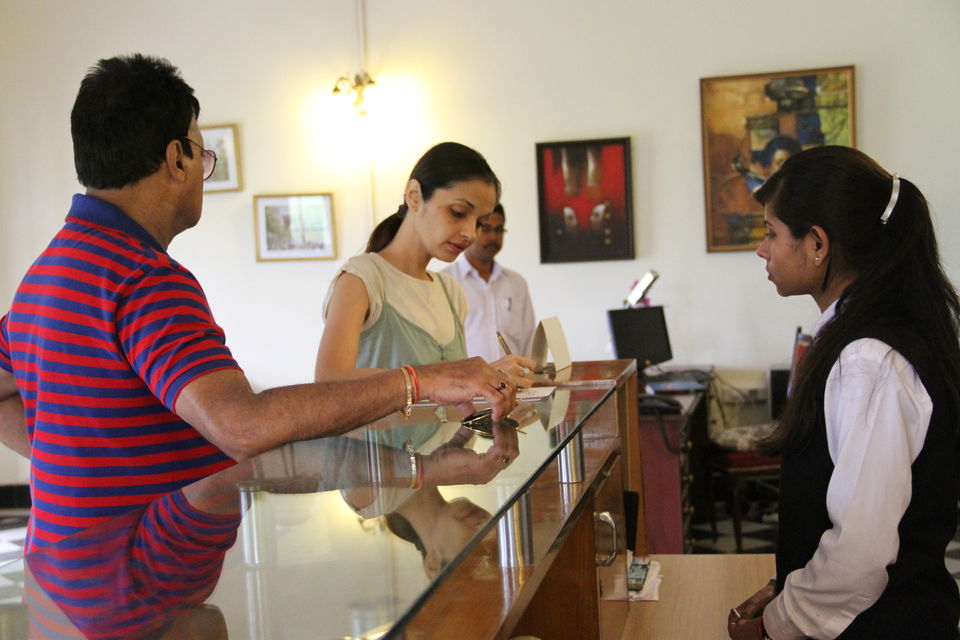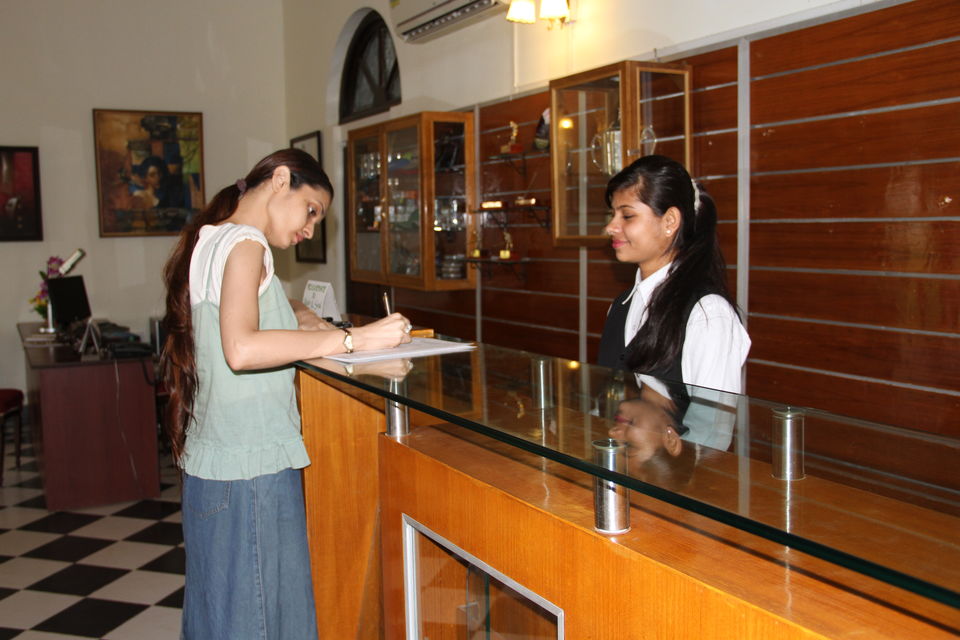 Sat. Feb. 28th
For the past two years, February 28th been a remarkable date in my life.
This day has resembled victory, renewal and new beginnings.
And this March Saturday was no less.
In the midst of a tropical winter, seemingly approaching its end, there were two days of a sudden cold chill accompanied by a windy rush and finally, a beautiful gift from the heavens: a winter shower.
Rain, for me, has so much more meaning than just climate or weather.
It is a time to shed my skin, a time of rebirth.
I never was, nor am I now, blind to the bequests of Mother Earth, for she is the only Mother I have ever known.
As though the rain was not enough of a blessing, she brought back to me, a long lost friend, one whom I was not sure I would see again.
Many months ago, a little grassy green coloured baby bird with a red fleck on his forehead, greeted me every afternoon, while he made his home in the mango tree just outside my kitchen window.
There he would be, pecking away at the tree, playing, popping in and out, foraging for food, while I made my après-midi tea.
But for too long now, I had not seen him and was missing him terribly.
So, as if my pining was felt by the force of nature, he re-appeared today, like no time at all had gone by, busy as usual with his afternoon ritual as I was with mine.
Sun. Mar. 1st
My connection to nature grows evidently stronger by the day and I have been rewarded with rains sprinkling forth at the most unexpected times of year, the presence of a fluffy squirrel friend who chirps daily by my bedroom window on schedule at half past midnight and 4:30 a.m., the bright green parrots I meet each evening that flutter about in nearby treetops, a chance to rescue a young abandoned kitten and endless other offerings are all evidence that the natural world is my steady companion.
Just as I am writing, it begins pouring outside on this first day of March.
I rush to swing open my bedroom windows to let in the soothing sound of the rain and the scent of petrichor which follows. As I do, a little sparrow perches himself atop my windowsill seeking a safe place to dry off, joining me on this blissful little evening of calm.
Tomorrow, I shall go forward into the green, colluding my bond with the Earth, as I prepare to depart for North East India, first to Calcutta, onward to Jorhat, into the depths of Assam.
The state of Assam is located in North East corner of the Indian Subcontinent with the countries of Bhutan to the North, Bangladesh to the South and Myanmar to the East.
Assam is known for some of the finest and most expensive teas in the world which the British capitalized upon during the age of colonization in the early 18th Century; but this state is most famous for the One Horned Rhino and the largest river island in the world, Mājuli.
Monday, March 2nd:
Mumbai->CALCUTTA->JORHAT
I departed around 5:30 a.m. that morning, before sunrise, for my dawn flight from Mumbai to Kolkata. This day would comprise of nearly nine hours of plane and airport hopping before reaching my final destination.
Travel to North East India is far too tedious from the West Coast and the South of India.
Bombay to Kolkata is a two and half hour journey itself, plus another hour or so to the smaller airport hubs of the North East India states.
Sometimes, I have to post a note to self: this is my job and I love it.
By the time I reached Kolkata, it was past noon and I had a two hour layover after which I would catch my Jet Konnect flight to the tiny airport of Jorhat, Assam.
I was severely ill that day and my condition deteriorated with more and more nauseating flying time.
Jet Airways had just begun in flight catering after years of no meal service on board; but as dizzy and nauseated as I was, the smell of eggs and fried Indian 'wada' wafting from the breakfast service carts at 7:30 a.m. made my stomach churn.
I was certain that I would not last through this flight without having to use the airsick bag but I held still the contents of my stomach which were steadily rising up my throat.
With my head spinning, I wanted nothing more than to pass out, but even after being on board at least two hundred flights, I still have trouble sleeping on airplanes.
One of the nice airhostesses, Giselle, brought me Diet Coke and Club Soda to calm my nausea. It was just enough to contain my sickness during this leg of the journey.
As the flight landed and parked, I was lucky to be seated in front of the craft in order to exit as soon as possible; and even more fortunate to have the Jet Airways ground service crew at my side upon deplaning.
A crew member had the keen sense to notice I was struggling and offered to have an escort carry my hand luggage and accompany me to my next connection terminal.
The genteel ground crew assistant, Manoj Thakur, barely understood a word of English. Manoj gave me a tour of the new Calcutta Airport, which was not noteworthy at all, and honestly, it was quite dreary and depressing. Large glass panes looked out onto the tarmac on the upstairs level, metal and steel grey painted walls, bleak looking aluminum infrastructure and hard blue plastic chairs 'decorate' the interior.
This two level airport does not offer shopping, cafes or eateries. The only outlet is a below mediocre handicraft shop upstairs and a small7-11 like vending corner downstairs selling tea, coffee, soda and snacks I would not eat.
I was fervently awaiting my departure out of there but it was still a two hour wait.
So, Manoj, after touring me around the unimpressive airport, escorted me to the waiting lounge and took my leave.
I chose a seat in the very back corner of the stuffy gate departure area, as far away from the crowd as possible, where on the other side of the glass, was a fluffy pigeon sitting peacefully in a corner on the cold gray floor. He comforted me by just being there but I felt very sad for him because he looked sick too. I spent the layover sitting there with my hand luggage, staring longingly at my new friend, snacking on my Sugar Free Oreo cookies I had packed, just wishing I could take him with me.
Time languidly rolled around, and at last, I boarded the miniature Jet Konnect craft to depart for Jorhat, Assam.
On board, the airhostess I spoke with, insisted I must visit Calcutta during Christmastime. I made a note of it.
For this hour plus leg, I was determined to have a nap.
So, I draped my grey Pashmina shawl over my head, slipped on my cadet blue silky slumber mask and let my thoughts drift into 'rest mode'.
I only remember being jolted awake soon after by the rough and bumpy landing.
Now, my only priority was getting off of the plane as fast as possible.
At last, after quite a torturous journey, I had arrived in Jorhat.
I staggered down the Jet steps, off the tiny craft, and walked across the tarmac to the single baggage claim roundabout inside the mini airport terminal.
I was beyond relieved to place my feet onto the steady ground of Earth.
Kaziranga GOLF RESORT
March 2nd-3rd
I practically stumbled outside of Jorhat Airport after collecting my two pieces of luggage.
My inner ear balance had not been restored from the four plus hours in the air.
Both my driver, Subhash and escort, Mannan, from Kaziranga Golf Resort were waiting readily with a neatly printed white signboard labeled 'Miss Kanksha'.
Kaziranga Golf Resort is approximately a half an hour drive from the Jorhat Airport. In spite of the heat of March, I had Subhash roll down all four windows as our compact maroon sedan sped swiftly down an unfinished town road towards my first place of respite.
We passed quaint little town signs labeling road names in both Hindi and Assamese, tea plantations, fields scattered with grazing cows and goats, farmers, sheep herders and mini Piaggio rickshaw carriers clunking down the side of the road.
When I saw a white baby calf with a silver bell around his neck jogging through the tall grasses, I felt reassured knowing that my animal friends surrounded me wherever I ventured.
Upon arrival at Kaziranga, it was lunchtime, well, according to Indian timing, which is usually between 2:00-4:00 p.m.
As it was, I could not even begin to entertain the idea of food at this hour.
I wanted only two things right now: the bathroom and bed.
Pooja, the resort's only female employee, and apparently the only one who spoke proper English, dressed in black slacks and vest with a white waiter's shirt, welcomed me at the entrance steps.
She was awaiting my arrival holding a cream coloured Assamese shawl, locally woven with red thread, which she draped over my neck and sweetly said, "Welcome Madam".
Also there to greet me was the G.M., whom I chose to have minimal interaction with throughout my visit
I asked young Pooja to walk me straight to my bungalow as I felt awfully faint. My eyes were heavily lidded and my surroundings were slightly fuzzy.
At an unknown hour of the late afternoon, I passed out. It had been ages since I allowed myself to plunge into deep slumber without looking at the clock beforehand or setting a wake-up alarm.
I do know that I was startled awake hours later by the in room phone ringing loudly in my ears with the male receptionist on the other end proposing, "Snacks Madam?"; which imposed the question of whether it was evening or the next night altogether.
It was pitch black outside with the golf course lights casting long shadows on the green outside my French windows as a few of the staff passed by across the paved pathway when I emerged from my cottage.
At around 7:00 p.m., I walked up to the refurbished porch verandah of Kaziranga,
This property was originally an 18th Century British Tea Estate.
Dark tiles inlaid the flooring which was once made of Rosewood and Teakwood planks, the grand columns remained intact as did the old double paned dark wood doors, the furniture was present era, and so were the red brick walls.
Time on the verandah was enjoyable barring the fluorescent white lights beaming into my eyes from the surrounding golf course lamps.
I ordered an evening snack of Paneer Pakoda and made formal conversation with the G.M.
Alluring was the grand porch which fronted the resort with the old columns painted a creamy white and a vast expanse of airy space decorated minimally with a wicker coffee table set.
The original structure of Kaziranga Golf Resort consists only of the tea estate house, of which former bedrooms and living halls have been converted into guest rooms, reception hall, a small recreation room with library, salon, spa, the restaurant and bar.
Today, additional cottages have been added as guest suites.
The decor is a mélange of antiques, which I love, and a mix of mismatched oddities of modern furniture, rugs and light fixtures.
I was originally booked into one of the newer cottages but later that night, decided to shift into what was once the children's room in the original 18th Century tea estate house.This room had an eerie feeling about it, which is what I liked.
The room itself was large, with two twin poster beds, two seating areas, a small patio in the back and a bathroom beneath the ground floor level.
I stayed two nights at Kaziranga Resort and then went on to patron the other Barooah owned properties.
Apart from the repulsive and vulgar behaviour of the inebriated day crowd; I have no complaints about Kaziranga Golf Resort.
As for which set belongs here, Kaziranga seems to be for the local crowd and those traveling from nearby cities who come here to golf and drink copious amounts of alcohol.
For a sophisticated world traveler like myself, who reveres quiet class, this hotel does not qualify for my priority list.
However, I was not going to pen anything in permanent ink this minute.
Judgement of the other two Barooah properties, which I had yet to review, would not be preconceived by the ranks of Kaziranaga.
I recommend Kaziranga Resort to the Indian drinking set; and in North India, alcohol is a large part of daily culture at any hour.
Due to its convenient location in proximity to the Jorhat Airport and other North Indian cities, I see no hindrances in this hotel maintaining its current stature with the domestics.
Aside from publicity photo ops, maintaining my incognito status is a must for me whether I am on a business or personal trip.
Any situation warranting unwanted attention is not my cup of tea.
I give fair marks to the good food and kind staff at this venue.
A special thank you to Pooja in reception, Sawan and Karuna on the wait staff for carefully looking after me during my visit.
Kaziranga Ratings:
Location: ***
Ambience: **
Service: *****
Dining: ****
BANYAN GROVE
March 4th
When I left Kaziranga for Banyan Grove after a late morning photo shoot, it was unusually hot for a March day in Assam.
Global warming and deforestation has imposed a heavy toll on India's once lush rainforest regions.
Subhash picked me up sometime in the early afternoon to take me toBanyan Grove.
Our old Nissan sped through quaint village roads lined with plantations of Beetle Nut Trees and Tea Estates, where we passed many school children in uniforms, families of geese waddling by the side of the road, hens with their chicks, calves and goat kids drinking their mothers' milk, small colourful cottages, thatched roof huts, picket fenced homes, villagers pumping fresh water into aluminum buckets from old fashioned water pumps and dozens of yellow sign posts directing us around Jorhat.
Aptly named after the 200 year old Banyan Tree which is the center of attention, Banyan Grove is a darling place.
Located in the heart of the Gatoonga Tea Estate, Banyan Grove is a heritage bungalow with a history of over 100 years.
The bungalow itself is lovely, with a charming patio at the entrance leading to a cozy living room with two double doors opening into the grand dining hall.
These are at the centre of the bungalow house.
Veering left and right, are two open air hallways consisting of 3 rooms on the left and 4 on the right, for a total of 7 guest quarters.
The suites at Banyan Grove are furnished with a mishmash of gorgeous antiques, strangely mislaid mid century velvet couches and peculiar metal rod table sets.
I adored the high ceilings, dark wood panel shutters on both the windows and doors, as well as the warmth of the fireplaces in each suite.
But what stuck on me most was how at home I felt at this one particular property; how I could keep my doors and windows flung wide open, walk between the porch and my room freely, ring the in room bell for service and know that I had the entire place to myself.
The 'at home' feeling here was enhanced by the small but kind service staff who was at my beck and call.
I spent the afternoon of my arrival having lunch on the verandah beneath the giant Banyan Tree, watching its leaves sway gently in the Spring breeze, listening to the sound of the foliage rustle in the wind, whose calming melodies resonated more like ocean waves softly lapping on sand than that of a wise old tree.
I wanted badly to climb that dear tree, just as I would when I was a child; and nothing was stopping me except for the humongous red fire ants which crawled up my bare legs when I attempted it the next day.
I loved the little river streaming in the back of the house with its lush isle of greenery which housed several bird species.
Of the three Barooah heritage properties, Banyan Grove had the most considerate staff who was especially particular in attending to my every whim and fancy.
Satyam, the youthful resident manager was utterly professional and kind.
Chef Bipul cooked my hearty lunch and dinner during my one day at the property. He was careful to cater to my sensitive dietary requirements.
They made certain that I had my tea and coffee just right after meals and at bedtime.
The staff's genuine warmth is apparent from the moment of arrival and guests will be well taken care of with the service manner.
My short time here was very special.
In fact, if I could have done this trip over again, I would have stayed fewer nights at Kaziranga Resort and Thengal Manor and more atBanyan Grove.
Only one night here was not enough.
I awoke late that Thursday, past noon, and had just enough time for a spot of tea as a late brunch.
Before I knew it, Subhash had arrived at 2:00 p.m. to drive me toThengal Manor.
After I had the boys gather my luggage, I took the opportunity to round them up quickly for a ceremonial staff photograph on the front porch.
Then, with a little bit of sadness, I bid them all farewell.
Banyan Grove Ratings:
Location: ****
Ambience: ****
Service: *****
Dining: ****
Thengal Manor
March 5th-6th
The drive between Banyan Grove and Thengal Manor is only about 15 minutes through the calmly picturesque village roads of Jorhat on a lazy Thursday afternoon.
Thengal Manor's location is inconspicuous.
The estate aged 70 years or so is hidden behind a large white iron gate only preceded by one road sign with a black arrow pointing toward it.
The bungalow aims to preserve the glory of its colonial plantation days.
Situated in Upper Assam, Thengal Manor was my last stop on this publicity tour.
The Barooahs, who own Thengal, were once the home's residents and have now converted the small mansion into a heritage inn.
The entrance to Thengal Manor has a driveway which leads to an elevated anterior verandah with pretty floral motif tiles in muted tones of green and red. The estate is painted white, as are the strange mausoleums scattered in the 'backyard' of the property.
On the right side of the main entrance, there is row of the old servant's quarters, where the current staff now stays.
Thengal's grounds consist of neatly pruned gardens, done minimally with a contemporary swimming pool facing the front porch.
I felt at peace when I saw a white stork calmly wandering the greens upon my arrival.
The posterior of the home is connected to the porch via a long hallway, littered with dozens of old sepia toned photographs of the Barooah Family which occupy every inch of the walls.
In the back, there is an exposed courtyard with two outdoor stairways, on the right and left, leading up to the balcony roof. The open space is beset with out of place modern black metal furniture.
In contrast, the shaded porch spaces are furnished with a pretty antique bookshelf, vintage wooden settees upholstered in muted velvet tones and simple light fixtures.
I liked the divan on my personal porch right outside my suite's double paned-quarter folding doors; the intricate wooden carvings and peach velveteen plush were a charm.
The flooring in the rear of the house is laden with terracotta earth and checkered tiles.
There is a small chef's kitchen which I can see through one of my suite windows.
Since there was no time for lunch at Banyan Grove, I was starving now, but the heat was sweltering and I needed to cool down first.
So, I sat on the white wicker furniture on the front porch, had the staff turn on the ceiling fans, put my feet up and drank a litre bottle of cold Aquafina.
My white cotton lace shirt and chambray denim shorts kept me cool in the humid Spring heat. The sultry air was so dense, that this may as well have been a Savannah Summer.
By now, it was past 5:00 p.m. and I wanted to capture as many images as I could before sunset.
So I beckoned Kaku, the Resident Manager, and had him walk me around the property for a quick photo tour before losing daylight.
Afterwards, I suddenly remembered that I was famished. I had skipped lunch entirely and hadn't even had my evening tea.
Before I could unwind to quell my stomach pangs and quench my thirst, I had to still choose a room in which to stay the night.
There are 5 large suites here, four lining the hallway and one, on its own, on the rear courtyard gallery; all are complete with a sitting area, fireplace, amenities and an en suite bathroom.
More or less, I had free reign of the place.
I selected the room at the back of the house, secluded, where I could have complete isolation with only the staff kitchenette neighbouring my quarters, just a stone's throw away.
I particularly love the multi-paned white wooden windows in my bedroom which swing open outwards to let in the surrounding meadow breeze; they give this place an olden feel in the true spirit of plantation days gone by.
Being a lover of antiquities, I adore the antique furnishings in my grand suite: a four poster canopy bed, dresser, fireplace seating, coffee table and sofa set.
But what I like most are the large windows through which I can let in the soft dusk light, watch the birds play in the trees, hear the resident cow moo in the grassy patch outside, take pleasure in the crisp evening breeze and hear the crickets chirp through the night.
Here I could be just as inconspicuous as I wanted.
It was probably past 6:30 p.m. when I finally requested something to eat.
My precocious mind had a million things on its 'To Do' list, but now, I only desired sustenance and rest.
I was about to learn that the food here was beneath sub-par and that is still putting it mildly.
Thengal needs tremendous improvement in its so called dining department.When I asked the chef what he would make for me, I was curtly told, "This is not a hotel, I don't have much in my kitchen."
This rude reply displeased me and the poor meals that were to follow, equally so.
When I first came to Thengal with the Kaziranga G.M. on a day visit, he boasted to me that this place had the best 'Conti' (Continental Food in India) Chef.
Sadly, this was far from the truth.
For the evening snack, I was served fried pakoras with lukewarm tea.
But the worst was yet to come: dinner.
The cook's idea of continental food was raw, uncooked peas with a bizarre tomato ketchup like gravy.
It was evident that the chef's unpleasant and careless attitude had poured into his cooking.
I sent all of the food back and ended up ordering a plain omelet; I figured he could not go wrong with that.
Frequent searches leading to this page:-
assam meghalaya arunachal pradesh tour packages, assam tour package price, tour packages for assam and meghalaya, tour packages to assam