A rhino yawns to the sun rising out of the Brahmaputra. A fisherman begins constructing his net as the chants of Lord Vishnu wake up the birds. The first rays of the rising sun bring to light the crystal clear waters of Dawki River. The caves remain untouched. The living roots bridge seem unperturbed as the clouds move in from Mawsynram.
What is your idea of a complete vacation? There are three gems in the Northeast that will redefine your idea of a vacation. And, the best part is that all of them can be visited on a 10 day trip.
Rest of the states should learn from Meghalaya when it comes to tourism development and management. The roads are well-maintained, information is easily accessible, state-sponsored tourism buses are convenient, tourism sites are clean and there are plenty of delicious food options. It also helps that Meghalaya has some very unique destinations to offer.
Meghalaya five day itinerary
You can spend all ten days of your trip in Meghalaya and yet not touch all its gems. But, five days will give you a taste of this beautiful state. Spend a day exploring the rock cafes of Shillong and dining on Khasi specialities in the Police Bazaar area of the state capital.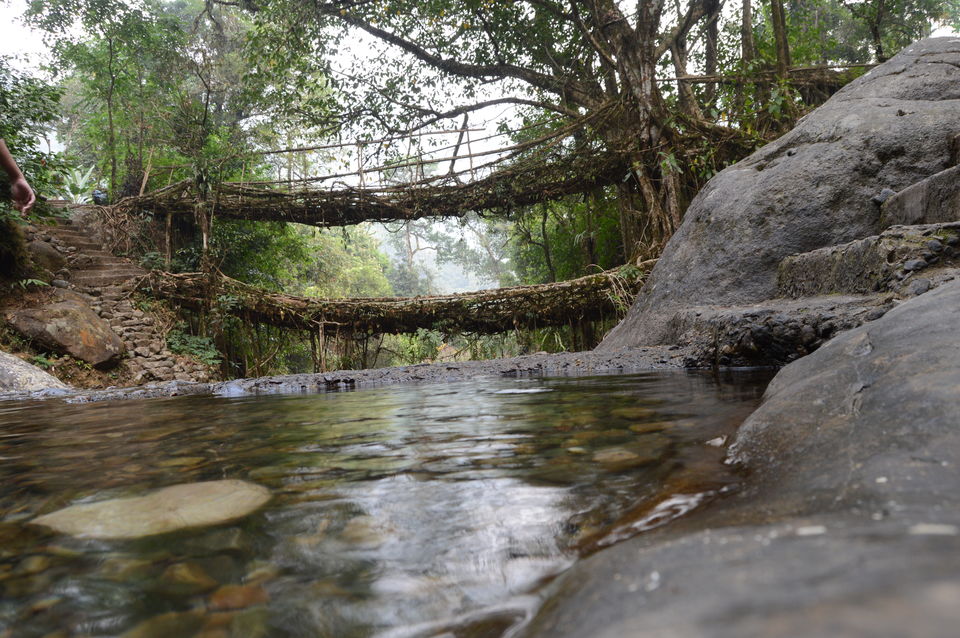 On the second day, head to Cherrapunjee to make your way to the unbelievably beautiful Living Roots Bridge. The trek from Tyrna to the Livings Roots Bridge is quite tiring so its best to spend the night in Nongriat, the village next to the Double-Decker Living Roots Bridge.
On the third day, start early since climbing up from Nongriat takes more time and energy than the descent. From Tyrna, head back to Shillong. If you have private transportation then head straight to Shnongpdeng and check into a rustic cottage by the Dawki River. If not, then catch shared sumo from Shillong to Dawki. From Dawki, you will either have to hitchhike or hail a taxi to Shnongpdeng.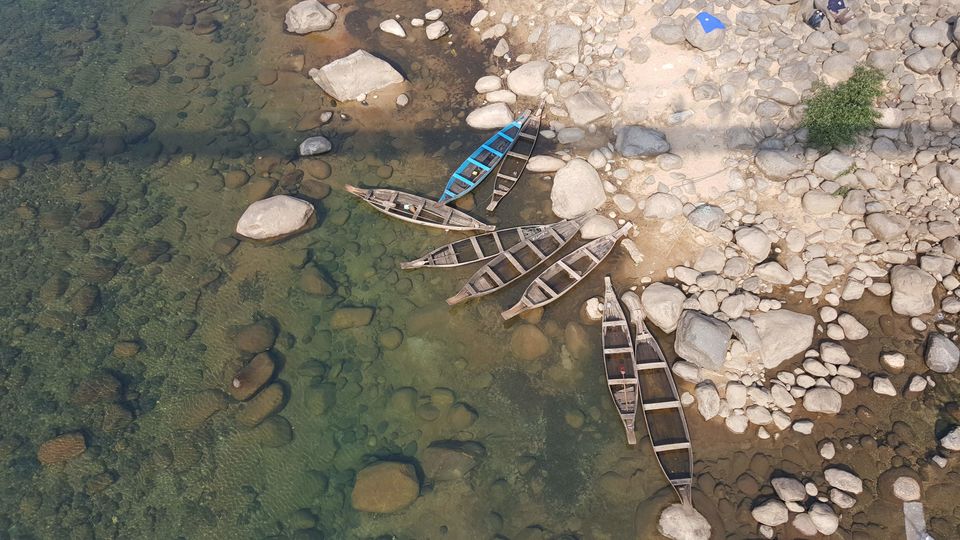 I have seen many a crystal clear seas, oceans, rivers and lakes around the world. Still, the Dawki River took me by surprise. The emerald green river will make you believe in miracles. It is just surreal. Rent a kayak or take a boat ride to indulge in the magical waters of the river.
After your tryst with paradise, it is time to head back to Shillong. You can spend another day in Shillong or head to the next destination.
People from around the world head to Africa to witness the big five. We are fortunate that four of the big five can be found in our jungles. Of them, the near-mythical rhinoceros can only be found in Kaziranga National Park. While the rhino numbers are dropping across the world, the rhinos are on the rise in Kaziranga thanks to the preservation efforts.
Open-jeep safaris take you up close to the majestic rhinos of Kaziranga. Their sightings are almost guaranteed in the Western Zone (Bagori) of Kaziranga National Park. Besides the rhinos, you can also sight wild buffaloes, elephants, wild boars and various antelope. Jeep safaris leave the Kaziranga visitor's centre at 7am and 1pm. The safaris last around three hours. There are elephant safaris as well but be a responsible traveller and avoid them at all cost.
In the far eastern reaches of India lies a cultural curiosity known as Majuli Island. World's largest river island, Majuli is a melting pot of various tribes with Mising and Deori being the majority. The tribal villages are very unique with houses built on stilts to counter the floods in the Brahmaputra river. Each year the island loses a bit of its land and scientists claim that the entire island will disappear within 20 years. So, while the island is still intact, witness its many wonders.
To add to the cultural cocktail, Srimanta Shankardeva, a social reformer and Vaishnavite scholar, arrived in Majuli in the 16th century. He introduced the local tribes to Lord Krishn and Vaishnavite ideologies. Today, there are numerous Satras in Majuli preaching the same ideologies and contributing to the culture of the island via literature, dramas, plays, dance, music, paintings, handicrafts and other artworks.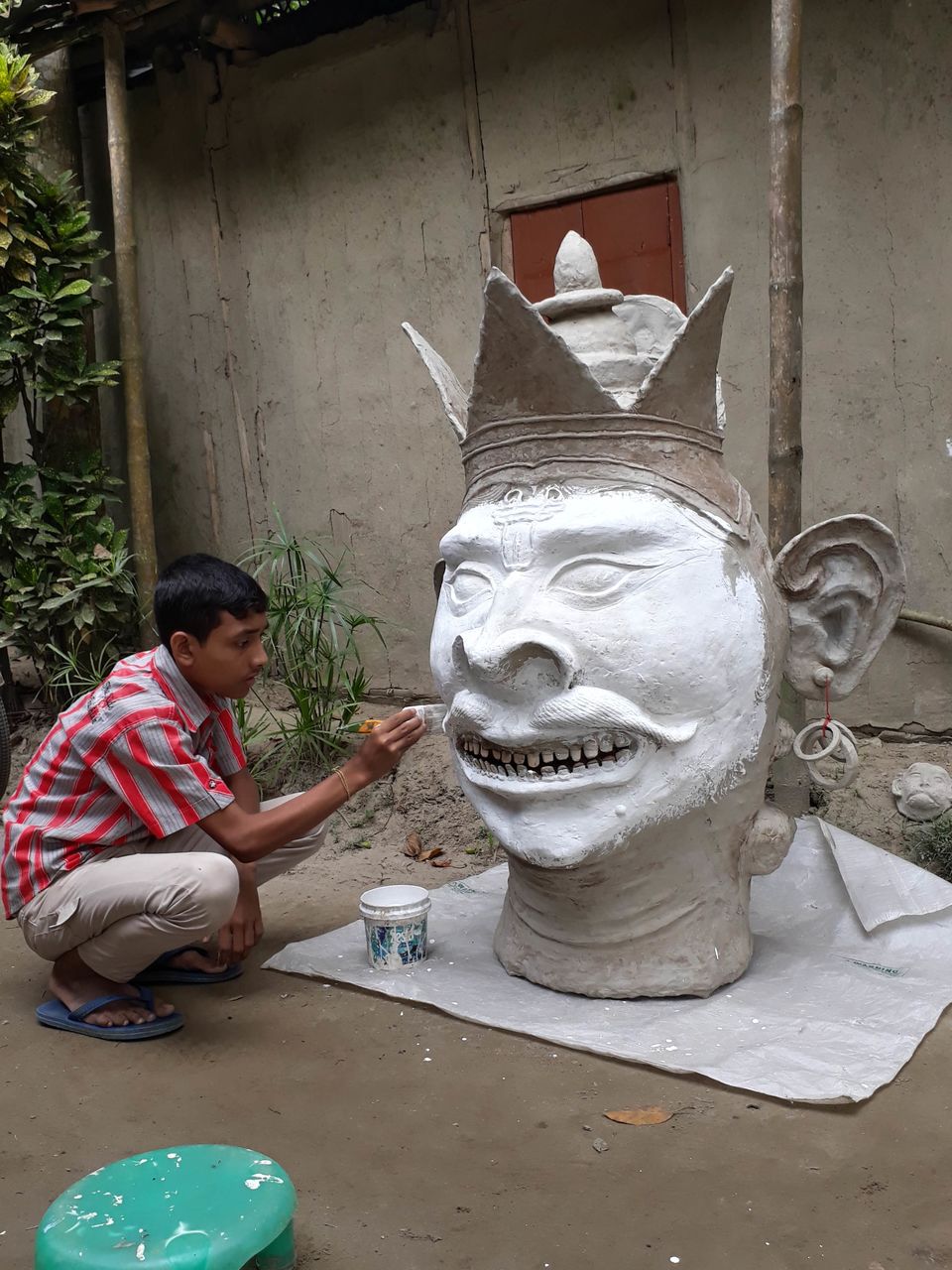 The best way to explore the island is via a rented moped, motorcycle or bike. Get on your bike and visit the different Satras. Satras are Vaishanavite monasteries spread across the island. Each monastery has different customs and traditions. Try to learn about the Satras by talking to the monks. Attending a prayer session is enlightening. The mantra chants and music transport you to an unknown world. Some must-visit Satras are Auniati, Dakhinpat, Garamurh, Kamalabari and Shamaguri.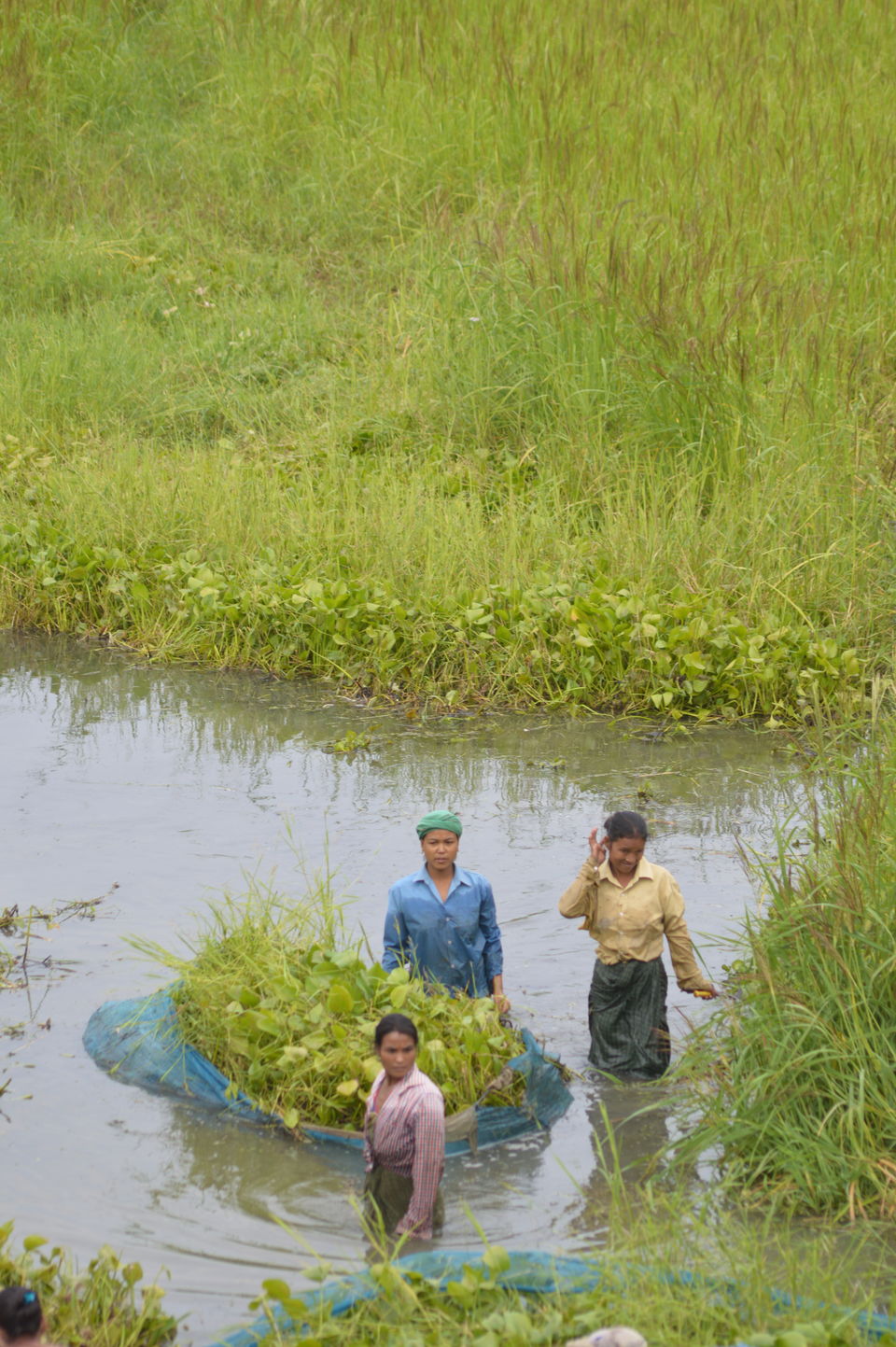 Head to Jengraimukh to learn and understand the vivid Mising culture. Villagers are eager to speak to travellers and if you ask the right questions then you will learn a lot about this little-known tribe. Don't be surprised if the locals invite you for a glass of apong, a rice liqueur distilled with 45 different herbs and spices. Apong is a vital part of Mising culture and tastes sublime. You will also be offered fermented fish and pork to go with it. Make sure to check out the sewing machines underneath most Mising houses. Mising women are skilled weavers and they weave whenever they are free. Learn more about their unique weaving.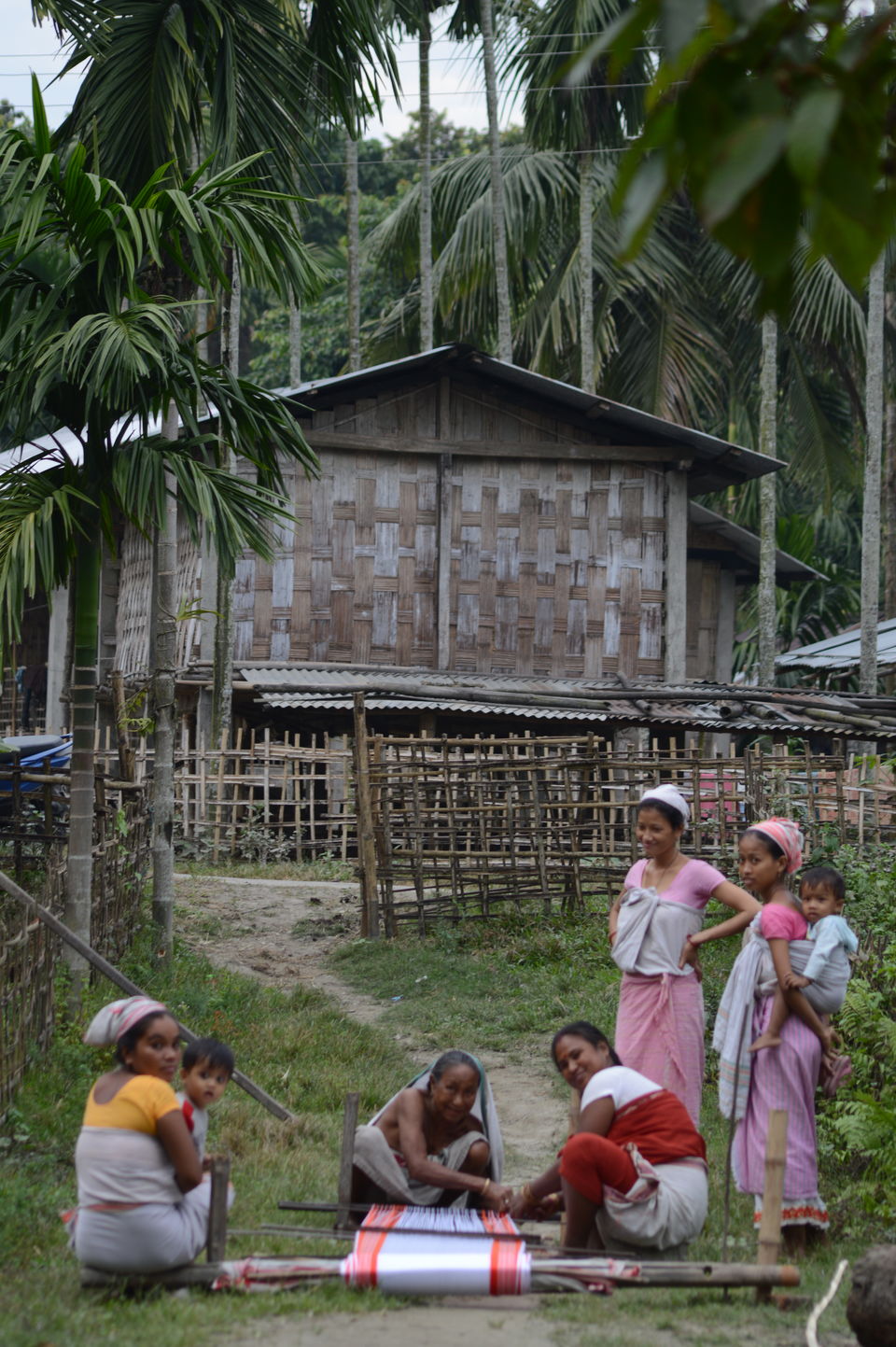 It is time to visit a Deori village. Deoris are less in number than the Mising and their culture is more mysterious than the Mising culture. The Deori villages are harder to reach but are highly rewarding for intrepid travellers. Deori villages lie a few miles beyond Jengraimukh and the road leading to them is very scenic. Spend some time in one of the villages before wandering aimlessly to capture the stunning vistas of Majuli.
It is time to head home with cultural lessons, rare experiences, magnificent photos fond memories
The best way to do the Golden Triangle
Guwahati will be your gateway to the Golden Triangle of the Northeast. You can either do Guwahati-Meghalaya-Kaziranga-Majuli or Guwahati-Majuli-Kaziranga-Meghalaya route. Traversing the Golden Triangle is fairly easy with a private taxi or a rented car from Guwahati.
However, doing it using public transportation isn't too difficult either and I did the whole circuit using buses, trains and shared sumos. There are frequent shared taxis and buses between Guwahati-Shillong and Guwahati-Kaziranga. There is no direct connection between Shillong, Jorhat and Kaziranga, therefore, you will have to come back to Guwahati.
Majuli is accessible by regular ferries from Jorhat. The best way to reach Jorhat is via direct trains from Guwahati.
How to reach Guwahati
By air: Lokpriya Gopinath Bordoloi International Airport, Guwahati has regular flights to most major cities of India.
By train: Guwahati is well-connected by train to most major cities of India.
By bus: There are daily buses and/or shared sumos from Kolkata and other Northeastern capitals to Guwahati.
Best time to do the Golden Triangle
The best time to do the Golden Triangle is from October to May. There is little rainfall during these months and the temperature stays between 10 to 25 Celsius. However, Meghalaya gets cold in the winter months that's from November to February.
Where to stay
Meghalaya: Anant Home Stay, Shillong (₹2,400 for double), Sohra View Lodge, Cherrapunji (₹800 for double). For more options, check here.
Kaziranga: Camp Kaziranga (₹1,200 tent for two), Nature Hunt Eco Camp (₹2,400 for double). For more options, check here.
Majuli: Okegiga Homes (₹2,000 for double), Subansiri Vacation Homes (₹900 for double). For more options, check here.
Have you done the Golden Triangle of the Northeast? Or, do you know any other Golden Triangle that rivals Delhi-Jaipur-Agra? Write your own travelogue and share it with millions of other travellers. And subscribe to Tripoto YouTube Channel for stunning videos.