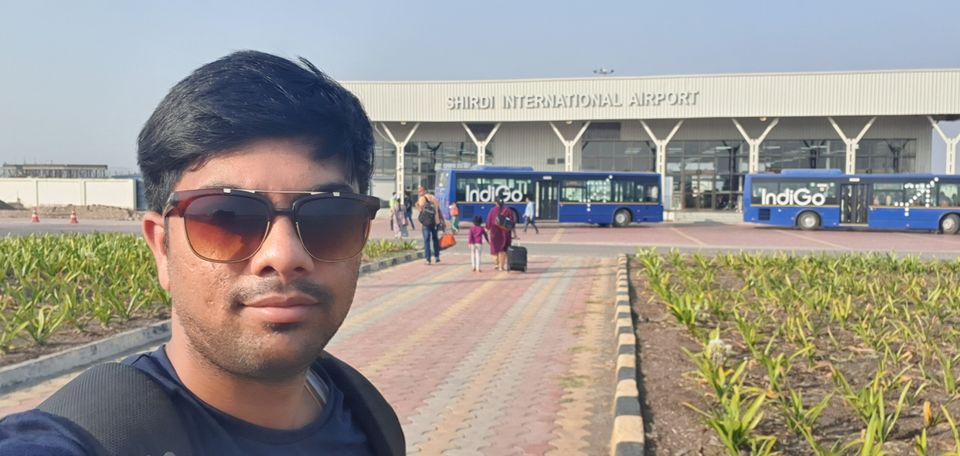 Reaching shirdi has become very easy now, thanks to the newly built International airport. I reached there at 4 pm from Bhubaneswar via Hyderabad which took 5 hours 30 minutes. The Shirdi airport is situated 16 km away from the city.
Prepaid taxi service was available with minimum a Rs600/- for a ride, I was lucky enough to find one person who was also traveling alone to share the fare.
My family reached earlier that day and the stay was arranged at Hotel Dwarka park which is a luxurious hotel with reasonable prices we contacted the owner directly (Mr. Raj +91 99531 44512 ) who helped us to get 3 rooms with 3 beds @ Rs 3000/- per day. There were many hotels in the proximity of the shrine.
We reached the temple by 6 pm it was around 500 m walk from the hotel to the temple. There were 3 gates for entry from three different directions. Since we were late we bought vip darshan passes for Rs200/- per person, as we entered the shrine we were mesmerized with the elgance of the place. We forgot all our tiredness chanted om sai ram and braced those 2-3 minutes although it was less time but it was paid off with the peace of mind. After Saibaba's darshan we went to dwarka mai where there is dhuni(sacred fire) lighted by Saibaba himself years ago and kept lit ever since. It took 30 minutes then we had dinner at Food land which is opposite side of road to the main temple. We had Sabudana khichdi and curd which was delicious and wholesome.
The city has developed a lot since the last time I had visited, the roads look clean and green. There is a good connectivity with surrounding places, there were a numerous shops for prasad, gifts, artefacts, handloom clothings, kolhapuri chappals and multi cuisine restaurants on the way to the temple.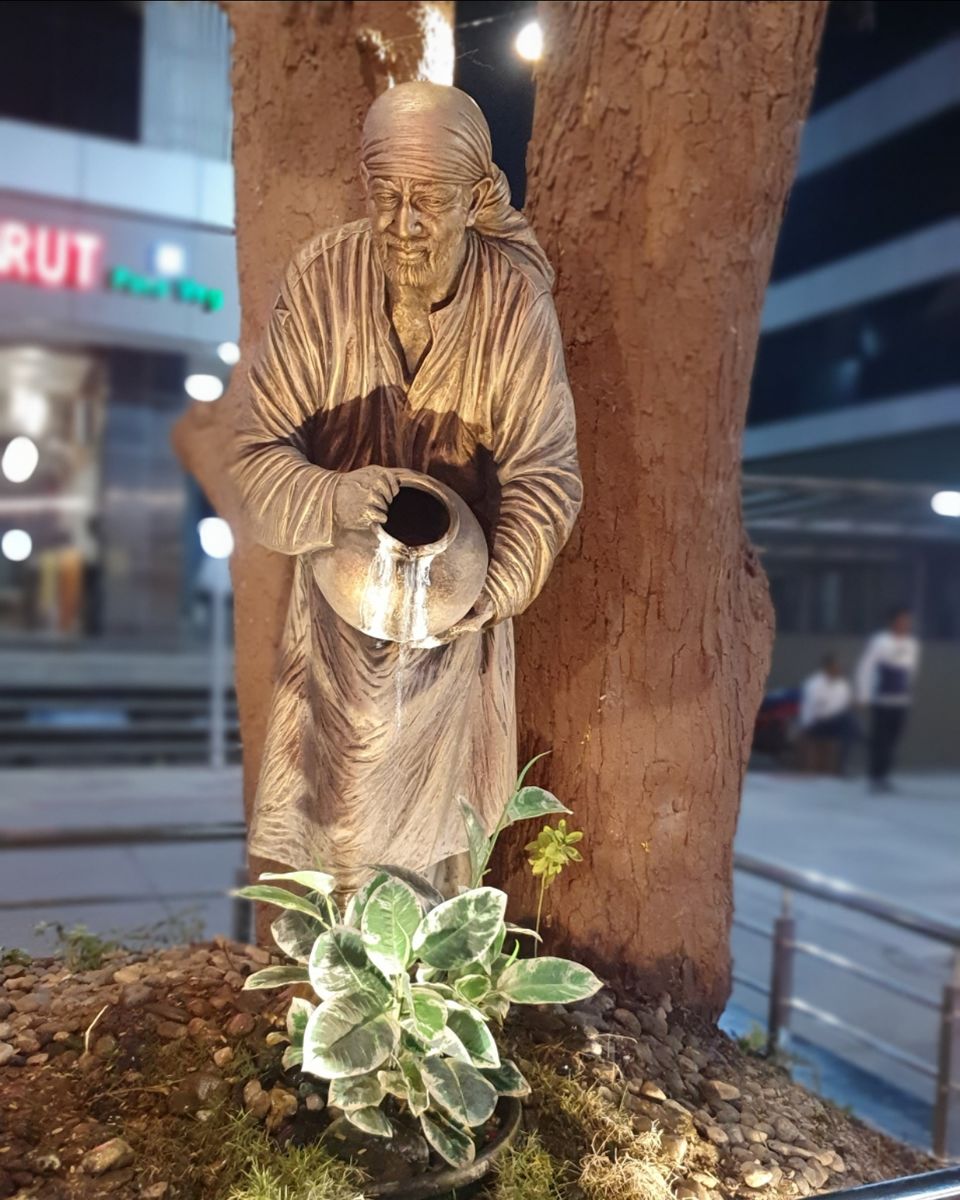 Shani Rules, over the Rules
After one day stay at Shirdi we had a plan to visit Shani Shingnapur it is 68 km away from Shirdi, so we booked a Travera which was spacious enough for 7 of us from same family including 4 people with age 55-65, the total rent for vehicle came around Rs6000/- for two days Shirdi- Sani shingnapur and Shirdi-Nashik (500-600 km) excluding fuel.
We left early at 6.30 am from shirdi, the road towards shani shingnapur was in good condition but narrow and roughly 5-6 km strech of road was broken rest of the journey was good. There were numerous petrol pumps and hotels offering freshly cooked food.
The most interesting thing which made our heads turn was, people here use a vertical sugarcane mills, which is milled by ox as it has to move round and round to churn the juice. It was muscular and nicely trained to move in circles. The juice was value for money, sweet and pure we had as much as we could than took some pictures of nearby places.
Next thing on the way which made us to stop was local made jaggery which tasted very good, no adulterants were added and was with a significantly lower price than market.
Houses at Shani shingnapur had no doors or any locks, as there is a strong belief that Shani being a punisher god will punish the wrong doer.
We reached Shani Shingnapur by 9.30 and as we hopped out of vehicle we were surrounded by local merchants offering us stuffs for puja and they guided us with the the specific puja to be followed.
We had to buy a puja basket which was having a black cloth, pipal leaves garland, black doll, horse-shoe some fowers, shreeyantra, silver coin, black sesem oil, it was chrged for Rs350/-, everything was to be offered at the temple. Out of that some of the offerings like shreeyantra and coin was allowed to take home for those whose sunshine was not under Shani's effect.
First, the shopkeeper told us to wash our hands and feet and not to wipe the water, it was to be left as it is while darshan, then they told us a shloka to be said with facing the sun, then he told us to chant shani mantra while darshan also not to get into any argument if anybody pushes us during darshan as there will be croud, and most importantly NOT TO LOOK BACK AFTER DARSHAN.
These many instructions seemed so dramatic but so are the stories about the diety's anger, so we followed there instructions as guided. After the darshan everyone was having a sense of calmness which was every face reflected.