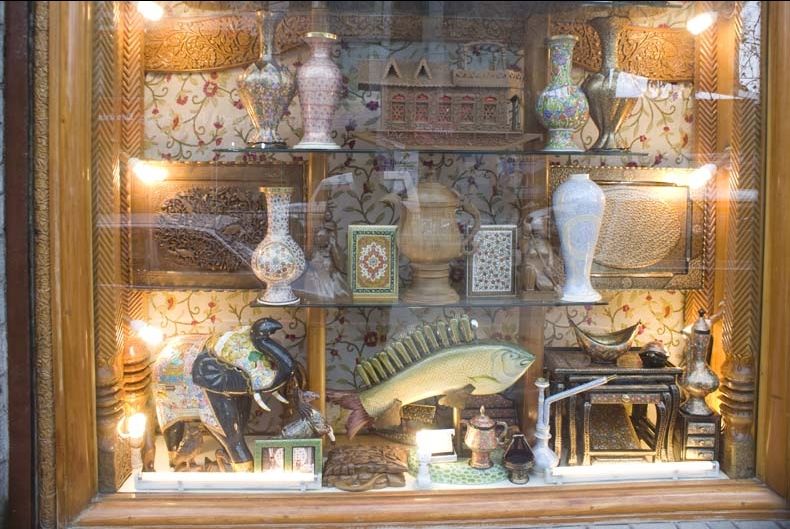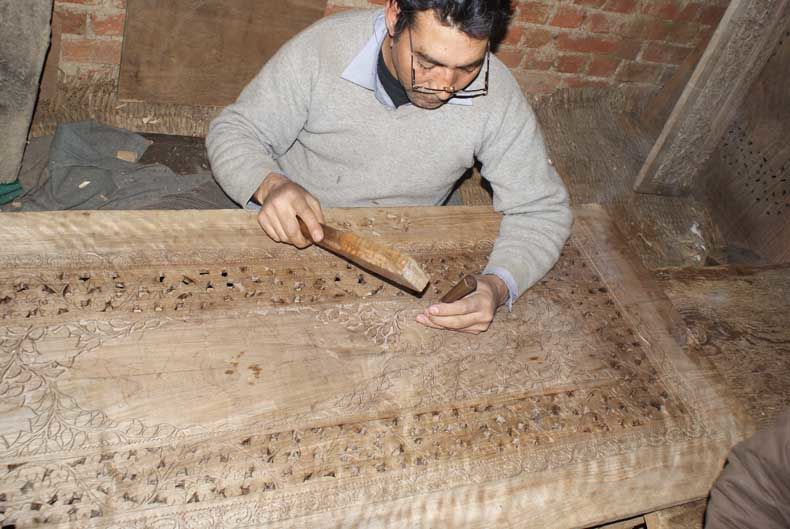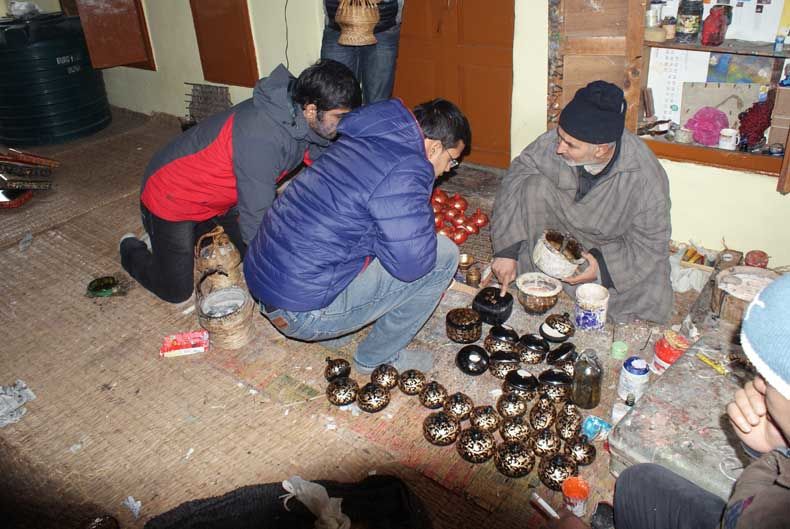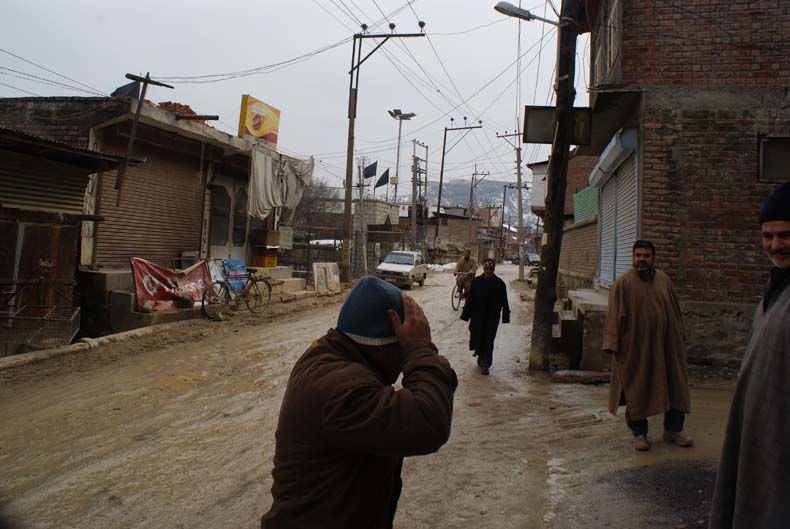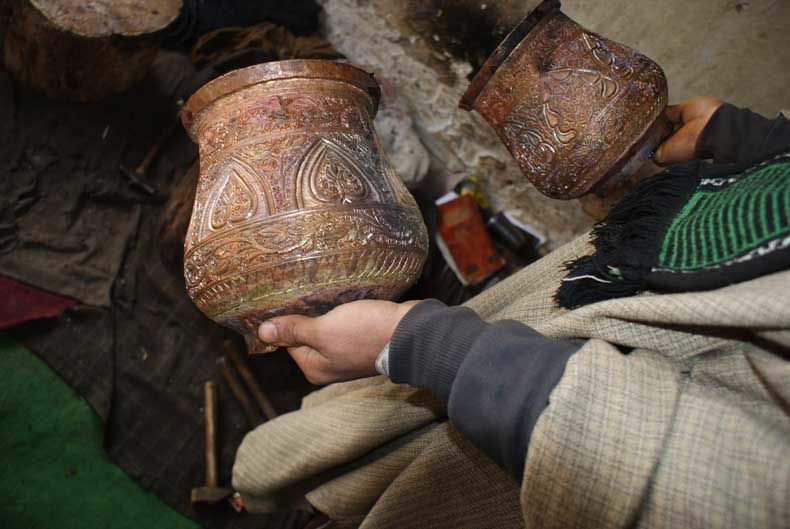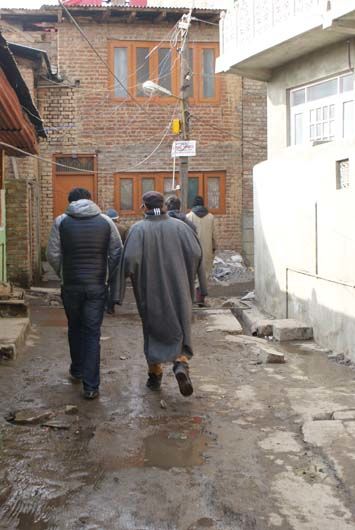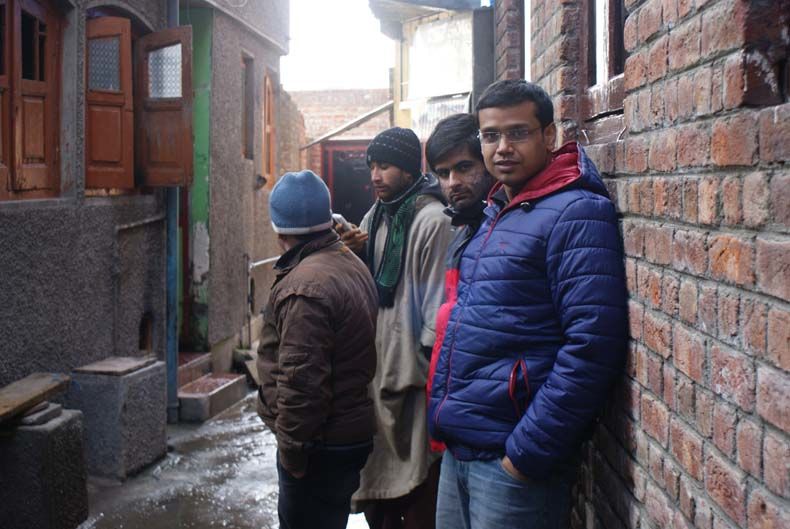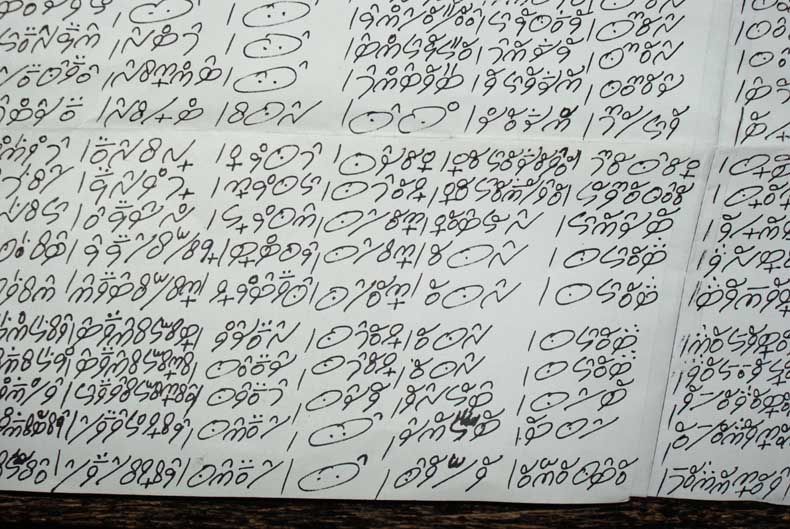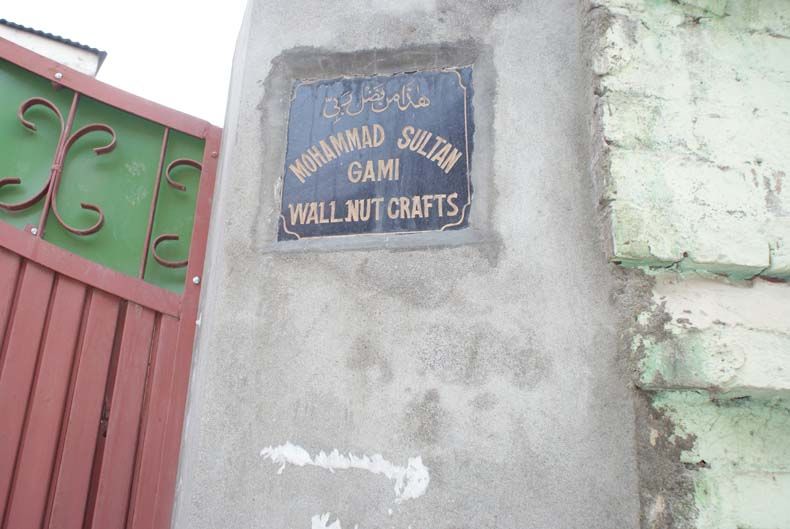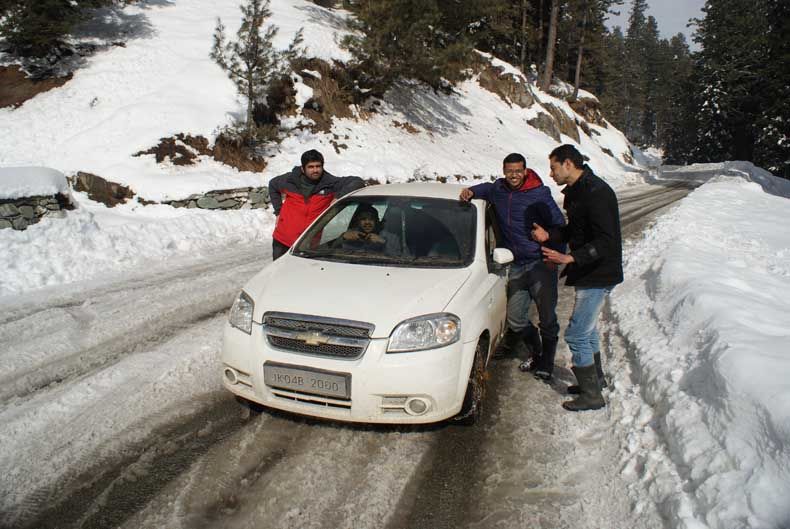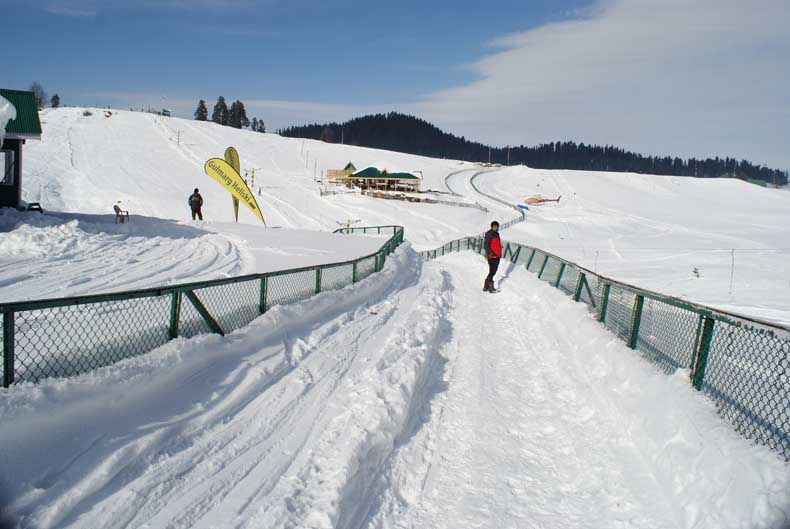 A friend and I decided to set up a blog where we would feature handicrafts from all over India. We would do so by visiting different places and meeting the artisans. As we sat down to chalk a plan for the places we were going to visit, the first name my friend coined was of Kashmir and that took me by surprise. I was a bit apprehensive to visit the valley because the news channels had painted a picture of rioting people and tear gas smoke on the roads.
But my friend had been there before and knew a few locals well, as his sister was at some point posted in the Police there. He took me in confidence and we booked our flight tickets.
As if the extra frisking just before boarding the flight at Delhi Airport was not enough, the sight of armed soldiers on the side of runway were proving my apprehensions to be right. But that lasted so long, as we waited for the luggage we were greeted with hugs by a short fellow dresses in a long Kashmiri coat. He was the guy who was going to drive us around during our trip. The tension evaporated when started telling us the story of how bought Maruti 800 for a bargain on Olx.
This guy was a party in himself, wherever he went he knew some one or the other. He managed to take us into the homes of craftsmen of all trades. We saw the walnut crafts, paper maiche, coppersmiths and the most impressive pashmina shawl weavers.
We ventured deep into the streets of Srinagar and we were hosted for meals by many craftsmen. To sip kavah and while eating food sitting on a carpet in a Kashmiri home was an experience I would cherish all my life.
After spending three days hunting for the crafts we got a day of leisure in Gulmarg. The white cover of snow looked beautiful, one could easily see why Kashmir has been compared to heaven.
As our trip ended we knew we had experienced something special, which not many people will ever get a chance. In the end I just want to say that there's nothing like exploring a place with a local.