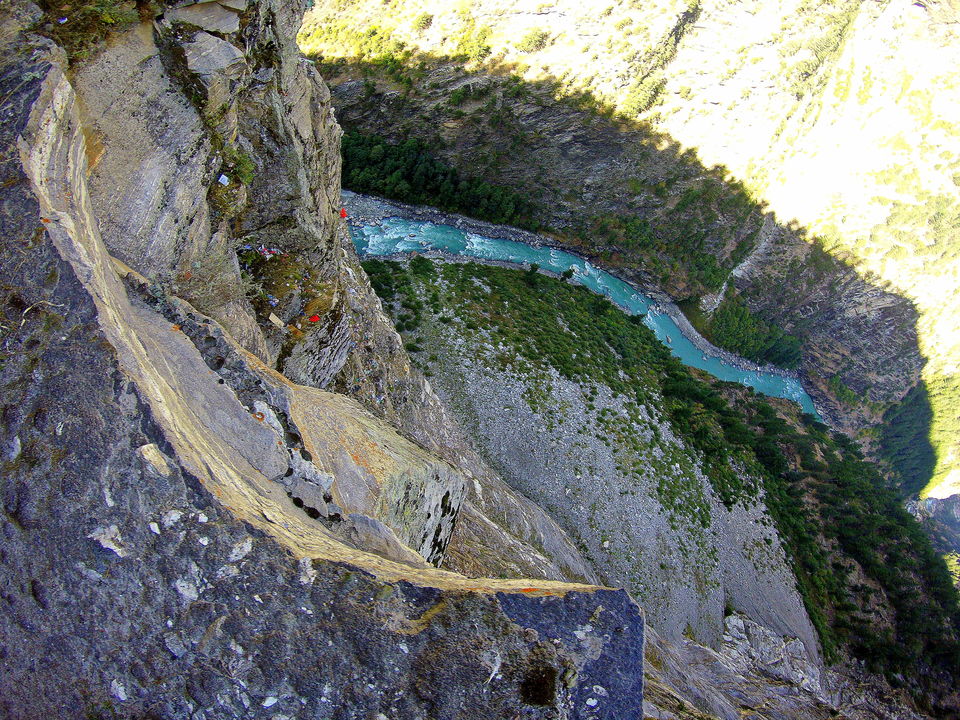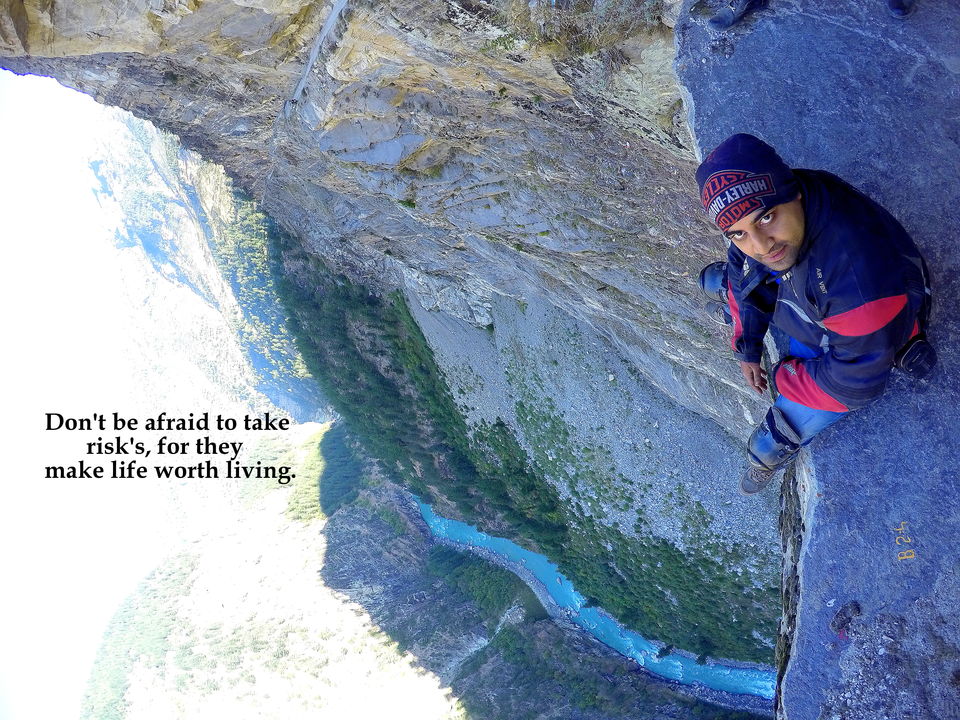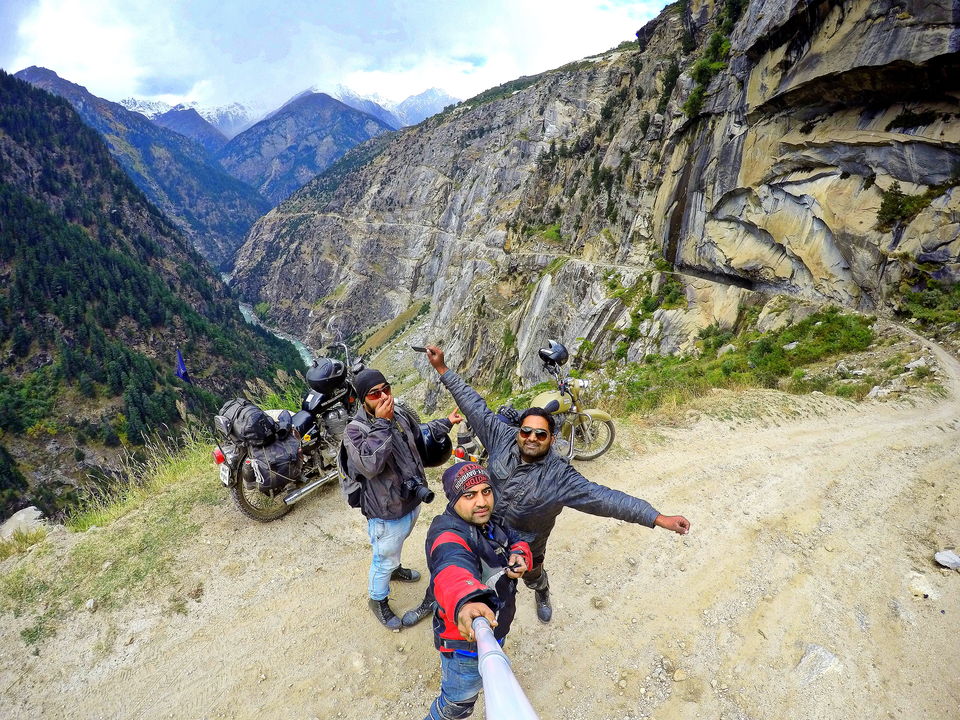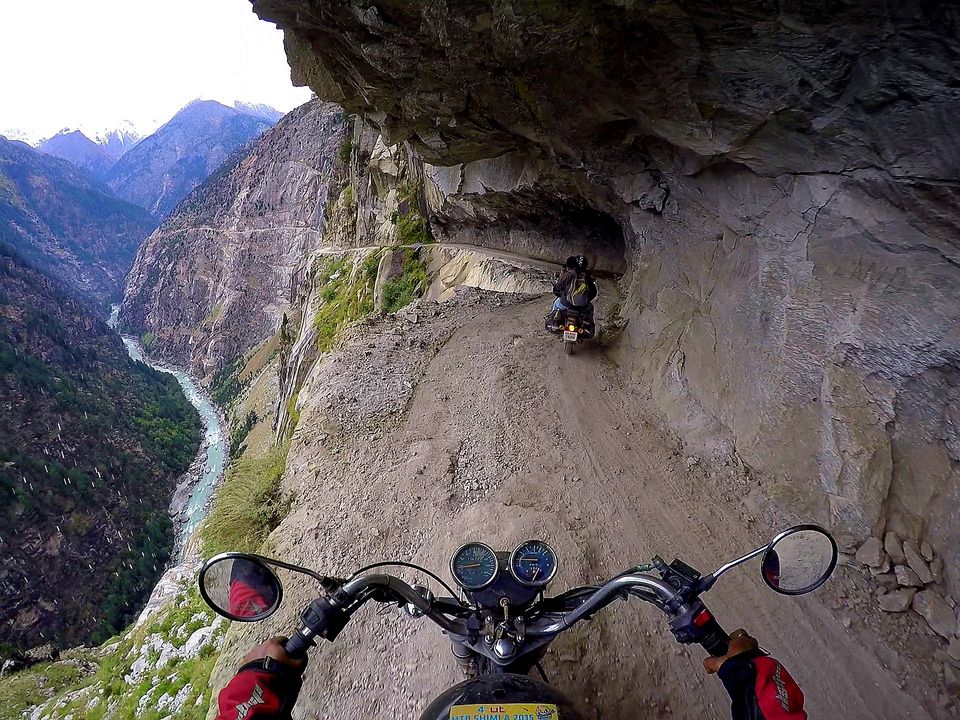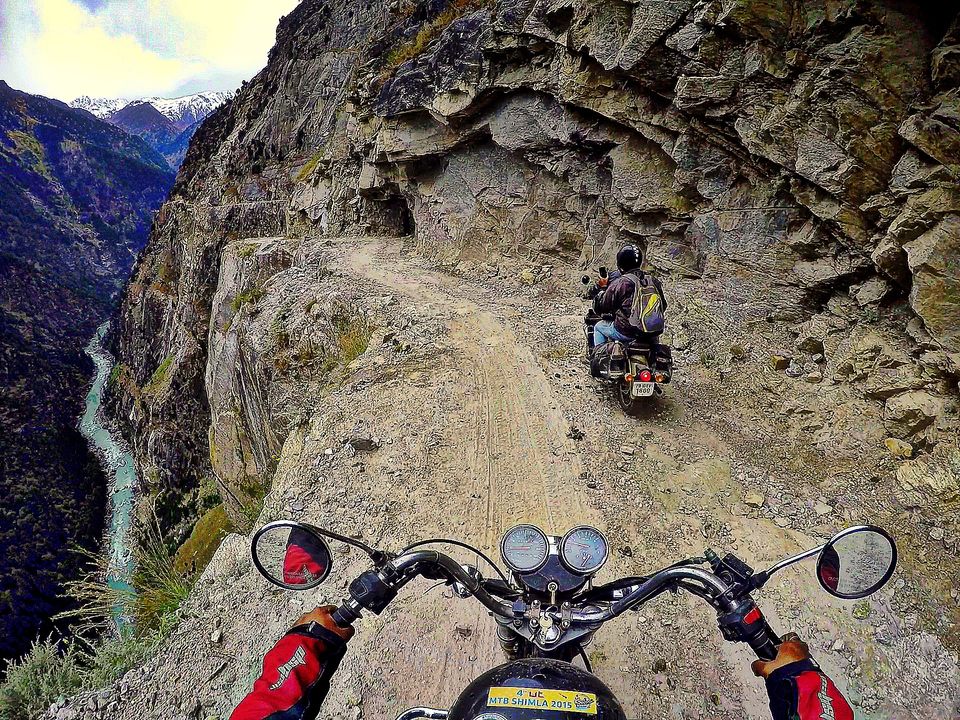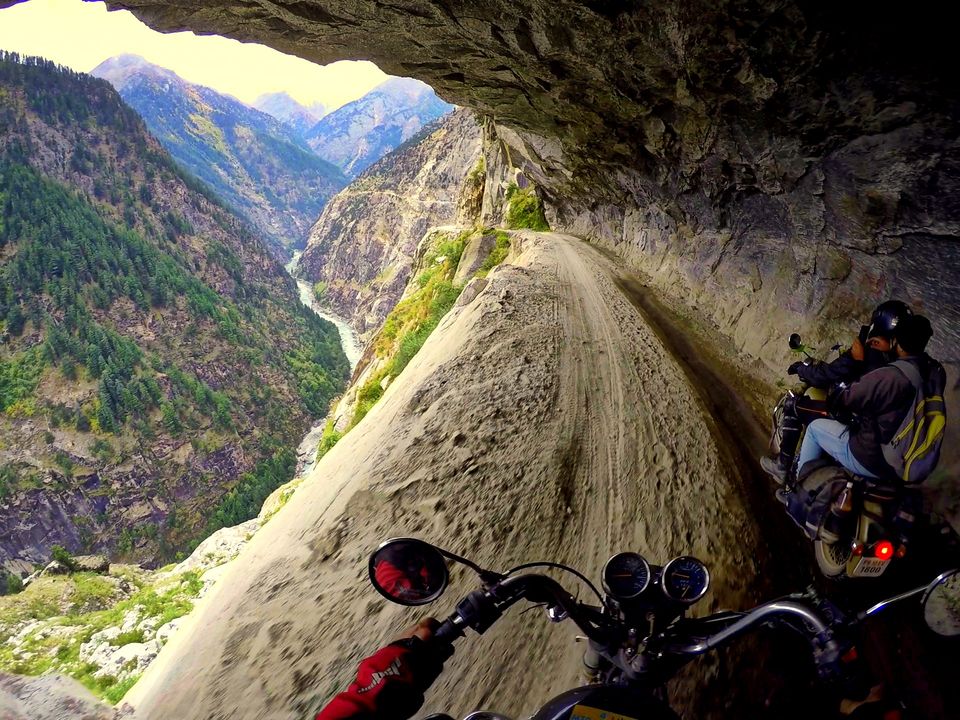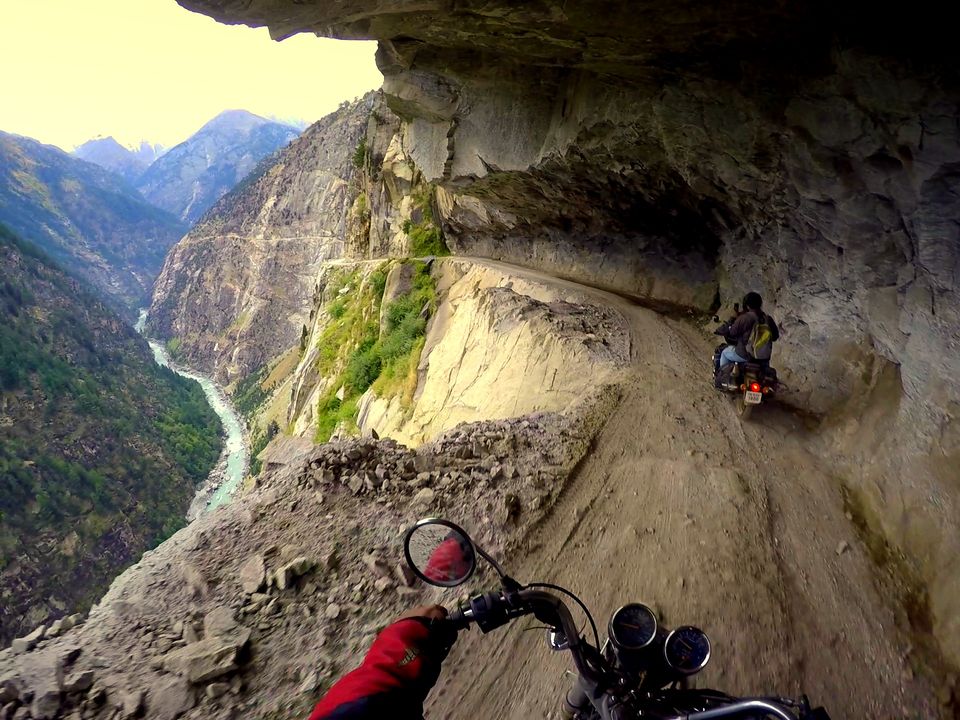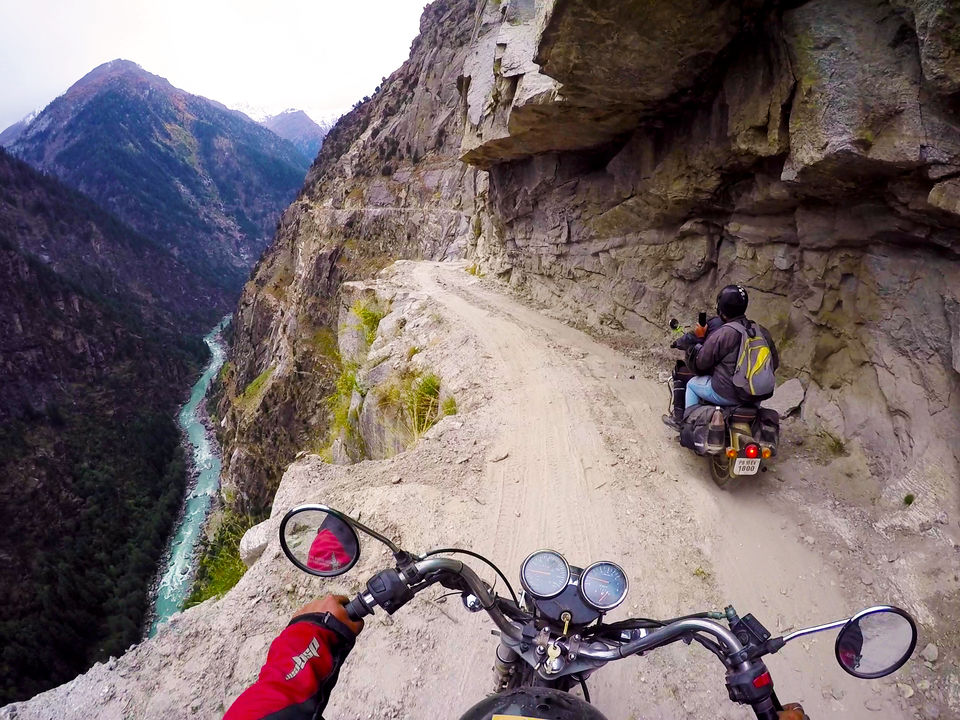 The videos were made on the famous Shyari Ishtyari Road, which is also known as the 2nd most dangerous road in the world while riding through it during  October first week 2015. Riding through such terrain was a challenge yet exciting and adrenaline pumping adventure. This road just doesn't give you and your bike a 2nd chance. Thankfully i didn't face any single issue with myself nor my bike..
Route Details-: Sach Pass is a high altitude pass in Chamba district of Himachal Pradesh India from where two diversions take place. one goes to Keylong and then Manali while the other goes to Kishtwar. We took the second route. 
Why we took the second route (Chamba - Sach Pass - Killar (Himachal pradesh)- Kishtwar (Jammu and Kashmir) - We wanted to do something different this time which has been done very few times in the past. This route basically falls on the two state border's Himachal Pradesh and Jammu and Kashmir. There are numerous check posts of army and BCP(Border Control police) on the way. We had to remove all our luggage and get it checked because of the sensitivity of the area.There are many steep curves on the way to this particular stretch where even the bike tends to fall back sometimes. Well it was one of the most thrilling, and adventurous road i have rode so far. There are times where the road is really narrow and slushy because of waterfalls, of course the risk factor is there, but if you are driving carefully, it can be done without any problem. After this stretch ends there comes a quaint village named Gulabgarh from where we have to take the road to Kishtwar(Our destination for that day). It is a zero traffic road as there are no villages on the way. We only encountered one mini truck which passed us. It is usually said as a precaution measure to not to stop at this road for a longer time due to security concerns.