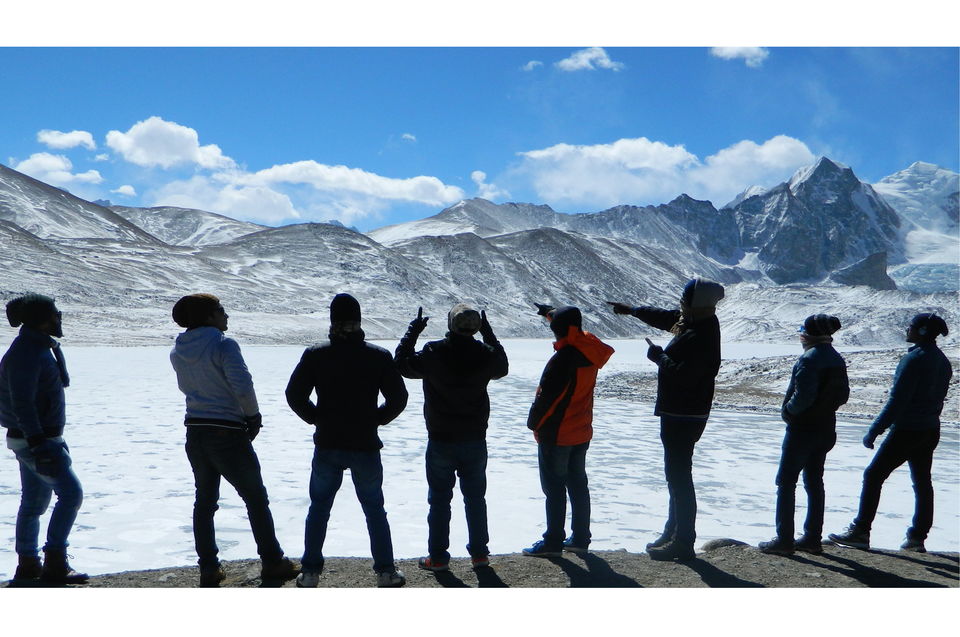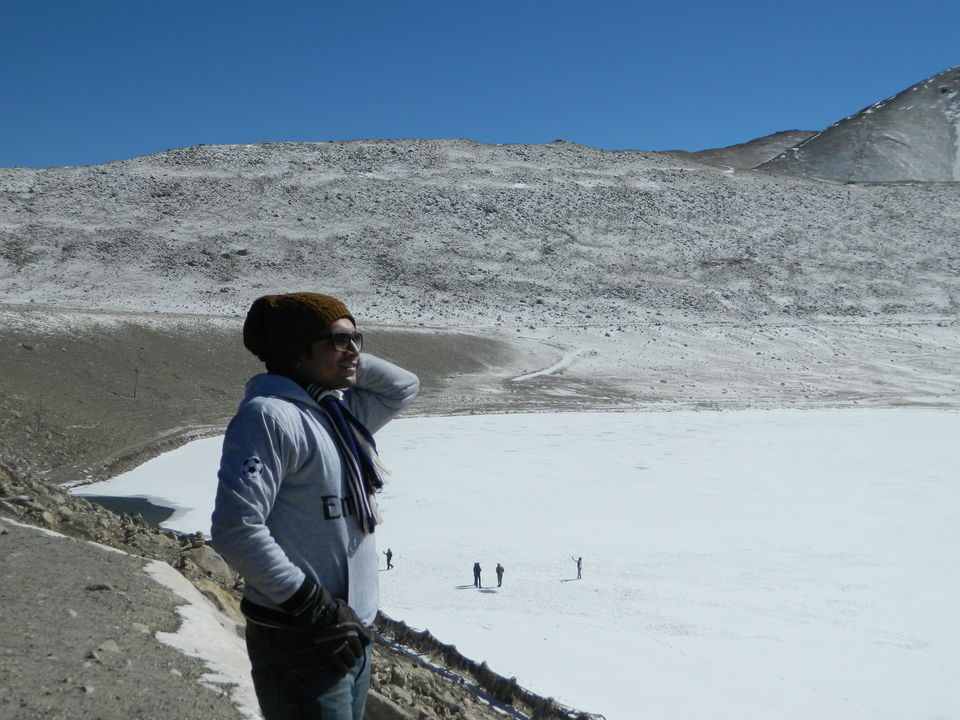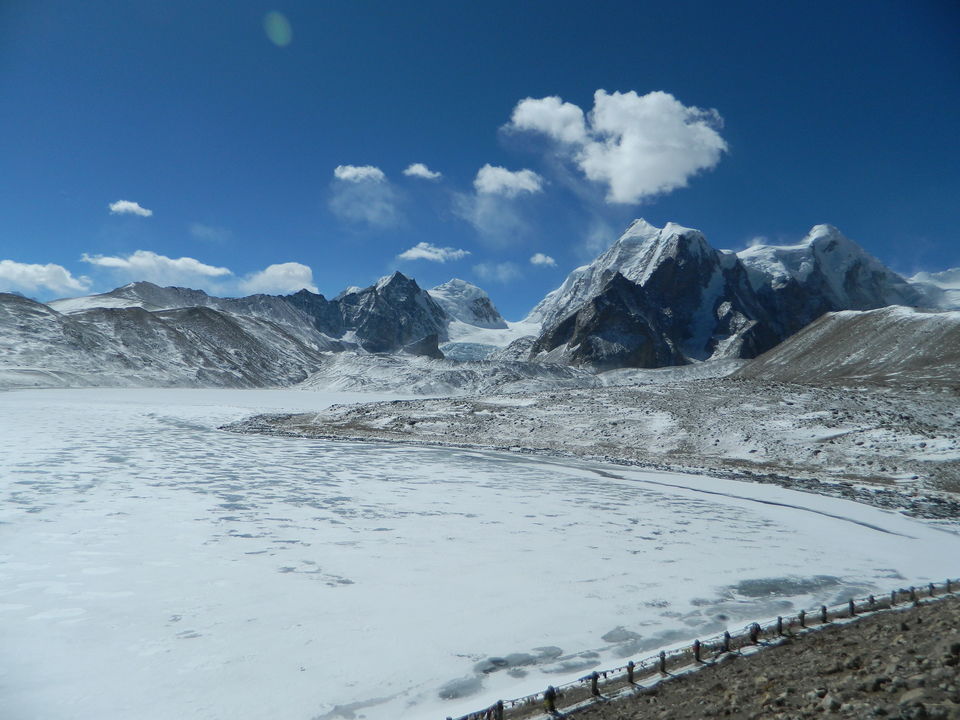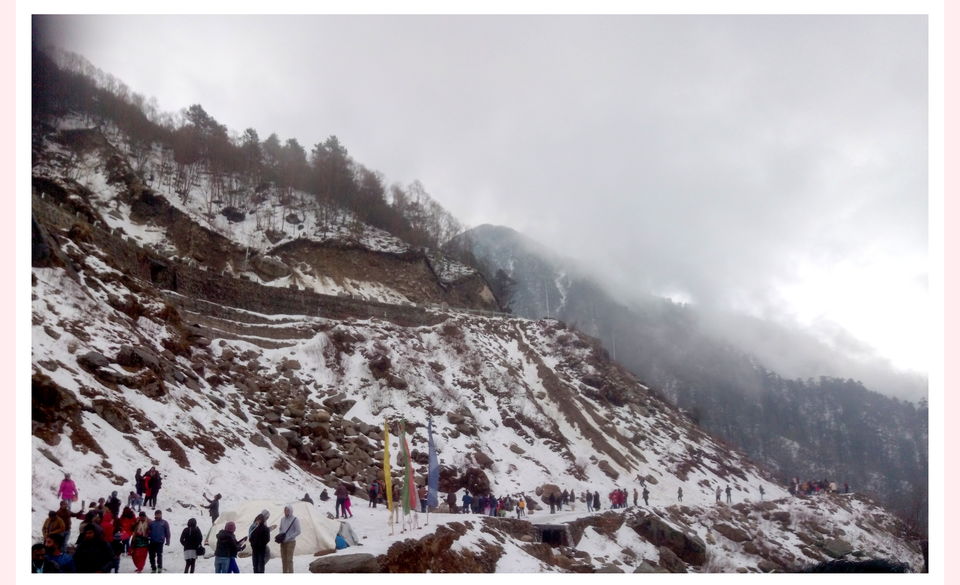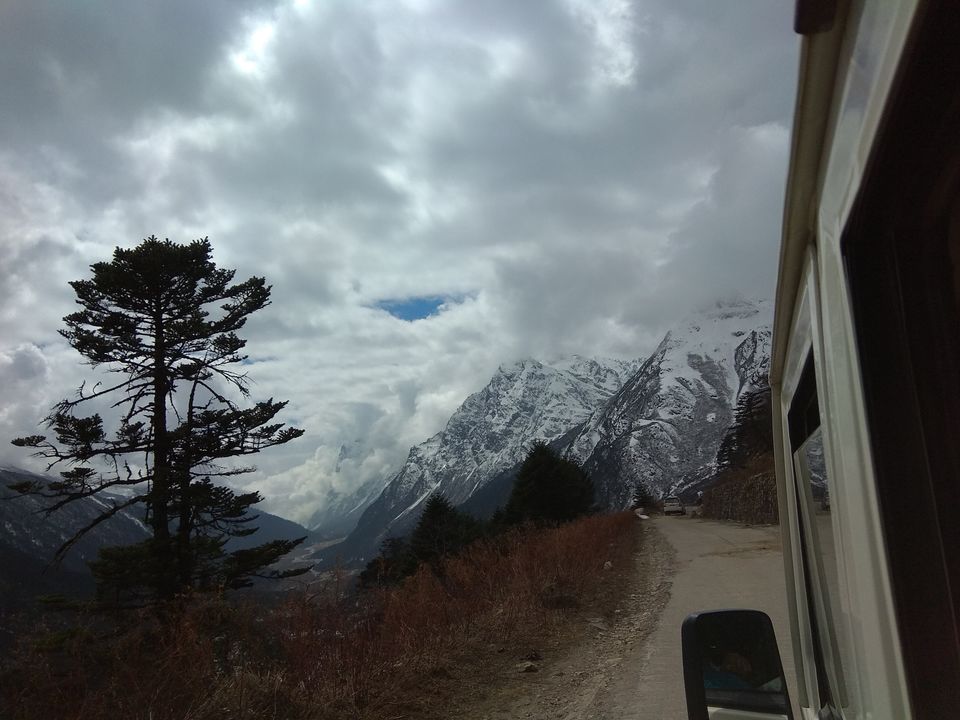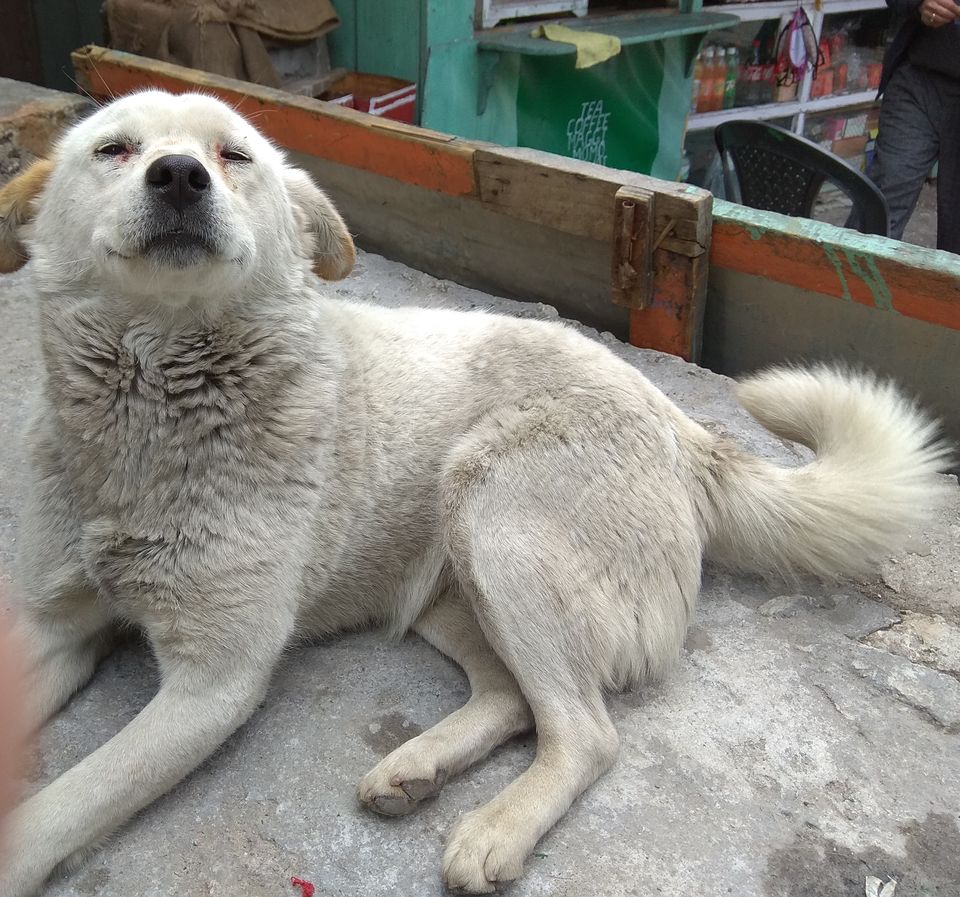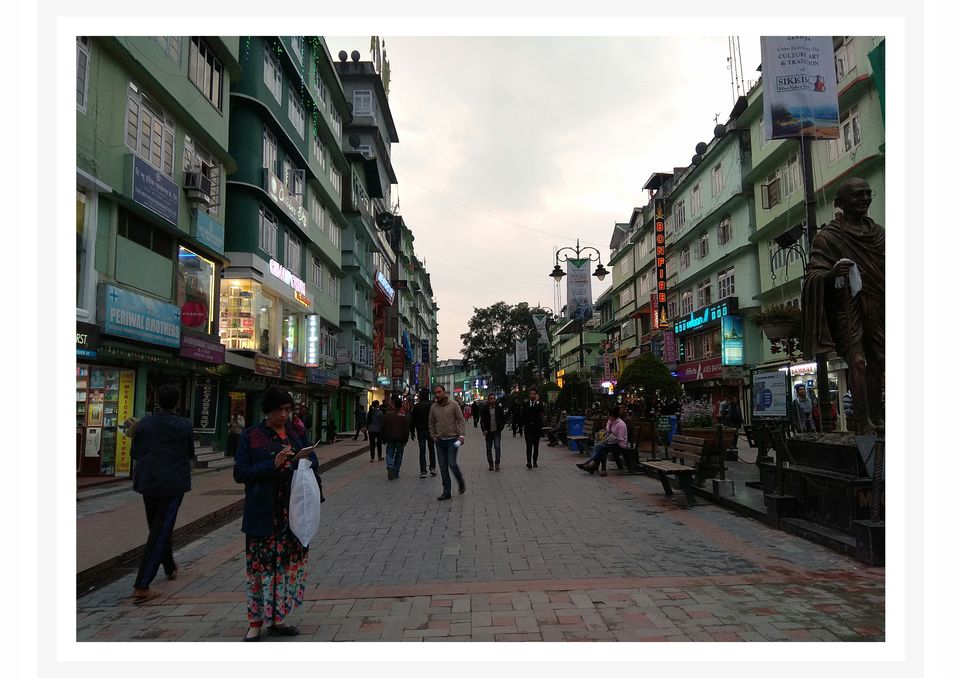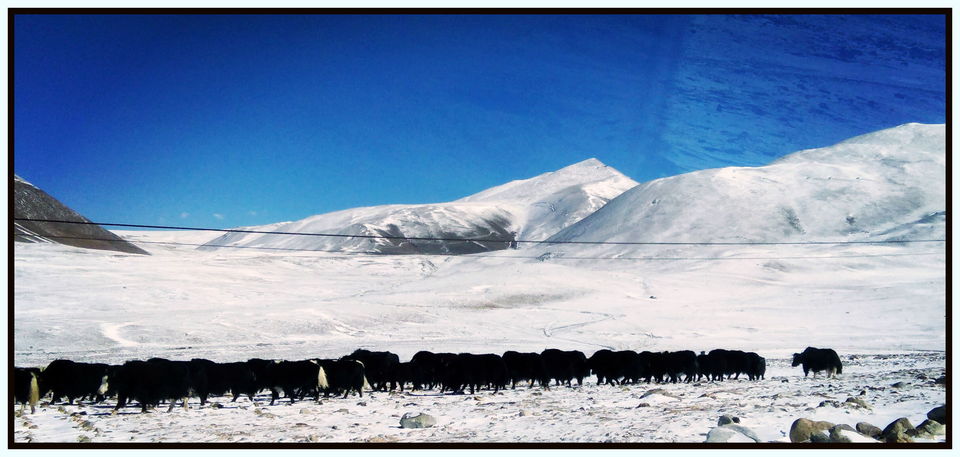 SICK SIKKIM
by Saibal Koley
Where to : Sikkim (North Sikkim)
Trip Duration : 7 days
Budget : 9k/person( Accommodation , food , transport , shopping)
Day of departure: 1st March,2018
Day of arriving back home : 7th March,2018
It is our(My friends and I) annual ritual to got a place we've never been to before. Since 1st year of my lackluster B.Tech course seven of my friends and I have been going for a trip every year. My final semester was knocking on the door like a heavy rainfall on a tin shed .
It would be parlous not to mention the names of my friends with whom I have had this great adventure. They are Prithwish , Arjaman , Kodali, Kaustav, Projjal,Ananda and Samson. We had booked our train tickets during Durga Pujo'17.
1st March, the day had come. Having travelled a lot with friends and solo my parents didn't even bother to drop me off at the station. We were vehemently waiting for the train to blow its whistle. The train was departing from Chitpur station, Kolkata and it was one of the cleanest stations I've ever set my foot in. All eight of us, being residents of Kolkata's twin Howrah had no problem reaching the station within 1 hour before departure time.
Train Name : KOAA Dibrugarh Express
How to Reach : Take a metro from any metro station at Kolkata and reach Shyambazar and take an auto from there or just call an uber/ola.
Train departed at 8.55pm.
After a exasperating night because none of us really let any of us sleep peacefully, they would make fake ticket check-ins and would tell jokes I can not even write. That is what trips with friends are for. We reached New Jalpaiguri Station at 8 am the next morning (2nd March). It was Holi. People of Siliguri were crashing eggs on each others' heads with of course colours. Spared us as we were tourists .We booked an SUV and started our journey towards Gangtok.
DAY 1:Gangtok , the capital of Sikkim , situated at higher altitude than that of Darjeeling( Which we had visited last year ) and we googled the temperature of Gangtok it showed 9 deg. The sikkimese driver knew a bit of Bengali , was wise enough to point the different paths that was diverging from a point , the paths that would go to Sikkim and Darjeeling. Few ID check ups at the border of West Bengal and Sikkim took place. A new driver took over of the vehicle from there. We were swirling, shivering across the narrow paths beside Teesta river. The clouds, the river running down was able to make us forget that we were sitting there for over 4 hours . The water of river was as green as the flag of Mexico. All of us, wanted to take a dip at the river , just feel the water and try to get some answers why it was so green , I don't know how a water can be green.
I don't know. Looking for answers . The temperature eventually started decreasing and the clothes we were wearing started to increase. It was 10deg centigrade in Gangtok and rain started to pour, touched our bare face and we could feel the chilliness . Gangtok was as clean as any of the European cities we had watched in motion pictures. It did not have a single plastic on the roads or on the footpaths. Everything seemed to be so disciplined there, and we also realised our skins were getting try so a dab of moisturizer would fix that. Our hotel was Ma-Yang, It is situated near MG marg (2kms from it, you could get an cab or walk if you are fit, the roads are exceptionally steep). The most praiseworthy thing about our hotel was the view from my room which I shared with Kaustav and Ananda. You could the St. Thomas Church and Gangtok City Police station standing side by side and all the triangular shaped terraces steeping down like a staircase. Thought, it was cloudy and rain had stopped, you could see the clouds flying over the heads of the houses and huge things standing beyond the clouds.
In the evening we visited MG Marg. It was mercurial. We had the famous thukpa from a local shop and it tasted like the best meal we've ever had.
DAY 2: Our SUV departed at 10 am for Lachen. Lachen is a situated in North Sikkim,one of the four district comprising Sikkim. The snake like road gave us a thrill of our lives and we encountered a waterfall every now and then. The green trees started appearing grey as we rode higher and higher through the roads. None of the vehicle blew their horn, how capable are the drivers there. Sometimes we could see nothing but blank space on the sides , we realised how high we were. Soon enough our vehicle was going through the clouds. We took 3 halts for eating and littering. Some of us were sleeping,some showed vomiting tendencies had to stop a while for them, finally reached Chungthang at 6pm. The sun was still emitting last bit of its light , which was enough for us to gulp the surrounding. We drank coffee, and was looking at the dam situated at the bank of the river flowing below. We were shaking in cold. The road became more wild and dangerous and any roller coaster would be ashamed seeing this road. At 9.30 pm we reached our Hotel, Jai Baba Loknath Hotel .
DAY 3 : We woke up at 4am. All of us, ready to go for a long SUV ride, which was tiring,but in the ended always worth it, came out of our rooms and saw one of our friends pointing his finger at something by the window. So we went saw the most astonishing view of our lives. A mountain , more like a pyramid, standing top of a crowded fern trees, but glistening in silver as if dripped in unicorn blood. The moon was sparkling over it and despite numerous shouts from the driver, who by then was angry as his estimated departure time was vandalised by a group of 4th year students, him, being a 50 year old man,we watched it glow and stared at each others' eyes ,gleaming, smiling with joy and were pretty obviously excited about the fact that this was just the beginning. . Within the 30 minutes of the journey we laid our hands on fresh snow and snow was falling down on us. It was the most crazily beautiful moment of our lives. This was our first snow fall experience. The friend with DSLR started doing his trickeries and we got some really fantastic pictures.
We, also, started playing with snow balls. We got excited to the extent that we were playing like it was an Olympic sport and we were representing India. Every now and then one of us would point at a mountain the others would go "ufff", "omg". Finally the sun ray fell on our faces and we were just happy to be warm, the temperature being -6 deg that time ( a military personnel told us so). Our skins were going numb, no matter how much we tighten our scarfs or pull the beanie down our ears we would shiver . After 4 more hours we reached our destination for that day, Gurudongmar Lake, it is 17,789 ft high above sea level and as far as the driver showed confidence, it was -26 deg at 11 am on a day light. The wind was so fierce we could barely stand still, we went to see the lake running down from the suv and cordillera surrounded the lake, it was frozen , everything so white it almost blinded us. The wind was faster than Shoaib Akhtar's 161kph delivery. My friends who were smokers had some trouble breathing and had to take Camphor. While going back to our hotel we saw a minimum of 60 yaks walking on a ground covered with snow. We started our journey for Lacheng, another small village in North Sikkim and reached there at 6pm.
DAY 4: Journey towards Yumthang Valley and Zero point began at 7 am next morning. The road was hilly and full of pot holes, the wind was strong. Our backs had gone sore after all these hours of hill ride We reached Yumthang valley ate momo at a local shop and joined a group of local over a bon fire and me, knowing how to play the guitar, sang Fix you, and I knew everyone had heard this song. The momo was cheap and delicious. it was veg,though. Then at the valley we were spellbound. We didn't expect there could me so much colour in this grey landscape. There were six or seven kinds of flowers. Some had white petals, some had violet berries hanging from it, we didn't know the name, but it was magical, like when you listen to a song and don't know what it says, but you still love it anyway, it was that kind of a feeling. The flower with yellow-reddish petals had a layer of snow on it, we took as much pictures as the stars in the sky and it was time to go for Zero point. Everything there at Zero Point was covered by snow. We played with snow balls, made a snow sculpture too, but was vandalised by a child's snow ball. After getting tired we sat there on the snow, not caring how our jeans would looks from the behind, and stared at the mountains. We saw mountains, standing side by side, some higher than the other but every one of them was equal in his own elegance, own enigma and reminded of the quote "As high as a mountain".
We went close to the edge just by the cliff we were hanging around and I could see small village, military base camps and small dots, resembling ants carrying food. We returned to Gangtok at 5pm that day.
The next day we returned to NJP where our train would take us back to the land of joy, the city of joy. Our train was from 7pm on 6th March '18. As the train engine rumbled and rambled on through the steel lines there was this feeling of joy and deliberation to have witnessed so much, to have explored the place I only heard stories about. I was also feeling a bit emotional as we had to leave but deep inside I knew I will be back here soon within 1 year to explore the uncovered parts. I thought of the lateritious colour of the flower of Yumthang Valley , a satisfactory grin filled my face . I needed a good night's sleep after this hectic journey before reaching home, where I could tell everyone our stories, the things we saw, the fun stories, the jokes amongst friends, incidents, events (which are so vulgar and confidential) of interminable laughter with friends. I was happy that I would see my Ma, Bapi and Chotu (Pet dog,more like a son) and rub my hand on this warm fur after a long time.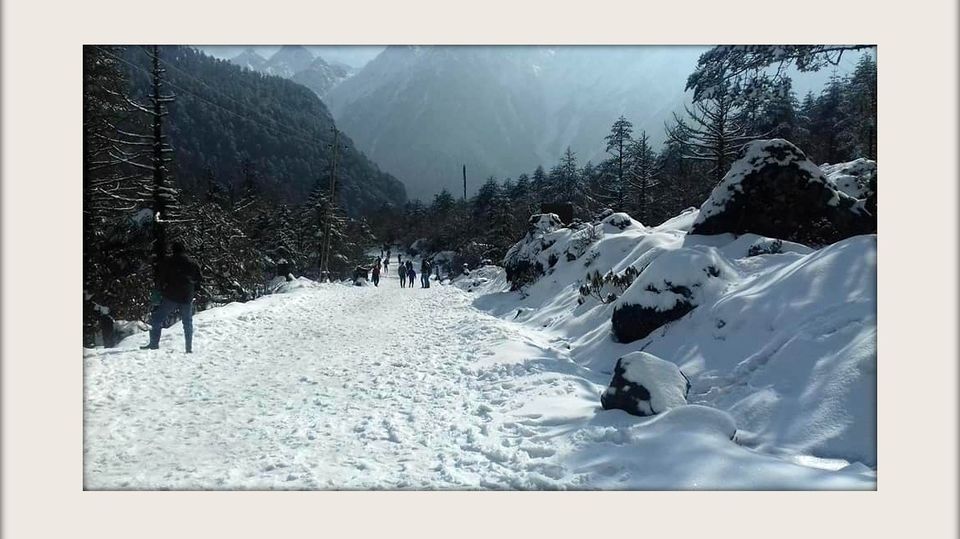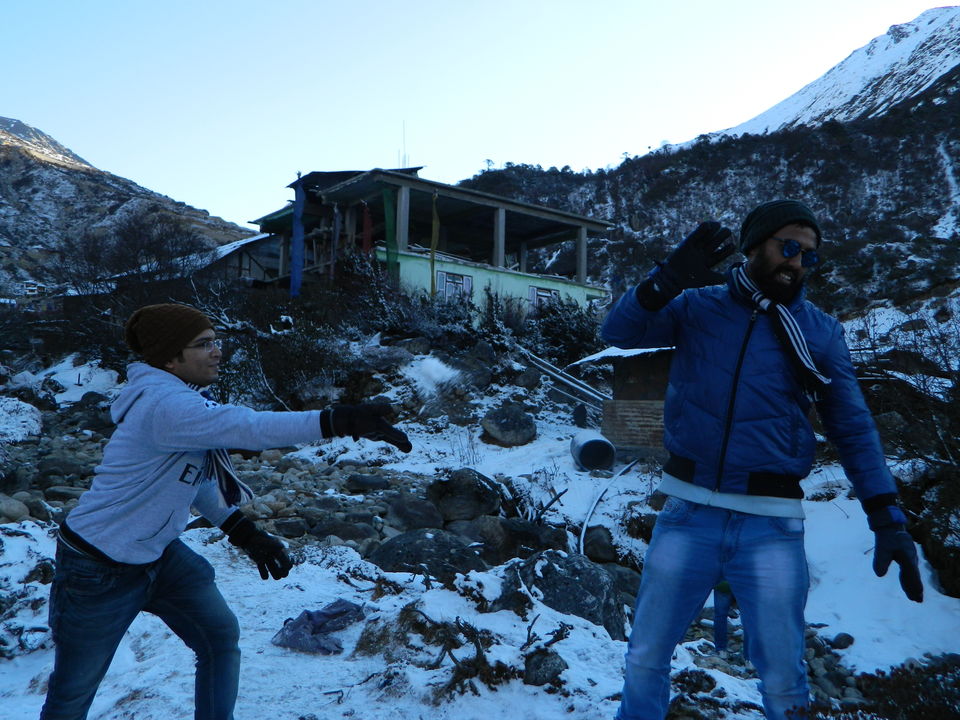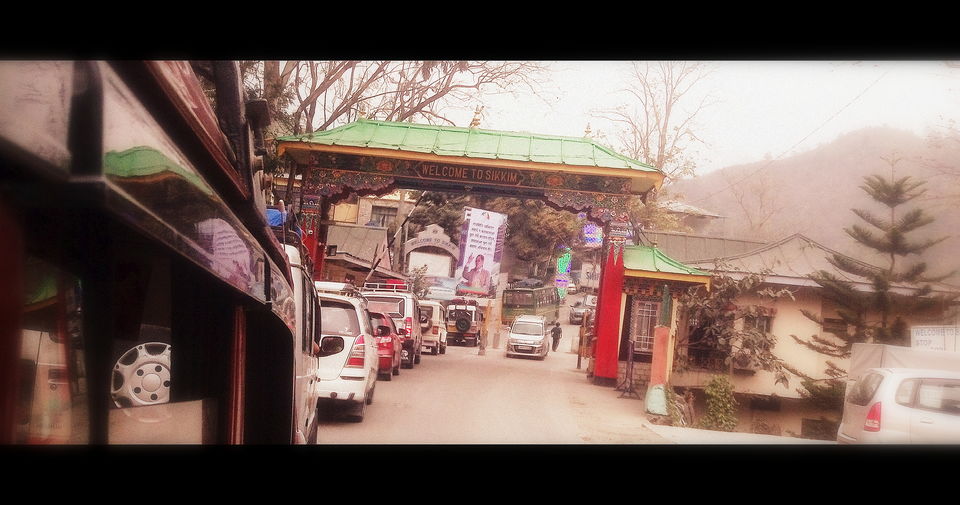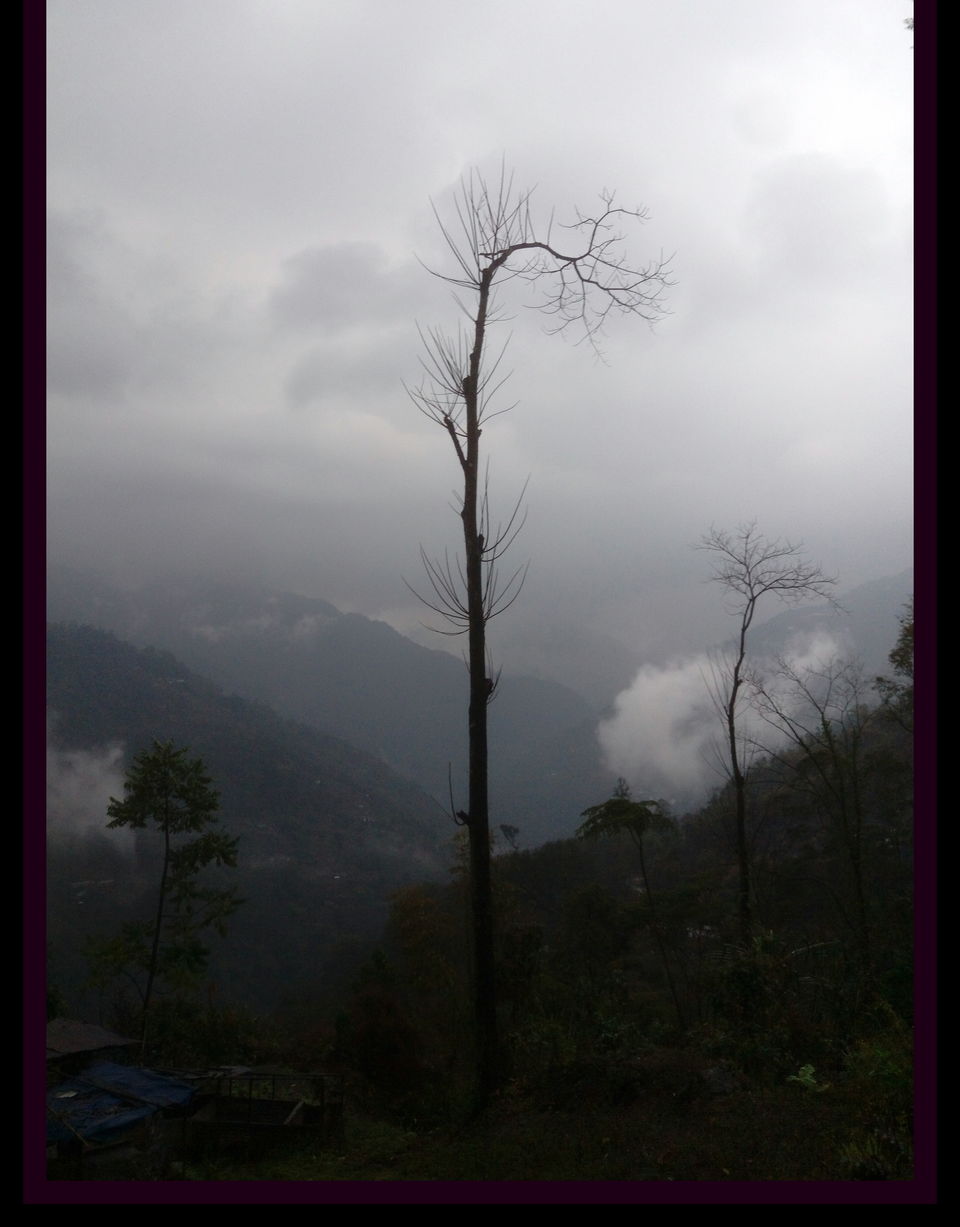 "Sure as I am breathing
Sure as I'm sad
I'll keep this wisdom in my flesh
I leave here believing more than I had
And there's a reason I'll be
A reason I'll be back"
Into The Wild, [ Sean Penn, Eddie Vedder]