Sikkim and Darjeeling with Pelling - 6N/7D 2+2+2
Backpacking has been an adventure, and when an opportunity of exploring the beautiful gateway of the Himalayas presented itself for the Sikkim Darjeeling Tour, I was always ready. Sikkim has its own beauty and is a popular & safe destination for holidaying for solo travelers and family. Finding inner peace in Sikkim's monasteries is always refreshing. Wrapped in beautiful clouds, one of the most beautiful hill places in India is Sikkim. Travelling to Sikkim is always best because of the people are sweet and warm and the monasteries and ropeways are a best relaxing options for the travelers. Small but beautiful, Sikkim is in the Eastern Himalayas.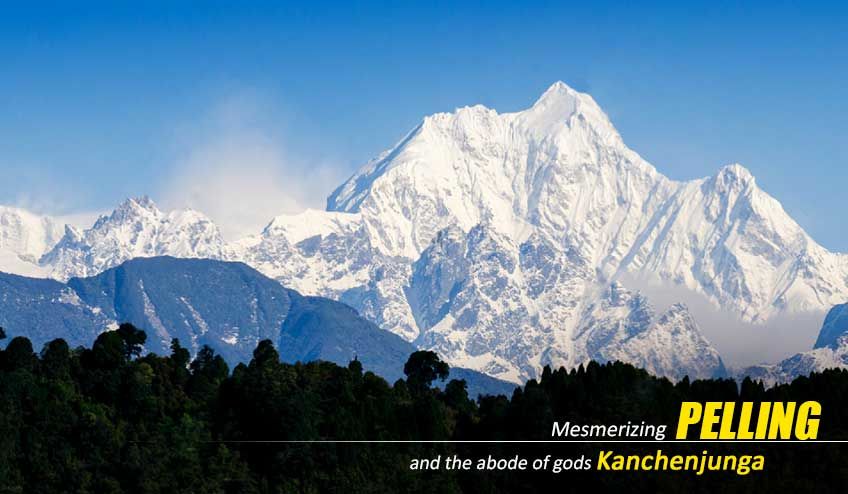 Wildlife and nature in Sikkim
Sikkim is home to flora & Fauna like woodpeckers, kingfishers and other birds. In Sikkim one will find musk deer's, the Himalayan black bear, the famed snow leopard, Thar yaks, wild ass, bharal or blue sheep and Red Panda, which is the symbol of Sikkim.
Religion and Festivals
Sikkim's traditions and festivals strongly influenced by Tibetan customs, while retaining the diversity of the ethnic groups that inhabit the land. Namely, the Lepchas, Bhutias and Nepalese. Phanglhabsol festival in August or September are the most important annual festival of Sikkim. The dance performed by the Masked dancers in honour of the presiding deity, Khangchendzonga.
So here are a six Nights and Seven days Sikkim Darjeeling tour itinerary, to help you discover its many magical wonders.
Getting there-
The nearest railway station is in Siliguri, and the nearest airport is Bagdogra. Sikkim Tour Package from Siliguri is the best & cheap option for everyone and budget friendly.

I began my journey from Kolkata to New Jalpaiguri Station (NJP). On the way, the breathtaking natural beauty that we got to witness totally made us forget everything else.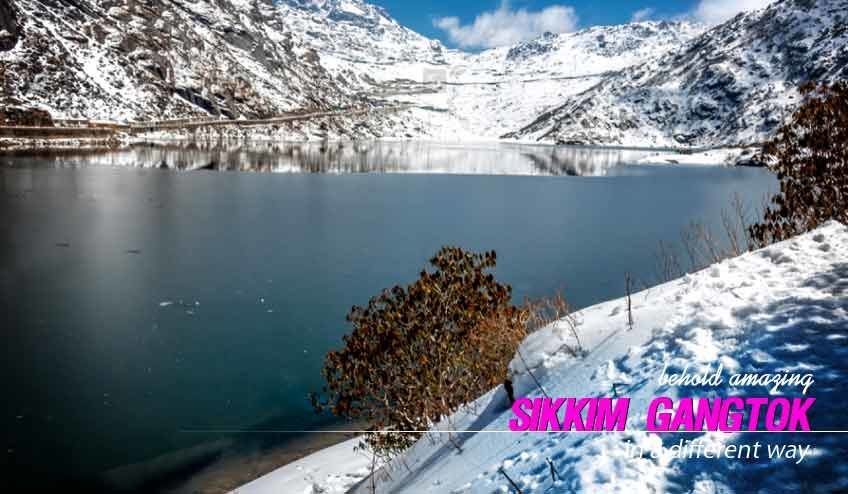 Itinerary for Gangtok Pelling Darjeeling Tour 
Day1: Arrival at NJP & Transfer to Gangtok- Gangtok, for obvious reasons tops the list of things to do in Sikkim. Sikkim's capital gives the perfect base for exploring the rest of the state, and travellers therefore can't stop talking about it. One will find excellent views of the Kanchenjunga and the best momos in the country are additional gifts for your trip. Do try their authentic Sikkimese and Nepali cuisine, if anyone wants to explore something different.
Overnight at Gangtok.
Day2: Gangtok Sight Seeing-Spend the whole day with the beautiful sightseeing like-
Tsongmo lake- It's magical to witness the clear blue skies against the backdrop of snow-clad mountains and near the frozen lake one can also opt for yak rides. It's a holy lake that looks exquisite with the snow-capped mountains.
Baba Mandir-The temple constructed for Baba Harbhajan Singh, and it is said that even after his death, he is protecting the border and informing about any suspicious activity to the fellow army Mens.
Nathula Pass.
For Shopping- MG Marg in Gangtok is a fantastic upbeat open-air walk path-only shopping place; Gangtok is worth it just for MG Marg. It is full of garments shops, souvenirs shops, food stalls, a perfect place for evening hangout.
Travel Tips:
Carry two passport size photographs and photocopies of Adhar card, it requires these for getting Nathula pass visit permission.
For Nathula permit, it depends on Weather condition also, if the weather is bad, one will not get the permit.
Carry thermals, sweaters at the time of Nathula, and old age people should avoid this place.
Overnight in Gangtok
Day 3: Transfer to Pelling- Pelling is a small town in the west part of our beautiful Northeastern state of Sikkim. We know Pelling for its rich heritage, culture, and historical places in the entire town. I felt that the best views of Mount Kanchenjunga are from Pelling, and you absolutely can't get enough of it. And When in Pelling, the Sewaro Rock Garden is a great picnic Spot for family groups and finds peace in the Pemayangtse Monastery because silence is therapeutic and people who are going for peace will love it. Overnight at Pelling, enjoy the evening in the hotel.
Overnight in Pelling
Day4: Pelling Sightseeing Tour- After early breakfast start for Pelling excursion- Tashi View Point, Kanchenjunga Water Falls, Pelling Skywalk and Sangacholing Monastery, Pemyangse Monastery.
Places to eat in Pelling-
Melting Point Restaurant, Lotus Bakery.
Overnight in Pelling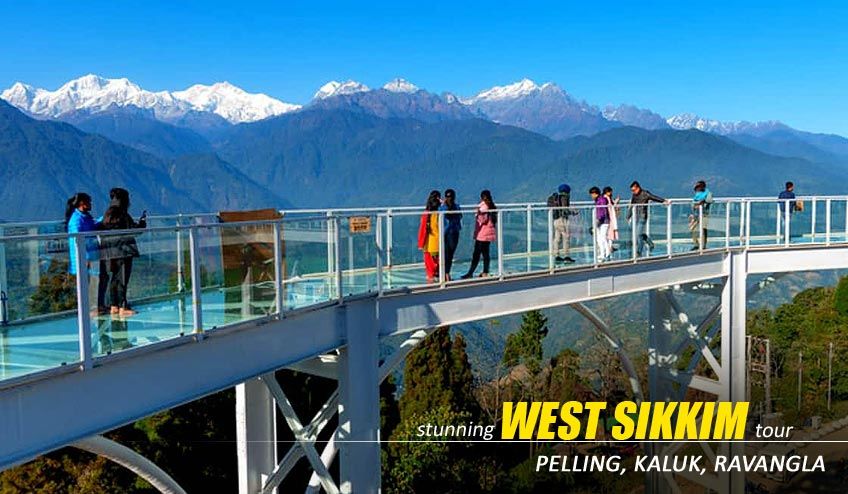 Day5: Darjeeling transfer- Whether you are a tourist, trekker, traveller or lone backpacker, Darjeeling tourism welcomes you with open arms and shows you the best of the eastern Himalayas. Enjoy the evening at Mall road, do shopping or lesuire.
Day6: Local sightseeing- Start the day with early morning visit to Tiger Hill Sunrise Point, after the sunrise spend the whole day by local sightseeing like Batasia Loop, Ghoom Monastery, Rock gardens, Japanese Temple and Peace Pagoda, Rangeet Valley Passenger Ropeway.
Places to eat in Darjeeling-
Glenary's, Keventer's is the must visit place if you are in Darjeeling. And Darjeeling tea is one of the attraction if you are a tea lover.
Overnight in Darjeeling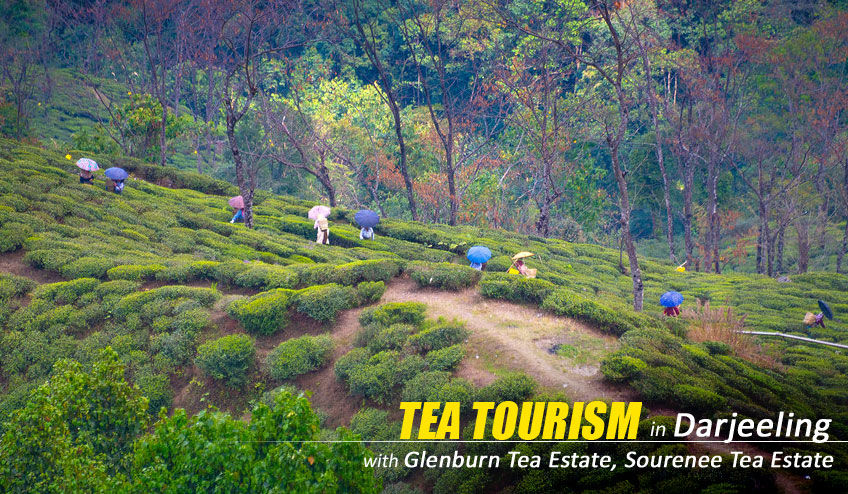 Day7: The Sikkim Darjeeling tour ends here, Move towards NJP Railway Station with beautiful memories of Sikkim & Darjeeling.
Where to Stay-
Gangtok- Himalayan Height, /Sikkim Retreat
Pelling- Tashi gang resort, /Crassula Ovata.
Darjeeling- Golden height Enclave/Hotel White Yak.