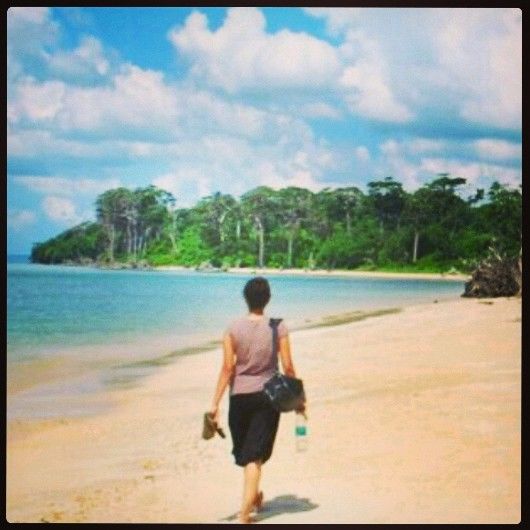 It was early 2011. The mountains in Dharamsala were painted with snow. When I got off the bus that cold January morning, I honestly didn't know I was at the beginning of a long solo trip for girls along the backpacker circuit of Northern India. I went on to spend the following 5 months on the road in my homeland – in trains, ashrams, countless guesthouses, tents and monasteries. I had a small Nokia phone, a large backpack and a perpetual disbelief at my decision to travel on my own in India
Now, this was before the 2012 Delhi incident that exposed the violent patriarchy in our society; yet an Indian girl travelling on her own was as much a topic of finger-pointing back then, as it is now. Sometimes it got worse than finger-pointing. This one time, in Puri, a mob of angry men in the neighbourhood got so agitated about my travelling situation, they called the police to investigate me! There were other minor instances of stalking and immature gestures; silly comments about my character, my family at times. But this is as bad as it got.
In some situations, I didn't do very well. I was often defensive, rude and in my defence, a naive 23-year old. I often felt frustrated and wanted to be left alone. "Why are you on the train by yourself?" Well, why the hell are YOU on this creepy train by yourself? Where are your parents and your wife, you nosy hypocrite? Completely unnecessary.
Three years later, with the supreme powers of hindsight, I have developed these three magic mantras for not losing my shit in India and planning a solo trip for girls in my friend circle.
Mantra one: "I own my desire to travel"
Women have this extra-ordinary capacity for self-doubt and the ability to blame themselves for everything. Yes, all women! When confronted, women tend to question their own choices. There's no need to question your wanderlust. Own it yourself and the rest of the world will come to terms with it in due time
Mantra two: "I am going to take it easy"
Refrain from covering too much ground, too quickly. India is by far the most exhausting country to travel within. Give yourself time to recuperate, limit the place-time ratio. Shanti! Shanti! The extra time you'll get will translate into increased interaction with the locals.
Mantra three: "I am always in charge."
The importance of self-confidence cannot be overstated. Know that you are always in control of your own situation. Male travellers feel entitled to this kind of self-confidence, whereas women often struggle with it. If you are unhappy or uncomfortable in a situation, speak up and/or leave. You never have to do anything, you don't want to. Ever.
When we are on the road, we are the ambassadors for independent travelling and represent our large and growing community. It is important then to communicate our love for solo trip for girls in a positive way to those who are curious. Give people a chance to understand that you may be an exception, but you are not an anomaly. So let's be positive, own our desire to travel, take it easy and know that we are always in charge.
And packing light always helps :)
From Dharamshala To South Goa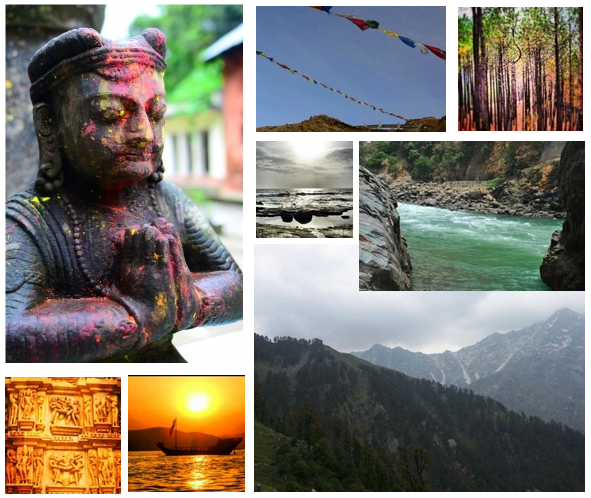 Dharamsala was a snowy fairytale. I learnt to count in Tibetan. I made friends with monks and poets. I gave lessons in theoretical physics in exchange for secrets of transcendental meditation. I danced with toddlers to the tunes of Tibetan mountain songs. In just a couple of months, I had gone from an off-the boat college freshie to a teacher, a caretaker, an amateur linguist, and a traveler.
Yoga and excellent food. Lounging by the river with some excellent company.
There's no place like Varanasi and it is impossible to replicate the shape and aesthetic that the centuries have lent the city. I got here in the thick of summers in the off-season. Wandering the streets which will go on to become one of my favourite places in the world.
It took me some 20 hours on a bus to get here from Varanasi. The lake, the quiet and the weather instantly refreshed the hours of exhaustion.
Annapurna Circuit trek - the place where I realized i was exactly where I was meant to be, and always had been
Vibrant, colourful city. A delight for all senses. I ended up staying longer than I planned on because of on and off political protests at the time.
A quick getaway from Kathmandu. Beautiful rolling hills and paddy fields, away from the city noises.
I took a bus to the border from Kathmandu and got to Darjeeling via Siliguri. Unfortunately, the place was extremely crowded. I decided to move on to Gangtok.
Its crazy how crowded Gangtok can get. After weeks in the high Himalayas, I just couldn't enjoy the noise. So of course I left right-away for an even noisier destination - Kolkata.
I've always loved this city. I spent my time here volunteering at the Mother Teresa's Missionary Foundation and internet cafes trying to book a tatkal ticket to my next destination.
Didn't really get to enjoy this city much. Better times were to follow at the next destination.
The loveliest temples and lovelier people. I made friends with a kid who took me around on his brother's motorbike to explore Bundelkhand and its many, fascinating villages.
I reached North Goa, just as the monsoons had started pouring. The beaches were empty and misty. The best season to see Goa is the monsoons
This beautiful beach is close enough (20 mins) to the shacks of Palolem Beach, but far away from the party noise. The roads are smooth, however extremely dark at night.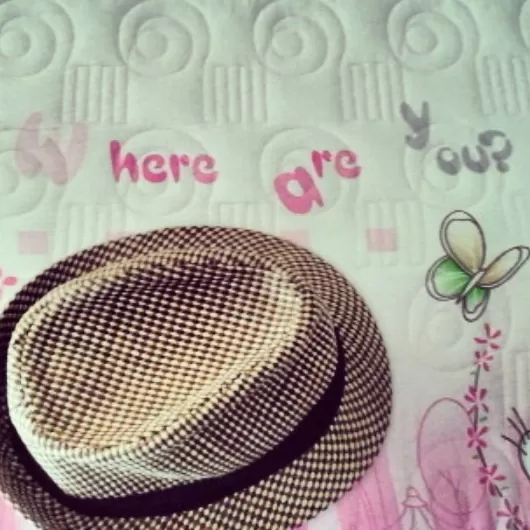 This was as far as I got on my budget. I was soon on a train back to Delhi. This is my story of how I travelled solo in India. Share your version of solo trip for girls too.
Frequent Searches Leading To This Page:-
solo trip for girls in India, best places for solo trip for a girl, best places for female solo trip, solo trip for female in north east India