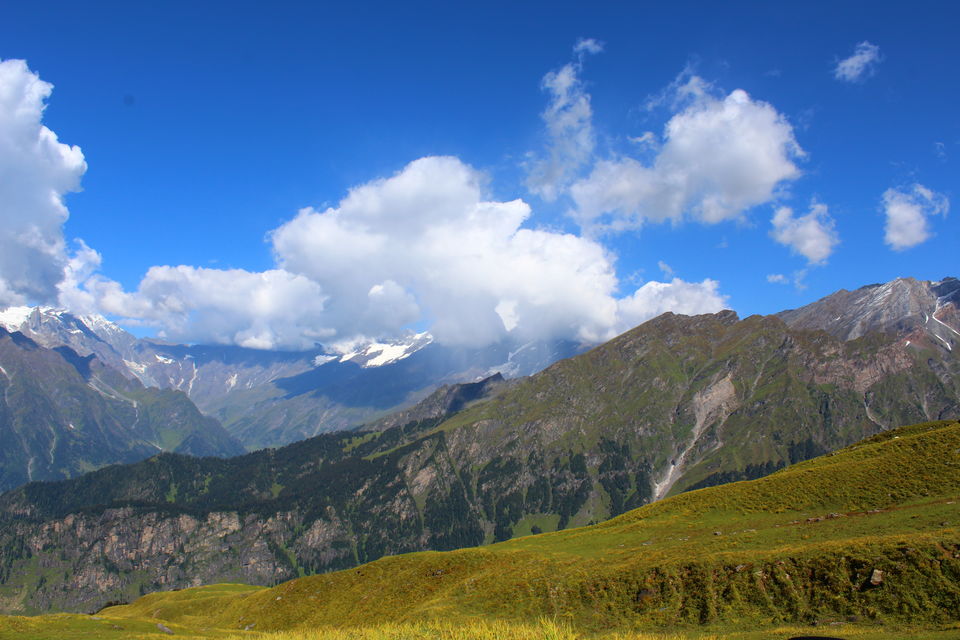 "It is not the mountain we conquer, but ourselves."

– Edmund Hillary
Having done a couple of day treks I yearned for a longer and a more challenging one. Graduating to a two-night and three-day trek seemed like a reasonable idea considering we (the group) didn't want to go with any of the trekking organizations. So, a longer duration along with the fact that we were self-organizing it, was challenging enough, and got me super excited!
The Destination
Bhrigu lake, takes its name after Maharishi Bhrigu, one of the great seven sages. It is located at a pristine location at a height of 14100 feet in the Kullu District of Himachal Pradesh. The locals from the villages close by encourage the trekkers to ascend the heights to witness an extraordinary phenomenon – they say, the lake never freezes completely! It is believed that the sage meditated here and has rendered the water sacred. Hence, even though the lake exists at such a high altitude where the temperatures drop to sub-zero levels, it never freezes. Wow!
On this exciting note, I would like to welcome you all, fellow trekkers to this blog! Heya!
This trek was an enthralling and an extremely rewarding experience. The experience would be incomplete without sharing it with our very own growing community of trekking and travel enthusiasts.
What made it so rewarding? One of the major reasons is that the entire experience unfolded, gradually, organically, as we explored possibilities. Now, POSSIBILITIES is the key word here and captures the spirit of this blog well. This blog is NOT that rigid list of things to do but rather a suite of options. As a collective (not limited to the five of us but to each and every individual we met, shared a moment or two with, sought help from) we were empowered by multiple perspectives, approaches hence possibilities!
If you are seeking just that right amount of information on the Bhrigu Lake Trek, that is good enough to get you pumped about it but not over the top that saturates all your excitement, then you've landed yourself on the right page.
Looking to book a similar experience? Click here
Here are some important details to establish the context of the trek done by us –
Dates: 10th September to 12th September 2017
Group size: 5 (4 M + 1 F)
No. of days: 3
This is a suggested itinerary -
Day 1: Travel Day: Overnight journey to Manali from Delhi.
Volvo buses ply from Majnu ka Tila or you could self-drive/rent a taxi. Brace yourselves for a minimum of a 14-hour journey!
Day 2: Rest Day: Reach Manali by forenoon. Relax, prepare, mentally prepare!
In case you want to rent trekking equipment there is Karan Garments, a general warm clothing and trekking equipment store right opposite Van Vihar. You can rent a sleeping bag for INR 200 per day and a tent for INR 300 per day.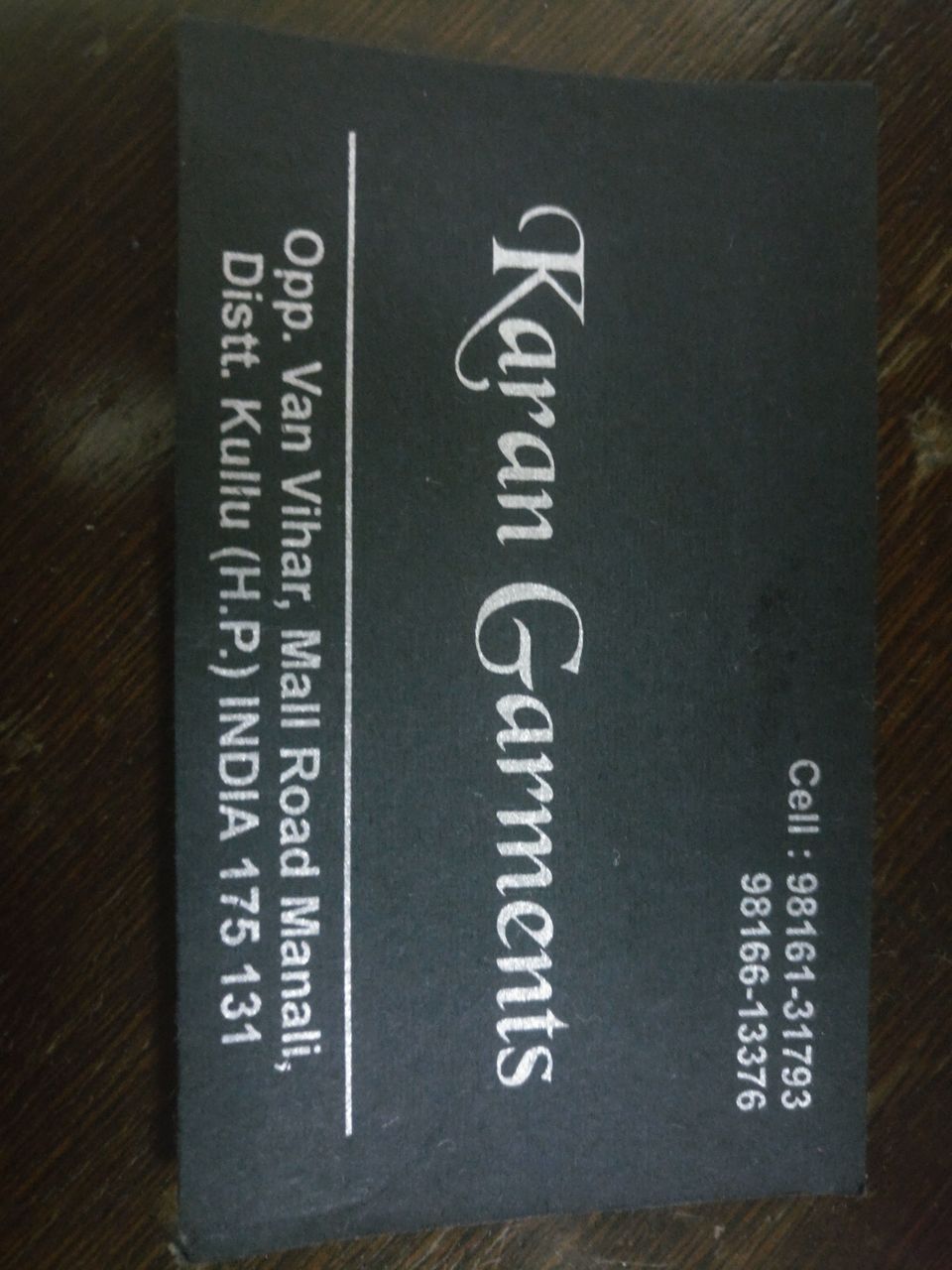 Day 3: Trek Day 1: Start your trek from Gulaba Check Post to Rola Khuli.
Gulaba Check Post is a one-hour drive from Manali. Your vehicle cannot go beyond the Gulaba Check Post without a permit from the SDM office as only 400 vehicles are allowed on the Leh-Manali Highway via Rohtang Pass every day. In case you are wondering if you need the road permit to go up to Gulaba Check Post, you don't need it. So, don't fret about it!
Your vehicles can be safely parked at the Gulaba Check Post. Bhrigu Lake Trek begins at the 5th turn (about 5 Kms) on the Leh-Manali Highway. There are some shortcut trails which cut across the winding road and gets you to the actual start sooner. Although these shortcuts cut short your time by half, they are equally steep and tricky. For some, it is a little too much thrill too soon. The long route or the short cuts, it is completely up to you! Either way, you will get there!
This stretch will take at least 5 hours as you ascend almost 4000 feet on relatively steep slopes with rucksacks on your back weighing anywhere between 10 to 20 Kgs. Keeping this in mind, it is advisable to start not later than 11 AM from Gulaba. You are expected to reach the base camp at Rola Khuli at about 4:30 PM.
A possibility – Do consider an option to not trek all the way up to Rola Khuli on the first day but to pitch your camp about an hour away from it. Well, we exercised this option when we had absolutely no choice left to us due to time constraints. Thinking of it in hindsight, it was a great decision! Why? Because the majestic view of the Pir Panjal Range from these locations is breath takingly beautiful and these locations are cut off from whatever little crowd this trek attracts. It is worth mentioning though that it will be much more open, which means prone to winds! The Rola Khuli campsite on the other hand is nestled in a mini valley, hence better protected from cold winds, and also has a stream flowing by that shall take care of your water needs.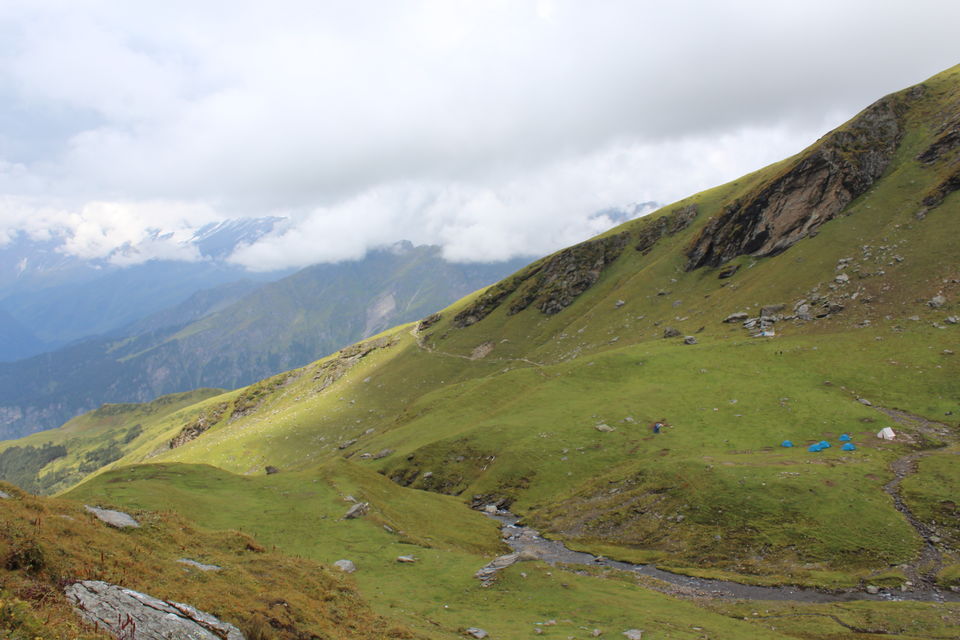 Day 4: Trek Day 2: Begin the trek uphill to Bhrigu lake from Rola Khuli.
Good time to start the trek is 10 AM as it takes about 3 hours to reach Bhrigu Lake.
Here onwards the trek becomes more challenging with the slope becoming relatively steeper and also the terrain changing to a rocky one.
Expect to reach Bhrigu Lake latest by 1 PM. You can spend an hour or so by the lake provided the weather favors you.
The trek downhill back to Rola Khuli will take about 2 hours.
Day 5: Trek Day 3: Trek down from Rola Khuli to Gulaba and ride back to Manali.
You can relax, unwind and start your day late today! It will not take more than 2-2.5 hours to conclude your trek at the Gulaba Check Post.
A friendly advice – please make sure you clean up after yourselves and leave the place better than how you found it! Do carry back all your plastics, glass bottles, wet wipes, wrappers, etc.
Day 6: Travel Day: Overnight journey to Delhi from Manali.
In case you are taking a bus from Manali, then it will be an overnight journey back to Delhi. In case of rented cabs/self-driven cars, you can start forenoon and plan to reach Delhi by midnight.
With one buffer day(advisable), the Bhrigu Lake Trek comes out to be a 7-day affair!
Which time of the year should you do the Bhrigu Lake trek? There is a 4-month window i.e Mid-May (when the snow recedes) to end of September (before the winter sets in). However, whatever time you decide, one needs to be mindful of the weather en route to Manali as there are possibilities of landslides and heavy rains. Also, the weather is largely erratic – it might be sunny in Manali but Rola Khuli could be reeling under a hail shower. It is advisable to take a call on trekking to Bhrigu Lake depending upon the weather conditions at Rola Khuli then. Well, we were victims of another degree of this erratic weather - when we began, Rola Khuli had clear skies and sunshine but midway, the weather soured and we were met with multiple hail showers!!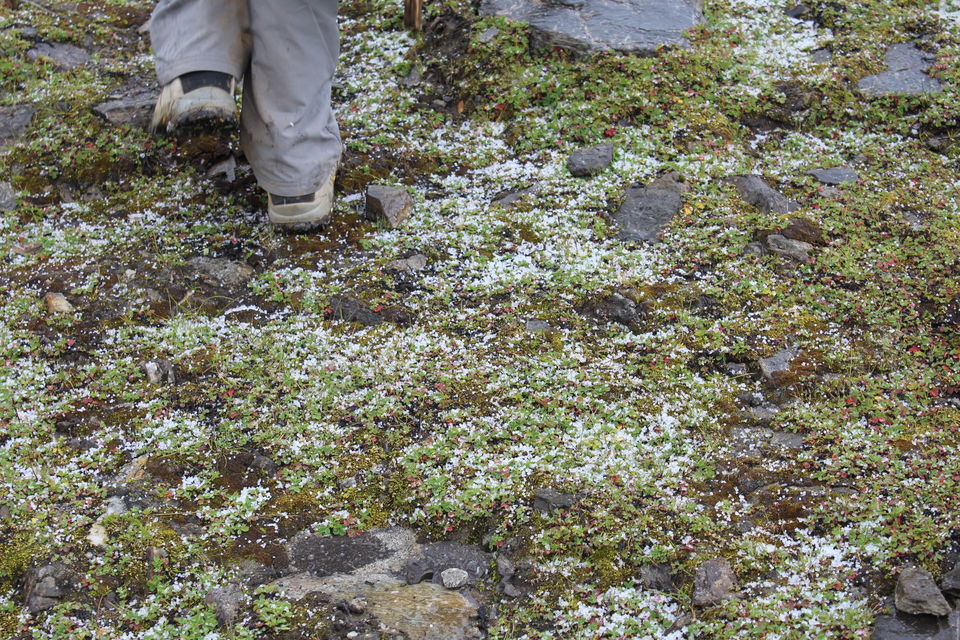 General pointers:
If you're going solo or just a group of friends (like us) without any professional assistance, not to worry! We were initially worried about the following 3 aspects:
1. Will there be a well-formed trail?
2. With no food beyond Gulaba, how do we feed ourselves?
3. What sort of wildlife exists? Is it safe out there?
We couldn't get easy answers to any of these but had them answered gradually over the trek. Although, those early apprehensions pushed us to reach out to some locals in Manali and request them to accompany us. As lucky as we were, they agreed (for a minimal cost)!
To answer the above questions –
Trail:
The trail is well formed from Gulaba Check Post to Rola Khuli. 70% of this stretch is steep and remaining 30% is a flattish trail cutting across hills since you would have gained the altitude by then. Upwards from Rola Khuli towards Bhrigu Lake, the trail is not very well formed and would advise taking a guide/local along. The first 50% is a steep hike and remaining 50% is steep but rocky. And that becomes a game changer as it requires one to tread very carefully.
The trail is steep and the trek is NOT easy! Yes, it is definitely doable, provided you are will powered! I shall categorise this trek as moderately difficult because it is really the steepness of the entire trail that makes the trek challenging.
Food and water:
While a lot of the blogs on the internet say that there is no food available beyond Gulaba, we found warm food awaiting us at the Rola Khuli base camp. There is a cosy little shack run by a father-son duo serving hot yummy omelettes, Maggie, coffee, tea, dal rice and the whole gamut of what we can call food at an altitude of 12,500 feet!
Make sure you carry 2 litres of water per person on Trek Day 1 (carrying more was at least humanly impossible for us). From next day onwards, you'll come across multiple streams and miniature water falls where you can refill your bottles. Sure, of its sweet taste but unsure of its purity we carried an iodine tincture with us. 4-5 drops for a litre of water and rested for half hour, the water is good to consume!
Weather and wildlife:
Weather was extremely pleasant during the day. Most of the day one layer would suffice. But nights were starkly different – Thermal inners + t-shirt + sweater + jacket + sleeping bag!
Trekking shoes are necessary especially if it is raining, you'll need a firm grip. Also, ponchos will invariably become your most prized possession on this monsoon trek!
The wildlife is sparse and not at all the harmful kinds – wild horses, cows, herds of sheep, yaks and loving hairy mountain dogs will keep you company throughout the trek. With those wild horses, striding in the meadows, it seems like a scene straight out of a fairy tale! Also, you'll be adored by mountain dogs. When we met Johnny the first day and the way he ferociously protected our camp (against cows!) on the first night, we knew we were in safe hands. Ha!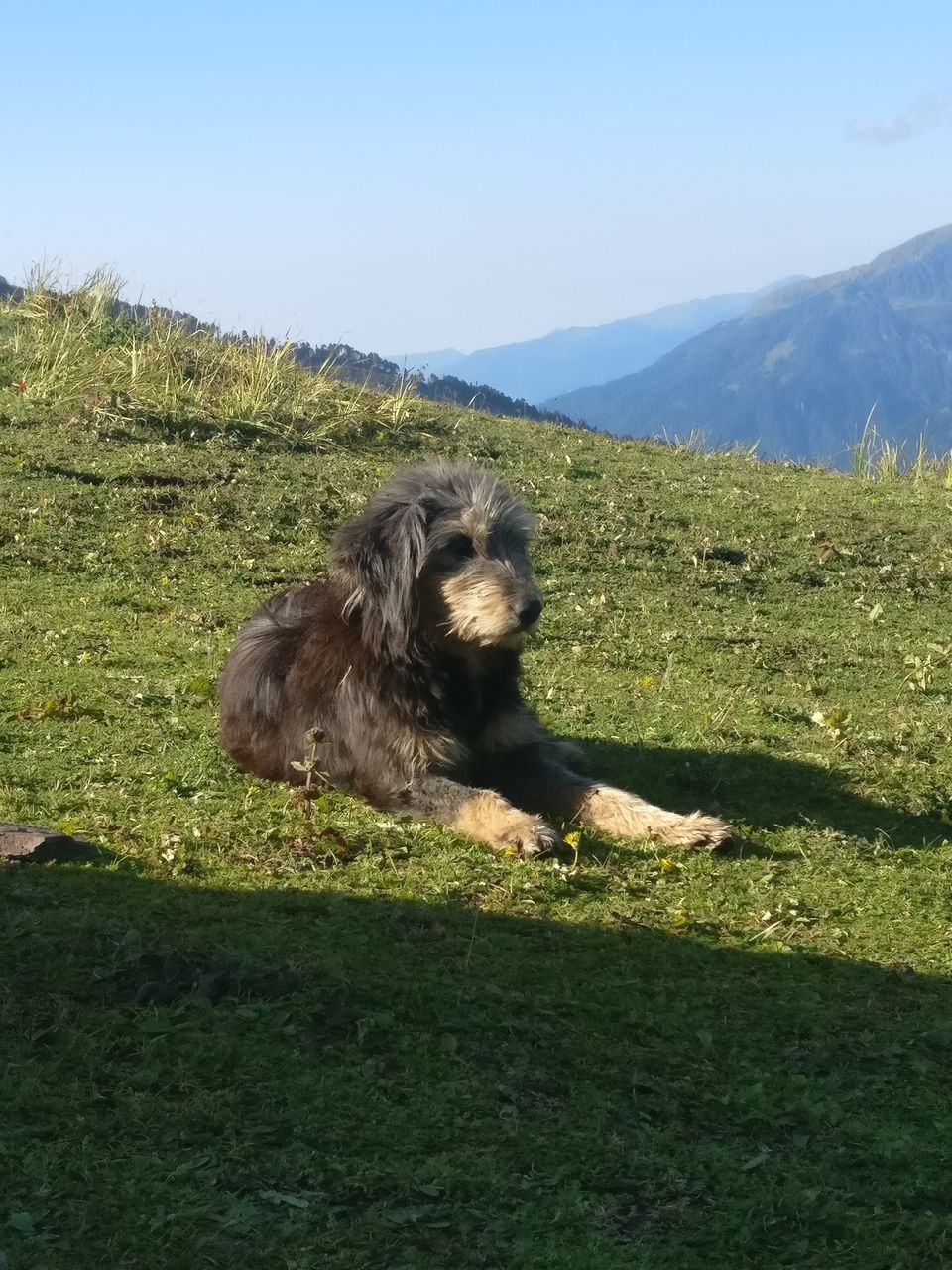 Final Thoughts
After this long arduous trek, what you witness at an elevation of 14,100 feet is surreal! It is an intimate experience that leaves an everlasting impression on you. It is exactly for this reason that I chose not to over expose myself by viewing treated photos on the internet and allowing them to skew my expectations. I wanted it to be my first time! In the same spirit, this blog written by me doesn't feature a picture of the lake. Apologies folks! Let it be your first time too! But what I can vouch for is that the beauty of that serene lake nestled between the mountains at the end of it all is worth every penny spent, every step you trudged along the steep slopes with and every thudding fall you took!
Happy trekking guys!!