India is the cradle of many civilisations. Many cultures took shape here, and many religions found their origin on this holy land. While we have clear evidences of Hinduism, Jainism and Buddhism originating in the Indian subcontinent, the origin of Christianity hasn't been associated with India. However, a shrine in Srinagar called Roza Bal has gained popularity in media as the tomb of Jesus Christ.
Was Jesus Christ buried in India?
Travel brings all kinds of stories with it—factual, mythical and supernatural. Sometimes, it is easy to tell one from the other. At other times, stories may need further investigation.
In the year 1887, Russian traveller Nicolas Notovich, on his odyssey to India, stumbled upon the story of Issa (Christ). Nicolas was told that Issa's life was documented in manuscripts which were preserved in the monasteries of Lhasa. These manuscripts were written in Pali, and could only be deciphered by the important monks. A Tibetan translated version of some part of the manuscripts was available at Hemis monastery in Leh.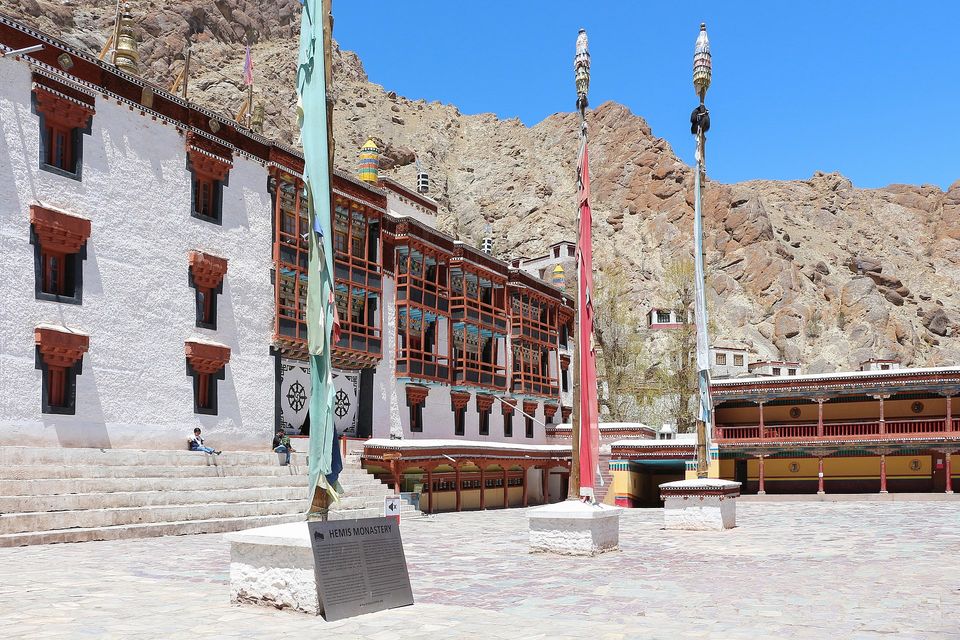 Nicolas travelled to Hemis, where he was shown these scripts. Later, he tried to collect information on Issa's life in Tibet. But, being a white guy, he wasn't given access to religious texts in Tibet. Of all the information he gathered in India and Tibet, Nicolas tried to challenge everything that was known about Jesus's life.
Nicolas's book,The Unknown Life of Jesus Christ, caused an uproar in Europe. Many scholars were sent to Hemis to validate the truth of the blasphemous book. For over eight decades, theologists and researchers of culture made visits to Tibet and Ladakh in search of truth of the story. In answer, they got affirmation from the lamas and monks who testified the existence of manuscripts written about Issa's life. They claimed that Issa spent his unknown years in Tibet learning spirituality, and lessons from Buddhism, before he went back to Israel, where he was crucified. The documentation began a few years after the crucifixion.
The Buddhists revered Issa as one of the Buddhas (the enlightened one). Issa Buddha rose above from the rest to teach lessons in love, compassion and spirituality to the world. He was killed by the pagans whose children later adopted his lessons, and created a sect that expanded to be known as Christianity.
Controversies
There is a conspiracy theory that the Vatican does not want to accept the truth that Jesus just spread the Orient lessons he learnt from the Himalayas. Hence, they call Jesus's association with India a hoax.
Where is the Tomb of Jesus Christ?
The Roza Bal is a shrine located in Khanyar in Downtown area of Srinagar. Whether it is the tomb of Jesus or of a local messiah whose story is similar to that of Jesus, has been a matter of long argument. But what remains important is the spread of the news in social media has been bringing large number of western tourists to the shrine which is doing good for the traders here.
Are you interested in visiting the tomb of Jesus Christ or have already been there? Share your experience with the Tripoto Community.