Without giving a second thought, we headed to explore the most unexplored tourist destination in Odisha. We had to cover almost 10 kilometers from Rajnagar to reach the village, Pentha. There was no limitation to my excitement as I had never been to such a fantastic place - being staying so close. As our car inched further, I could see a sand barricade standing high up to 15 ft. At first, I had no clue about this giant barricade - mixture of sand and soil I guess. I couldn't hold my curiosity and ran up to see what the barricade had been hiding. "Oh My God, it's unbelievable." The views my eyes captured were incredible. "How could I miss such a beauty of nature right next to my home for so long?"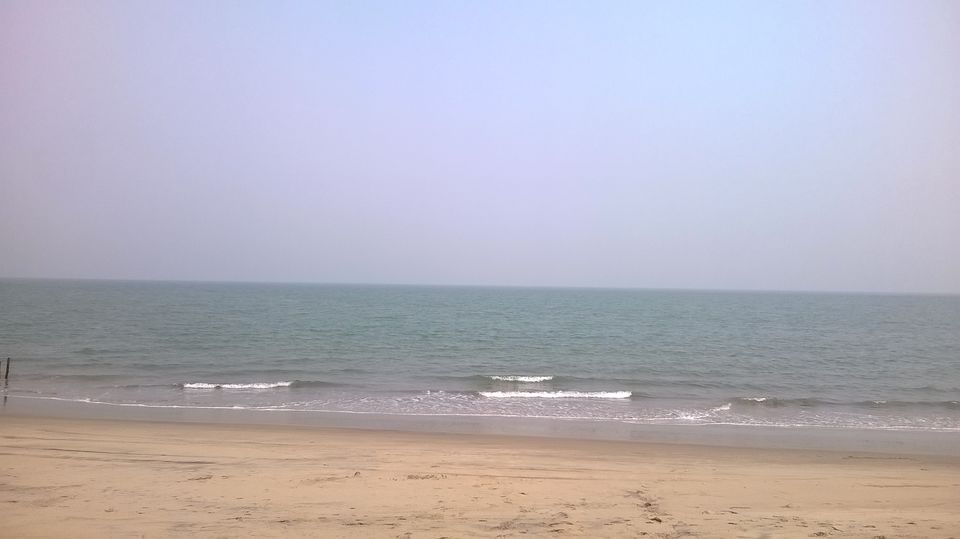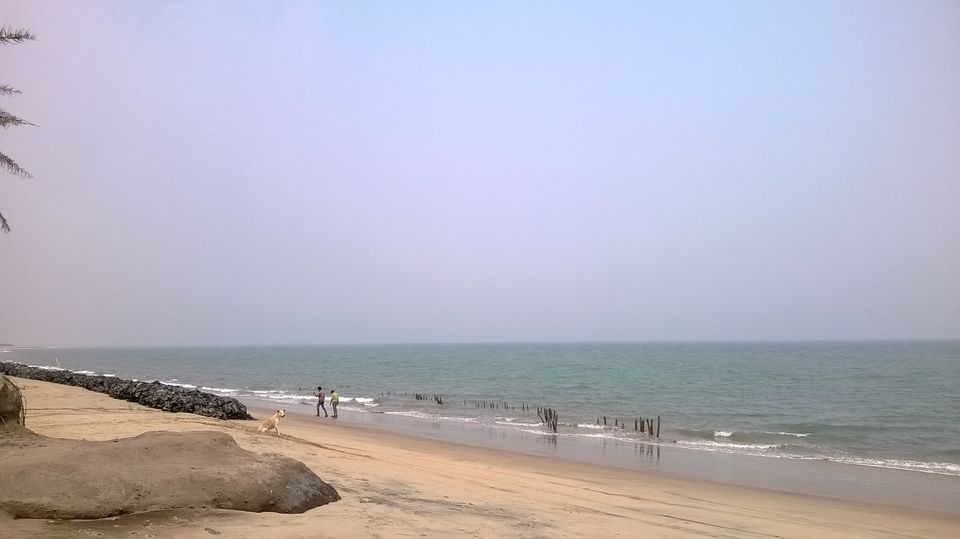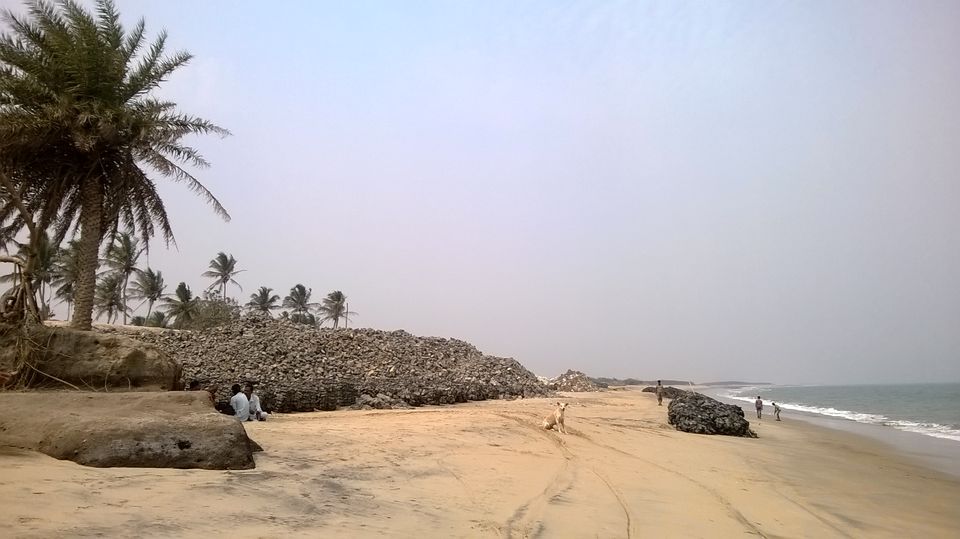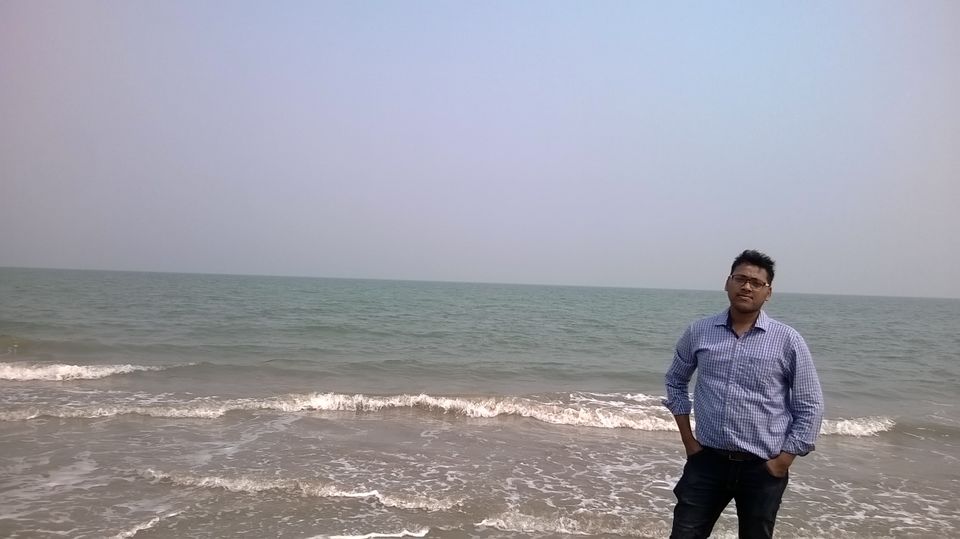 The "Pentha Beach" is a perfect combination of sun, sand and sea. Mangroves and pine trees create the scenery pretty mesmerizing and charming. The roaring waves hitting the shore of Bay of Bengal will remind you the prominent beaches of Puri and Gopalpur. We could not resist ourselves from taking pictures on the backdrop of awe-inspiring infinite water and golden sandy beach. There was no one except immaculate beach, crystal clear water, the tress and the beautiful red crabs.
Did you know red crabs can run so fast? I could not believe my eyes when I discovered that crabs can run so swiftly. We tried to get hold of some of them, but in vain. Only the driver could manage to catch a few. Every time I attempted to catch them, they dug up the sand and managed to escape. The beauty of the place was so intriguing that at one time, I thought to shift in there. Leaving the place and coming back to our own place was very tough. We ended the trip on a high note when my nephew showed signal to attend the call of nature right on the beach. I did not want to say good-bye, but we had to return.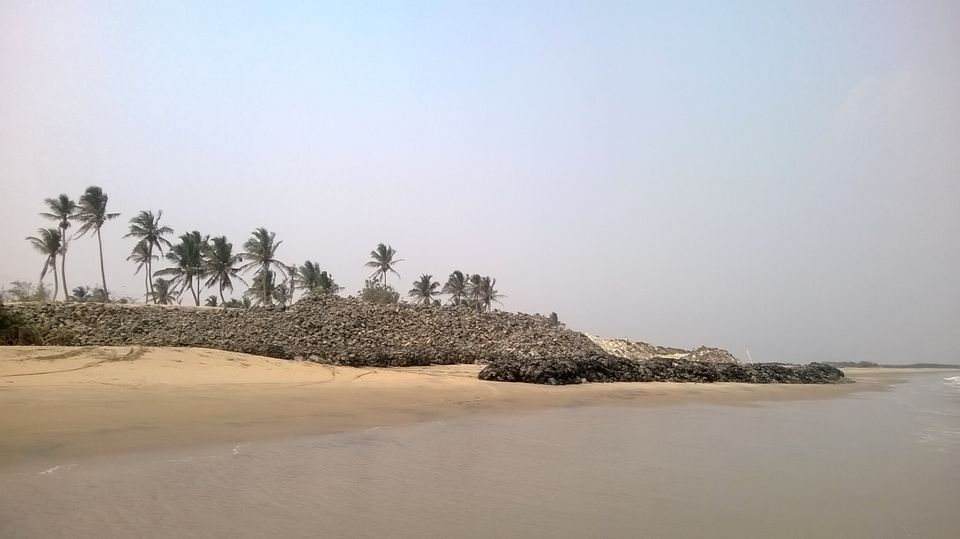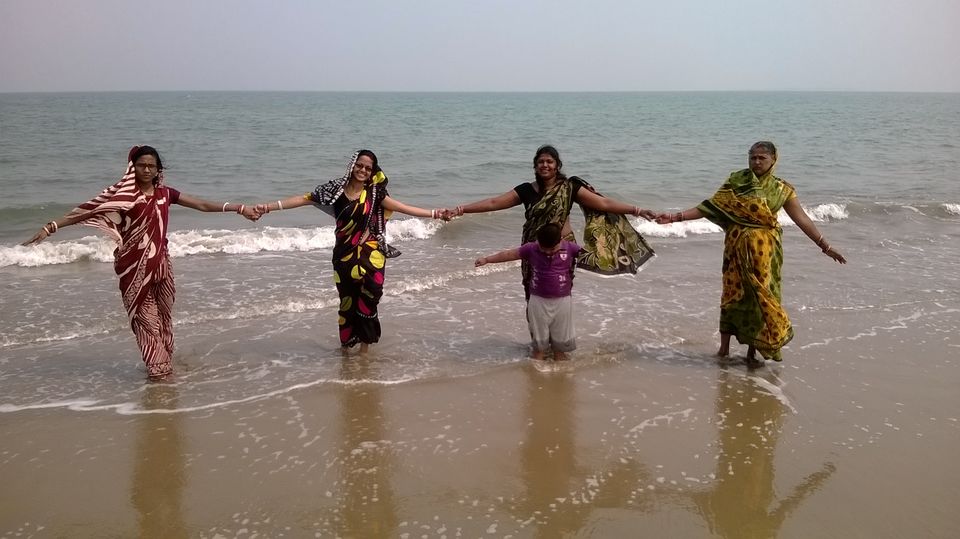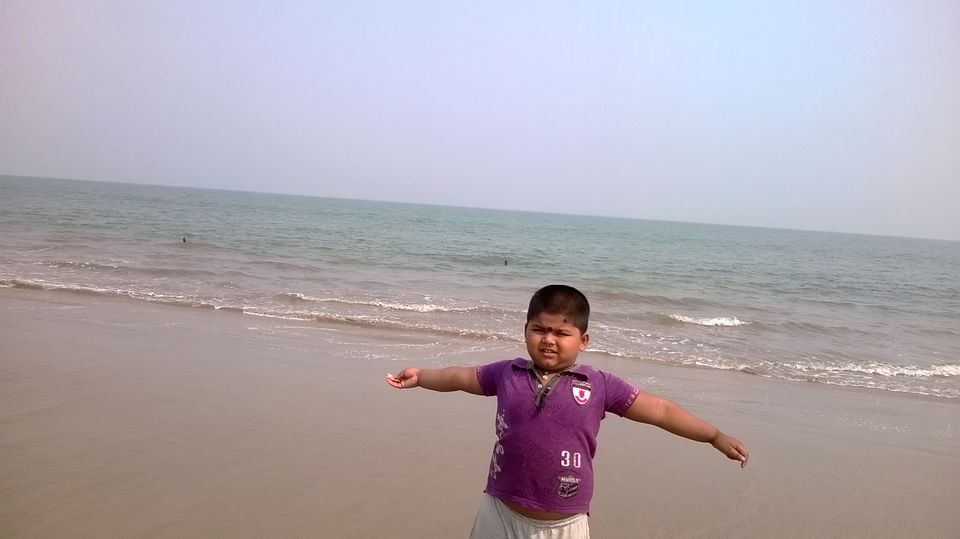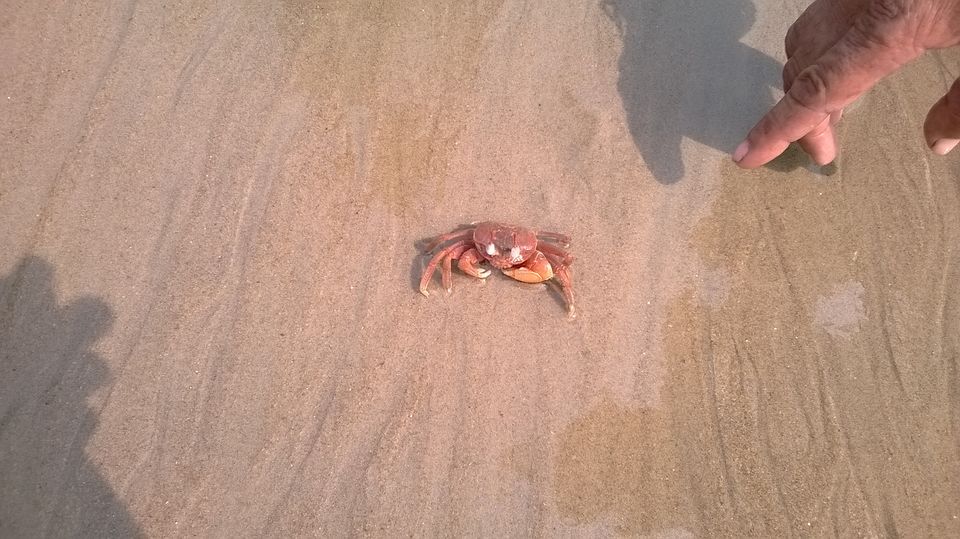 The short trip was pretty thrilling for me and my family. Everybody loved the beach, its tranquility and serenity. The beach is undoubtedly a must visit for all beach lovers and nature enthusiasts. Nothing can deprive the Pentha Beach from being listed amongst the top beaches of Odisha. Away from frenzy crowd, the Pentha Beach is a superb place yet to be explored fully.
But, I was little disappointed to find no hotels close to the hotspot. Perhaps, this could be the reason why visitors are not turning up in huge numbers. OTDC (Odisha Tourism Development Corporation) should take appropriate steps and make the district of Kendrapara worth visit.
Address: Pentha Beach, Village: Pentha, P.S: Rajnagar, Dist: Kendrapa, State: Odisha.
Rajnagar: 10 km Kendrapara: 45 km
Bhubaneswar - 150 kilometers.
Frequent Searches Leading To This Page:-
Puri beach holiday packages, odisha beach special holiday packages, beach special holiday tour, Orissa Family tours, beaches in odisha