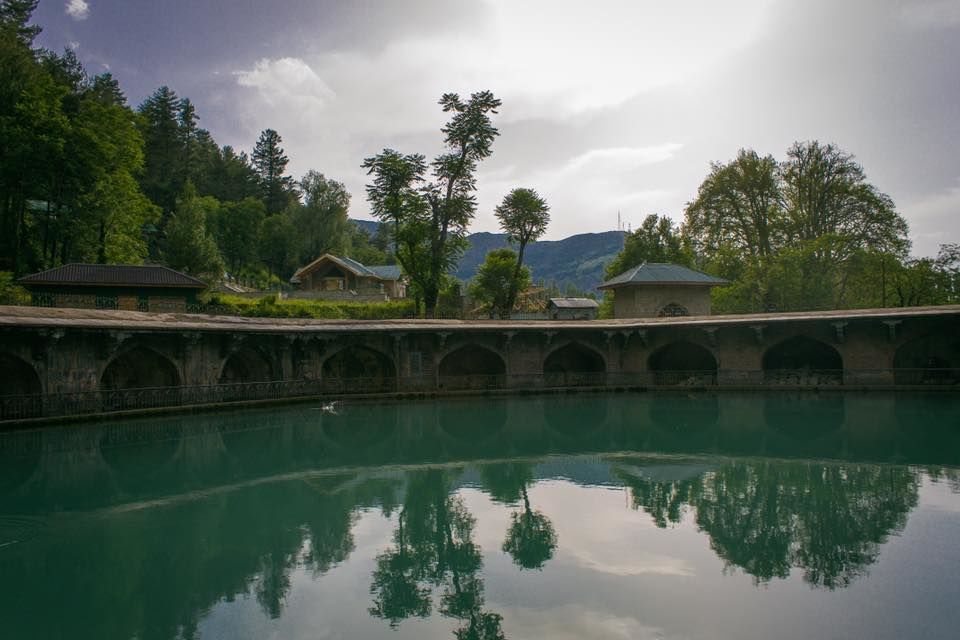 South Kashmir is very much unknown to the tourist circuit and is not considered before the pristine, popular destinations of Sonamarg, Gulmarg, Pahalgam, etc. This has created an advantage among the backpackers who want to escape the crowd and find cheaper homestays and seclusion amidst the blissful vibes of the nature.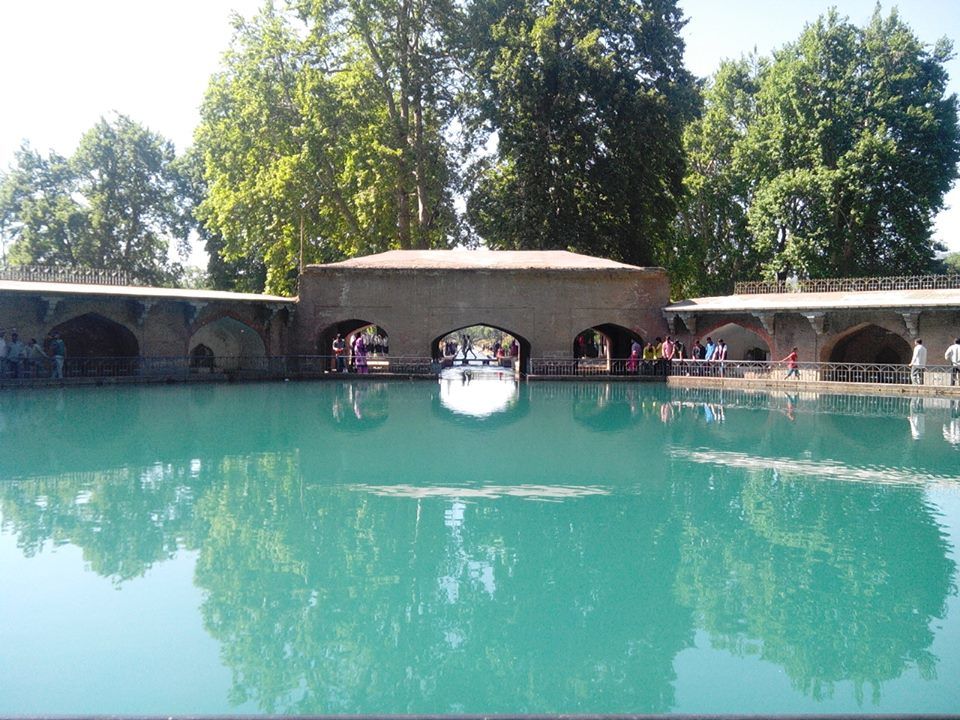 When I was in Srinagar and overstayed my time around Dal Lake, I was also looking to visit places that were rather unknown and would show me something unseen about Srinagar. On my visit to Sonamarg, I met a travelling couple who were headed to a place called Achabal. It was in Southern Kashmir, close to Banihal which was luckily the last stop of Kashmir railway route after which you are supposed to commence your journey to Jammu.
Now I had two choices. I could either go to Jammu and end my trip or extend it for a few days and explore this unheard part. I obviously did the later.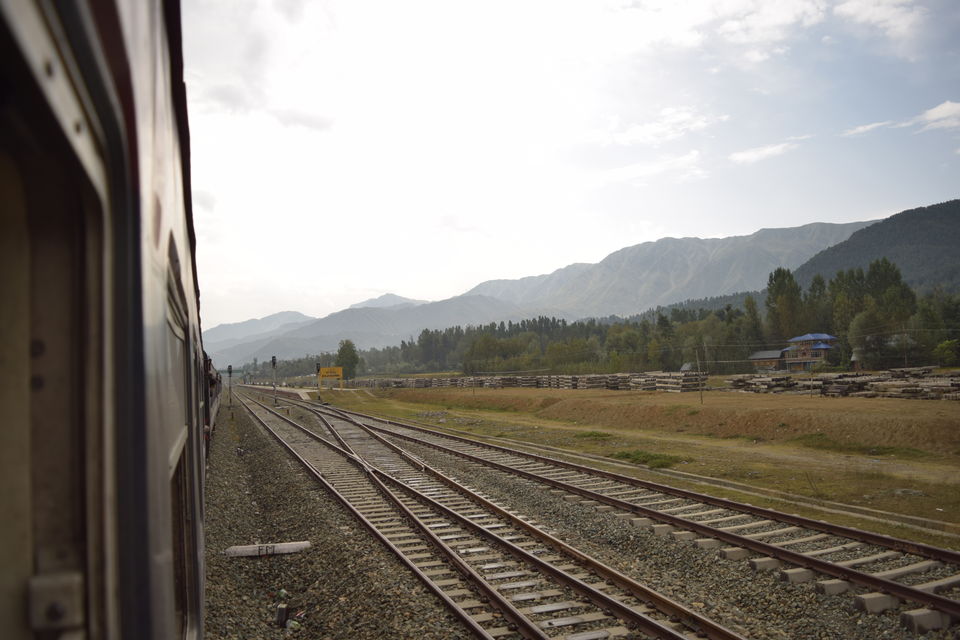 I reached Banihal on a beautiful train ride from Srinagar. Found a shared Sumo for Kokarnag and then found another sumo for Verinag. Verinag in local language means 'Too beautiful' and the entire location looks as if it has come out of a painting.

Verinag Springs are the origin point of Jhelum River. The river emerges from this beautiful waterbody and slowly turns into a huge river that gives life to the entire valley.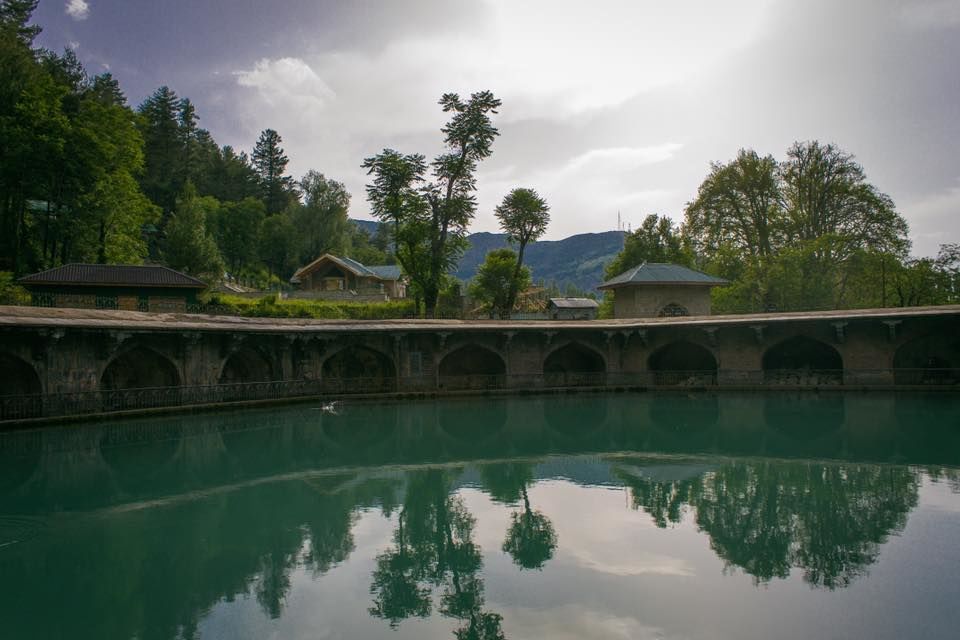 In the year 1620 AD, Mughal Emperor Jahangir built a beautiful garden here that amplified the beauty of this place. Today, it is one of the most gorgeous locations in Kashmir and as per some travellers, way beautiful than Mughal Gardens of Srinagar.
On your way to Verinag Mughal Gardens, you'll come across a small sign indicating about some medicinal sulphur springs. The board is almost hidden and if you are on a sumo then you can miss it easily.

Kolam Chinar is a beautiful village near Verinag. Dotted with beautiful green fields and showcasing a typical rural setting, with mountains and water streams, the place looks really gorgeous. These small sulphur springs are mostly used by locals as a remedy to pain and wounds.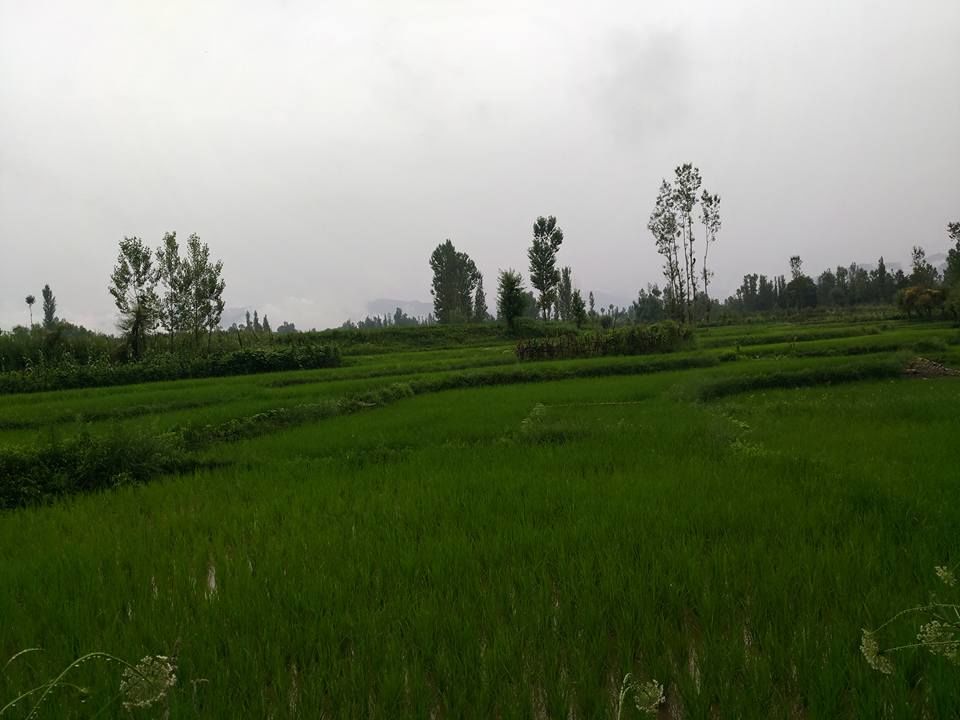 From here, you can return to Anantnag or go to Achabal and explore the beautiful temples in this region. Temple of Matan and Sun temple of Martand are two of the places worth visiting.
Kashmir leaves you with many questions the more you try to explore it. For me, it was a chance to come across these jewels that was mostly unheard and unseen.

How to reach Verinag
The best way to reach Verinag is from Anantnag. Trains from Srinagar take almost an hour. From here, you can catch a shared sumo for Verinag. You can also take a shared jeep or bus for Anantnag and then catch another shared sumo for Verinag. This route will be a little faster but will deprive you of all the beauty that you will come across during the train journey.

How to reach Kolam Chinar
Kolam Chinar is on the way to Verinag. Ask your sumo driver to drop you near Sulphur Springs. After exploring the local area and the village, you can return to the point where the jeep had dropped you and wait for another shared sumo to take you further.

Where to stay
Anantnag has better resorts but are pricey. You can also explore homestay options in Achabal or Verinag and find a more local experience during your trip.