2017 is always a dear one to me as it has given me an opportunity to make my dream come true. Yes, Sikkim it is!
Having studied in NIT Silchar, I always regretted for the fact that I couldn't explore much of North-East, especially Sikkim, the heaven-state of India. Before exploring and boasting about the beauty which other countries have, it is mandatory to explore the beauty present in your motherland. Among this, Sikkim is one of them in the list.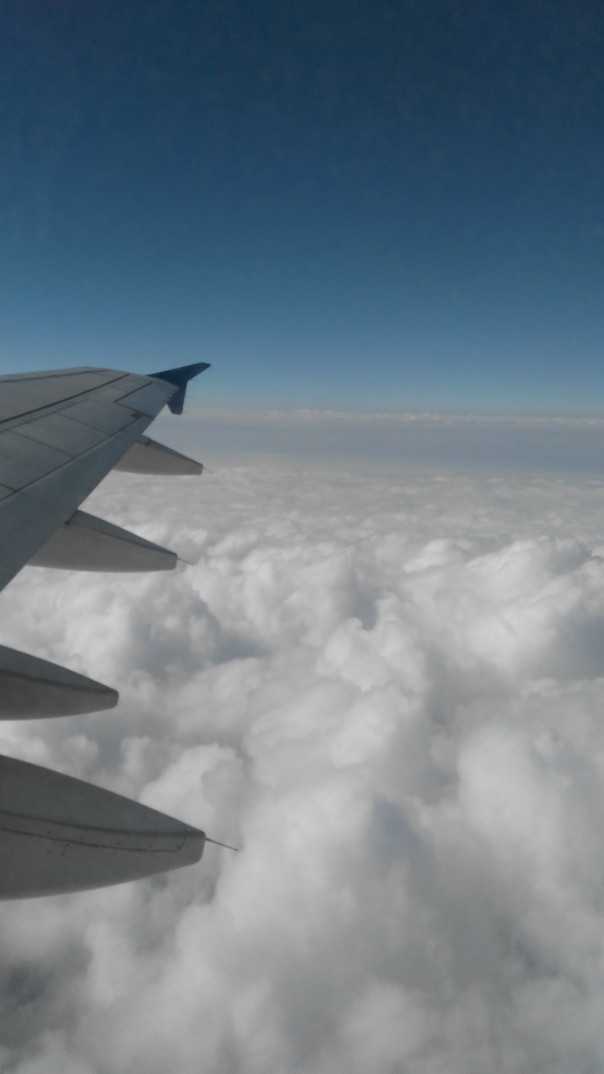 Ok, let me jump into my experience there. It was a 5 days long trip. A flight from Delhi to Bagdogra and then a road journey from there to Sikkim via cab. And by god, the route was mesmerising though I couldn't capture in my phone, I have one pic from the flight journey.
Location: Somewhere nearby Bagdogra(you can see the Kanchenjunga range, if you look closely)
So the Day 1 ends with a awesome journey from Delhi to Majitar, Sikkim.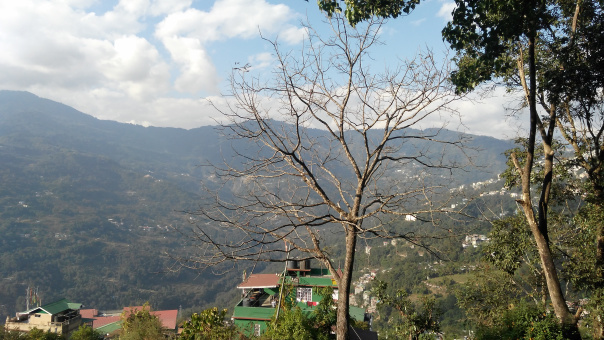 Now comes Day 2. We are all set for visiting Gangtok, especially MG Marg, the cleanest and busiest road in India. It is just one hour far away from Majitar and the bus route took us through the Tista river and some beautiful sceneries. Here is one beauty when we landed in Gangtok.
Location: Gangtok
And man, what a place MG Marg was! It is one of the man made wonders. Once you enter there for the first time, you will simply stare at its sheer beauty and then start realizing that you are actually there.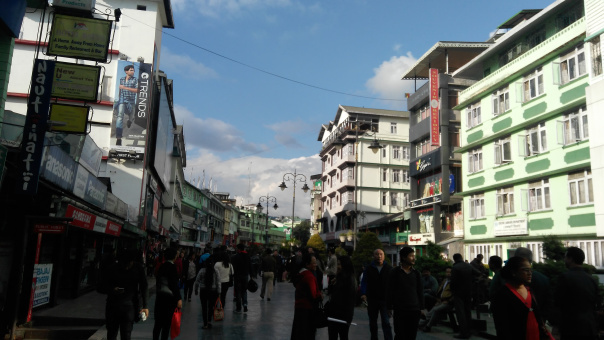 Location: MG Marg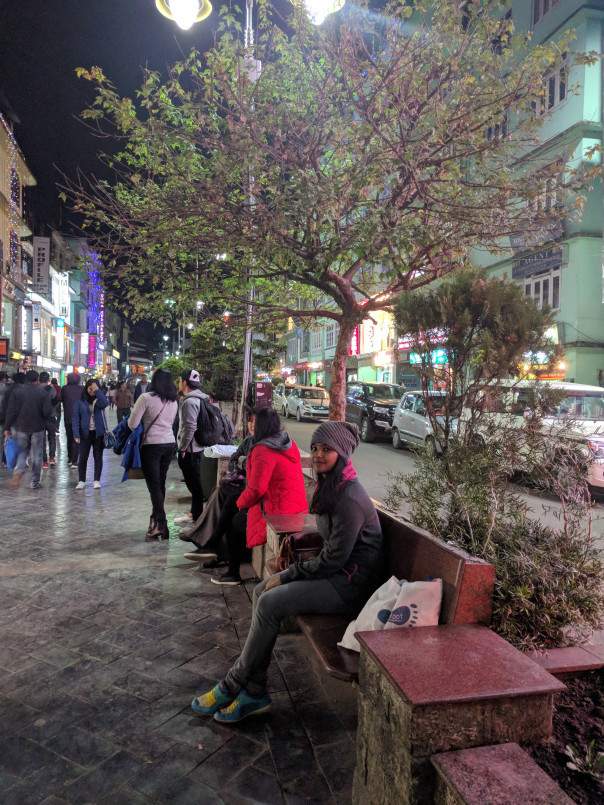 Wait till the sunset and you will witness the place transforming itself into a heavenly bliss. You will wonder yourself being in a foreign place. Here is a glimpse of the location.
Location: MG Marg in the evening
The next and the most adventurous destination was Enoute Gurudongmar Lake via Lachen.
So, the real fun and excitement kicked in when we headed towards Lachen in a four wheeler (Bolero). And we could witness some majestic beauty on the way our vehicle stopped. Oh man, what feeling it was! I could have just sit there for quite a time, but given the time constraint we could rejoice it only through the frames we captured there.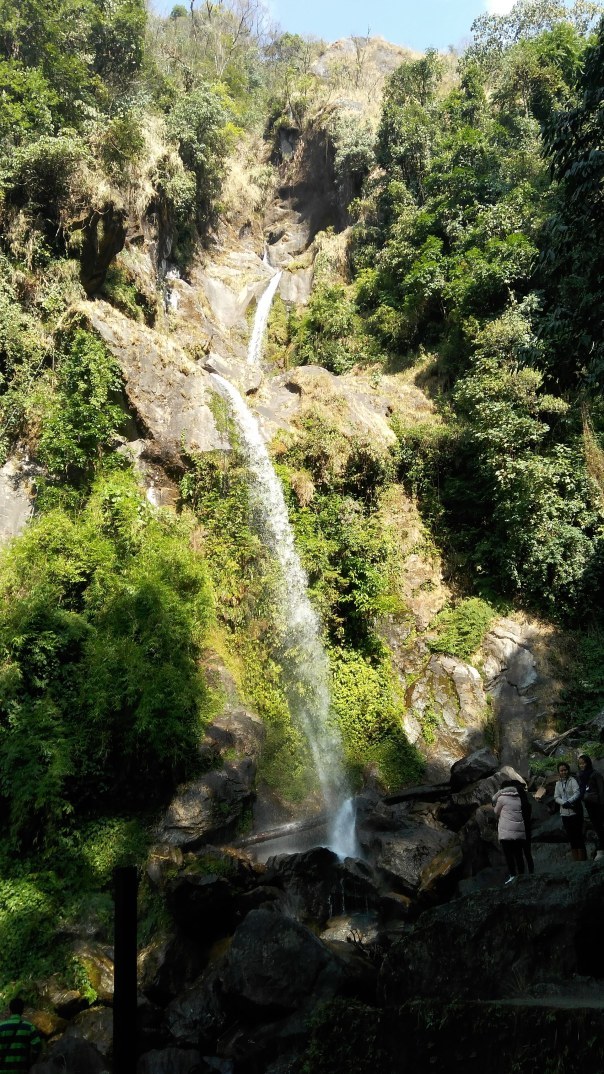 Location: Seven Sister Waterfalls
This is the famous Seven Sister Waterfall, located near 30km away from Lachen. You just need to be present there to witness its beauty and feel it. It is one of the attractions in North Sikkim.
This slideshow requires JavaScript.
Location: Somewhere Enroute Lachen
And yes, we finally reach Lachen by the evening of the same day and it's freezing cold already (Freaking 0 degrees). And yes, we geared ourselves up with a good sleep to head towards Gurudongmar Lake the next morning.
Dec 14th 04:30AM: We are all set to start from Lachen in the vehicle again.
Dec 14th 05:00AM: Already headed towards the destination, half asleep
Dec 14th 06:00AM:
This slideshow requires JavaScript.
Location: Kalep
We stopped at a place named Kalep, where we had the morning breakfast. The much needed Garam Chai and Soupy Maggi Noodles.
Dec 14th 08:30  AM
Location: Gurudongmar Lake, North Sikkim
This happened. Yes, the heavenly Gurudongmar Lake. Trust me, you will not regret taking that extra risk to feel the beauty and emotions the landscape offers you at that time. It will haunt you for the rest of your life with its eternal beauty.
Never have I ever experienced a breathlessness situation with low oxygen levels and high altitude. I had never been to a high altitude location except for the hill stations. Thankfully, I did not get affected with AMS (Acute Mountain Sickness), but I almost experienced the loosing the breath with low oxygen levels hitting me, allowing me to breathe through my mouth, still no use. That's why they recommend to carry ginger or camphor balls with you there, as they produce warmth in your body and keep you steady. I could survive there because of ginger I had in my mouth.
Keeping all the difficulties we faced aside, I would like to share the essence and beauty of the place which offered to me. Snow capped mountains with snow over it being vaporized because of the sun rays, the almost frozen lake beside it, the bunch of Buddhist flags flying high along the winds, the gushy winds and yes the mighty Sunshine. Oh man, True Bliss it was! I consider myself very blessed and lucky for having witnessed this heaven on Earth. And I recommend to every person who wishes to visit Sikkim to keep this place in their checklist and yes also the timings to visit this place. Best time to visit this wonder, as per my knowledge, is during October to December second week.
So, I end this article here and share my experience to Nathula Pass in my upcoming article with some interesting pictures too :p