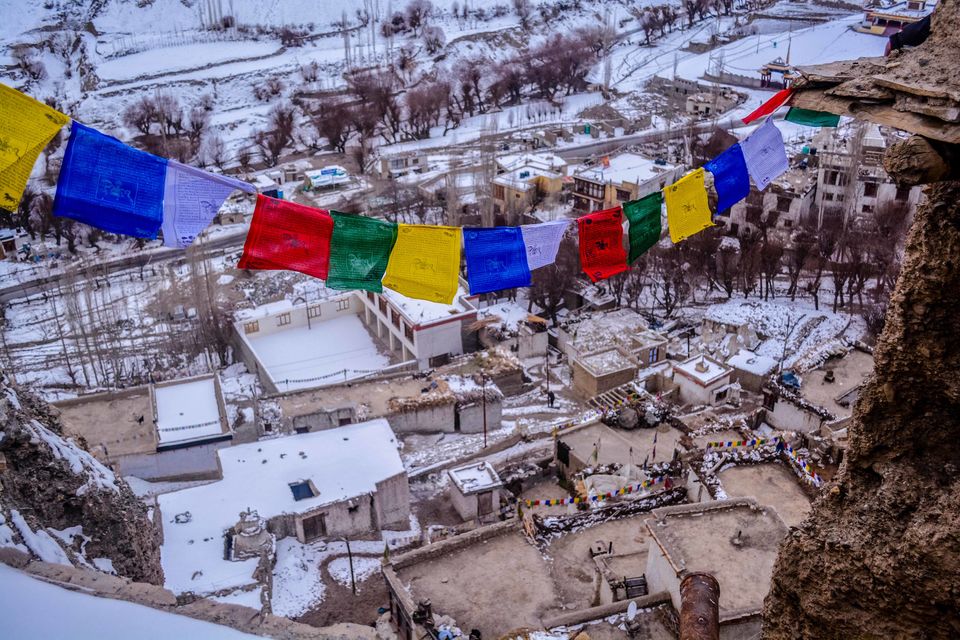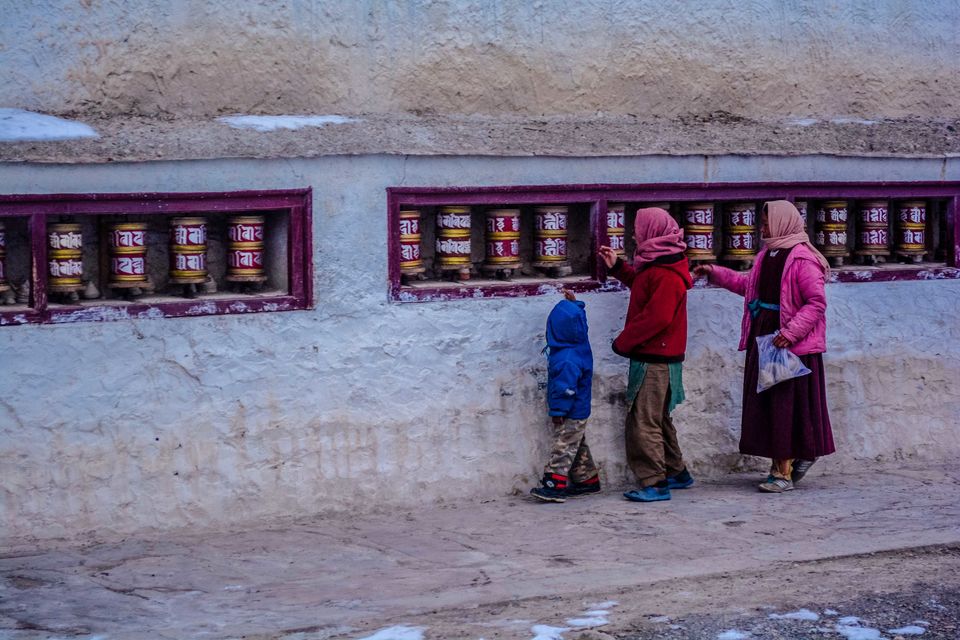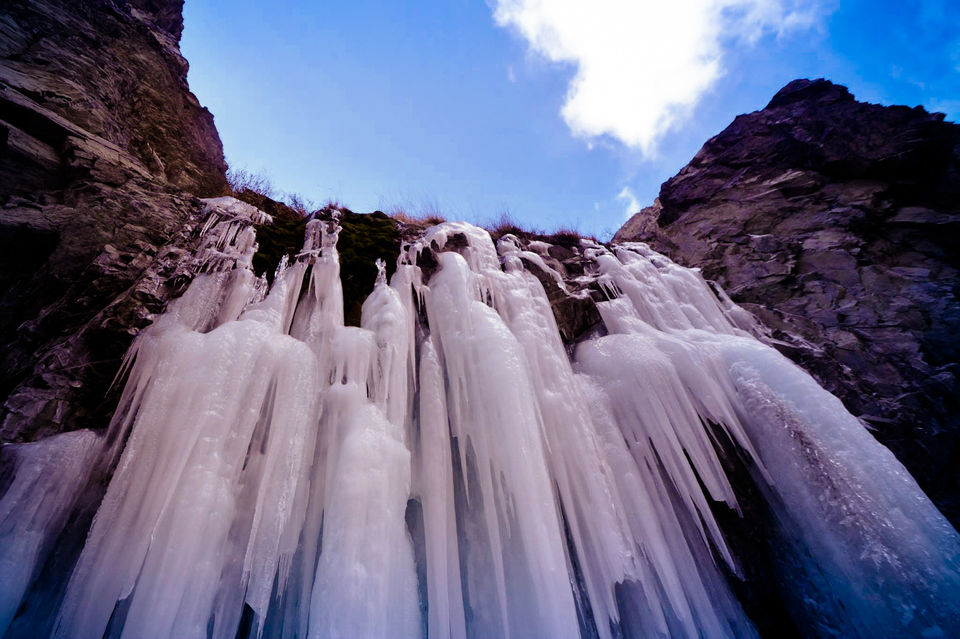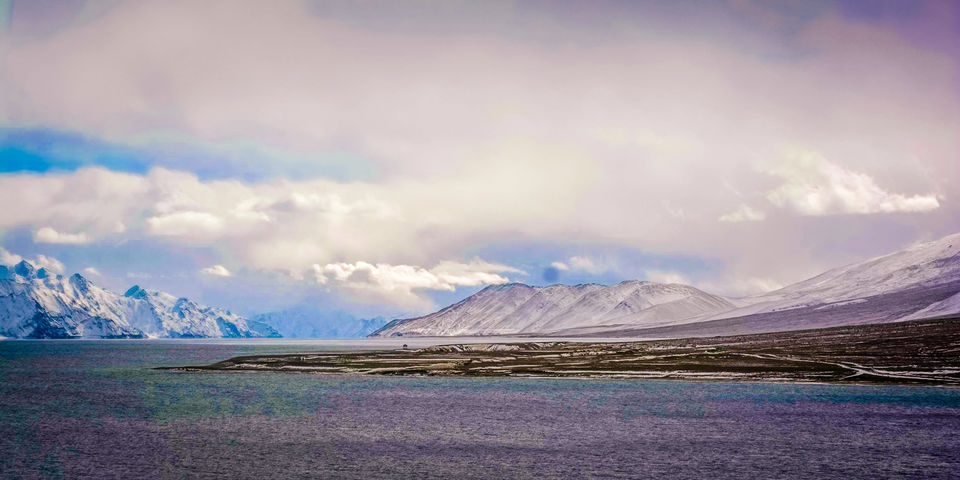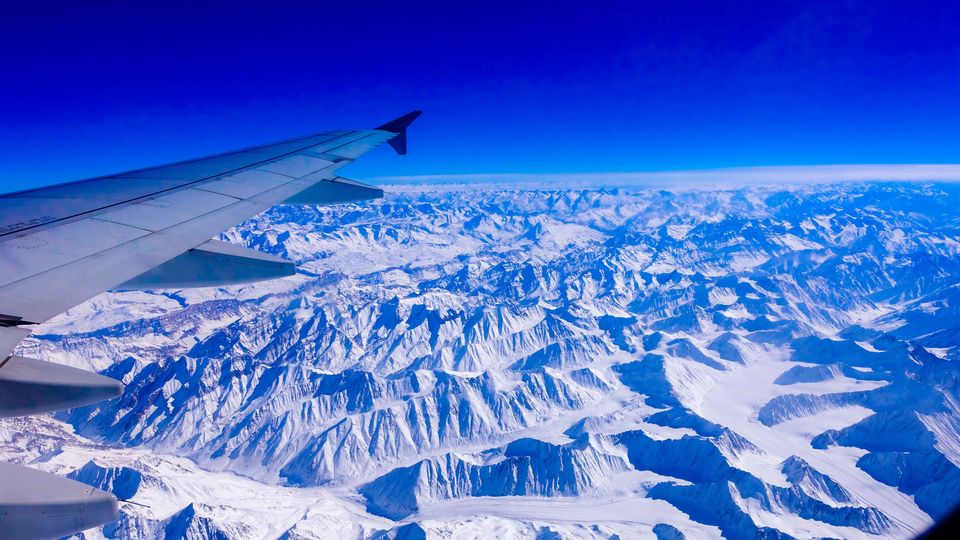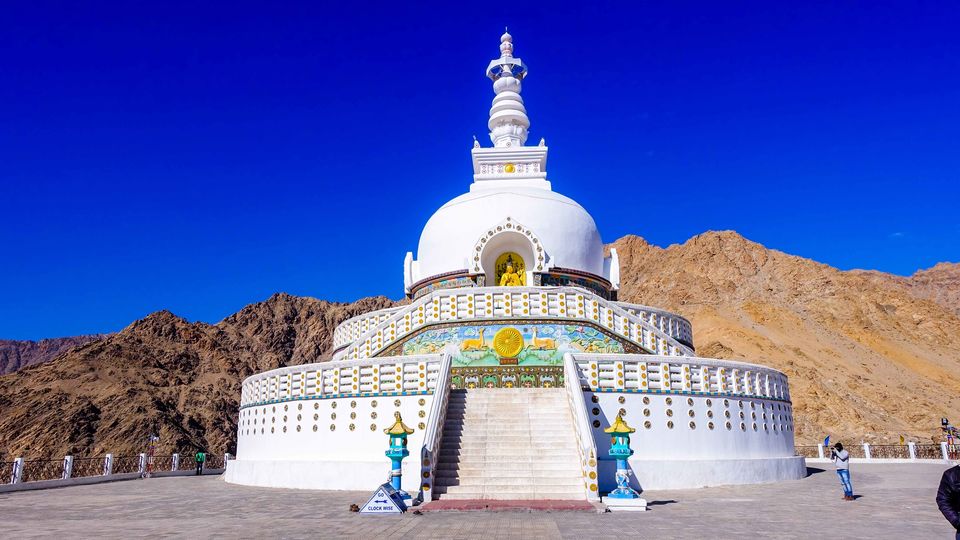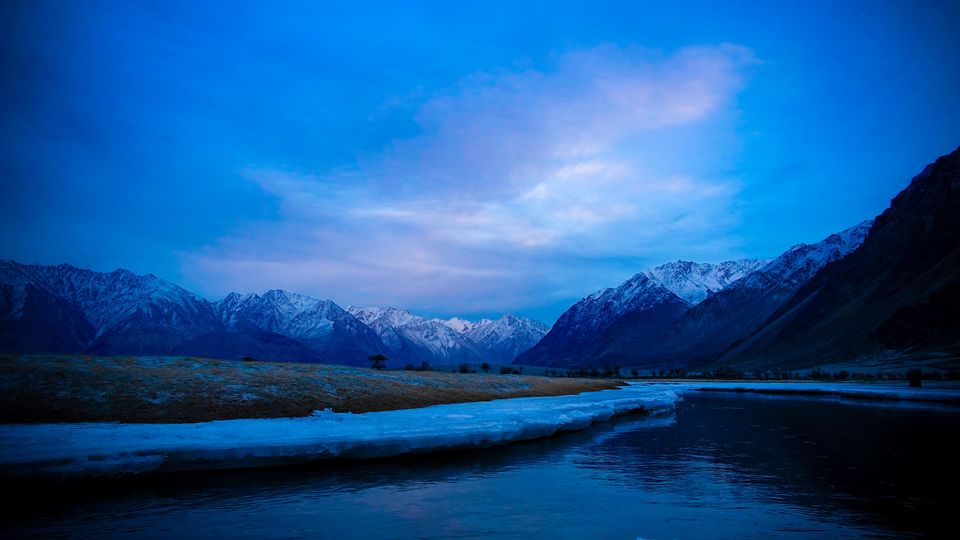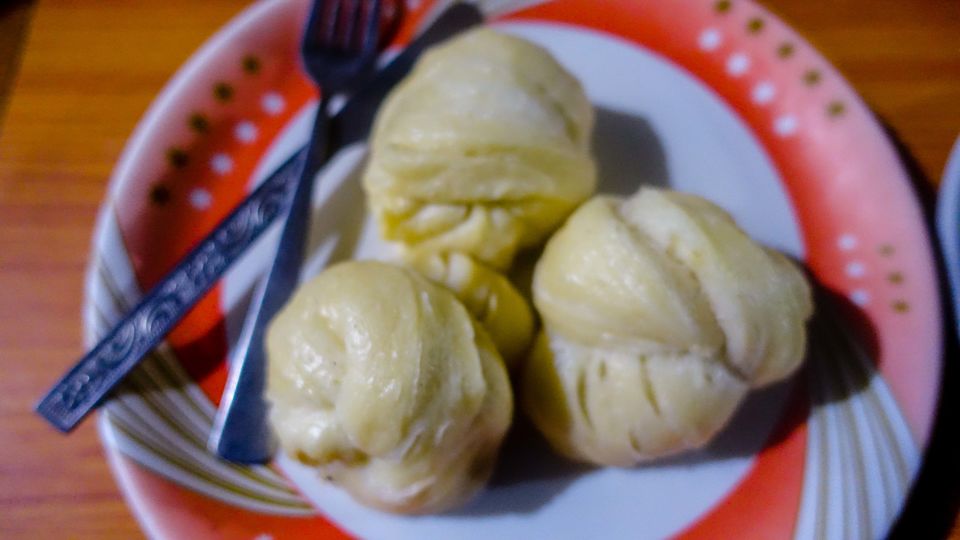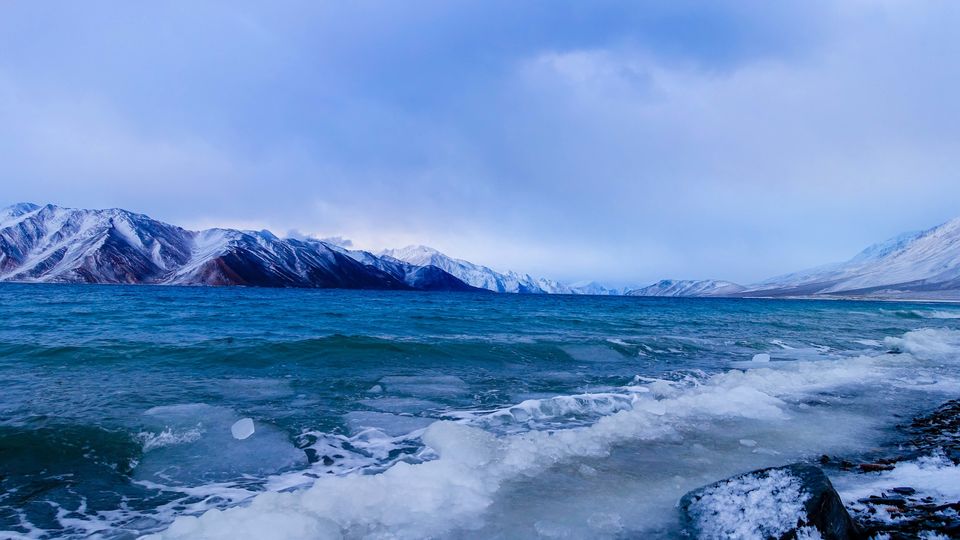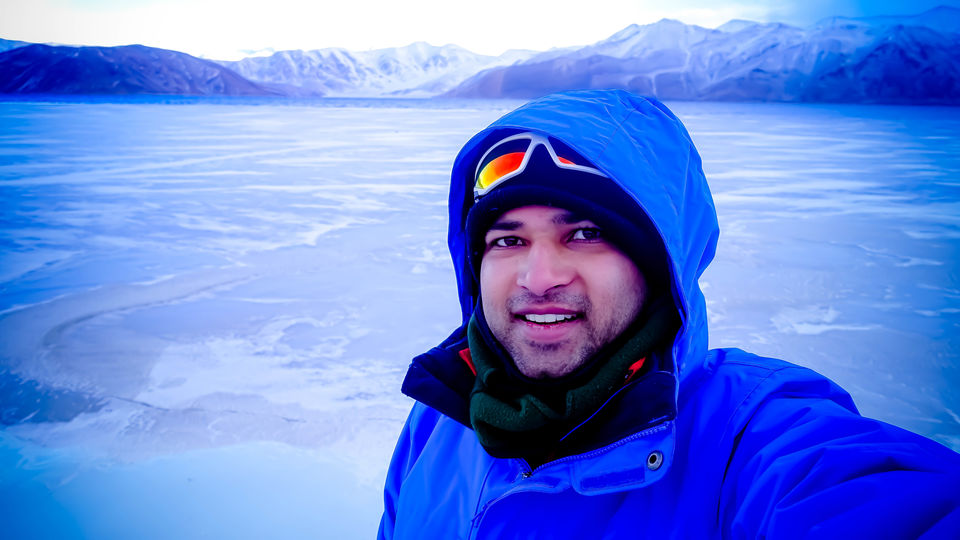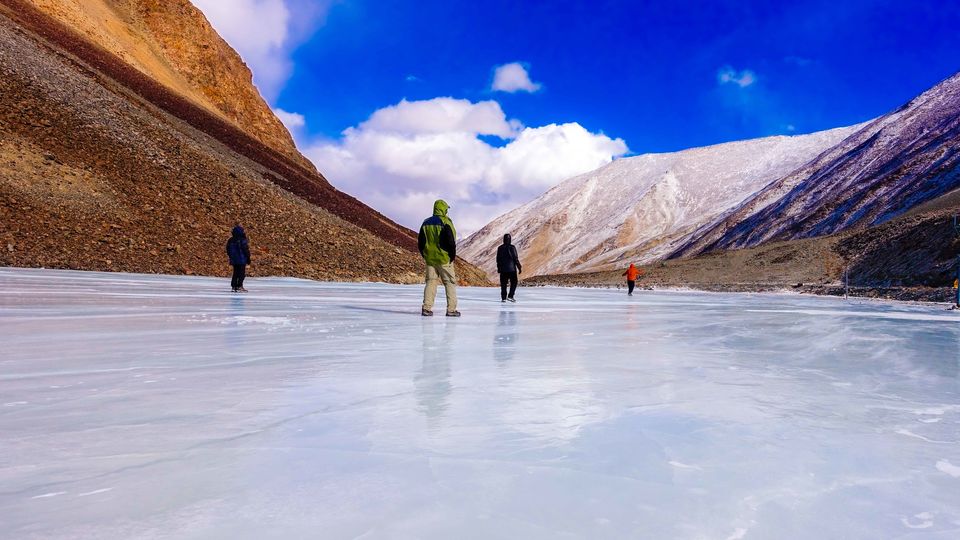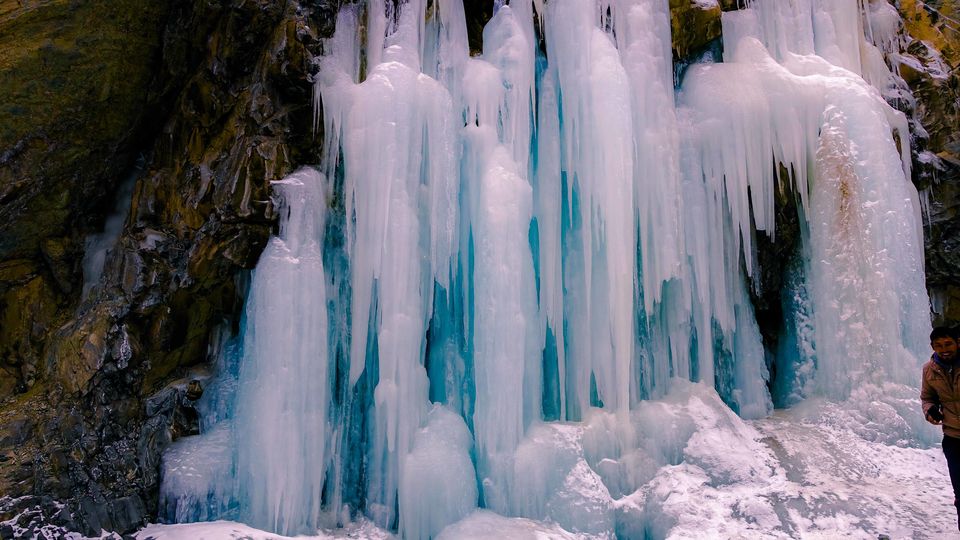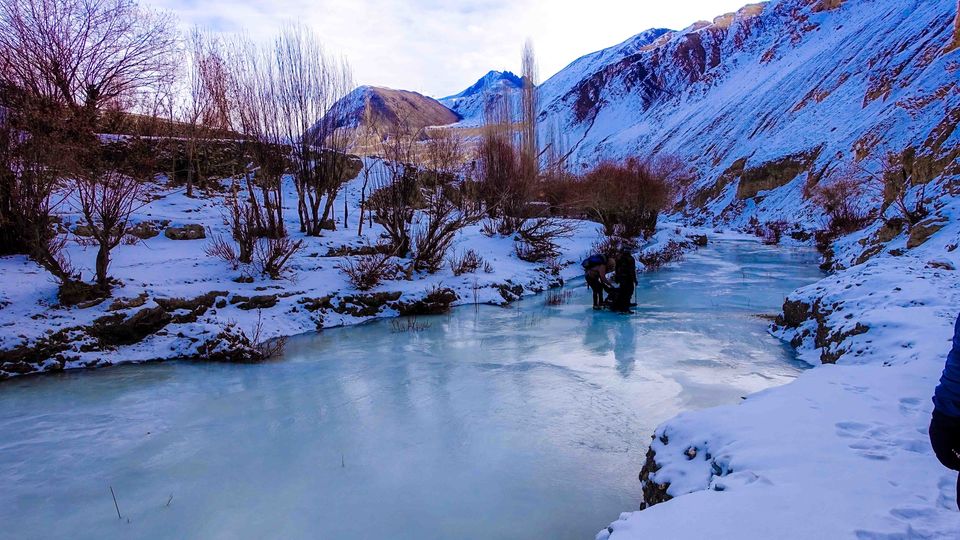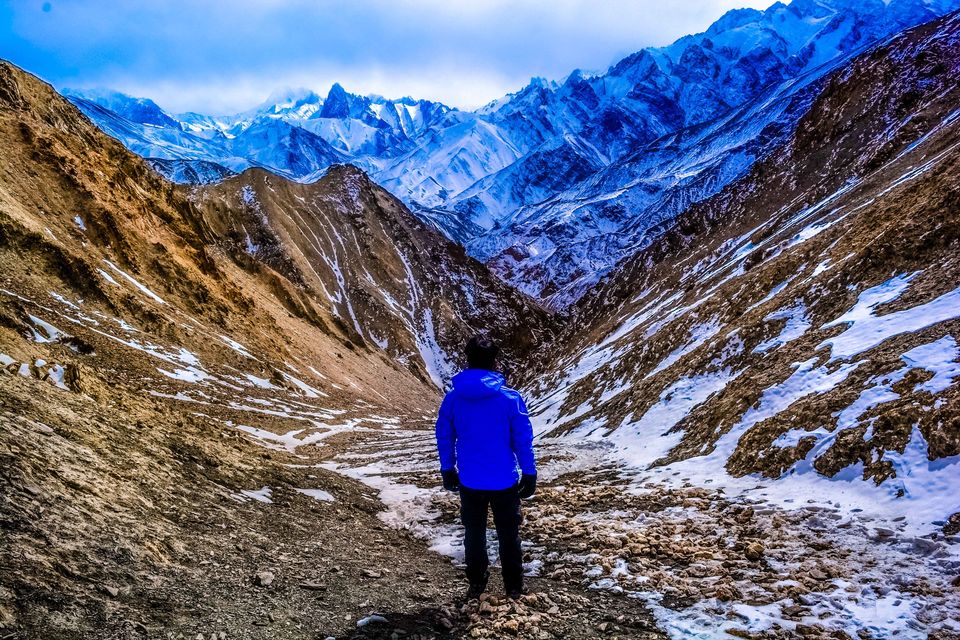 Over Lots of trips and tours and treks this (Chadar trek) was the first of a kind to be cancelled and what happened next was amazing.
So what happens when Chadar trek got cancelled or so to think about any trek you go for gets cancelled. It's really heart breaking and demotivating. You have a set expectation in your mind and you are excited to see awesomeness and experience a particular joy. Many people are heavily invested in terms of time, money etc. just for a specific trek. Surely this is all very sad making them anxious and angry .
rrFor Video: www.dropbox.com/s/6plcyw619wqwyjz/Chadar%202015%20Win.wmv?dl=0
Anyhow back to our story we made up our plan which did not count as it was more of like we will discuss in morning attitude. We just used to meet and discuss what to do. And we just did it. First day we did a local tour of Leh city including riding on top of the car, climbing on top of the magnetic hill and visiting Pathar Sahib. Next day we left for Nubra valley. I won't get into the details of the travel part as there are many itineraries and travel stories about Leh and Ladhak. Our journey was the same but with a very unique distinguishing experience. On the way we experienced the chadar formation. It was first of a kind for all of us and exactly what we had in mind. We visited the valley sand dunes and LOC before returning to Leh. Spituk Monastery and Likir Monastery also visited. Back to staging area we were discussing our next move. Next was Pangong Tso lake. We started late and on way halted to see the confluence. By the time we reached Pangong Tso it was little dark already. It was really cold and the temperature was ranging till -30. The wind made is much colder. Pangong Tso was frozen from 3 sides and made us feel as if we were in Ireland. The water gushing against the frozen border ice, it was a great view but we couldn't stand much in the cold and headed for the homestay. Next day after spending much time at the lake we headed back to Leh. Now when we were back since we were there for a trek our organizer was ready for us with a trek near Lamayuru. So next day we head to Lamayuru and reached there in evening. The ride was exciting as we got to see the frozen waterfall on the way. Next day we did an easy level trek which concluded at day end. From Wan la we started our journey back to Leh. The journey back was bit distressing though the scenery was perfect. When you realize the fun will be over soon it's a mood killer. Next we boarded our flight which to our surprise became a connecting one out of nowhere. I know lots have visited the places I mentioned but I would urge every traveler to visit LEH once in winter. They offer a completely different taste AND The Best One.
Many exaggerate LEH. It nice place and an experience. Let just have fun travelling and keep it simple. Note that you can experience chadar like we did many places as seen in the pictures.
When you trek avoid carrying DSLR as every ounce weighs and I have observed many regret carrying it. Go for any light pocketable camera at par with DSLR (Many in market now)........Winter Temperature are really harsh. Suit up well and Enjoy......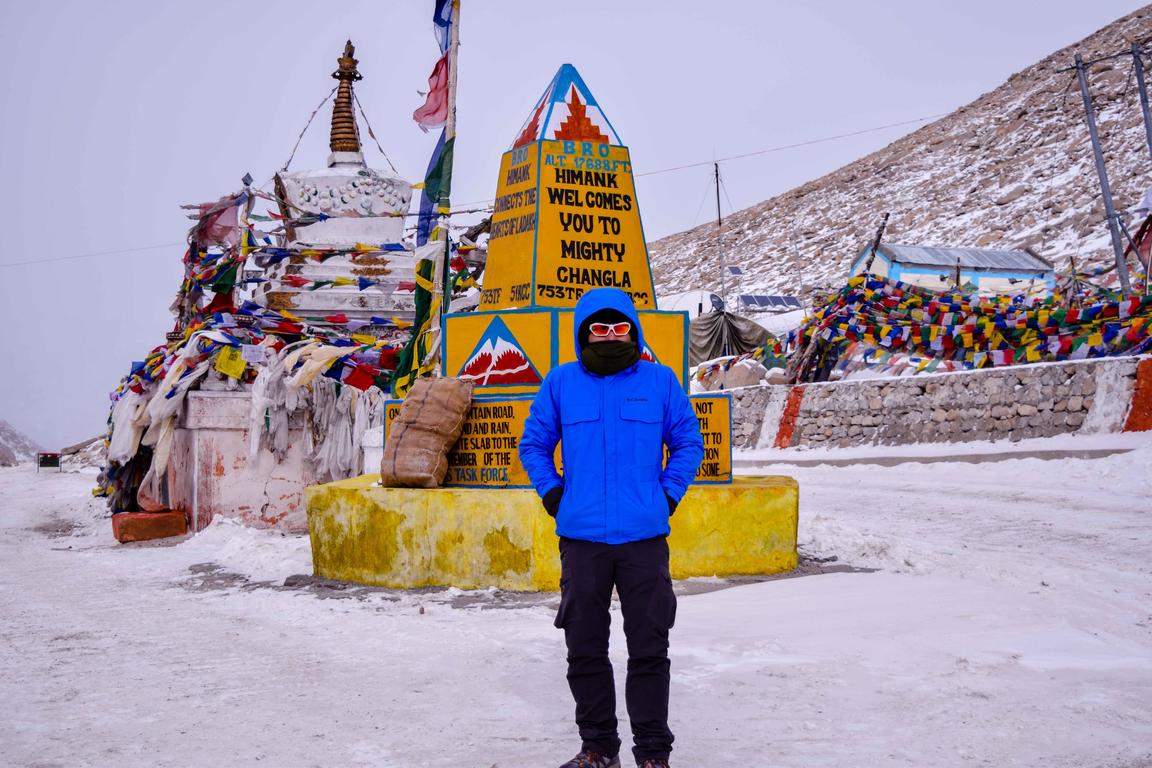 Adding more details on how to Prepare. The links are mostly for women wear but equivalent can be searched by men. This was a response to a query so I thought worth sharing with all aspiring trekkers. This goes for any winter treks with sub zero climate.
The basic idea is to has 3 layers providing you protection.
1.Baselayer -
https://www.columbiasportswear.co.in/women/baselayer/tops/http://www.decathlon.in/hiking/warm-wear/thermal-layers/midlayer-bio-900/p-M8230098Base layer will be in touch with your body any given time. Important to maintain a constant body temperature. Though Colombia is pricey it has a very nice feature of silver reflective coating inside which keeps inside body heat trapped.2. Midlayer -
https://www.columbiasportswear.co.in/women/womenjackets/shells/http://www.decathlon.in/store.html?tpt=desktop2_en&vid=20140214973&cid=10170&Gender=Womenhttp://www.outdoortravelgear.com/product-detail/quechua-wedze-mideet-down-lady/pinkThis midlayer is additional protection for sub zero. Add a vest if you want but not really required. This layer should be thin and skin tight so that top layer doesnt feel bulky.3. Top layer-Not sure why 3 in 1 interchange is not shown on the colombia website. Probably you can get it directly form Delhi store. If you feel more cold than usual go for down jackets. It does not allow free movement but Chadar is mostly just walking. I bought 3 in 1 so that I can use in usual treks and rainy conditions. If you buy down jacket you will need an additional cover like wind breaker and rainproof just in case.https://www.columbiasportswear.co.in/women/womenjackets/insulated/http://www.decathlon.in/store.html?tpt=desktop2_en&vid=20140214973&cid=10172&Gender=Womenhttp://www.decathlon.in/store.html?tpt=desktop2_en&vid=20140214973&cid=10168&Gender=WomenYou can keep track for 3 in 1 here
https://www.columbiasportswear.co.in/women/womenjackets/3-in-1-interchange-jacket/I don't prefer down as base layers I had from colombia reflective and it kept me warm even when I had fever there. Additionally have above mentioned base layer might have rough fabric so you can opt for an active wear in contact with your skin which is quick dry and moisture wicking. Remeber these might need changing when its wet from inside. So keep extra. http://www.decathlon.in/store.html?tpt=desktop2_en&vid=20140214973&cid=10078&Gender=Womenhttps://www.columbiasportswear.co.in/women/shirts/t-shirts/Now bottom wearshttps://www.columbiasportswear.co.in/women/pants/performance-active/http://www.decathlon.in/store.html?tpt=desktop2_en&vid=20140214973&cid=10209&Gender=WomenThey must be quick dry. Try the warm ones with pockets with zip. Many have dropped their cells sitting at various spots.Have a inner baselayer.https://www.columbiasportswear.co.in/women/baselayer/bottoms/Buy this good one as only two layers here. Cant load more or will have walking issues.Sockshttp://www.decathlon.in/hiking/footwear/socks/ski-socks-dream-heat-blackgrey/p-M8227881http://www.outdoortravelgear.com/product-detail/horizon-merino-trekker-technical-sock-/mid-grey-yellowKeep socks allocated for each day.ShoesWaterproof and good grip. You can buy log boots there in leh itself which are required when the chadar breaks a places.-----------------For any basic inner wear note that it should be breathable, quick dry and moisture wicking. You can seach by these keyword per your requirement.-------------------------Buy warmeehttp://www.amazon.in/WARMEE-Warmee/dp/B00O7GVZ4Sone for each day. Keep extra as some might need your help. The trick to use it is shake it well in open air for few min and then keep inside pocket or gloves.--------------------------Gloves 2 pairs as one might get wet.-------------------------------Walking stick.--------------------Cat 5 glass googles and sunscream SPF 50 must.------------------Caps and something to keep your neck safe all times. Keep all batteries in hand gloves when not operated as they drain 50% quicker in sub zero.-----------------Meds wise a must is Diamox. Eat if you feel dizzy or headache or no sleep. Eat before and even if you take it as precaution no issues. Pumps liver for few days. Arrive Leh a day ahead to acclimate. Try Neha Snacks in the market. It's the only few shops that opens there in winter and is great. Tip of toes and fingers give away soon so keep them warm with priority. Try no to get wet anyway as you carry limited supply. Enjoy but be cautious. A fall on snow at that temperature or a cut/wound from snow can be lethal. A friend had a head injury and the only doc available was a vet. True story!
Neha Snacks in the market best place to eat