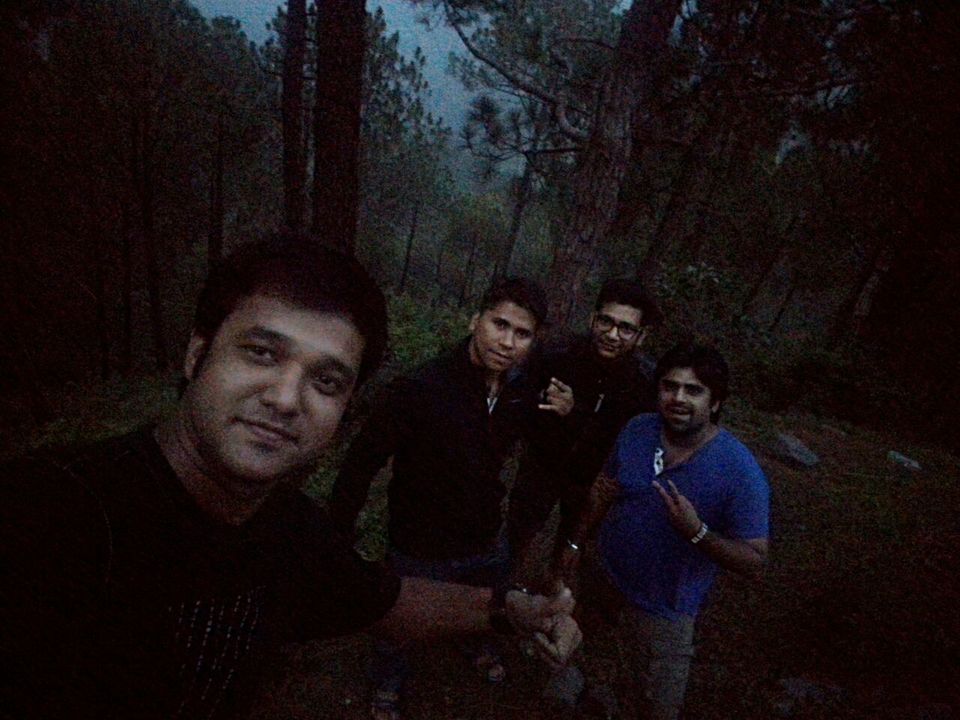 So, it all began on Friday the 8th of July 2016. Four childhood friends going together on a trip for the first time, one destination 'Kasauli' and no further planning (plus point, we had our car). We started at 10 PM from Connaught place, took GT karnal road and drove pass Murthal's famous dhabas (no halt, we have had our dinner at home) Murthal's famous paranthas are not famous/delicious anymore though you can have a nice dinner there (try Haveli, Sukhdev is mess). After driving for 3 hrs we stopped for a tea break at a road side dhaba, I must say the tea was very good.
Began again, do not enter Chandigarh, take a bypass to Shimla (you will find cops checking cars), so if you are boozing, you might end up in some trouble.
Reached Kasauli at 6 AM, now the trouble begin. As I said, reaching Kasauli was our plan, but no plans afterwards. No worries, we were four hunks (little bit out of shape LOL), well after 2 hours of intense search locally and over the internet we got a decent room with four beds (as if it was waiting for us only) .
After freshening up, we took our car and drove up to 3 kms to Kasauli bus stand and parked our car there. We entered the market and were roaming without any purpose (which we enjoyed) as if we were locals. So, we walked aimlessly and saw a heritage place board and took a path to down street, the weather was turning hazy (reminded me of Mussoorie) as if you are walking over the clouds (calls for a Photo session).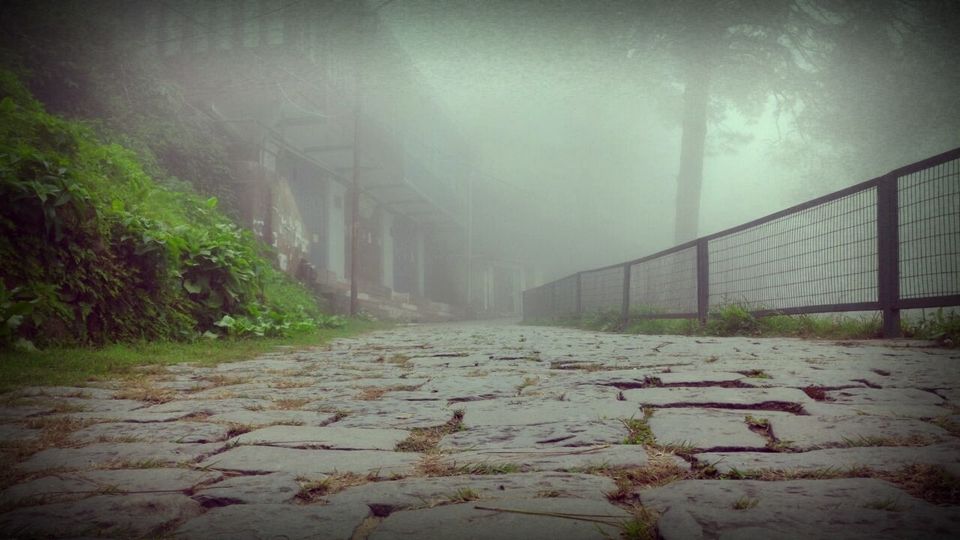 You can understand my feelings as a Delhiite, we get to see such foggy weather in December and January. Turning back we had our breakfast at a local restaurant, ordered veg sandwich and chicken momos with cold coffee, decent breakfast and we loved it. There is an army school, a Church (which was closed at 11 AM on a Sunday, don't know why) and Manki Place (Hanuman Temple) which was further 3 kms (we did not go there).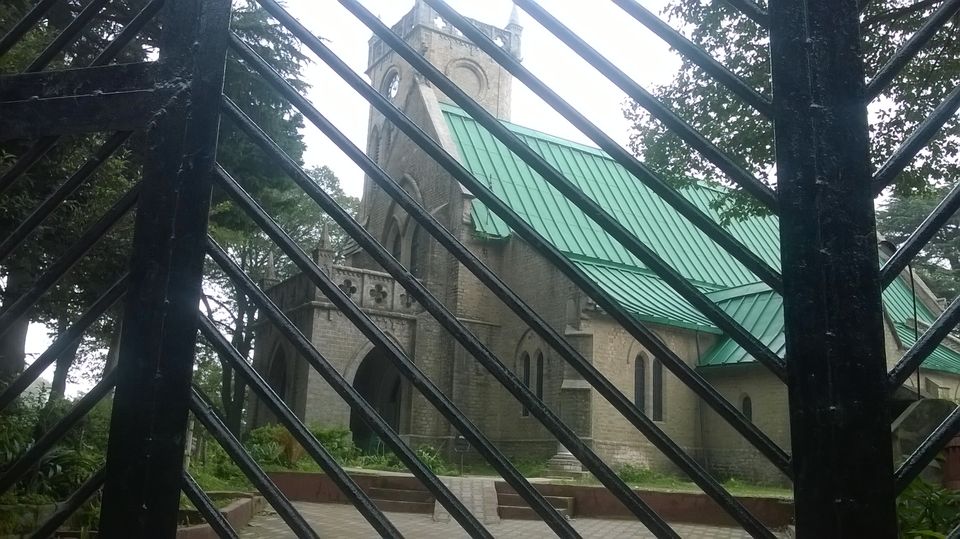 We came back to our room, had our lunch and slept till 6PM. Came outside, sat at a shop corner and had our bread toast with tea. I must say the feeling was awesome, there is not much to see and to do in Kasauli (that's the beauty of that place), it is calm and one should just feel it rather than rushing to see various points, which we do at any hill station.
In the evening we went for a stroll at a nearby market, took our sweet time (no hurry to return to the hotel). There were homes as big as hotel, quite a privilege of having your home at such a beautiful place. We came back, had our dinner and while we were chatting, out of nowhere a cake came in front of me. It was 12 AM and my birthday. We went outside, cut the cake and my friends smeared it all over my face (calls for photo session and a quick Facebook upload). While we were doing all this, we realized it was getting colder and we rushed to hotel and came back with our jackets on. Now, I must say we sat near market place on the road and singing, chatting (just killing time) to sink the feeling as much as we can.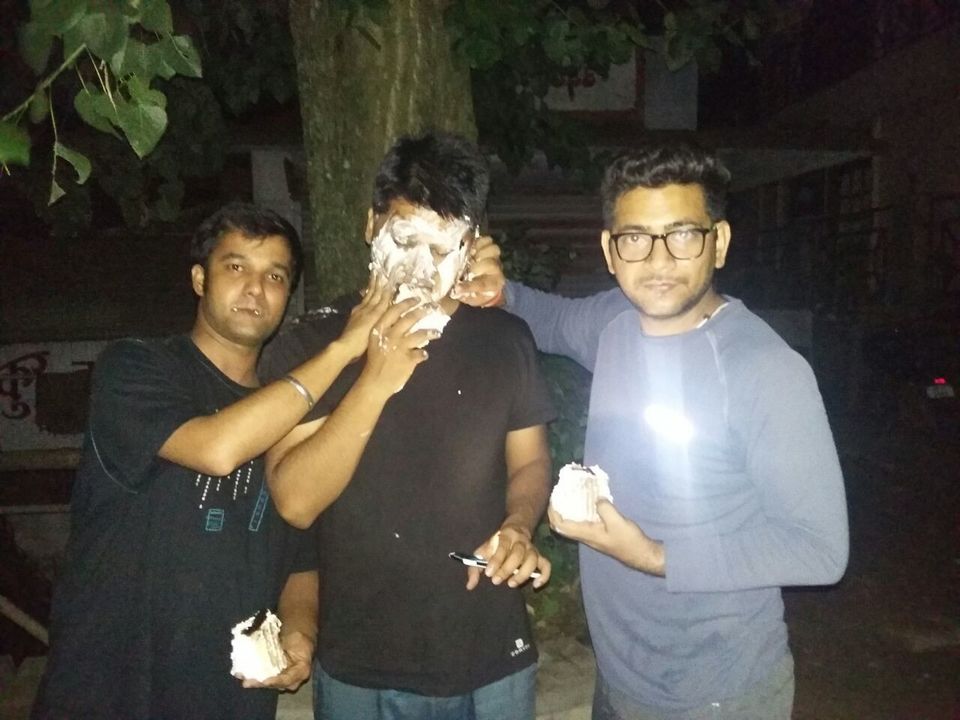 After much of roaming late night, we woke up at 9 AM next day and decided to go to Chail but not to stay there, as it would be difficult to find a hotel on a Sunday. While we were going towards Chail we passed by small river stream before Sadhu Pul, parked our car and went downside to enjoy the moment (that's the beauty without plan, with friends only ;-) ) spent an hour there, got a feeling of Rishikesh (you can get tents or small rooms to stay overnight). We moved from there and then the moment of struggle came, a narrow rough patch without road about 50 mtrs full of bumps and steep going. So, my friend on the wheel felt the heat as the car got stuck and not moving ahead. We three got off and started to push plus placing stones under the rear wheels (still no luck), people from cars behind us came to help us and then after few minutes of struggle, we were out of that mess (with muck all over us).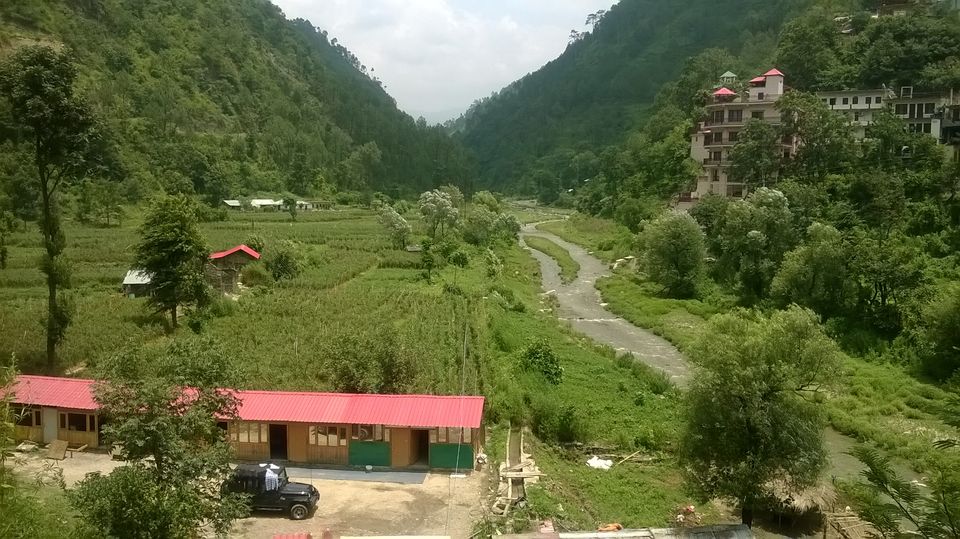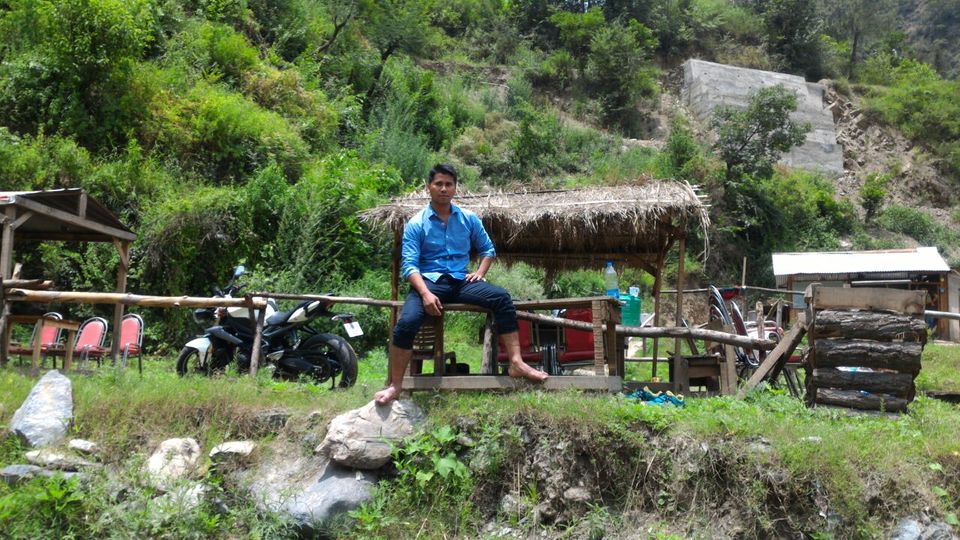 As we were moving on, we decided to go to 'Kali Ka Tibba' a famous Kali temple at the top of a hill. We reached there somehow, passing all the odds and I must say it was worth the visit. The entrance will make you fill like entering a Fortress, white walls (similar to Great Wall of China). We entered the temple and wow another beautiful place, a place surrounded by lush green mountains, whether is perfect with black clouds and the white marble was giving a heavenly feeling. We stayed there for an hour and was not feeling like coming back.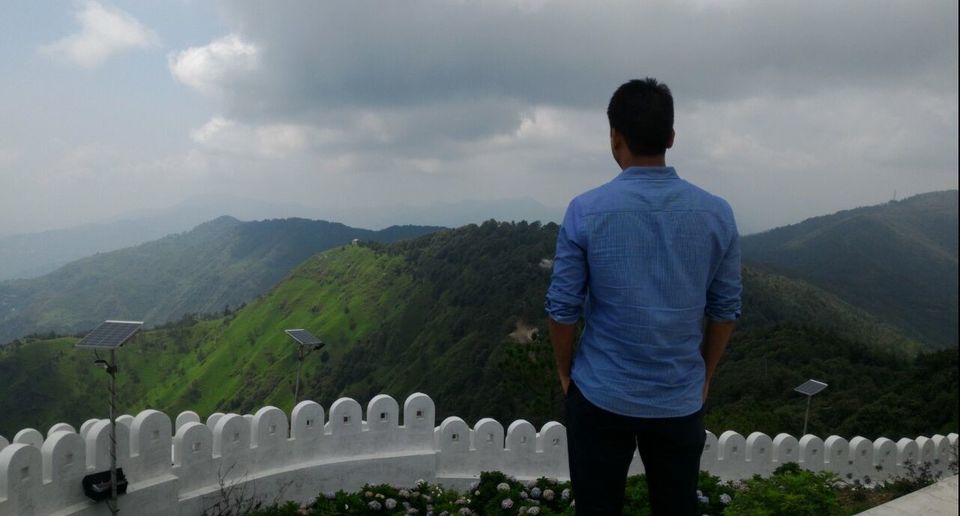 So coming back, we entered Chail as we were looking for a wild sanctuary which we could not find. So we decided to move on as it was crowded there and while our way back we took a detour to world's highest cricket ground (used by army school students there) stayed there for half an hour and enjoyed every bit of it.
Now, time to return.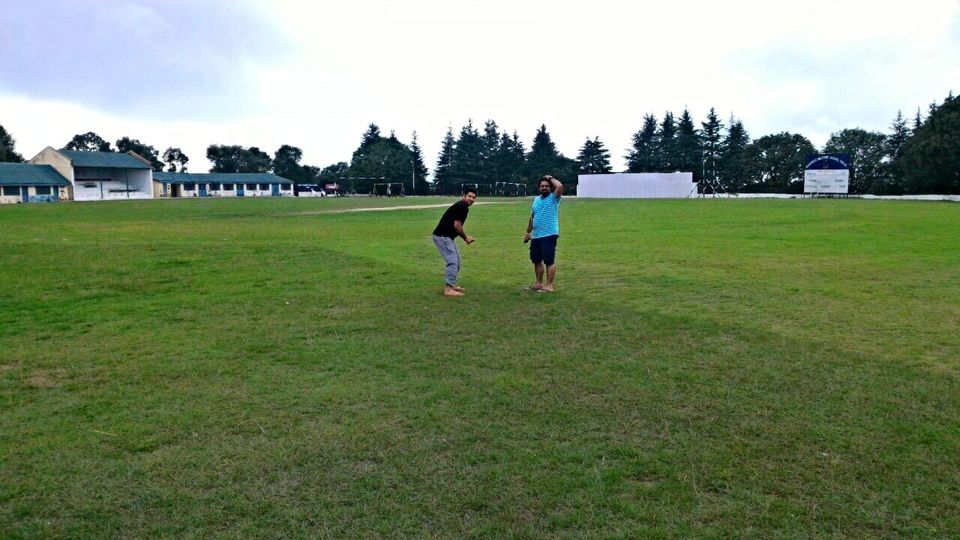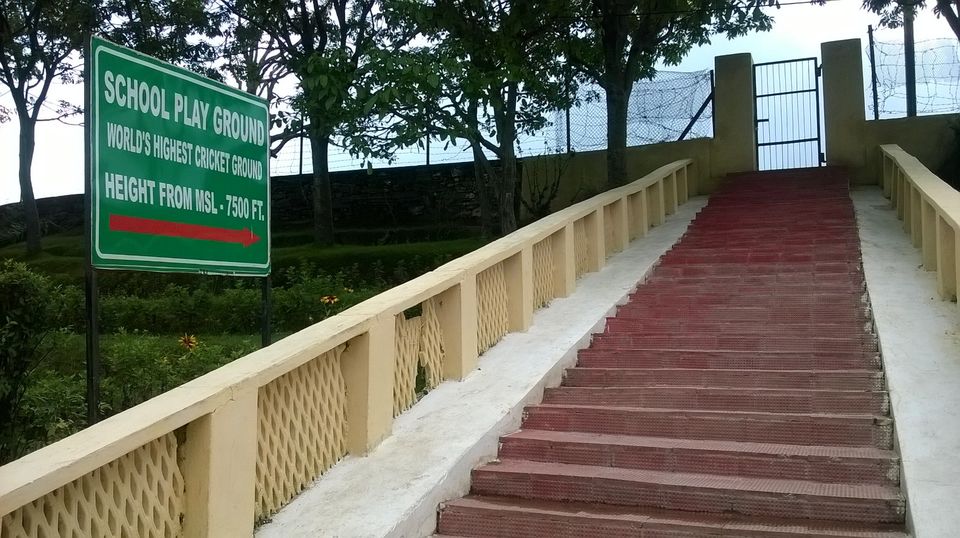 We stopped at Karol for lunch, as there were few dhabas at the road side and while we were having our lunch, which was good as home cooked food, we saw Minchy's store (for pickles, squash, Jam, fruit pulp, wine, fruit bear). After lunch we went there and bought Jams, Pickles, Fruit Pulp for home (a perfect local thing to take home) and believe me, you won't regret as they are tastelicious.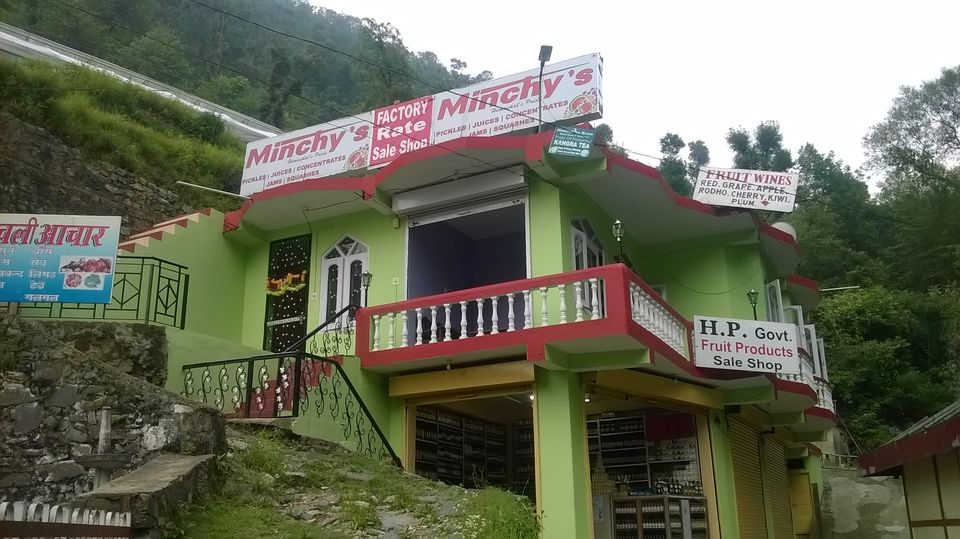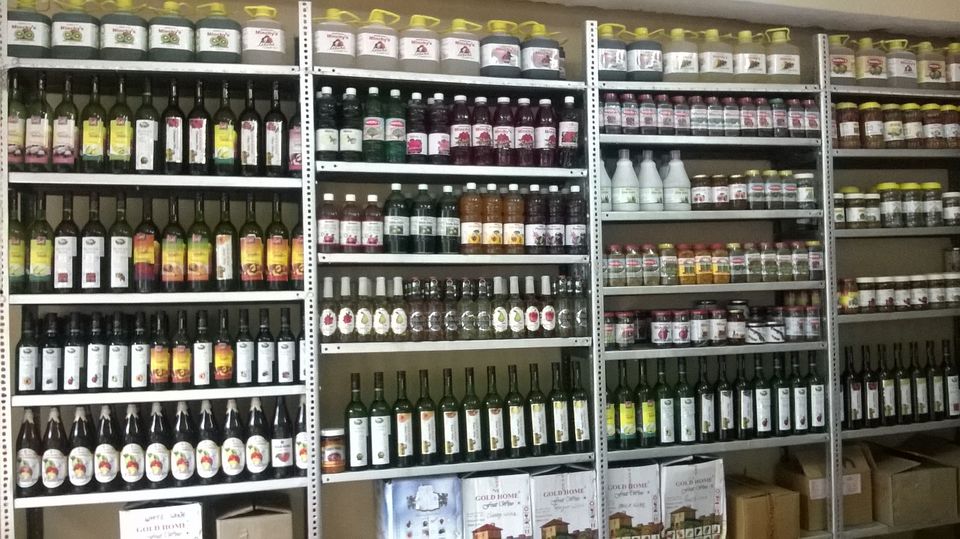 So back on the wheels near Chandigarh and all of a sudden a friend asked to go to Ludhiana as he wanted to see Farms (Punjab is famous for). So another round of driving, reached at 10 PM and booked a room big enough to fit all four of us. Guess what day it was 11th July 12.30 AM IST, EURO CUP FINAL Yippee and we were shouting for favorite team (Portugal won and we slept).
Next day we headed to the highway towards Jalandhar after having paranthas at a roadside dhaba. Saw lots of lush green farmland, full of rice crop. Took a road to those farms, to villages and kept entering more in the villages and parked our car under the shade. Now, it's time to shout COZ we could't hold it, only we four were there and it was huge farm land, we were dancing, singing Udta Punjab (Tommy Singh moments LOL).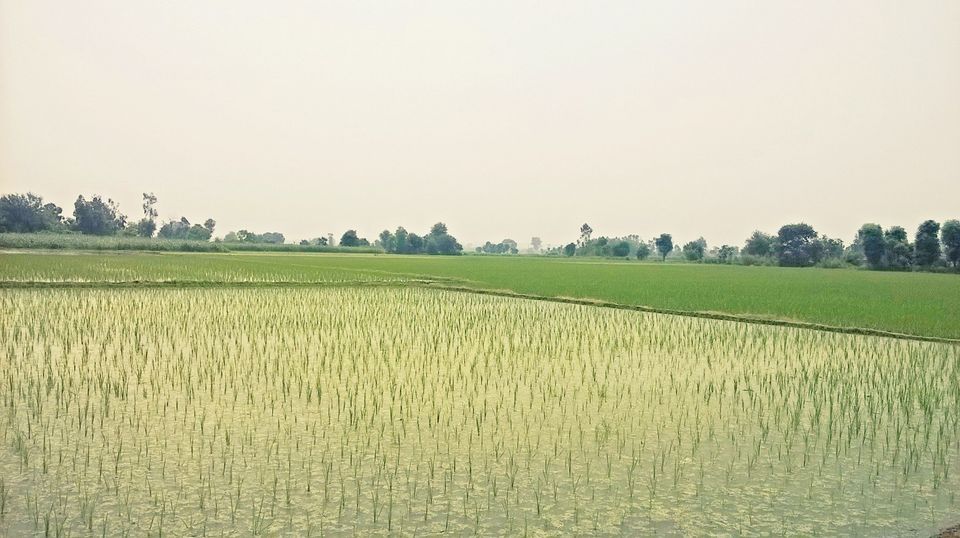 So after that, we came back to Ludhiana, visited 'Maharaja Ranjit Singh Museum' and a local market for Blankets and woolen stuff (Gaushala that place is called) at a very cheap price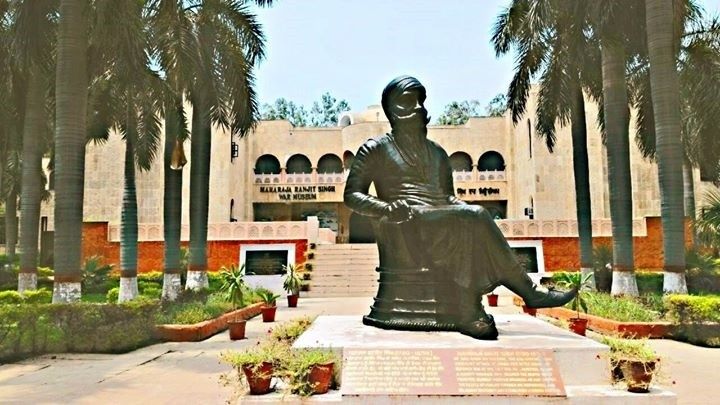 So, another round of long driving (to Delhi this time). Reached at 8.30 PM at Connaught place on 11th July (3 days of full fun, total cost Rs 19000 for four boys).
All in all a memorable trip, birthday celebration, unplanned fun (some stuff which I can't share here Hee Hee). I hope you like it.