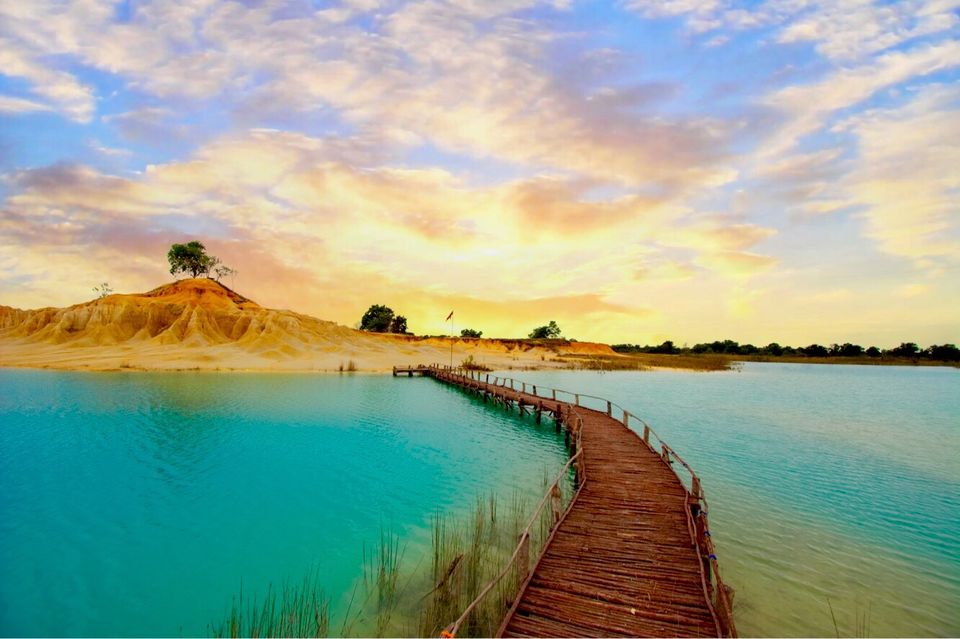 Archipelago of islands has much more to offer than the infamous Bali or Yogyakarta. This post is about one such lesser known island called Bintan. Serene landscapes, amazing temples, luxurious accommodations with golf courses, hidden beaches attribute this beautiful island. This island is the best place if you want to have an insight into lives of Indonesian people as well as experience turquoise blue beaches and lakes all for yourselves.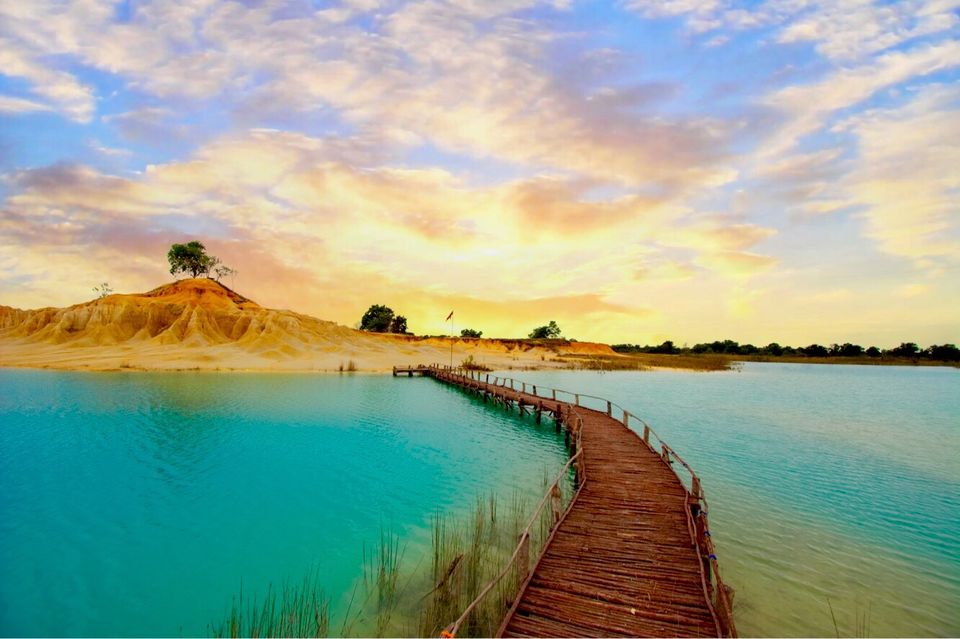 Sunset over an Emerald blue lake amidst a sand dune. Telaga Biru is one of the most picturesque places. A well-known Insta-worthy place among the locals.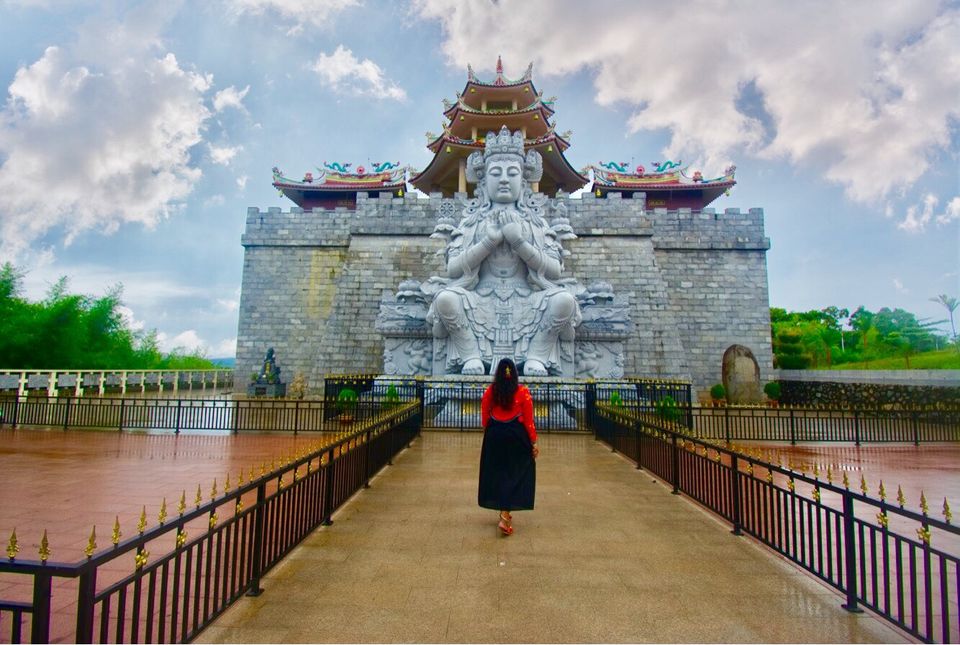 One of the very few monasteries dedicated to "Ksitigarbha Bodhisattva". Ksitigarbha Bodhisattva is one of the iconic and popular Bodhisattvas in East Asia, and it's believed that this Bodhisattva guides and protects deceased children. Inside this temple, there are 500 lifesize sculptures of Arahats(Buddhist saints) standing orderly in rows. This is one of the must visit temples in Bintan islands.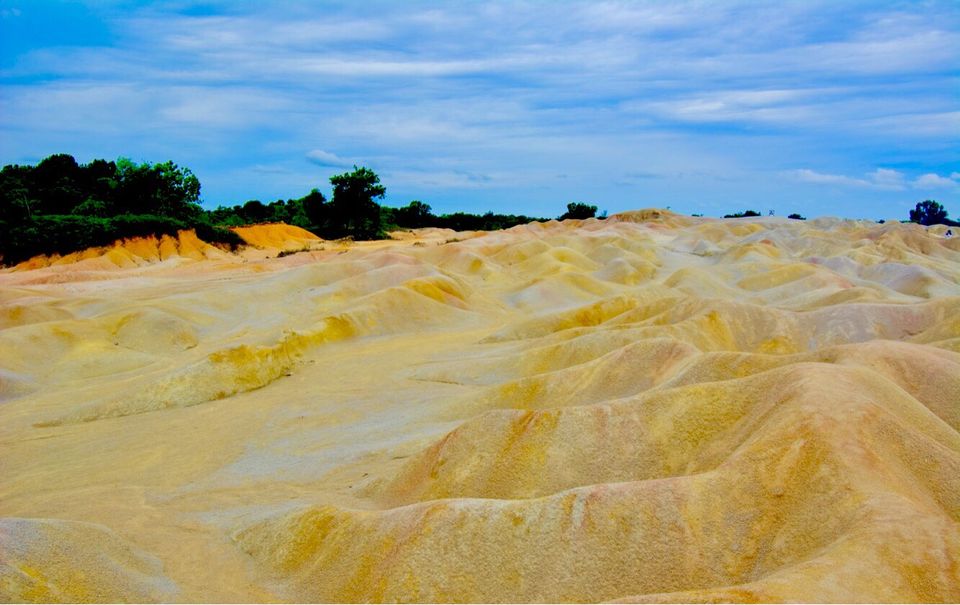 Spotting a desert amidst an island with lush green rainforests and beautiful beaches. How awesome must that be! Well, this place, called as Gurun Pasir Busung or 'Sahara of Bintan' is not a desert but these sand dunes are formed as a result of a quarry that once existed here.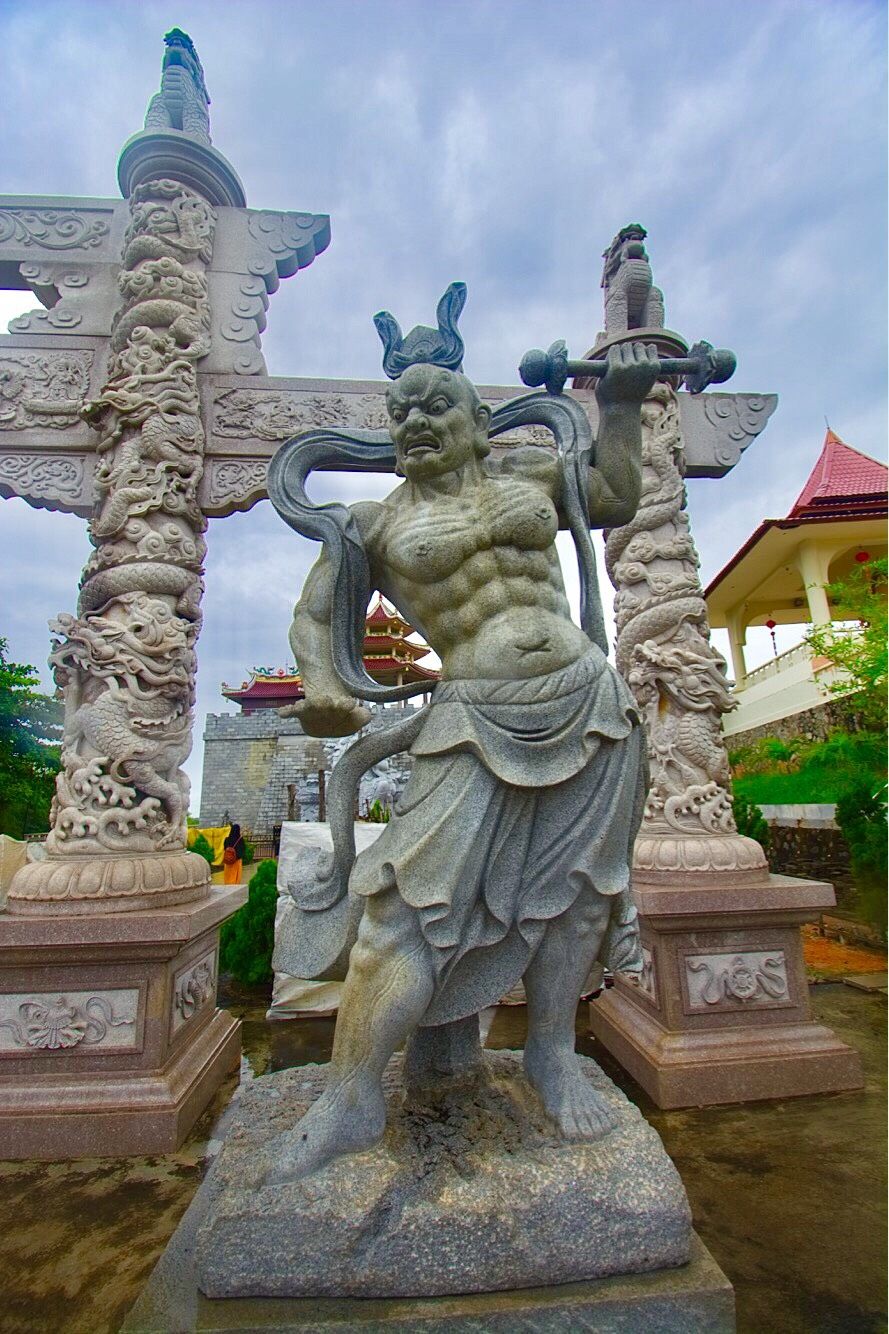 Location and how to reach
Bintan is a part of Riau Archipelago and can be reached easily by a 2hours long ferry ride from Singapore. Ferries operate on everyday basis from Singapore to Bintan and costs around 30-40SGD(INR 1500-2000) one way.
Accommodation
Bintan offers accommodation for every kind of traveller. One can find accommodation for as cheap as INR 1000 to 5 star hotels and fancy resorts. As the place is not completely exposed to tourists, hostels may be a little hard to find.
Getting around
Two wheelers/self drive cars can be rented to explore places around. Even cars with drivers are available if required .
Additional places of interest around Bintan
Trikora Beach
Danau Biru
Vihara Avalokiteshwara Gruha