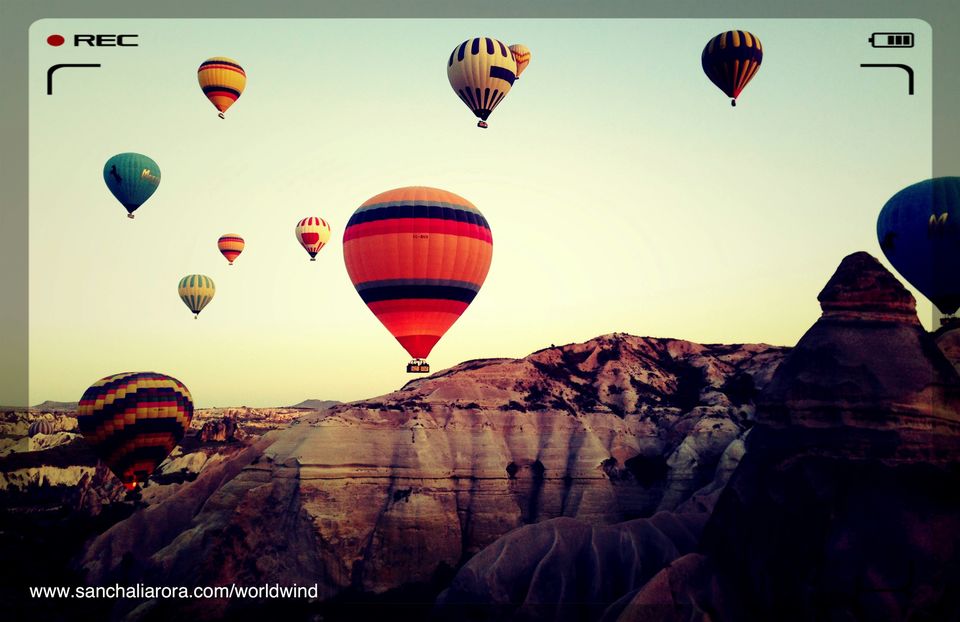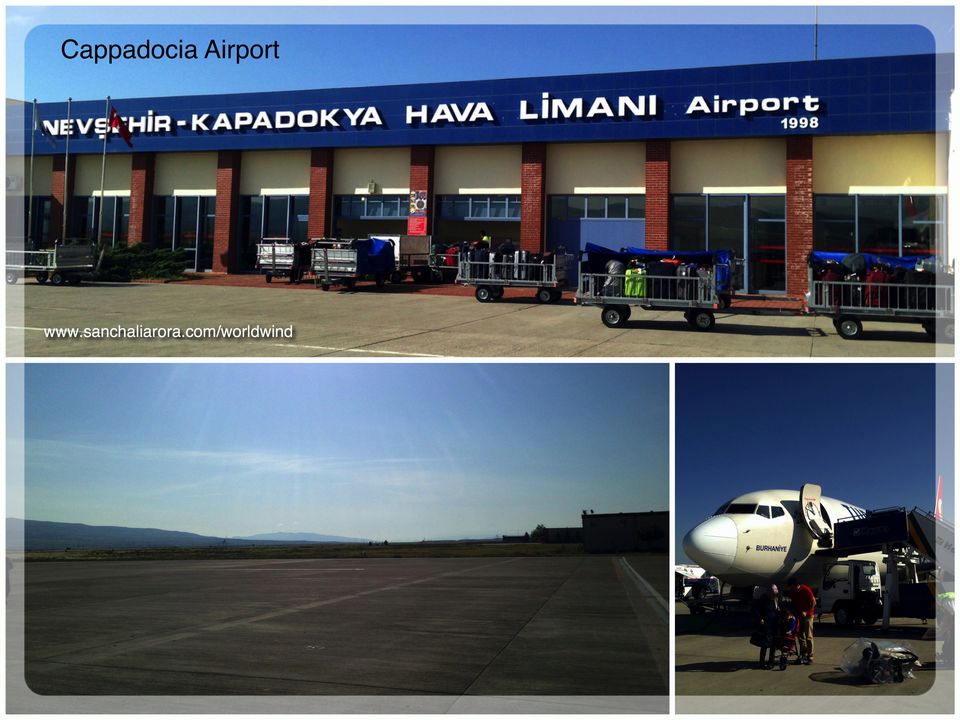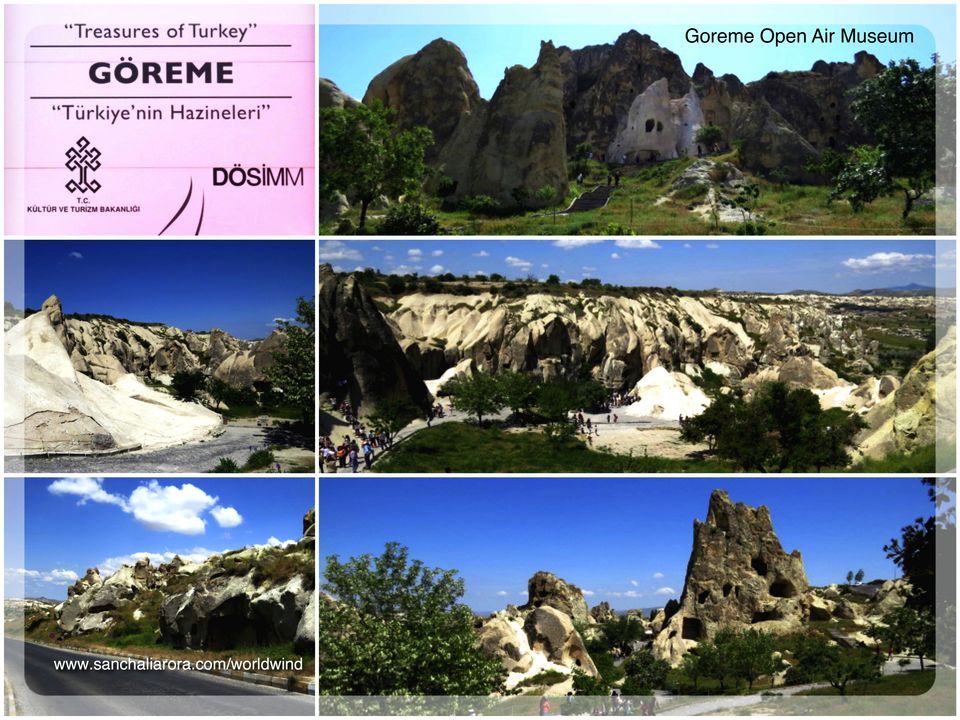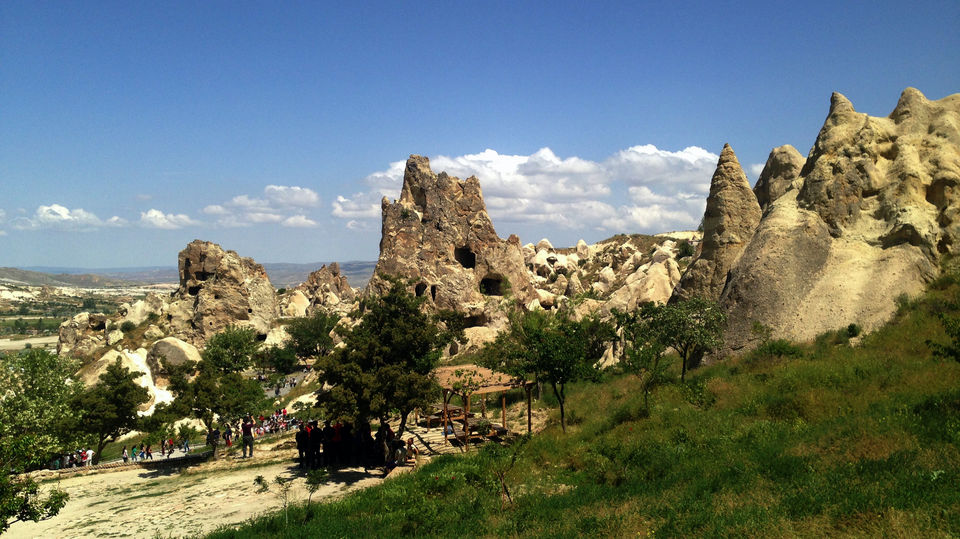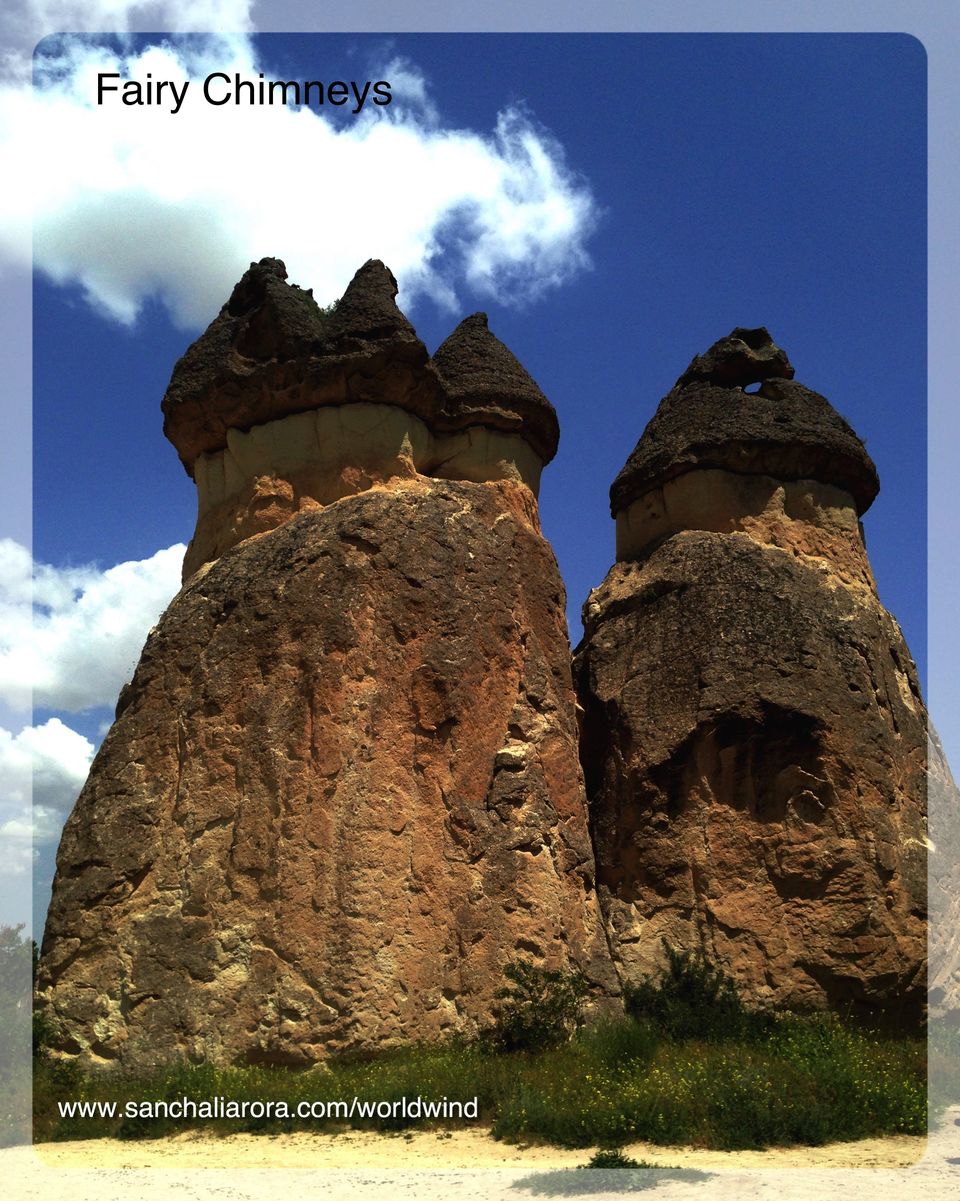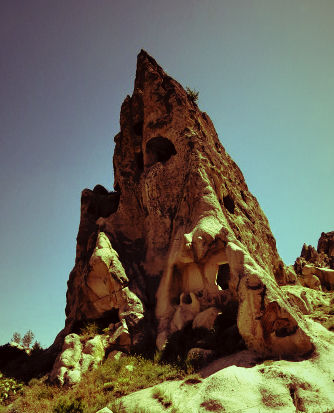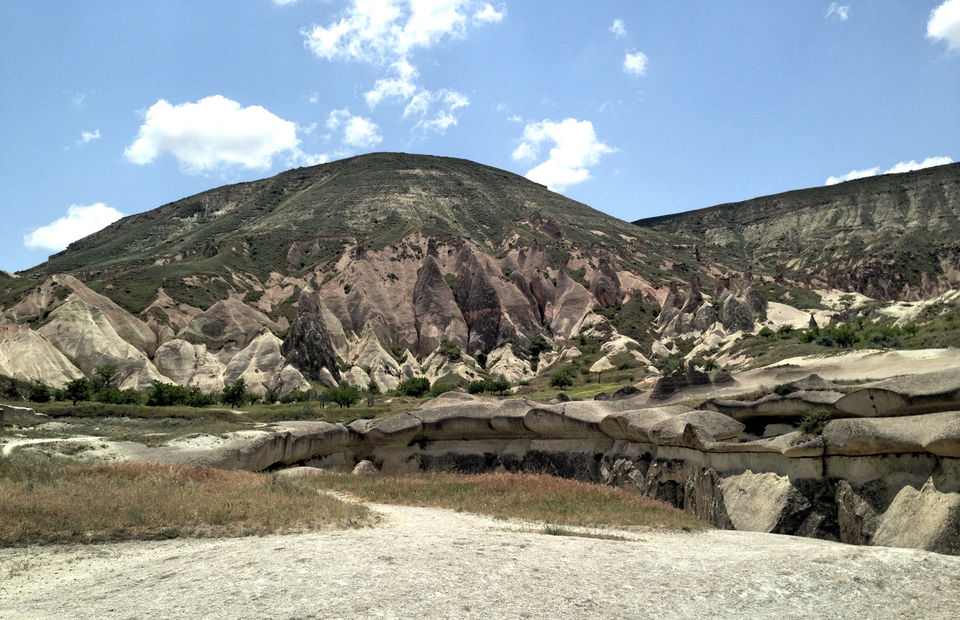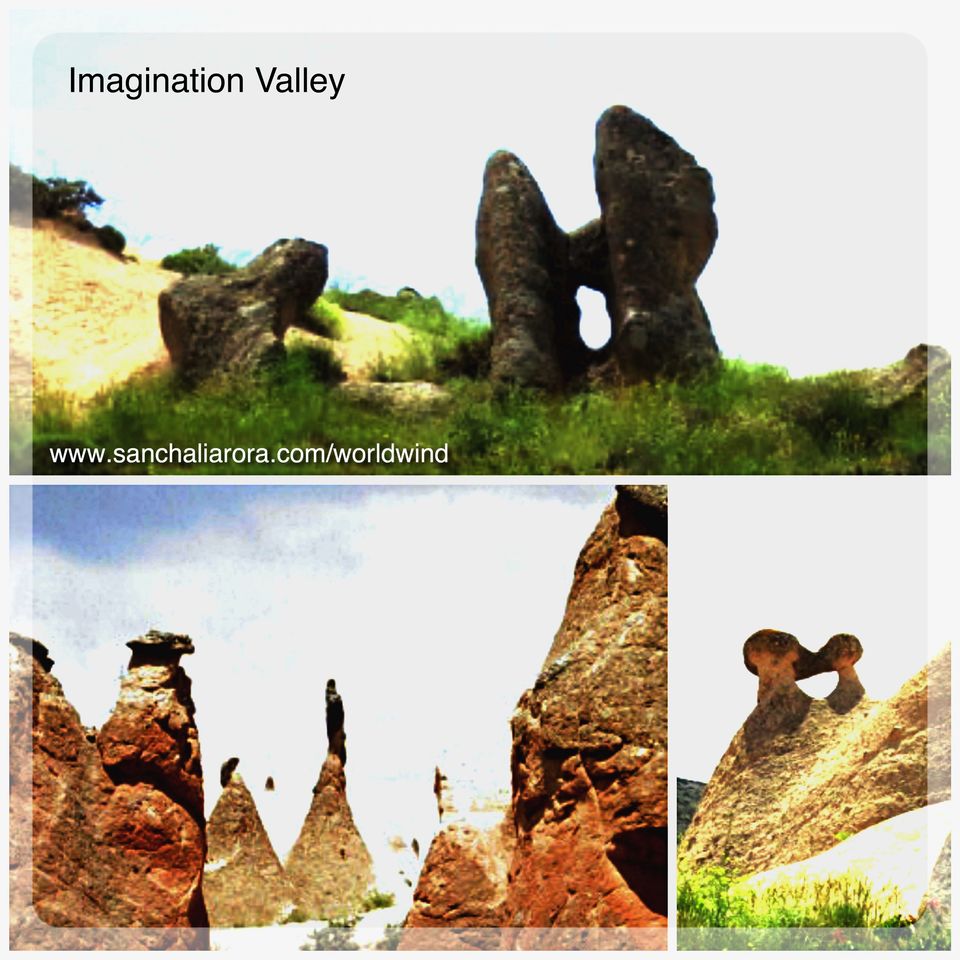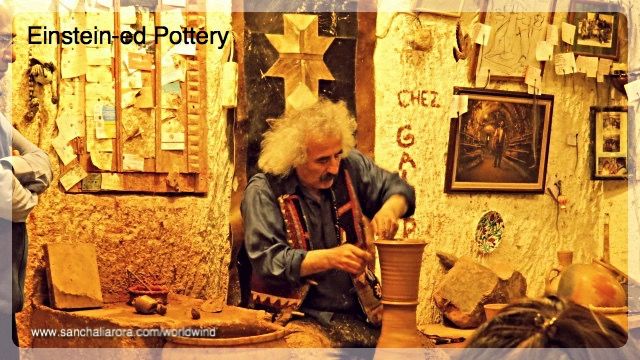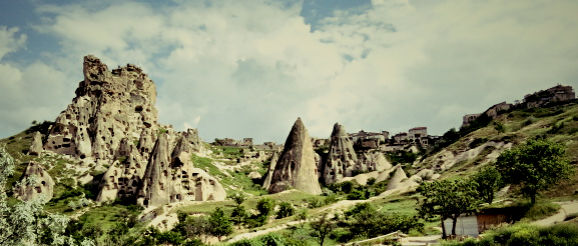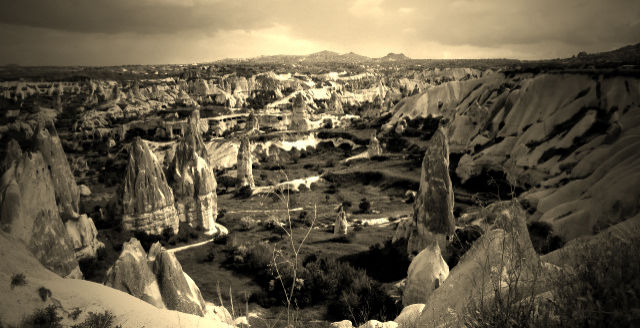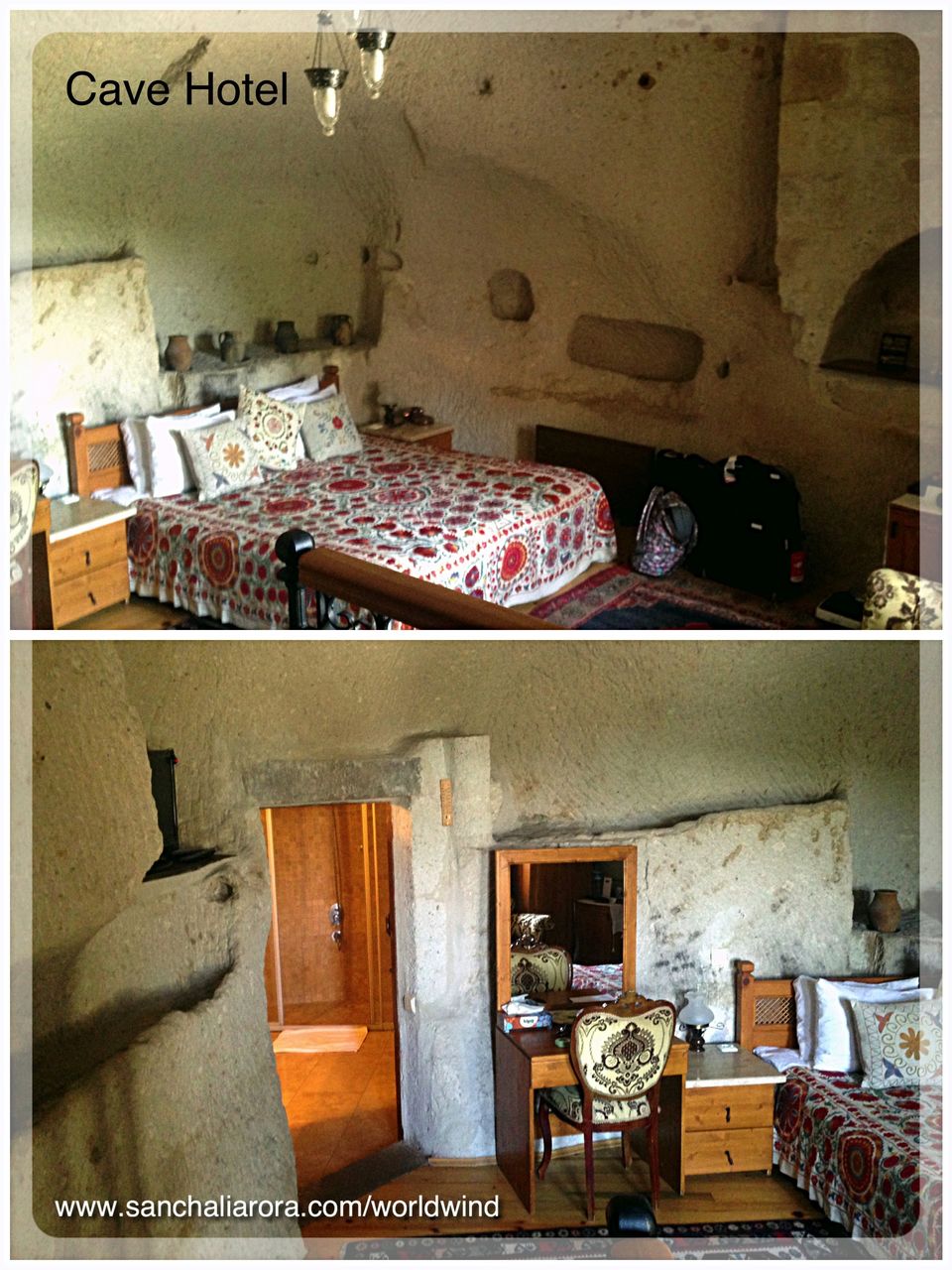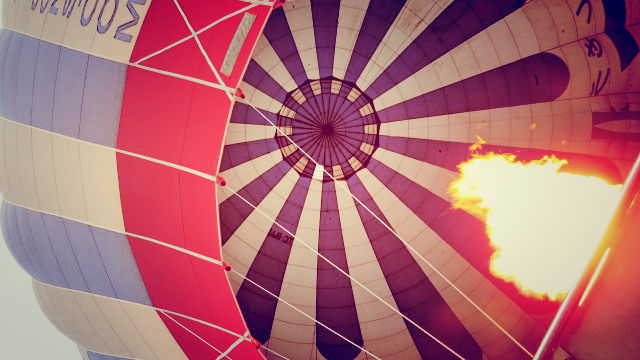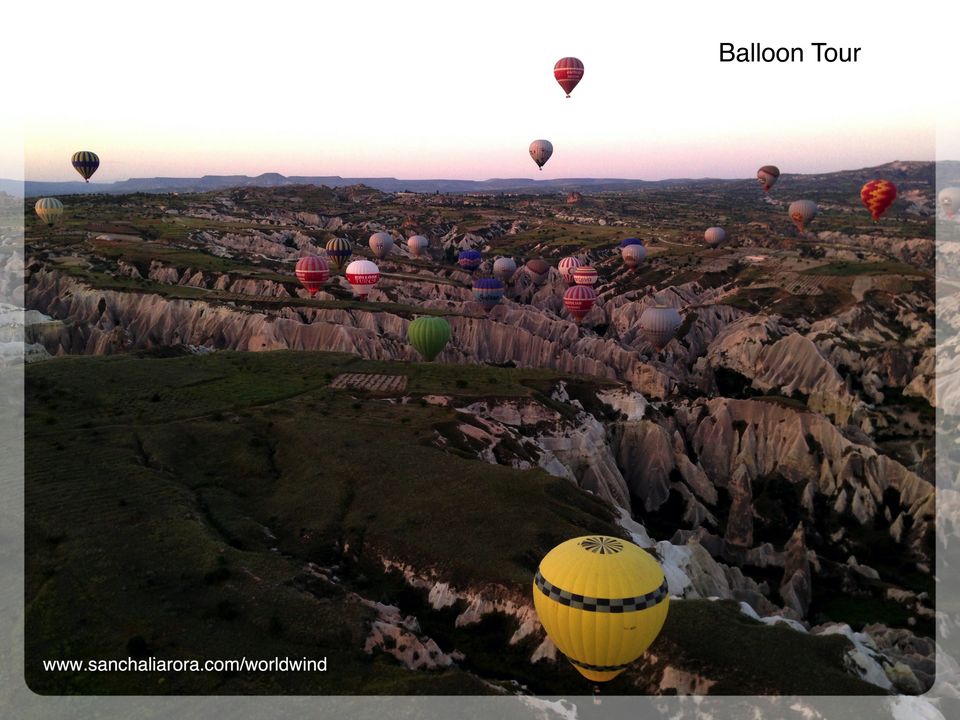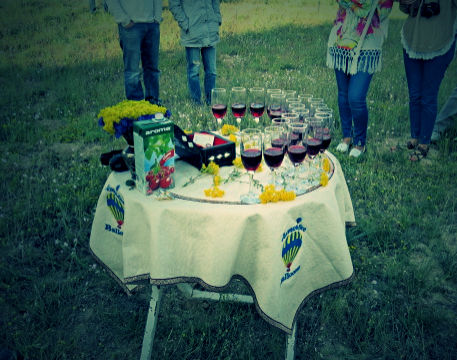 Ballooned away....
Wanna fly, high above in the skyLooking all over the world,People get ready nowAnd I see, everything I wanna seeSurrendering every part of mePeople get ready now
THESE ROCKS are gonna rock YOUR world.
The lyrics of the song - Rock the world by Bubbles, if taken in the literal sense, might give out a tiny essence of this nature's incredible marvel – Cappadocia. A city you have not seen, if you have not SEEN it.
If only these stones could speak would they put the vanity of the world's prettiest woman to shame. If only they could narrate the folklore of their own becoming and existence, would they give any established writer a run for his money. If only they could justify how the deadliest of nature's threat – a living breathing volcano could pave way for such a spellbinding gift of nature ,would it challenge the pride of any acclaimed architect's highly structured engineered drawings.
If only ..... !!!
But as they say some desires are best served when left unfulfilled....some questions are best addressed when left unanswered..... & some dreams are best built when not partaken by reality .......as they open a labyrinth of doors left to be demystified by the bounties of our imagination.
I know I am getting too philosophical here , but then that is what happens when you are beyond dumbstruck by the spectacles of a place, which in actuality surpasses even some of its best photographed ads – sells as an alluring travel destination.
What can I say... one is just left ballooned away.
Grounded underground
A small little airport gives you the apt teaser of the serenity and the purity of the road ahead -a road that takes you away from the bustling city of Istanbul & leads you into the bewilderingly breathtaking arms of mother Turkey – Cappadocia.
Early morning flight, that too while touring , followed by an hours drive into Goreme – was nothing more than a much needed nap session for a long lined up schedule for the day ahead.
DAY 1
Since I had just a day in hand, I booked myself on a North tour. Post a truly fulfilling day, I was glad I did.
The tours usually start early at around 9:30 am.
PS: Definition of early varies from person to person :P
GOREME OPEN AIR MUSEUM
Our first pit-stop was the Goreme open air museum. For all those who are aversive to the museum kind of site-seeing, this will come as a pleasant surprise. It is a museum of nature's creation, snugged comfortably at the basement level .
One cannot sight this place even from the highest point of the city, as it was meant to be a hidden underground dwelling.
And boy will you bask at the sheer spread of these creations, which were once home to the monks. These cave marvels, consisting of narrow entries and exits and limited duration allowed visits -are bound to leave you amazed. Housing a number of churches, which hardly have much left inside -the dilapidated drawing , or the red colour used for painting (which comes from the red river) have interesting narratives, which you can see and hear every second guide sharing out loud with his intrigued guests.
It gets pretty hot during the day (if you are visiting around May end) and is a good 2 hours visit. So it is good to strike this off your list at the 1st stop of the day (a great tip used by our mindful guide).
FAIRY CHIMNEYS
We all remember the fairytale castles in all those animated disney movies -the ones with those imposing, hard to miss towers. Well the fairy chimneys are just that – towers of varying sizes – capped with mushroom like canopies – Landscaped to perfection.
You can climb up to one of the high slopes to get a birds-eye view of the place ...though the climb is not tough , it can be slightly slippery....the funny part was I did my non-slip hike in rubber slippers to the astonishment of my accompaniments who topsy-turvied their way up, despite their apt footwear :D
PS : Since you might not be as lucky as me , would recommend proper shoes :)
IMAGINATION VALLEY
"Everything you can imagine is real." ― Pablo Picasso
"Reality leaves a lot to the imagination." ― John Lennon
This valley is just like these intertwined quotes....what we are imagining is real or what is real is what was imagined – no one really knows.
But one thing is for sure -this riddle definitely brings out the child in you.
Every other day on Facebook one sees those IQ posts testing our intellect with questions like..how many faces can you see in this picture of a 2 faced man, or how many triangles meet your eyes in this deceptive geometrical drawing or which colour you think is the actual colour of this mysterious dress .. And though we do shy away from posting our reply to these way too simple teasers , we do stop and check the comments to corroborate our answer.
Its just the same with this valley - once you substitute Facebook with your Tour Guide , the Posts with Questions asking you to figure out the meaning of the stone formations and us for Not posting our answers to Shouting them out loud and rejoicing in the acknowledged correctness of our guesses .
In other words , every structure resembles something – 2 people kissing , a frog, a camel or even mother Mary . And solving these simple mysteries is undoubtedly a lot of fun.
URGUP CASTLE
Everything in Cappadocia is cave. And a cave castle just adds to the already spread magic .
Though many people do climb it, I was happy taking a picture of it from a spot which made for it as a perfect background.
The entrance to the Castle aisle is marked by an enchanting tree, which sparkles to reflect the blue colour of the many Evil Eyes ornamenting its branches. Not hard for we Indians to relate to, with all our wishing trees :)
EINSTEIN-ed POTTERY
A stop which is a part of almost all tour itineraries I believe. Though I thought it will be boring, it wasn't that bad. We met this man who is called the Einstein of Pottery -a name backed by his replicating looks & famed further with a Guinness book feature & numerous accolades.
Strictly No photography Allowed signage, super high price-tags completely justified by the artistry of the masterpieces, and sections devoted to students , prodigies and the master himself, housed in a humongous cave -was essentially the crux of this place .
This stop definitely counted for me as I was one of the lucky tourists to get a gift autographed from the man himself :D
SUNSET POINT
Cappadocia has not just one , but many sunset points . But any place high enough to give you the final gist of the breathtaking views of an even more breathtaking city , that too just before you end your day , automatically justifies its place in the itinerary .
BACK TO THE COMFORT OF MY CAVE HOTEL
So with a heart , mind and soul full of memories, I headed back to my CAVE HOTEL in Goreme. As I said earlier , everything in Cappadocia is a cave . So staying there happens by default and is a rather MUST. If you hadn't already added it to your bucket list , you will be bound to :)
Goreme vs Urgup
I was happy that I booked my hotel in Goreme . Goreme and Urgup seem to be the 2 popular choices of stay . Though Urgup is adorned by luxurious cave resorts , Goreme too has many which are up to the mark . And though I didn't really tour Urgup , passing by the streets of the place , felt kind of commercial .
Goreme on the other hand, exudes the charm of a small town , which exemplifies the experience which is meant to be , with more than enough eating and souvenir shopping choices , to accommodate for your free time in the evening.
Pottery Kebab - A Speciality
Make sure to try the pottery kebabs , which are a speciality of the place . Kebabs which are served in earthen pots , which in-turn need to be broken in order to serve the dish . Makes for a dramatically interesting experience .
END OF DAY 1
Early morning flight, 9:30 to 17:30 of heavy touring, souvenir shopping & dinner - That was my Day 1. After this, the BED is the only HEAVEN suggested on EARTH :)
DAY 2
Day 2 started rather early ...and by early I mean early according to every standard - 4:50 AM .
But this is the Tour , which defines Cappadocia and its picturesque landscape , and is the sole motivation behind visiting this place for most of the travellers .
Early morning pick-up , followed by a quick short breakfast , takes you the parking and gassing up point of the your designated balloon flight - to the highlight Tour of your trip.
BALLOON TOUR
I believe I can fly
I believe I can touch the sky
I think about it every night and daySpread my wings and fly away
And just like that you sweep through the clear sky , see the sunrise at eyes length, gaze down Feets at the Feets you had gazed up at , manoeuvre your way up and down through the abstractly carved valley , reminiscing the splendours of the lanes you had meandered through not even 24 hours ago & bring this fairytale journey to an end-with champagne , cranberry juice and cake .
BACK TO THE HOTEL & OFF TO THE AIRPORT
Feeling satiated , I headed back to my hotel, gorged on a sumptuous breakfast at the roof-top restaurant (backdropped by nature's most astounding creation) & bid my final adieu to this mesmerising city .
BYE - BYE CAPPADOCIA
Thank you Turkey , for sharing one more of your delights with me & adding yet another chapter to my chronicles of aspirational travels .
Bye - bye Cappadocia -till we meet again ....!!
**************************************************
TRAVEL TIPS & RESOURCES
City Info
Cappadocia is not a city name. It is an ancient area in Central Anatolia which incorporates the provinces of Aksaray, Nevsehir, Nigde, Kayseri and Kirsehir cities.
Airports
You can reach Cappadocia using 2 airports :
ASR Erkilet International Airport – Kayseri - It is 5 km far from city center , 70 km from Goreme & 60 km far from Urgup.NAV Kapadokya International Airport – Nevsehir -It is 25 km far from city center , 40 km from Goreme & 30 km far from Urgup.Flights
Well connected by Turkish airlines and Pegasus Airlines from Istanbul.
Airport Transfers
There are a number of Airport Transfer (Shuttle) services at the airports (Taxi, bus).
The Turkish airlines/pegasus airlines shuttles at NAV - cost 15-20-25 TL .
PS : But it will not take you to your hotel, just to drop-off points in Nevsehir, Avanos, and Urgup. They provide nothing from Kayseri. However you can call your hotel and they will get you picked from the location
The other advertised or hotel offered regular airport transfer shuttle bus fee is 10 Euro from/to Nevsehir Airport, 15 Euro from/to Kayseri Airport per person, each way. This rate is for airport transfers to/from any hotel in Goreme, Uchisar, Avanos and Urgup city.
Private Transfers can be 70-80 Euro one way
Rent a car is also an available option
Some Links :
http://www.goreme.com/airport-transfers.php
http://kapadokyashuttle.com/
Hotel Booking
Booking Site : www.booking.com
Cave Hotel Booked: Nostalji Cave Suit Hotel, Goreme . Costed 72 Euros including breakfast.
Tour Operator: Goreme
There are more tour operators in the city than the number of people :P . So booking choices are immense. I booked my tour with HTR . Was very happy with the prompt & courteous service. Their rates were also pretty competitive .
HTR Turkey Tours
Link: htrturkeytours.com
I booked The North Tour , which covered the mentioned places in the blog on Day 1 and Balloon tour on Day 2 . Every tour company has either their own balloons or tie-ups with other Balloon operators .
Tours Cost & Inclusions
North Cappadocia: 45 Euro pp ( shared tour )
Included:
Pick up and drop off to your Hotel Professional English speaking guideEntrance fees to museumsLunch (Excluding Drinks)All TaxesPVT TOURS cost around 200 Euro - including all the above .
The Balloon flight : 115 Euro pp
Duration of Flight : 60 minutes (personally I think its enough . Though there is also a 90 minute option available)
Balloon Company : Atmosfer Balloons
Cost of DVD of balloon flight : 65 TL . It covers the entire 60 minutes flight journey . An unedited , but good quality video . You might or might be a visible in the footage though. Like we were informed only at the end of the flight , that a video had been shot (a surprise element thrown in by our flight pilot).
Restaurants : Goreme
The restaurants stay open till around 11 pm. All international cuisines are easily available. There are a lot of choices for fine dining, informal eating and cafes .
Indian Rasoi : The only Indian restaurant in Goreme. So book in advance. And I think last order is at 10 pm.
Link :http://www.indianrasoicappadocia.com/index_en.html