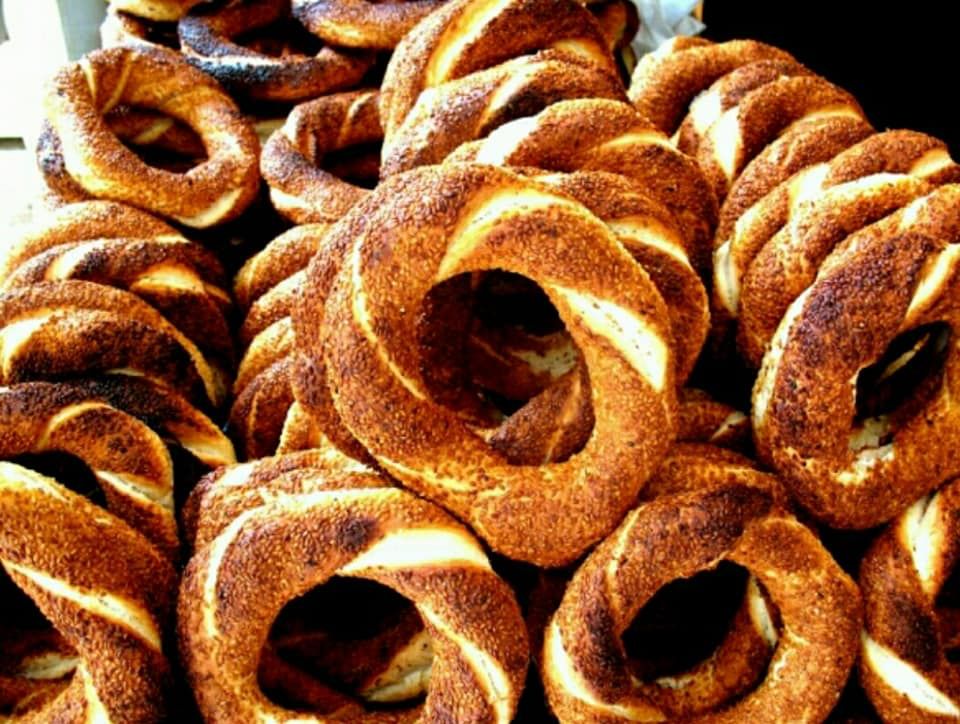 Few days ago, I had an intense discussion with a Turkish young student where we both argued that our cuisine is better. For the reasonable and fair person I am, I admitted that the Turkish cuisine is great, it's just that the Moroccan is better. And because the Turkish food is great, I will be sharing with you as much possible information about it so you know what to eat one in Turkey.
The Turkish cuisine is diverse, rich and quiet generous. Some dish you will love, some you will hate and others you will just no be able to make up you mind on how you feel about them. Some of this foods will be presented in this trip and the rest in future trips.
1. Simit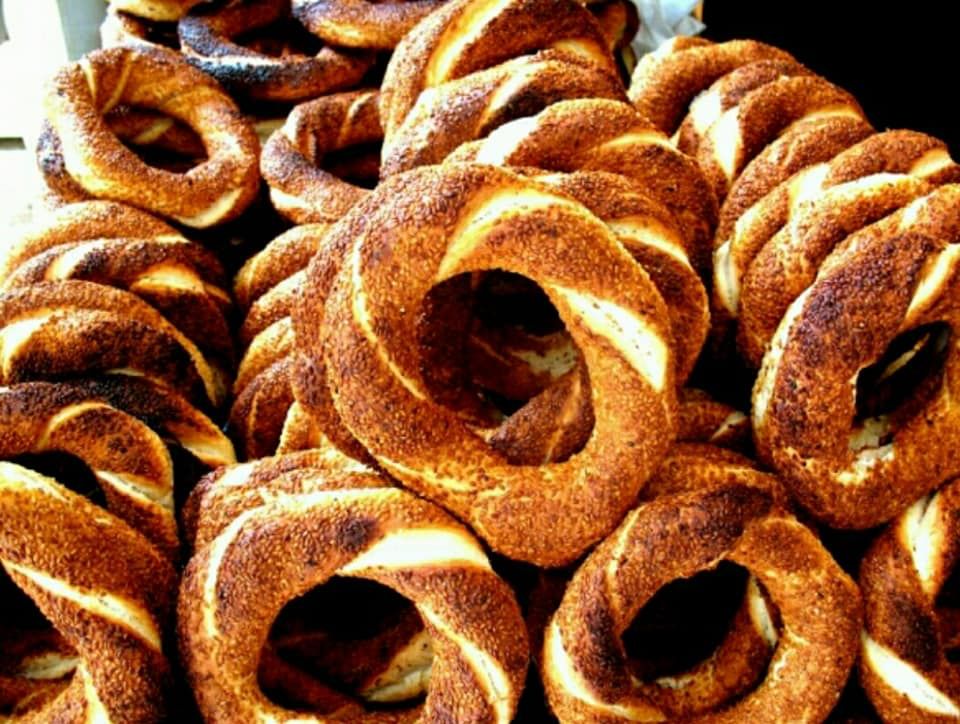 Simit will not blow you mind. at the end of the day it's dry bread roll with sesame seeds on but believe me it's very likely that you eat it everyday during your stay in Turkey because it's everywhere, it's cheap and it's rather a tasty snack. Most people eat with tea but you can eat by itself.
You will find Simit vendors everywhere, they all have the same price which is 1tl but some in touristic area might sell for 1.5 tl or even 2.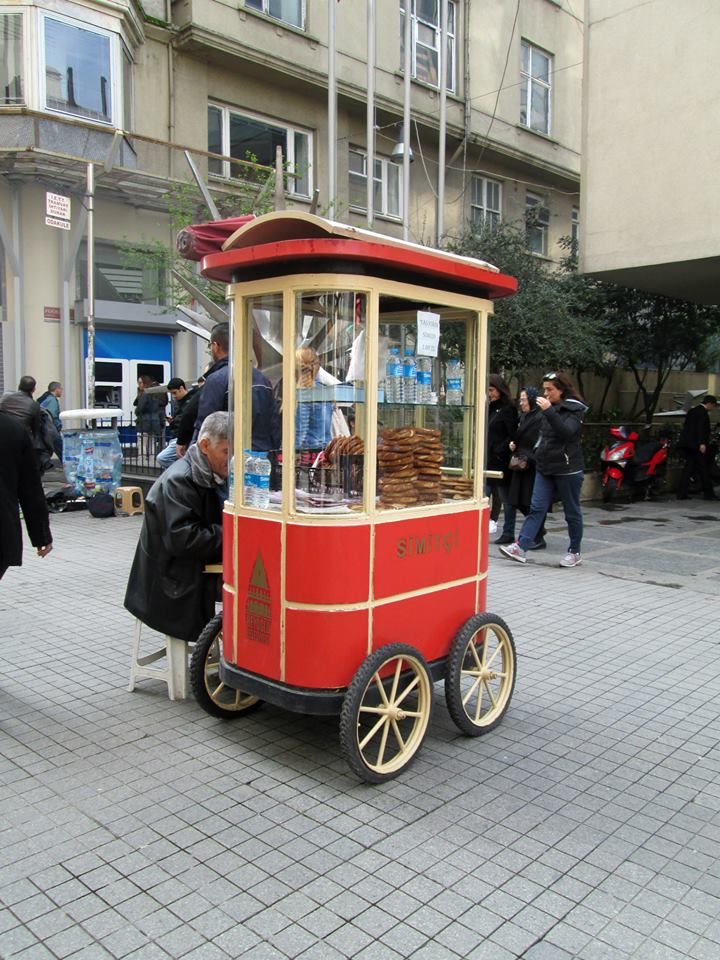 You can also buy it from bakeries or from a place called "Simit sarayı" which specializes in simit.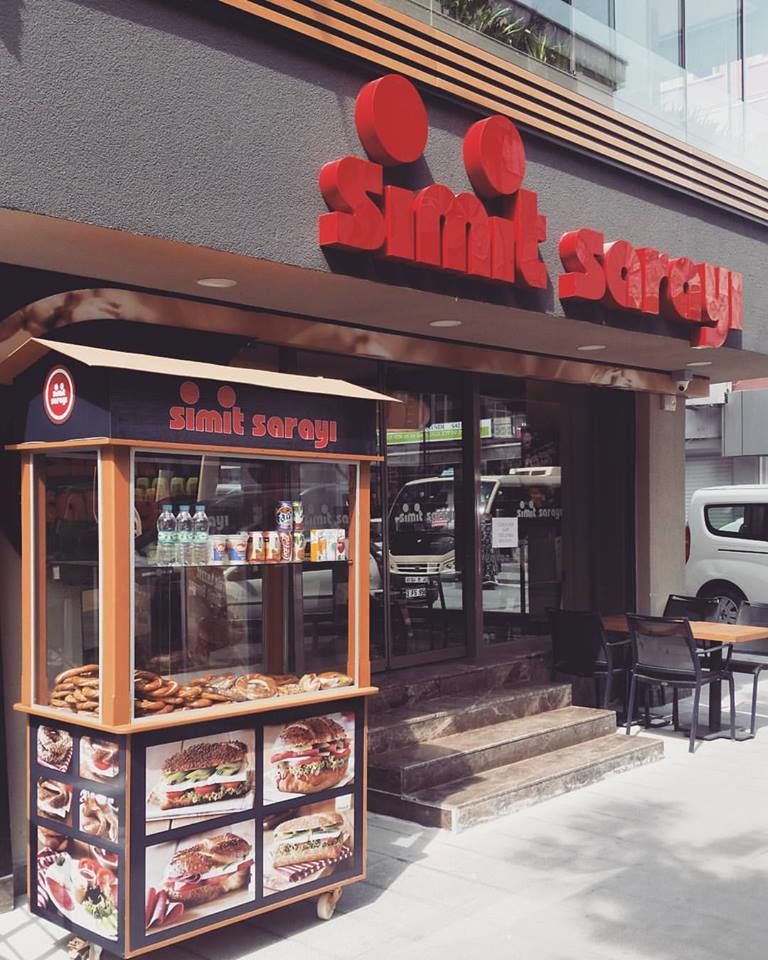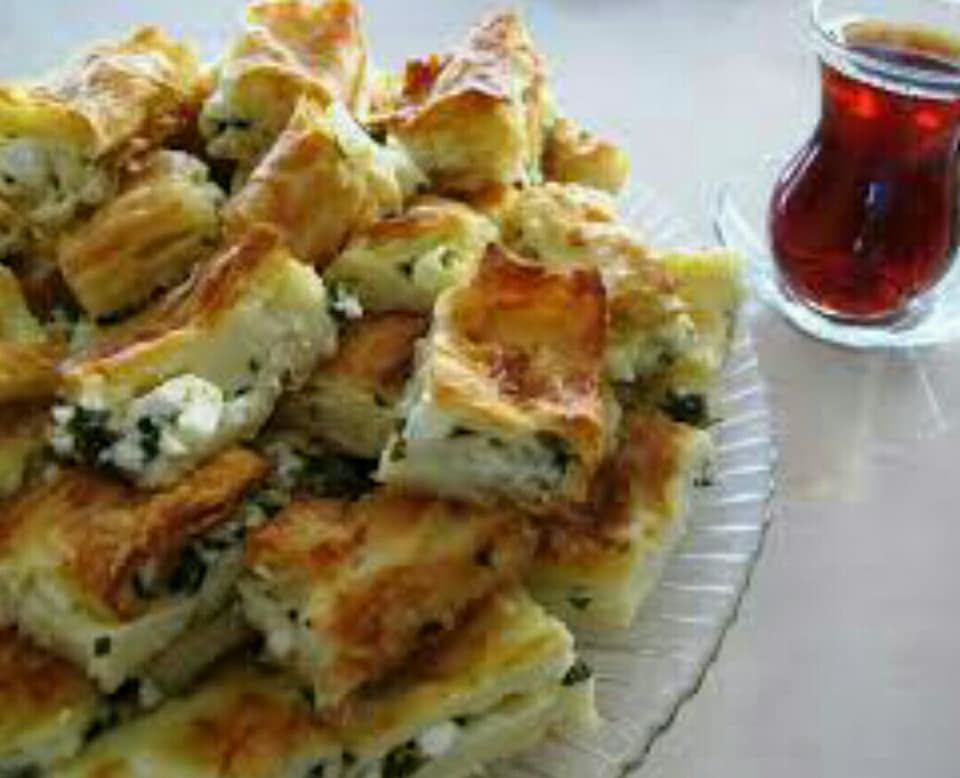 A beautiful big family of baked filled pastries which a big part of the Turkish cuisine. There are so many different types in terms of cooking techniques and ingredients that it deserves an article merely dedicated to Boreks. I am recommending you this article I found online : https://www.dailysabah.com/expat-corner/2018/01/26/all-about-borek-and-the-best-places-for-it-in-istanbul
If the article is too long or too detailed for you here are the main 4 types you should know about:
a)- Plain borek
Borek with no fillings and the reason why I love them is they gave the liberty to add what ever you want, some chocolates and amends, honey and cheese, ice cream or just powder sugar.
b)- Peynirle borek
Also a favorite of locals and foreigners alike. It's layers of pastry filled with white cheese, with parsley or sometimes spinach. Perfect with a sweet cup of tea.
c)-Kıymalı börek
Filled with spiced ground meat and onions.
d)- Patatestli borek
Filled with baked potatos.
All the above type can be found in different places from 6 am in the morning to the evenings, therefore you can have them for breakfast, brunch , lunch or as an evening meal.
There are different places where you can eat them, they all have the word "Borekci" on their name, you can even find them in supermarkets. The best ones of course are the ones made at home but there are lot of brands selling it. I like Meşhur Sarıyer Börekçisi because it's the one near my house but you can find details about other places in the article I included above.
#Turkey #Istanbuk #Simit #Borek
Frequent Searches Leading To This Page:-
cheapest turkey tour packages, cheapest turkey tour packages from India, turkey packages with flights, turkey packages, turkey Greece tour packages from India, turkey holiday packages cheap