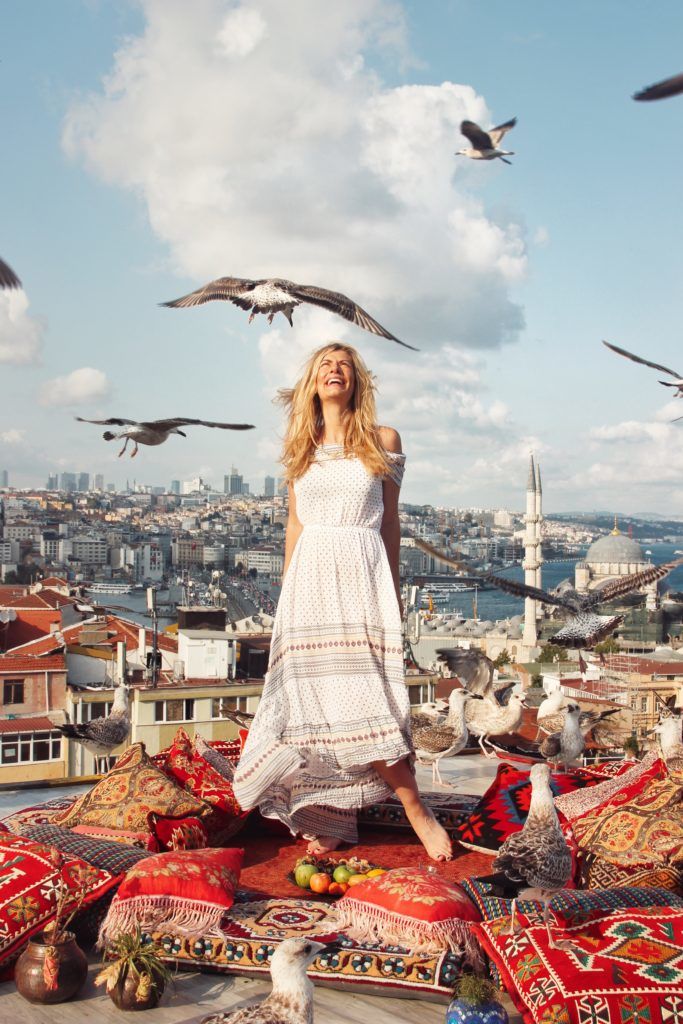 Sitting on a random rooftop overlooking Old Town, is a seemingly unassuming experience, the Kubbe.
Why go to the Kubbe i ask cafe in Istanbul?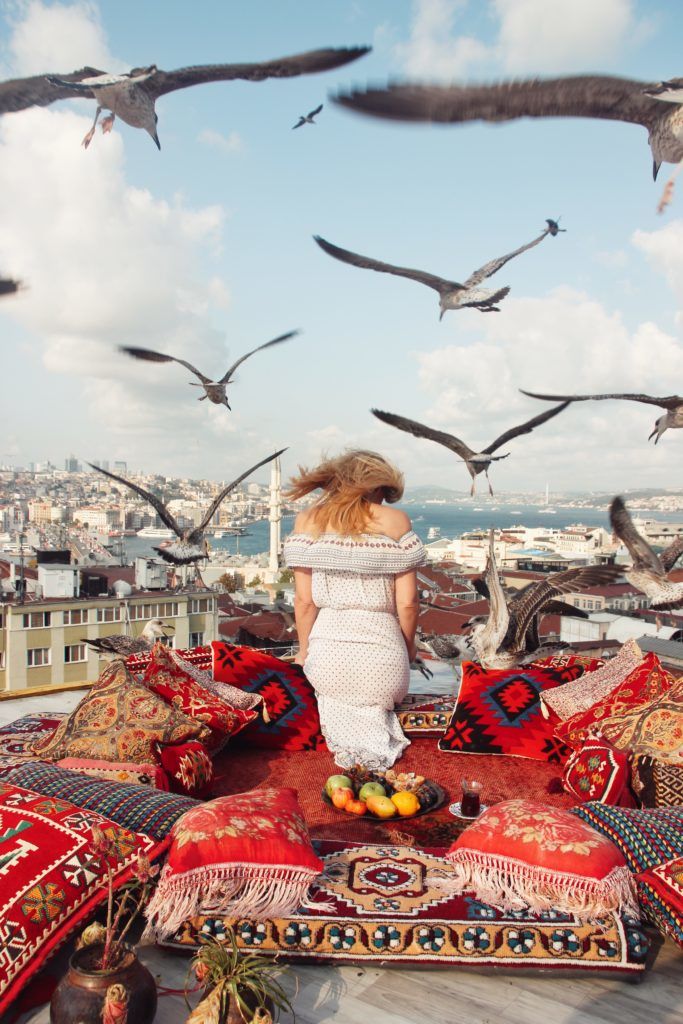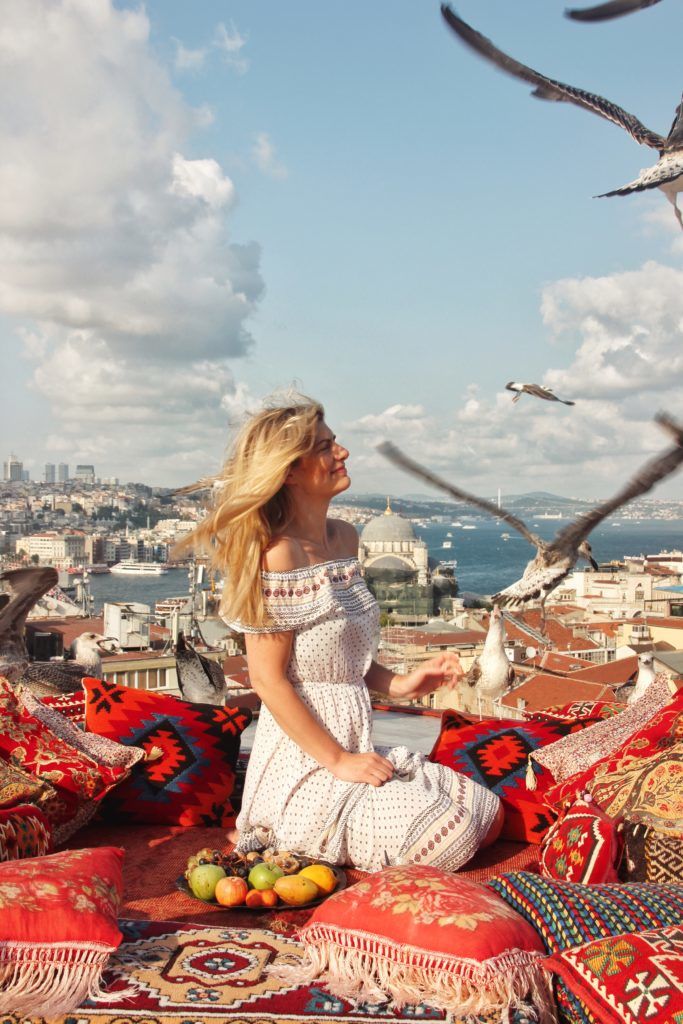 Turkish Rugs are overflowing with silk pillows as fluffy stray cats nap on these sumptuous heaps of softness. Initially, this rooftop appears a bit like a scene out of Cappadocia. But, look a little closer and you will instantly notice key differences. At the Kubbe, seagulls take the place of hot air balloons. And, you will catch views of Istanbul's sophisticated landscape instead of dreamlike fairy chimneys.
Why seagulls?
An older man walks around throwing raw chicken in the air, and that's why seagulls materialize out of nowhere. And when I say seagulls, you can't imagine how many descend on you. It is magical. Don't worry, he's careful not to get any on you. But, even if he does, my prediction is that you will be so consumed with the birds that you won't notice.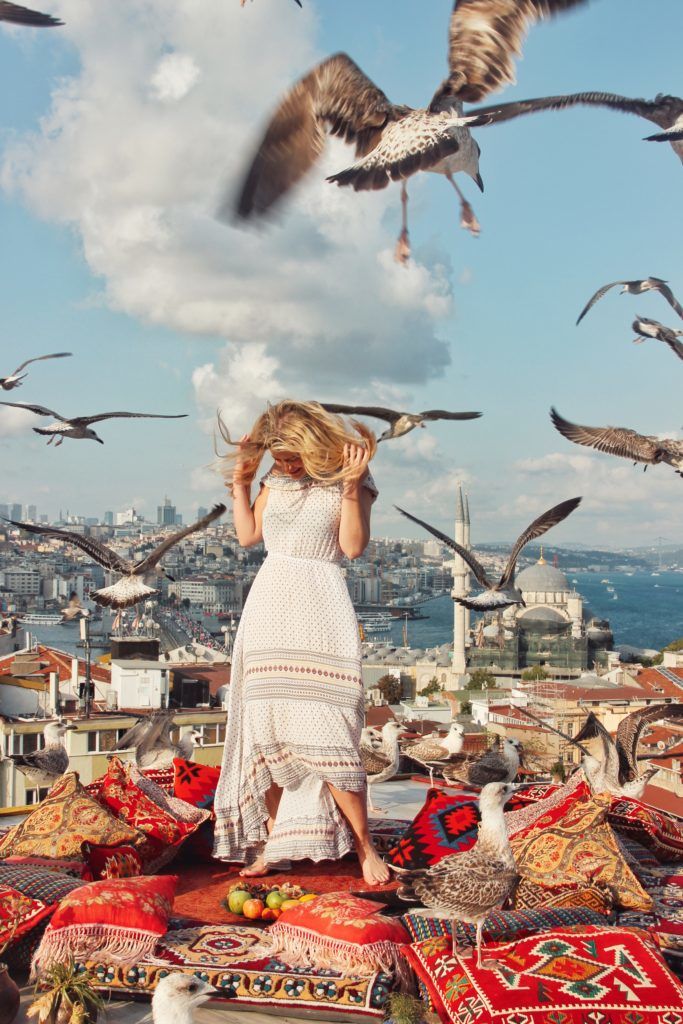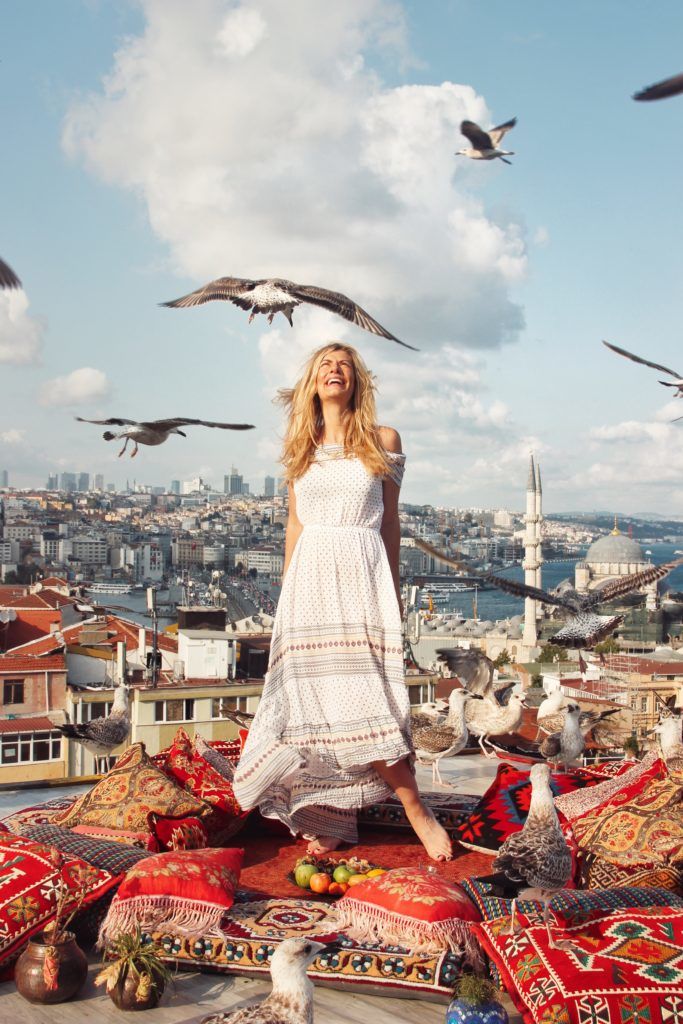 Bonus, the gentleman is dressed up in a traditional Turkish costume, and he sings beautiful folk melodies. Clearly organized for the perfect photo opportunity, it's surreal. And, I loved every second of it.
Practical things you need to know about the Kubbe:
First off, don't be put off when you are looking for the Kubbe, because it's not that easy to find. While it's not located in a scary neighborhood, it lacks the charm that you see throughout the rest of Istanbul. Just don't be dissuaded, because it really is worth the hassle. The stairs leading up to the Kubbe rooftop are steep and skinny. Walk with care, because the ground is uneven. Make sure to wear closed toe shoes when you walk over to the carpet. The Kubbe experience might be ethereal, but I'm pretty sure that bird droppings are on the floor. The staff is constantly cleaning, but with that many seagulls, there is only so much you can do. And, don't worry, you will not be sitting in any bird poop. However, I still suggest washing your hands immediately after you are done. This is a difficult location for taking a selfie. Translation, either have a friend with you who is willing to take your picture or bring a tripod and a remote control. Trust me, you will be disappointed if you don't commemorate your afternoon at the Kubbe. Most importantly, don't forget to smile, because this is an unbelievable day!