I have always believed that 24 hours does not do justice to any town/city. Especially if one has time at their disposal, one must make the most of living a place.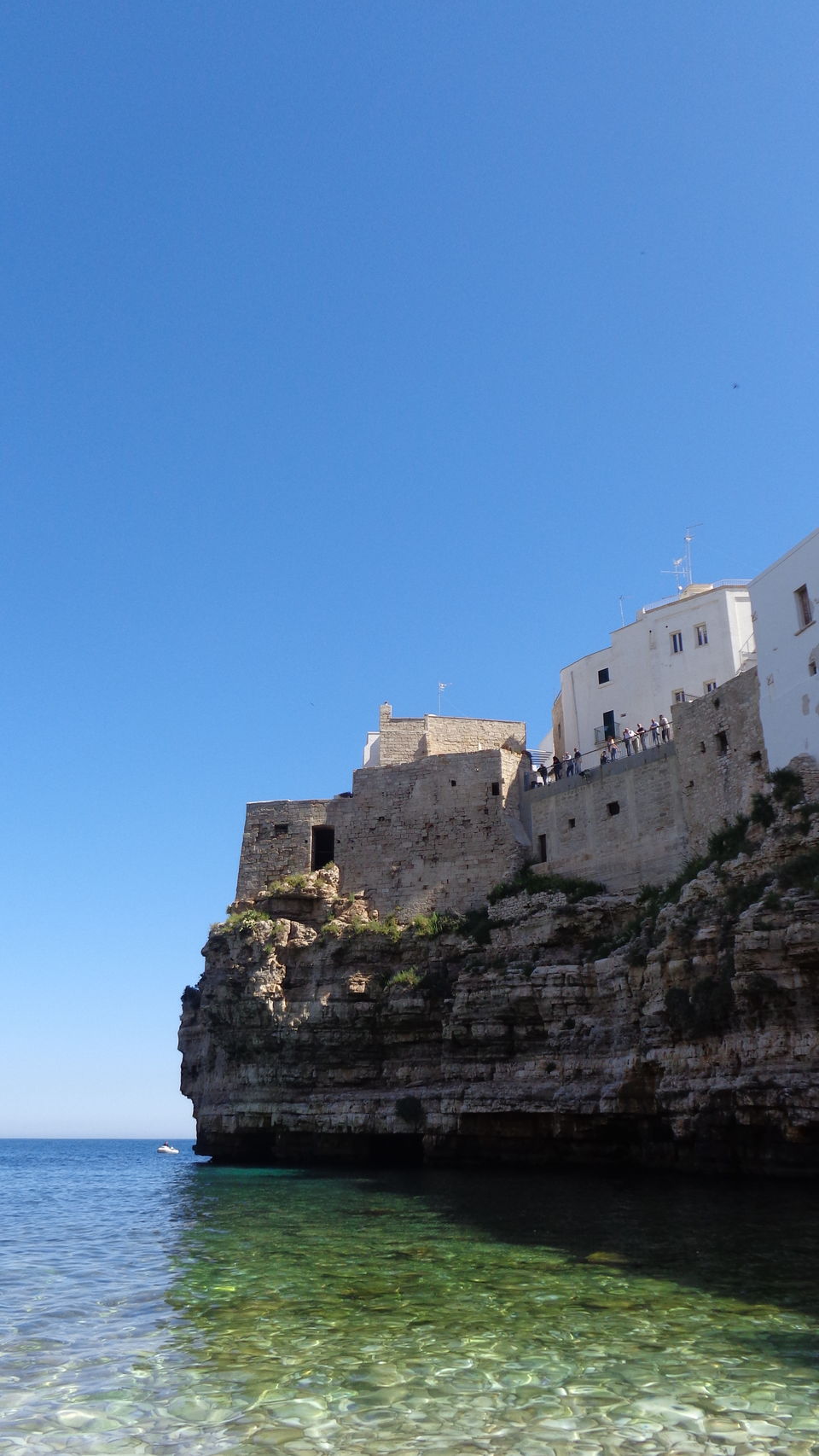 This is what I wanted to do in Polignano a mare– a seaside town in the Puglia region of Italy. Untouched and relatively unknown to many, it was the place I was intrigued to visit but not just for a day. After checking places to stay online, I narrowed on B&B Grottone in the heart of the town.
The owner, Gianni, was quick to revert to me with information about the town and his B&B. Staying in Grottone's Attico for 3 nights was amazing. I had a huge terrace to myself, a small kitchen to cook in and a tastefully done bedroom.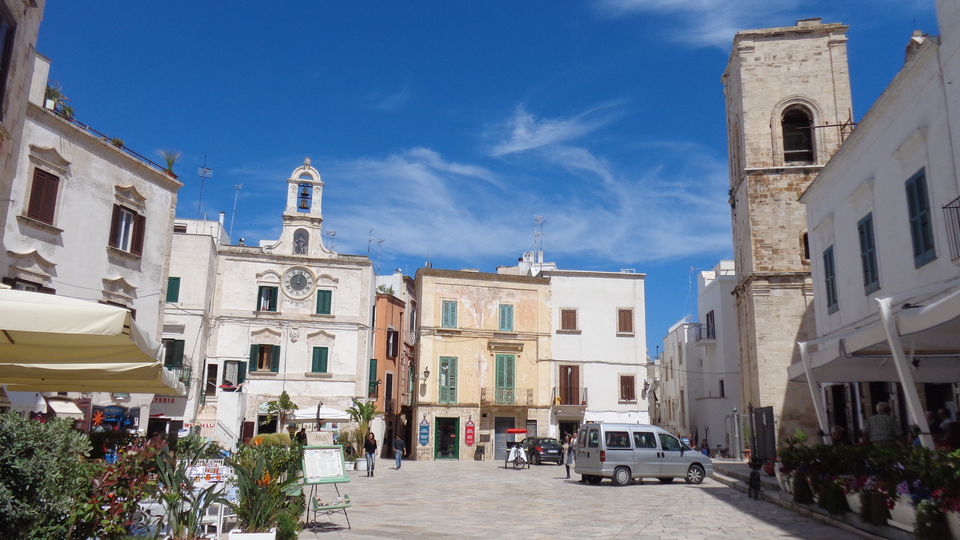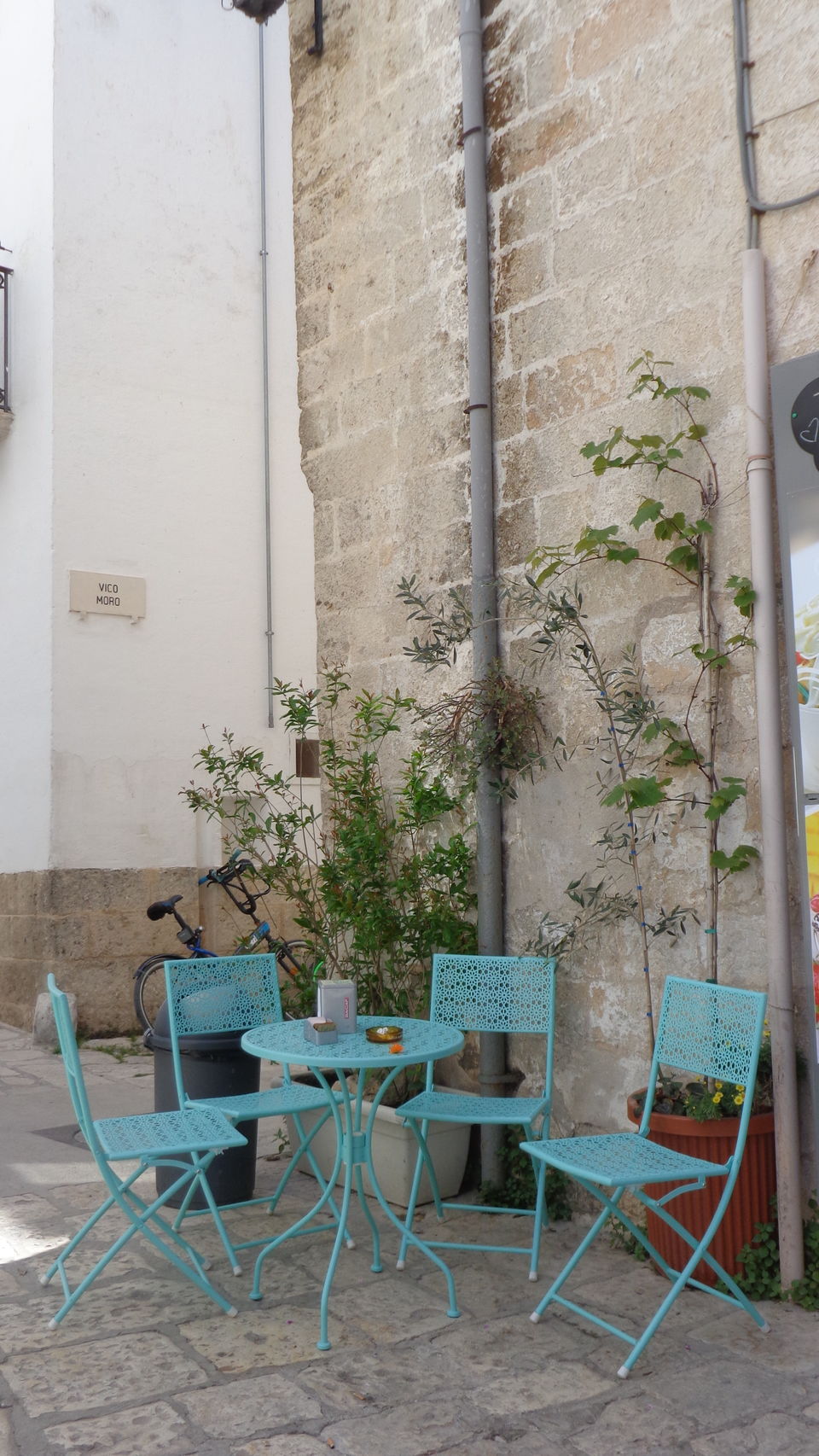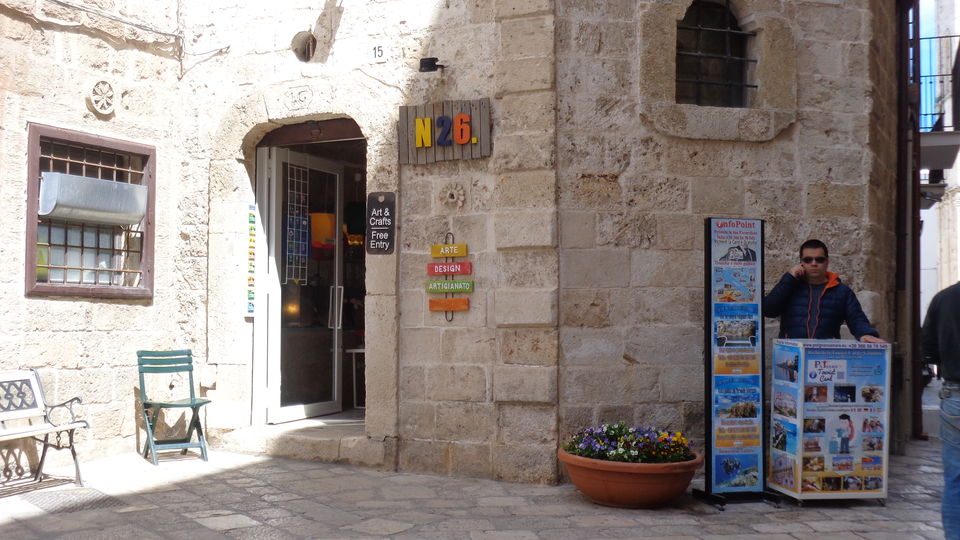 Polignano was my place to relax and unwind after Rome. On the first day I went to see the statue of the famous singer Domenico Mudungo who had sung the famous Italian song "Volare". A celebrity of his home town, Dominco's song continues in my head as I write.
Later I went for an aperitivo (the Italians term for evening snack) at Bar Millenium – a popular place in the town next to the main piazza (square)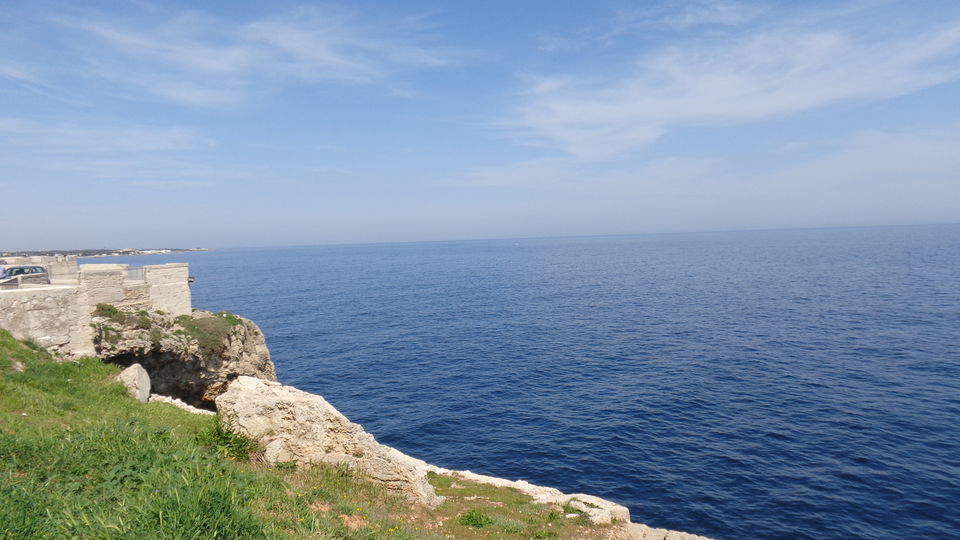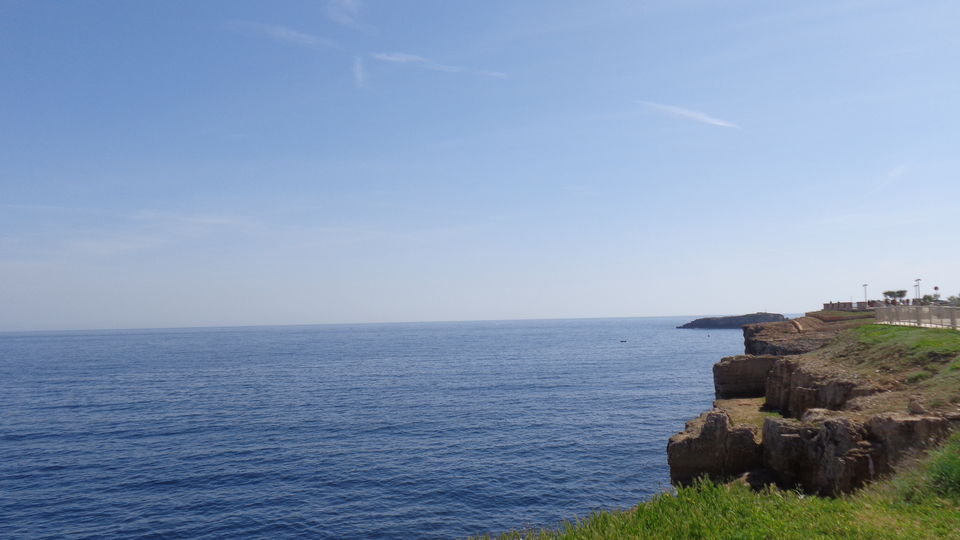 The local shops were a stone's throw away and there was a particular jewellery shop from where I bought earrings. The owner Rosanna and I befriended each other immediately even though I am not very good with my Italian. She and I knew how to make each other laugh.
The next day I woke up early to a fabulous sunrise on the terrace, made coffee and enjoyed the view of the sea. It was exceptionally quiet and I savoured it fully. On reaching Bar Millennium the familiar clink of glasses, smell of fresh coffee and the hustle bustle of a daily commuter made me smile.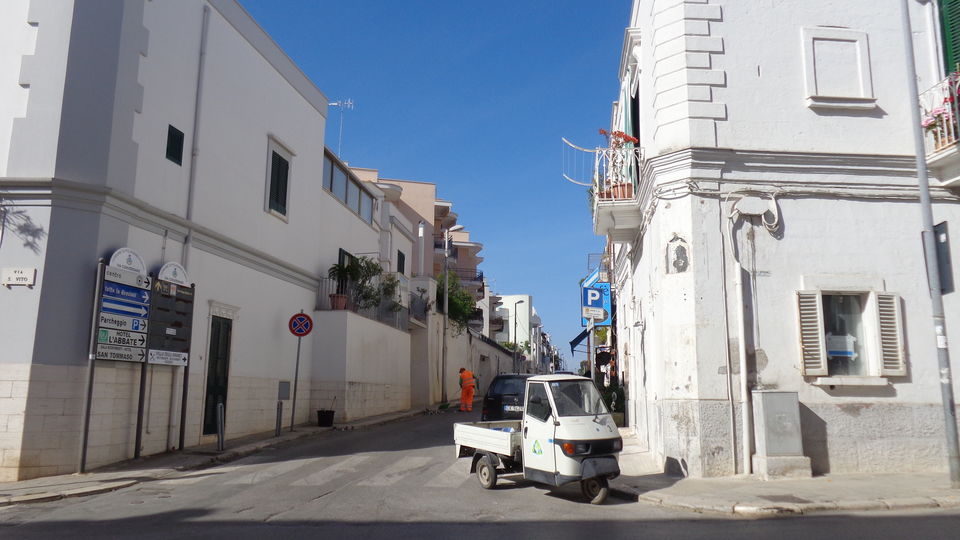 A German couple sat next to me and we ended up talking about the town only to realize we were staying in the same B&B. It was great chatting with them and their two kids who were an eye candy. We eventually decided to hit the beach and relax together because why not.
That walk to the beach and the soothing color of the water gave me goosebumps. It was lovely basking in the sun and relishing the sweet life. La Dolce Vita.
After a couple of hours we went around the town to the Piazza for some people watching. A fresh fruit serving at Joya Canti di Stagione was enough to help us from the strong sun and gave us an appetite for a lunch of blue cheese pizza and a glass of the famous Puglian wine- Negroamaro. Bliss!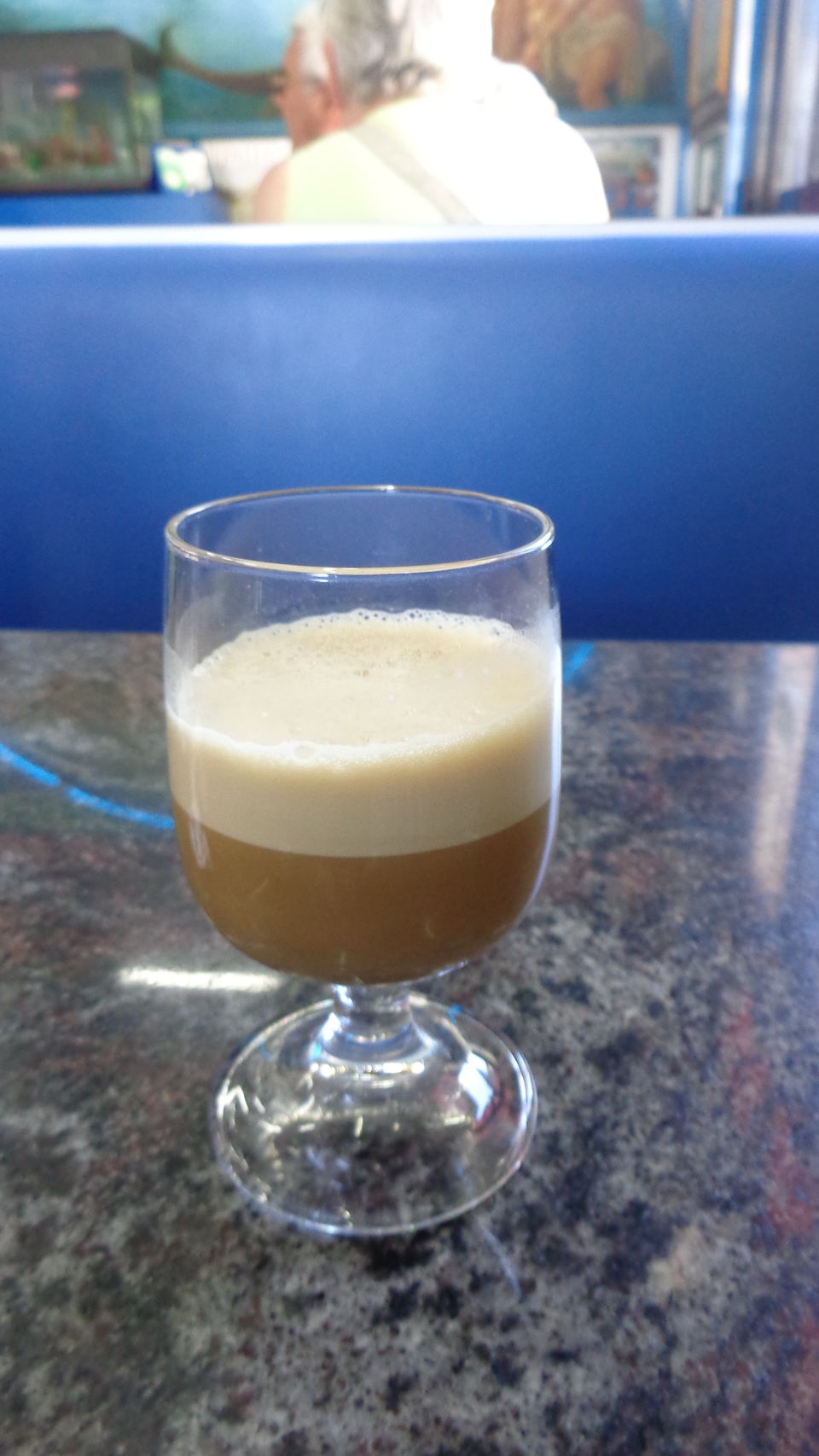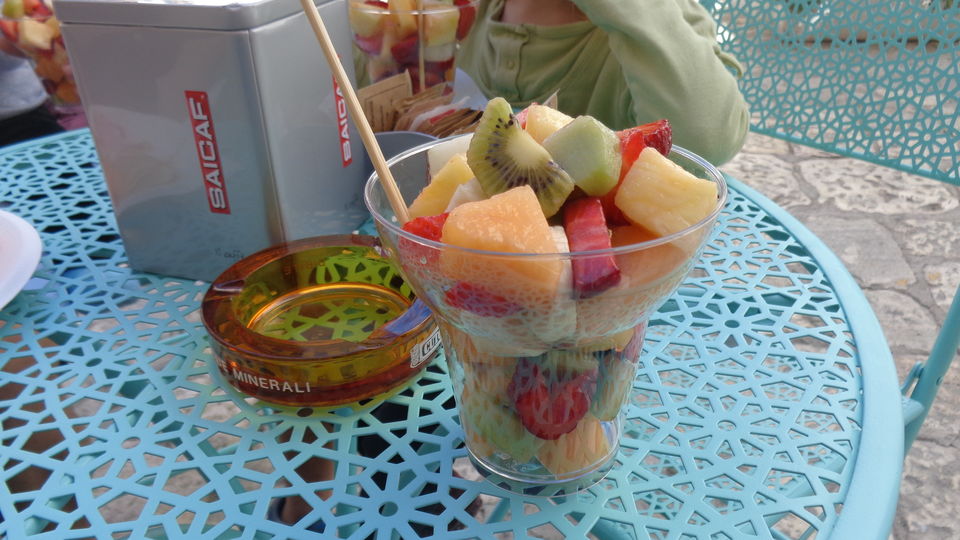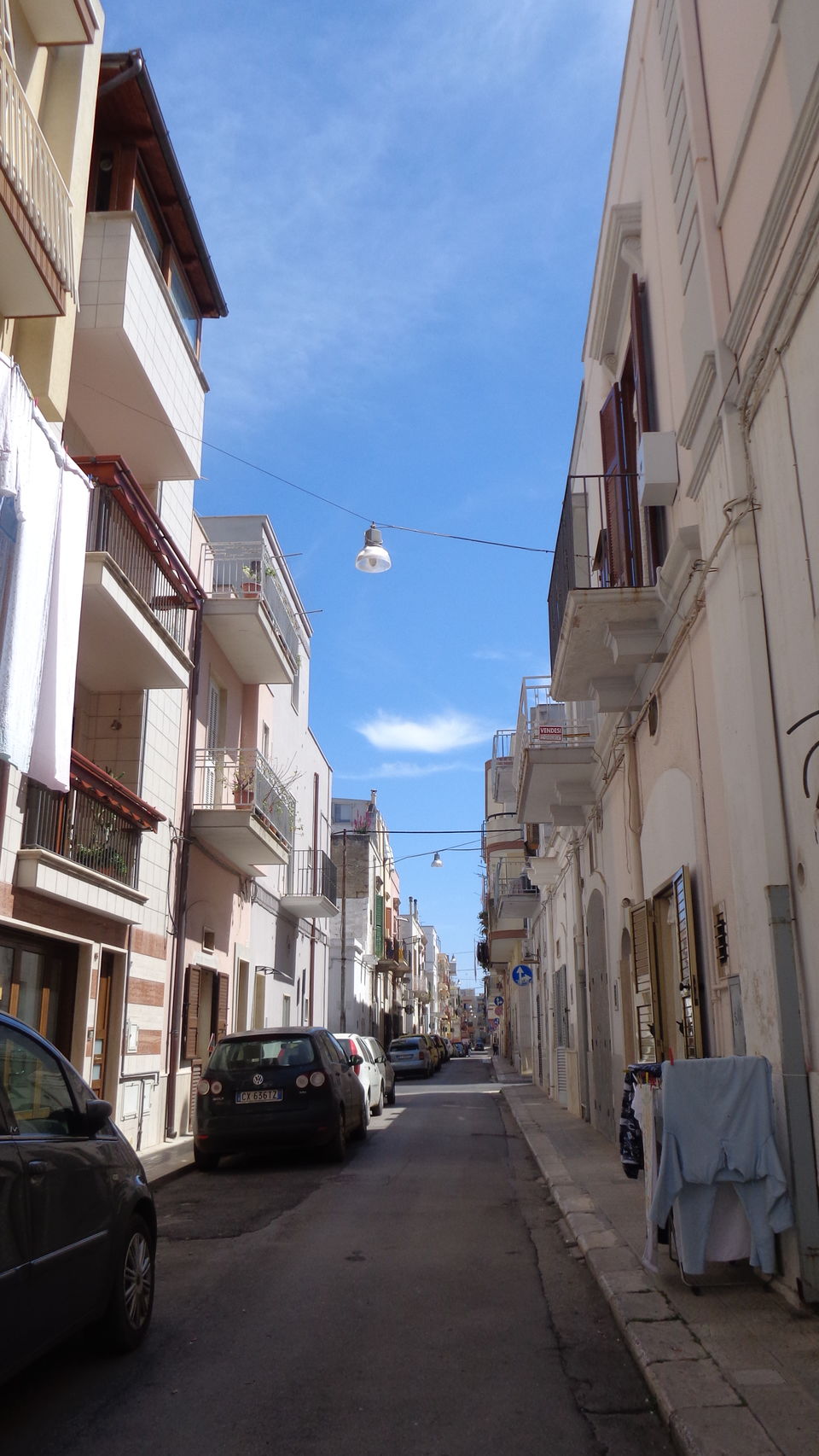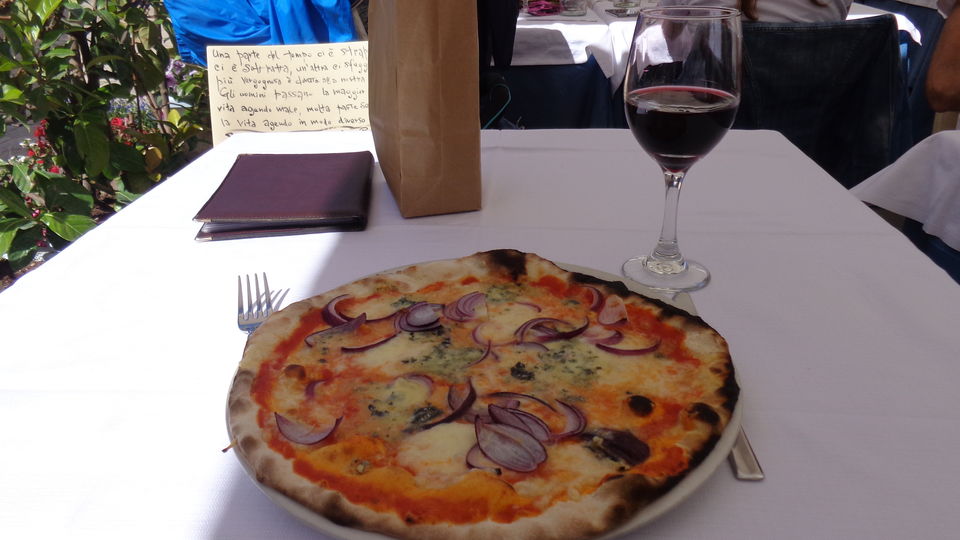 The evening was spent shopping, gelato tasting and people watching. Polignano is full of great seaside restaurants so I tried the one Gianni had recommended to me.
The next day I took a morning walk, repeated the same routine and went to see a vintage car exhibition. My favorite Fiat500 was part of the exhibit.
This was again followed by more eating and people watching at the piazza. Thank you Polignano for showing me the true Italy, the real Italy which many miss on their quest to "cover" places and "tick off" lists. I hope I can visit you soon again and have an aperitivo at Bar Millennium.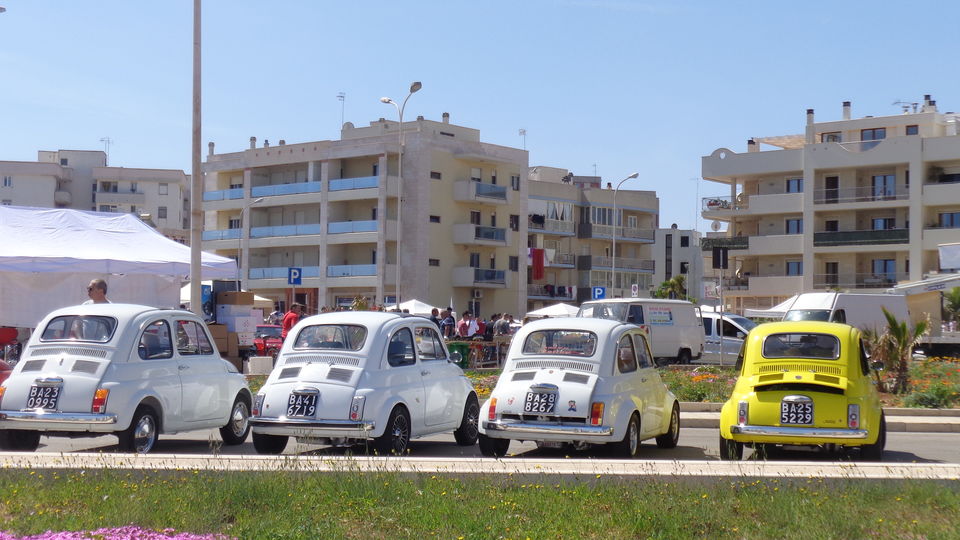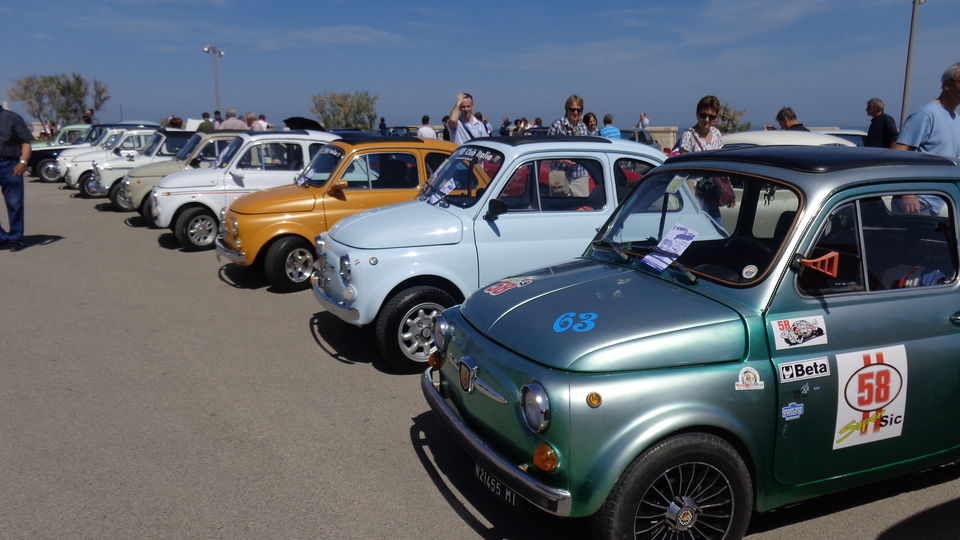 Useful Information:
Stay:
-B&B Grottone (including breakfast) only 3-4 minutes walk from Piazza Garibaldi.
Eat:
-Joya Canti di Stagione for fresh shakes and salads.
-Bar Millennium for super coffee and service.
-MINT great option for fresh vegetables, cheese, wine and salads. Don't miss their cheesecakes!
-Pescaria and Monaco for fresh seafood.
-La Terazza for a wide variety of pizza.
-Super Mago el Gelo for one of the best gelatos. Try their Cafe Speciale for a different espresso with lemon and liqueur.
Buy:
-Sottolarco for hand made jewellery and knick knacks. Say Ciao to Rosanna for me.