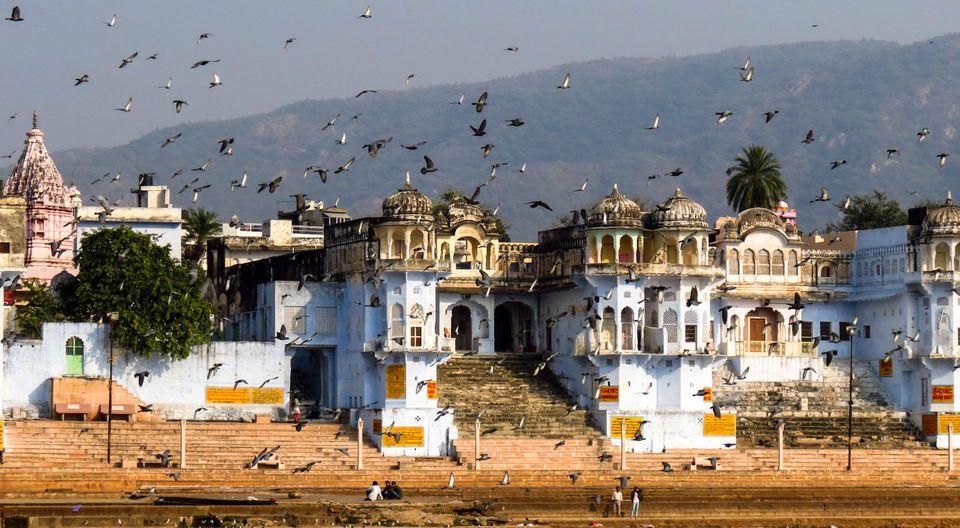 What is this hullabaloo about Pushkar? Why people from around the globe throng this small town in Rajasthan during the Pushkar mela (fair)?
The answer lies in the vagaries Pushkar has to offer. Right from the reverberating sounds of Conchos (in the temples) to the whiff of marijuana in the air, it can be transcendental for many.
Probably the largest camel fair in the world, it is a time for festivities for locals who breed camels and try to showcase them in this fair. Even people to the Jaipur literary festival try to squeeze in an itinerary where Pushkar tops the list.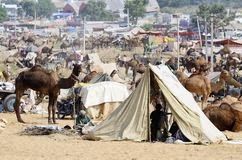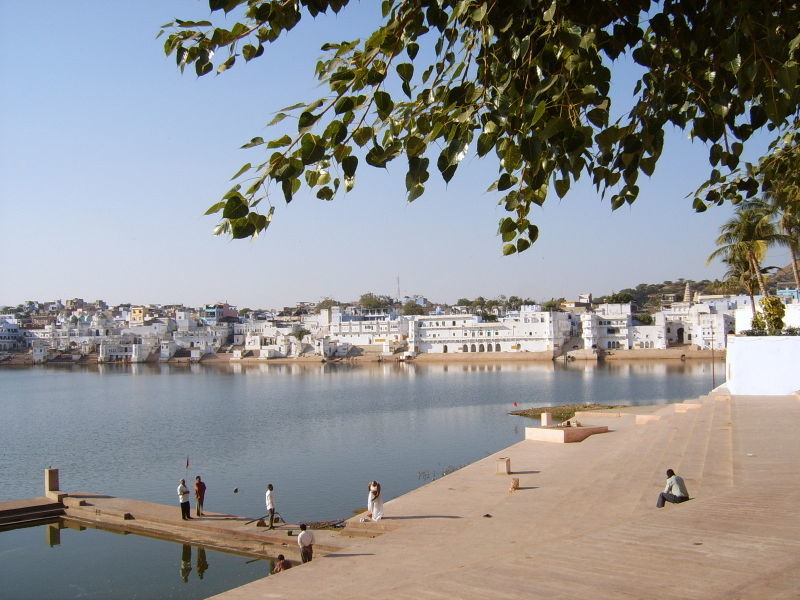 Lake in Pushkar
What to see
Home to the sole Brahma Temple in this world, Pushkar also has innumerable facets to woo you as a visitor. Usually, October-November is the time to visit when the Pushkar fair attracts visitors from every nook and corner of the world. Pay your obeisance to Lord Brahma by visiting the Brahma Temple in Pushkar. Immerse in the peace and tranquility of the ambiance and rejuvenate your tired soul. Temples galore in Pushkar and you can also visit the Rangji temple, Chamunda temple, Pap Mochini temple, Panchkund Shiva temple or the Savitri temple.
Pushkar Lake is another attraction to see while you are here. Considered pious by many Hindus, they come in droves to take a holy dip to absolve themselves from sins.
Camel Safari is a major draw for tourists visiting Pushkar. Enjoy astride a camel, soaking in the flavor of a truly rustic town in Rajasthan.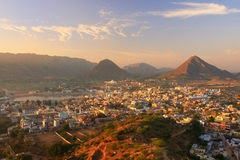 Mingle with the cross-cultural diaspora and join the revelries that continue for days on end. Taste local cuisine and enrich your gastronomic experiences. This part of the world has some most exotic delicacies one can ever savor in the country. It is beyond doubt that your taste buds will be overworked if you wish to give in to the temptations and keen on tasting new food.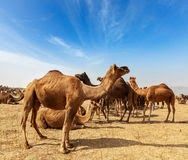 Where to stay
The place is as hospitable as any good tourist destination can be. Be it luxury, mid-range or budget hotels you are looking for, Pushkar has several hotels for tourists. Finding one is never an issue. Check in to a hotel that fits your bill and embark on a journey of surprises, natural beauty and a dessert safari like no other.
So, what are you waiting for? Book your next vacation to this tiny hamlet in Rajasthan and experience the grandeur of Pushkar.