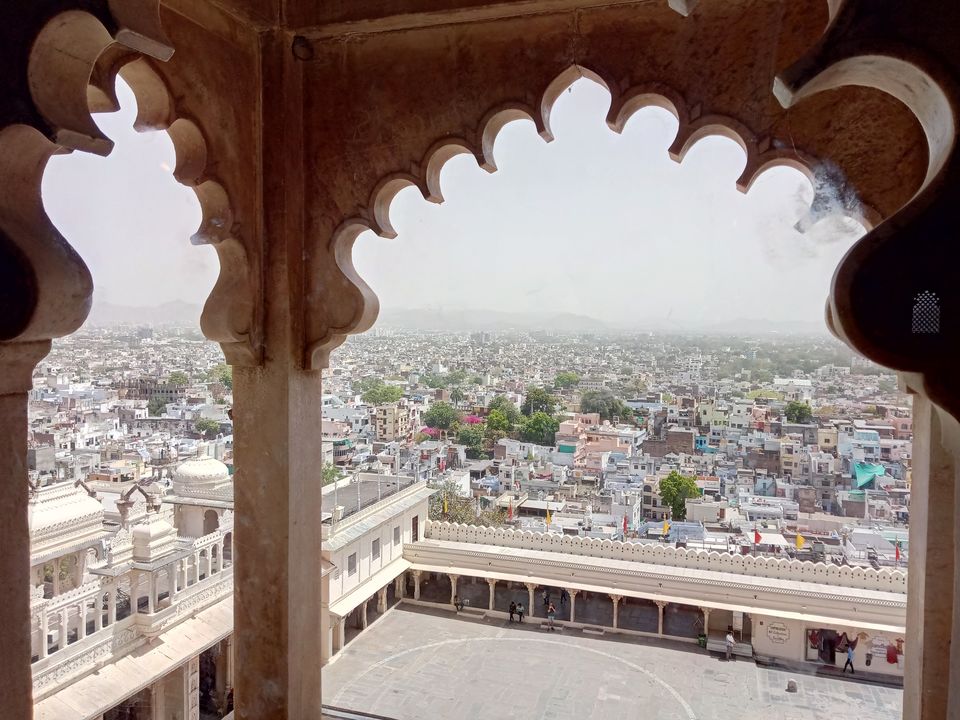 I have spent 5 days in Rajasthan and covered Udaipur mount Abu and Jaipur. Although April is not preferable to visit Rajasthan, it was not as hot as expected and on the last day experienced rain in Jaipur that was warm goodbye from Rajasthan.
This is how I spent 5 days on my very own Rajasthan.
Day 1: Udaipur
As I took a morning flight from Mumbai, reached Udaipur around 6.00 and at that time the temp of Udaipur was 22c which was way too pleasant and was welcoming me telling "welcome to the city of lakes". Udaipur airport is around 22 km from the city so I would suggest you to go for local transport i.e. buses which you will get exactly in front of the airport at the cheap fare.We have booked moustache hostel which is near Jagdish temple giving the awesome view of Lake Pichola. But you can go for zostel or banjara if you are opting for a hostel.Around 9am we started our day searching for a good place for breakfast, and we got one. If you are 'Taste matters ambience doesn't' kind of person do not miss the kachori poha and lassi of Jagdish restaurant which is exactly in front of Jagdish temple.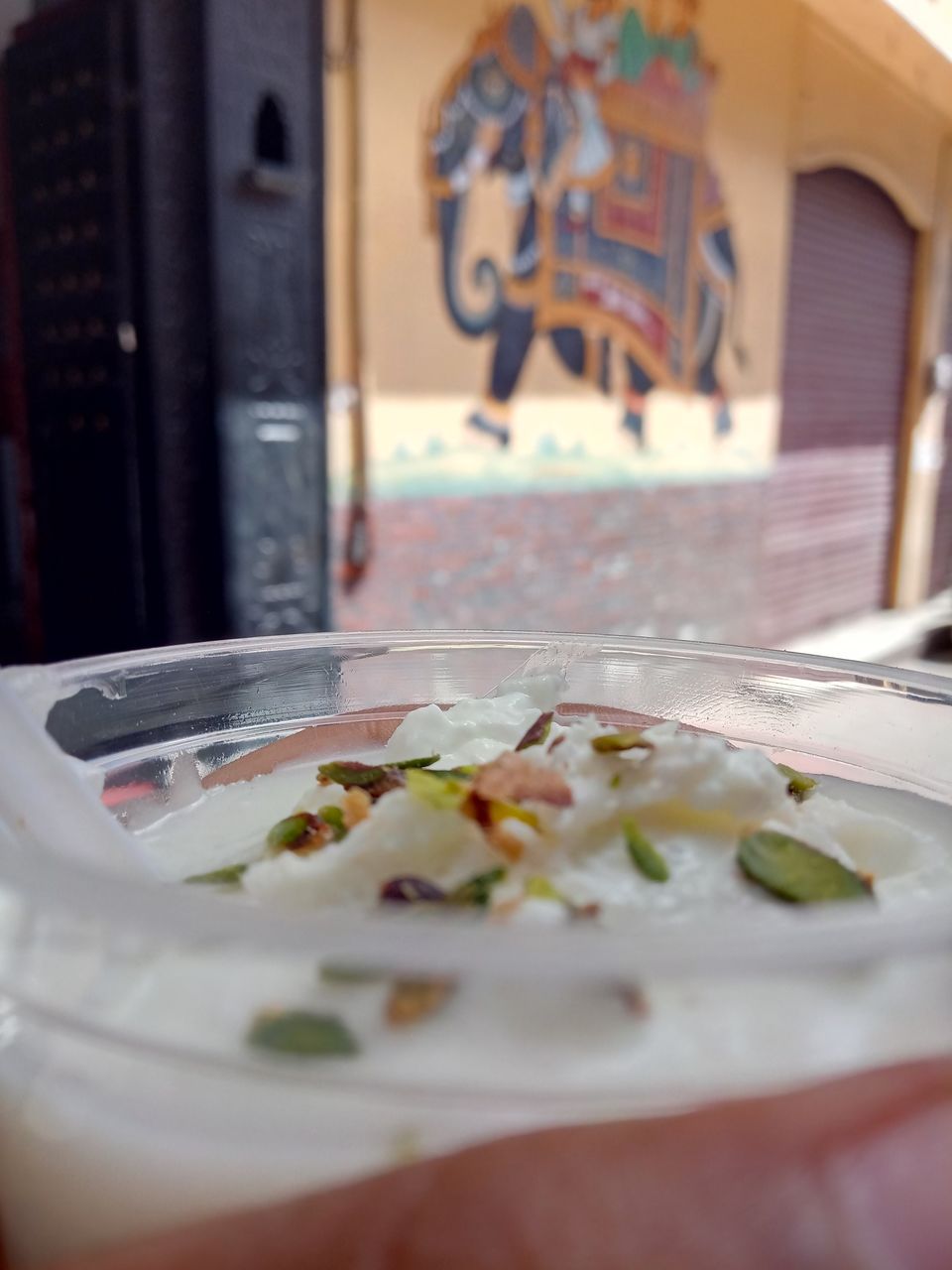 They served the best Rajasthani food daal baati tasty with chatni meant to eat with it and churma along with chilled buttermilk:).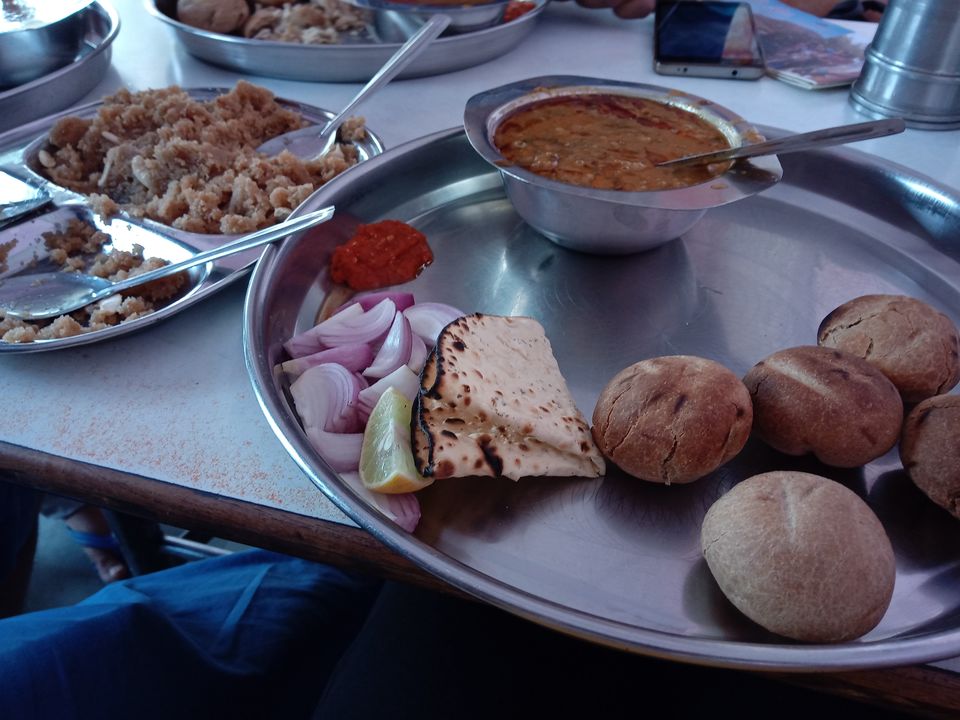 I left for Udaipur around 11 am and reached by 4, had food and visited the remaining and beautiful places which one should regret missing which are lake badi and Shilpgram.
A local auto took 450rs and from bus stop took me to Shilpgram, it is a place which is converted into a small village having small huts, trees, statues,  smalls shops and one can taste the cultural beauty Rajasthan holds. There you will get to see the puppet show, Rajasthani music and folk dances altogether. Shilpgram is worth visiting.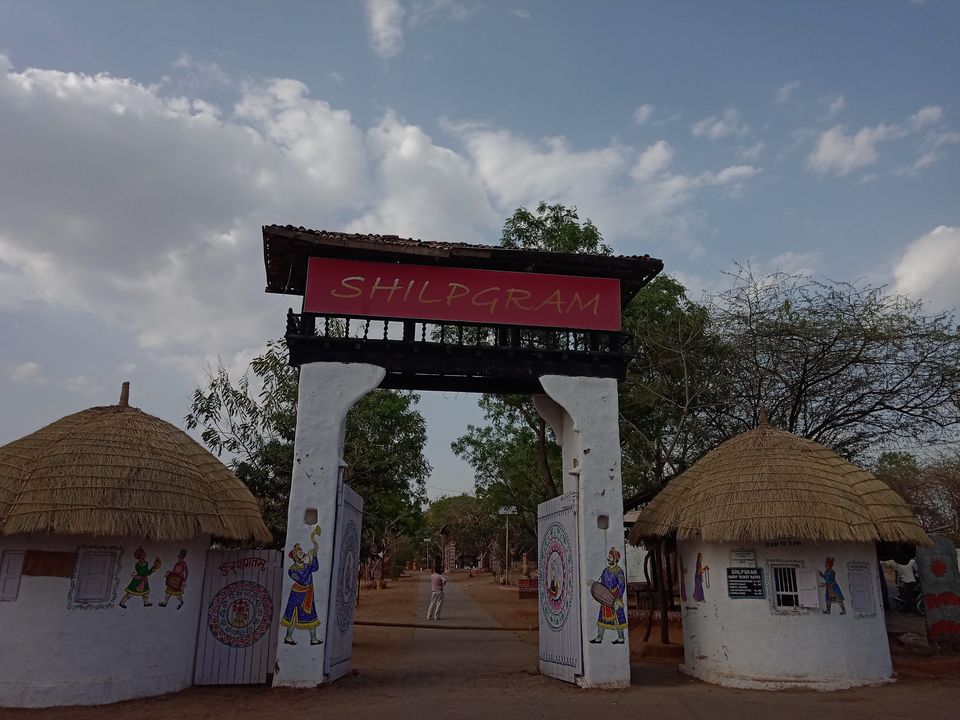 It was drizzling when I reached, the weather was too good, in Jaipur and as I stayed at my friends place so can't suggest you with a good place. Jaipur is a very beautiful and clean city. Roads stretching, trees on both the sides of the road and the heritage it has.
I started from my place around 3 to roam and went directly to Bapu bazar for shopping as it closes early. you will get all the Rajasthani footwears, dupattas, saree with bandhni and leheriya print.Jaipur is famous for silver as well. bapu bazar is famous for some eateries as well like falhar( try samosa, lassi and fruit cream), kulfi and shakes.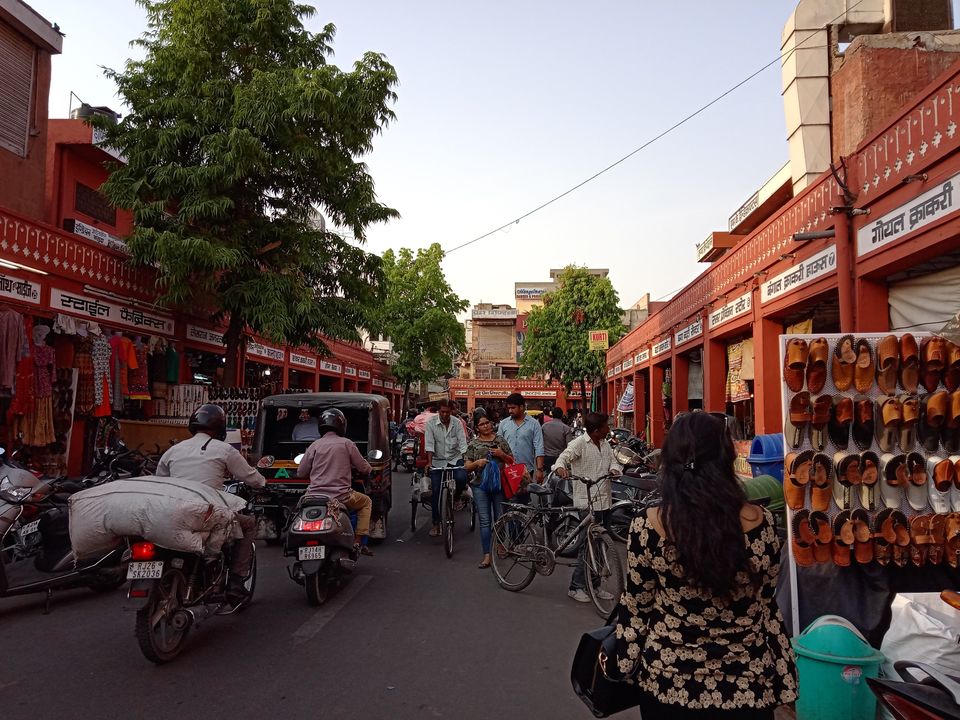 For local sightseeing, I rented a bike which cost me around 350 for one day.
Jagdish temple is beautiful marble made architecture and you will get devotee's singing bhajan over there.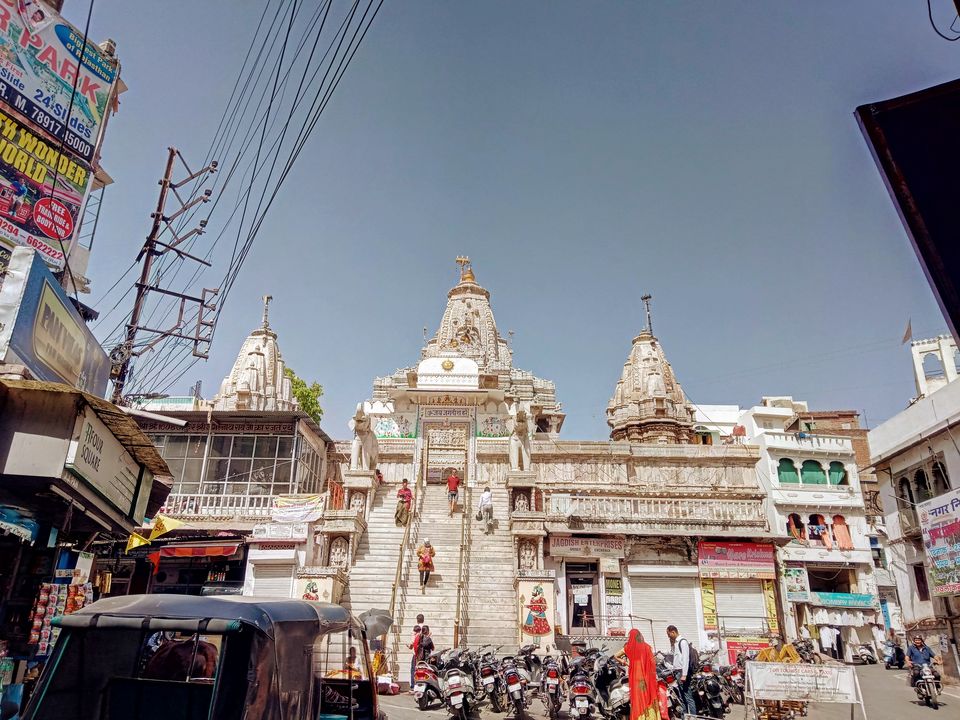 Then I went to city palace which is huge enough that it will take almost 2-3 hours to cover it all but is worth visiting displaying all the cultural heritage preserved by our history.
As I was tired went back to the hostel and slept for an hour and then headed to monsoon palace also known as Sajjan Garh palace which is famous for witnessing the sunset.I reached early so there is cafe downstairs, I took a coffee and was waiting for the sunset sipping coffee and enjoying the view. Sunset there was something which filled my soul making me remember every bit of it. The sun was settling and for me, I was wondering if I am in my dreams.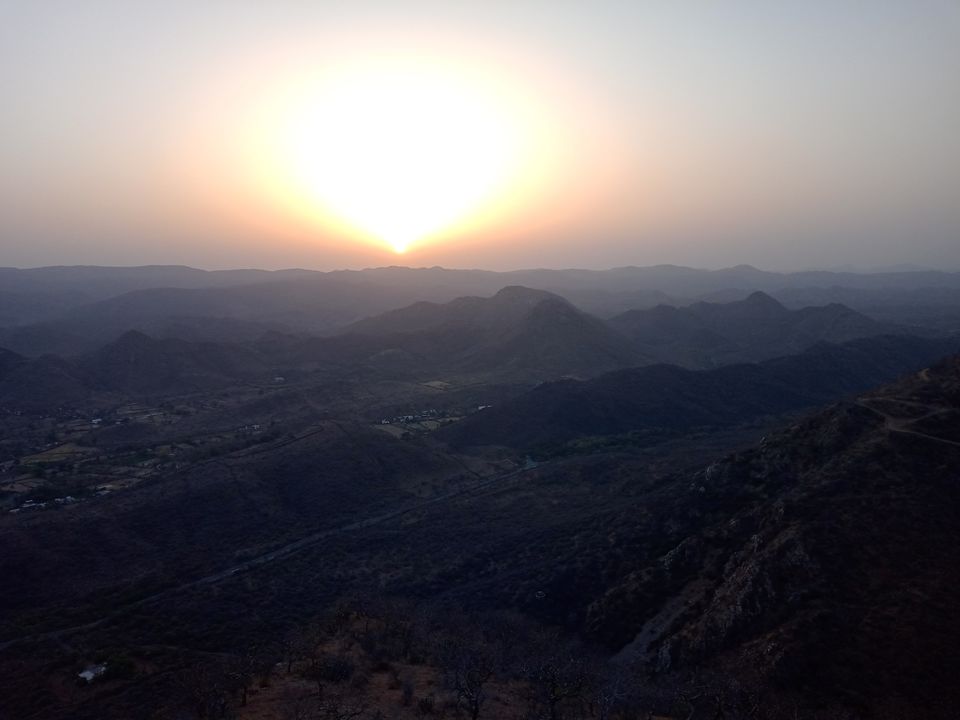 In few minutes I felt so connected with that place that I miss every single moment of it. After that, I went to the very famous Fateh Sagar lake which is more beautiful if seen with your eyes than in pictures. I just sat looking at the water in the dark which was shining coz of city lights. that place that lake is real solace, you won't feel like leaving it.Hours will pass but you won't get enough of it.
After having Rajasthani food(ask any of the local people where to get best daal baati churma the authentic Rajasthani food in the area you are at) went to Pichola for a walk just beside my hostel and that was so peaceful as I did not want that day to end.
Day 2: Mount Abu
I got up around 8 and my breakfast venue was same Jagdish restaurant. Udaipur is all made up of small lanes and lakes and that is where beauty exists. Earlier I thought of renting a bike for Mount Abu but it is almost 150kms from Udaipur so if you have a car you can go for it or else local transport is always the best. I took an auto and from a bus stop of Udaipur which is just at a distance of 2kms from Jagdish temple took a local bus for Mount Abu which dropped me at Abu road and from there you can get the local jeep or buses for Mount Abu. The best thing about Rajasthan is girl's get 30% OFF on bus fare of all the government transport. Around 2 pm reached mount and as I have not booked any hotel stays got one hotel just in front of the bus stop(Priyanka residency) quite good and safe and cost 800 per day. if you are willing to visit in peak time make sure you do all the necessary bookings prior the trip. I was damn hungry as I reached throwing the bag went to have daal baati in a hotel beside my stay place.
Ate it and booked a cab for local sightseeing.If you opt for a car in mount Abu I would suggest and like you to go for one which I booked. (contact no.7742621622). Reason being I am suggesting this driver is you will enjoy the fullest he being very chill, he played all the Rajasthani songs we went dancing and he let us sit on the roof carrier of his car. he showed all the less crowded and hidden places of Mount Abu,clicked photos of us. He was actually fun and one of the reasons making our trip to Mount Abu memorable. The moment I think about Mount Abu it reminds me of him😊.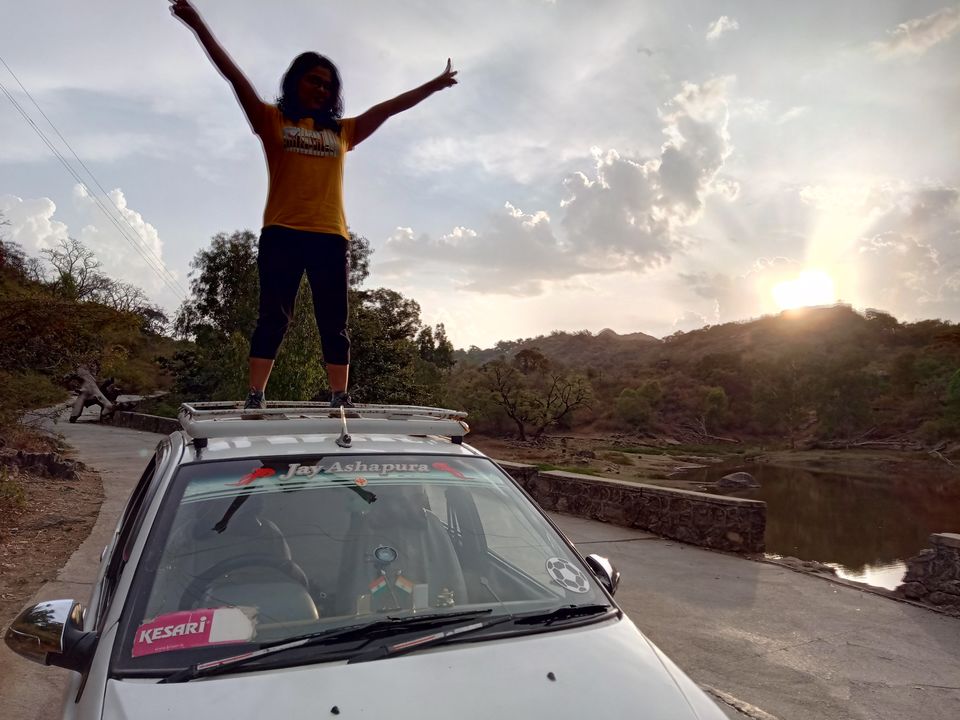 We covered most of the places like Dilwara temple must go, then Gurushikhar which is again beautiful, Achaleshwar temple, museum, Nakki lake. etc do not miss the very famous rabdi of Mount Abu. The market is also worth shopping near Nakki Lake.
Day 3:
From there we went to badi lake the biggest of all lakes in Udaipur. It is splendid, surrounded by mountains and as the sun sets the water seems to be covered with a gold foil. Lakes are best, just sit relax think to infuse into the surrounding and feel yourself ☺️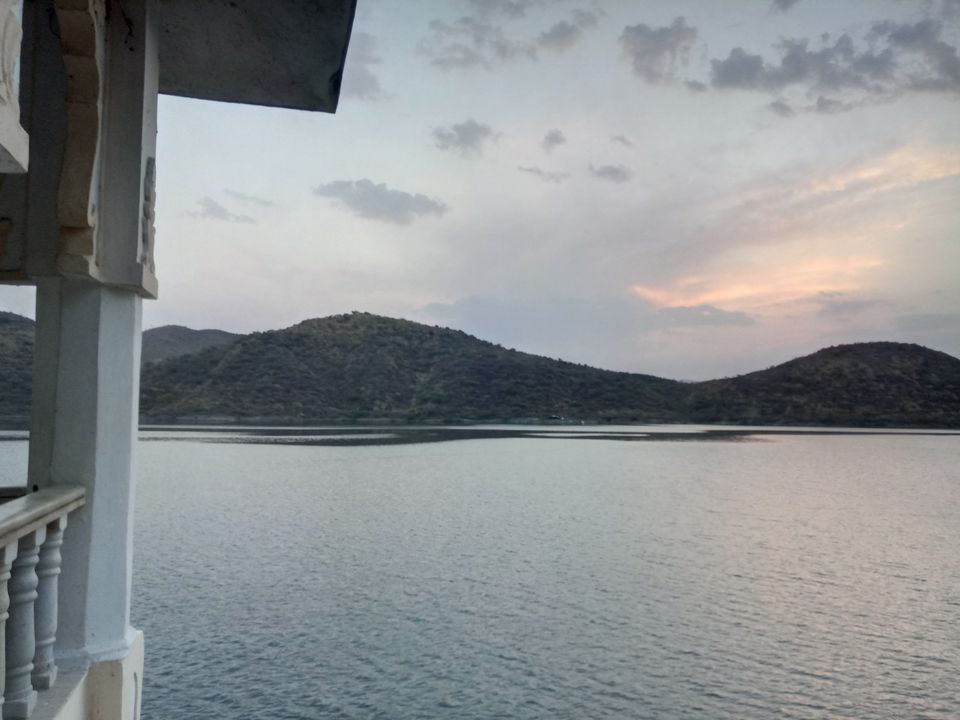 At night I took a Volvo bus(30% off for ladies traveler) for Jaipur started at 10 pm and reached Jaipur at 6 am.
day 4: Jaipur
As you move forward you will get Hawa Mahal, a huge architect made up of n number of windows. To enjoy the view do visit wind view cafe in front of Hawa Mahal.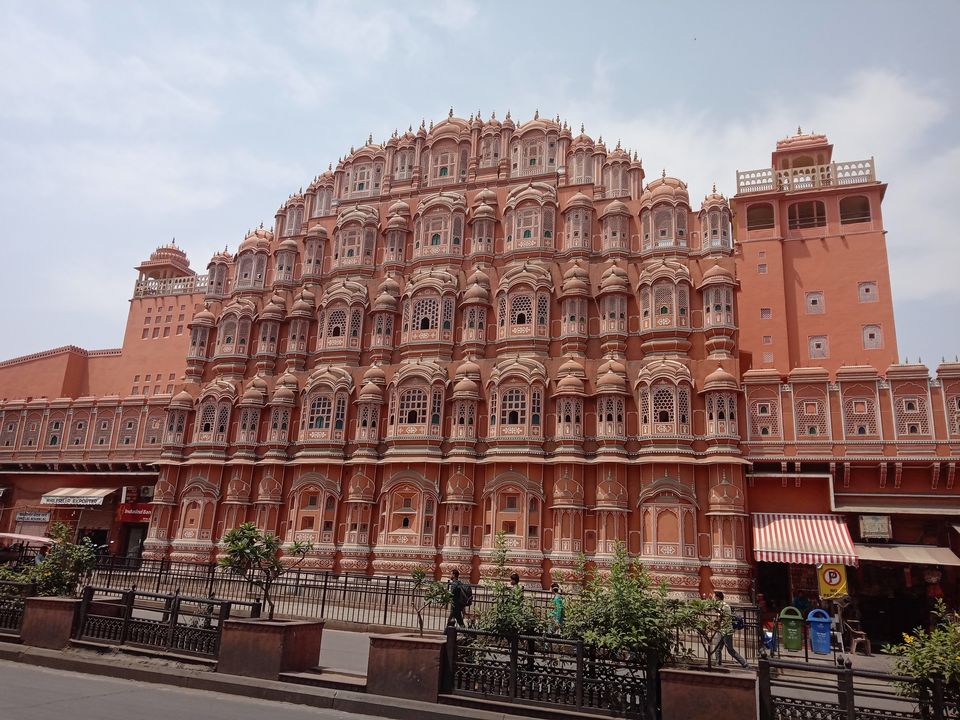 Then on my way back to home, I stopped at the Albert Museum watching it changing colours, very beautiful and famous for its light show.
To end my day I thought of visiting Tapri a well known and should visit place in Jaipur. it is a rooftop cafe serving all types of tea snacks and a cosy ambience.
Day 5: Jaipur
Jaipur has so much to tell to display to show so how much ever you try you will miss some or the other things.
I started early as I had to cover the remaining went straight to Birla temple huge constructed wholely in marble. then Jal Mahal which is a 4-floor building having it's 3 floor's inside the water as in ancient time raja's used to spend their summer here, we are not allowed to enter as it is inside a lake.
Then I visited the Amber Fort. Amer fort or Amber Fort has located a little away from the main city of Jaipur.Amer and the Jaigarh Fort are regarded as a single structure and a subterranean passage connects the two forts. It is believed that the passage was used to escape at times of war or enemy attacks.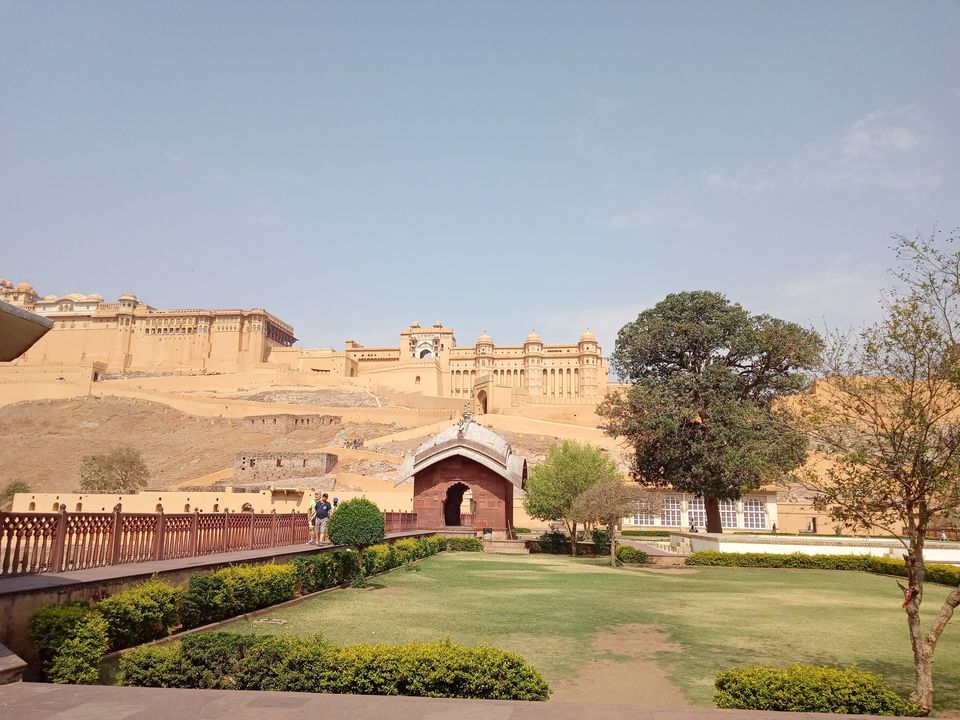 Amer holds all the history, architecture, a magnificent palace, complex way and does visit Meera Krishna temple on the visit to Amer and Nahargarh as it is the only Krishna Meera temple beautifully build and historically rich too.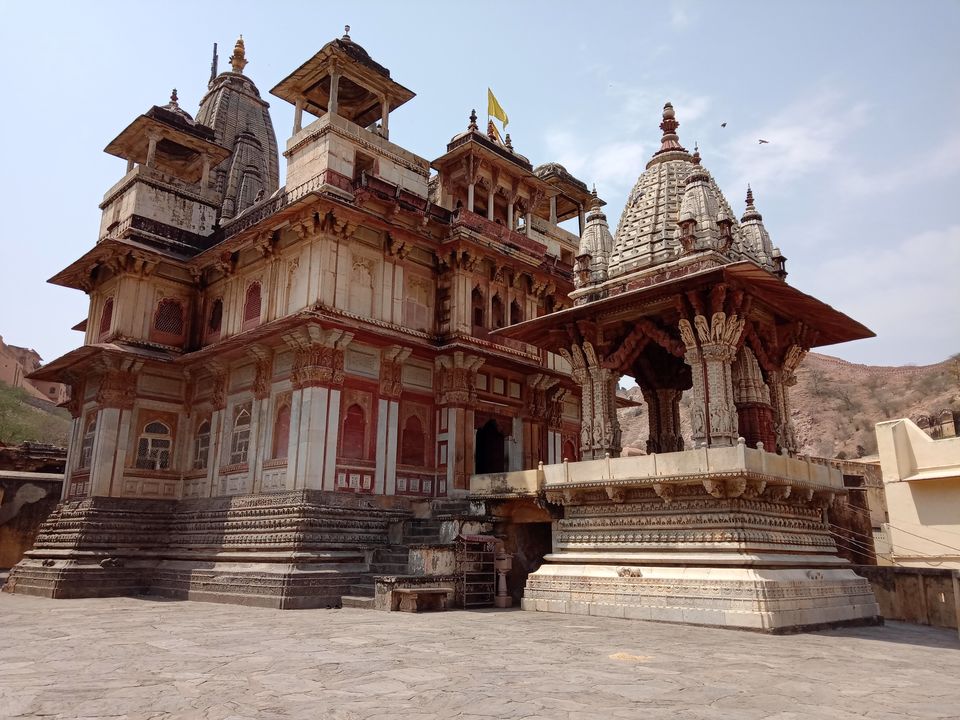 After all this, I visited some local shops, took an auto and came back to World trade park(WTP) a shopping mall near Malviya Nagar Jaipur which was unfortunately closed due to Bharat band that day so I decided to spend time with my friend and chill at her place.
This is how my journey was and I tried to cover as much as I can but still left with many things which I wish to cover on my next trip to Rajasthan.